David Beckham is a retired professional footballer/soccer player, fashion icon, and philanthropist with a net worth of $450 million.
David Beckham Net Worth: Brief History
David Beckham was born David Robert Joseph Beckham on May 2, 1975 in Leytonstone, London, England. Beckham knew he wanted to be a footballer since he was a kid. His parents were avid supporters of Manchester United. Beckham attended a Bobby Charlton football school in Manchester and later played for Ridgeway Rovers, a local youth team his dad coached. He began his youth career at Tottenham Hotspur and later Brimsdown Rovers before signing a Youth Training Scheme Contract with Manchester United in 1991.
David Beckham Net Worth: Professional Football Career
David Beckham made his senior club career debut with Manchester United in 1992 at the age of 17. He played for United for 9 seasons from 1992 – 2003. During these periods, Beckham went on loan at Preston North End from 1994 – 1995. During his 9 year spell at United, Beckham won 6 Premier League titles, 2 FA Cup titles and a UEFA Champions League title in 1999.
In the summer of 2003, he joined Spanish club Real Madrid on a 4-year deal worth €35 million. He won the La Liga title in 2007, his final year with the club. Beckham then joined MLS's LA Galaxy on a five year contract worth US$32.5 million. He returned to Europe on loan to Italy's AC Milan in 2009 and 2010. After his spell at LA Galaxy ended in 2012, he signed a 5 month deal with the French Ligue 1's PSG.
Beckham also played international football with the England National team. He made his debut on 1 September 1996 at the age of 21. He captained the England team for 6 years. Beckham ended his two decade old football career in 2013. The year he retired, Beckham was named the world's highest-paid footballer with a total earning of over $50 million from the past 12 months. He frequently ranked among the highest earners of the game thanks to his marketable abilities.
See Also: World's Highest Paid Athletes 2016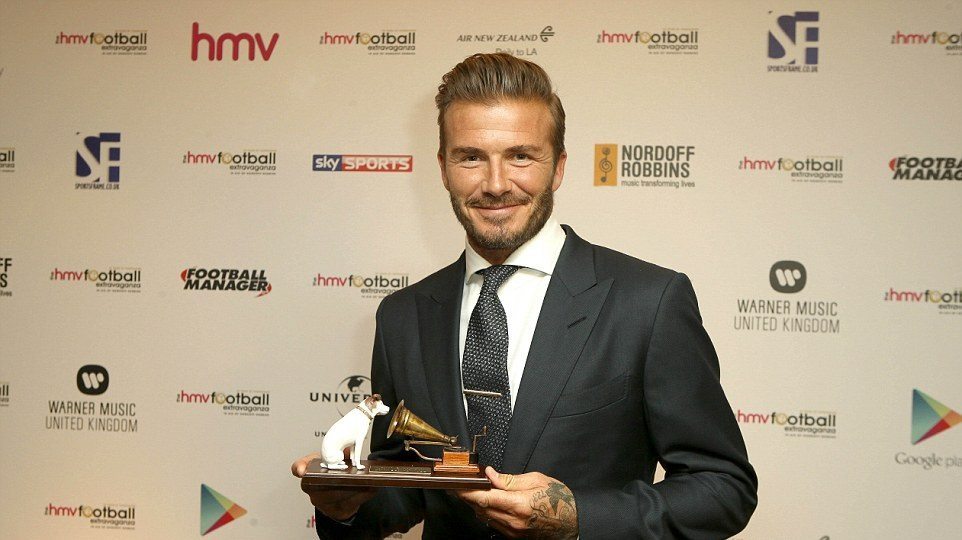 David Beckham Net Worth: After Retirement
During his football career, Beckham earned more from off pitch duties and after retirement, he kept up with these duties. For example in his final year as an active athlete, Beckham earned about $50 million and just $5.3 million came from his salary playing for PSG, he earned over $40 million from lucrative endorsement deals. Beckham have moved from representing luxury brands to establishing his own brand. His Beckham brand is said to be more valuable than the British royal family.
In Forbes list of highest paid retired athletes 2016, Beckham ranked 2nd place behind Michael Jordan with total earning of $65 million. Contributing to his earnings are his 5-year deal with Kent & Curwen worth $8 million per year, and a $5 million a year deal with Chinese real estate company, Luneng. Beckham has a lifetime endorsement deal with Adidas worth $160 million. Beckham is edging closer to establishing an MLS franchise in Miami, which could see him join the billionaires club soon.
Together with wife Victoria, The Beckhams have a combined Net Worth of $730 million, making them one of the richest families in Hollywood.