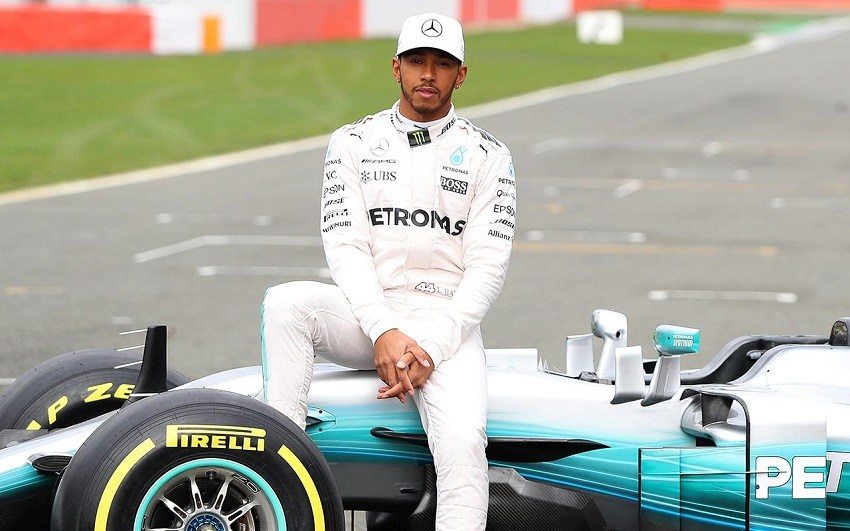 British Formula One racing driver, Lewis Hamilton has a net worth of $280 million.
Lewis Hamilton Wiki, family: Mother and Father
Born Lewis Carl Davidson Hamilton on January 7, 1985, Lewis Hamilton currently races for the Mercedes AMG Team. The 2008 and 2014 Formula One World Champion is one of the most coveted race drivers in the world and is believed by both fans, managers, journalists, and analysts as one of the greatest drivers in the history of Formula One.
Lewis Hamilton is a product of interracial marriage. His mother Carmen Larbalestier is a white British woman while his father is black. At age two, his parents separated and the young Hamilton lived with his mother and half-sisters until he was twelve; he moved in with his father and lived with him and his step-mother and half-brother.
While Lewis Hamilton's father is sometimes seen by his side, this is rarely so for his mother, Carmen. But this does not prove a thing as Lewis is said to have a smooth relationship with his mother. Although she has majorly been out of the limelight, she has made appearances at a few of his bigger races.
Read Also: Marcus Lemonis Wife, House
At the Chinese Grand Prix in 2008, for instance, Ms. Larbalestier was pictured embracing her son and his stepmother Linda. This hug with him was repeated after he secured his fourth world title in Mexico. In London, in 2015, Hamilton gave his mother a surprise 60th birthday party and even went out of his way to get Jessie J to sing at the party.
Lewis Hamilton Salary and Net Worth
According to Forbes, Hamilton is one of the most marketable drivers in Formula One, with a plethora of endorsement deals covering IWC, Monster Energy, L'Oreal, Bose, Puma, MV Agusta Motorcycles and Bombardier Recreational Products. In 2016, he signed a three year deal with Mercedez worth 120 million in total earnings.
Lewis Hamilton is a superstar who currently enjoys his life with a net worth pegged at $285 million.
Career
Born in Stevenage, Hertfordshire, England, Lewis who was supposedly named after Carl Lewis showed a strong dedication to sports racing starting from his sixth birthday when his father purchased a radio-controlled car for him. His passion for racing was ignited and continually burns to date. Aged 13, he approached McLaren team principal Ron Dennis to express his desire to race for McLaren. In just three years, he was signed by McLaren and Mercedes-Benz in the Young Driver Support Program.
Hamilton went on to win the British Formula Renault, Formula Three Euro series and GP2 Championship to start his career in top flight. Riding for McLaren in 2007, Hamilton also holds the record for the youngest driver to secure a contract in a Formula One drive. Often labeled 'the first black driver in Formula One' for having a black father and white mother, he is also the first driver of African ethnicity to have won a major race at Indianapolis Motor Speedway.
Finishing second in the debut Formula One Championship and one point behind Kimi Raikkonen, Hamilton was crowned the Champion a year later while he also became the youngest Formula One champion in history. His record stood only for two years after Sebastian Vettel took the crown from him in 2010.
Hamilton was also named 'BBC Sports Personality of the Year' 2014 after winning the 2014 Formula One Championship. This professional athlete is often considered to be one of the highest paid race car drivers in the world and has collected several titles, records and accolades. Hamilton is also the only driver to have won at least one race each season, with McLaren (2007-2012) and Mercedes (since 2013).
Hamilton dated Nicole Scherzinger for three years and is currently in an on-and-off relationship with her.
Read Also: Lisa Ann Career, Relationship
Cars
Lewis Hamilton lives a lavish life and currently owns a Bombardier Challenger 605 private jet and commands a fleet of costly sports cars like Mercedes-Benz CLK, 1966 Shelby 427 Cobra, Ferrari LaFerrari, Pagani Zonda 760 LH, Mercedes-AMG SLS Black Series, McLaren P1, 1967 Ford Mustang Shelby GT500, etc. He also owns bikes such as the Mercedes-Maybach S600, Maverick X3, Honda CRF450RX Motocross Bike, Dragster RR LH44 etc.
Quick Facts about Lewis Hamilton
Full Name: Lewis Carl Davidson Hamilton

Profession: Race Car Driver

Height: 5′ 9″ (1.74 m)

Ethnicity: Mixed Race

Nationality: British

Date of Birth: January 7, 1985

Place of Birth: Stevenage, England

Education: University of Arizona( graduate in Theatre Arts)

Marital Status: Dating (Nicole Scherzinger)

Astrological Sign: Capricorn

Lewis Hamilton Assets: $280 million

Fact Check: We strive for accuracy and fairness. If you see something that needs updating,