Most of us would be set for life if we were to lay our hands on say a million bucks or more. However, when it comes to the big stars of the NFL, it is a different ball game altogether. Thanks to juicy endorsement deals, record-breaking contracts, million-dollar enterprises, and the occasional book or movie deal, these players acquire massive fortunes during their careers. Such would normally imply that they don't have to worry about anything another single day in their life but sometimes it is not so as we have several highly-paid NFL players who went broke.
This happens thanks to a combination of factors that include not having much experience on how to handle the sudden fame and fortune, bad investments, fraudulent advisors, and lecherous family and friends. Whichever it is, the sad reality is that these former stars are forced to start life anew. Sadly, this is more of a norm rather than an exception. Estimates show that about 78% of former NFL players run into financial distress just two years after retirement while 15% file for bankruptcy in that same time frame.
NFL Players Who Went Broke and The Fortune They Lost
20. Raghib Ismail – $4 Million
Since retiring from his pro career in 2001, Ismail has tried his hands at several business ventures but most of them have thus far been unsuccessful. They include a record label, a themed café, a line of cosmetic surgeries supply, a souvenir shop, and a calligraphy business. The former wide receiver now sustains himself by working in the broadcast industry. He has also appeared on TV shows such as Ty Murray's Celebrity Bull Riding Challenge, and even coached some minor league side at some point.
In 2014, Ismail joined hands with about 600 former NFL players to sue the league for using their images without compensating them for it. The league's reply was that the standard NFL contract which they had signed during their playing days gave them the right to do so.
19. Luther Elliss – $4 Million
Luther Elliss made an average of $2 million for each of the ten seasons that he spent in the NFL. But just six years after retiring, he virtually had nothing and had to file for bankruptcy. According to the player, he did not lose his money to a gambling or drug habit. His problems rather stemmed from an over-confident attitude which meant that he refused to listen to more experienced and knowledgeable people. That refusal resulted in him making several bad investments in property and business ventures and he ended up losing a lot of money. The pro-bowler is now on the mend though as he has gone back to work (coaching in the NCAA division and serving as the chaplain of the Denver Broncos). He is now dedicated to teaching young players to avoid his mistakes and regularly takes part in programs organized for rookies in the league.
18. Clinton Portis – $5 Million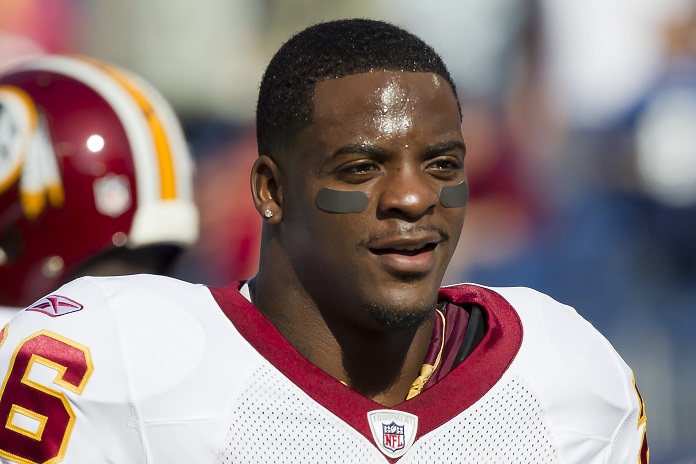 Another highly-paid NFL player who later went broke and had to file for bankruptcy was Clinton Portis who spent a total of nine years in the NFL, a time during which he earned about $43 million. Portis later called time on his career in 2012 and by 2015, filed for bankruptcy. A look at the bankruptcy filing would give one an insight into the kind of things that consumed Portis' money. They include three automobiles, a $287,178 gambling debt to the MGM Grand Hotel and Casino, and a mortgage debt of over $1 million.
Beyond these material items, Portis' personal life also cost him money as his filing revealed that he owed about four different women domestic support obligations worth nearly half a million dollars. Portis would go on to survive the stigma of bankruptcy but four years later in 2014, he found himself dragged into another scandal. It was alleged that he was amongst a group of retired NFL pros who made fraudulent claims on the league's medical insurance plans for retired players.
17. Johnny Unitas – $5.3 Million
The late Unitas may have been the greatest quarterback of his generation but that fact was not enough to stop him from tasting financial ruin. The player's troubles had started with a series of failed investments in a restaurant, a bowling alley chain, and a freight company. The big one however came in the 80s when he got entangled in a failed venture worth millions of dollars.
Unitas had joined hands with some others to form a partnership to purchase NCI, a company that manufactures circuit boards. The partnership shelled out millions of dollars for the deal as they hoped to expand the operations of the plant. Sadly, this expansion failed to make the plant any more profitable and it eventually failed. The creditors came for Unitas' head seeing as he had personally guaranteed loans. This forced the retired player to file for chapter 11 bankruptcy in a bid to salvage some of his personal assets.
16. Deuce McAllister – $7 Million
McAllister is another NFL great who wasn't so great when it came to the issue of managing his finances. The one-time Super Bowl champ and two-time Pro Bowler had landed juicy contracts during his playing days, including an eight-year deal worth $50.1 million. He went on to accumulate a total of $70 million but however lost it all as his net worth has since shriveled to $50,000.
Such an outcome wasn't due to laziness on McAllister's part. The wide receiver had invested his money in several ventures that never quite took off. One of them was a Nissan car dealership in Jackson, Mississippi. The dealership defaulted on its payments and exceeded its credit lines, owing Nissan a total of $6.9 million. This made the dealership file for bankruptcy in 2009. McAllister's home was subsequently auctioned off all in a bid to pay the debts.
15. Vince Young – $10 Million
Back in 2006, Vince Young was the protagonist in a college bowl game widely regarded as one of the most anticipated and greatest games in college history. His exploits set the tone for a remarkable rookie season in the NFL but his output pretty much dwindled after that. Despite this, the player did enough to make himself relevant and so he went on to collect about $34 million in salaries alone. He also pocketed another $30 million from endorsement deals with the likes of Madden and Reebok.
All that fortune would however disappear by 2014 as Young filed for bankruptcy. The player has attributed his financial woes to the activities of advisers who misappropriated millions of his funds. Others also point out that his loss was more likely due to his overspending habits. Young spent about $5,000 weekly at his local Cheesecake Factory outlet and once splashed out $6,000 on one visit to a T.G.I. Fridays Restaurant & Bar. He also borrowed about $300,000 to throw himself a birthday party on one occasion and on yet another, he bought out all the seats on a flight in order to have the whole plane to himself.
14. Dan Marino – $13.6 Million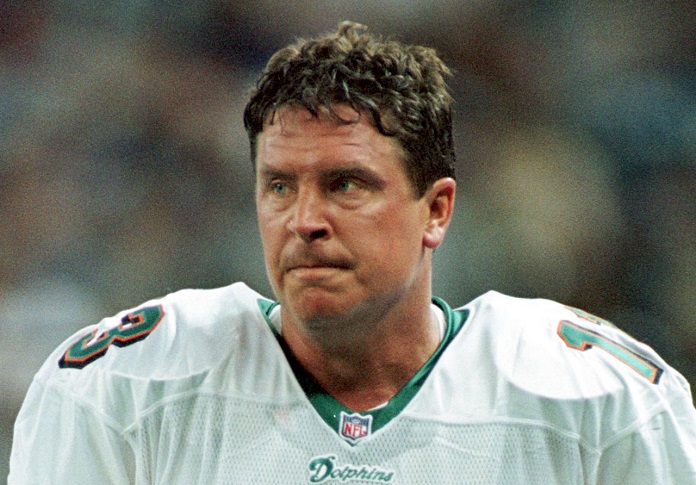 Dan Marino has retained much of the $51.5 million that he made during his glorious playing days but he did lose $13.6 million after a company that he invested in filed for bankruptcy. According to news reports, the decorated quarterback had purchased stock in Digital Domain Media Group Inc., a company responsible for visual effects for movies such as Transformers and Titanic. The company prospered for some time and the value of its stock eventually rose to as much as $14.5 million. All that was then wiped out after it went bankrupt in 2012, causing its share value to tumble. That tumbling down wiped much of the value of Marino's shares and at the end of the day, he was left with just about $867,088. It was quite painful for the legendary quarterback but he had other sources of income to fall back on, including his lucrative gig as a sports analyst for CBS.
13. Bernie Kosar – $15 Million
In Football Like Life Our Struggles Makes Us Stronger ????????U Matter #AgapeLove pic.twitter.com/GvZTu2g34e

— Bernie Kosar (@BernieKosarQB) January 24, 2021
How does one go from $20 million in career earnings to just $44 in their checking account? Well, in Kosar's case, it had to do with some failed business ventures rather than a lavish lifestyle. The former QB had utilized his money to invest in a couple of businesses upon retirement in 1996. These ventures suffered mixed fortunes and by 2010, Kosar and his companies filed for bankruptcy. His liabilities amounted to $18.9 million while his assets were $9.2 million with only $44 in his checking account.
Another sad fact that accounts for Kosar's money problems is family. The former NFL player had a problematic relationship with his father in his childhood and thus took to providing for him in order to mend their relationship. Such levels of devotion meant that Kosar did not notice that his father was siphoning his money and using it for mortgage and car payments.
12. Andre Rison – $19 Million
Occupying the 12th spot on the list of highly paid NFL players who later went broke is Andre Rison. Widely regarded as one of the greatest wide receivers in the game, Rison made about $20 million in salaries alone. All these however evaporated, leaving him with a net worth of about $150,000 due to his lavish spending. Rison spent as much as $1 million on jewelry alone. He was also in the habit of buying one flashy car after the other all in a bid to upstage his teammates.
Another thing that caused Rison's financial distress and eventual bankruptcy was his wild clubbing habits. He went out with an entourage numbering 40 and would splash out $100 bills like it was nothing. He also carried much cash around, running into tens of thousands, and this made it quite easy for him to access money for spending.
11. Travis Henry – $20 Million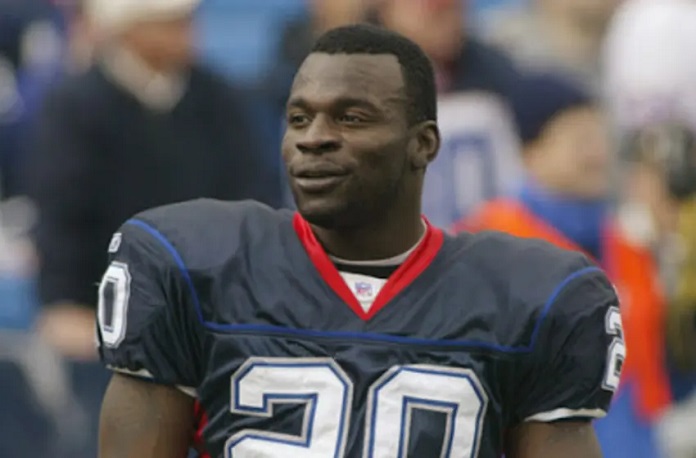 Having children should normally be a thing of joy for the parents but for Henry, it has been a source of distress. Don't get me wrong. The running back dearly loves his children as he himself has revealed but the problem is the support payments involved. Henry fathered as many as 11 children with different women and this meant that he had to cough up about $170,000 in child payments each year. He fulfilled his obligation for the most part but at other times, defaulted and so landed in jail.
When all was said and done, these payments left the player broke especially when he was cut from his contract as a result of substance abuse issues. Henry has revealed that he never deliberately set out to have so many kids but was deceived by women who wanted a cut of his juicy NFL contracts.
10. Ray Rice – $22 Million
Ray Rice once had the potential to become one of the best running backs the league has ever seen. Along with it his earning power, all that came crashing down after he was videoed assaulting his then-fiancée, Janay, in 2014. Even though he and the lady eventually got married, the harm had already been done. Rice's team terminated his contract. He also lost out on juicy endorsement deals as companies relied on the morality clause to cut ties with him. He was also suspended indefinitely by the NFL and went to court to get himself reinstated. He succeeded in that bid but it was an empty victory as none of the NFL teams would risk touching him with a six-foot pole. From $38 million in career earnings, Rice's net worth has now fallen to $16 million.
9. JaMarcus Russell – $38 Million
Having had a fantastic career in college, Russell was one of the most coveted players going into the 2007 NFL Draft and he was unsurprisingly selected first overall. Such a feat made the player quite confident and it was this confidence that would eventually lead to his downfall. Russell refused to accept the standard contract handed out to rookies but rather insisted on a seven-year contract worth $61 million. He eventually got his wish but failed to deliver the goods on the field of play. His team then released him just after four years and with only $38 million of the contract sum paid.
Following the release, Russell shopped around for an NFL team for some time but failed to land any. At this point, he should have considered playing in other minor or foreign leagues but he refused to do so as a result of his over-confident nature. His fortune would slowly dwindle and just a year later, his 5,800 square feet mansion was foreclosed.
8. Warren Sapp – $40 Million
This Super Bowl winner reportedly made as much as $40 million during the course of his decorated career. He then lost much of it due to a series of financial missteps. One was paying a fortune to fly out his personal hairstylist to New Jersey to plait his hair three times a week. Another folly was traveling without luggage and simply picking up new clothes in every city.
Such unreasonable expenses would later catch up with Sapp and in 2012 he filed for bankruptcy with a debt of $6.7 million around his neck. What later followed was the auctioning of several of his properties, including 240 pairs of shoes, a watch worth $2,250, a lion-skin rug worth $1,200, and a large painting of a nude woman.
7. Mark Brunell – $50 Million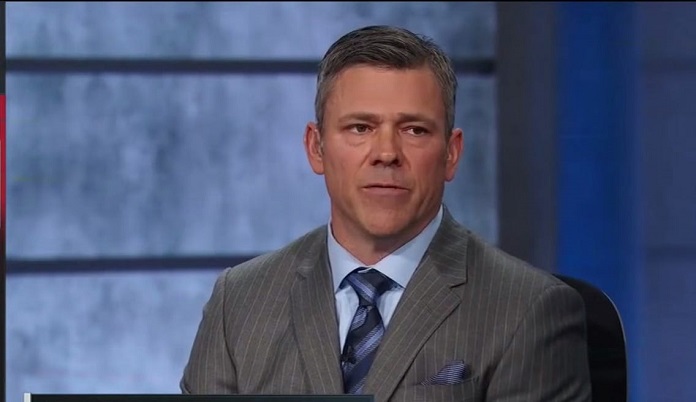 Mark Brunell is another good example of a former NFL player who went broke as a result of poor investments rather than any flamboyant living. As revealed by his bankruptcy filing of 2010, the player (who earned $52 million during the course of his ten-year career) had joined hands with some others to found a business partnership known as Champion LLC. The partnership invested in a series of real estate projects in Jacksonville as well as in Michigan. These real estate investments failed and with Brunell being one of the guarantors of the project's loans, was called upon to start making payments. He did so for a while, but at a point, the burden got too much, and he filed for bankruptcy. That move caused some embarrassment for him but it saved the remaining assets that he and his wife had. One of them was his ownership stake in the Whataburger chain of restaurants that are popular in the Texas area.
6. Chris McAlister – $60 Million
In 2004, Chris McAlister was the recipient of a seven-year contract extension worth a whopping $55 million. Seven years down the line, he was "as broke as a joke" and living with his parents. Such startling facts came to light in a child support battle that the player had with his ex-wife, Marlene. The cornerback unequivocally told the court that he had been out of a job since he retired in 2009 and had no income as such. He reportedly had to live with his parents and they were the ones who provided him with his basic living expenses as he couldn't even afford to take care of such. It is hard to say whether the judge bought McAlister's claims or not but it surely got many wondering about what could have possibly happened to the player. The conclusion that many arrived at was that it must have been his extravagant lifestyle as he had a reputation for partying hard.
5. Lawrence Taylor – $60 Million
Lawrence Taylor spent 12 years in the NFL, a time during which he set several records and won as many accolades and titles. They include two Super Bowls, NFL MVP (1x), NFL defensive player of the year (3x), Pro-Bowl (10x), and NFL defensive rookie of the year. All these achievements gave him the impetus to negotiate for higher salaries and by 1990, he was the highest-paid defensive player in the league with about $1.6 million.
On the whole, the player accumulated a total of $60 million in career earnings but all that later went down the drain due to partying, lavish spending, legal and family troubles. The Hall of Famer also lost the several hundred thousands of dollars that he invested in a company known as All-Pro Products. Taylor now has a net worth of $200,000 and has resorted to auctioning some of his prized memorabilia. His super bowl ring fetched a record $230,401 in 2012.
4. Dermontti Dawson – $70 Million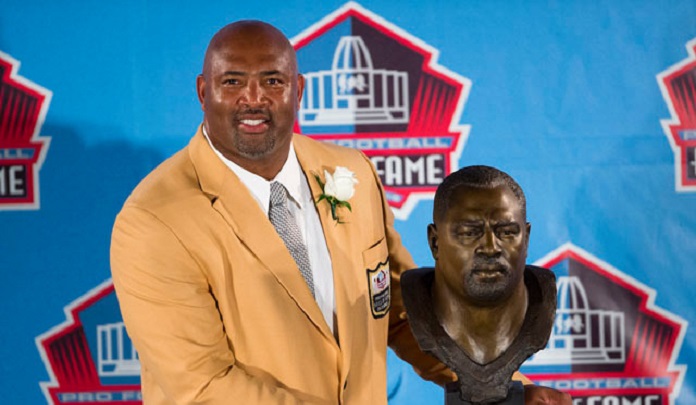 Just like Mark Brunell, Dawson is another highly paid NFL who went broke as a result of the unfruitful investments that he had made in real estate. The widely respected center had filed for bankruptcy in 2010 after he had accumulated $69.9 million in debts and a miserly $1.4 million in assets. His woes stemmed from the loans that he and his partners personally guaranteed for several companies in the property market. One of them was Miles Road LLC, a company that developed single-family houses and duplexes in Nicholasville. It defaulted on a $3.4 million loan and of course, the responsibility fell to Dawson and his four partners. Another property development company that Dawson had interests in was D & H Ashgrove LLC. The company was equally ordered to pay about $1.7 million for defaulting on a loan.
3. Archie Griffin – N/A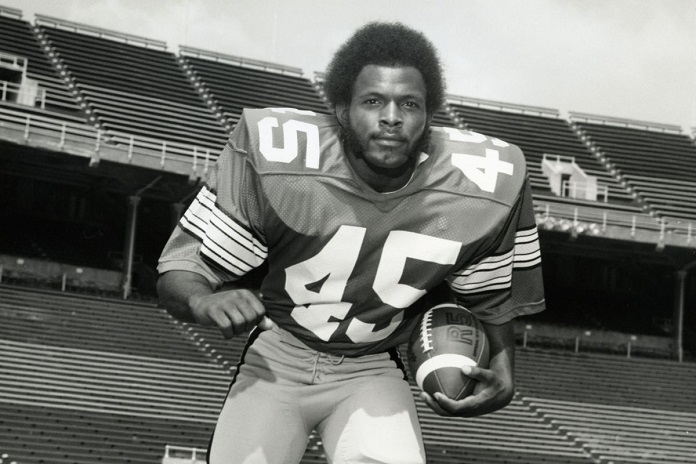 No.3 on the list of highly paid NFL players who went broke is college football great, Archie Griffin. A running back, Griffin is the first player to start in four Rose Bowl games. He is also the first and only two-time winner of the prestigious Heisman Trophy that is awarded to the best college football player in the nation. Feats such as this meant that the player came into the NFL with many expectations.
Sadly, he couldn't live up to them and quit the league just after seven years. With the salaries accumulated, Griffin joined hands with his brother, Ray, to start a business venture involving athletic shoes. They really put so much effort into it but the business still crumbled at the end of the day. This forced both of them to file for bankruptcy with over $1 million in debts.
2. Terrell Owens – $80 Million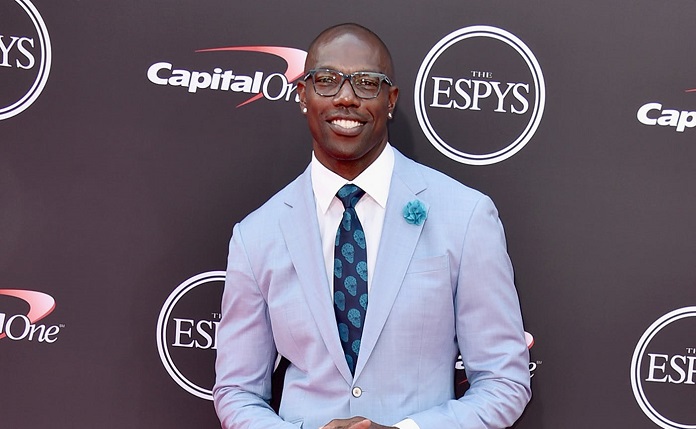 Owens may have lost nearly all of the $80 million that he earned during his playing days but he is not dwelling on that. The six-time Pro-Bowler is rather living life to the fullest and has appeared in several TV shows such as Punk'd, Dancing with the Stars, The Celebrity Apprentice, and Dr. Phil. He has also made it his mission to steer other NFL rookies to the right path.
Owens has been open with his struggles and has also dished out several pieces of advice. They include avoiding the lure of trying to live up to other's flashy lifestyles; taking ownership of your money and not being over-trusting of financial advisors; asking questions of knowledgeable people in a field; and avoiding impulse purchases. The Hall of Famer though concedes that it is good to splurge money on items that one loves once in a while.
1. Michael Vick – $109 Million est.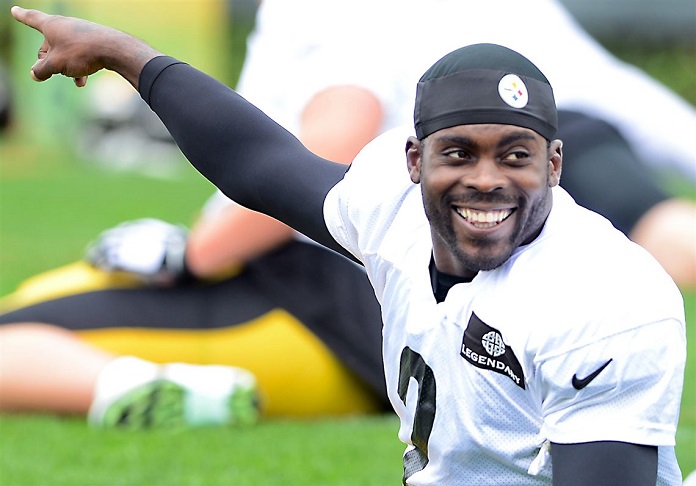 A four-time Pro Bowler, Michael Vick is credited with redefining the QB position with his rushing abilities. This status earned him tens of millions of dollars in salaries and endorsement deals. All this then grounded to a halt after he was convicted for being an active part of a dogfighting ring in 2007. The player would spend 21 months in prison before resuming his career in 2009.
This second time around, he performed quite excellently on the field of play and was able to get back to his pre-prison earning power. This was not enough to prevent his descent into bankruptcy though as financial claims related to debt defaults, escalated. Several banks sued the player, and some of his properties were liquidated to take care of those obligations.
Recap of the 20 Highest-Paid NFL Players Who Went Broke
1. Michael Vick – $109 million est.
2. Terrell Owens – $80 million
3. Archie Griffin – N/A
4. Dermontti Dawson – $70 million
5. Lawrence Taylor – $60 million
6. Chris McAlister – $60 million
7. Mark Brunell – $50 million
8. Warren Sapp – $40 million
9. JaMarcus Russell – $38 million
10. Ray Rice – $22 million
11. Travis Henry – $20 million
12. Andre Rison – $19 million
13. Bernie Kosar – $15 million
14. Dan Marino – $13.6 million
15. Vince Young – $10 million
16. Deuce McAllister – $7 million
17. Johnny Unitas – $5.3 million
18. Clinton Portis – $5 million
19. Luther Elliss – $4 million
20. Raghib Ismail – $4 million