The NBA is one of the professional leagues in the world that richly rewards its stars. Thanks to million-dollar contracts, endorsement deals, as well as other enterprising ventures, players are able to build up fortunes that run into hundreds of millions of dollars. With this, they can live the attendant life of luxury that can rival that of any royal or celebrity. They also spread the love to their lucky relatives and leave enough in their estate on their demise.
On the flip side though, there have been cases of former NBA stars who built up an impressive fortune but later found themselves dangling precariously on the brink of poverty. Some were as a result of their wasteful lifestyle and overindulgence while others were due to bad investments. Some others, however, lost their fortune due to disciplinary issues and other personal demons. Whichever it is, what this category of stars has in common is that they fell from a high peak to the lowest of lows.
NBA Players Who Went Broke and The Amount of Money They Lost
20. Bill Willoughby – $1 Million
Occupying the 20th spot on the list of former NBA players who later went broke is retired small forward, Bill Willoughby. Coming out of the high school system in 1975, Willoughby showed such great promise that he jumped the NCAA division straight for the NBA. What later ensued was a journeyman career that saw him play for as much as six teams within the span of nine years.
During this period, Willoughby failed to win much in the way of trophies but he managed to garner a decent wealth thanks to his playing contracts. Regrettably, he would become one of the numerous athletes to have their wealth mismanaged by a trusted agent. The last that Bill was heard from was in 2016 after he was charged with resisting arrest, possession of marijuana, as well as aggravated assault on a police officer. The charges stemmed from police attempts to arrest him after some people called in suspicious movements.
19. Chris Washburn – $1.5 Million
Sports Illustrated once named Washburn as the second-biggest NBA draft bust of all time and the reason is not farfetched. The No. 3 pick of the 1986 draft was given a four-year, $3 million rookie contract but he couldn't make much impact due to cocaine addiction. That cocaine addiction would later lead to a lifetime ban from the NBA in 1989.
Following his ban, Washburn lost his regular income and so dug into his savings. By the time the savings ran out, he tried to bounce back by playing in minor leagues and in Europe but this was all to no avail. A stint of homelessness and destitution would follow and things got so bad that the former star was eating out of garbage cans and living in crack houses. Thankfully, Washburn has overcome his addiction and cleaned up his act. Another good news for him is that one of his sons, Julian, debuted for the Memphis Grizzlies in 2019. Washburn has of course been realistic with Julian and advised him not to toe his path.
18. David Harrison – $4.4 Million
Just like Washburn, Harrison was one of the basketball players who showed great promise but failed to live up to it in the league. That failure meant that he got to spend only four seasons in the NBA, a time during which he amassed $4.4 million in income. He then headed out to China and picked up a couple of more millions in the three years he spent there.
With such income, Harrison could have afforded a decent, even if not luxurious, life for a long time but this was not the case as his small fortune was gulped by the needs of his large family. It reached a stage that the player couldn't afford to pay his bills and his house was foreclosed. They were also attempts made to repossess his car. Such dire straits forced him to take up a job at McDonald's so as to make ends meet.
17. Rick Mahorn – $6 Million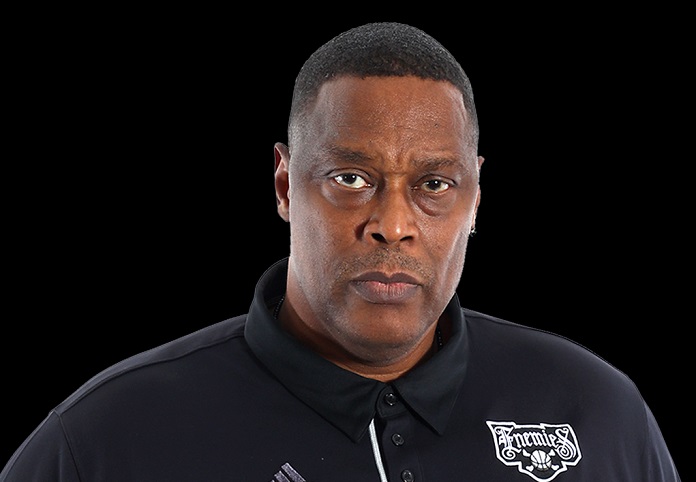 Back in 1989, Mahorn was a championship-winning player with the Detroit Pistons and was earning as much as $1 million per season. Fast-forward two decades later, he and his wife were forced to file for bankruptcy as they couldn't meet up with federal taxes as well as the mortgage on their home. Their case was further worsened by a series of failed investments, especially in the Detroit real estate sector which was in a slump.
The bankruptcy filing was a bit of an embarrassment for Mahorn as he had earned about $7 million during his 19-year playing career (1980-1999). He, however, remained unfazed and positioned himself as a normal American who was looking to land additional jobs and better himself. He has since kept to these words and has coached various minor league sides. He also works as a radio analyst for the SiriusXM NBA radio.
16. Delonte West – $16 Million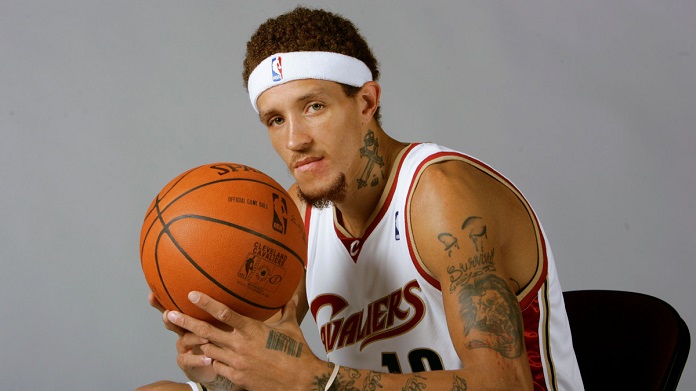 Another particularly sad tale of a highly paid NBA player who later went broke is that of Delonte West. The point guard spent about 11 years as a professional, a time during which he earned $16 million. His career was, however, derailed by drug addiction and depression issues that forced him to retire. Upon retirement, things went downhill for West as he was sighted panhandling on more than one occasion. The former NBA star was also spotted half-dressed and wandering the streets barefooted.
Asides from an expensive drug habit, another factor that accounts for West's financial ruin was his lavish spending, though some of it was for a good cause. For instance, he bought homes for his mom, dad, as well as an elder brother named Dmitri. He also paid for his mom and sister's college education amidst other acts of generosity. Luckily for West, the billionaire owner of the Dallas Mavericks, Mark Cuban, intervened in his case and he was taken to rehab in 2020. He is now out and is making good progress; even becoming an employee at the rehab facility.
15. Robert Swift – $18 Million
In 2003, Swift was a millionaire thanks to the rookie contract that he had landed with the Seattle SuperSonics. What then followed was a series of unimpressive seasons, as well as injuries, and by 2010, the player moved out to the Japanese league to try out his luck. That plan didn't work out so well and by 2011, he had resettled in Seattle. Thanks to an expensive drug habit (featuring heroin, meth, and cocaine) as well as an over-dependent family, the retired Swift managed to run through much of his $11.5 million career earnings.
By 2013, his house was foreclosed and a year later, he was busted for breaking into the house of a drug dealer and sentenced to jail. Time in prison would have thrown many further into the abyss of darkness but in Swift's case, it served as a re-awakening. He quit his dangerous drug habit and has since gotten back to playing basketball. In 2018, he signed with Spanish side Circulo Gijon.
14. Scott Pippen – $20 Million
Pippen may have been one of the greatest basketball players of all time (6x NBA champion, 7x All-Star, and 2-time Olympic gold medal) but that wasn't enough to prevent him from losing a large chunk of money to fraud. The Hall of Famer had invested about $20 million with a highly-recommended financial adviser named Robert Lunn around 2012/2013. It later turned out that Lunn had squandered the money as well as committed other sorts of bank fraud, including forging his (Pippen's) signature for a loan of $1.4 million. Lunn was later charged to court and convicted in 2016. He was ordered to forfeit $2.7 million and pay $1.5 million in restitution, out of which $400,000 went directly to Pippen.
13. Dennis Rodman – $26 Million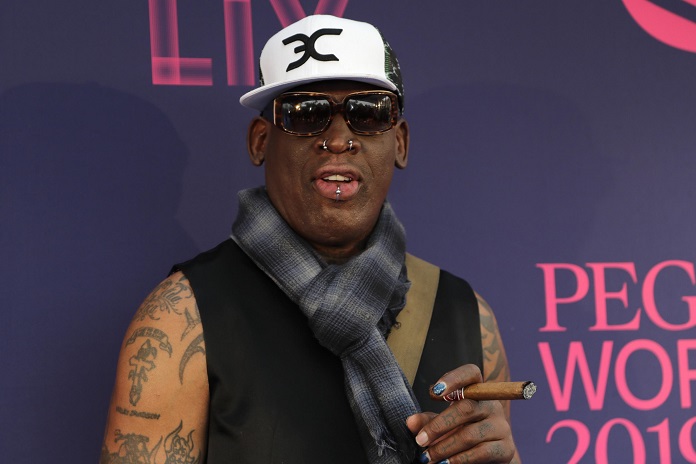 Next up on the list of highly-paid NBA players who later went broke is Pippen's former teammate, Dennis Rodman. The rebound specialist garnered $27 million in the course of a highly-decorated albeit controversial career. Much of this money (specifically about $26 million) was then blown on his wild partying ways, luxurious beach pads, speedboats, as well as a collection of vehicles that included a Humvee and a Ford 350 pickup.
According to Rodman, he spent as much as $31,000 a month in order to maintain his lifestyle. Beyond parties, he also paid out lump sums of money to settle his legal issues. The player was fined $2,000 for drunk driving and driving without a license in 1999. He also suffered fines of $25,000 and $50,000 whilst playing in the NBA.
12. Jason Caffey – $35 Million
At one point in his career, Jason Caffey was the recipient of a seven-year contract worth $35 million. His income and wealth subsequently declined after a bunch of personal problems and anxiety attacks made his team (the Milwaukee Bucks) let go of him before the 2003/2004 season. Caffey would later admit that his issues stemmed from a verbally abusive childhood where he had to suppress his emotions in order to fit the definition of a man.
Another consequence of that childhood was the fact that Caffey equated love with having children. He, therefore, went on to have as many as 10 children with eight different women and this created the additional headache of paying child support. The former NBA player has been involved in several litigations over the defaults in child support payments. On one occasion in 2009, he was ordered to be arrested for failure to pay support and legal fees amounting to $200,000.
11. Eric Williams – $40 Million
Since he concluded his professional career in 2007 and went on to feature in a couple of movies and TV shows such as Caribbean Heist and Basketball Wives, Williams has largely retreated from the spotlight. We, however, know that all is not well with the player as he himself revealed so during a child support litigation. In his response to the allegation that he owes $24,000, the former small forward stated that he had no home. He also claimed that he was so broke that he couldn't afford the airfare for the journey to the city of Colorado where the claim was to be heard. Williams equally had no lawyer representing him in the proceedings, further proof of the fact that he had lost much of the $40 million fortune he accumulated during his playing days in the NBA.
10. Darius Miles – $62 Million
Miles' eight-year stint in the NBA (2000-2007) may have been largely so and so but it was still enough to help him acquire a total of $61 million in career earnings. Such an amount would have ordinarily meant that the player was set for life but this was not so. Miles burned through all of his money and declared bankruptcy (with a total of $1.57 million in debts) just six years after retiring.
According to the man himself, the reason he went broke is not necessarily because he was living an expensive, luxurious lifestyle. He rather attributes his downfall to investments that went wrong. Miles lost $100,000 in a 2008 California real estate deal that fell through. He also lost a substantial amount of money after an investment group he was a part of got involved in a bad real estate deal in St. Louis, Missouri.
9. Kenny Anderson – $63 Million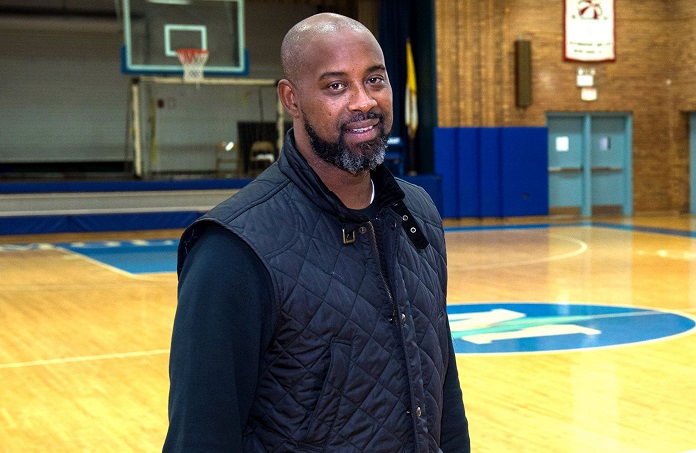 Just like Darius Miles, Kenny Anderson was another highly paid NBA player who went broke and had to file for bankruptcy. The Queens native does not believe in dwelling on his mishaps though but rather counting his blessings and taking steps to redeem himself. To this end, he has coached at various charity camps, events, and clinics.
Anderson has also coached at some high schools, including the Posnack Hebrew Day School in Florida. Gigs like this have helped to burnish his resume and in 2018, he finally landed his wish of coaching in the collegiate division. Anderson remains the head coach of Fisk University, a historically black university in Nashville, and would be hoping that this would help him in his quest to coach in the pros someday.
8. Eddy Curry – $67 Million
Curry has certainly had big money problems but these have been outweighed by the personal tragedies that he has suffered. Back in January 2009, his former girlfriend named Nova, together with their three-year-old daughter Ava, was found dead in Nova's Chicago apartment. It later turned out that the culprit was an attorney named Frederick Goings who had represented Nova in her custody battle with Curry.
Nova and Goings had been romantically involved, and he was later apprehended and convicted for the crimes. Also in that same January 2009, Curry's former chauffeur, David Kuchinsky, filed an embarrassing lawsuit against him. In it, he claimed that his boss owed him $93,000 in unpaid wages and expenses. He then went ahead to allege that Curry had solicited sex from him as well as sexually harassed him. The player denied these allegations and the matter was referred to a private settlement.
7. Shawn Kemp – $86.57 Million
Kemp made $91 million from a glittering career which saw him notch 6 All-Star nods. That impressive wealth has since whittled down to $5 million but the player remains unfazed. He has launched several ventures such as a sports bar as well as a restaurant. Kemp's latest outing is a cannabis dispensary in Seattle. The former NBA star is a big believer in the health benefits of marijuana and relied on it during his playing days. He, therefore, wants to democratize access to it as well as represent the black community in the $15 billion business. This latter goal has led to a lot of controversies as some black activists have argued that Kemp only has a 5% stake in his dispensary while the rest belongs to a retail company run by two white proprietors. It, therefore, means that his store is not actually a black-owned business and they have bashed him for claiming otherwise.
6. Derrick Coleman – $87 Million
Most NBA analysts are in agreement that Coleman had the potential to become one of the greatest power forwards ever. They also agree that he never reached this feat because he did not push himself more but rather did just enough to ensure that his paychecks would keep on rolling in. From these paychecks, Coleman was able to amass $87 million in the course of his 16-year career. He, however, lost it all in a bid to contribute his own quota towards uplifting his adopted hometown of Detroit.
According to news reports, Coleman sunk in much money in various communities in Detroit in the hopes of developing real estate, creating jobs, and revitalizing business opportunities. Unfortunately for him, the city was hit hard by an economic downturn in 2010 and he ended up losing his investments and filing for bankruptcy.
5. Latrell Sprewell – $100 Million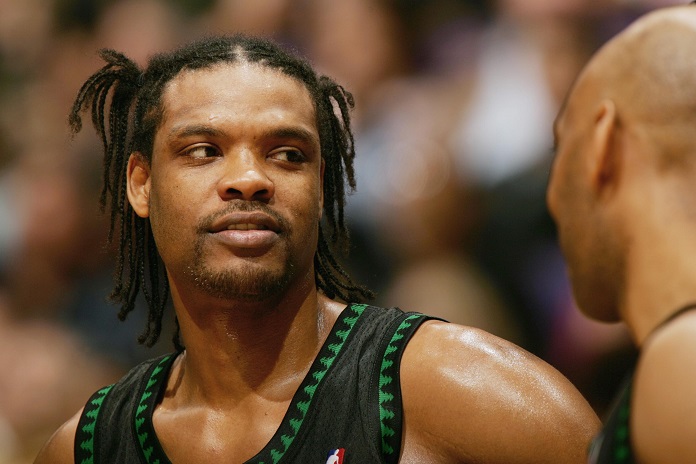 At one point in his career, Sprewell was so sure of his earning power that he turned down a $21 million contract without batting an eyelid. As fate would have it, that marked the beginning of the end for his said career and consequently, a loss of a major source of income. Fortunately for Sprewell, he had made about $100 million in career earnings and felt secure. The reverse, however, turned out to be the case as the player discovered that you can go through tens of millions of dollars within a short space of time.
Just two years after retiring, the shooting guard had his luxurious 70 ft. yacht, which cost $1.5 million, repossessed. From thereon, his houses in Milwaukee and New York were also foreclosed. At the last count, Sprewell's wealth had plummeted from $100 million to a mere $50k.
4. Gilbert Arenas – $100 Million
No. 4 on the list of the highest paid NBA players who later went broke is Gilbert Arenas. The former point guard was earning as much as $21 million in 2013 and this saw him make it to No. 56 on Forbes list of the highest-earning athletes for the year. Unfortunately, a barrage of disciplinary problems meant that he was left out in the cold by the NBA and thus forced to go overseas to play.
The overseas stint didn't last for long and Arenas returned to the States and continued enjoying his wealth. There was a shoe collection featuring thousands of shoes. There was also a shark tank which cost $6,000 a month to maintain. Throw in the epic $1 million birthday party that he organized and you understand how Arenas blew through much of the $160 million he made in his pro career.
3. Vin Baker – $100 Million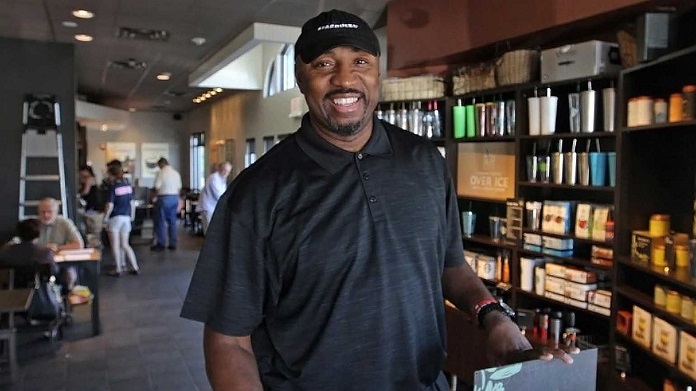 Baker may have endured the ignominy of going from an NBA All-Star to working at Starbucks and losing $100 million in the process, but he doesn't dwell too much on what he has lost. The one-time Olympic gold medallist is rather grateful and happy for the fact that he was able to overcome a chronic substance abuse problem.
While playing in the NBA in the 90s and 2000s, Baker dabbled into various substances, including alcohol, Xanax, and Librium, to get high. He was able to go unnoticed for several years but the truth eventually caught up with him and his contract was terminated in 2006. What followed was a further spiral into a dark abyss but he later gathered the courage and fought for his sobriety. He then jumpstarted his career by taking a managerial position at a Starbucks in 2014. From there, he has found work as a broadcaster as well as an assistant coach for one of his former teams, the Milwaukee Bucks.
2. Antoine Walker – $108 Million
While some NBA players who ended up broke often blame their ordeal on fraudulent advisors, the reverse is the case with Antoine Walker. The retired star has made it known that if he had listened more to his financial advisor, he would have reduced the unnecessary spending that caused his ruin. One of these unnecessary expenditures was his lavish lifestyle. Walker had lots of cars, including a Maybach that cost $400k, jewelry, as well as three houses. The player also accumulated gambling debts worth almost a million dollars in Las Vegas casinos.
Other avenues that cost Antoine Walker money include a bad real estate investment that plummeted during the 2007/2008 crash. He also shelled out a good sum in his bid to take care of his parents, siblings, and family members. Walker has now taken it upon himself to become a financial literacy teacher for upcoming athletes so that they can avoid the same mistakes he made.
1. Allen Iverson – $200 Million
Allen Iverson didn't just blow his NBA fortune but also went on to build a reputation as one of the most divisive players in the league. For his loyal fan base, he is the child of a single mom who went on to excel at two sports in high school before going on to join the NBA and redefine it with his hip hop swag and persona. They also point out the numerous accolades that he won, including NBA All-Star (11x), NBA MVP (1x), NBA Scoring Champion (4x), NBA Rookie of the Year, and All-NBA First Team (3x).
For the naysayers, Iverson is that guy who faced criminal charges for taking part in a brawl, even before he made it into the NBA. From thereon, what they now recount is the homophobic song he reportedly recorded, arrest for possession of marijuana and guns, yelling expletives during nationally-televised interviews, and brawling with casino authorities.
Recap of the List of 20 NBA Players Who Went Broke and Lost Their Fortune
1. Allen Iverson – $200 million
2. Antoine Walker – Antoine Walker – $108 million
3. Vin Baker – $100 million
4. Gilbert Arenas – $100 million
5. Latrell Sprewell – $100 million
6. Derrick Coleman – $87 million
7. Shawn Kemp – $86.57 million
8. Eddy Curry – $67 million
9. Kenny Anderson – $63 million
10. Darius Miles – $62 million
11. Eric Williams – $40 million
12. Jason Caffey – $35 million
13. Denis Rodman – $26 million
14. Scott Pippen – $20 million
15. Robert Swift – $18 million
16. Delonte West – $16 million
17. Rick Mahorn – $6 million
18. David Harrison – $4.4 million
19. Chris Washburn – $1.5 million
20. Bill Willoughby – $1 million