X-Factor U.K. may be waning in popularity these days but there is no doubt that the show has produced numerous successful talents in the course of its illustrious run. From One Direction to Little Mix, and Leona Lewis, the Simon Cowell-piloted series has gifted the world with some truly amazing musicians who have gone on to top charts around the globe and break records that have stood for decades.
Some of these acts have sold millions of albums and scored seven-figure worth of endorsement deals. Others have also veered off into other aspects of showbiz such as acting and TV hosting. Whichever it is, one thing that they share in common is the fact that they have utilized their X-Factor appearance as a springboard to achieve fame and fortune.
These are The Most Successful X Factor Contestants and their Recent Whereabouts
15. Same Difference
Year – 2007
Net worth – £1 million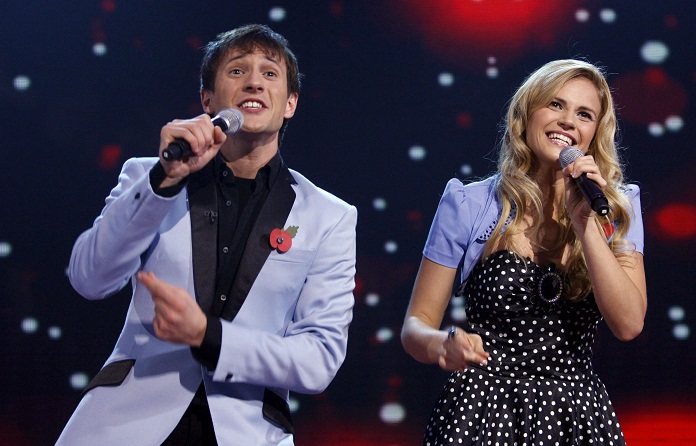 Occupying the 15th spot on the list of the most successful X Factor contestants is the pop duo, Same Difference. Comprising of siblings, Sean and Sarah Smith, Same Difference managed to release two albums, Pop and The Rest is History, before disbanding in December 2014. Following the disbandment, Sarah stepped back from the spotlight to focus on her performing arts school known as SD Studios. Her brother, on the other hand, pursued a solo career which saw him drop several singles and feature in as many musicals. The siblings would later reunite in 2020 to record a single, One Love, aimed at thanking public healthcare workers for their role in battling the covid-19 pandemic.
14. Rebecca Ferguson
Year – 2010
Net worth – £1 million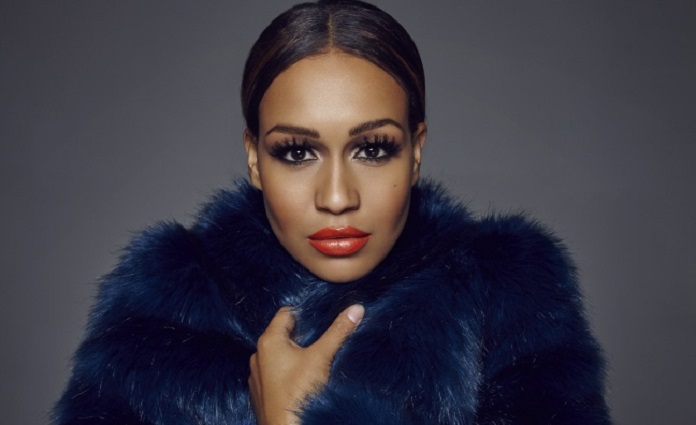 It has been about a decade since Ferguson came second on the seventh series of X-Factor and in that time, it has been all about the music. The Liverpool native has dropped about four studio albums. She has also scooped up multiple award nominations. Ferguson took a step back in her career in 2016 to focus on raising her family, comprising of three kids. She is however making a comeback in 2020 with an album aptly titled Nothing But Family. The album is produced by legendary hitmaker, Nile Rogers, and Ferguson has credited him with reigniting her love for music after the disillusion of working for nine years without taking a break.
13. Cher Lloyd
Year – 2010
Net worth – £1.6 million
Lloyd is one lady who has the ability to claw herself out of difficult positions. Despite finishing a distant fourth in the 2010 version of X-Factor, she still went on to drop a debut album, Sticks and Stones, which reached the top ten in both the U.K. and the U.S. It also spurned several hit singles including Want U Back and Swagger Jagger. Lloyd's second album, Sorry I'm Late (2014), failed to make waves and this contributed to her taking a two-year hiatus. The singer is now back and better and has dropped hit singles, such as Activated, None of My Business, and M.I.A., in preparation for her third album which is expected in 2020.
12. Shayne Ward
Year – 2005
Net worth – £2.2 million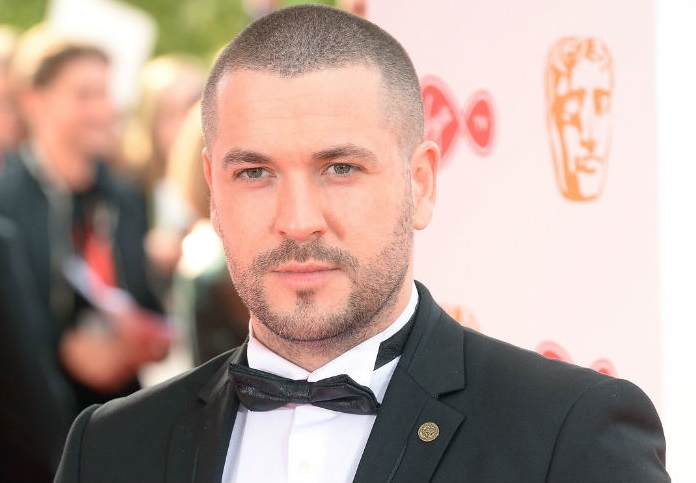 It has been about 15 years since Ward won X-Factor and these days, he is more of an actor. Even though the Manchester native scored decent success with his first two albums, Shayne Ward (2006) and Breathless (2007); the next two, Obsession (2010) and Closer (2015), failed to make much impact. It, therefore, meant that when he got the opportunity to be in the soap opera, Coronation Street, in 2015, he jumped at it. Ward's character, Aidan, was initially meant to be on Coronation Street for one year but it proved so popular with fans that he stayed on for the next two years. His time on the show came to an end in 2018 and he has since played the lead role in a psychological thriller named Stairs. The singer has also revealed that he would be focusing on acting for now and hopes to make waves in Hollywood.
11. Stacey Solomon
Year – 2009
Net worth – £3.7 million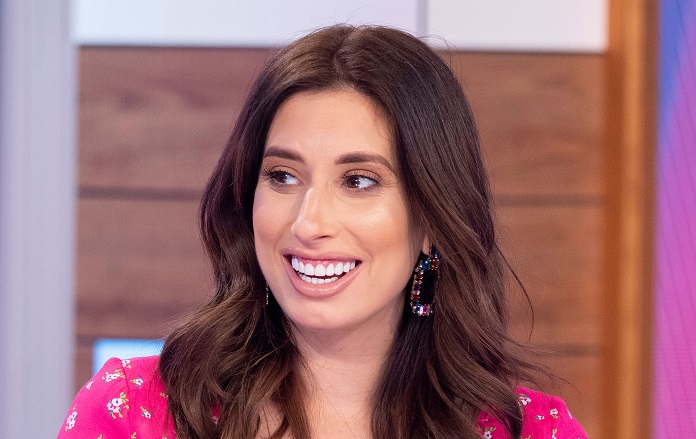 Just like Shayne Ward, Solomon is another X Factor alum who has veered off music and is doing well for herself. The English lady is now more of a TV personality and has appeared on reality shows such as I'm A Celebrity …… Get Me Out Of Here, The Jump, Crystal Maze, and The Chase. She has also hosted shows such as The Love Machine and I' M A Celebrity: Extra Camp. Solomon can also be seen on the popular talk show, Loose Women. She joined the show in 2016 and is amongst one of four panellists who daily give their take on topical issues in politics, celebrity gossip, and entertainment news Away from TV, Solomon has also boosted her net worth by launching a clothing range with top Irish fashion retailer, Primark, in 2018.
10. Joe McElderry
Year – 2009
Net worth – £3.7 million
Since beating a high-quality class, comprising of the likes of Olly Murs and Jedward, to emerge winner in 2009, McElderry has released not less than five studio albums. Two of these have reached the U.K. top three, making him the first X Factor winner to achieve such a feat. He is also the first winner to release a fourth studio album. Away from recording music, McElderry has scored parts in musicals such as Street of Dreams (2012), Dirty Dancing The Musical (2012), The Who's Tommy (2015), and Joseph and the Amazing Technicolour Dream Coat (2016). He has also embarked on several lucrative tours including 2016's The Northern Light Tour. It is all the above that has helped make him one of the most successful X Factor contestants ever.
9. Sam Bailey
Year – 2013
Net worth – £4.4 million
Another X Factor contestant who has found musicals as a veritable endeavor is Sam Bailey. Bailey won the 2013 version of the show with her cover of Demi Lovato's Skyscraper topping the Christmas charts. She subsequently kept the momentum going by releasing a chart-topping album, The Power of Love, in 2014. Bailey has since released one more album, Sing My Heart Out (2016). She has also supplied her powerful voice to several musicals such as Chicago (2016), Fat Friends (2018), and Vampires Rock Tour (2019). The Leicester native also maintains an active social media presence and even teaches an online singing class in conjunction with the Little Dreams Foundation.
8. Fleur East
Year – 2009
Net worth – £4.4 million
Fleur East has a long history with X-Factor and it is only fitting that she should one of the more successful contestants in the annals of the show. The London native first auditioned as a member of a girl group in 2005 but the group lost in week one. Nine years down the line, East summoned up courage and re-auditioned as a solo artist. She finished as the runner-up this time around and it helped her rejig her faltering music career. Fleur East now has two studio albums to her name as well as a string of hit singles such as Sax and Favourite Thing. She also featured in the 2018 edition of the reality series, I'M A Celebrity …. Get Me Out Of Here! In 2019, East landed a gig as a radio show host and in 2020, she launched her podcast titled The Reality of Reality TV with Fleur East.
7. Jedward
Year – 2009
Net worth – £5.7 million
This Irish identical twins duo may have only finished 6th when they appeared on the show but they have since gone on to establish themselves as one of the most successful contestants in X Factor history. Such a coveted status is due to the fact that they have been quite busy. The twins have released about three studio albums and have toured every inch of their motherland, where they are supremely popular. They have also hosted several TV gigs including shows targeted at kids such as Jedward's Big Adventure and Jedward's Dream Factory. John and Edward Grimes have also appeared on many reality series including Celebrity Big Brother (2011 – where they came third), Get Your Act Together (2015), and Celebrity Coach Trip (2019).
6. Alexandra Burke
Year – 2008
Net Worth – £8 Million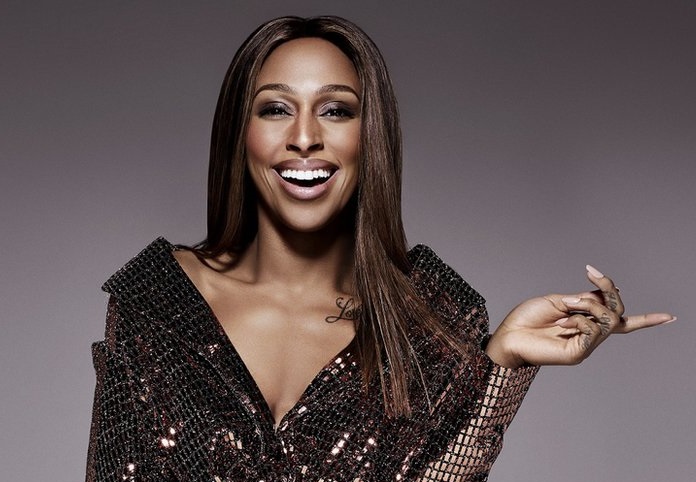 It has been about 12 years since Alexandra Burke was on X-Factor and in that time, she has proven to us that she is not only blessed with powerful vocals but also incredible dancing and acting skills. Apart from dropping successful albums, Burke has featured in musicals such as The Bodyguard and Sister Act. She also wowed audiences when she appeared on Strictly Come Dancing in 2017. Burke and her partner finished as runners-up and she made history as the first contestant to score the most 10s in the show's history.
5. Olly Murs
Year – 2009
Net worth – £13.5 million
Murs may have come second to Joe McElderry in the 2009 version but he has gone on to surpass the latter in achievements and become one of the most successful X Factor contestants ever. In a decade-long career, Murs has released four UK No. 1 albums (In Case You Didn't Know, Never Been Better, 24 Hrs, and Right Place Right Time), and 18 top 40 singles. He has also scored guest roles in TV series such as 90210 and All Round to Mrs. Brown's. Olly can also be seen judging music hopefuls on the U.K. version of The Voice. He joined the show's line-up in 2017 and also appeared in the 2018 edition as well.
4. Leona Lewis
Year – 2006
Net worth – £15 million
Most talent show winners take some time to acclimatize to the industry but not Lewis. The 2006 winner immediately topped the U.K charts with her single, a cover version of Kelly Clarkson's A Moment Like This. She subsequently went on to prove that she could also dish out quality original music with her debut 2007 album, Spirit, which went on to become one of the selling-selling albums of the 2000s decade. Lewis would release some other albums after her debut effort but they failed to reach the high achieved by Spirit. The lady has since branched out to modeling and acting. She is also big on charitable activities and in 2020, performed at a series of events aimed at raising money for youth empowerment and covid-19 initiatives.
3. JLS
Year – 2008
Net worth – £18.8 million
Occupying the third spot on the list of the most successful X Factor contestants is the boyband – JLS (comprising of Aston Merrygold, Oritse Williams, Marvin Humes, and JB Gill). After coming second on the 2008 edition of the show, this four-man ensemble went on to enjoy a decent seven-year run during which they released several albums, won as many awards, and built up a net worth estimated at $24 million. The group sadly called it quits in 2013 and members went on to do their own thing for the next several years. Luckily for fans of the band, they announced their reunion in 2020. The reunion will kick off with a Beat Again Tour which will see them play at 13 venues across the United Kingdom.
2. Little Mix
Year – 2011
Net worth – £25 million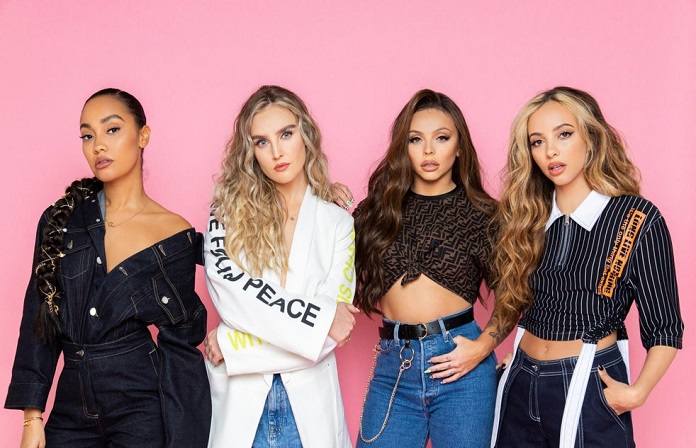 When this four-girl group (comprising of Jade Thirlwall, Pierre Edwards, Leigh-Anne Pinnock, and Jesy Nelson) won the show in 2011, they made history as the very first group to achieve such a feat. Since then, they have not let their feet off the pedal but have gone on to dominate the music industry with chart-topping singles such as Wings, Black Magic, and Shout Out To My Ex. They have also dropped about six studio albums (DNA, Salute, Get Weird, Glory Days, LM5, and Confetti) out of which four have been certified platinum. Little Mix also has a children's clothing line, a makeup line, a fragrance line, and a brand of cable headphones to their name. In 2020, the group launched Little Mix The Search, a talent series that would create and mentor new bands.
1. One Direction
Year – 2010
Net worth – £246 million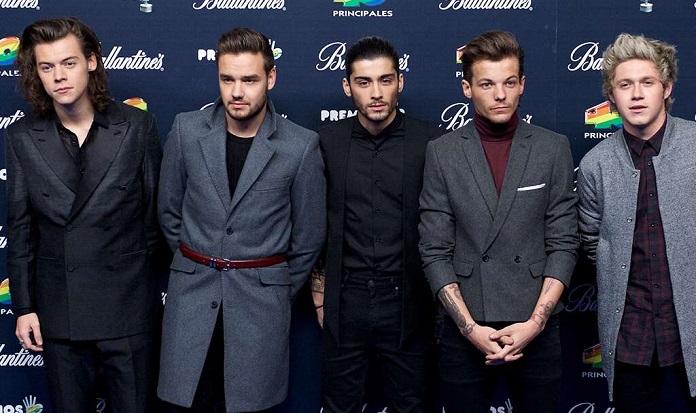 Even though they are now defunct, there is no arguing the fact that 1D is the most successful X Factor contestant of all time. The boy band took the industry by storm with their debut single, What Makes You Beautiful, and went on to drop four chart-topping albums back to back. They also swept the world into a frenzy aided by their global tours. 1D split in 2016 and the individual members have all pursued solo music careers. Some have also added other pursuits to their repertoire. Harry Styles and Niall Horan have ventured into acting with Styles appearing in the 2017 film, Dunkirk, and Horan guest-starring in the TV series, Dynamo: Magician Impossible, in 2014. On his own part, Louis Tomlinson returned as a judge for the 2018 version of X-Factor. On a personal note, three out of the five boys are also fathers now. Payne welcomed a son, Bear, with singer, Cheryl, in 2017 while Tomlinson welcomed a son, Freddie, with a stylist, Briana, in 2016. Zayn Malik and girlfriend, the supermodel – Gigi Hadid, welcomed a daughter in September 2020.
Most Successful X Factor Contestants
1. One Direction – £246 million
2. Little Mix – £25 million
3. JLS – £18.8 million
4. Leona Lewis – £15 million
5. Olly Murs – £13.5 million
6. Alexandra Burke – £8 Million
7. Jedward – £5.7 million
8. Fleur East – £4.4 million
9. Sam Bailey – £4.4 million
10. Joe McElderry – £3.7 million
11. Stacey Solomon – £3.7 million
12. Shayne Ward – £2.2 million
13. Cher Lloyd – £1.6 million
14. Rebecca Ferguson – £1 million
15. Same Difference – £1 million