Anyone whose favorite television shows include any of the British or American talent competition series like Pop Idol, The X Factor, Britain's Got Talent, America's Got Talent, and American Idol will have a very good idea of who Simon Cowell is. The English man started his career as a talent scout and overseer of the artistic development of a number of recording artists. Now, he has built such a reputation and wealth that have left many seeking answers to questions bordering on Simon Cowell's net worth.
While many people appreciate his candid nature as a talent show judge, a few others tend to loathe him since his candidness might sometimes require him to say things that may be perceived as an insult. Nonetheless, it is evident that executives at television networks both in the United Kingdom and across the Atlantic in the United States appreciate him as they continue to hand him very lucrative contracts to keep these highly-rated shows running.
In addition to the pay he receives from these shows, Cowell has his hands in a few other ventures, most of which are all connected to entertainment and have ensured that his net worth is at mouthwatering levels. Read on to see how exactly he was able to achieve his reported $600 million net worth.
How Simon Cowell Achieved His Net Worth of $600 Million
Simon Cowell's journey to multi-millionaire status began in the early 1980s after his father, an EMI Music Publishing executive helped him to land a job in the mailroom. Cowell, who at one time got fed up with the job and left due to the fact that he was unable to get a promotion, held it for a while before leaving to form E&S Music with a former boss at EMI. By 1983, he quit and co-founded Fanfare Records which sold music from artists like Italian orchestra Rondò Veneziano as well as exercise videos.
By 1989, Fanfare Records went belly up and resulted in Simon Cowell almost losing all of his net worth at that time. With nothing else to do, he took a job as an A&R consultant with BMG, setting up S Records under the label. In this position, he persuaded actors like Robson Green and Jerome Flynn to sign with him and record the song "Unchained Melody" which they had performed on the British TV series Soldier Soldier. Cowell's decision and vision was proved to be right as the song was quick to climb to number 1 on the UK chart where it remained for seven weeks, becoming the best selling single of 1995 and leading to the duo recording an album that was also the best selling album of that year.
Simon Cowell admitted that Robson and Jerome made him his first million and enabled him to go ahead and sign other acts like Five and Westlife. The latter released 14 number 1 singles in the United Kingdom and sold over 50 million records worldwide. Like Westlife, Cowell has discovered many more talents and his efforts have been financially rewarded in no small measure.
Read Also: Michael Strahan's Net Worth Is Huge: Here's How He Made All His Money
How Else Does He Make His Money?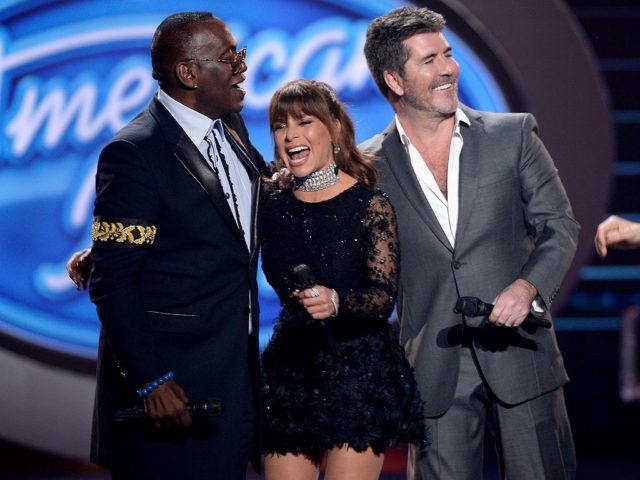 In the 2000s, Simon Cowell ceased being only a talent manager, he became a talent show judge when he was given the role in 2001 on the first series of Pop Idol, a show he helped pitch to the ITV network executives. After the first season of Pop Idol, Cowell signed the top two finishers (Will Young and Gareth Gates) to S Records and helped them make No 1 hits in the UK. The songs were the top 2 best-selling singles of 2002 and the decade of the 2000s.

In 2002, Cowell was named a judge on American Idol, the American version of the same show which further gained him worldwide recognition. He later went on to form a new entertainment company named Syco which is divided into divisions that have hands in music, TV, and film. Syco Music releases recordings from its roster of artists that are mostly signed from Cowell's television shows like One Direction, Camila Cabello, and Fifth Harmony, among others. The TV division of the company is responsible for The X Factor and the Got Talent television franchises that were later created, all of which have helped Simon Cowell achieve an estimated net worth of $600 million.

Fact Check: We strive for accuracy and fairness. If you see something that needs updating,