When the first season of American Idol premiered in 2002, few people were sure of what to expect from the music reality show. Within a few episodes, it was apparent that Kelly Clarkson, one of the contestants on the show, was a talented singer. She went on to win the maiden edition of the show, and ever since, she has become one of the world's renowned singers. Today, Kelly Clarkson has sold millions of albums, earning a significant net worth in the process.
While music continues to be the primary source of Kelly Clarkson's undying fame and wealth, she has dabbled into other ventures. All of which have helped her cement more than $28 million in net worth. We took a look at how she achieved it all below. Check it out.
How Kelly Clarkson Achieved Her Net Worth
Right from high school, Kelly Clarkson had always shown she was a talented singer and performer. She performed in various musicals at Burleson High School, dazzling parents and students alike with her performances in plays like Seven Brides for Seven Brothers, Annie Get Your Gun, and more.
She turned down recording contracts from Jive and Interscope Records because they weren't a perfect fit. The inability to secure a record deal eventually forced her to work in a movie theater, as a telemarketer, a cocktail waitress, and a promoter for Red Bull.
That all changed when she auditioned for the first season of American Idol. She went on to win the competition and signed a record deal with RCA Records. Since then, she has released multiple albums, selling millions of records.
According to Celebrity Net Worth, Kelly Clarkson has seen her net worth rise from $28 million to $45 million.
She is an Accomplished Musician
After Kelly Clarkson won American Idol, she released two singles, Before Your Love and A Moment Like This. Both singles were released together as a double-A single. They debuted at 60 on the Billboard Hot 100 chart, and peaked at number one, selling more than 500,000 copies and achieving gold status. It was the first major contributor to Kelly Clarkson's net worth following her victory at American Idol.
She followed up her successful debut single with her first album, Thankful. She released it in April 2003, fetching songs in different genres like gospel music, pop, and contemporary R&B. The album reached number one on the Billboard 200, selling more than 4.5 million copies worldwide.
So far, Kelly Clarkson has achieved more than $28 million in net worth by releasing more than eight albums, selling more than 25 million records and 40 million songs worldwide. According to a report, she was paid between $1 million and $3 million for her first seven albums by RCA Records.
Aside from money earned via sales of her singles and albums, she has also made money in music via tours. She has headlined more than nine tours and has co-headlined five additional tours with other major artists.
She is also set to earn considerably from a Las Vegas Residency at Planet Hollywood Resort and Casino in 2020.
Kelly is also an Actress and TV Personality
Aside from music, Kelly Clarkson's $28 million+ net worth has also come from her work on television, particularly as a coach on The Voice.
She joined The Voice, which is a rival of the show that brought her to stardom, American Idol, in its 14th season. After a bidding war between both shows, Kelly joined The Voice on a $14 million per season deal, making her the second-highest-paid coach on the show. She is also set to host her own daytime variety talk show, The Kelly Clarkson Show.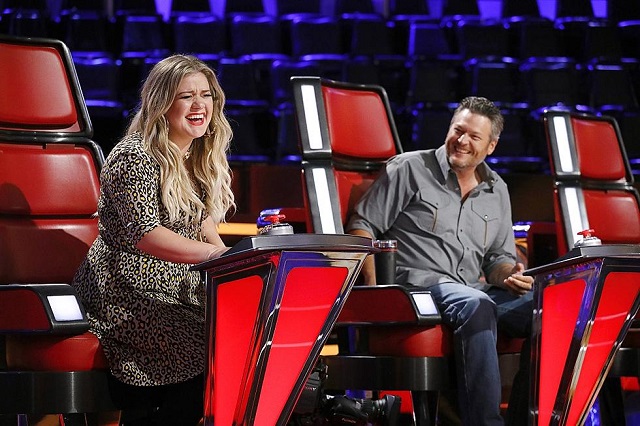 As an actress, Kelly Clarkson has appeared in several works, both onscreen and in voice roles. She has starred in films like The Star, UglyDolls, From Justin to Kelly, and a couple of others. In television, she has an extensive filmography with credits in shows like American Dreams, Sabrina the Teenage Witch, Nashville, The Crazy Ones, and several others.
She is a Published Author
Another contributor to the talented singer's net worth is writing. Kelly Clarkson, in between her hectic schedule, has written and published at least two books, River Rose and the Magical Lullaby, and River Rose and the Magical Christmas. Both books are children's books and have sold thousands of copies and are featured on The New York Times Bestseller list.
She Has Investments in Real Estate
Like most celebrities, Kelly Clarkson has been able to achieve her net worth via investments in real estate. She and her husband, Brandon Blackstock, who has a net worth of $5 million, sold their Tennessee mansion for $8.7 million in 2017. The two of them bought the property for $2.8 million and were able to sell at a handsome profit after some renovations.