Dr Phil is an American psychologist, author and television personality best known for his eponymous talk show, "Dr Phil" which is his biggest money maker.
Phil came to the limelight in the late 1990s when the Queen of Media, Oprah Winfrey invited him to appear on her talk show after working with him on the 1998 Amarillo Texas beef trial. With that, the man quickly became a crowd favourite and parlayed his TV fame into best-selling books and his own hit daytime talk show which premiered in 2002.
Since 2005, Dr Phil has been earning a whopping 8 figures annually. His biggest paycheck yet came in 2016 when he earned $88 million pretax income to become the 4th highest-paid celebrity. Here is all you need to know about Dr Phil's life and wealth.
The Early Years Of His Career
Dr Phil was born Phillip Calvin McGraw on September 1, 1950, in Vinita, Oklahoma. He grew up in Oklahoma and Texas. McGraw played football in high school and was awarded a football scholarship to the University of Tulsa. After playing for a season, he transferred to Midwestern State University. Following the footsteps of his father, Joe McGraw, Phil studied psychology at Midwestern graduating in 1975 with a BA. He earned a masters degree in experimental psychology in 1976 and a PhD in clinical psychology in 1979.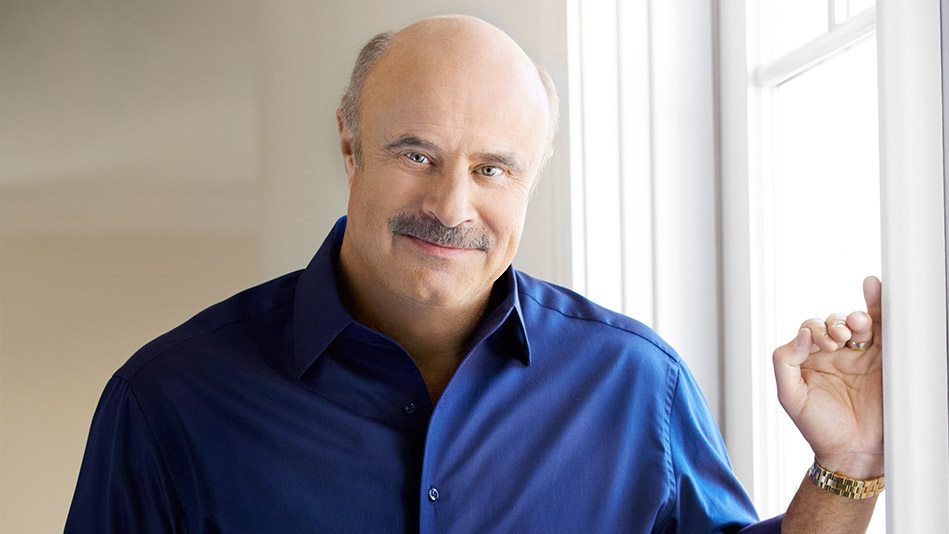 Immediately after obtaining his PhD, Phil joined his father's private psychology practice in Wichita Falls, Texas. However, not impressed with one-on-one therapy, Phil in 1983 joined forced with Texas businesswoman Thelma Box, as well as his father to launch the self-motivation Pathways Seminars which was a success. 8 years later in 1991, Phil sold his Pathways seminar stock for $325,000.
See Also: Judge Judy Biography: Is She Dead or Alive?
Phil most likely used the proceeds of the sale to support his groundbreaking trial consulting firm Courtroom Sciences, Inc. (CSI) which he co-founded in 1991 with lawyer Gary Dobbs. The role of CSI was to help trial lawyers use mock trials and behavioural analysis to build cases. The establishment soon became successful and began advising injured plaintiffs, as well as Fortune 500 companies in receiving settlements.
Appearance in In Oprah Winfrey TV
Phil's CSI got its breakthrough in 1995 when they were hired by media mogul Oprah Winfrey who at the time was sued by cattlemen who claimed she had defamed the beef industry with comments made on her show. Dr Phil helped Oprah win the case in 1998, leading to his appearance on The Oprah Winfrey Show.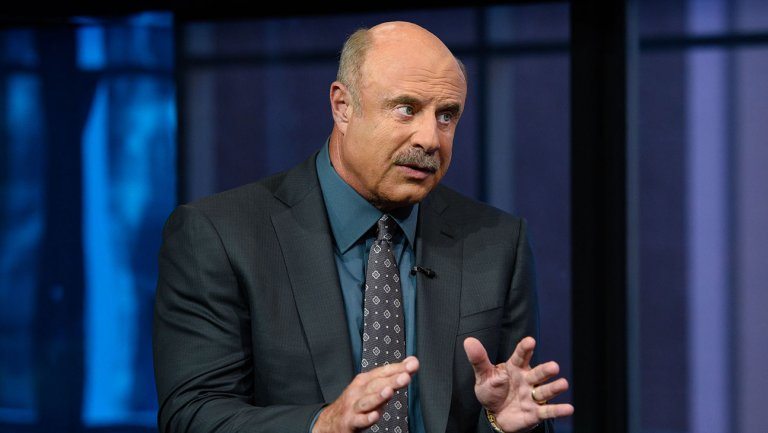 Phil quickly became a crowd favourite expert in regular relationship and life strategist. In 1999, he published the book "Life Strategies" which became his first New York Times best-seller. By 2005, Phil had published 4 best-selling books on relationships. He now has at least 10 best-sellers.
Dr Phil Show – Peteski Productions
In 2002, Dr Phil made a foray into the media industry by establishing his own production company Peteski Productions. He then launched his own syndicated daytime talk show "Dr Phil" co-produced by Oprah's Harpo Productions. On the show, Phil dished out advice relating to dysfunctional families, weight loss, unhappily married couples, and financial planning. It premiered to the highest ratings of a new syndicated show since Oprah's show in 1986.
By 2005, Phil signed a 5-year contract extension with King World Productions which saw him earn $15 million annually. That figure has since surged. After suffering a period of viewership decline between 2007 and 2010, Dr Phil rose to gain its top spot. As of 2017, Dr Phil has held the #1 daytime TV spot for 6 consecutive years.
Additionally, Phil ventured into the weight loss business. He sold energy bars, shakes and supplements while promoting them on his show. However, criticisms from numerous sources pointed out that Phil is just a clinical psychologist and as such, lacks the expertise in weight loss prescription. This culminated in an investigation by the Federal Trade Commission and the end of his weight loss business in 2004. Phil in 2006 paid over $10 million in settlement to his product-users following a class action lawsuit. On the plus side, Phil made his debut on Forbes' List with a pretax paycheck of $45 million making him the 22nd Highest Paid Celebrity.
See Also: Steve Harvey's Wife and Kids
Salary and Other Income Sources
Dr Phil earns a whopping $88 million in annual salary which is largely due to the success of his long-running TV show but, that is not stopping him from trying his hands on other shows. While his namesake show thrived, he established Stage 29 Productions with his son Jay McGraw. However, shows produced via the platform proved to be short-lived. Among them were "Moochers", "Dr Phil House" and Decision House.
"The Doctors" launched in 2008 became the only exception as it premiered to high ratings. The show was in its 9th season in 2017. Phil and his son Jay have both won an Emmy Award for the behind-the-camera role on the show. Dr Phil is also an executive producer of CBS drama, "Bull" which was inspired by his experience with his trial science firm CSI.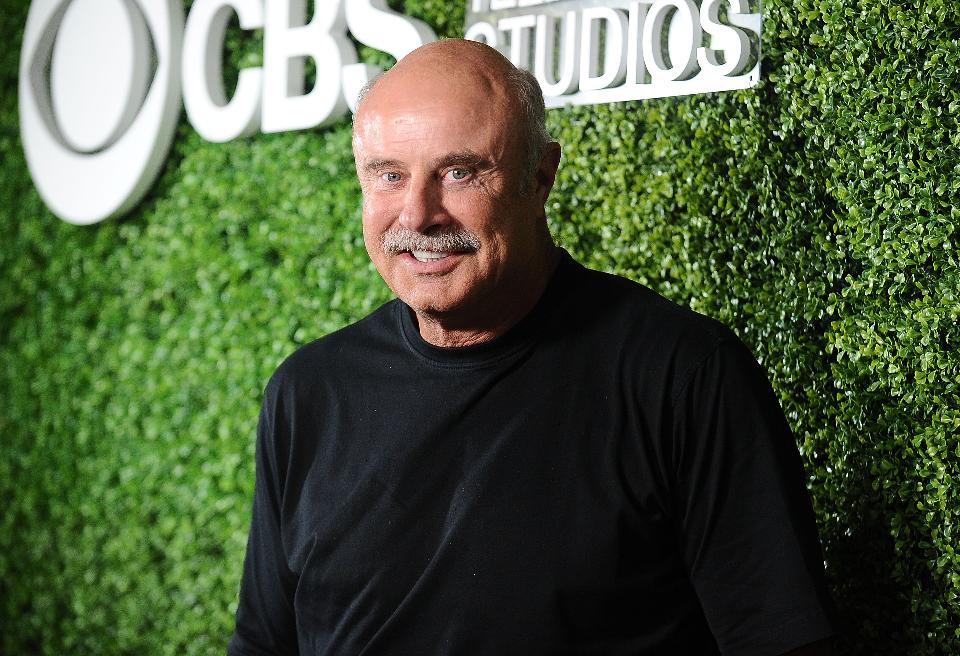 Dr Phil's other money-making ventures include the mobile application "Doctor on Demand" which enables its users to connect and talk with a U.S psychologist for a duration of time and for a specified fee. His endorsement deals with AstraZeneca and AARP are highly lucrative. Despite his failure with the weight loss products, Dr Phil continues to earn from the field but as an author. His 2015  book "The 20/20 Diet: Turn Your Weight Loss Vision Into Reality" sold over 50,000 copies in its first week making it a New York Time Best Seller.
Does Dr Phil Have A Wife or Is He Divorced?
Dr Phil has been married to his second wife Robin Jo Jameson since 1976. The couple share two children; Jay McGraw and Jordan McGraw. Phil at the age of 20 married his first wife, Debbie Higgins McCall only to annul the marriage 3 years later in 1973. The marriage produced no child.
As of 2017, Dr Phil is being represented by United Talent Agency (UTA), one of the top agencies in Hollywood. He was previously represented by William Morris Endeavor (WME).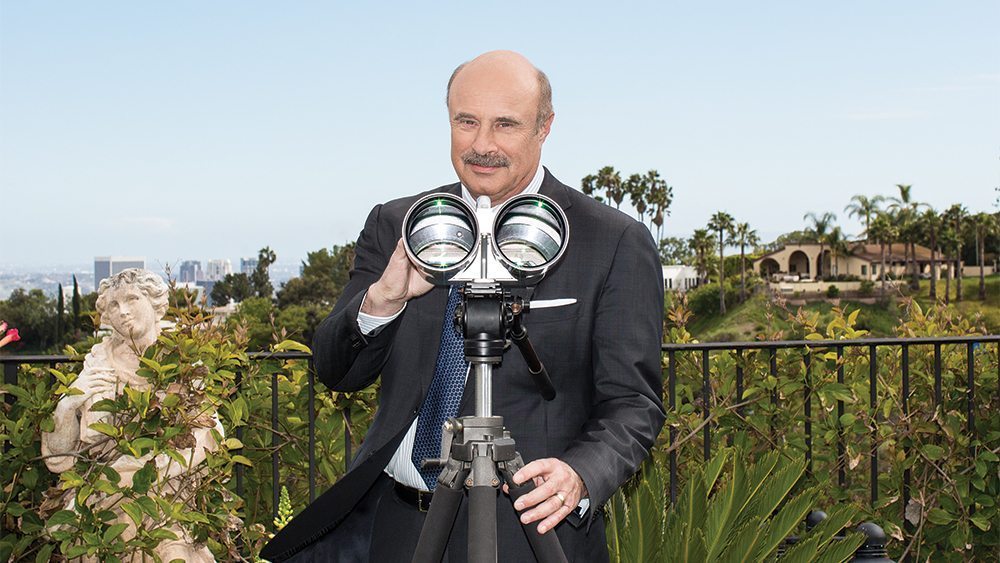 Family House
Dr Phil had his family home in Beverly Hills put up for sale. The 11,000 square foot mansion which they previously called home was put up for sale with $16.5 million smashed on it as price. On the flip side, they have equally bought another house – the Mediterranean Hilltop Estate, which sits on a 15,000 square foot property still in Beverly Hills – for $29.5 million.
The estate is larger than their previous home with everything in it – five bedroom suites, nine bathrooms, living room, swimming pools, etc. But questions abound as to why the McGraw's, which is a small family, by the way, needed such space. To Dr Phil, the answer isn't farfetched – the family is growing and they need to expand to accommodate everyone.