Net Worth:
$500 Million
Age/Date of Birth:

42 years old (September 4, 1981)
Height:

5feet 6½ inches (1.67m)
Ethnicity/Race:

African American / Louisiana Creole
Nationality:
American
Husband or Boyfriend:


Shawn Corey Carter (Aka Jay-Z) m. 2008 - present
Parents:
Father: Mathew Knowles
Mother: Celestine "Tina" Knowles
Beyonce's name rings a loud bell not just in the American entertainment industry, but also in the world at large. That's because it refers to a superstar among superstars. As a singer, songwriter, actress, dancer, record producer, and a businesswoman, the diva has been a Jack of all trades and yet a mistress of all. She set sail professionally from the time she was only 12. Then, in far less than three decades, she has achieved what most entertainment pros like her could not achieve in a lifetime. And this is far from an exaggeration.
For instance, in the entire history of the US Billboard 200 chart, she is so far the only music star to have had her first six solo albums debut at number one. Beyonce's Net Worth as of 2021 is $400 million, as if that is not great enough already, in 2010, she set a huge record when her third solo album amassed a whooping 6 Grammies. And there are more and more of such career feats, which have become so wide-ranging that people often find it difficult to tell her achievements apart. How did Beyonce's family background affect her supersonic career and earnings? Let's find out below.
Tidbits About Beyonce's Childhood & Family History
She was born as Beyoncé Giselle Knowles on September 4, 1981, in Houston, Texas. Her father Matthew Knowles worked as a sales manager for Xeros Holdings Corporation, while her mother Celestine Knowles (known as 'Tina' across the street) was a hairdresser who owned a salon in Houston. If making hair were to be considered a form of entertainment (which we think it is – obliquely), then, that was the closest Beyonce went to have a family background in entertainment.
Beyonce's father is African-American while her mother is of the Louisiana Creole ethnicity. Her mother's maiden name is 'Beyincé,' and we learned that her unique name was given as a tribute to her mother's family. Through her mother also, the superstar has an ancestral link to the Acadian leader and warlord Joseph Broussard (1702 – 1765), who led an armed resistance against British attempts to colonize the Acadians, and who, after the Acadians fell to the British colonists, led the first group of Acadians who settled in present-day southern Louisiana.
Although we have not been able to trace Beyonce's ancestry to any great entertainer of the yonder days, we think that she must have inherited some of Joseph Broussard's gene, which she has used to lead albeit in a different circumstance (that is, entertainment). And she is not the only one in her family who may have done this because her younger sister Solange has also taken to entertainment and has also achieved greatness on her part. She is a singer and a dancer, taking after her big sister. She too has an album that has hit number 1 on the Billboard.
Beyonce Had Great Support From Her Parents
Broussard's political and war leadership cannot explain Beyonce's great accomplishments in the entertainment industry completely. So, what other influences enabled her to start so early even when she never had any great entertainer in her ancestral lineage? Well, the explanation comes from her family background but in a different way. Her parents got her enrolled at St. Mary's Montessori School, Houston, where she was a part of the dance group. It was there that her singing talent was first discovered by her dance instructor, Darlette Johnson. Eventually, while still at St. Mary's, she won a school talent show at age 7, after defeating kids who were more than twice her age. Reports have it that this was when her interest in pursuing a career in music began to bud.
Having noticed this interest, Beyonce's parents played another important role that would be instrumental in lifting her to the great career success that she is known for today. They got her (and, later on, her sister Solange) enrolled in a music magnet school, Parker Elementary School, Houston. There, she was notable as a member of the school choir. And she also sang at her church's choir at St. John's United Methodist Church, Houston.
Beyonce's parents, seeming bent on bringing out the best musical talents in her, enrolled her at Kinder High School for the Performing and Visual Arts in Downtown Houston. You can only imagine how much of musical skills and knowledge she must have acquired at this point, which explains a lot of whom she has become and the role her family background may have played in it all. As you are going to see, the singer's father Matthew will one day become her professional manager even at the expense of the family finances.
How She Began Her Career And Journey to Fame
We told you earlier that, while the musical talents in Beyonce had been there all the while, it was after winning the school talent show at the age of seven that the interest in developing a career in music got inflamed. So, the year after that (that is 1989), she attended an audition for an all-girl entertainment group in the company of her childhood friend Kelly Rowland who has also gone ahead to achieve a big name in the entertainment industry.
During the audition, Beyonce and Kelly met with the singer La Tavia Robertson who was also in attendance. Providentially, the three of them were placed in one group alongside three other girls. The group named Girls Tyme did not make it through the audition, but it became a professional partnership that will thrive to a great deal.
Also at the audition venue was the R&B producer Ame Frager, whose attention was caught by the performances of Girls Tyme. Frager took the girls to his studio in California and assisted them to enroll for Star Search, which was the biggest talent show on national TV at the time. Again, the girls failed to win.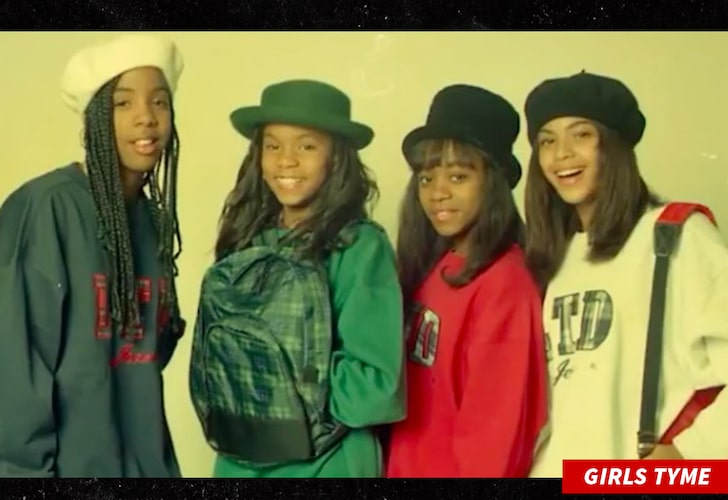 Beyonce's Dad Played A Huge Role in Girls Tyme's Success
Although they have failed many times, Beyonce's dad, Matthew, never stopped believing in them. Seeing the promising future that is ahead of the girls, Matthew decided to resign his job at Xeros to devote his time to managing Girls Tyme and eventually pushing them to stardom. But the decision wasn't an easy one. Their family finances dropped to an all-time low, and this put a strain on the family, leading to Beyonce's parents separating.
Consequently, Matthew Knowles directed and helped the little girls to keep auditioning for record labels. After a series of auditions, they eventually signed to Warner Music Group-owned Elektra Records. There, they began to rise professionally even when the road was tough. They later signed to Atlanta Records, but they got short-changed by the company. While this made things even more financially difficult for Beyonce's family, it did not deter the determination of Matthew Knowles nor that of the girls – after all, that wasn't their first time to fail.
They later signed to Grassroots Entertainment (owned by the famous blues guitarist, composer, and producer Dwayne Wiggins). However, things began to get brighter for Girls Tyme when, through the assistance of Wiggins, the group signed an agreement with Sony Music. Then, the big one came when they signed a contract paper with Columbia Records.
Their Continuous Success As Destiny's Child
After the first flicker of the sign of success following the agreement Girls Tyme signed with Sony Music, the group began to consider a change of name. And they did, which was how the girl-group came to be known as Destiny's Child. How did the name come about? La Tavia explained that they got the name "out of the bible." But, as it turns out, it may not be what you think. La Tavia explains that one day, as the ambitious little girls were at Knowles home concerning their career future, Beyonce's mom took the Bible and read some passages from the Book of Isaiah.
As she opened the Bible, a picture of the little girl-group fell out of the Bible. At the back of the picture was the word 'destiny' written. Since they were looking for a name then, they decided it was God sending them 'Destiny' as a name. But, since there were already many people using the name, they thought of what to add to it to look different. That's how someone suggested that they add 'Child' to connote a rebirth of destiny.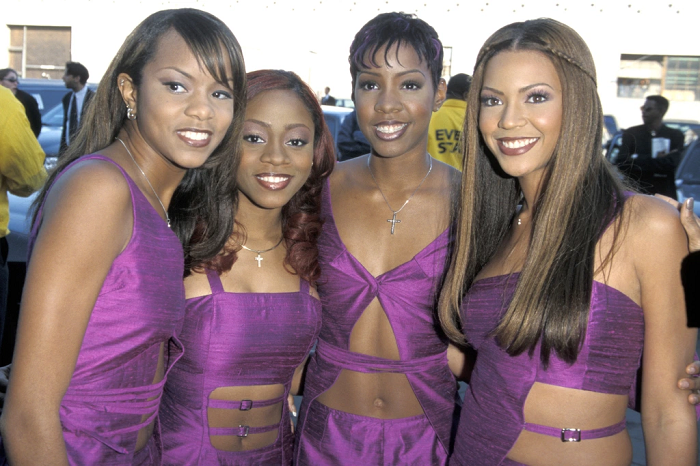 How Beyonce's Career Has Fared As A Solo Artist
Beyonce caught the attention of many people in the 1990's as the lead singer of Destiny's Child. The group sold over 60 million records worldwide to become one of the best-selling girl groups of all time. Years later, in 2003, Beyoncé decided to go solo by releasing her debut solo album "Dangerously in love." The album earned 5 Grammy awards and featured two singles that topped the Billboard 100. The singer's success soared with the release of her second album B'Day in 2006. The album produced chart-topping and award-winning hits like "Déjà Vu," "Irreplaceable," and "Beautiful Liar."
As of this writing, Beyonce has released 6 studio albums, which have sold over 100 million records worldwide. She has received a whopping 20 Grammy Awards for her contributions to the music industry. Her 6th studio album Lemonade was accompanied by a short film of the same name, which was released on HBO. The album, which was released exclusively on music streaming service, Tidal, debuted atop the Billboard 200. She became the first artist ever to have her first six studio albums top the Billboard charts, breaking DMX's record of 5.
Her Exploits As An Actress And Businesswoman
While releasing music albums, Beyoncé also launched into Hollywood. She landed lead roles in successful movies like The Fighting Temptations (2003), The Pink Panther (2006), Dreamgirls (2006), Obsessed (2009), and Epic (2013). Apart from the show business, Beyoncé also mints from numerous business ventures, as well as lucrative endorsement deals with top brands.
She has had deals with Pepsi, Tommy Hilfiger, Emporio Armani, L'Oréal, Nintendo DS, and many others. Beyoncé's signature fragrance line "Heat" is the best-selling celebrity fragrance ever with sales of over $400 million. Together with her mom Tina, Beyoncé launched a women's fashion line called House of Deréon in 2005. She is also in a 50-50 venture with TopShop to produce an activewear line of clothing. Additionally, Beyoncé is the co-owner of music streaming service, Tidal, which was founded by her husband  Jay Z. Other celebrity co-owners include Kanye West, Madonna, Rihanna, and Nicki Minaj.
A Breakdown of Her Earnings and Current Net Worth
As of the first half of 2021, Beyonce is officially worth $400 million, according to Forbes, which also reported that her husband Jay Z was worth a double of that amount. Beyoncé's net worth has been a hot topic, starting from 2008 when Forbes began to cover her earnings. She was the highest-earning celebrity in 2008 with $80 million from all her endeavors.
Here's a look at Beyoncé's recent earnings per year, according to Forbes List.
| | | |
| --- | --- | --- |
| Year | Earnings | Comments |
| 2009 | $87 million | |
| 2010 | $35 million | |
| 2011 | $36 million | |
| 2012 | $40 million | The same year, she and husband Jay Z emerged the highest-earning celebrity couple in the world with $78 million. |
| 2013 | Her personal earning was not reported because she was nursing her first baby. | The combined net worth of $95 million was reported for Beyonce and her husband Jay-Z |
| 2014 | $115 million | This is the highest paycheck she has received in her career. It also made her the highest-paid celebrity of 2014. |
| 2015 | $54.5 million | |
| 2016 | $54 million | Again, the power couple was named the highest-paid celebrity couple in the world with combined earnings of $107.5 million. |
| 2017 | $105 million | Beyonce was the highest-earning woman in music for the year. |
| | | |
| --- | --- | --- |
| 2018 | $60 million | She dropped to the third place on the earning list of women in music. |
| 2019 | $81 million | She rose to the second position in earning among the world's women in music behind Taylor Swift. |
See Also: Beyonce's Bespoke $312,000 Diamond Heels
Amazing Facts About Beyonce's Husband & Family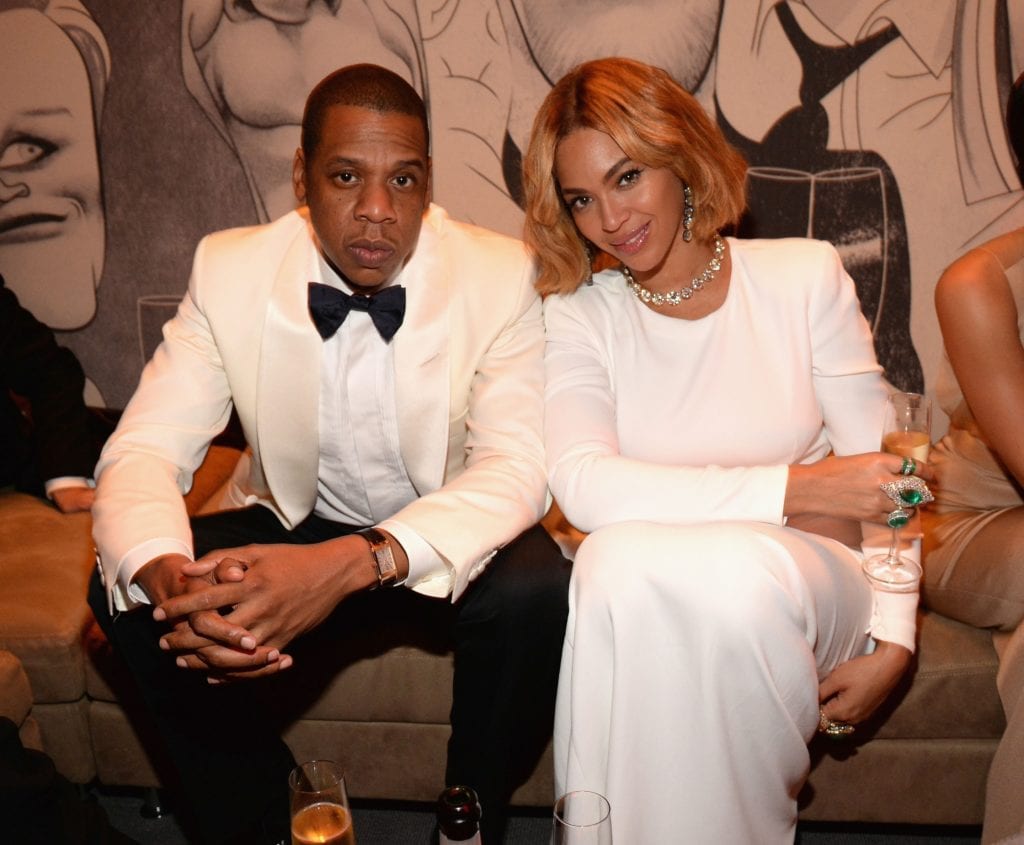 Beyonce married American rapper Shawn Corey Carter (popularly known as Jay Z) in 2008. Four years later, in 2012, the union resulted in the birth of their first child (a daughter) named Blue Ivy, who has also taken to singing. As of early 2020 – at 8 years of age – she already had two songs to her credit: Brown Skin Girl and Lift Every Voice and Sing.
Then, in 2017, the couple welcomed a gorgeous set of twins named Rumi (a girl) and Sir (a boy). When Beyoncé announced that she and Jay Z were expecting twins, the result set an Instagram record.
7 hours later, the announcement became the most-liked Instagram photo of all time, besting Selena Gomez. According to the twins' birth certificates, which were obtained by TMZ, Beyonce gave birth to Rumi and Sir at 5.13 am local time on June 13, 2017. Her daughter Rumi was born first and little Sir followed on later at the Ronald Reagan UCLA Medical Center in Los Angeles.
Profile Summary
First Name:
Beyoncé
Last Name:
Knowels
Also Known As:


Queen B, Queen Bey, Bee, Third Ward Trill, Sasha Fierce
Sex/Gender:

Female
Profession:

Singer, Songwriter, Record producer, Dancer, and Actress.
Famous For:
Being among the world's best-selling music artists, with more than100 million records sold worldwide. She is also the most nominated woman in the history of Grammy Award, with a total of 24 wins, Beyonce is also the most awarded artist at the MTV Video Music Awards, with 24 wins. The singer became the highest-paid black musician in history in 2014. She is also popular for a number of her songs and albums, such as Dangerously in Love (2003), B'Day (2006), I Am… Sasha Fierce (2008), 4 (2011).

Colleges/Universities Attended:

St. Mary's Montessori School and Parker Elementary School both in Houston, High School for the Performing and Visual Arts, and Alief Elsik High School.
Educational Qualifications:

Not Available
Religion:

Christianity
Birthday & Zodiac

Age/Date of Birth:

42 years old (September 4, 1981)
Zodiac Sign:
Virgo
Birth Place:

Houston, Texas
Nationality:
American
Ethnicity/Race:

African American/Louisiana Creole
Country of Residence:

The United States of America
Physical Attributes

Height:

In Feet, Inches: 5' 6½''
In Meters: 1.67m
Weight:

In Kilograms: 65 kg
In Pounds: 143 lbs
Eye Colour:

Dark Brown
Hair Color:

Black (Natural) but dyes her hair blonde, dark brown and other colors.
Other Body Measurements:

Bust: 35 inches, Waist: 26 inches, Hips: 39 inches
Relationships

Marital Status:

Married
Spouse/Partner:

Shawn Corey Carter (Aka Jay-Z) m. 2008 - present
Family and Relatives

Father:

Mathew Knowles
Mother:
Celestine "Tina" Knowles
Children:

Blue Ivy Carter (b. January 7, 2012), twins Rumi Carter and Sir Carter (Born June 13, 2017)
Siblings:
Solange Knowles (Sister), Bianca Lawson (Sister), Nixon Knowles (Brother)
Other Relatives:

Daniel Julez Smith Jr (Nephew)
Net Worth
Estimated Net Worth:

$500 Million
Salary:
$81 million
Source of Wealth:

Music Production, Acting, Endorsement Deals, Various Businesses and Investments Including an Entertainment Company, Fashion lines, and streaming services.
Other Things You Want To Know About Beyonce