As the year draws to a close, many of us are doubling up our work effort, in order to achieve the year's goals but there are these special group of people in our society whose year earnings would make our eyes pop. They are the ones who put smiles and laughter on our faces each time we turn on our TV sets/radio dial after a return from a hard day's work. We call them celebrities or entertainers, they range from musicians to athletes to actors and even magicians. Forbes released a list of 100 highest paid celebrities with earnings evaluated from the past 12 months and we bring you the top 30 which is dominated by musicians. Here is how much these 30 celebrities got paid for entertaining you.
30. Kevin Durant (26)
Earnings: $54 million
Source: Basketball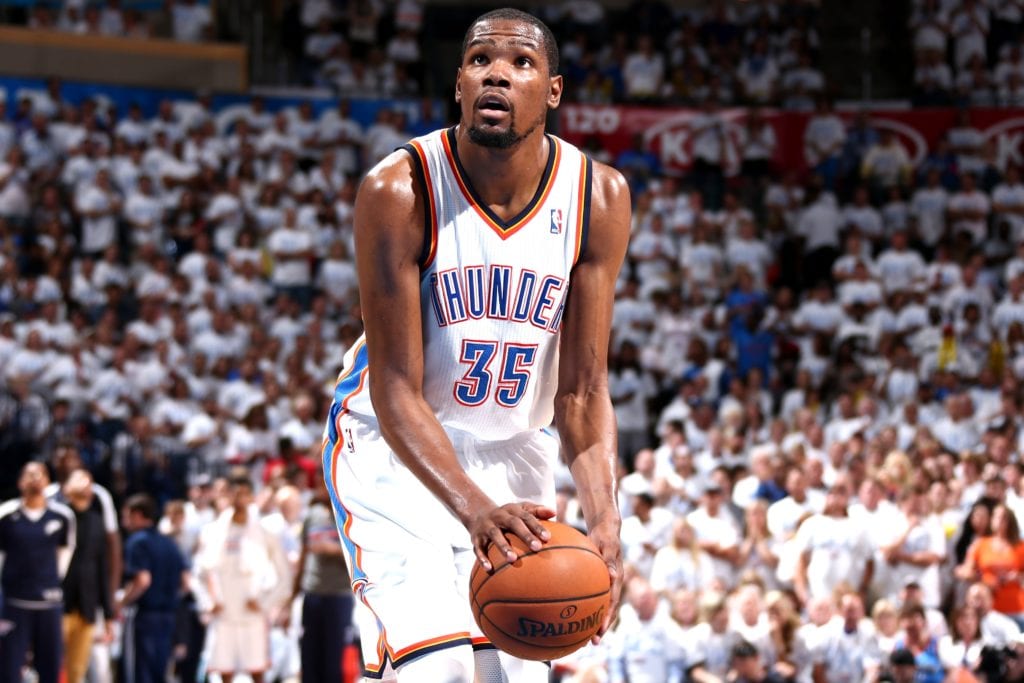 The Oklahoma City small forward in 2010 extended his stay at the club with a five-year $86 million contract. The 2014 NBA MVP has sponsorship deals with about twelve companies, including Nike, BBVA, Panini, Sprint and others, but the most lucrative of all and also the richest of any effective athlete is his 10-year endorsement deal with Nike worth $300 million.
29. Beyoncé Knowles (34)
Earnings: $54.5 million
Source: Music
Last year the pop diva topped this list with earnings that amounted to $115 million. Thanks to her On The Run Summer tour with husband Jay Z which grossed $100 million for 10 North American shows, Queen Bee managed to make it to this years list.
See Also: Beyoncé's Bespoke 312k Diamond Heels
28. Jay Z (45)
Earnings: $56 million
Source: Music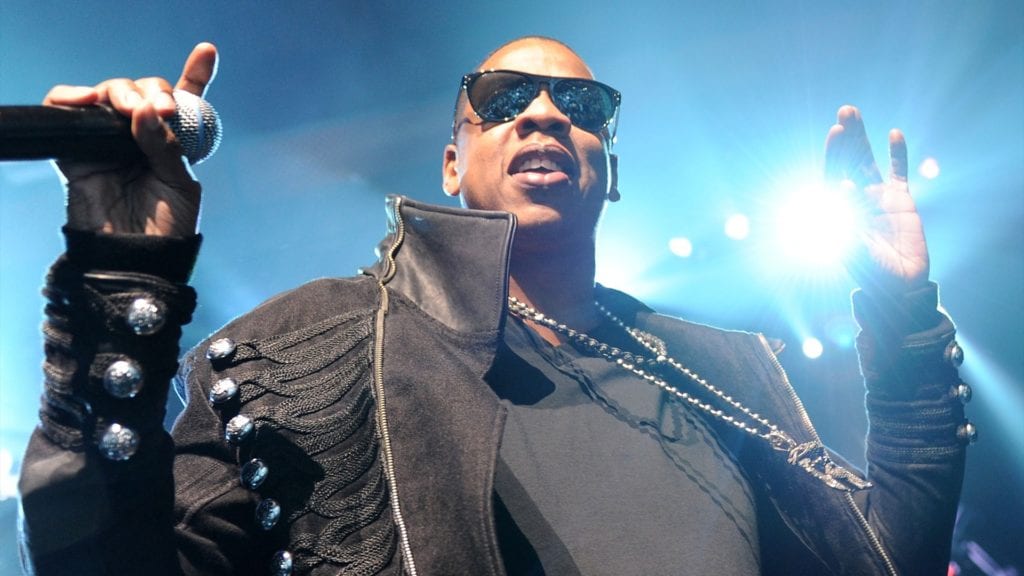 The success of last summer's tour with wife helped improve the rappers various lucrative business ventures. The rapper and business mogul's assets include Roc Nation, an American entertainment company, Armand de Brignac which he acquired in 2014 and Tidal, a music streaming service. According to Forbes, Jay Z is currently worth $550 million.
27. Ed Sheeran (24)
Earnings: $57 million
Source: Music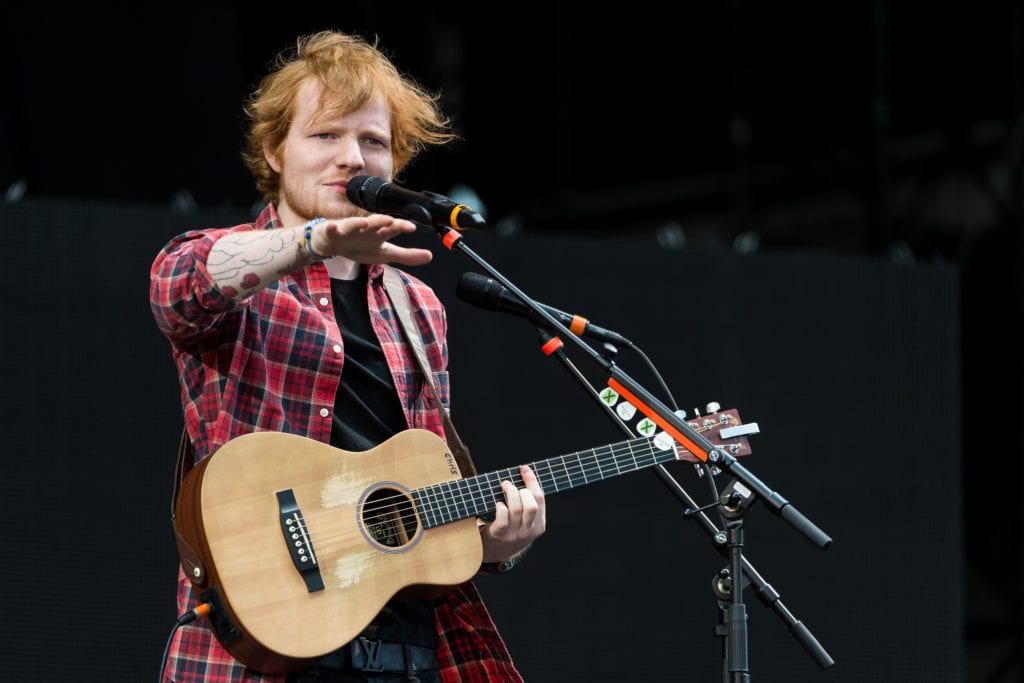 The British singer and songwriter came to fame shortly after his No. 5 Collaborations Project attracted the interest of both Elton John and Jamie Fox. The burgeoning star already has three Grammy nominations to his name. In the 2015 57th Annual Grammy Awards, his 2014 album "x" pronounced as multiply was nominated for Album of the year. The album also peaked at No. 1 in the UK and US charts.
26. Rolling Stones
Earnings: $57.5 million
Source: Music
After 53 years and counting, the rock band isn't only still together but also making waves and raking in the bucks. Their latest earnings come from the 22 shows they played during their latest tour. Regardless of the little number of shows they played during periods which earnings were evaluated, the band's prominence and the ample show venues helped them remain afloat.
25. Lady Gaga (29)
Earnings: $59 million
Source: Music
Gaga rose to fame in 2008 with her The Fame album, and the pop-diva has since been soaring via her unique vocal abilities, her extreme and controversial performances and fashion sense which doesn't fail to gain her media popularity. During the periods when evaluations were made for this list, Gaga earned from the 66 shows she played in, her own Fame fragrance and endorsement deals with Versace and MAC.
See Also: Kim Kadashian's Net Worth
24. Fleetwood Mac
Earnings: $59.5 million
The almost half-century old British-American rock band are still well-involved in the money-making business. Their earnings were calculated from 86 concerts included in their ongoing tour "On with the Show" which will wind up in November 2015. The concerts according to Forbes ranked the highest average secondary ticket price at over $300.
23. Ryan Seacrest (40)
Earnings: $60 million
Source: TV & Radio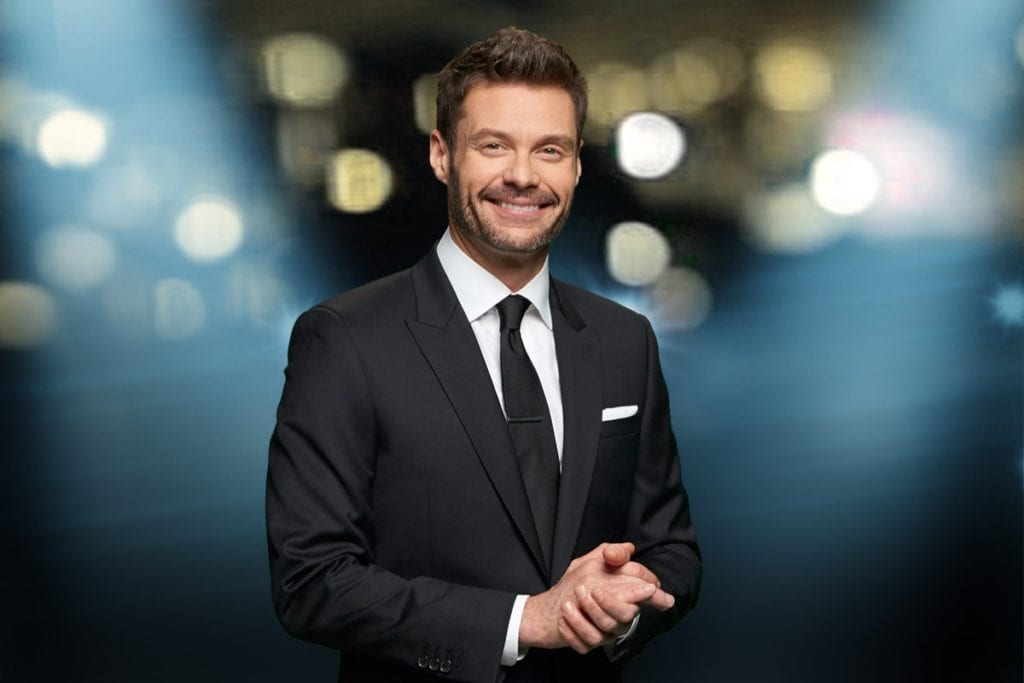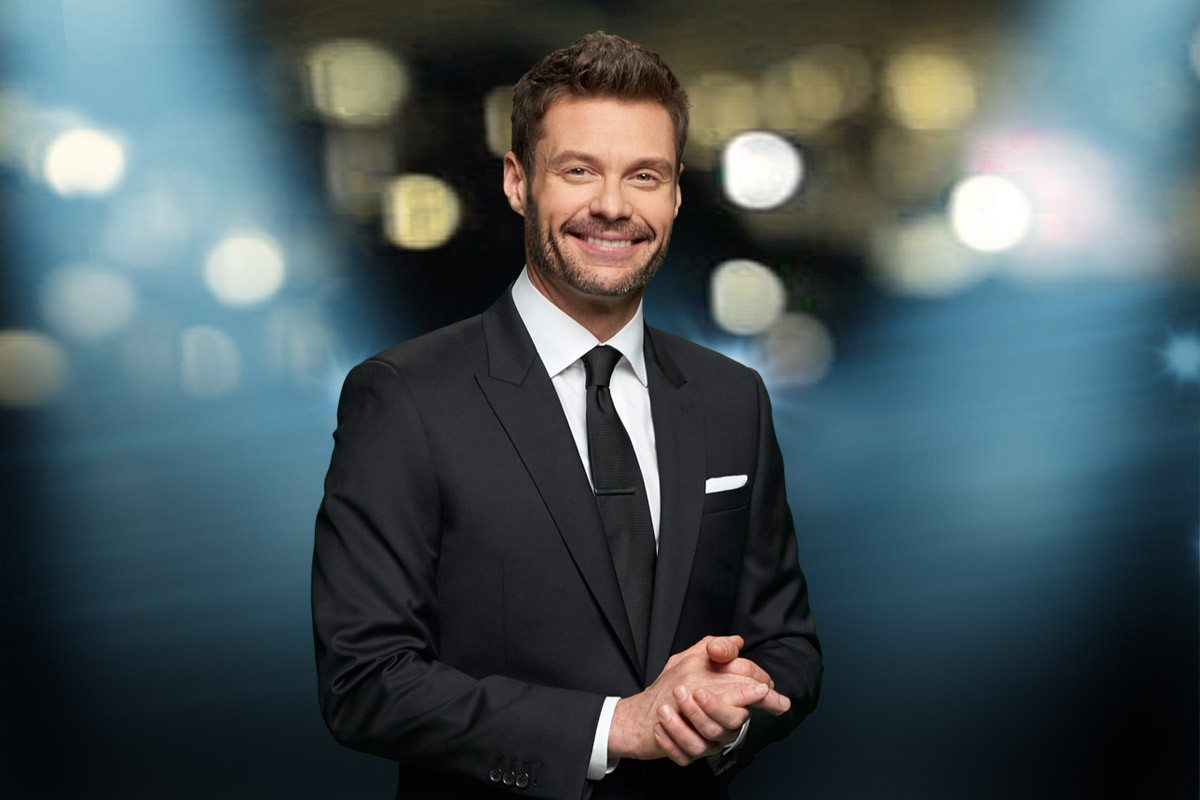 Ryan Seacrest has been earning as host of popular singing talent competition American Idol since its debut season in 2002 but as the show gets canceled by FOX, Ryan would suffer a $15 million hole in his pocket. On the bright side, he will continue to host his morning radio show on KIIS FM which features interesting interviews of famous celebs, jokes and rather kinky call-ins from fans and listeners.
22. Gordon Ramsay (48)
Earnings: $60 million
Source: Food, TV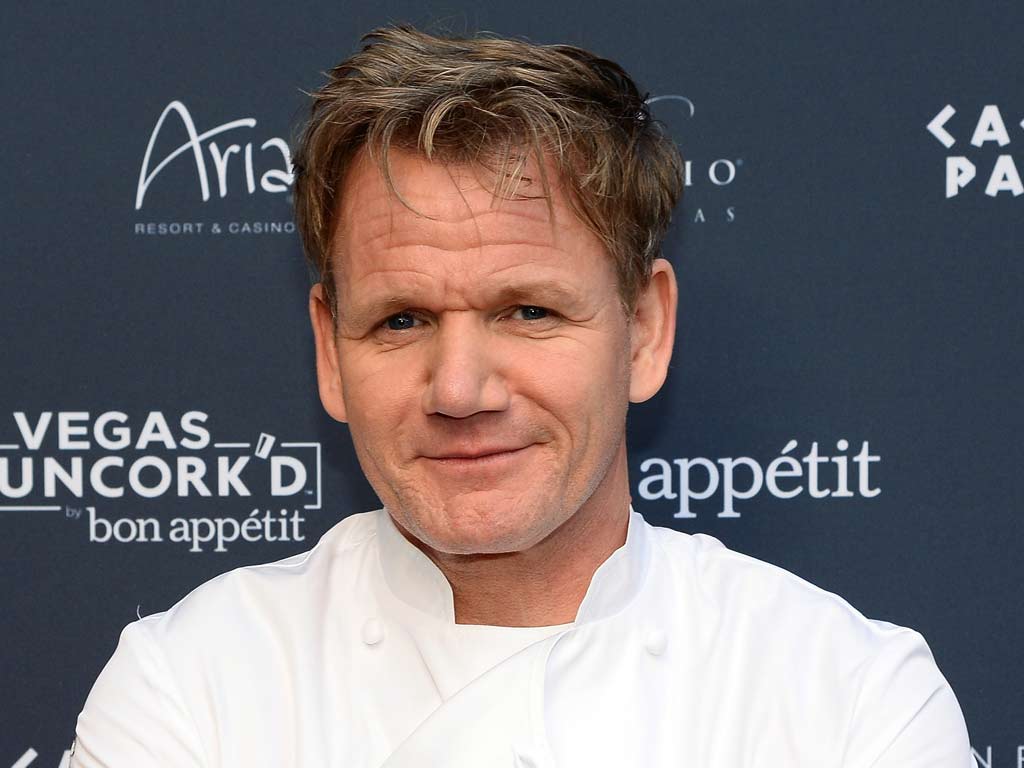 The celebrity chef owns a growing number of about 30 restaurants which collectively holds 14 Michelin stars. In addition to earning from his restaurants, Gordon receives fat pay checks as a TV presenter in food shows such as UK's "Ramsay's Kitchen Nightmares", US FOX's "MasterChef" "MasterChef Junior" and "Hell's Kitchen". Gordon is currently the highest earning celebrity chef in the world.
21. Sean Combs (45)
Earnings: $60 million
Source: Music
P. Diddy has lately been off the mic but the rapper's money comes mainly from his diversified business investments. His 50% stakes in Ciroc Vodka, the world's largest liquor producer is so lucrative that it makes up the majority of his wealth, others include stakes in Revolt TV network, DeLeon tequila, Aquahydrate an alkaline water brand, and his own clothing line Sean John. He is currently worth $735 million, according to Forbes.
20. David Copperfield
Earnings: $63 million
Source: Magician
David Copperfield is the most popular illusionist of our time, he holds the record of a solo entertainer to sell the highest number of tickets in the world, beating the late MJ's numbers. His 40 year magician career has earned him 21 Emmys, 11 Guinness World Records and a star on the Hollywood Walk of Fame. He earns money from hosting a residency show where he performs at MGM Grand, Las Vegas.
19. Justin Timberlake (34)
Earnings: $63.5 million
Source: Music
JT who has been shuffling between his music career and acting career got this year's earnings from the former; performing in 59 tour dates. His endorsements with Sony, and Bud Light, as well as his own Sauza tequila, boosted his earnings.
18. LeBron James (30)
Earnings: $65 million
Source: Basketball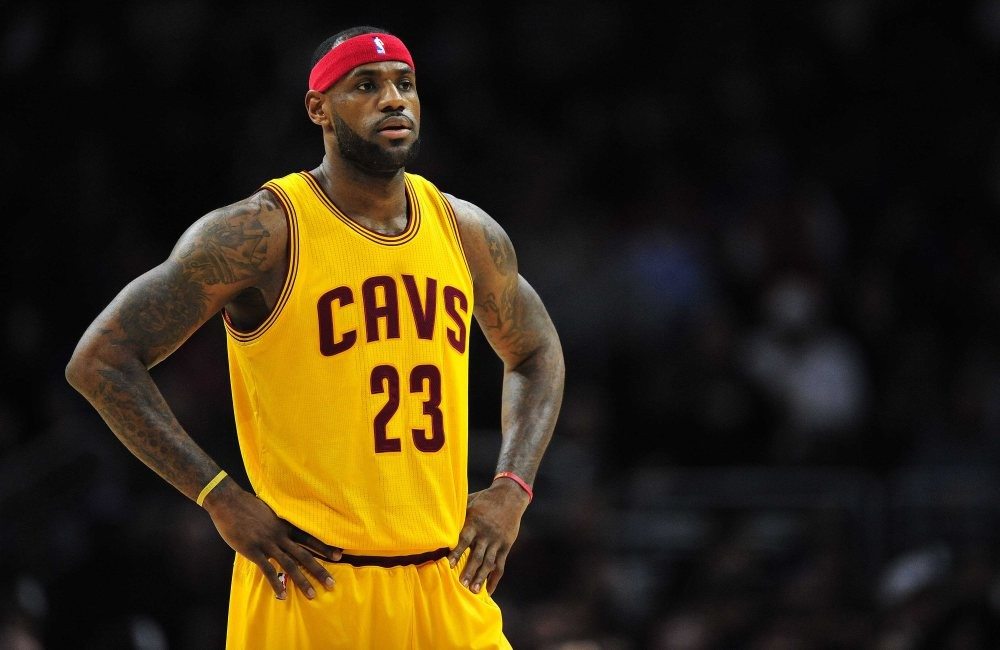 The small forward is currently on a two-year $42.1 million contract with the Cleveland Cavaliers, but his salary is sure to rise come 2016 when he becomes a free agent. In addition to his salary, the four-time NBA MVP made a total of $44 million within the past twelve months from endorsement deals with Nike, Samsung, Sony, McDonald's, Kia Motors, etcetera. Click Here To See How He Spends His Millions.
17. Calvin Harris (31)
Earnings: $66 million
Source: Music
Calvin Harris is arguably an extraordinary artist with versatility ranging from record producing to songwriting, singing and DJing. He has been sitting on top of Forbes list of world's highest paid DJ's for three consecutive years now and counting. The DJ's paycheck from clubs and festivals is supported by his lucrative endorsement deal with Giorgio Armani. His latest album "Motions" features rapper Big Sean and vocalist Gwen Stefani.
16. Roger Federer (34)
Earnings: $67 million
Source: Tennis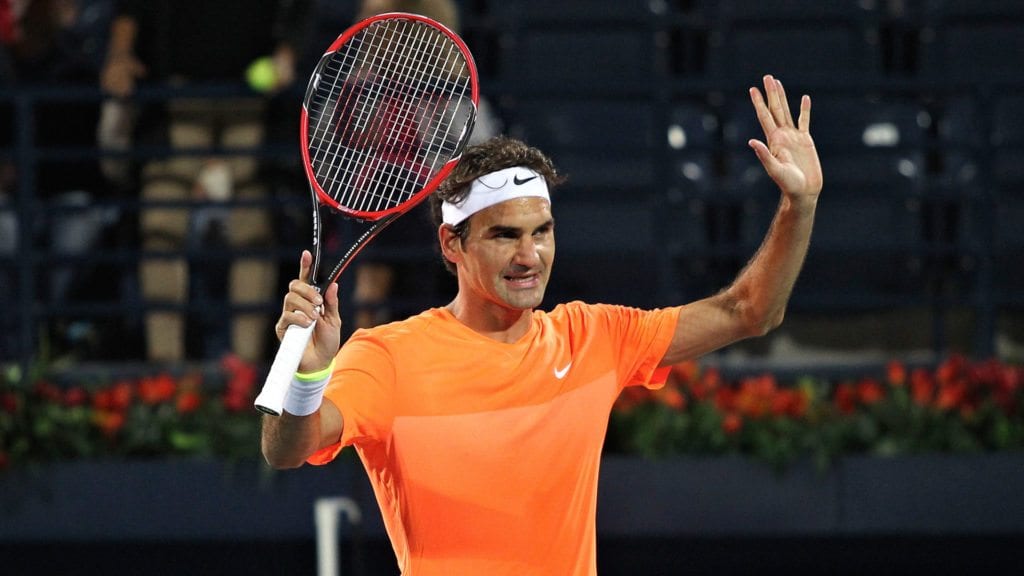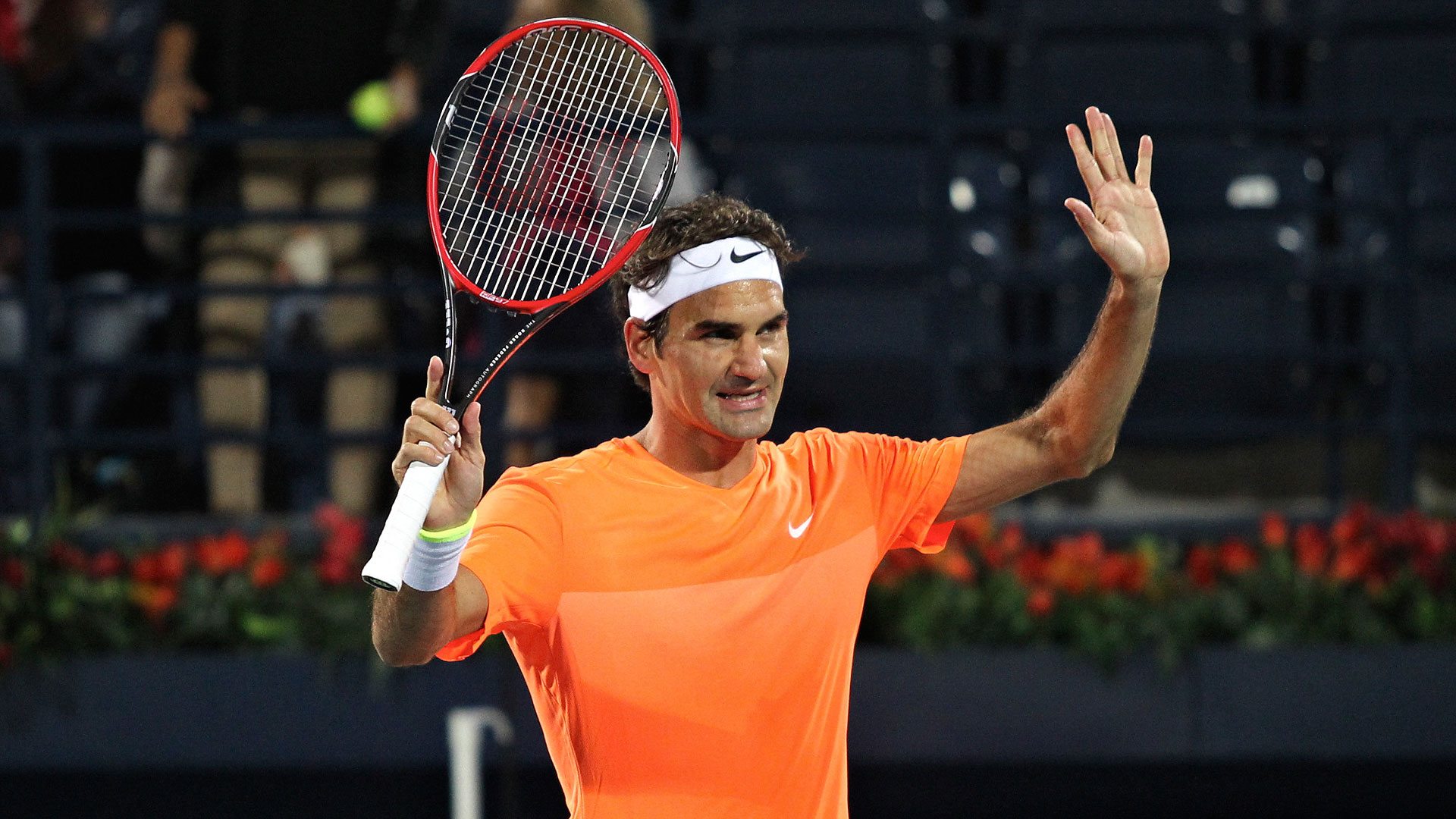 The Swiss man is currently the world's number two in the tennis world. His 17 year-long career has seen him win a whopping $90 million prize money, that is the highest any player has ever won in history. About $50 million of his earnings calculated during the scoring period came from longstanding endorsement deals with heavyweight companies including Mercedes-Benz, Rolex, Sunrise- Swiss no. 1 private telecom provider, Nike, among others.
15. Dr Phil McGraw (65)
Earnings: $70 million
Source: TV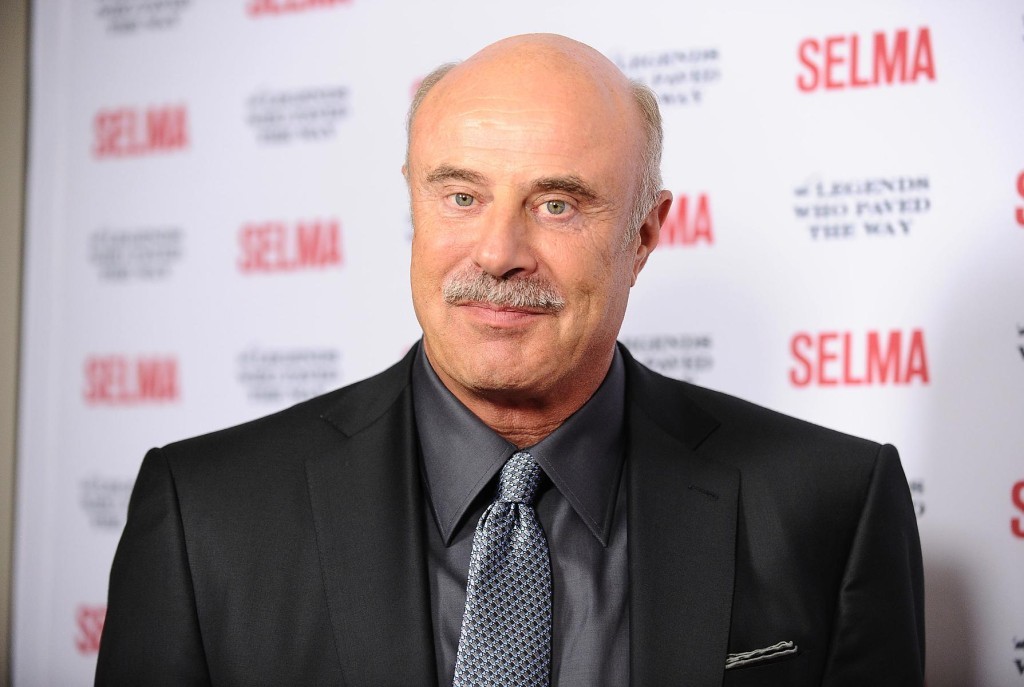 Gaining prominence after appearing on Oprah's show, Dr Phil makes money via his eponymous CBS talk show and a mobile app "Doctor on Demand" which enables its users to connect and talk with a U.S psychologist for a duration of time and for a specified fee. He also earned substantially from his 2015 book "The 20/20 Diet: Turn Your Weight Loss Vision Into Reality" which sold more than 50,000 copies in the first week, making it one of NYT bestsellers.
14. The Eagles
Earnings: $73.5 million
Source: Music
Despite releasing their last album in 2007, their songs continue to remain evergreen, well at least their loyal fans think so. The rock band makes six-zero earnings from tours and selling DVD's to fans that can't seem to get enough. According to one of the band members "Don Henley" their ongoing tour "History of the Eagles" could be their last.
13. Lionel Messi
Earnings: $74 million
Source: Football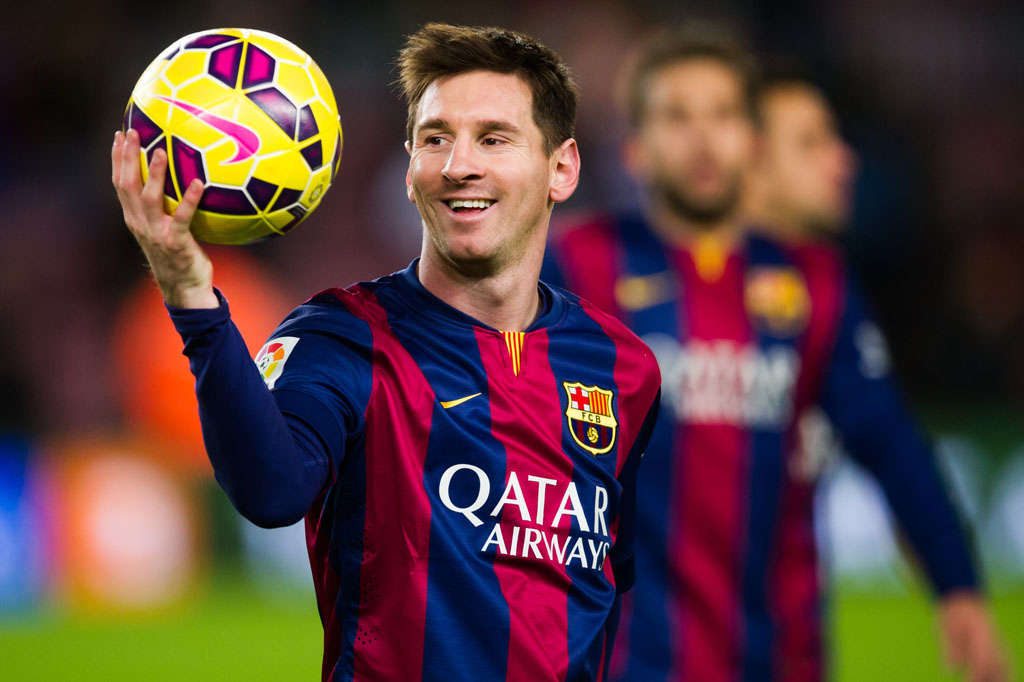 Considered by many as the world's best player of all time, Messi has won the FIFA Ballon d'Or award a record of 4 consecutive times, he is currently the player with the highest La Liga goals, most hat trick goals, and most goals in a calendar year. He has won 14 major league titles with his current team. All these and more is why the club increased his salary by $9 million seeing him earn a whopping $50 million per season. The striker's major endorsements are with Adidas and Samsung.
See Also: Top 10 Richest Footballers In 2015
12. Ellen DeGeneres (50)
Earnings $75 million
Source: TV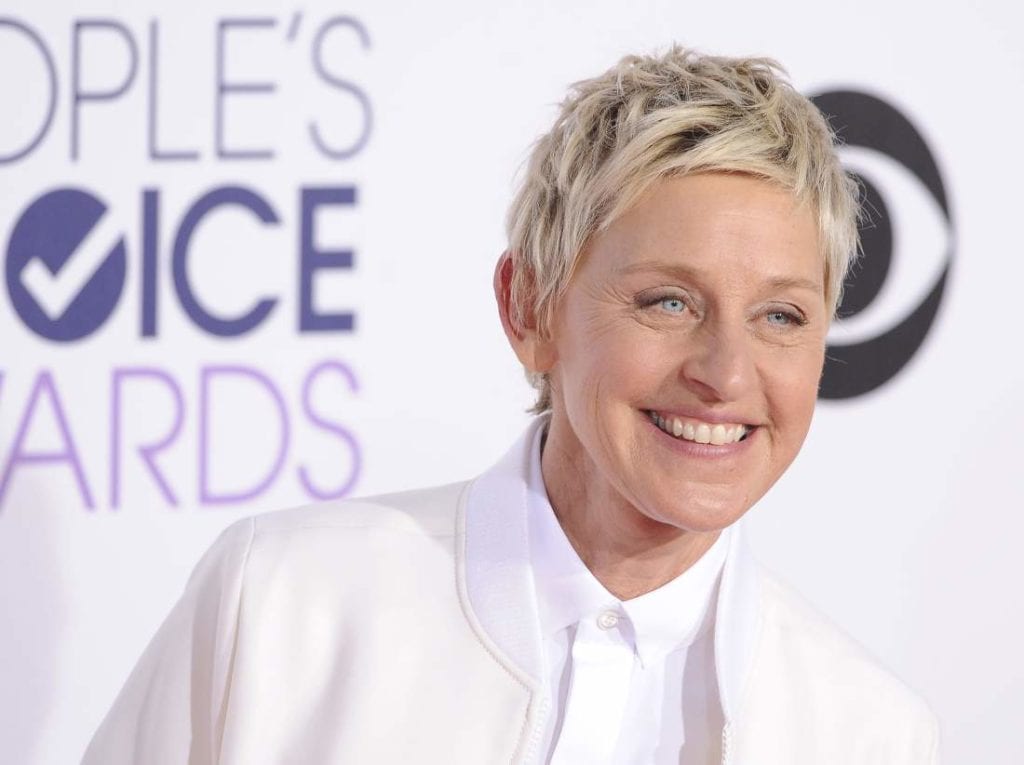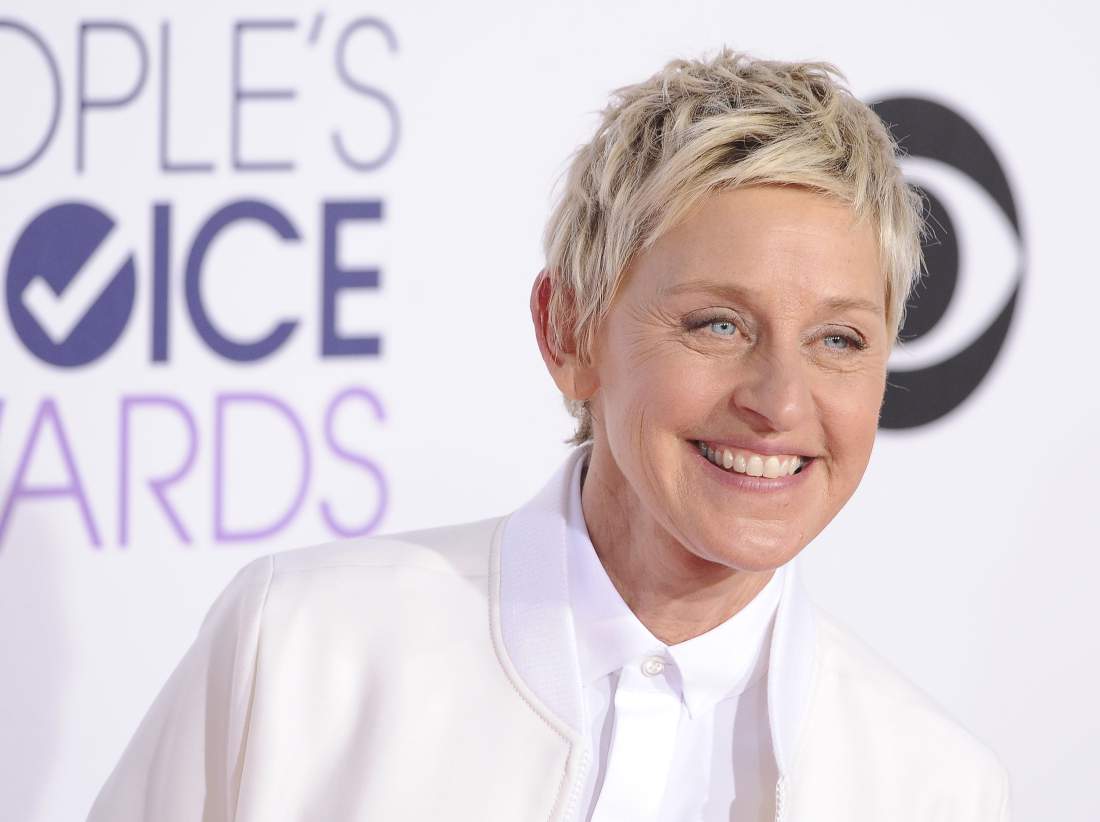 The TV mogul has money coming in from different sources; as a producer, she owns "very good productions", as a web developer, she owns "ellentube" a website which enables its users to stream videos of her eponymous TV show, as an app developer, her "Heads Up" game was the best-selling paid iPhone app in 2014. She also makes money via her Ellen brand clothing line and as an author. Ellen is the highest-paid TV celeb.
11. Rush Limbaugh (64)
Earnings: $79 million
Source: Radio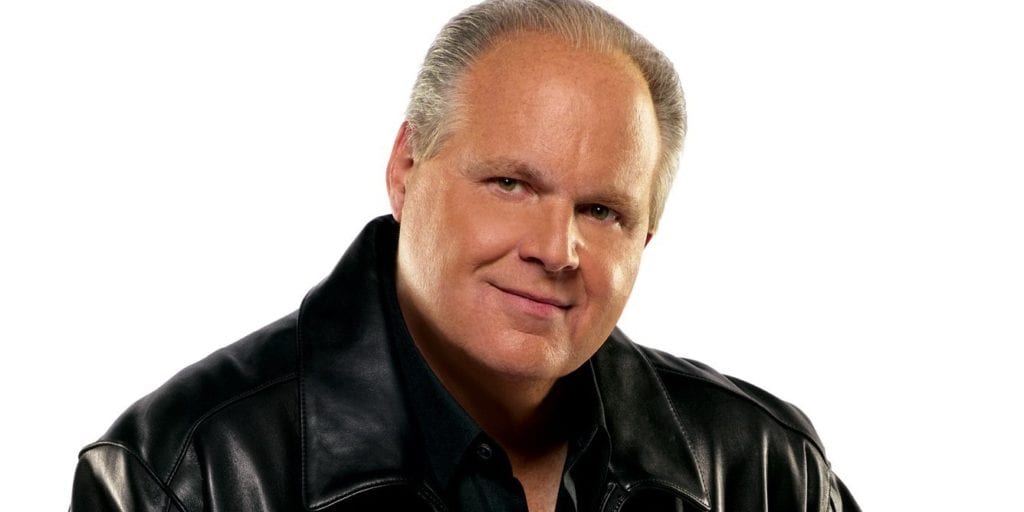 Limbaugh is well-known for his patriotic character. His radio talk show which centers on politics is a favorite of many Americans and is broadcast via over 600 affiliates across America to an audience of 20 million. He is currently on a $400 million contract with the U.S media which will expire in 2016. In addition to his talk show, he also makes money as an author.
10. Cristiano Ronaldo (30)
Earnings: $79.5 million
Source: Football
Ronaldo is the current holder of the FIFA Ballon d'Or for world's best player and has won the title thrice. The Real Madrid striker is on a contract with his current club that will pay him over $50 million salary till 2018. He makes extra income from his CR7 clothing line and endorsement deals with Nike. With 137 million social media followers, C. Ronaldo is the world's most popular sportsman.
9. Taylor Swift (25)
Earnings: $80 million
Source: Music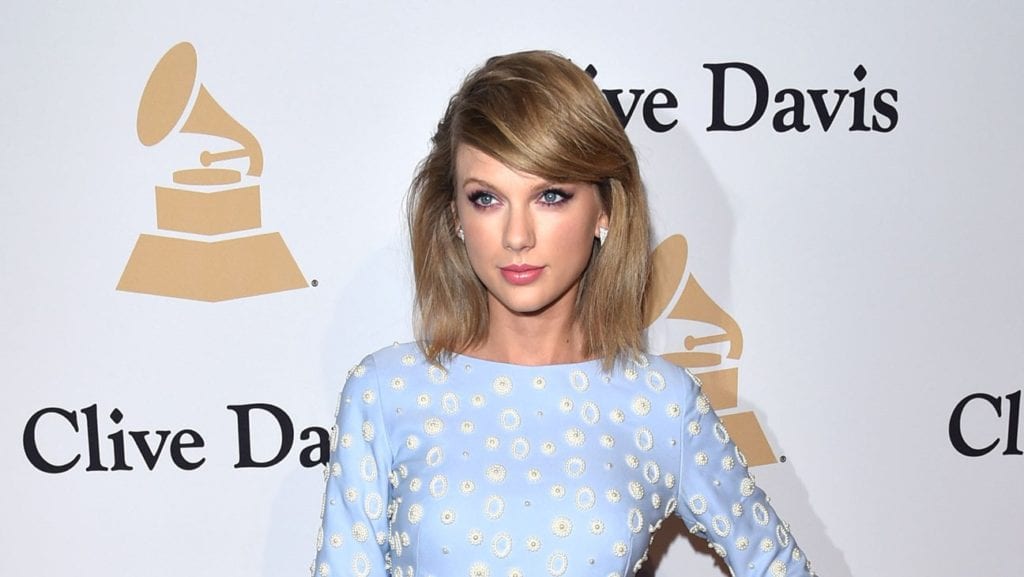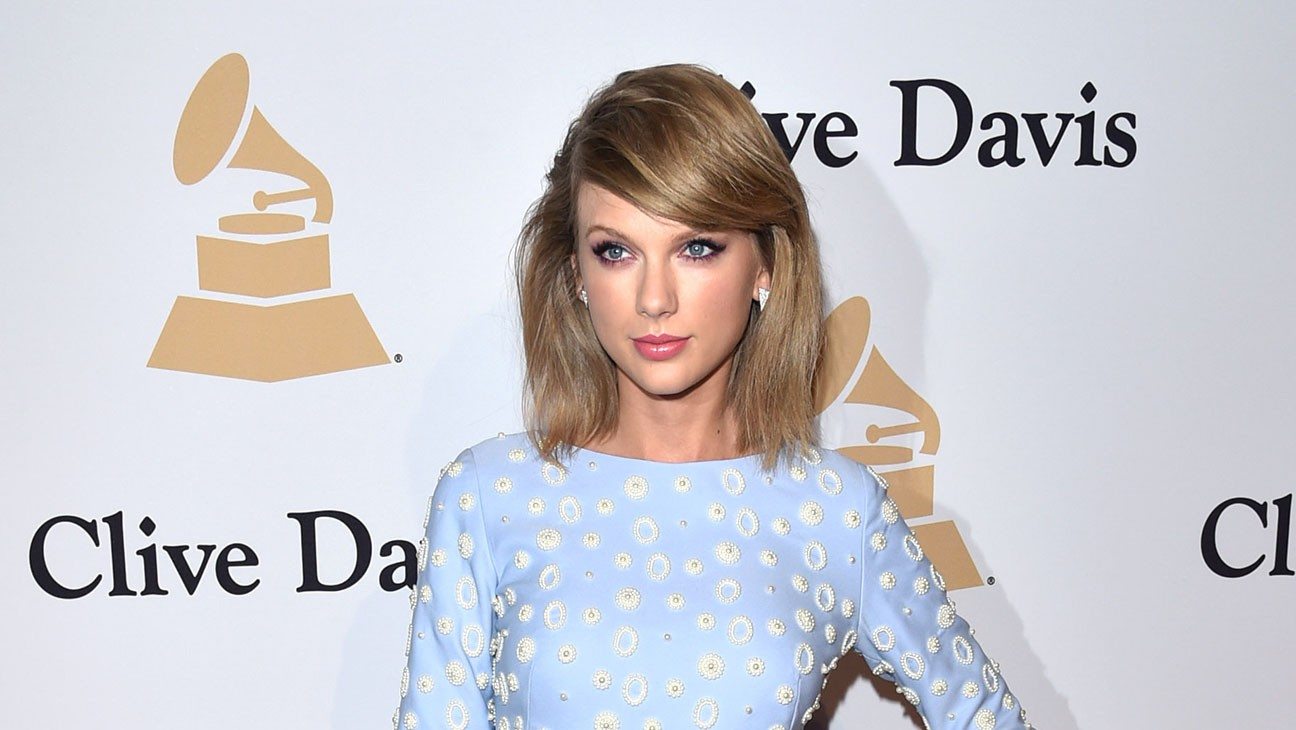 The country musician turned pop star made her earnings in the past 12 months from the sales of her latest "1989" album. The album has so far sold about 4 million copies. Early this year, Swift began dating DJ Calvin Harris, who occupies no. 17 on this list. Forbes has described the couple as the highest-paid celeb couple ever with joint earnings of more than $146 million.
8. Robert Downey Jr. (50)
Earnings: $80 million
Source: Movies
Robert owes his fat paycheck to his role in "Avengers: Age of Ultron" and upfront payment for a role in the upcoming "Captain America: Civil War". The former grossed $1.4 billion at the box office helping him secure the title of the highest-paid actor of the year for the third consecutive time.
See also: 20 Highest-Paid Actors in 2015
7. James Patterson (68)
Earnings: $89 million
Source: Writing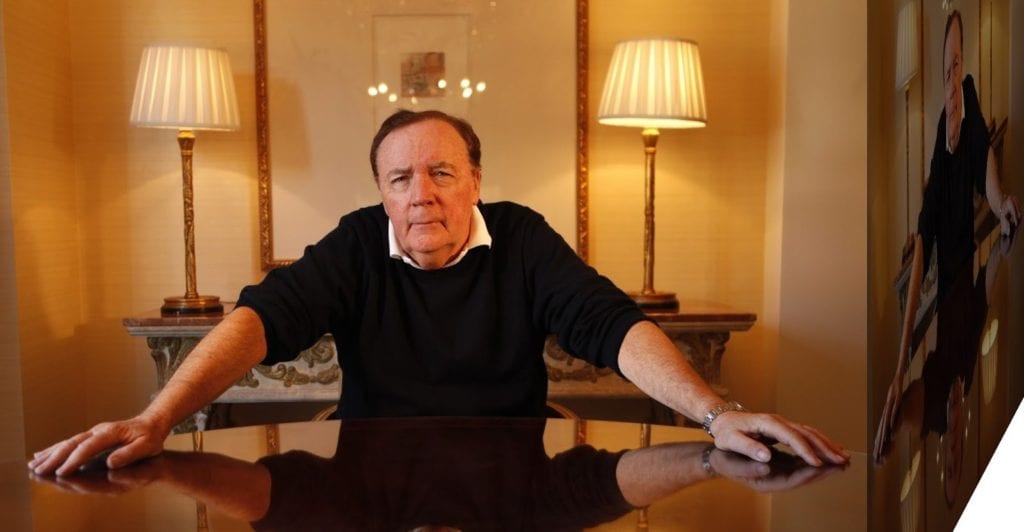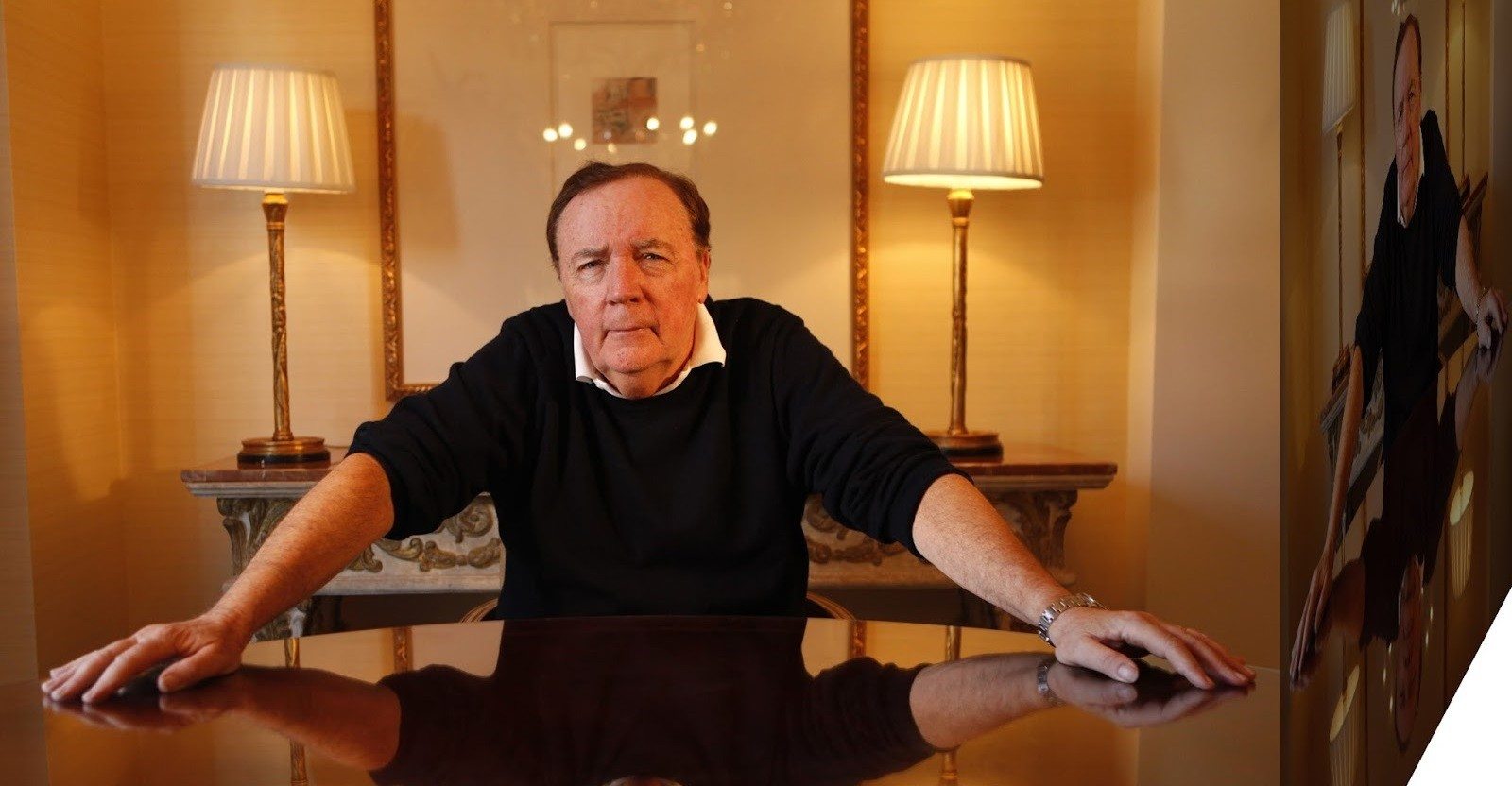 Sitting at number 7 is the most successful and highest-paid author in the world. The prolific writer debuted in 1976 and has since written 150 books and sold over 300 million copies. In the past year, Patterson has released 16 books. Popular among his many adapted novels are "Alex Cross" and "Maximum Ride". CBS recently signed with the writer to adopt two of his books "The Thomas Berryman Number" and "Zoo" into TV Shows.
6. Garth Brooks (53)
Earnings: $90 million
Source: Music
The legendary country musician and songwriter owes his past 12 months earnings to his highly successful and ongoing eponymous world tour together with Trisha Yearwood which earns him a reported $1 million per stop. Surely, Brooks would make it back to the list next year as his concert tour goes on beyond the year.
5. Howard Stern (61)
Earnings: $95 million
Source: Radio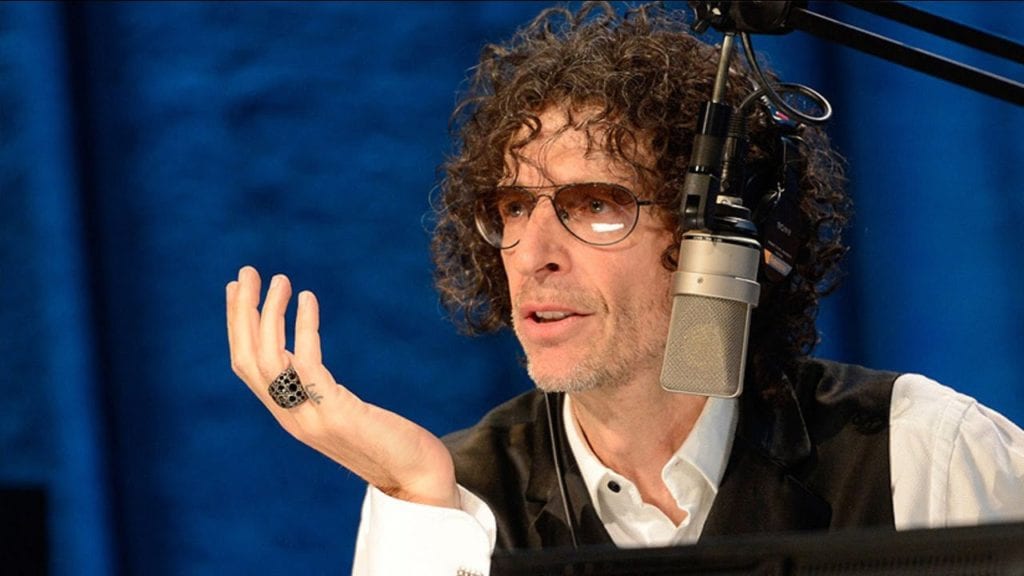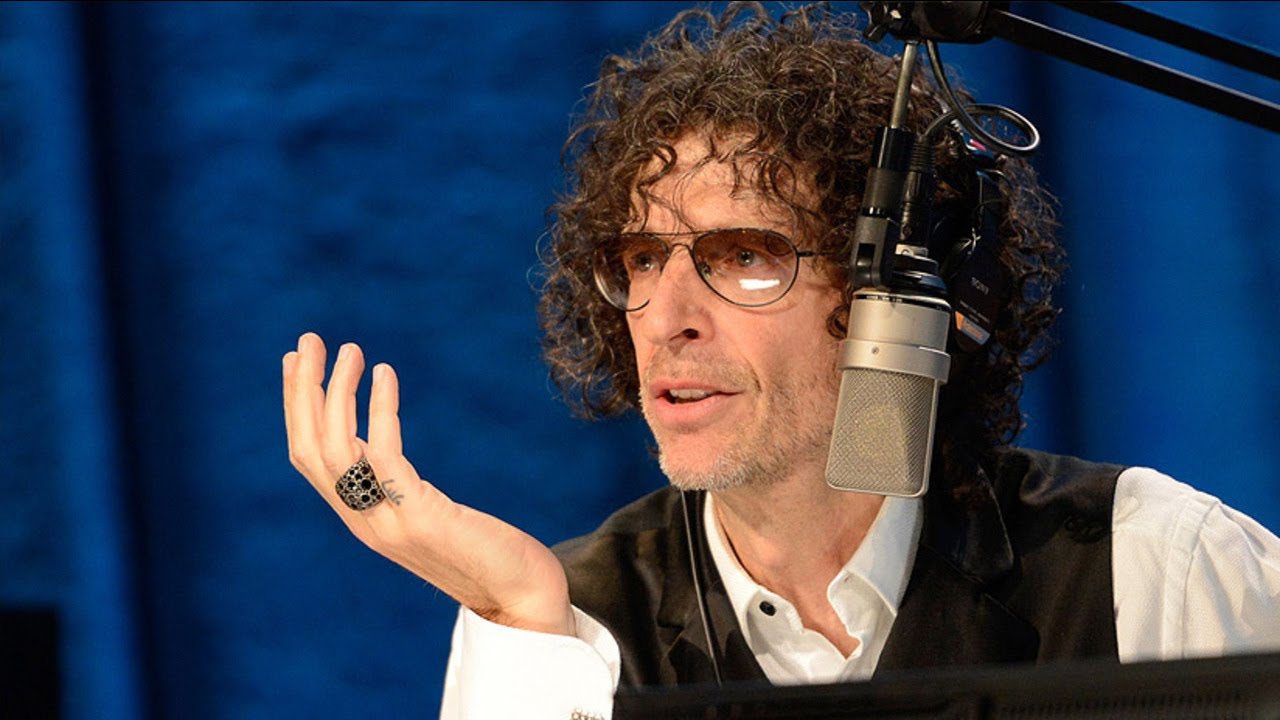 America's Got Talent co-host for the past 4 seasons, Howard Stern made it to the list thanks to his contract with Sirius XM radio where he hosts his namesake show, but as his conflict with Sirius XM radio is yet to end and his contract expiring this year, The King of All Media could suffer a huge reduction in his earnings come next year.
4. One Direction
Earnings: $130 million
Source: Music
Many speculated that the departure of Zyan Malik, would cause an upset for the boy band but on the contrary, their fans didn't mind as they made millions per stop of the 74 show dates calculated for during the past year. With a paycheck worth $130 million, One direction is currently the world's highest-paid music band.
3. Katy Perry (30)
Earnings: $135 million
Source: Music
Katy is 2015's, highest-earning musician. The bulk of the singer's income comes from her "Prismatic World Tour" which makes her a whopping $2 million per city. The tour which is scheduled to end in October 2015 could earn her another spot in the next year's list. Her Glu Mobile Inc game, and endorsements with Coty, Clair's & Covergirl, hiked her concert tour earnings.
2. Manny Pacquiao (36)
Earnings: $160 million
Source: Boxing
Filipino boxer Pacquiao was one of the duos who took part in last year's most famous bout versus Mayweather. Though Manny lost the fight, he made home with a cool $125 million paycheck. Pac man endorses quite a number of companies including Nike, Butterfinger, Wonderful Pistachios, Foot Locker and others.
See Also: Floyd Mayweather's $4.8 Million HyperRide
1. Floyd Mayweather (38)
Earnings: $300 million
Source: Boxing
His victory in the May 2 bout against Manny broke the highest earning sportsman record which was formerly held by pro golfer Tiger Woods ($115 million), making him the highest paid celebrity of 2015. The undisputed champion endorses Burger King, Hublot, and FanDuel.

Fact Check: We strive for accuracy and fairness. If you see something that needs updating,