The question of how much Nicki Minaj is worth is undoubtedly among the common questions asked by many people today. Fans are curious to know more about the female MC's ongoings. However, just like other artists, finding the right answer isn't always easy, however, here are some of these lesser-known facts.
Nicki Minaj Biography
Nicki was born Onika Tanya Maraj, on December 8, 1982, in Saint James in Trinidad and Tobago. It's easy to guess her age with the 1982 birth date. Besides being an accomplished rap artist, Minaj is also an actress, singer, and songwriter.
Her childhood life wasn't easy and as rosy as her current life considering she was born of a father who was a drug addict, aggressive and abusive. As a result, Nicki moved in with her grandmother. At the age of 5, Nicki and her mom relocated to Queens in New York.
She attended La Guardia High School which is famed for producing great artists and actresses. In school, Nicki took up fictitious roles in plays that depicted her hard, cruel and abusive past. Nicki's passion for music surfaced at the age of 12 when she wrote her first rap piece. After graduation, Nicki was focused on becoming an actress but her acting career never took off. She then took up jobs as a waitress, administrative assistant and as a customer service representative.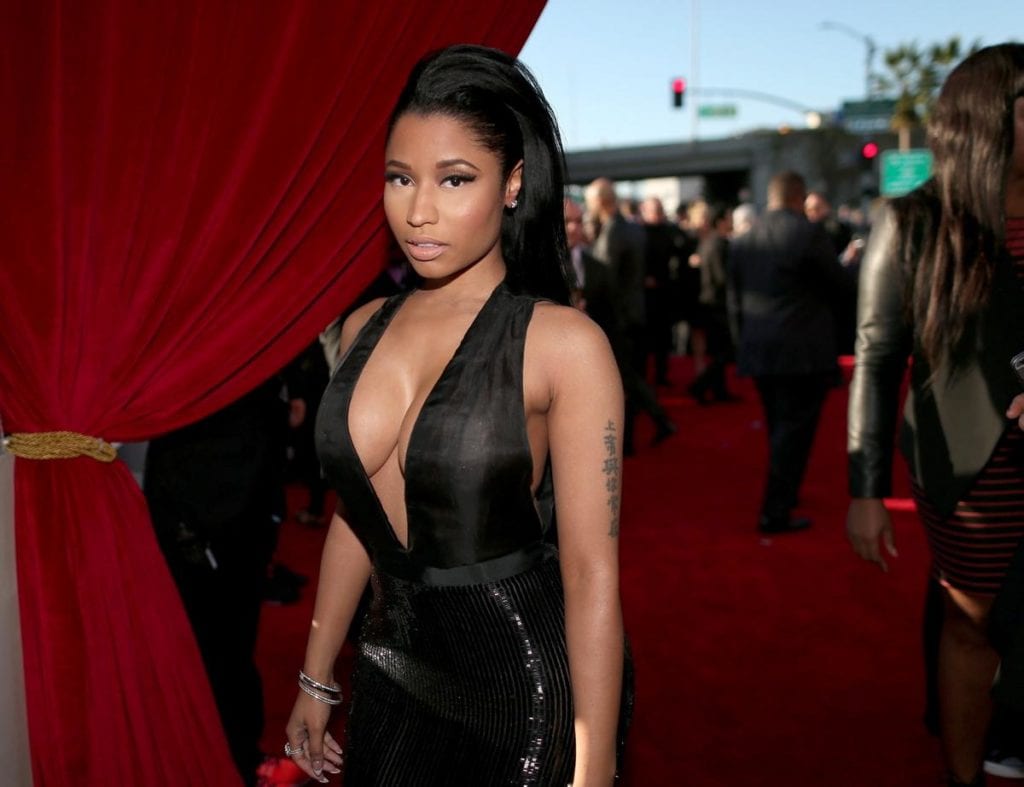 Music Success
Nicki began her music career as part of a Brooklyn rap group called, Full Force. The group composed the entrance song for WWE Diva, Victoria. In 2004, Nicki left the rap group and began sending copies of her own songs to prominent rappers and producers in the music industry. In 2007, she was signed by Fendi to Brooklyn label Dirty Money Entertainment. With the label, she released her first mixtape "Playtime Is Over" in June 2007.
Her second mixtape Sucka Free released in 2008 earned her an Underground Music Award for the Best Female Artist of the Year. Her third and most successful mixtape "Beam Me Up Scotty" (2009) received coverage from BET and MTV and had tracks which featured on the Billboard charts.
Nicki's breakthrough came when she was discovered by Lil Wayne, who signed her unto his Young Money Records. In 2010, she released her debut album "Pink Friday" with the label. The album debuted on #2 on the Billboard and sold over 4 million copies worldwide. Its official release was preceded by singles "Your Love", "Check It Out" and "Right Thru Me". The success of Nicki's first album earned her a spot on Forbe's Hip Hop Cash King's list 2011, making her the first woman to be featured on the list.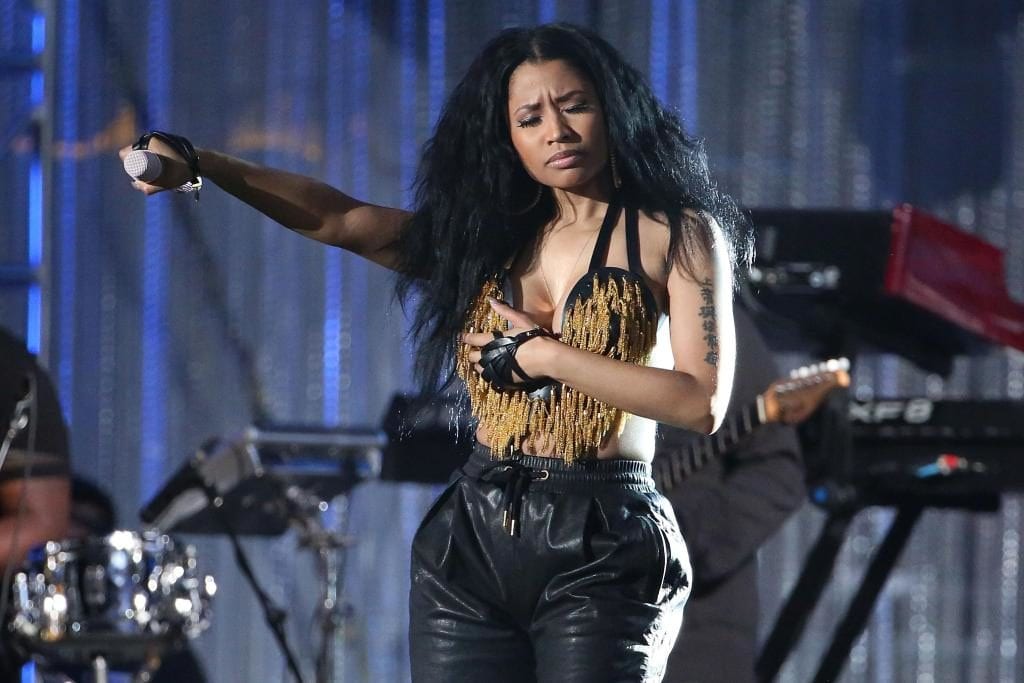 See Also: Lil Kim – Net Worth, Daughter, Age, Height, Daughter, Plastic Surgery
Nicki's second album "Pink Friday: Roman Reloaded" was released in April 2012. The album debuted atop the Billboard charts and was certified platinum by the RIAA. It produced successful singles like "Starships", "Beez in the Trap" and "Right by My Side". Nicki released her third studio album "The Pinkprint" in December 2014. It produced singles "Pills n Potions" and "Anaconda", the latter debuted at #2 on the Billboard Hot 100. In total, Nicki has sold over 30 million digital singles and over 3.5 million albums in the US as of September 2015.
Nicki Minaj Acting Career, Endorsements, and Products
Nicki got her debut acting role in animated movie Ice Age: Continental Drift (2012). She also featured in supporting roles in  The Other Woman (2014) and Barbershop: The Next Cut (2016). Apart from movies, Nicki has made appearances in a number of TV shows. In 2013, her popularity earned her a spot as one of the judges on the 12th season of American Idol.
Minaj has endorsed a plethora of brands which include MAC cosmetics, Pepsi, OPI Products, Roberto Cavalli, and Adidas. She has also collaborated with brands for her own products; including a line of sneakers called Pink Pill with Beats Electronics. Nicki launched her first fragrance line Pink Friday in September 2012. The success of the line was followed by Minajesty in 2013 and Onika in 2014. She is also a part owner of streaming service, Tidal.
Nicki has received many awards and nominations for her musical works. They include 10 Grammy nominations, 11 BET Awards, 6 AMA awards, and 4 Billboard Music Awards.
See Also: Miley Cyrus Bio, Relationship With Liam Hemsworth, Net Worth, Siblings, Age, Height
Nicki Minaj Net Worth & Salary
Nicki Minaj's current net worth is estimated at $70 Million. Here is her salary from her beginning years of music and stardom to show how she accumulated such wealth:
May 2010 to May 2011 – $6.5 million
May 2011 to May 2012 – $15.5 million
June 2012 to June 2013 – $29 million
June 2013 to June 2014 – $14 million
June 2014 and June 2015 – $21 million
June 2015 and June 2016 – $21 million
Nicki Minaj Boyfriend
Nicki Minaj has been rumored to date a few guys over the years, some of which include Drake and Lil Wayne. However, she has been in confirmed relationships with Safaree Samuels from 2002-2014; she dated Meek Mill from 2014-2016, the rapper also dated Nas in 2017.
Nicki Minaj Height, Weight, Body & Feet, Plastic Surgery
Nicki Minaj's height is 5'2" (157 cm) and her current weight is ‎62 kg (137 lbs). The sexy star's body has been a constant source of continued speculation. People often wonder whether she has had plastic surgery or not. To address the plastic surgery rumors, the star came out to clear the air and confirm that she had never had any surgery done on her face.

But there is one part of her body that is not up for dispute – her feet. She has been given a 5 out of 5 ranking by the website, wikifeet. Kudos to the star.

Fact Check: We strive for accuracy and fairness. If you see something that needs updating,