Lebron James is one of the most successful basketball players of our time who will forever be remembered in the NBA even when his career is long ended. His road to success began at the age of 9 when he was introduced to the game by a local youth coach. While at St. Vincent-St. Mary High School in Akron, Ohio, he was selected in the first pick of 2003 NBA draft. Now at the age of 30, Lebron has won four NBA Most Valuable Player Awards, two NBA championships, two NBA Finals MVP Awards, two Olympic gold medals, rookie of the year award and a scoring title.
So far in his basketball career, King James has earned over $170 million in salaries alone and makes about $44 million each year from endorsement deals with giant companies like Samsung, Blaze Pizza, Upper Deck, Audemars Piguet and more. The icing on the cake was the lifetime deal he signed with Nike late in 2015. The deal crowned him as the first ever player in the company's 44-year-old history to sign a lifetime deal. With all that, he is considered as the NBA player with the highest endorsement deals.
Apart from basketball and his truckload of lucrative endorsements, James bolsters his millions with other ventures. The Cleveland all-star owns part of Liverpool FC, the English football side with the best record in European footballing history. His media company "Uninterrupted" is also making wave- it recently received $16 million investment from Warner Bros. James also partnered with Swiss's Audemars Piguet to design a $51,500 luxury watch called the Royal Oak Offshore chronograph. His shrewdness in business matters has attracted comments famous billionaire investor Warren Buffet. Speaking about Lebron, he said "He's savvy, he's smart about financial matters. It's amazing to me the maturity he exhibits."
According to Forbes, he is worth over $300 million but contrary to what you might think, James isn't one with an overwhelming lavish lifestyle, or a moderate one either, let's just say he knows how to live like a king. Reports say he even prefers to drive his KIA to work and at one time when he played for the Miami heats, he rode his bike to a game, leaving behind his luxury cars. Let's take you through some of the things the millionaire player does with his millions.
Real Estate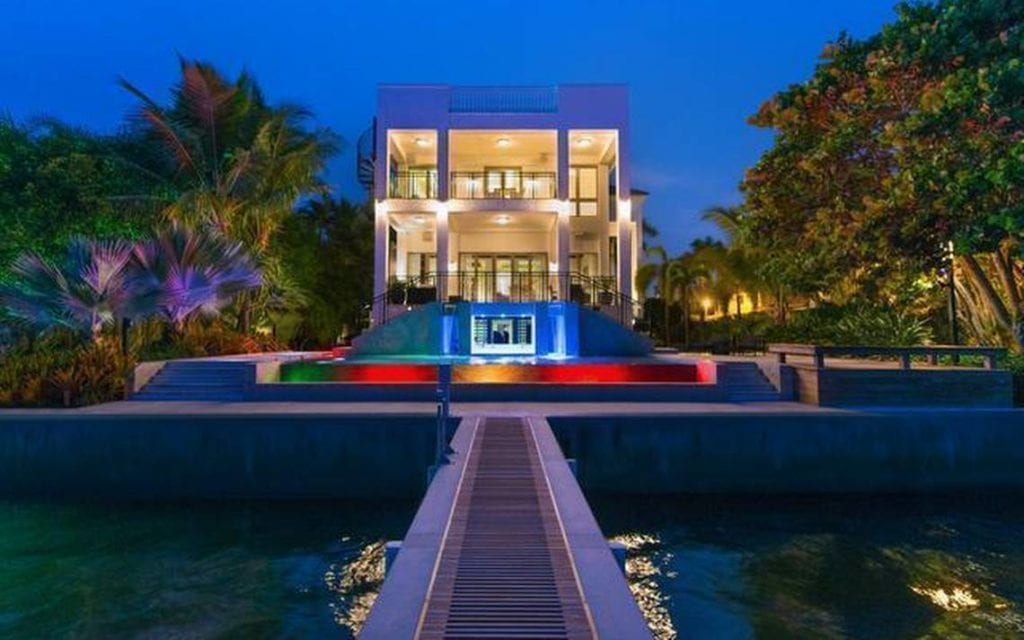 Back in 2010 when he played for the Miami Heat, Lebron lived in a $9 million hot pad in Coconut Grove. The 5-bedroom home has an infinity pool with two fountains which overlooks the Biscayne Bay. There are rooftop deck, 3-car garage, movie room, office and a 4,500 sq ft space for entertainment. When he moved back to the Cavs, he sold the house for $13.4 million making over $4 million profit.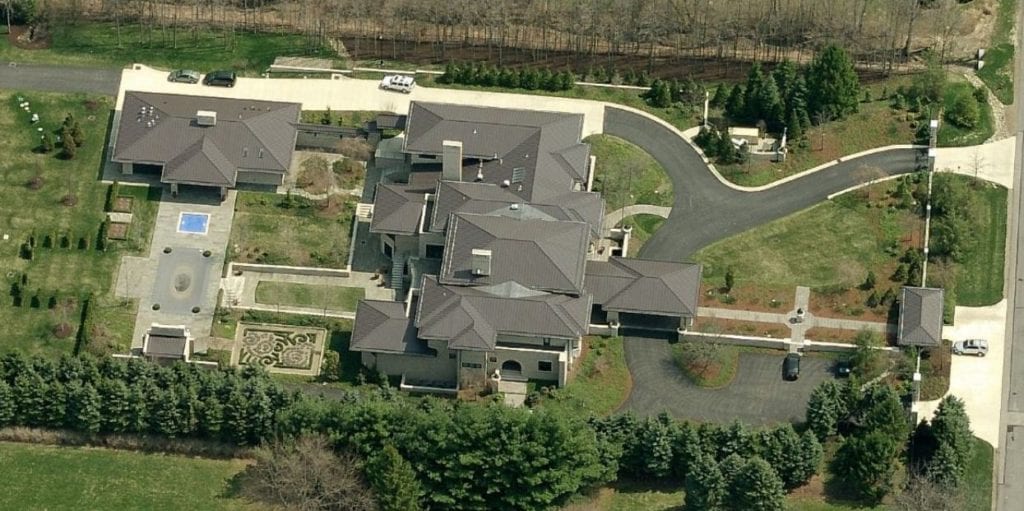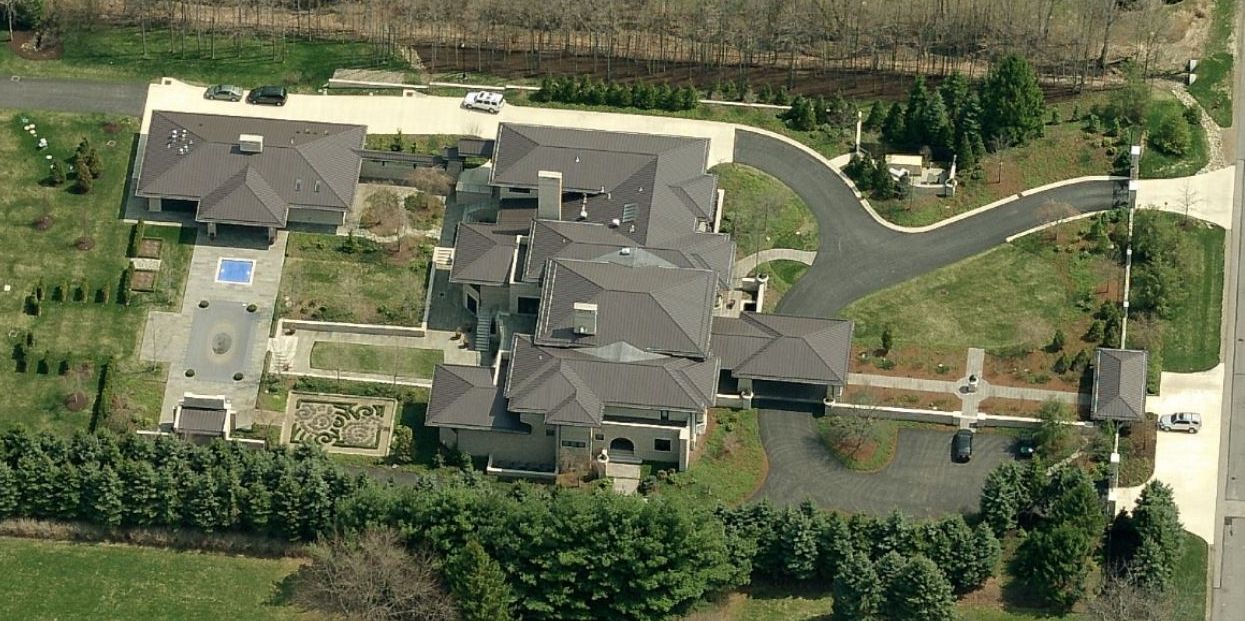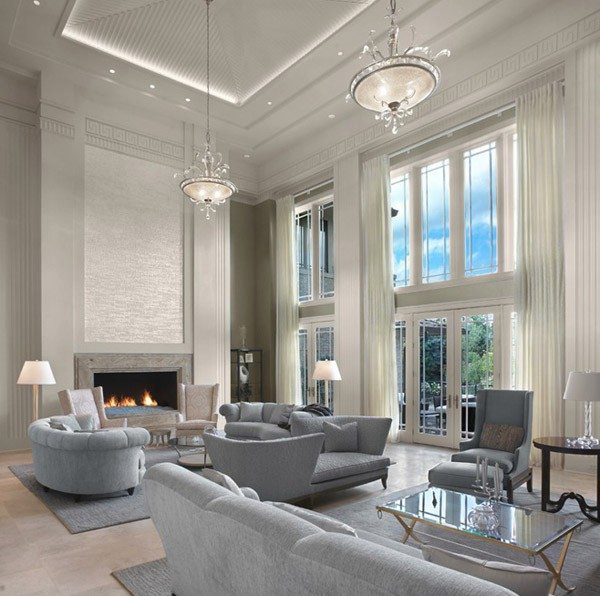 Now back in Ohio, Lebron lives in his Montrose mansion which he built from scratch on a land he bought for $2.1 million back in 2003. The 36,000 sq ft home has 6 bedrooms, 8 bathrooms, a bowling alley, aquarium, movie theater and of course a basketball court. It costs him over $9 million to construct the mansion.
Cars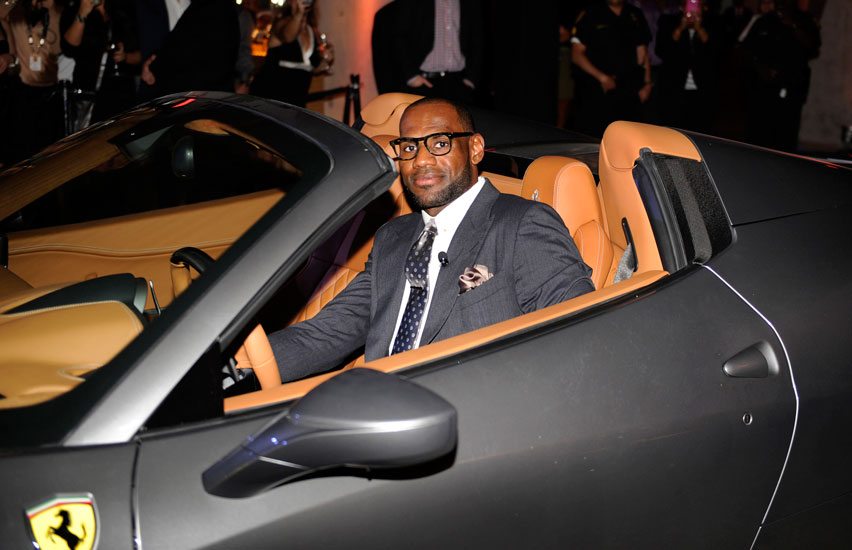 King James owns a Porsche, a Maybach 57, more than one Ferrari and a Rolls-Royce Phantom which comes complete with TV's on the seats.
Body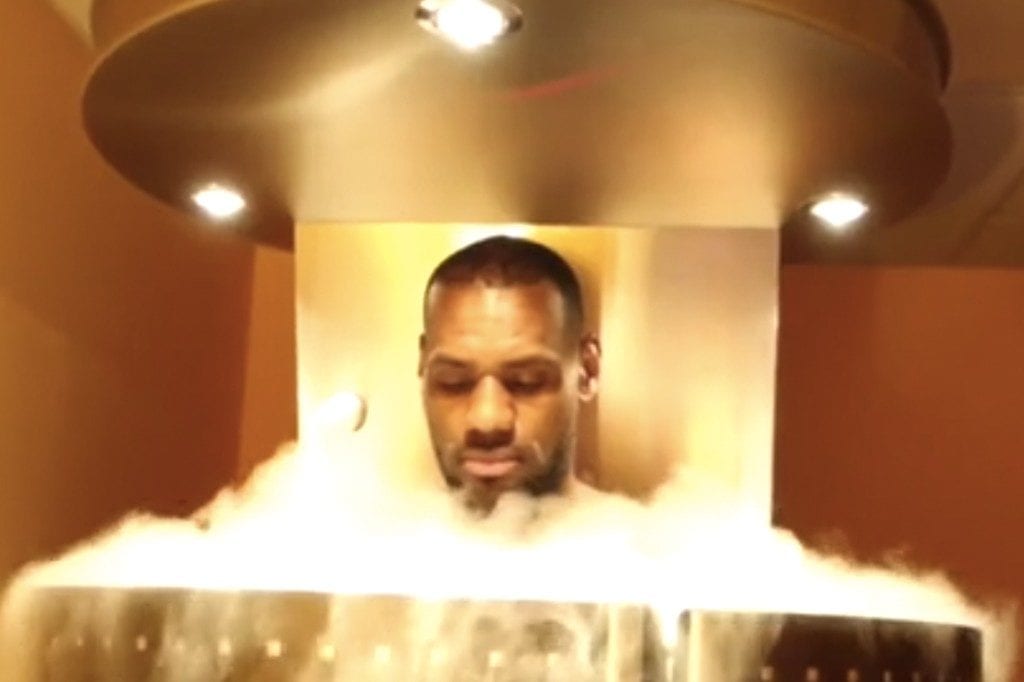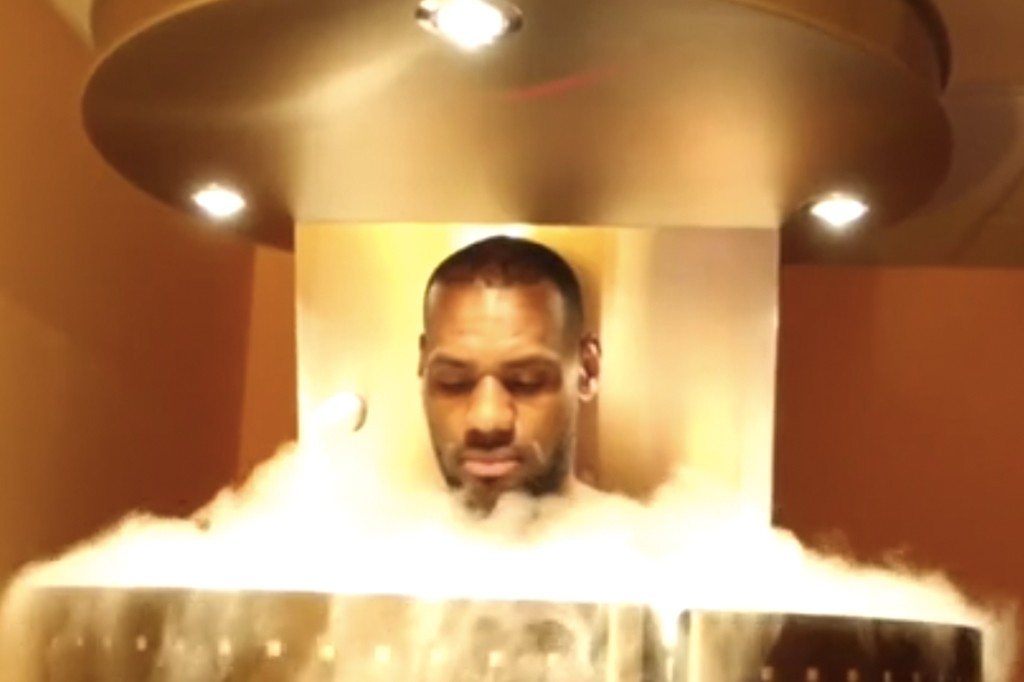 James like most athletes is a frequent user of the cryotherapy chamber. What exactly is that? It is practically a substitute for the ice pack therapy, but in this case, the whole body is targeted at once. The body is immersed into a chamber with cold temperatures between -150° to -290° F. The aim of this is to treat tissue damage, promote blood vessel constriction and relieve pain by decreasing cell metabolism. This is a treat that doesn't come cheap.
See Also: Kobe Bryant's Bio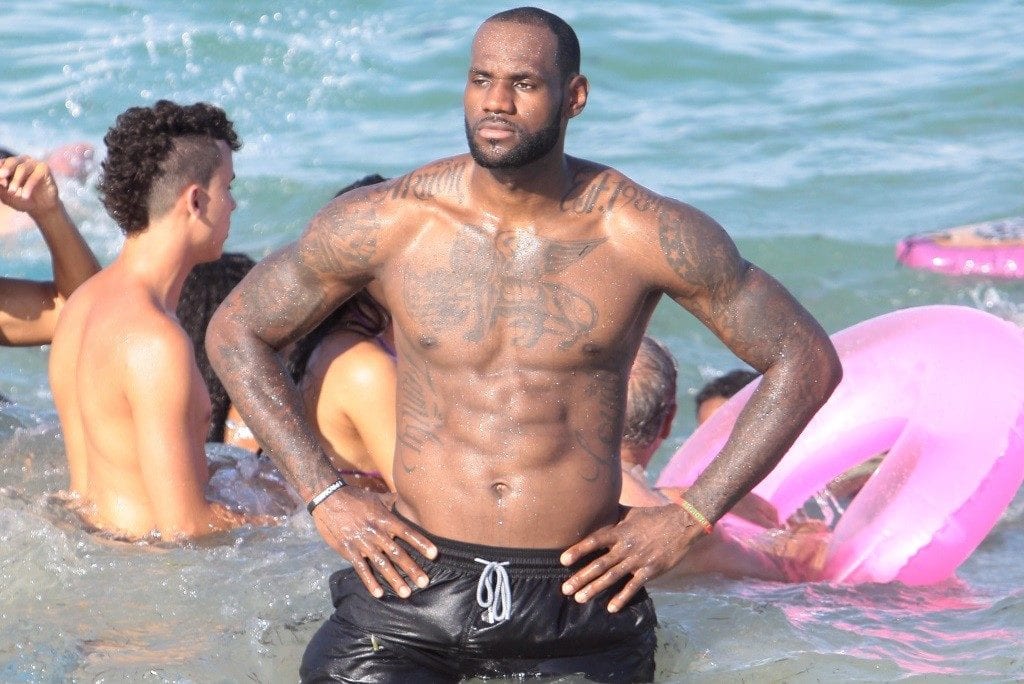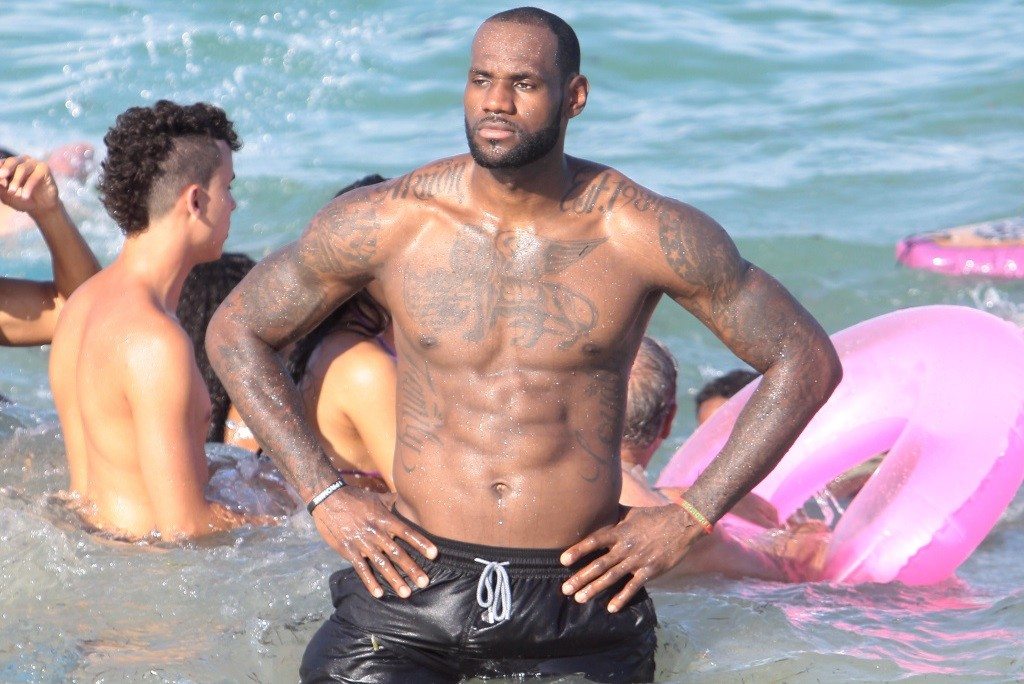 A shirtless Lebron reveals many tattoos. Those tattoos are done by Bang Bang Tattoos, one of the most exclusive in the country and they charge at least $350 per hour.
Engagement Ring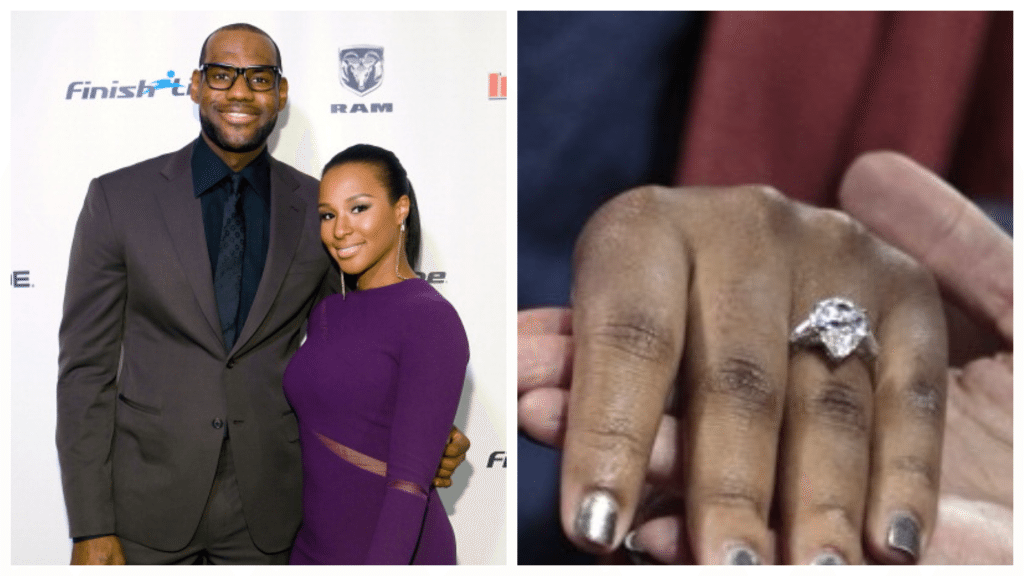 Lebron popped the big question to his high-school sweetheart Savannah Brinson like a king with a $300,000 engagement ring. The couple tied the knot in a 3-day wedding in San Diego and later splurged on a trip to Italy for their honeymoon. They now have three kids and one of them Lebron James Jr., 10 is already making waves as a basketball player.

If Lebron James continues at this pace, he could soon be joining the likes of retired Mike Jordan at the billionaires club.

Fact Check: We strive for accuracy and fairness. If you see something that needs updating,