| Net Worth: | $5 Million |
| --- | --- |
| Age/Date of Birth: | November 18 1970 |
| Height: | 6 feet and 2 inches (in meters 1.88 m) |
| Ethnicity/Race: | African American |
| Nationality: | American |
| Wife or Girlfriend: | Mechelle McCain (2006–2017), Kyra Robinson (2019) |
| Parents: | Mary Reed and Tommy Epps |
Mike Epps is an American stand-up comedian, actor, film producer, and rapper. Beginning his comedy career on the Def Comedy Jam tour, Epps is best known for his stand-up comedy which is also his biggest money-maker. His film credits include "Next Friday", "Resident Evil: Apocalypse" and their sequels.
Mike Epps has a net worth of $5 Million as of the time of this writing
Early Life and How He Started
Mike was born Michael Elliot Epps on November 18, 1970, in Indianapolis, Indiana. His parents, Mary Reed and Tommy Epps later moved to New York, settling in Roosevelt Island.
He started telling jokes as a kid and by his teenage years, he began performing stand-up comedy. To increase his prospects in stand up, Mike moved to Atlanta, Georgia, and began performing at the Comedy Act Theater.
He went professional with his stand up career in 1995 after he moved to Brooklyn and landed a role on Russell Simmons' HBO comedy series Def Comedy Jam – the same platform responsible for bringing to limelight other African-American comedians like Martin Lawrence, Chris Rock, Steve Harvey, and Jamie Foxx. Epps then starred on two Def Comedy Jam broadcasts, gaining much fame.
After Def Comedy Jam ended in 1997, Epps was selected by Vin Diesel to star in his 1997 drama film, "Strays" which was his directorial debut. Diesel who wrote the script for the movie also portrayed the lead. Epps then had minor roles in two TV shows – HBO's "The Sopranos" and "Pimps Up, Ho's Down".
Analysis of Mike Epps Net Worth: How Much Is Mike Epps Really Worth?
While Epps struggled to land regular movie roles, he remained active in stand up. During one of his stand-up sets, his performance caught the attention of Ice Cube who at the time was searching for a replacement for Chris Tucker for his film "Next Friday", a sequel to the original movie entitled "Friday".
Epps successfully auditioned for the role of Day-Day Jones which became his breakthrough role. "Next Friday" grossed almost $60 million against a budget of $11 million making it a box office hit! Epps went on to reprise his role in the next sequel "Friday After Next" (2002). His relationship with Ice Cube led to another successful collaboration "All About the Benjamins" (2002).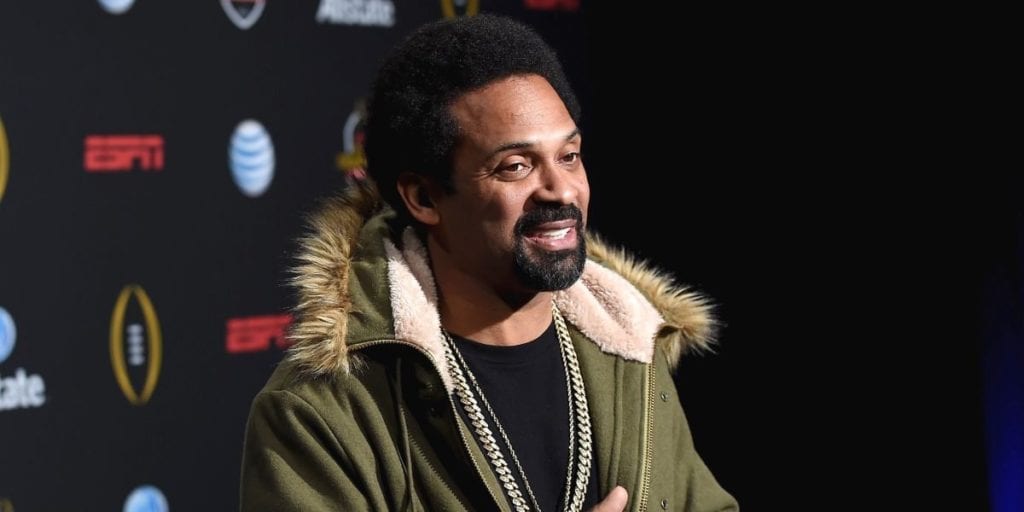 After his breakthrough gig, Epps got another major hit with the comedy film "The Hangover" (2009) which grossed $467.5 million against $35 million. The success led to two sequels.
His first voice role came in the Eddie Murphy comedy "Dr. Dolittle 2" which made $176.1 million from $70 million. Later in 2008, he replaced Martin Lawrence to voice the role of Boog in "Open Season 2".
Epps' longest-running TV role is in the LeBron James-produced comedy series "Survivor's Remorse" which premiered in 2014. He remains active on the big screen, his "Meet the Blacks" (2016) made $9.1 million from $900,00.
The Comedian Has Also Made Good Money from Rapping
Epps has also achieved mild success as a rap artist. He has collaborated with more established rap acts like the G-Unit rap group, Busta Rhymes and French Montana. He released a few singles in 2008 which was followed by the release of his debut comedy album entitled "Funny Bidness: Da Album" in 2009.
The album featured on Billboard Top R&B/Hip-Hop Albums and peaked at #9 on the Billboard Top Comedy Albums. It included tracks that featured Snoop Dogg, Akon, Bow Wow, and Young Joc. Additionally, Epps has appeared in music videos of artists like Whitney Houston, T.I.,  Alicia Keys, Tyga, Kendrick Lamar, and more.
Hosting Gigs and Endorsement Deals Have Also Contributed to His Wealth
Mike's comic abilities earned him a role as host of BET Hip Hop Awards in 2009, a role he reprised till 2014.
In 2012, when the Super Bowl XLVI was held in Epps' native Indianapolis for the very first time, he was selected to serve as the "Super Bowl ambassador". His roles included promoting the Super Bowl village via commercials and making special appearances at the village during the Super Bowl weekend.
That Super Bowl saw The New York Giants emerge victorious against the New England Patriots. To sum up, Mike Epps' total fortune is around $5 million and most of it comes from films and stand-up comedy.
Mike Epps Net Worth Compared With That of Other Popular Comedians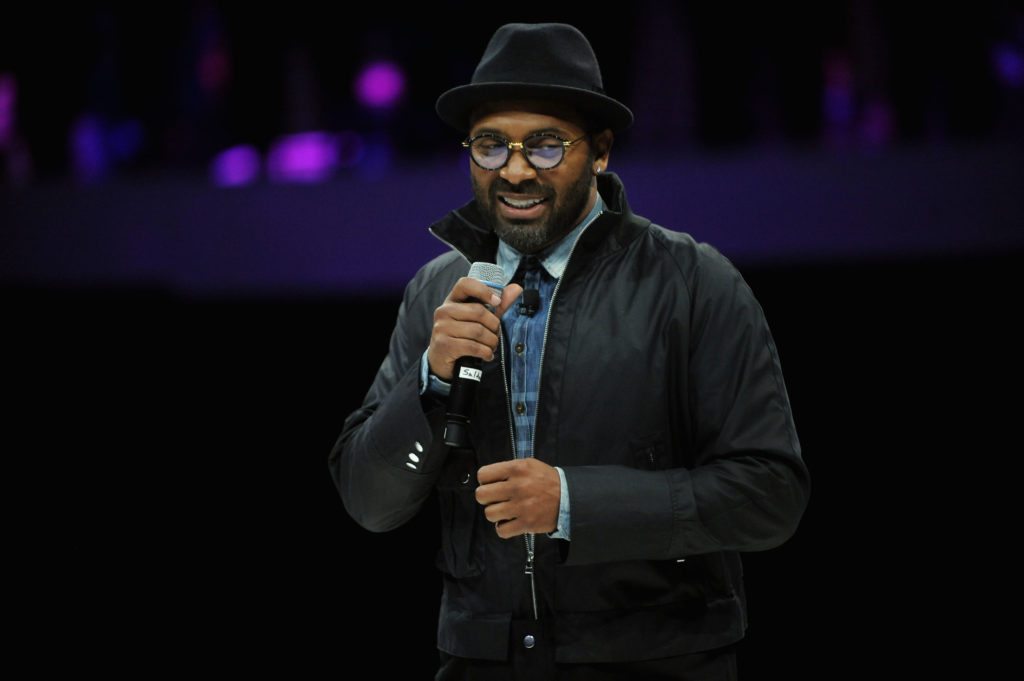 There is no doubt that Epps' career has been financially rewarding. Through it, he has been able to acquire his fortune estimated at $5 million. This is not a small figure as many comedians can't boast of having such an amount. But then again, several comedians are way richer than Epps.
Epps is as rich as the American comedian J.B Smoove, the American-Canadian comedian, Tom Green, Eddie Griffin, and Kristen Schaal, another American comedian. They are all worth $5 million.
Comedians That Are Not as Rich as Epps
Katt Williams – $1.5 Million
Natasha Leggero – $2 Million
Nikki Glaser – $2 Million
Andy Dick – $3 Million
Sinbad – $4 Million
Comedians That Are Way Too Richer Than Mike Epps
Jerry Seinfeld – $950 Million
Larry David – $950 Million
Ellen DeGeneres – $500 Million
Jay Leno – $450 Million
Kevin Hart – $200 Million
List of the Comedians' High-priced Possessions
Being a multi-millionaire means that Mike Epps can afford to spoil himself with some expensive possessions. Below is a list of some of the costly things he has acquired in recent years.
2013 Rolls Royce Ghost – $246,500
2013 Range Rover – $125,000
1964 Buick Riviera – $70,000
1932 Ford T-Bucket – $70, 000
1957 Chevy Convertible – $68,000
Epp's home in Indianapolis – $49,000
Meet Mike Epps Ex-Wife, Mechelle 
Full Name: Mechelle McCain (Mechelle Epps)
Date of Birth: November 27, 1987
Occupation: Actress and Producer
Duration of Marriage: 2006 to 2017
No of Children with Epps: 2 Daughters (Mariah and Maddie Epps)
The Mike and Mechelle relationship began after they worked together on the 2003 musical romantic comedy, The Fighting Temptations. Much of their relationship was a secret until they got married in July 2006. The former couple made Beverly Hills, California their home and all was well, or so the public thought until they announced their intent to abandon their marriage and eventually parted ways in September 2017.
It is hard to tell what led to the divorce but it is known that Mike filed for Divorce in January 2016 citing irreconcilable differences. As they signed their divorce papers, Epps was ordered by the court to pay Mechelle $25,000 every month in spousal support for six and a half years, but with a provision to stop paying as soon as she remarries. Also, he was made to pay $15,000 every month in child support for the two daughters they had together.
The Comedian Is Now Married to Kyra Robinson
Full Name: Kyra Robinson
Date of Birth: September 16, 1984
Occupation: TV Producer and Entrepreneur
Duration of Marriage: 2019 –
No of Children with Epps: One Daughter (Indiana Rose Epps)
Mike Epps wasted no time to move on from his failed marriage with Mechelle. They officially parted ways in September 2017 and in 2018, he was already engaged to Kyra. June 2019 came and the two got married: the event took place in Newport Beach, California.
As a TV producer, Kyra is known for producing the reality television series, Iyanla: Fix My Life. She is also an executive of Oprah Winfrey Network (OWN).
Mike Epps Have a Total of Five Daughters
1. Bria Epps
Date of Birth: May 9, 1993
Occupation: Makeup Artist and Instagram Influencer
Bria is the oldest of Mike Epps' daughters. As a bachelor, the comedian fathered two girls from his past relationships and Bria is one of them. Bria is quite a social media star but more of a makeup artist. She is also a mother as she gave birth to a daughter named Skylar in 2012.
2. Makayla Epps
Date of Birth: August 4, 1999
Occupation: Singer-Songwriter, Makeup Artist, and Social Media Star
Makayla is the second child of the comedian, he also had her before he got married for the first time. Makayla is multi-talented and has been striving to build a career in the music industry, as a makeup artist, and social media entertainer. She has become popular on TikTok where she is known as Makayladid and also has thousands of followers on Instagram.
3. Mariah Epps
Date of Birth: February 24, 2006
Occupation: Undetermined
Mike Epps later got married to his ex-wife Mechelle McCain and they had two daughters, Maddie and Mariah. The latter is the first child they had together, they welcomed her the same year they got married. Much isn't known about what Mariah is doing as Mechelle is very protective of her kids.
4. Maddie Epps
Date of Birth: February 12, 2007
Occupation: Undetermined
Maddie is the second child of Mike and Mechelle. She was born about a year after the former couple welcomed their first child. Like her sister Mariah, it has been hard to tell what she is up to as they have learned how to evade publicity.
5. Indiana Rose Epps
Date of Birth: March 22, 2020
Occupation: Undetermined
The comedian and his new wife Kyra welcomed their first child together in March 2020 and named her Indiana Rose Epps. Indiana has a lot of growing up to do and doesn't concern herself about the future.
Mike Has Had a Controversial Relationship With Some of His Girls
All families have their own share of imperfections, arguments, disagreements, and so is Mike's family. Mike loves his daughters so much although he seems to be having an on and off relationship with his older daughters. Sometime in 2013, the hilarious performer called out his daughter Bria and her mother Yolanda Sharp in one of his shows. He said they looked like James Brown.
Furthermore, he said his older daughters were jealous of his younger kids not just for their good looks but also for their nice-looking hair. This was after his daughter Bria revealed that Mike was threatening her on a phone for letting the world know he was her father.
A lot of people called him out for his statement but for Mike, it's only natural for parents to fall into a disagreement with their children. As the good father he is, he announced that he really loves his children dearly. Since then, the star has patched things up with his daughters and they all seem to be a happy family now. There is no doubt that forgiveness is an act of love.
Profile Summary
First Name:
Michael
Last Name:
Epps
Also Known As:

Mike Epps
Sex/Gender:

Male
Profession:

Stand-up comedian, actor, film producer, writer, and rapper
Famous For:
Playing Day-Day Jones in Next Friday and its sequel, Friday After Next, and also appearing in The Hangover as "Black Doug"
Colleges/Universities Attended:

Arsenal Technical High School
Educational Qualifications:

N/A
Religion:

He's not a religious man
Birthday & Zodiac

Age/Date of Birth:

November 18 1970
Zodiac Sign:
Scorpio
Birth Place:

Indianapolis, Indiana, U.S.
Nationality:
American
Ethnicity/Race:

African American
Country of Residence:

USA
Physical Attributes

Height:

6 feet and 2 inches (in meters 1.88 m)
Weight:

88 kilograms (in pounds 194 lbs)
Eye Colour:

Dark brown
Hair Color:

Black
Other Body Measurements:

34-32-15 inches (chest, waist, biceps)
Relationships

Marital Status:

Married
Spouse/Partner:

Mechelle McCain (2006–2017), Kyra Robinson (2019)
Family and Relatives

Father:

Tommy Epps
Mother:
Mary Reed
Children:

Six children, including Maddie Epps, Indiana Rose Epps, Mariah Epps, Bria Epps, Makayla Epps
Siblings:
N/A
Other Relatives:

N/A
Net Worth
Estimated Net Worth:

$5 Million
Salary:
N/A
Source of Wealth:

His entertainment career, brand endorsement deals,