Russell Simmons is an American music/film producer, entrepreneur and author, popular for being the co-founder of hip-hop label Def Jam Recordings. Simmons has a number of business ventures to his name from clothing lines to luxury yoga studios. His net worth is estimated at $340 million. Here's his success story as well as his recent money-making endeavors.
Russell Simmons Net Worth: How He Began
Russell Wendell Simmons was born on October 4, 1957, in Queens, New York. He grew up rough on the streets of Hollis, a middle-class neighborhood where he was a member of a local gang and made money from selling marijuana. Simmons also frequently promoted block parties and club shows in the neighborhood.
He graduated from August Martin High School in 1975 and proceeded to City College of New York to study Sociology. Subsequently, Russell dropped out of college to pursue a career in hip-hop, a genre of music that was only in its beginning phase at the time.
He founded Rush Management and began promoting local hip-hop acts like Kurtis Blow, and Run-D.M.C. In 1984, Russell collaborated with Rick Rubin to co-found what would become the revolutionary platform for hip hop music- Def Jam Recordings.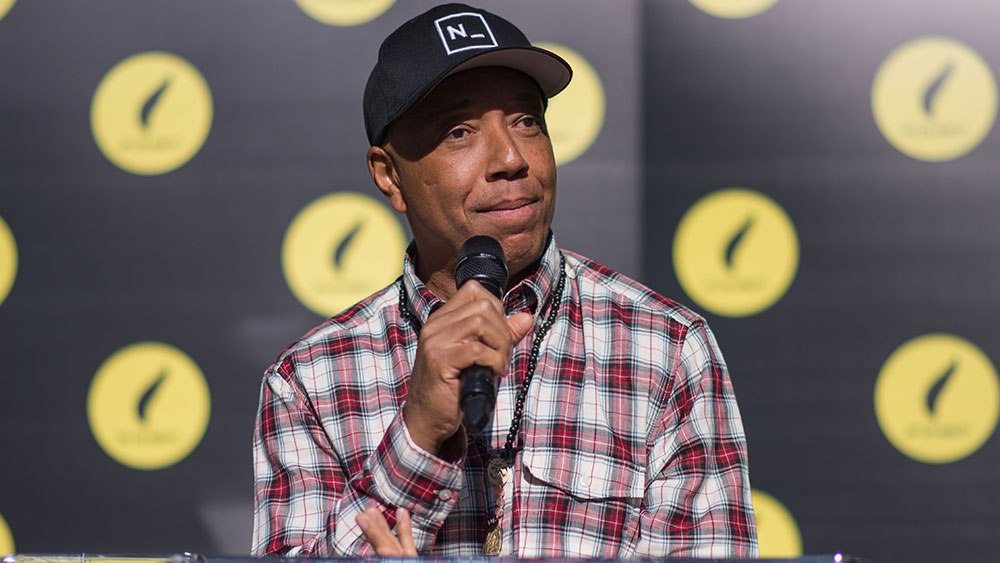 Russell Simmons Net Worth: Breakthrough with Def Jam
Russell brought his artists including Kurtis Blow, Run-D.M.C and Beastie Boys to Def Jam and soon included LL Cool J. The later became the label's pioneer artists with the hit single "I Need a Beat" released in 1984. The success of the single which sold over 100,000 copies in the US established Def Jam as a top label. LL Cool J's debut album also sold over 500,000 copies in the space of 5 months, further exposing the label and landing them a giant distribution deal with Columbia Records.
Russell Simmons Net Worth: Def Jam's Continued Success
Def Jam soon expanded its lineup to include rappers like Public Enemy, and Oran "Juice" Jones. The label continued to expand as its artists achieved stardom. In an attempt to expose Def Jam and its artists to the mainstream, Russell turned the story behind Def Jam's formation into a movie entitled "Krush Groove" (1985). He also produced the 1988 Run-D.M.C. film "Tougher Than Leather".
However, in 1988 Rick Rubin left Def Jam as a result of varying interests leaving Russell as the sole front man of the burgeoning label. Rick later sold his share in the company to Universal Music Group for $120 million in 1992.
Russell continued to keep his share of the company and subsequently added artists like Ja Rule, DMX, and Foxy Brown. In 1999, UMG completed its acquisition of Def Jam in a $100 million deal with Russell remaining as the chairman.
Russell Simmons Net Worth: Def Comedy Jam, TV And Movies
Russell produced the HBO comedy series Def Jam Comedy Tour in 1991. The series became hugely popular and successful, running for 7 years. The Def Jam Comedy tour is responsible for launching the careers of several African-American comic acts including; Martin Lawrence, Chris Rock, Steve Harvey and Jamie Foxx.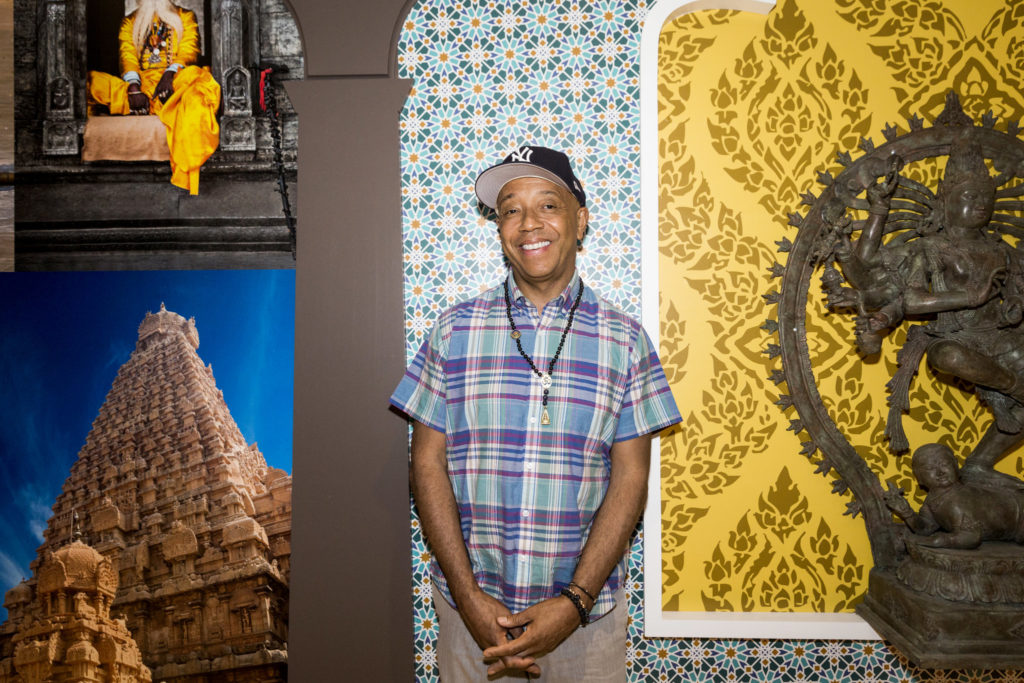 Russell also produced Def Poetry Jam, a spin-off of Def Comedy Jam which also aired on HBO for five years from 2002 to 2007. His other films include "Nutty Professor" (1996) which helped to relaunch Eddie Murphy's Career. The movie was a box office hit grossing $274 million from a $54 million budget.
Russell Simmons Net Worth: Phat Farm And Other Clothing Lines
Further expanding his empire, Russell founded the Phat Farm clothing line which became a massive success and included the female version called Baby Phat, which was overseen by his then model wife Kimora Lee. In 2004, Russell sold Phat Farm for $140 million. Despite the sale, Simmons remained active in the clothing line business having found another apparel label Def Jam University in 2003. Def Jam University was more conservative selling a pair of jeans for $44 compared to Phat Farm's $80.
His other clothing labels include sports line Run Athletics, and Tantris yoga line. He also owns eyewear line Argyleculture and American Classics.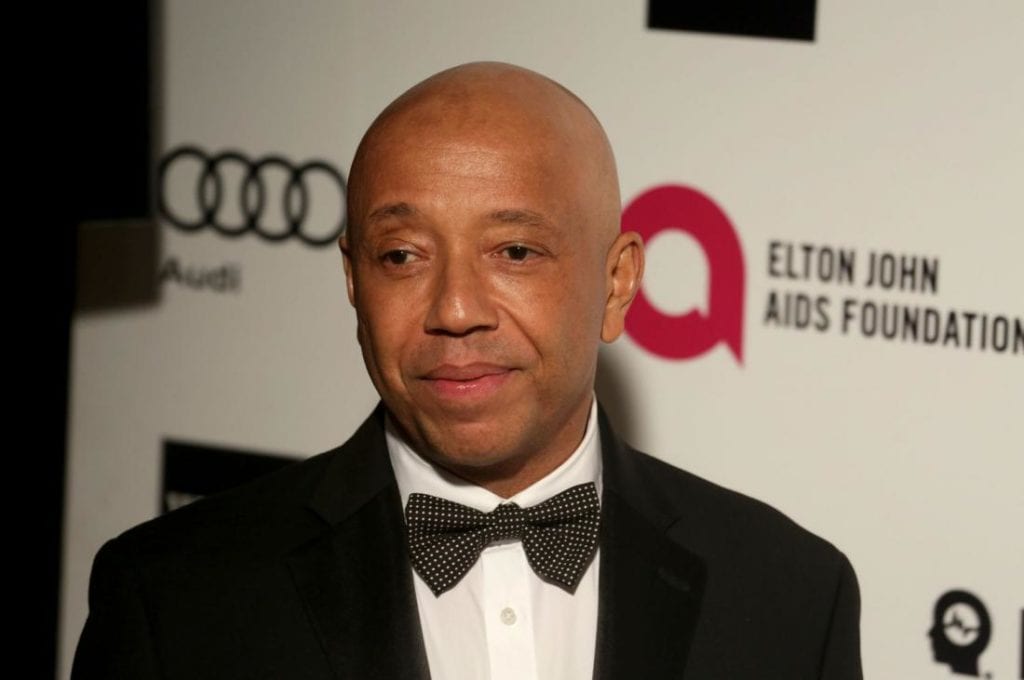 Russell Simmons Net Worth: Other Ventures
Russell's other media ventures include All Def Digital, Def Pictures, Rush Books, Global Grind (celebrity news website) and more. He has authored more than a handful of books and contributes frequently to Huffington Post.
Simmons is an active vegan and supports animal rights which oppose the killing of animals for meat. A yoga enthusiast, he opened a luxury yoga studio in West Hollywood California named Tantris in November 2016.
Russell Simmons has two daughters; Ming Lee and Aoki Lee from his 11-year marriage to Kimora Lee.