| Net Worth: | $66 million |
| --- | --- |
| Salary: | $67,642 (Average) |
| Income Sources: | His music career, record labels, clothing lines, diamond mine, etc |
| Age/Date of Birth: | April 16, 1973 (50 years old) |
| Height: | 5 ft 10¾ in or 180 cm |
| Nationality: | Senegalese-American |
| Last Updated: | 2020 |
Akon is a Senegalese-American singer, songwriter, rapper, record producer, actor and businessman whose net worth is estimated at $66 million.
He was born Aliaume Damala Badara Akon Thiam on April 16, 1973, in St. Louis, Missouri to Senegalese parents. Akon is 50 years old.
Thanks to the musical influence from his father, Mor Thiam a renowned jazz percussionist and mother, Kine Thiam, a dancer and singer, Akon could play multiple instruments including the guitar, drums, and djembe at a very early age. He spent the early years of his childhood in Senegal, West Africa until the age of 7 when he returned to the US with his family who this time, settled in Union City, New Jersey.
Akon's interest in music grew as he became older and as a teenager, he had begun performing. He attended high school in New Jersey before proceeding to Clark Atlanta University in Atlanta, Georgia. However, he dropped out after one semester.
A Breakdown of Akon's Net Worth 
Akon officially debuted his music career in 1996 and since then, he has built so much wealth which is last estimated at $80 million. Akon made all the money from his various enterprises which mainly include:
Record Sales
Concerts and Tours
Music Production and Songwriting
Clothing lines, and
Brand Endorsements
Details of His Music Success and Earnings from Record Sales
Akon hit his career breakthrough after one of his songs caught the attention of Jerome Foster, the A&R of SRC Records, an imprint of the prestigious Universal Records. He consequently inked a recording contract with the label in 2003 and in 2004, released his debut album Trouble.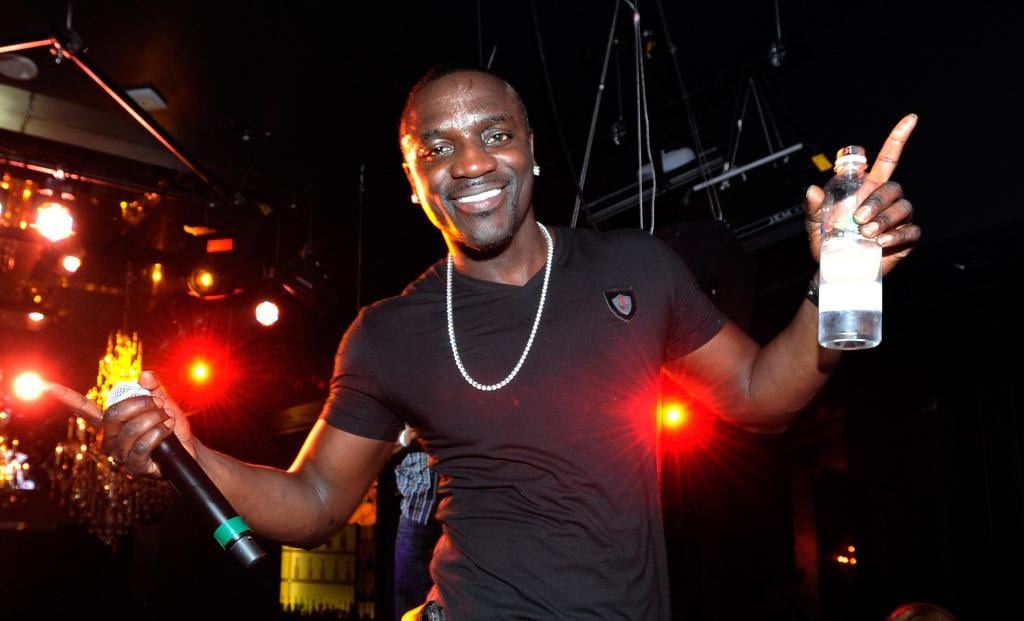 Trouble which reached #1 on the UK Album chart spawned several successful singles including "Locked Up", "Lonely" and "Belly Dancer". The album sold 24,000 in its first week of release and later received platinum certification in the US with over 1.6 million sales.
Akon's sophomore album, Konvicted was a bigger hit. Released in November 2006 under his new label, KonLive Distribution which he founded under Universal Music Group, the album debuted at #2 on the Billboard 200 and sold over 286,000 copies in its first week. Almost a year after its initial release, RIAA certified the album triple platinum after it sold over 3 million copies in the US alone.
Konvicted spawned singles like "Smack That" ft Eminem, which debuted at #2 on the Hot 100; "I Wanna Love You", ft Snoop Dogg made it to #1 on the Hot 100 becoming his first ever to attain that position. The album's third single "Don't Matter" also made it to the top of the Hot 100 chart, making it Akon's second consecutive chart-topping single.
More Album Success
Akon released his third studio album Freedom on December 2, 2008. It debuted at #7 on the Billboard 200 with 110,600 copies sold in its first week. The album went on to sell 1 million copies in the US, receiving platinum certification. Freedom produced hit singles like "Right Now (Na Na Na)", "I'm So Paid" ft Lil Wayne and Young Jeezy, and "Beautiful" ft Colby O'Donis and Kardinal Offishall.
Despite having released other songs and albums after Freedom, none has rivaled the commercial successes of his previous works. As of 2020, Akon has six studio albums to his credit as a solo artist. He has sold over 35 million records and has had 45 of his songs make it to Billboard's Hot 100. Back in 2017, he ranked #1 on Forbes' list of "Top 10 Most Bankable Artists in Africa".
Music Collaborations and Tours
In addition to his solo projects, Akon has collaborated with other artists to release several commercially successful music projects. Some of them include "Shut It Down" with Pitbull and the hit "Sexy Bitch" with David Guetta. The "Lonely" singer also collaborated with the late pop legend Michael Jackson "Hold My Hand" which is said to be Jackson's last work before his death.
Between 2007 and 2008, Akon embarked on the "Konvicted Tour" to promote his album, Konvicted. Around this time, he joined Gwen Stefani on her over $30 million grossing tour – "The Sweet Escape Tour". He was also part of Rihanna's 2008 "Good Girl Gone Bad Tour" which brought in over $10 million. Later in 2011, Akon joined Usher in his "OMG Tour" which boxed almost $75 million, earning the 7th spot on Billboard's "Top 25 Tours" for that year.
Earnings from His Record Labels and Music Production
Akon owns three record labels, Konvict Musik, KonLive Distribution and the Akonik Label Group.
Konvict Muzik
In 2004, following the success of his hit debut album, Akon founded Konvict Muzik in collaboration with Sony Music Entertainment. Among the highly successful albums recorded and produced by Konvict Musik are Akon's Konvicted (2006) and T-Pain's Epiphany (2007). Some of the popular acts currently signed unto the R$B/Hip Hop label are Verse Simmonds, Ya Boy, Omega, and top African acts including P-Square, WizKid, and Sarkodie.
KonLive Distribution
In 2007, he founded his second record label, KonLive Distribution to include Pop and Dance music. He created the company in collaboration with Interscope Records and one of its founders, Jimmy Lovine. Some of the artists signed to this label include Lady Gaga, Kardinal Offishall, Colby O'Donis, Jeffree Star, Natalia Kills, and others. KonLive Distribution is most popular for producing several Lady Gaga hits including her 6x platinum album The Fame (2008), her 5x platinum The Fame Monster (2009), and 4x platinum Born This Way (2011).
Akonik Label Group
In 2019, Akon co-created yet another recording company, the Akonik Label Group. The group which he founded with Motown veteran, Kedar Massenburg comprises four music labels, namely: Akonda, Ke Lo Ke, Akonik, and Jamakon. Following its launch, the company inked a distribution deal with BMG.
Alongside his own songs, Akon has under these music labels, written and produced hit songs/albums for other top acts including Gwen Stefani, Whitney Houston, Leona Lewis, Sway, and Pitbull. Among other hit songs produced by Akon is Stefani's "Sweet Escape" which peaked at #2 on Billboard Hot 100.
Although Akon has not revealed the exact amount he has earned from these labels, it is certain that he a gets a cut of the revenue everyone of their successful products brings in.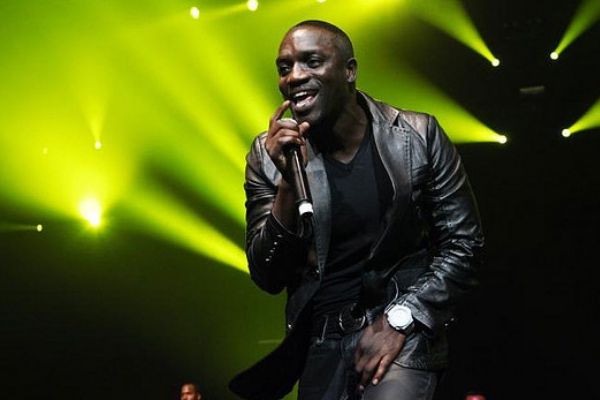 So far in his music career, Akon witnessed his greatest boom between 2008 and 2011. According to Forbes reports, the Senegalese-American singer made a total of $66 million from his music endeavours within this period. Below is the magazine's year by year calculations of his career earnings:
2008 – $12 million
2009 – $20 million
2010 – $21 million
2011 – $13 million
Konvict Clothing and other Business Collaborations
During the booming period of his music career, Akon created a unisex streetwear line called Konvict Clothing. He launched the clothing brand in 2007 and it comprises a collection of Denims, T-shirts, jackets, hoodies and hats. Akon later incorporated into the brand, a high-end version called Aliaune.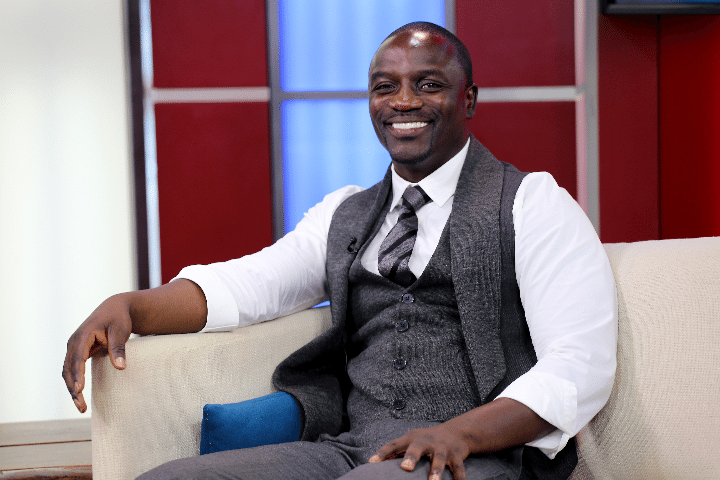 Akon has also endorsed a number of brands. Most prominent among his endorsement contracts is his campaign with Pepsi Soccer campaign. Other brands he has endorsed include Apogee, Beluga and Bitcoin.
In September 2016, Akon became the Chief Creative Officer of the uprising tech company, Royole. The Senegalese-American singer also co-owns a diamond mine in South Africa.
Akon Lighting Africa
Akon is a co-founder of "Akon Lighting Africa", a for-profit project which he established in 2014 alongside fellow Senegalese-American, Thione Niang. The project aims at providing African rural communities with power and has since received funding from a number of institutions including China Jiangsu International.
As of 2016, "Akon Lighting Africa" has successfully installed 100,000 solar street lamps and 1,200 solar microgrids alongside creating 5,500 indirect jobs for the youth across 15 African countries including Senegal, Benin, Mali, Guinea, Sierra Leone and Niger.
Akon City
As of 2020, Akon has completed plans on building AKON CITY, a $6 billion cryptocurrency town in his home country of Senegal. The iconic singer and producer is set to accomplish this feat in collaboration with Senegal government-owned tourism company, SAPCO. Per the "Locked Up" singer, the city will be run with a digital currency called Akoin.
Is Akon Married? – How Many Kids Does He Have?
Though Akon has managed to keep his family out of the spotlight, there are some things you can't completely hide – at least not forever. For a practicing Muslim who is allowed to have more than one wife, Akon is linked to several women. Reports however, has it that he married one of them whose name is
Tomeka Thiam
Aside from being a hair salon owner, no other information is available about Akon's wife, Tomeka who only made it to the spotlight via her husband's fame. There are meanwhile, no information on when and how Akon and Tomeka met and began their relationship. There are also none to substantiate claims that the couple are officially married.
With Tomeka, Akon has 4 children. He however, has 2 others with his other women. In all, Akon has 6 children namely:
Ali
Full name: Aliaune Thiam
Date of Birth: May 27, 1996
Occupation: Music engineer/producer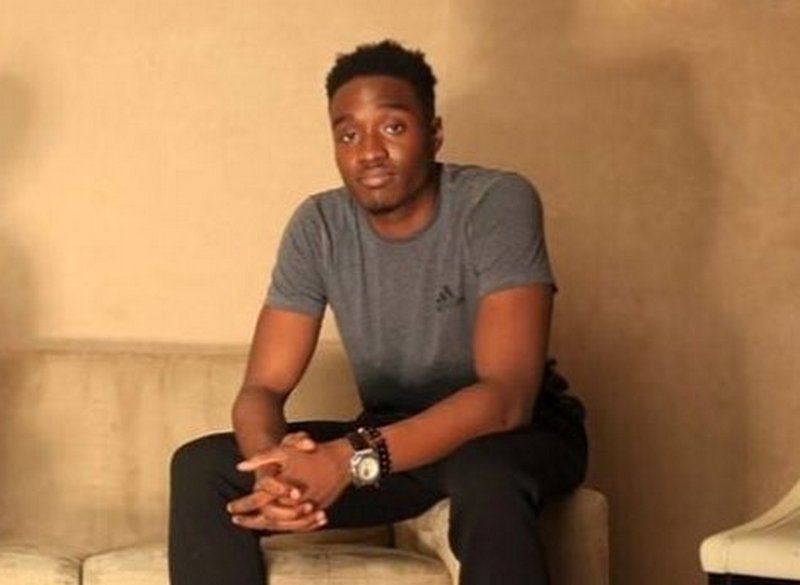 Ali is Akon's first child and son. He had her with his wife, Tomeka Thiam. Ali has settled for a similar career-path with his father having become a music engineer and producer.
Mo
Full name: Mohammad Thiam
Date of Birth: May 14, 1997
Occupation: Music artist
Mo is Akon's second child and son. He was born to the singer by one of his unnamed girlfriends. He appears to be pursuing music too.
Ty
Full name: Tyler Pittman
Date of Birth:  July 26, 2001
Occupation: Musician
Ty is Akon's third child and son. Akon had Ty with one of his girlfriends named Kelly Pittman. Ty is also a musician.
Jahvor
Full name: Jahvor Thiam
Date of Birth: October 10, 2001
Occupation: Singer-songwriter
https://www.instagram.com/p/CG5pwssAc5Z/?utm_source=ig_web_copy_link
He is Akon's fourth child and son, but his second with wife, Tomeka Thiam. Just like Akon, Jahbor sings as well as writes songs. His first song, "Locked Away" was produced by his dad. He is on the verge of releasing his album, V.E.N.U.S.
Alianna
Full name: Alianna Thiam
Date of Birth: May 27, 2007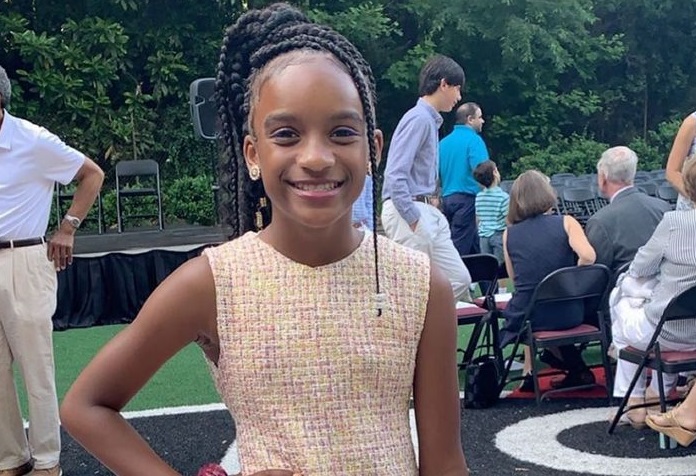 Alianna is Akon and Tomeka's first daughter and third child. She was born in 2007 during her dad's blossoming years. As of the time of writing this article, Alianna is still in middle school and yet to choose a career path.
Journey
Full name: Journey Thiam
Date of Birth: August 31, 2008
Journey is Akon's youngest child. His second daughter and fourth child with Tomeka, Born in 2008, Journey (pictured left in the above IG feed) is in the same age bracket with her elder sister Alianna (right).
Profile Summary
First Name:
Aliaume
Last Name:
Thiam
Estimated Net Worth:

$66 million
Salary:
$67,642 (Average)
Income Sources:
His music career, record labels, clothing lines, diamond mine, etc
Last Updated:

2020
Also Known As:

Akon
Sex/Gender:

Male
Profession:

Singer, songwriter, rapper, record, producer, actor, entrepreneur, philanthropist
Famous For:
His music hits Lonely, Smack That, I Wanna Love You and Locked Up
Colleges/Universities Attended:

Unknown
Educational Qualifications:

Unknown
Religion:

Islam
Birthday & Zodiac

Age/Date of Birth:

April 16, 1973 (50 years old)
Zodiac Sign:
Aries
Birth Place:

St. Louis, Missouri, USA
Nationality:
Senegalese-American
Ethnicity/Race:

Black
Country of Residence:

Unknown
Physical Attributes

Height:

5 ft 10¾ in or 180 cm
Weight:

78 kg or 171 lbs
Eye Colour:

Dark Brown
Hair Color:

Black
Other Body Measurements:

Chest 42inches, waist- 32 inches, arms/biceps- 15 inches
Relationships

Marital Status:

Dating
Spouse/Partner:

Nicole Bahls (2010-Present)
Family and Relatives

Father:

Mor Thiam
Mother:
Kine Gueye Thiam
Children:

six children whose names are not known
Siblings:
Bu Thiam (brother), Khady Thiam (sister)
Other Relatives:

Not available