Akon is a Senegalese-American singer, songwriter, rapper, record producer, actor and businessman whose wealth is estimated at $80 million.
From his African origin to his music career and how he got to become super-popular, here are the details of Akon's life.
Akon was born Aliaume Damala Badara Akon Thiam on April 16, 1973, in St. Louis, Missouri to Senegalese parents. Thanks to the musical influence from his father, Mor Thiam a renowned jazz percussionist and mother, Kine Thiam, a dancer and singer, Akon could play instruments like the guitar, drums, and djembe at a very early age. He spent the early years of his childhood in Senegal, West Africa until the age of 7 when he returned with his family to Union City, New Jersey.
Akon's interest in music grew as he became older and as a teenager, he had begun performing. He attended high school in New Jersey before proceeding to Clark Atlanta University in Atlanta, Georgia. However, he dropped out after one semester.
Music Career
Akon's music career began budding in the early 2000s when he turned his focus to writing his own lyrics and recording demos. His musical efforts boosted after he met with the president of Upfront Megatainment, Devyne Stephen who soon brought him under his professional tutelage. Stephen was also responsible for the early grooming of musicians like Usher. Akon's music career received the green light after one of his songs recorded with Stephen made its way to SRC Records, an imprint of the prestigious Universal Records. He inked a recording contract with the label in 2003 and a year later in 2004, Akon released his debut album "Trouble".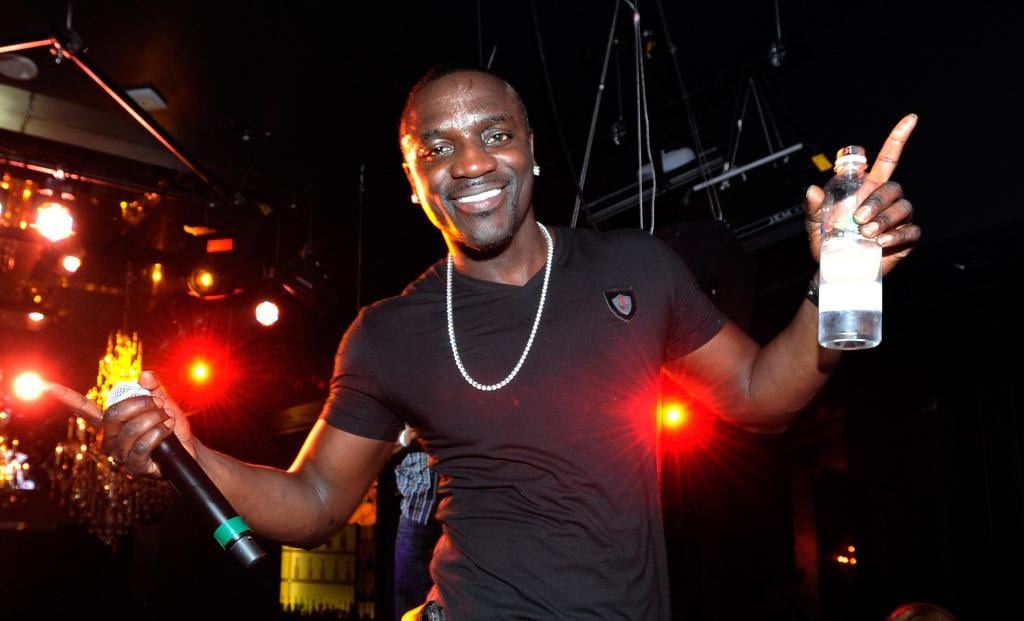 The album spawned several successful singles including "Locked Up", "Lonely" and "Belly Dancer". It reached #1 on the UK Album chart, selling 24,000 in its first week of release. The album was later certified platinum in the US with over 1.6 million sales.
Akon's Continued Success
Akon's sophomore album "Konvicted" was a bigger hit. Released in November 2006 under his new label, KonLive Distribution which he founded under Universal Music Group, the album debuted at #2 on the Billboard 200 and sold over 286,000 copies in its first week. Almost a year after its initial release, the album was certified triple platinum by the RIAA, selling over 3 million copies in the US alone.
Konvicted Spawned singles like "Smack That" ft Eminem, which debuted at #2 on the Hot 100, "I Wanna Love You", ft Snoop Dogg made it to #1 on the Hot 100 becoming his first ever. His third single "Don't Matter" made it to the top of the Hot 100, making it his second consecutive chart-topping single.
Akon's third studio album "Freedom" was released on December 2, 2008. It debuted at #7 on the Billboard 200 with 110,600 copies sold in its first week. It later sold 1 million copies in the US receiving platinum certification. Freedom produced hit singles like "Right Now (Na Na Na)", "I'm So Paid" (ft Lil Wayne and Young Jeezy), and "Beautiful" (ft Colby O'Donis and Kardinal Offishall).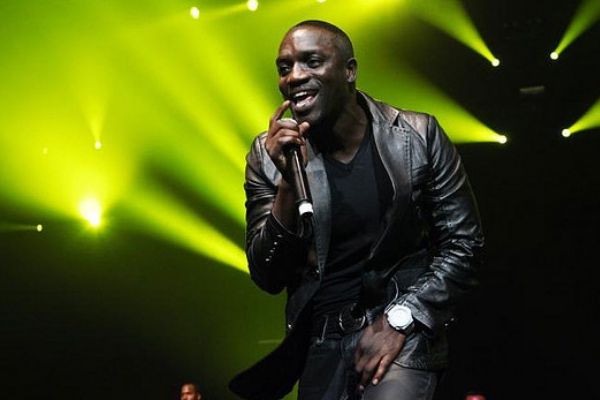 While it is true that Akon's teenage and early adulthood were somewhat turbulent, credible sources have revealed that the singer may have exaggerated his past criminal activities. Akon once stated that he spent 3 years behind bars for running a car-theft ring but on the contrary, he was only behind bars for months in 1998 for being in possession of a stolen car.
Other Music Endeavors
Prior to founding KonLive Distribution, Akon had previously co-founded another record label Konvict Muzik. Under these labels, Akon had produced and written hit songs for some of today's top acts including Lady Gaga, (who is signed to his KonLive) Gwen Stefani, T-Pain, Whitney Houston, Leona Lewis, and Pitbull. Some of the artist on his labels include Young Berg, Kardinal Offishall and top Nigerian artists like P Square, Davido, and Wiz Kid.
Akon has also worked with the late pop legend Michael Jackson. Their collaboration "Hold My Hand" released after MJ's death is said to be Jackson's last work before his death.
The musician has received 5 Grammy nominations and has won 5 World Music Awards.
Business Ventures
Akon owns two clothing lines; a regular Konvict Clothing and a high-end Aliaune. The lines include denim jeans, tees, hoodies, with blazers only exclusive to the latter luxury line. Akon also owns a diamond mine in South Africa.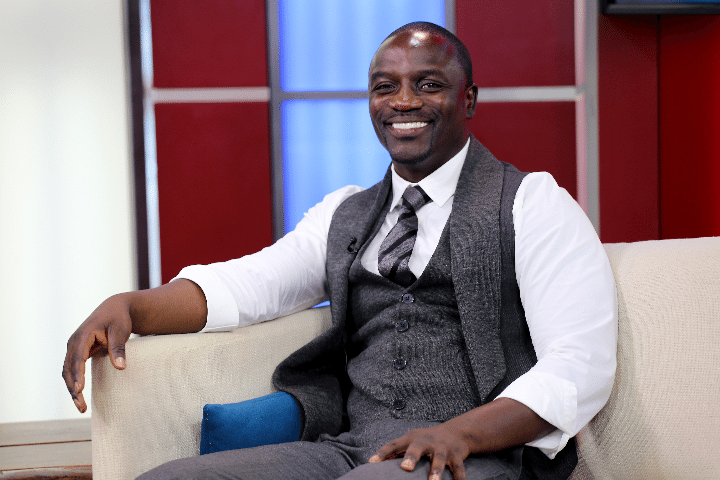 The Senegalese-American singer has been focused on his for-profit project, Akon Lighting Africa which he founded in 2014 alongside fellow Senegalese-American, Thione Niang. The project which aims at providing African rural communities with power has received funding from China Jiangsu International. As of 2016, the project had successfully installed 100,000 solar street lamps, 1,200 solar microgrids and has created 5,500 indirect jobs mostly to young people across 15 African countries including Senegal, Benin, Mali, Guinea, Sierra Leone and Niger.
While Akon has lately been quiet in the music scene the opposite is the case in his business endeavours, as he keeps expanding his portfolio. In September 2016, Akon was named the Chief Creative Officer of budding tech company – Royole.
Akon's Net Worth and House
Per Forbes calculations, Akon earned a total of $66 million from all his endeavours in music estimated between 2008 to 2011 (2008 – $12 million; 2009 – $20 million; 2010 – $21 million and 2011 – $13 million). Outside music, however, his many lucrative business ventures hands him an estimated net worth of $80 million.
He has two beautiful homes both of which are located in  Atlanta, Georgia, USA. One of the homes costs $1.65 million while the second costs a whopping $2.685 million.
Akon's Family: Details Of His Wife, Kids, and Brothers
Though Akon has managed to keep his family out of the spotlight, there are some things you can't hide – at least not forever. For a practising Muslim who is allowed to have more than one wife, he actually has one wife to whom he is married to. Her name is Tomeka Thiam. Nevertheless, there are two other women he has been romantically linked to.
In all, the man has 6 children from his three different women their names are: Alioune, Muhammad, Jhavor, Tyler, Aliona and Armah.
Akon has two brothers named Omar and Abou. Of the two brothers, the musician is closest to the youngest, Abou Thiam. Abou happens to be the CEO of Bu Vision as well as co-CEO of Konvict Muzik. It is claimed that during their younger days before breaking it big in the music industry, Akon stole cars while Abou sold weed for survival.
Also, there was a misconception that Akon and Abou are twins but this certainly is not the case. Both brothers just look so much alike. At a point, fans suggested that it is possible for Akon to receive bookings for performances at different locations at the same time. He would perform at one and his brother, at the other. Everyone would be fooled, they said. Abou also has a daughter named Khadijah as well as staple investments in Africa.