What is Ice Cube's net worth?
Net Worth:

$160 million
Salary:
NA
Income Sources:
Music career and movies
Age/Date of Birth:

54 years old (15 June 1969)
Height:

5 feet 8 inches
172.7 cm
1.73 m
Nationality:
American
Last Updated:

2021
Born O'Shea Jackson, Ice Cube is an American film producer, actor, record producer, screenwriter, rapper, and director. Above all, he is an entrepreneur and he has some businesses that are very prosperous. As of 2021, Ice Cube's net worth is $160 million
He is one of the African-American rappers that struggled from the streets to the top list of the richest music artists in America. Ice Cube has maintained a spot in the top 10 list of the greatest rappers of all time and has passed the legacy to his son.
More About His Huge Net Worth and How He Became One of The Richest Rappers
In addition to the money he makes from his music and film careers, Ice Cube also earns money from other sources such as his clothing line called Solo by Cube. He also earns his money from some endorsement deal with St. Ides Liquor and Coors Light Beer. By estimate, the famous rapper has $160 million at his disposal.
Buying really expensive houses has become increasingly popular among celebrities and Ice Cube isn't the type that will slack when it comes to his comfort. He has the money so he can afford to pop part of it to protect his physical comfort.
In 2016, he bought a Marina del Rey home that belonged to another prominent personality; Martial artist Jean-Claude. The house was built in 2011 on the banks of the Grand Canal. It has six bedrooms and 11 bathrooms with bathrooms directly connected to each of the rooms. Other notable spaces in the house include a home theatre, a wine cellar, dining room, living room, bar area, and a large office. The 7,575 sq.ft cost him $7.25 million. There is also a swimming pool on the rooftop which is surrounded by 360-degree views of Marina del Rey.
His Early Days and Career Beginnings
Ice Cube was born on the 15th of June 1969 in Los Angeles, California, to Doris and Hosea Jackson. His mother, worked as a clerk at a hospital while his father was a groundsman at the University of California, Los Angeles. He was raised on Van Wick Street, South-Central Los Angeles, in the neighbourhood of Compton together with his elder brother Clyde and half-sister, who was killed when he was twelve years old.
With a father and mother that took their parenting responsibilities very seriously, Ice Cube was able to escape being influenced by the prevailing ills in his neighborhood, such as violence, guns, and drugs. He was good at school and had a passion for football and music. O'Shea attended George Washington Preparatory High School, in Los Angeles, and at a point in his teen years, his parents withdrew him from the school and bussed him to William Howard Taft High School, a suburban high school in Woodland Hills, San Fernando Valley, California.
Being that he knew very little beyond the progressively worsening South Central Los Angeles, the wealth and stability that existed in his new environment made a lasting impression on him. Thus, he began seeing his hometown from a different perspective, wondering why much attention was not paid to the violence and drugs that were destroying it. As more of his friends were either imprisoned or killed, Ice Cube made up his mind the more to tow a better path than they did.
Upon his graduation from high school, he left home to enroll in the Phoenix Institute of Technology, Arizona in the fall 1987 semester. This was shortly after he wrote and recorded a handful of rap songs with the hip hop group, Niggaz Wit Attitudes (N.W.A). After he bagged a two-year diploma in architectural drafting in 1988, O'Shea moved back to the Los Angeles area and joined N.W.A again, keeping a career in his course of study as his plan B.
Ever Wondered How The Entertainer Got His Rap Name?…
O'Shea explained how he got his stage name in June 2017 during an interview with Stephen Colbert on "The Late Show". According to the rapper, he used to try talking to his brother's girlfriends when they called and when he (his brother Clyde) got tired of having him do that, he threatened to slam him into an old refrigerator dumped on the street. "I'm gonna take you down there, I'm slammin' you in the freezer and when they pull you out you're gonna be an ice cube," O'Shea quoted his brother. From then on, he started using the name and it stuck.
Ice Cube's Music Career Began From High School
While he was in ninth grade, Ice Cube started writing raps when a friend challenged him during one of their typewriting classes. With the rap lyrics he wrote in high school, he formed a rap group called the C.I.A. They performed at celebrations that were hosted by another then-up-and-coming rapper, Andre Romelle Young, professionally known as Dr. Dre. Having caught Dre's attention, Ice Cube became close friends with him, and later joined him and Eazy-E on N.W.A with other young rappers- DJ Yella and MC Ren- joining later.
Beginning The Journey With

C.I.A. 
Ice Cube formed C.I.A. in 1986 with two others, including his friend Anthony Wheaton, who goes by the stage name Sir Jinx. As mentioned before, they performed at parties where Dr. Dre served as host. Impressed by Cube's talent, Dre, who was part of a well known DJ crew and electro music group known as World Class Wreckin' Cru got Cube to help them write the song "Cabbage Patch", which turned out to be Wreckin Cru's hit song.
Dre and Ice Cube also embarked on a side project, a duo named Stereo Crew, which produced "She's a Skag," a 12-inch record released in 1986 on the Sony Music Entertainment-owned record label known as Epic Records. The following year, C.I.A. released its only music, a single titled "My Posse", produced by Dr. Dre. Meanwhile, Cube also performed sometimes with Dre at the Wreckin' Cru's home base, which was the Eve After Dark nightclub in Los Angeles, and while Dre would be on the turntable, Ice would do the rapping, usually mimicking songs by other artists in a humorous manner.
Achieving More With Niggaz Wit Attitudes (N.W.A)
N.W.A was formed by the co-founder of Ruthless Records, Eric Lynn Wright, known professionally as Eazy-E. The group was originally made up of just two members- Eazy-E and Dr. Dre. However, Kim Renard Nazel (aka Arabian Prince) and Ice Cube joined the roster after the latter had kicked off as a rapper for C.I.A. Later on, Dre brought his former World Class Wreckin' Cru group member DJ Yella to join the team. With N.W.A based in Compton, California, Cube became the only core member of the group who was not a Compton native.
At the age of 16, Ice Cube sold his first song "Boyz-n-the-Hood" to Eazy-E, this was even before the latter's record label and N.W.A came to be. Following the success of the song, which helped gangsta rap achieve permanent acceptance in California, Eazy focused on building N.W.A and not long after, the group gained MC Ren (Lorenzo Jerald Patterson). On August 8, 1988, N.W.A released their official debut album, "Straight Outta Compton" on Ruthless Records. The 60:16 long album is made up of 13 tracks with Ice Cube writing some of Dr. Dre's lyrics and almost all of Eazy's. He also wrote a good number of the songs on Eazy-E's debut album, "Eazy-Duz-It".
Ice Cube's Career With N.W.A. Ended On A Sour Note
As a result of his immense contributions to N.W.A., including writing half of the lyrics on Straight Outta Compton, Ice Cube expected more in royalty than the $32,000 total he was paid. Not willing to keep silent, he questioned his compensation towards the end of 1989, as well as the management of the group by Jerry Heller, who presented him a contract that year which failed to confirm him as an official member of N.W.A.
As a result of the royalty disputes, Ice Cube left the group and its label in 1990. Afterward, he filed a lawsuit against Heller, but it was eventually out of court. Reacting, members of N.W.A. dissed Cube on the 1990 EP "100 Miles and Runnin'" with the lyrics, "We started with five, but yo / One couldn't take it—So now it's four / Cuz the fifth couldn't make it." The video of the song also showed the other members of the group in a jail cell while a fifth person who looked like Ice Cube is freed. The group continued the attack on Cube the following year in their second and last album "Niggaz4Life".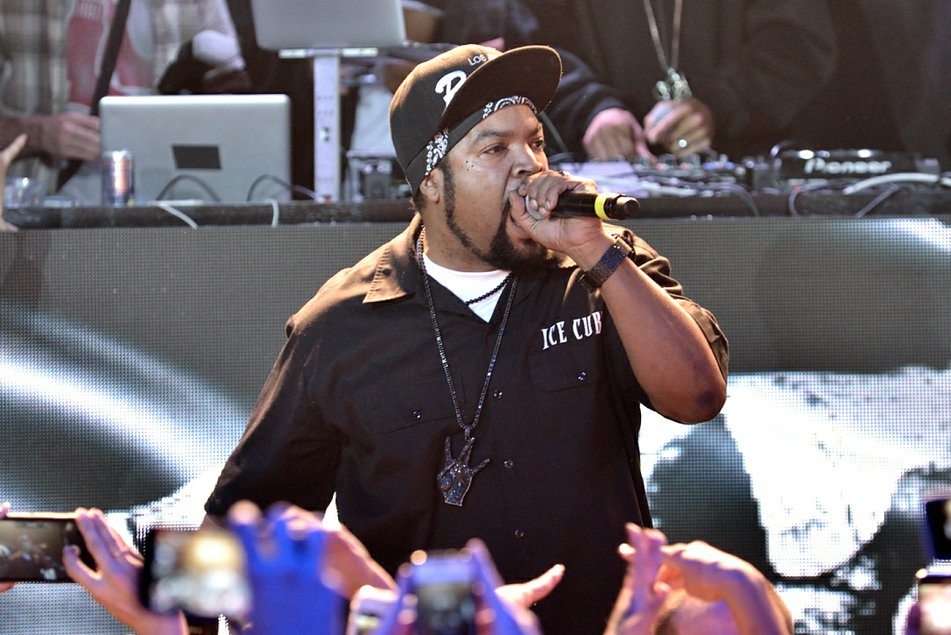 Moving On As a Solo Artist
After Ice Cube quit the group, he started a solo career, recording his first album "AmeriKKKa's Most Wanted" in early 1990 with the production team known as the Bomb Squad. Upon its release in May, it became an instant hit. In the same year, Cube released the EP "Kill At Will" to critical acclaim. It was so successful that it became the first-ever hip-hop EP that went platinum.
Cube's second album was very much anticipated with over a million people ordering it in advance. The album "Death Certificate" eventually got released on the 29th of October 1991, on Lench Mob Records and Priority Records, and on 20 December 1991, it was certified platinum.
Not slowing down at all, Cube went on to record and release his third album "The Predator" in November 1992, during the Los Angeles riots. This became the first album ever, to feature on the top of both the R&B and rap charts and remains the best and most successful album in his music career, with more than 3 million copies sold in the United States alone. Sequel to the release of this album, the rapper's audience greatly reduced.
On the 7th of December 1993, Cube's fourth album, "Lethal Injection" was released. Even though it was not well-received by critics, it was commercially successful as it did not only debut at #5 on the Billboard 200 but also sold 215,000 copies in the first week of its release, thanks to singles such as "What Can I Do?", "Really Doe", "You Know How We Do It," and "Bop Gun (One Nation)".
Returning To Music After A Five-Year Break
Sadly, Ice Cube completely lost his audience after his 4th album, and probably as a result of that coupled with the fact that he was working on other projects, he took five years before releasing his next album titled "War & Peace Vol. 1 (The War Disc)" on November 17, 1998. Debuting at No. 7 on the Billboard 200 chart, it sold 180,000 copies in the first week.
It took another 2 years before the rapper's sixth album, Volume 2, got released, precisely on March 21, 2000, on his own label Lench Mob Records. It sold 190,000 copies in the first week of its release, making it to the top of the Billboard 200 chart at number 3 and at number 1 on the Billboard Top R&B/Hip-Hop Albums. That notwithstanding, a lot of fans were of the opinion that the 5th and 6th albums, particularly the 6th, were not as good as his earlier works. Also in the year 2000, Ice Cube went on the Up in Smoke Tour alongside Eminem & Snoop Dogg
The rapper spent the following six years focusing on several on-screen projects and as a result, Volume 2 remained his last album until he made a comeback with "Laugh Now, Cry Later" which was released on June 6, 2006, and has since been certified Gold. This was followed by "Raw Footage" on August 19, 2008, and "I Am the West" on September 28, 2010. While the former debuted at number 5 on the Billboard 200 and sold 70,000 units in the US, the latter debuted at #22 on the same pop albums chart with first-week sales of 22,000. On December 7, 2018, Cube's tenth and last studio album so far, "Everythang's Corrupt" was released after several years of delay.
Of all the members of the N.W.A., Cube became and is still the most successful rapper that went solo. He was named among the top ten greatest MCs of all time and Snoop Dogg described him as the greatest MC alive. The rapper has sold millions of records worldwide. He is also known to nurture some of the greatest rappers as a record producer.
Cube And The Westside Connection
In 1996, rappers Ice Cube, Mack 10, and WC formed a trio under the group name the Westside Connection with the aim of reinforcing West pride and resonating with the less appreciated. The group released their debut album titled Bow Down on October 22, 1996, and it was made up of 13 tracks. On November 9, 1996, the 48:07-long album took the second spot on the Billboard 200 with 145,000 copies sold. It ended up selling 1.7 million units and was eventually certified platinum by the Recording Industry Association of America (RIAA) on January 10, 1997.
Released by Hoo-Bangin' Records, Capitol Records, and EMI on the 9th of December 2003, the group's second album, Terrorist Threats, became popular with "Gangsta Nation", the only single released and was certified Gold. The single featured Nate Dogg and the album itself comprises of 14 tracks. Even though the album was critically acclaimed, it recorded lesser sales than the first.
Despite being a supergroup, the Westside Connection later disbanded in 2007 after Cube and Mack 10 had a disagreement over the former's film work limiting the group's tour. Besides his solo and group career, Cube has also featured on the songs of numerous artists and collaborated with many more.
Awards and Nominations (Music Awards)
In 2006, he received VH1 hip-hop Honors
BET hip-hop Awards in 2009
BET Honores in 2014.
Film Awards
2000: Blockbuster Entertainment Award: Favorite Action Team (for Three Kings)
2002: MECCA Movie Award: Acting Award
The Entertainer Has A Thriving On-Screen Career
Not only has Ice Cube been active in the music industry, but he has also been active in the film business and featured in several hit movies. Many people know him from his movies. His first appearance was in the 1991 movie, "Boyz In The Hood", where he portrayed the character of Darin "Doughboy" Baker.
He also featured in other films like "XXX: State of the Union", and "Three Kings". Other common movies that Ice Cube has appeared on include the family-friendly "Barbershop", the adult-targeted "Friday", and the 2005 family comedy film, "Are We There Yet". All three movies had sequels that were very successful.
In recent times, Ice Cube has proven his amazing ability to display an amazing performance in some top movies. He has featured in movies like "21 Jump Street", "The Lottery Ticket", among others. He was also a lead cast of "Drive Along" 1 and 2, where he played along with Kevin Hart.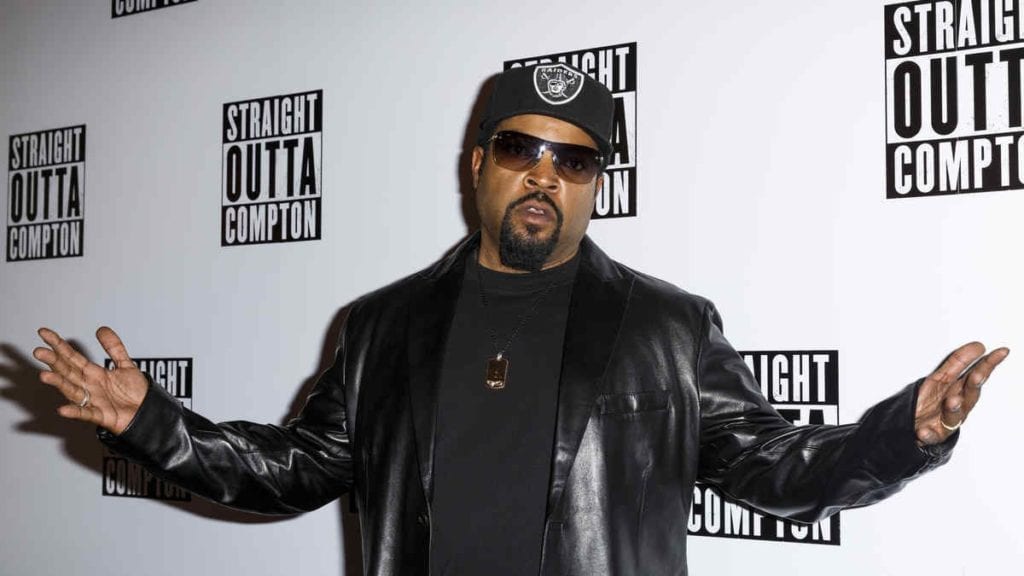 Ice Cube Is Also A Filmmaker
Although the entertainer has done more ob-screen work as an actor, he has also produced, directed and worked as a screenwriter on a number of projects. As of 2020, he has produced over twenty films and television shows, including the 1995 stoner comedy film "Friday", which he also co-wrote, the 1997 action thriller "Dangerous Ground", and The Players Club (1998), which he also wrote, acted in and directed in his directorial debut.
In 2000, Ice Cube wrote and released a sequel to "Friday" titled"Next Friday", which became the very first film to be produced by Cube's film production company Cubevision. He followed it up in 2002 by co-writing and co-producing the buddy action comedy film "All About The Benjamins" and "Friday After Next" (which he singlehandedly wrote and produced).
From 2004 through 2010, the actor produced a total of nine films, including "Barbershop 2: Back in Business", "Are We There Yet?", "Beauty Shop", "Sierra Leone's Refugee All Stars", "First Sunday", "The Longshots", "Janky Promoters" (which he also wrote), and "Lottery Ticket". His next movie production project was the 2014 film "Ride Along" followed by the biographical drama film "Straight Outta Compton" in 2015. The following year, Cube went on to produce "Ride Along 2" and "Barbershop: The Next Cut".
The talented entertainer produced his first television show, BarberShop: The Series, in 2005 and followed it up the next year by producing his first reality TV show titled Black. White. He later created and produced the animated TV series Friday: The Animated Series in 2007 and also directed one episode of the ESPN documentary film 30 for 30 in 2010. Continuing his work as a filmmaker, Ice Cube went on to co-create and produce the TBS TV sitcom Are We There Yet? which ran for three seasons from June 2, 2010, to March 1, 2013.
Of all the films he wrote and produced, Ice Cube appeared in all except three. In recognition of his contributions to America's film industry, Cube has received several nominations for his work but has only won two, including the Blockbuster Entertainment Award for Favorite Action Team (for Three Kings) in 2000 and MECCA Movie Award: Acting Award in 2002. Cube also received a star on the Hollywood Walk of Fame in 2017.
Meet Ice Cube's Wife and Son
Ice Cube is a successful actor and rapper who with tenacity and firmness of purpose has done well for himself. For the kind of success he's found in his career, one would think he would get involved in some baby mama dramas or dramatic romantic affairs. But if there is one thing the star has taught us, it is how to have a large home that is built on love and respect.
He married Kimberly Woodruff in 1992 and they have been together ever since. To date, the star still gives a flow of speech about his wife at any chance he gets. He calls her his backbone and says she still gives him butterflies when he sees her.
Although not much is known about her as she avoids public attention, it is pretty obvious that she has been a supportive wife and mother.  She has held on Cube through good and bad times. She was with him when the Ice Cube brand was still a dream. The two have four children and among them is O'Shea Jackson Jr, also known as OMG.
His son O'Shea is the second oldest. He was born on February 24, 1991. OMG grew up in San Fernando Valley. As a rapper and actor, O'Shea shares a lot in common with his dad. He even played a very significant role in the 2015 biopic "Straight Outta Compton". The movie was based on the rise and fall of his dad's gangsta group named N.W.A. The role, which was O'Shea's first appearance in the film industry has placed him in the spotlight.
Profile Summary
First Name:
O'Shea
Last Name:
Jackson
Estimated Net Worth:

$160 million
Salary:
NA
Music career and movies
Last Updated:

2021
Also Known As:

Ice Cube

Sex/Gender:

Male
Profession:

Rapper and actor
Famous For:
N.W.A and Boyz N the Hood
Colleges/Universities Attended:

Taft High School
Washington Preparatory High School
Phoenix Institute of Technology
Educational Qualifications:

Degree in drafting
Religion:

Muslim
Birthday & Zodiac

Age/Date of Birth:

54 years old (15 June 1969)
Zodiac Sign:
Gemini
Birth Place:

Crenshaw, California, United States
Nationality:
American
Ethnicity/Race:

African American
Country of Residence:

The United States of America
Physical Attributes

Height:

5 feet 8 inches
172.7 cm
1.73 m
Weight:

88 kg
194 lbs
Eye Colour:

Dark Brown
Hair Color:

Black
Other Body Measurements:

Feet/shoe Size: US 10, EU 43, UK 9,5
Relationships

Marital Status:

Married
Spouse/Partner:

Kimberly Woodruff (m. 1992)
Family and Relatives

Father:

Hosea Jackson
Mother:
Doris Jackson
Children:

O'Shea Jackson Jr. (b. 1991)
Darrell Jackson Rapper (b. 1992)
Deja Jackson (b. 1994)
Karima Jackson (b. 1994)
Shareef Jackson (b. 1995)

Siblings:
Darryl Jackson (brother)
Sharif Jackson (brother)
Kareema (sister)
Beverley Jean Brown (Late half-sister)
Other Relatives:

Khaleesi - Granddaughter
Related Questions:
Ice Cube has a net worth that is estimated at $160 million in 2020. He made his fortune from his career as a rapper and actor.
Ice Cube and Ice T are not related by blood although the two men are both actors and rappers. While the real name of Ice Cube is O'Shea Jackson, the real name of Ice T is Tracy Lauren Marrow.