Chris Tucker is an American actor and comedian. In 2011 after the IRS revealed Chris Tucker owed $11.5 million in back taxes, Chris Tucker's financial standing was a negative $11.5 million as he was unable to pay them at the time. However, its been some time since then and Chris has been actively trying to bounce back his finances, while the problem with the IRS seems to be gone, Chris Tucker's current net worth is unavailable to the public. Read on to discover more.
Chris Tucker Bio and Height
Chris Tucker was born on 31st August 1971 in Atlanta Georgia. While in high school, Tucker took part in talent shows and admired the works of veteran comedians like Eddie Murphy and Robin Harris.
After graduating from high school, Tucker moved to LA to pursue a career in stand-up comedy and acting.He began performing at LA clubs before landing a spot on HBO's Def Comedy Jam at just 20 years old.
In the mid 90's, his acting career kicked off with the comedy film "House Party 3". He appeared in 1995 comedy "Friday" which also featured Ice Cube. The movie would become his breakout role as it opened the doors to bigger roles.
The same year, he had roles in "Money Talks" and "The Fifth Element". Tucker's acting career reached its peak when he starred in 1998 action comedy "Rush Hour" alongside Jackie Chan. The commercial success of the movie saw Tucker demand and receive $20 million to appear in its sequel.
He inked a $40 million two-movie deal with New Line Cinema. One of the movies was the third sequel of Rush hour for which he received $25 million. In addition to the paycheck for his role, Tucker also received 20% of the gross proceeds from Rush Hour 3. This made him the highest-earning actor of 2007.
After a quiet 5 years, Chris Tucker who stands tall at the height of 6 feet, appeared in 2012 romantic comedy-drama "Silver Linings Playbook" which featured Bradley Cooper and Jennifer Lawrence. The movie received multiple award nominations, winning some including an Academy Award.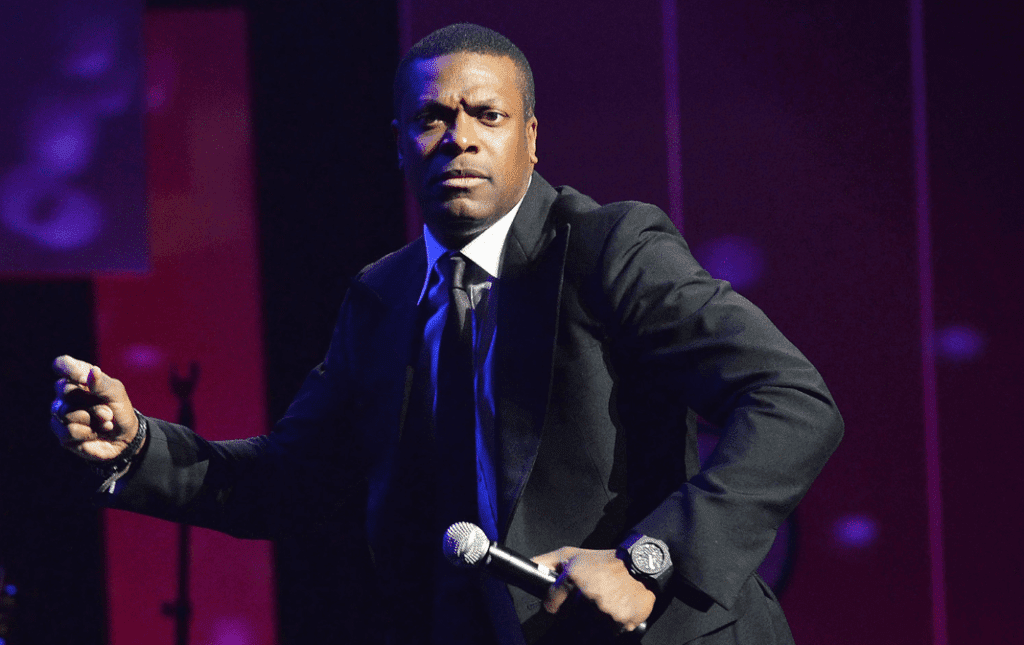 Chris Tucker Net Worth
In 2011, news from the many reliable sources revealed that Chris Tucker, (a man who was once Hollywood's top man paycheck wise) owed about $11.5 million in back taxes from 2001 – 2005. However, his representative claimed the figures were incorrect while blaming the lapse on poor management and accounting. Tucker had to sell his 10,000 square foot Florida mansion in foreclosure as he was unable to complete payment of the $4.4 million he owed. In 2014, Tucker settled with the IRS after he was slapped with another $2.5 million tax lien.
Things were quiet from Tucker until 7th July 2015 when comedian Terry Hodges filed a lawsuit against the actor and Netflix for failure to pay him $66,000 in fees for years of his writing, producing and editing contributions towards Tucker's first ever stand-up special "Chris Tucker Live" which was to premiere on Netflix in three days.
See Also: Chris Rock Bio, Wife and Kids, Divorce, Girlfriend, Brother, and Family
Hodges also claimed Tucker failed to credit him as a co-producer for the show as against the original plan. However, his threat rolled off Tucker like water off a duck back as "Chris Tucker Live" went ahead to premiere on Netflix on 10th July 2015. In addition to his show, Tucker also appeared in the 2016 war comedy-drama Billy Lynn's Long Halftime Walk alongside Vin Diesel and Kristen Stewart. Also, rumor has it there are ongoing talks for the fourth sequel of Rush Hour. The exact figure of Chris Tucker's net worth may not be known, but with his stand-up special running and a couple movie projects at hand, it is definitely far from a negative value.
Chris Tucker Wife, Affair, Son
Chris Tucker, supposedly, got engaged to Fox anchor Synne Simpson in 2016. He is, however, still unmarried and the two seem to no longer be engaged although some sources claim they are secretly married. Previously, he married Azya Pryor with whom he had a child.

Chris Tucker has a long dating history that includes Nia Long, Gelila Asres, and Azja Pryor. He did get married to Azja Pryor but they got divorced in 2000. His son with Pryor is named Destin Tucker, a teenager studying cinema, technology and emerging media studies at Morehouse College.

Fact Check: We strive for accuracy and fairness. If you see something that needs updating,