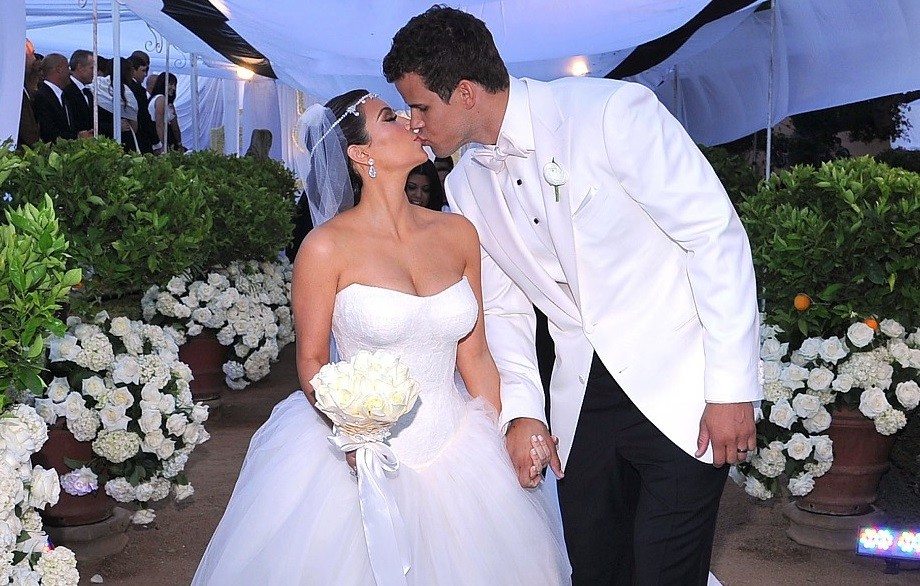 Ah! How we love our celebrities! From their incredible talents to their exquisite lifestyles to their extravagant events, we just can't get enough of looking in on their comings, goings, trappings, and exploits. One event that grabs our attention is their wedding, or should I say weddings. Here we report on what we consider to be the top 30 most ridiculously expensive celebrity weddings, in order of their price tag. If you were standing, I advise you to grab a seat as some of the price tags in this list could get your knees weakened, LOL!
Most Expensive Celebrity Weddings and How Much They Cost
32. Ivanka Trump and Jared Kushner
Price Tag: $1 million
Wedding Date: 25 October 2009
Wedding Venue: Trump National Golf Club
Notable Guests: Natalie Portman, Andrew Cuomo, Barbara Walters, Rupert Murdoch, Rudy Giuliani, Regis Philbin, and Anna Wintour, Russell Crowe, etc.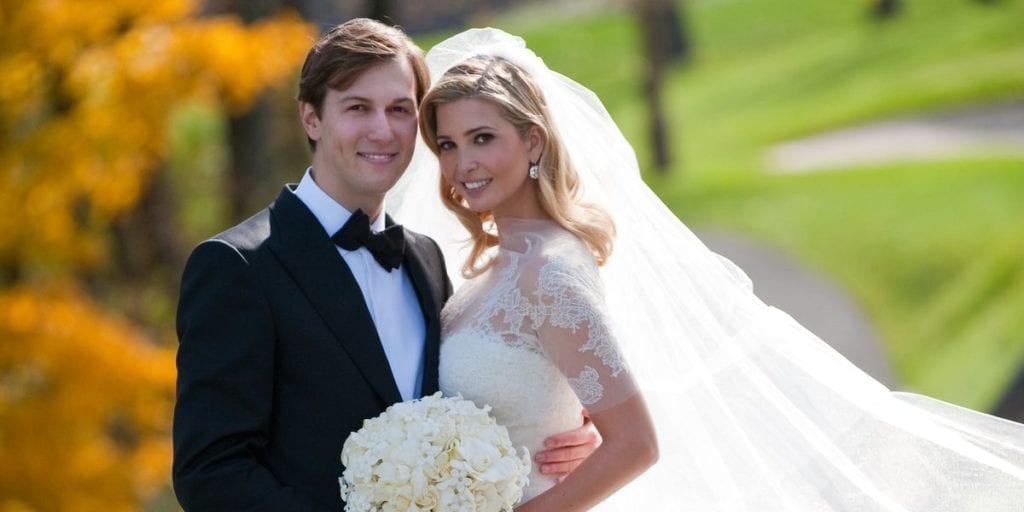 Jared Kushner and Ivanka Trump became husband and wife in front of about 500 guests who attended their nuptials at the prestigious Trump National Golf Club in New Jersey. The event which is estimated to have cost about $1 million at the time was chiefly planned by the bride. Her Vera Wang wedding gown cost about $50, 000 while the pieces of jewelry she wore were from her Ivanka Trump Jewellery line which came all studded with diamonds.
31. Khloe Kardashian & Lamar Odom
Price Tag: $1 million
Wedding Date: 27 September 2009
Wedding Venue: Irving Azoff's Beverly Hills Mansion
Notable Guests: Kelly Osbourne, Ryan Seacrest, Kobe Bryant, Chelsea Handler, etc.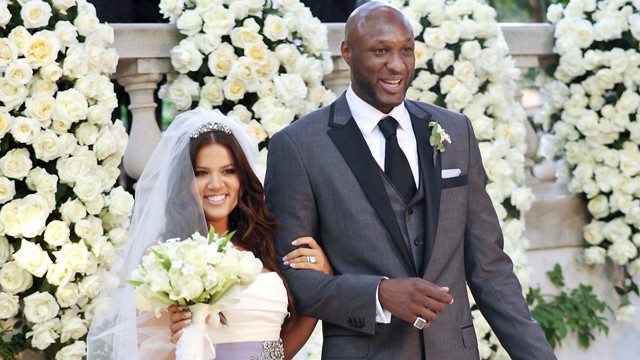 When it comes to the Kardashians, your expectations should have no limits. Knowing each other for just six weeks, both agreed to get married in 2009. After nine days of planning, married they did in a million-dollar lavish wedding which took place in Beverly hills. Her Vera Wang dress was a center of attraction. Barely four years later, the couple split and finally divorced in 2015 following Lamar's battle with drugs and cheating on Khloe.
30. Jennifer Aniston & Brad Pitt
Price Tag: $1 million
Wedding Date: 29 July 2000
Wedding Venue: Malibu
Notable Guests: Courteney Cox, Ed Norton, Cameron Diaz, Salma Hayek, etc.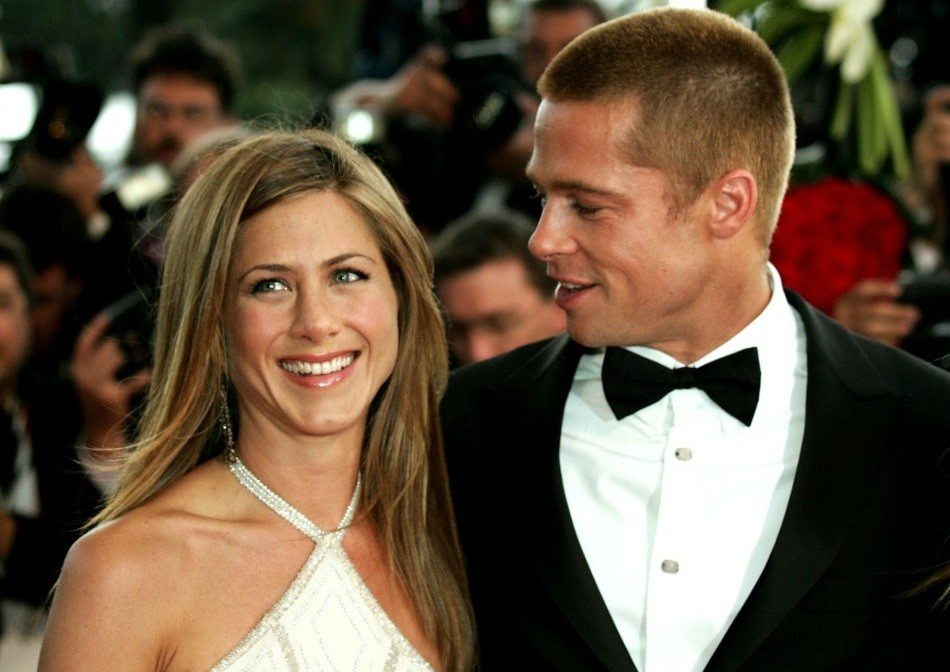 The pair got married in 2000 and became Hollywood's most popular couple. The wedding took place in a flower-groomed tent in Malibu. Most of the price tag for the wedding went for champagne, the 50,000 flowers, and the fireworks display that ended the day. Brad and Jenifer divorced five years later.
29. Elin Nordegren & Tiger Woods
Price Tag: $1.5 million
Wedding Date: 5 October 2004
Wedding Venue: Sandy Lane resort in Barbados
Notable Guests: Michael Jordan, Charles Barkley, etc.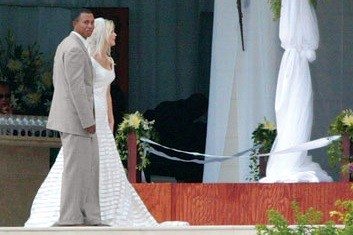 The pro-golfer tied the knot, before all the affairs, in an elaborate ceremony that was shrouded in secrecy. The guest list was modest, as most celebrity weddings go. To make sure their privacy was honored, the couple rented the entire hotel, including the sole helicopter charter available. That's a lot of rooms, space, and security to pay for. Disappointingly, as the wedding was held in secret there were no photos revealing as much as you might have liked – Apologies! We respect Tiger Woods privacy, and giving us little or no visuals of his big day doesn't make us love him any less.
28. Madonna & Guy Ritchie
Price Tag: $1.5 million
Wedding Date: 22 December 2000
Wedding Venue: Skibo Castle near Dornoch in Sutherland, Scottish Highlands
Notable Guests: Gwyneth Paltrow, Stella McCartney, Trudie Styler, Vinnie Jones, Rupert Everett, etc.
The 'American life' singer married a British filmmaker in December 2000, at Skibo Castle in Scotland. With the number of guests around to pepper the event and for privacy's sake, the couple rented the entire 49 room castle for their wedding event. Madonna's dress designed by Paul McCartney's daughter, Stella McCartney of Paris had its fair share in the price tag, other expenses include the bride's accessories, champagne, flights. Security worked to match their pay as no single wedding photo was seen by the public. The couple divorced in 2008.
27. Sir Elton John & David Furnish
Price Tag: $1.75 million
Wedding Date: 21 December 2005
Wedding Venue:  Sir Elton's Windsor Mansion
Notable Guests: Jimmy Carr, David Beckham, Ed Sheeran, Christopher Bailey, Lulu, etc.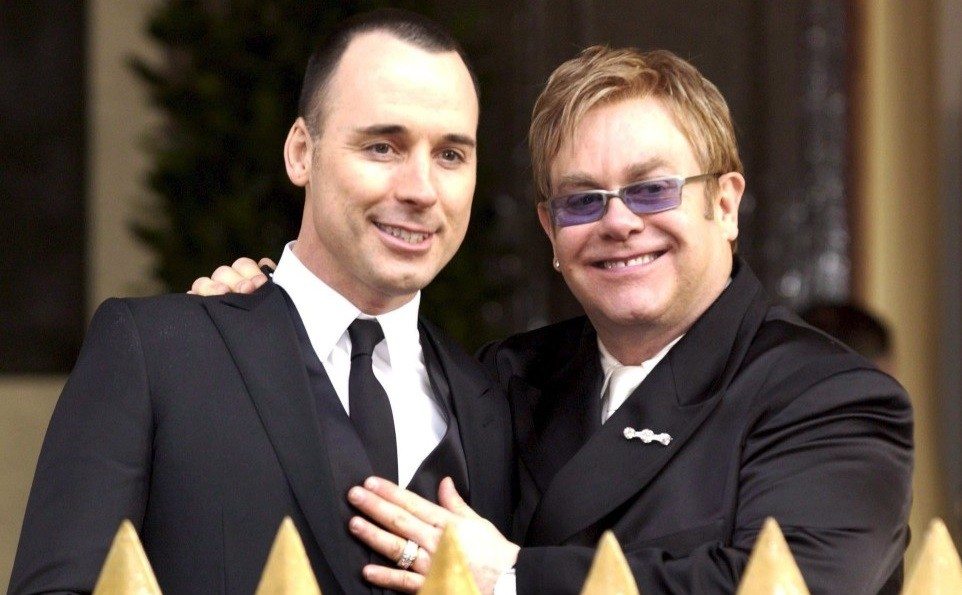 Technically not a wedding maybe, but this civil union still sports a hefty price tag. The ceremony was held at Windsor's Guildhall, followed by a reception at Sir Elton's Windsor mansion. Maybe it was the pink champagne that ran up the price tag.
26. Christina Aguilera & Jordan Bratman
Price Tag: $2 million
Wedding Date: 19 November 2005
Wedding Venue: Staglin Family Vineyards in Rutherford, Napa Valley California
Notable Guests: Shelly Loraine, Irving Azoff, etc.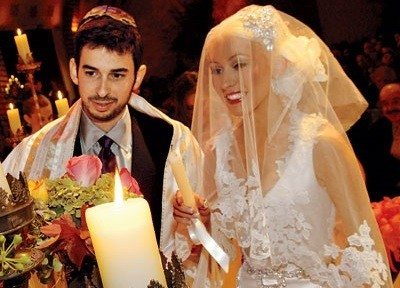 In 2005 Christina Aguilera tied the knot with music producer, Jordan in a traditional Jewish wedding inside a white rose and silver crystal decorated tent at a privately rented family vineyard, welcoming at least 130 guests. The ceremony featured a 14-piece orchestra, the bride looked elegant in her bespoke Christian Lacroix gown. The pop-star and her new groom partied with friends all night long till dawn.  Five years later the couple went separate ways.
25. Katie Holmes & Tom Cruise
Price Tag: $2 million
Wedding Date: 18 November 2006
Wedding Venue: Odescalchi Castle, Braccino Rome, Italy
Notable Guests: Sky Dayton, J.J Abrams, Jenna Elfman, Jerry Bruckheimer, Cameron Crowe, Terry Semel, Dan Snyder, Paula Wagner, Rick Nicita, James Packer, Kathleen Kennedy, etc.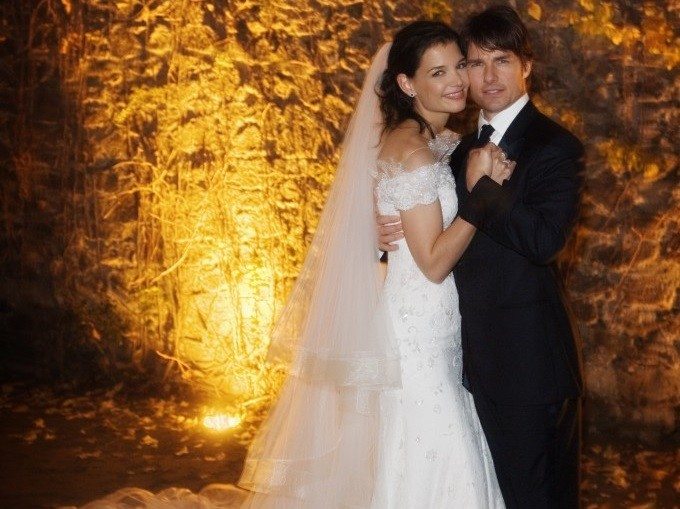 At the time in 2006, it was hard to tell this wedding from a fairy tale. The site was the 15th Century Odescalchi Castle. Katie's incredible silk gown was designed specially for her by Giorgio Armani.
24. Elizabeth Hurley & Arun Nayar
Price Tag: $2.5 million
Wedding Date: 2 March 2007
Wedding Venue: Sudeley Castle in England and Umaid Bhawan Palace in Jodhpur, India
Notable Guests: Donatella Versace, Damian Hurley, etc.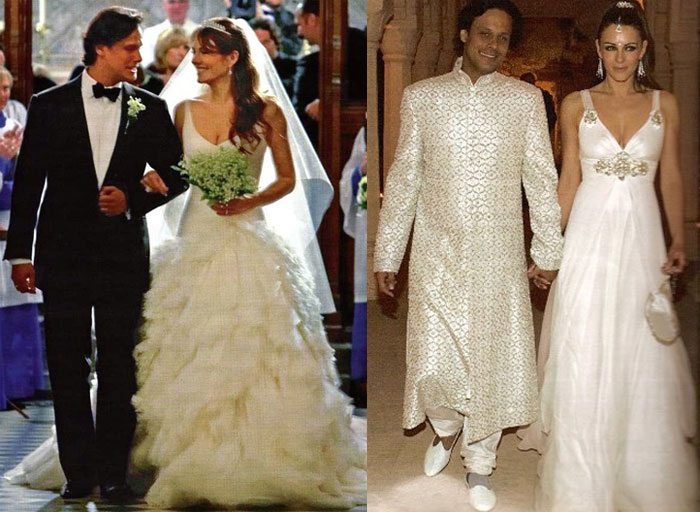 Nope! The photo above isn't in one wedding, but two, call it a double threat…lol! The Hollywood actress and model got married to the Indian business mogul in an Anglican style at the Sudeley Castle in Gloucestershire, England, and also in a traditional Hindu wedding in Jodhpur, India, the groom's birthplace which lasted for a week. Major expenses went to the cost of accommodating and mobilizing the guests. Sadly, their love race dramatically ended 3 years later in 2011.
23. Crown Princess Victoria of Sweden & Daniel Wrestling
Price Tag: $2.6 million
Wedding Date: 19 June 2010
Wedding Venue: Stockholm Cathedral
Notable Guests: King Carl XVI Gustaf and Queen Silvia, Prince Carl Philip and Princess Madeleine, Princess Birgitta and Prince Johann Georg of Hohenzollern, Princess Désirée, Baroness Silfverschiöld and Baron Niclas Silfverschiöld, Princess Christina, Mrs. Magnuson, and Tord Magnuson, Princess Margaretha, Mrs. Ambler, King Albert, and Queen Paola, etc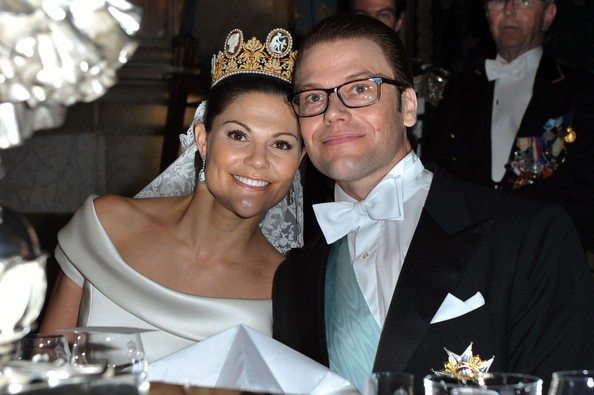 The crowned princess was swept off her feet by her fitness trainer and went ahead to marry him ignoring disapproval from her dad, King Carl XVI Gustaf, the king of Sweden. They married in 2010 at the Stockholm Cathedral, Sweden. The wedding was then tagged the biggest wedding in Europe since that of Lady Diana to Prince Charles.
 22. Heather Mills & Sir Paul McCartney
Price Tag: $3.6 million

Wedding Date: 11 June 2002
Wedding Venue: San Salvator's Church and Castle Leslie
Notable Guests: Mike McCartney, Stella McCartney, Mary McCartney, James McCartney, Heather McCartney, etc.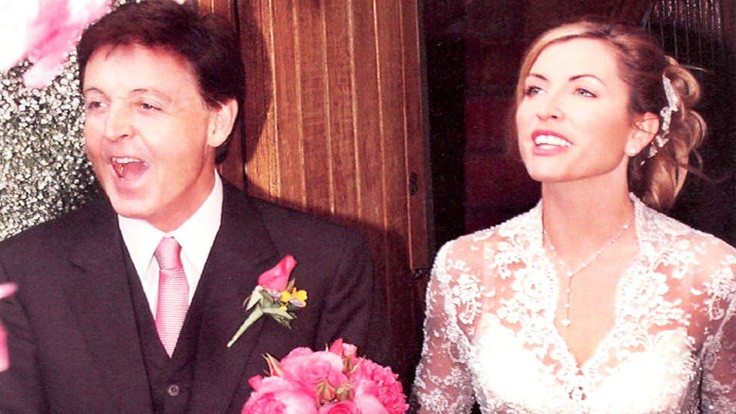 Sir Paul met model, skier, and author Heather Mills in 1999 at an awards ceremony. The pair were married in 2002 in Ireland, in an extravagant Indian-themed wedding. The flowers and fireworks ran up a bill of $300,000 entirely on their own. But it was the rental fee for the castle that ran the total bill up to a whopping $3.6 million.
21. Salma Hayek & François-Henri Pinault
Price Tag: $3.5 million
Wedding Date: 14 February 2009
Wedding Venue: Venice Opera House Teatro La Fenice
Notable Guests: Emir Kusturica, Anna Wintour, Woody Harrelson, Bono, Penelope Cruz, Charlize Theron, Jacques Chirac, Ashley Judd, Stella McCartney, etc.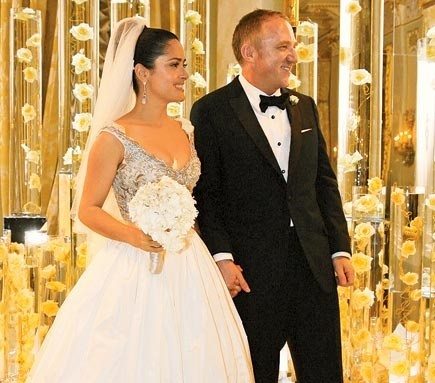 A wedding on a valentines day, what could be more romantic?! The Mexican Hollywood actress cleaved to the French billionaire on 2009's Valentine's day at a steamy hot wedding held at the grand Teatro La Fenice, an opera house in Venice, Italy. The reception was a themed mask party and the bride's best friend and co-actress Penelope Cruz were some of the notable guests present.
20. Trista Rehn & Ryan Sutter
Price Tag: $4 million
Wedding Date: 6 December 2003
Wedding Venue: Turtle Island Resort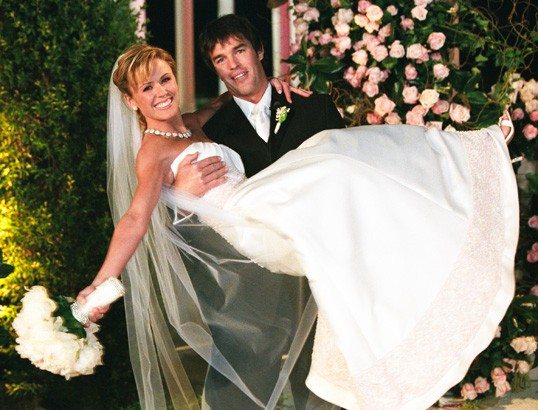 This wedding sent chills down the spine of fans, it was indeed a fairy tale. The couple met on the ABC reality TV show 'The Bachelorette'. The wedding served as an episode finale of the show and was on live broadcast by ABC. It attracted 17 million viewers, BEAT THAT!! However, the couple paid only $1 million of the price tag, while the rest was sorted out by the ABC network. Unlike most celebrity marriages, this couple has stayed married since 2003 for 12 years and still counting.
19. Elizabeth Taylor & Larry Fortensky
Price Tag: $4 million
Wedding Date: 6 October 1991
Wedding Venue: Michael Jackson's Neverland Ranch in Santa Ynez Valley, California
Notable Guests: Liza Minelli, Eddie Murphy, Arsenio Hall, Nancy Reagan, Quincy Jones, etc.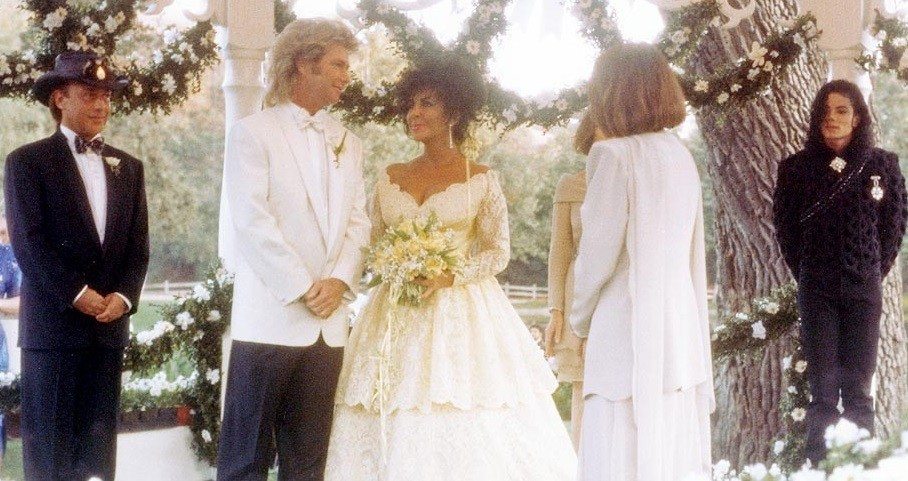 She was one of history's legendary beauties, and one of the biggest stars in Hollywood. Her career clocked more than 60 years, and she has married a total of seven times. It was a construction worker who became her final husband. They were married in a ceremony at Michael Jackson's Neverland Ranch with 150 close friends in attendance. Celebrities, from Eddie Murphy to First Lady Nancy Reagan, happily attended.
18. Liza Minnelli & David Gest
Price Tag: $4.2 million
Wedding Date: 16 March 2002
Wedding Venue: Marble Collegiate Church
Notable Guests: Diana Ross, Mickey Rooney, Elton John, Barbara Walters, the Doobie Brothers, Anthony Hopkins, Joan Collins, and Mia Farrow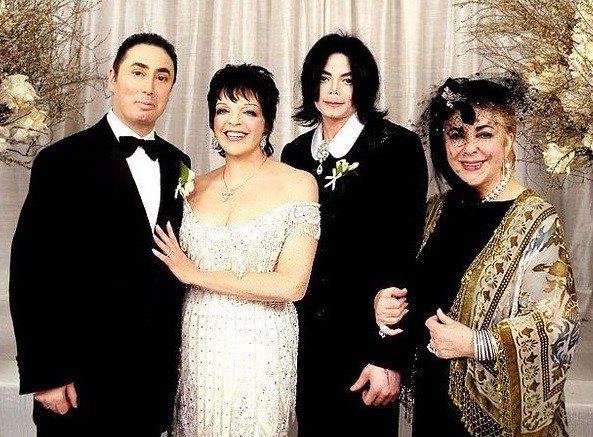 When the Academy Award winner and the big-name film producer announced their plans to marry, there was never a question that it would be a big deal. With Michael Jackson serving as Best Man and Elizabeth Taylor as Maid of Honor, would you expect anything less? The florist bill was more than half a million dollars. The wedding singers included Stevie Wonder and Tony Bennett.
17. Amal Alamuddin & George Clooney
Price Tag: $4.6 million
Wedding Date: 27 September 2014
Wedding Venue: Aman Canal Grande Hotel
Notable Guest: Cindy Crawford, Matt Damon, Emily Blunt, John Krasinski, Bono, Anna Wintour, etc.
Nicknamed the Hollywood playboy, George Clooney finally takes his pick from his numerous girls and decides to make a lavish wedding, how lucky Amal must feel. The wedding event actually lasted through the weekend and took place in Venice, Italy, where they first met.. The groom appeared neatly in his bespoke Giorgio Armani tux while the bride was full of glam in her customized Oscar de la Renta gown, studded with pearls and diamonds, all rooms in the hotel Cipriani was booked, it was an all-expense-paid trip for all invited guests from Hollywood, won't forget to mention the after wedding boat ride to their civil ceremony. With all that detail the price tag should be no surprise.
16. Gabrielle Union & Dwyane Wade
Price Tag: $5 million
Wedding Date: 30 August 2014
Wedding Venue: Chateau Artisan, Miami
Notable Guests: Chris Bosh and Adrienne Williams Bosh, Lauryn Kent, Kevin Hart, and Eniko Parish, Dorell Wright, Ludacris, Ian Grocher, LeBron James, etc.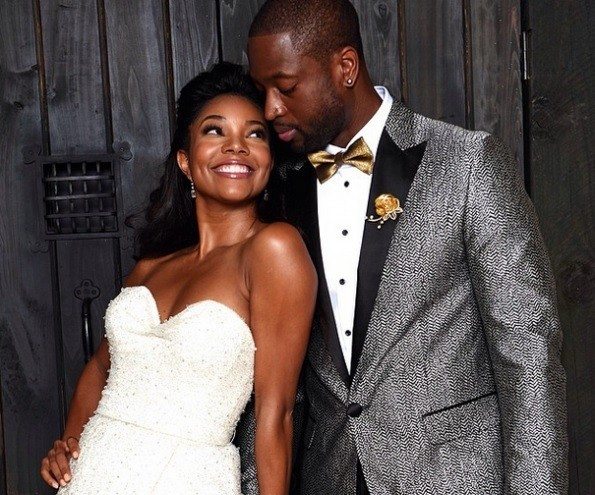 On August 30th, 2014, Gabrielle Union said 'I do' to her fiance Dwyane, the Miami Heat shooting guard in front of 200 family and friends including Ludacris, Kevin Hart, LeBron James, John Legend who also performed, among others. Like royals, their black and white themed lavish wedding was held at Chateau Artisan, a castle in Miami. The bride's dress was a Dennis Basso design while the groom appeared in three different bespoke Dsquared suits. Happy Married Life 'GaWade'
15. Chelsea Clinton & Marc Mezvinsky
Price Tag: $5.4 million
Wedding Date: 31 July 2010
Wedding Venue: Astor Courts in Rhinebeck, New York
Notable Guests: Vera Wang, Ted Danson, and Mary Steenburgen; Madeleine Albright, Terry McAuliffe, etc.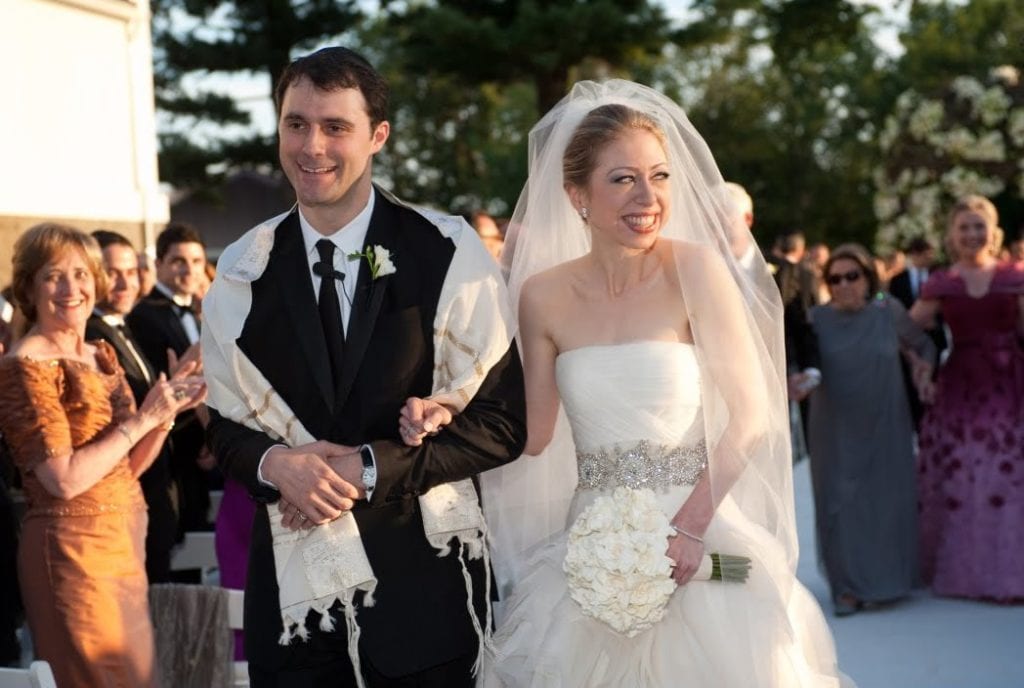 I'm sure you've heard of Chelsea Clinton. People have followed her with fascination since her father moved the family into the White House. Marc Mezvinsky wasn't as well-known but his father was the former Pennsylvania congressman. It could have been the star-studded guest list, or it could have been the hundreds of security guards in attendance, or it could have been the $600,000 tents with air conditioning. Whatever ran the bill up, it came out to a whopping $5.4 million.
14. Jessica Biel & Justin Timberlake
Price Tag: $6.5 million
Wedding Date: 19 October 2012
Wedding Venue: Borgo Egnazia, Fasano, Italy
Notable Guests: Jimmy Fallon, Andy Samberg, Timbaland, Beverley Mitchell, etc.
The five-year relationship was sealed in 2012 in southern Italy. JT might be a funny guy but he doesn't joke with his privacy, that's why he booked an entire Italian hotel for his guests and paid off neighbouring buildings to shut down, just to frustrate paparazzi. This was what consumed the major part of the wedding expenditure.
13. Coleen McLoughlin & Wayne Rooney
Price Tag: $8 million
Wedding Date: 12 June 2008
Wedding Venue: The Villa Durazzo
Notable Guests: Michael Carrick, Wes Brown, John O'Shea, etc.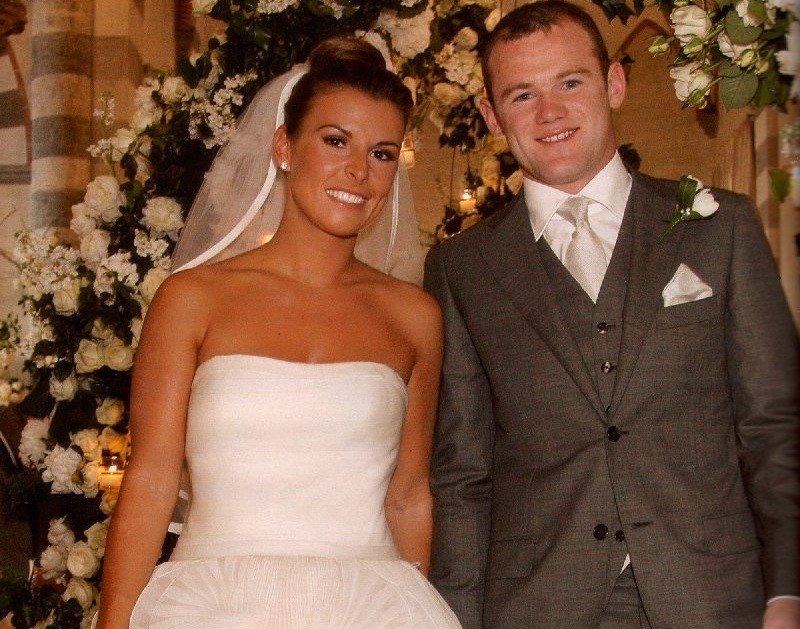 English national and Manchester United talented striker tied the knot with his high school sweetheart, Coleen. The ceremony was a four-day event in Italy. The private Jets and hotel reservations needed for the welfare of over 50 foreign guests from the UK throughout the ceremony are suspected to be tops on the billing list. The bride's favorite band 'Westlife' was hired at an estimated $700,000, with the cost of their transportation to Italy non-inclusive. Making the guest list were the groom's teammates; Rio Ferdinand, Steven Gerard, and John O'Shea.
12. Delphine Arnault & Alessandro Vallarino Gancia
Price Tag: $7 million
Wedding Date: 24 September 2005
Wedding Venue: Roman Catholic Cathédrale Saint-Jean-Baptiste de Bazas in Gironde, France
Notable Guests: Hillary Clinton, Bill Clinton, etc.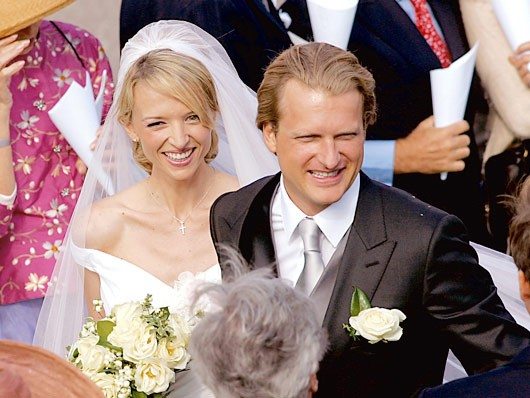 This list would be incomplete if I didn't bring in the couple that made the wedding of the year, 2005 in France. Yea! they are that influential and stinking rich, Check this out; The bride is the executive vice president of Louis Vuitton (LVMH), and the groom, an heir to the Italian wine empire, Oh! My!!! The wedding was everything. The legendary Château d'Yquem vineyard in Bordeaux couldn't have looked better with the thousands of white roses the couple bought to decorate it.
11. Yvette Prieto & Micheal Jordan
Price Tag: $10 million
Wedding Date: 27 April 2013
Wedding Venue: Bethesda-by-the-Sea in Palm Beach, Florida (church wedding) and The Bear's Club in Jupiter (reception)
Notable Guests: Patrick Ewing, Tiger Woods, Scottie Pippen, etc.
Unlike his fellow celebrities, who travel to popular destinations to wed, the basketball legend preferred to celebrate his big day close to home at Bethesda-by-the-Sea church in Palm Beach, followed by a lavish reception at a private golf resort in Florida. There were many things that could've run up this price; the seven-layer, crystal-encrusted rum cake, the white roses, her bespoke dress, or the stunning fireworks that ended the day. Usher and Robin Thick were around the entertain the almost 300 guests which included Tiger Woods.
10. Kim Kardashian & Kris Humphries
Price Tag: $10 million
Wedding Date: 20 August 2011
Wedding Venue: Sotto Il Monte estate in Montecito, California
Notable Guests: Lindsay Lohan, Ryan Seacrest, Julianne Hough, Lamar Odom, Eva Longoria, Eduardo Cruz, Mark Ballas, Cheryl Burke, Ciara, Brittny Gastineau, Serena Williams, Lala Anthony, Vera Wang, Lorraine Schwartz, Larsa, and Scottie Pippen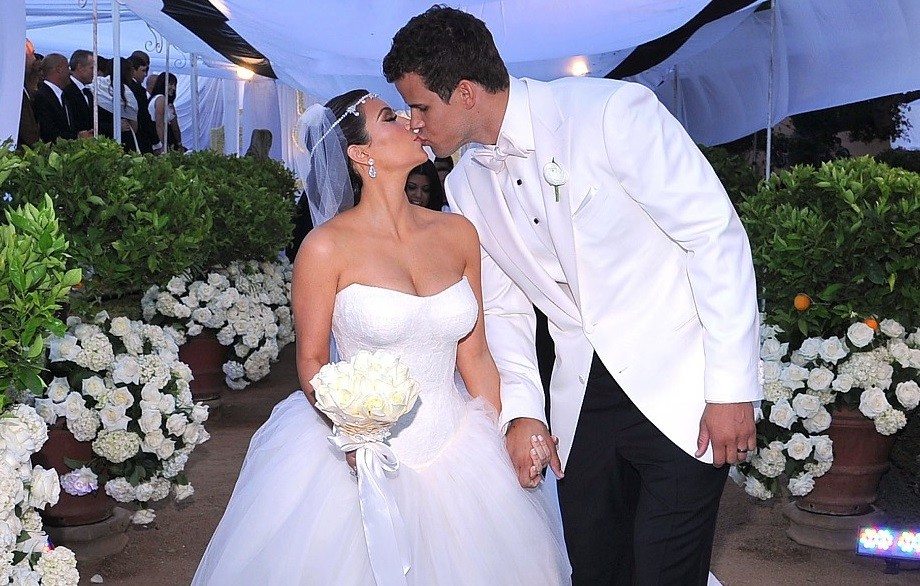 Kim Kardashian's wedding event gave a new meaning to the word "extravagant". Kim invested in three different 'Vera Wang' wedding gowns. And being aware of the importance of location, she rented a private estate in California for the site of the nuptials.
9. Petra Ecclestone & James Stunt
Price Tag: $20 million
Wedding Date: 27 August 2011
Wedding Venue: Odescalschi Castle in Rome
Notable Guest: Tamara Ecclestone, Jess Imerman, Vivian Imerman, Bianca Ladow, Gina Imerman, Pierre Ladow, and Chiara Ladow, Paris Hilton, Nicky Hilton, etc.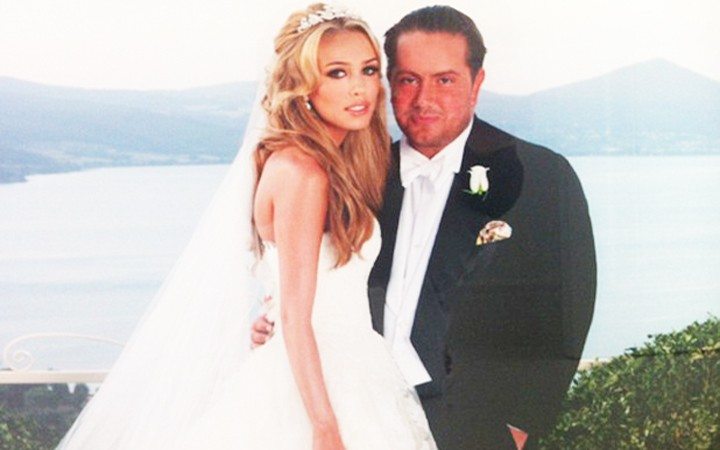 How amazing is it to be born with a silver spoon? The bride's billionaire dad, Mr. Bernie Ecclestone, a Formula 1 guru, paid for the expenses of his daughter's wedding that took place in Odeshalchi Castle in Bracciano, Italy in 2011. The lavish wedding was decorated with performances by The Black Eyed Peas and David Guetta.
8. Priya Sachdler & Vikram Chatwall
Price Tag: $20 million
Wedding Date: 18 February 2006
Wedding Venue: Mumbai, Janana Mahal (Udaipur's City Palace), Maurya Sheraton (New Delhi)
Notable Guests: Bill Clinton, Hillary Clinton, Matthew Mellon, Amar Singh, Aditya Mittal, Naomi Campbell, Arjun Ramphal, Asha Parekh, etc.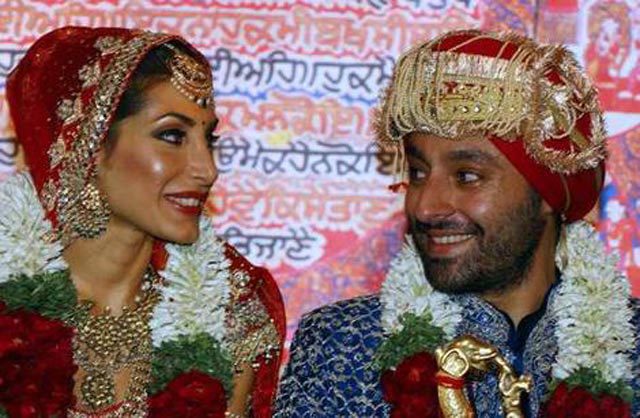 Yea! I know, the names don't sound so familiar. That's why I'm here to help, *winks*. They are both Indian superstars. The millionaire groom, Vikram aka 'turban cowboy' is a model, actor, a successful hotelier, and a former investment banker, while the bride is a model, actor, and singer. Ok! Enough with the profile….THE WEDDING done in a traditional Indian style was far from the usual, that price tag isn't a joke, the wedding lasted for 10 days and was spread over three major cities in India, think of the cost of transporting a large number of people in attendance….WOW!! Top world dignitaries, including Bill Clinton, and Matthew Mellon graced the ceremony.
7. Kim Kardashian & Kanye West
Price Tag: $30 million
Wedding Date: 24 May 2014
Wedding Venue: Forte di Belvedere
Guest List: La La Anthony, Larsa Pippen, Brittny Gastineau, Jonathan Cheban, Simon Huck, Joe Francis, Rachel Roy, Joyce Bonelli, Tracy Nguyen, Monica Rose, Jen Atkin, Abbey Wilson, Bruce Jenner, Kris Jenner, Kourtney Kardashian, Scott Disick, Mason Penelope, Khloe Kardashian, Kendall Jenner, Kylie Jenner, etc.
Kim makes the list again, easily outspending the price tag for her first wedding. Kim and Kanye married in 2014, with Kim dishing out a mere half a million for her dress. The couple spent another $250,000 on transportation for guests. The nuptials were performed in Italy, while the reception was spread over two other countries.
6. Aleksandra Kokotovic & Andrey Melnichenko
Price Tag: $30 million
Wedding Date: 3rd September 2005
Wedding Venue: Cote d'Azur, French Riviera
Notable Guests: Whitney Houston, Enrique Iglesias, Julio Iglesias

The bride is a Serbian model and a former Miss Yugoslavia, her husband? a Russian billionaire business mogul. The wedding took place in Cote d'Azur, France in 2005. Entertainment was paramount with performances by Whitney Houston, and Christina Aguilera, who both obviously had a handsome share in the wedding's price tag.
5. Kate Middleton  & Prince William
Price Tag: $34 million
Wedding Date: 29 April 2011
Wedding Venue: Westminster Abbey
Notable Guests: Queen Elizabeth and Prince Philip, Margrethe II of Denmark, Philippe of Belgium and Queen Mathilde of Belgium, David Cameron and Samantha Cameron, Sheikh Ahmad Hmoud Al-Sabah, Australia Julia Gillard, and Tim Mathieson, Louis Susman, David and Victoria Beckham, etc.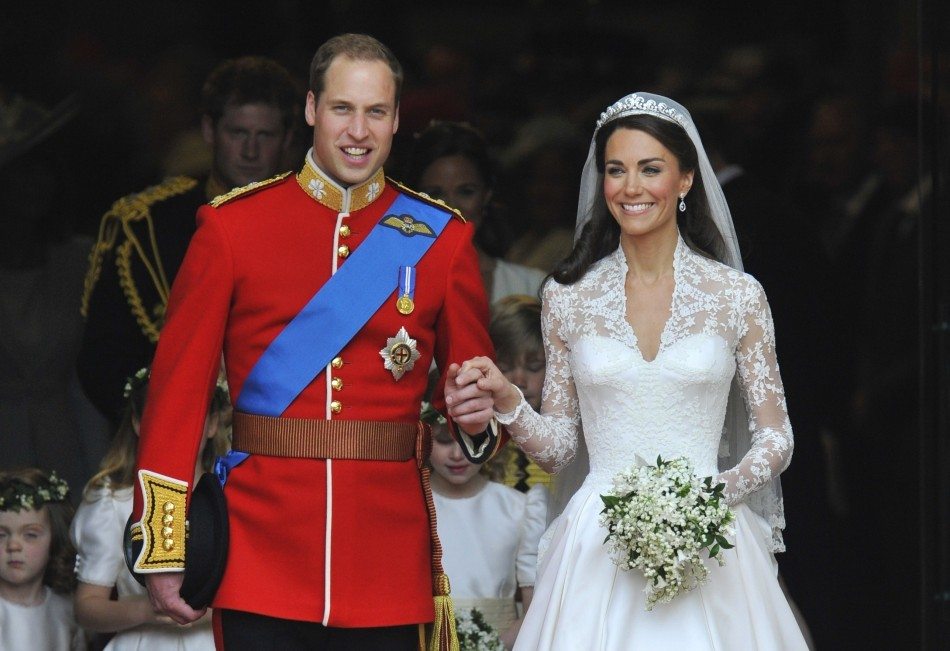 After a decade of courting, when these two announced their marriage, there was no doubt that it would be one for the record books. England spared no expense on the celebration. The guest list topped out at 2500. Kate's dress, the cake, and the flowers combined came in at a modest $1.3 million. With the streets lined with citizens with the intention of catching a glimpse of the couple, security took a nice bite out of the bill.  The wedding ceremony itself was broadcast worldwide. The event was flooded with top Hollywood celebrities and also England's former football superstar David Beckham accompanied by his lovely wife Victoria.
4. Princess Salama & Sheikh Mohammed bin Zayed Al Nahyan
Price Tag: $45 million
Wedding Date: Circa 1981
Wedding Venue: UAE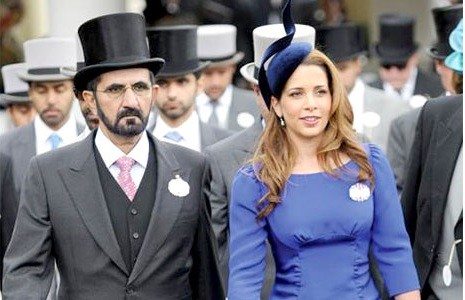 Imagine this: a brand new stadium that seats 20,000 is built just for the wedding. The bride and groom ride around on horseback to the various towns in their country of United Arab Emirates to give food and goods to their people. The groom buys and bejewels – with real gems – 20 camels just for the occasion. The total wedding festivities lasted seven days. If the price tag of this wedding which took place way back in 1981 is to be converted to the recent dollar equivalent, that would be an incredible $100 million. Whew!! That must have set or broken a record!!!
3. Prince Harry and Meghan Markle
Price Tag: $45.8 million
Wedding Date: 19 May 2018
Wedding Venue: St George's Chapel, Windsor, England
Notable Guests: George Clooney, Sir Elton John, Amal Clooney, Serena Williams, Idris Elba, Patrick J Adams, Alexis Ohanian, Victoria Beckham, James Blunt, James Corden, Oprah Winfrey, David Beckham, Priyanka Chopra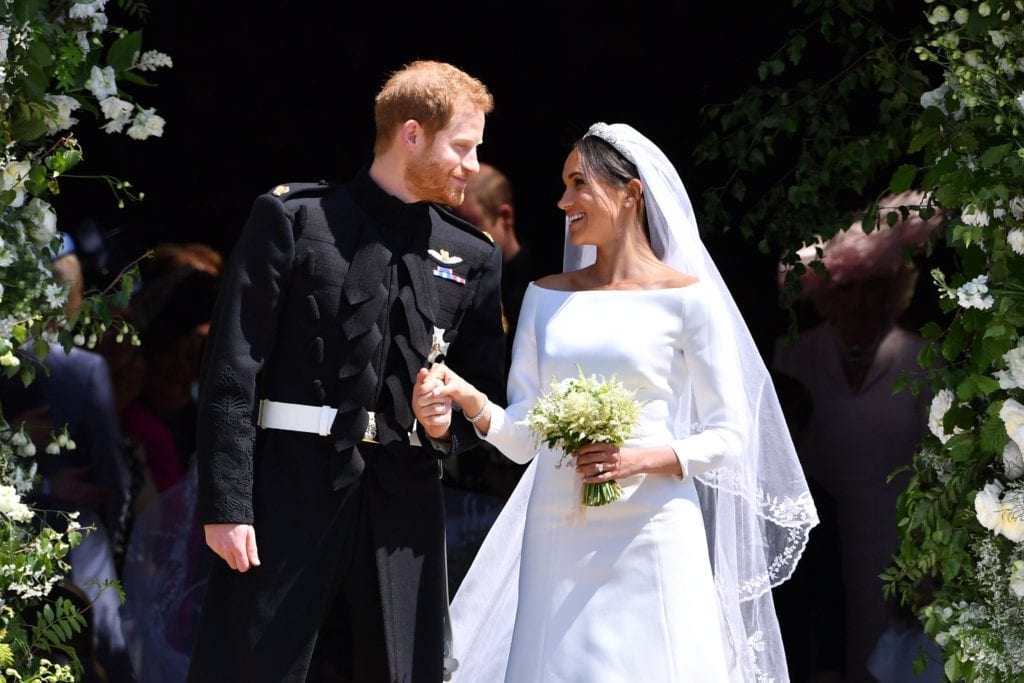 Of the over $45 million the British Royal Family spent on the then Duke and Duchess of Sussex wedding, about $40 million was spent for the services of undercover police, snipers, and counter unmanned aerial vehicle systems solely to keep the dignitaries who graced the occasion safe. Other things like the dress, food, and drinks, flowers, a glass marquee for the reception cost around $2.7 million which by all standard is still a lot of money to spend on such items.
2. Vanisha Mittal & Amit Bhatia
Price Tag: $78 million
Wedding Date: June 2004
Wedding Venue: Château de Vaux le Vicomte, in Maincy, France
Notable Guests: Aishwarya Rai, Akshay Kumar, Shah Rukh Khan, Saif Ali Khan, Rani Mukherjee, Kylie Minogue, etc.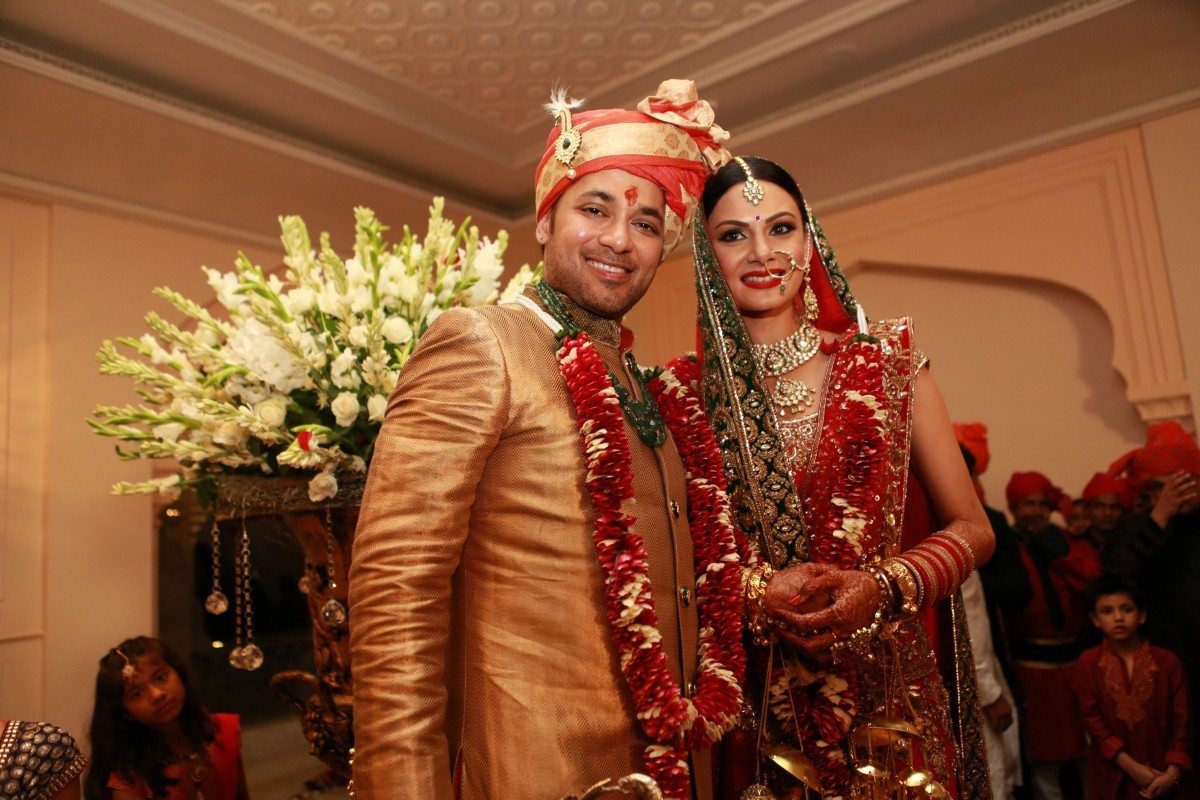 Not familiar with these names? Bhatia is a British-born businessman of Indian descent and is one of the most successful bankers in Merrill Lynch. Mittal holds multiple degrees and comes from a steel industry family in Europe. The massive security at the wedding ran the bill up, there's no doubt about that. The festivities included a private concert by Kylie Minogue at the reception and a private party in the Palace of Versailles.
1.  Lady Diana & Prince Charles
Price Tag: $110 million
Wedding Date: 29 July 1981
Wedding Venue: St. Paul's Cathedral London
Notable Guests: The Queen and The Duke of Edinburgh, Akihito and Empress Michiko, Margaret Thatcher and Mr. Denis Thatcher, Nancy Reagan, Sir Zelman Cowen, and Lady Cowen, Mr. Edward Schreyer and Mrs. Schreyer, Jamaica Sir Florizel Glasspole and Lady Glasspole, King Michael I and Queen Anne of Romania, etc.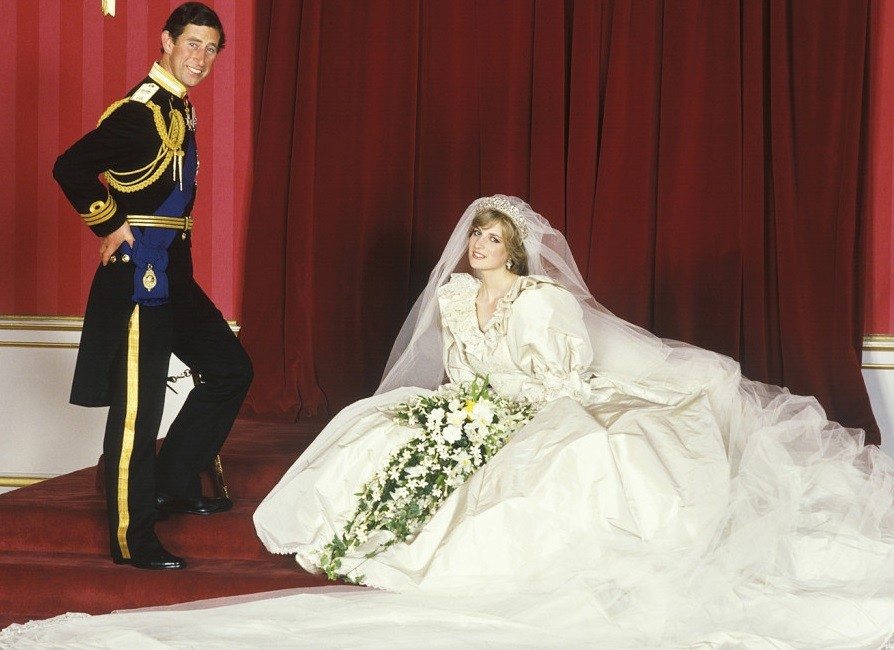 Without a doubt, this wedding was bound to be the most expensive. Every aspect of this event was top of the line. England went all out for its future People's Princess. The guest list of over 3000 required nearly 30 cakes to be made. Security was, of course, a large part of the price tag.