Gabrielle Union is an American actress, who has her acting skills to thank for her $20 million in total assets. Union started out as a model before she transitioned into filmmaking; first, with television and then the big screens.
She landed her ultimate breakthrough in 2000's teen cheerleading movie, "Bring It On". In recent times, she's better known for her titular character in BET's "Being Mary Jane".
Beyond strutting her stuff for the cameras, GU is also an advocate for survivors of assault, being a victim herself. Here's more about her life and how she made it in the acting world.
Gabrielle Union Brief History, Parents
Gabrielle Monique Union was born on October 29, 1972, in Omaha, Nebraska to a father who is a business executive and a military sergeant. Her mother was a manager at a phone company.
8 years after her birth, her family moved to Pleasanton, California where she ultimately grew up. Union was a tough teenage girl, probably influenced by her father who was a military sergeant. She attended Foothill High School where she was highly active in sports, from soccer to basketball and tracks.
After high school graduation, Union returned to her birth state, Nebraska to attend college at the University of Nebraska. There, she continued her sporting activity but later transferred to Cuesta College, California and the University of California (UCLA) where she finally graduated with a degree in sociology.
As a UCLA student, Union interned at the Judith Fontaine Modeling & Talent Agency, working behind the cameras. However, upon graduation, she became a model at the same agency. Raised by her mom to be an independent woman, Union used part of the income earned as a model to pay off her student loans.
Career Beginning and Breakthrough
Union soon dabbled into acting, starting with small roles in TV shows like "Family Matters", "Saved By The Bell", "7th Heaven", "Star Trek: Deep Space Nine" among others. After 6 years in TV, Union began taking minor film roles debuting in teen rom-com "She's All That" (1999). After three more small film roles including "Love & Basketball", Union landed her breakthrough role in "Bring It On" (2000) which was a huge critical and commercial success, attracting a cult following.
She followed up the success with "The Brothers" (2001), and "Two Can Play That Game" (2001). Her next major hit was in "Deliver Us From Eva" (2003) opposite LL Cool J where she played the titular/leading role. Up next was in "Bad Boys II" (2003) where she portrayed Will Smith's girlfriend. Union later said that the movie which was an international success added an amazing boost to her career.
See Also: Taraji P Henson Son, Husband, Boyfriend, Bio
Over the years, Union recorded varying levels of success, but 2012 proved to be a particularly good year. She starred in two successful movies; Tyler Perry's "Good Deeds" and Steve Harvey's "Think Like A Man". The latter led to an equally successful sequel entitled "Think Like a Man Too" (2014).
Being Mary Jane
In 2013, Union was given the main role in BET drama series "Being Mary Jane" which premiered its first season in January 2014. Thanks to positive reviews and increasing viewership, the role became Union's most enduring TV role yet.
In 2016, Union filed a lawsuit against BET and Breakdown Productions for an alleged breach of contract. Prior to accepting the role, Union stated that she would not want a TV series schedule with 20 or more episode as it will be detrimental to her motion picture career and BET agreed to not do more than 13 episodes per season.
However, prior to the premiere of the 4th season, The network sought to merge the 4th and 5th seasons together, to cut costs and avoid paying Union her due raise. She requested for $3 million in general damages. Roughly 2 months later, the parties reached an "amicable settlement" with the terms concealed from the public. The initial contract revealed that Union would earn $150,000 per episode in Season 4 and $165,000 per episode in Season 5.
Is Gabrielle Union Married, Who Is Her Husband?
Union seems to have a soft spot for rich successful athletes. In high school, she dated NBA star Jason Kidd who is worth over $20 million. He later broke up with her a fortnight away from her junior prom. In 1999 she met NFL star Chris Howard whom she married in 2001. However, roughly 4 years into the marriage they separated and divorced in 2006. Following the divorce, Union admitted that she may have rushed into the marriage for the wrong reasons as she was in her 20s and all about getting the ring. Howard is worth $6 million.
Dwyane Wade's Relationship With Union; Do They Have Kids?
Union found love again in the eyes of NBA star Dwyane Wade in 2009. Wade popped the question in 2012 with 8.5-carat cushion-cut diamond ring designed by celebrity jeweller Jason of Beverly Hills. It reportedly cost almost $1 million.
They got married in 2014 in a lavish $5 million wedding in Miami Florida which was followed by a honeymoon vacation in the Maldives and Tanzania. Wade is one of the highest paid players in the NBA with an estimated net worth of $95 million. The "Union" seems like one that could last a lifetime but with Hollywood celebrities, you never know. However, in case they do start feeling different towards each other, property sharing won't be an issue in the split as they both inked a prenuptial agreement before marriage, protecting their individual assets.
Union doesn't have any child of her own but she is a stepmom to Wade's children from his previous marriage with Siohvaughn Funches.
How Much is Gabrielle Union Worth
Aside from acting, Union banks from non-acting endeavours as well. She started Love & Blessings, a clothing line for plus-size women in 2010. In 2014 she launched her first wine a Chardonnay, named "Vanilla Puddin." It retails for $17 per bottle. The same year, she became an ambassador for nail polish company SensatioNail.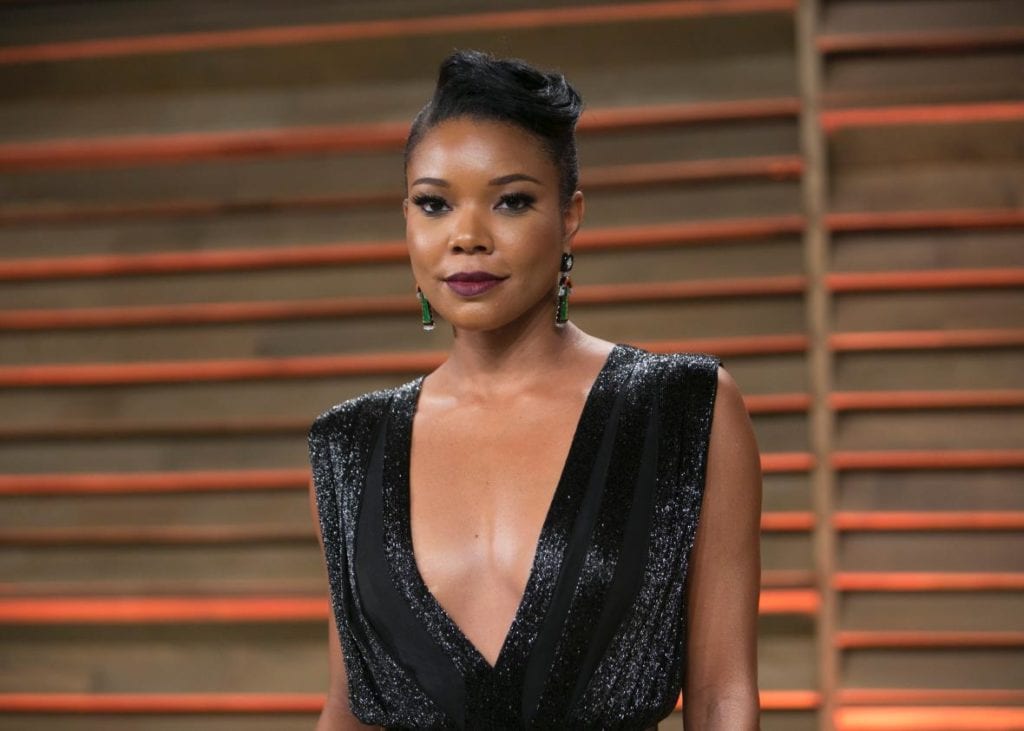 Back in 2004, she became a spokeswoman for Neutrogena, advertising for the brand for 10 years. In 2016 she returned to the beauty world with her own haircare line, "Flawless by Gabrielle Union." The line is targeted at women with textured hair (Union has been grooming her natural hair since her mid to late 20s when she gave up on relaxer).

The haircare line includes a wide range of products from shampoos to conditioners, a hair masque/blow dry cream, oil treatment, and edge control cream. The new project is in collaboration with Macadamia Beauty LLC CEO, Vince Davis. One of the product ingredients "marula oil" is reportedly sourced by indigenous women in South Africa. The products retail between $19 and $29 each.

Fact Check: We strive for accuracy and fairness. If you see something that needs updating,