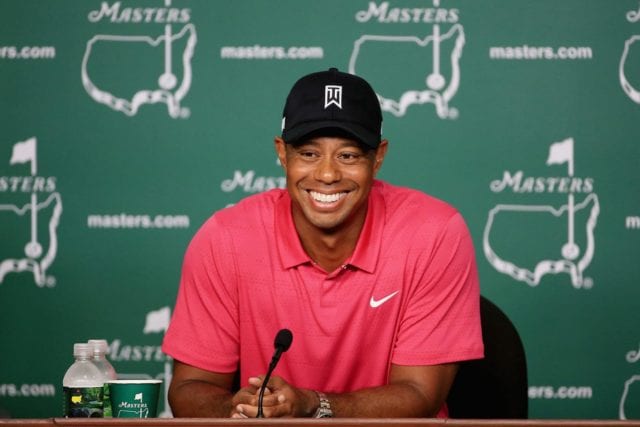 Age/Date of Birth:

December 30, 1975
Height:

In Feet: 6 ft 1 in
In Centimeters: 185 cm
Ethnicity/Race:

"Cablinasian" (a syllabic abbreviation Tiger coined from Caucasian, Black, American Indian, and Asian)
Nationality:
American
Wife or Girlfriend:
Erica Herman
Parents:
Father: Earl Woods
Mother: Kultida Woods
Net Worth:
$800 million
Tiger Woods is a renowned American professional golfer famed for holding a commanding position and being one of the richest sports personalities of all time.
Described as one of the most successful golfers of all time, Woods has made a good name for himself and has also had his name carved well in the history books as one of the highest-paid athletes in the world.
Tiger Woods Biography
Tiger Woods was born Eldrick Tont Woods on December 30, 1975, in Cypress, California, in the United States of America. His father's name is Earl Woods (he was a member of the military and also a golf player) while his mother's name is Kultida "Tida" Woods.
Woods was raised in a Buddhist family and practiced the religion till late into his life. His mother, whose ancestry is a mix of Thai, Chinese and Dutch, was raised in the Buddhist faith. This made it easier for her to pass the faith to her son.
Tida and Earl's marriage in 1969 in Brooklyn, New York, produced only a son – Tiger Woods. However, Earl, who died on May 3, 2006, in Cypress, California after a lengthy battle with prostate cancer is said to have fathered three other children from his first marriage.
Barbara Woods Gray was Earl's first wife. Their 18-year-old marriage was blessed with two sons – Earl Dennison Woods Jr., (born 1955) and Kevin Woods (born 1957) – and a daughter Royce Renee Woods (born 1958). While Kevin is 18 years older than Tiger, Dennison is 20 years older than him.
Tiger's half-siblings are all doing well in their various fields of endeavour. Earl Woods Jr.'s daughter, Cheyenne Woods (born July 25, 1990) is also a professional and competitive golfer who plays on the LPGA Tour and has won on the Ladies European Tour.
Wood's middle name, Tont, is a traditional Thai name while his first name Eldrick was invented by his mother because it began with "E" (for Earl) and ended with "K" ( for Kultida). For Tiger, his parents settled for it in honor of his father's friend Col. Vuong Dang Phong, who was also called Tiger.
Tiger Woods had his high school education at the Western High School, a public high school located in Anaheim, California. He graduated in 1994 at age 18. He subsequently enrolled at the Stanford University after he was recruited by college golf powers in 1994.
While schooling at Stanford, he won a number of amateur U.S. golf titles before leaving college after two years. Woods turned professional in 1996 and also moved out of California in the same year.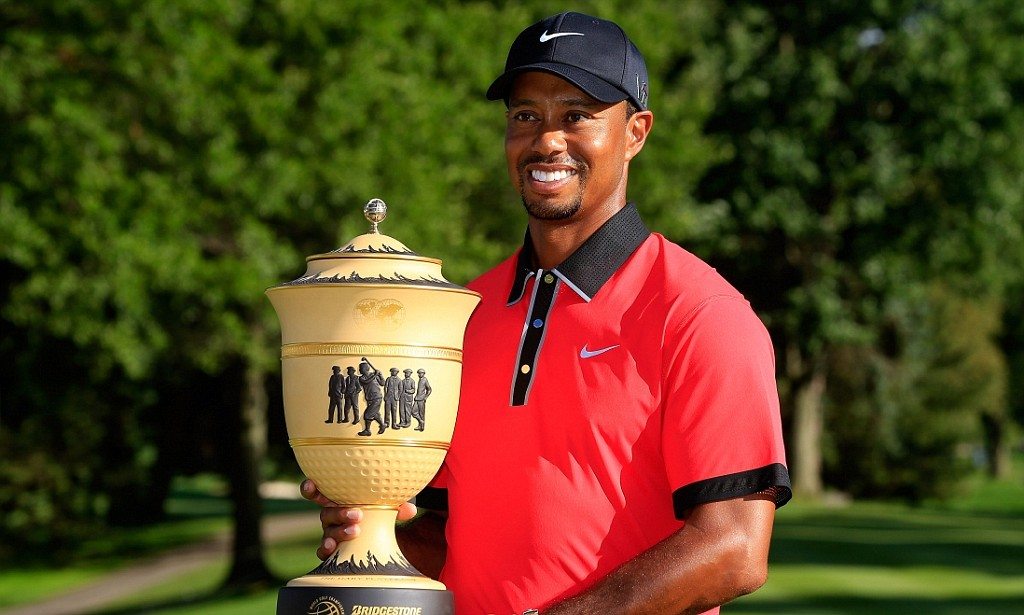 Profile Summary
First Name:
Eldrick
Last Name:
Woods
Also Known As:

Tiger Woods
Sex/Gender:

Male
Profession:

Professional golfer
Famous For:
Counted among the greatest golfers and most popular athletes in history, Tiger Woods is popular for many reasons, including tying for first in PGA Tour wins, occupying the second spot in men's major championships, and holding a good many golf records.
Colleges/Universities Attended:

Western High School, Stanford University
Educational Qualifications:

Not Available
Religion:

Buddaism
Birthday & Zodiac

Age/Date of Birth:

December 30, 1975
Zodiac Sign:
Capricorn
Birth Place:

Cypress, California
Nationality:
American
Ethnicity/Race:

"Cablinasian" (a syllabic abbreviation Tiger coined from Caucasian, Black, American Indian, and Asian)
Country of Residence:

The United States of America
Physical Attributes

Height:

In Feet: 6 ft 1 in
In Centimeters: 185 cm
Weight:

In pounds: 185 lb
In Kilograms: 84 kg
Eye Colour:

Dark brown
Hair Color:

Black
Other Body Measurements:

Chest size: 42 inches, Waist size: 33 inches, -Arms/Biceps Size: 14 inches
Relationships

Marital Status:

Dating
Spouse/Partner:

Erica Herman
Family and Relatives

Father:

Earl Woods
Mother:
Kultida Woods
Children:

Sam Alexis Woods (born on June 18, 2007) and Charlier Axel Woods (born on February 8, 2009).
Siblings:
Earl Jr. (Half-brother), Kevin (Half-brother), Royce (Half-sister)
Other Relatives:

Cheyenne Woods (Niece)
Net Worth
Estimated Net Worth:

$800 million
Salary:
Not Availble
Source of Wealth:

His gulf career, endorsement deals, business ventures, including The Woods restraunt and TGR
Designs.
Professional Career and Achievements
Tiger Woods' love for golf started from a very tender age when he would occasionally accompany his father to the golf course. He moved from amateur to pro in 1996; however, it didn't take long for the Rookie golfer to take the golf fraternity by storm. During the 1997 PGA Masters championship, Tiger Woods produced a stunning performance by winning by 12 strokes and earning $486,000. He is the youngest to achieve this feat.
He rose to the number 1 position by end of June 1997, making him the fastest to rise to top spot in the sport's history. This was just the beginning of his record-breaking career as he went on to win many tournaments. Tiger held the top position until September 2004 (264 weeks), and also June 2005 to 2010 October (281 weeks). This makes Woods the most consecutive #1 in the history of golf.
Read Also: Top 20 Highest Paid Athletes In The World
Woods struggled with his career going for the longest time in his career without a major win. However, he won the Chevron World Challenge in December 2011 and two years later he once again regained his spot as golf's #1.
In recent times, injuries have truncated his winning streak, however, Tiger continues to bank even more from lucrative endorsement deals.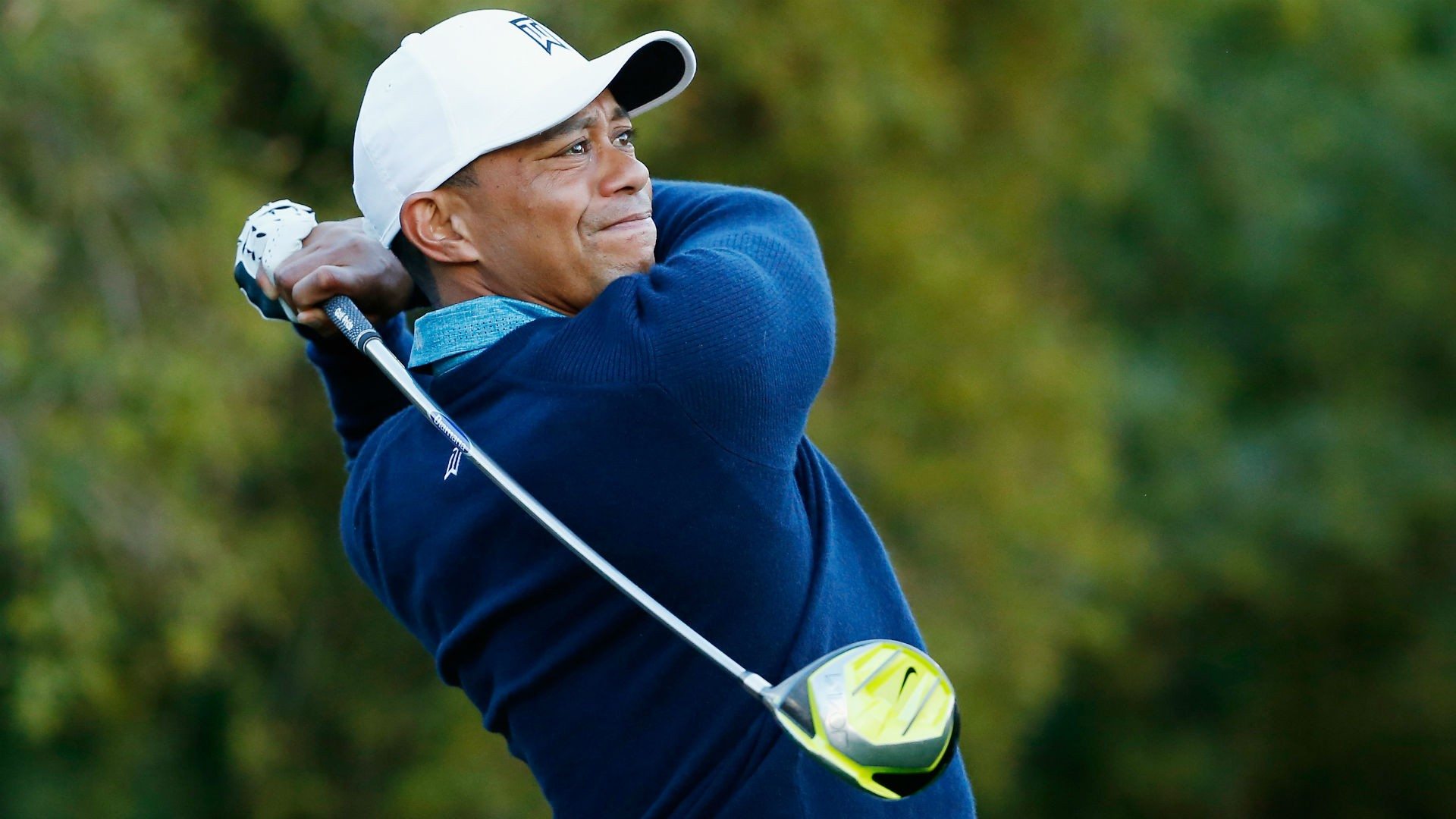 His winnings include 14 professional major golf championships, 79 PGA Tour events, 40 European Tour, 2 Japan Golf tour and over a dozen others.
Among his plethora of achievements include; Sports Illustrated Best Sportsman twice (the only athlete in the world to achieve this feat). On 20th August 2007, California, Governor, Arnold Schwarzenegger inducted the golfer into the Hall of Fame.
Meet Tiger Woods' Wife, Ex-Wife, Mistresses and or Girlfriend
Woods' ex-wife is Elin Nordegren. Born in Sweden, Elin is a model and the mother of Tiger's two children.
A Rollins College (in Winter Park, Florida) grad, Nordegren started modelling in 2000. In the same year, she was featured on the cover of Cafe Sports magazine. She has an older brother, Axel, and a twin sister, Josefin.
Elin and Woods had a blissful union as husband and wife after their wedding in 2004, until in 2010 when their six-year marriage came to an end after it emerged that Tiger was a serial cheat who had extra-marital relationships with more than a dozen women.
Though Woods and Nordegren are divorced, things are amicable between the pair. Both became friends once more after years of silence and therapy (for the sake of their kids) and also share daughter Sam, and son Charlie.
Woods has since taken full responsibility for his actions. He admitted that he understood the severity of what he did but however stressed that "what happened was an unexpected reaction to prescribed medications".
He has also continued to gush about his ex-wife since their reunion. Woods described Elin as "one of my best friends" ever and that they now communicate better than previously.
Golf phenom Tiger Woods has been in numerous relationships with many beautiful women. Information on the ground has it that he has been in love affairs with at least, thirteen women.
The names of these women are as follows; Holly Sampson (an A-list actress) Theresa Rogers, Emma Rotherham (a mother of two at the time of her relationship with Woods), Joslyn James, Devon James, Kalika Moquin (both met at a club), Raychel Coudriet (a young woman who was living close by), Julie Postle ( a popular multi-talented young woman who was a dancer, model, and waitress when she met Tiger), Cori Rist.
Others are; Rachel Uchitel, (the woman whose friendship with Woods brought his extramarital affairs to limelight), Miss Grubbs (a Los Angeles-based waitress), Loredana Ferriolo, and Jamie Jungers ( a popular model).
Despite Woods' cheating scandal and his previous relationship with over ten women, the professional golfer seems not to be ready to stand all alone with a woman by his side.
From what we gathered, Woods has found love again regardless of the fact that he's also having an amicable relationship with his ex-wife. Sources reveal that his new girlfriend is Erica Herman.
Woods reportedly made his first public appearance with Herman at the 2017 Presidents Cup at Liberty National where she donned a "player spouse" credential, like other players' wives and girlfriends.
Herman is the general manager at Woods' Florida restaurant, The Woods Jupiter. Meanwhile, Tiger Woods is yet to confirm or release a public statement about the nature of his relationship with Erica.
Meet Tiger Woods' Kids
Wood's daughter is Sam Alexis Woods. She was born on June 18, 2007. Sam has a younger brother called Charlier Axel Woods (born on February 8, 2009). Both Sam and Charlier came from Woods' marriage with ex-wife Elin Nordegren.
From all indications, Woods has a special love for his kids and he doesn't shy away from showing them off to the world. More often than not, we see him going out with them. For instance, in 2015, Woods let Sam and Charlie to "caddie" for him in the Masters Par-3 Contest. Though it's common for golfers playing Par-3 Contest to use family members, Woods settled for his two lovely kids in place of other family members.
Although Sam and Charlie's parents are separated, Woods and Elin currently share custody of their children and from all indications, these children are happy and are having a wonderful relationship with their parents.
Tiger Woods' Net Worth and Career Earnings
Besides earnings from golf tournaments, Woods also earns top dollar from sponsorship, endorsements as well as golf course designs. Between 2013 and 2014, he made more than $61 million.
His total earnings from PGA tournaments is approximated to be around $6.2 million. By 2015, Woods' total career earnings including endorsements was about $1.4 billion. Known for pulling large crowds, this professional golfer earns as much as $3 million just to appear in a tournament. He reportedly banks $10 million for each golf course he designs.
His endorsement partners include; General Mills, Titleist, EA Sports, American Express, General Motors, Accenture, Rolex, AT&T, Nike and many others. However, Nike's endorsement stands out as among the most lucrative. In 1996 he earned $105 million from the deal which covered a period of five years.
Woods earned a whopping $1.6 million after suing a yacht building company for using his name to promote their yachts without seeking his consent.
A successful professional golfer, Tiger has a reputation for being a big spender. His mansion is among the most expensive in the entire world. In 2014, he bought a Mercedes-Benz S65 that is valued at $210,000. His other cars include super-class Porsche Carrera GT, Lexus LS 460 Sedan, Cadillac Escalade and more.
Woods owns two yachts; his Solitude yacht cost him $2 million to build while his mega yacht christened "Privacy" is valued at over $20 million.
Woods also owns a Gulfstream G550 jet aircraft which can travel 12,000 kilometres nonstop. The craft has the capacity to carry as many as 16 passengers.
Though injuries and age have impacted on Woods on course performance and even has him losing out on some endorsement deals, the 14-time major winner has joined the rest of his aged colleagues in the golf design business. His first golf course based outside of Houston opened in 2015.
According to authoritative sources, Tiger Woods' net worth currently stands at $740 million (as of May 2017), making him one of the richest sports personalities of all time.
His Stylish and Luxurious Houses
Golf phenom Tiger Woods is a proud owner of stylishly luxurious and expensive real estate on Jupiter Island, Florida. The property stretches from the Intracoastal Waterway to the Atlantic Ocean. It also sports a putting green, 100-foot lap pool, a 60-foot diving pool, a spa and a tennis/basketball sports court.
Woods' Jupiter Island house's 2006 sale price was $40 million and the highest at the time. The golfer reportedly took out a $50 million-plus mortgage in 2010 for the house, making it one of the more expensive homes on the barrier island.
Nearly 10 years before he bought the Jupiter Island estate, precisely in 1996, Woods purchased his first house in the exclusive Isleworth community in Windermere, Fla. According to the Orlando Sentinel, in 2009 his Isleworth house had a value of $2.4 million.
Woods was living in his Windermere home alone until the time he met Nordegren. The couple continued living there from the time they got married in 2004 until the end of their marriage in 2010.
Woods' Isleworth house became big news late in 2009 when it was reported that it was the location of the golfer's car accident which saw him crash his SUV into a fire hydrant and a tree on neighbours' property.
Trivia Questions and Answers
Fact Check: We strive for accuracy and fairness. If you see something that needs updating,