| Age/Date of Birth: | December 18, 1980 |
| --- | --- |
| Height: | 5 ft 1½ in or 156 cm |
| Ethnicity/Race: | White |
| Nationality: | Americab |
| Husband or Boyfriend: | Matthew Rutler (November 2010-Present). Shw was formerly married to Jordan Bratman (m. 2005; div. 2011) |
| Parents: | Fausto Xavier Aguilera and Shelly Loraine (née Fidler) |
| Net Worth: | $160 million |
Christina Aguilera is an American singer, songwriter, and actress. Aguilera rose to prominence in the early 2000's and has so far sold over 75 million records worldwide while winning among other numerous awards, 5 Grammys. As of 2020, she has an estimated net worth of $160 million.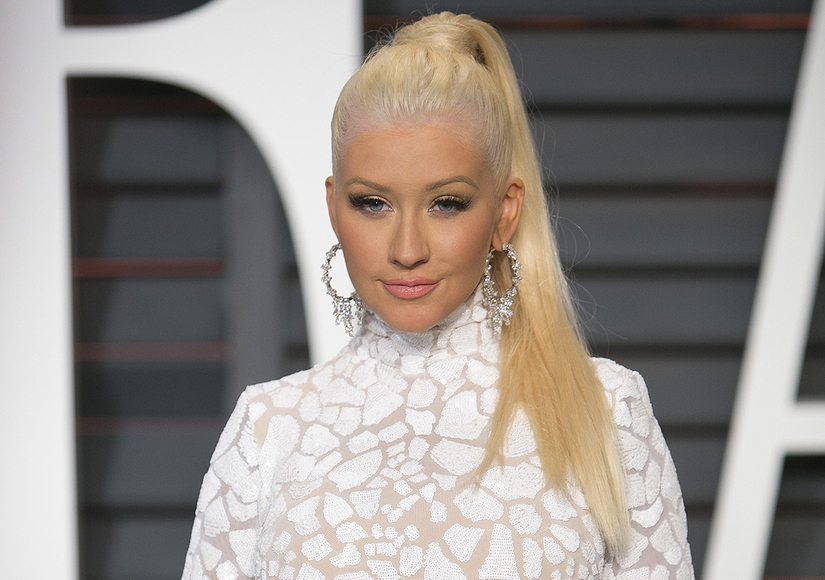 A Breakdown of Her Net Worth and Earnings
Alongside her music career, Christina Aguilera has ventured into several money-making enterprises from which she brought her wealth to an estimated $160 million as of 2020. Here's a detailed look at her various sources of income and how they contributed to her current net worth.
Record sales
Tours and live performances
Acting and Reality TV
Endorsement deals
Entrepreneurial ventures
Christina's Most Successful Songs and Albums
Christina Aguilera first came to media notice after starring in Disney's variety show, The Mickey Mouse Club from 1993 to 1994. She later hit her career breakthrough and landed her debut recording deal with RCA Records following the massive success of "Reflection", the soundtrack she sang for Disney's 1998 animated movie, Mulan.
From thence, it became immediate success for Christina whose career-launching single, "Genie in a Bottle" (1999) topped the Hot 100 chart and sold over 1.4 million copies. Christina soon followed this up with chart-topping singles like "What a Girl Wants" and "Come On Over Baby (All I Want Is You)".
Christina Aguilera
Christina dished out her debut eponymous album in August 1999 to massive success. The album  topped the Billboard 200 and sold over 17 million copies worldwide, thus introducing Aguilera into the millionaire's club. Thanks to the album (which remains her most commercially successful to date), Christina won her first Grammy for Best New Artist. The album as of 2010 has received RIAA's 8x platinum having sold over 8 million copies in the US alone.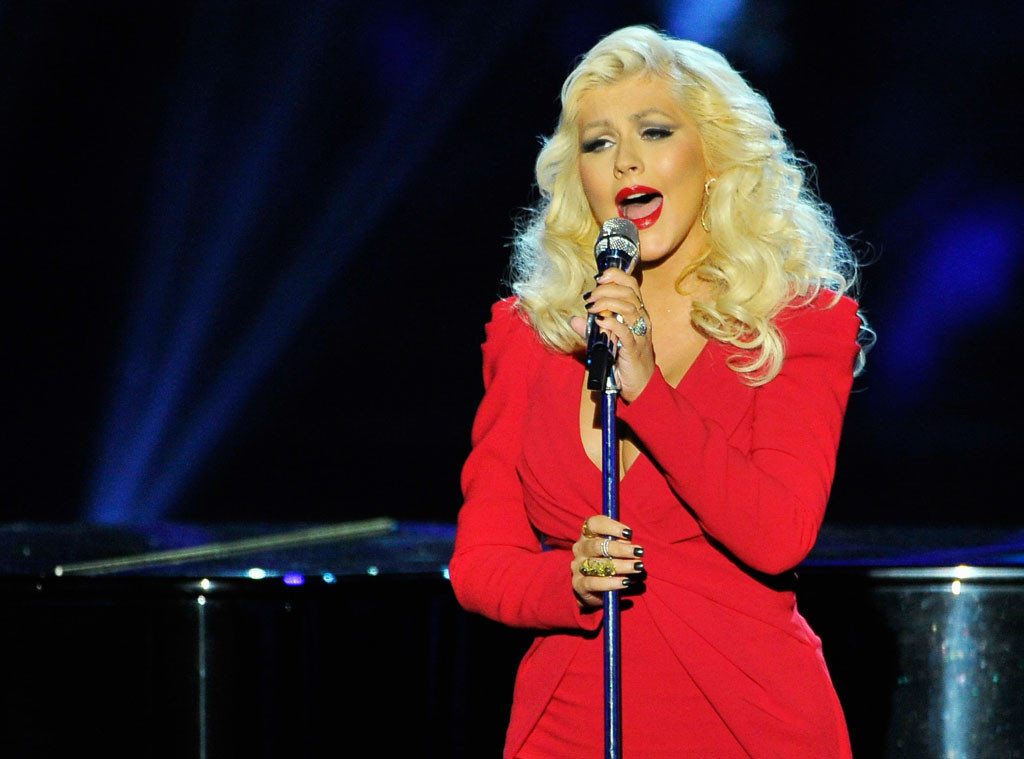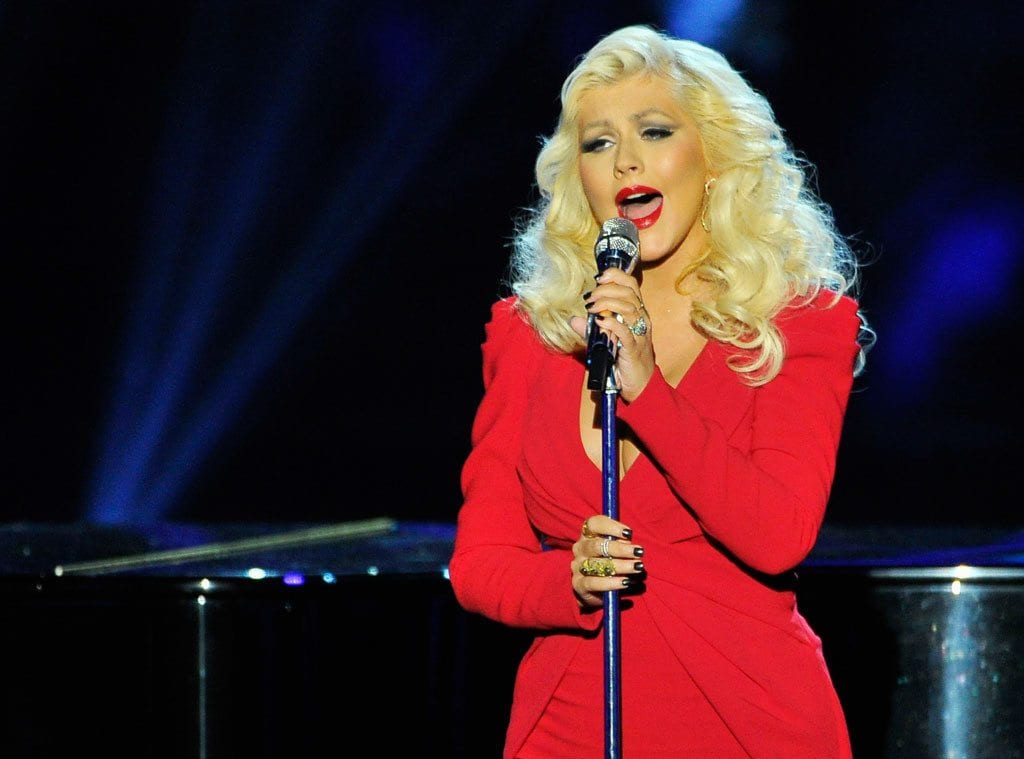 The year 2000 saw Christina Aguilera dish out two successful studio albums – Mi Reflejo and My Kind of Christmas. While the Latin album sold over 6 million copies, the holiday album sold more than 1 million copies in the US.
Stripped
As common with former Disney child stars, Christina made a bold transition into adulthood with highly sexual-themed singles like "Dirty" and "Beautiful" which were highly successful. Though critics met her new provocative image (which included tattoos and piercings) with mixed reviews, it didn't prevent the success of the subsequent album, Stripped which she released in 2002. Stripped debuted at #2 on the Billboard 200 and sold 330,000 copies in week 1. The album subsequently sold over 4.3 million copies in the US and 13 million copies worldwide.
Following Stripped, the success of Christina's releases began to wane compared to her earlier works. But that does not mean that her songs and albums were greeted with total failures. In all, Aguilera has so far, sold a total of 75 million records worldwide. 15.5 million units of these are certified in the U.S, earning her the 20th spot on Billboard's 'Best-selling Artists of the 2000s'.
Music Collaborations and Songwriting
Aside from her solo projects, Christina continues to feature with other top acts. Prominent among such is Maroon 5's hit single, "Moves Like Jagger" which has sold over 7 million copies, and "Say Something" with musical duo, A Great Big World.
Quite very important to note is the fact that Christina Aguilera writes many of her songs. This increases her percentage earning in the total revenue of such songs and albums. She has as well made some decent bucks from co-writing several songs of other artists.
In 2020, Christina once again, sang "Reflection" for Disney's live-action remake of Mulan, and she must have made some extra good bucks from that too.
Christina Aguilera Earns Massively from Tours and Concerts
While making top dollar from record sales, Christina also earns big bucks from touring. Alongside Justin Timberlake, she co-headlined the "Justified and Stripped Tour" in 2003 which grossed over $30.2 million. Next up the same year, was her own solo tour, "The Stripped Tour" which remains her most successful to date, with an estimated gross revenue of over $75 million.
To support her fifth studio album, Back to Basics (2006) which peaked atop the Billboard charts and sold over 5 million copies worldwide, Christina Aguilera headlined the worldwide "Back To Basics Tour" which grossed over $48.2 million to become the highest grossing female tour of 2007. In the same year, Forbes estimated her wealth at $60 million.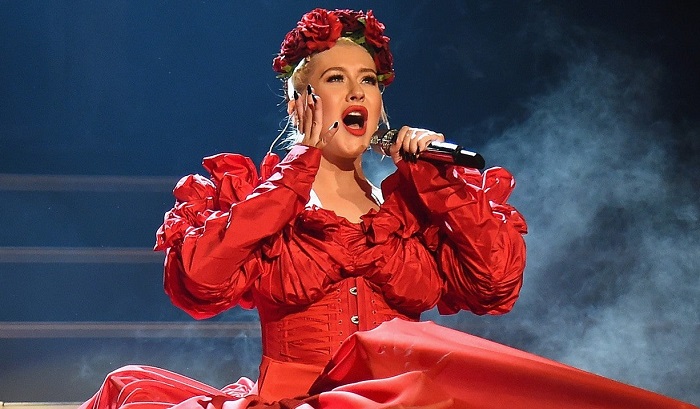 Many years after her music career began to witness a downturn, Aguilera's 2018 "Liberation Tour" in support of her 8th studio album of the same name grossed just a little over $8 million. The pop icon recently ended a one-year concert residency at the Zappos Theater in Las Vegas titled 'The Xperience'. The 25-date engagement spanning from May 2019 to March 2020 made a box office income of $10.2 million.
The pop diva has however, continued to earn millions from performing at private events. According to Glamour, Christina pocketed $1 million for singing for just an hour at Charles Brandes' party in 2010. The next year saw her pocket $3.2 million for performing at an event hosted by a Spanish millionaire. Earlier in 2005, Aguilera received $3.6 million to perform at Andrey Melnichenko and Aleksandra Nikolic's wedding.
Her Earnings from Film/TV Roles
While album sales and touring may be the primary sources of Christina's cash flow, the pop star has also received significant financial boost from other entertainment fields including Hollywood.
Aguilera earned massive critical acclaim and of course, big bucks for her role in the 2010 film Burlesque which grossed over $120 million at the global box office. She also received extra credit for recording songs for the movie's soundtrack alongside fellow singer and co-star, Cher.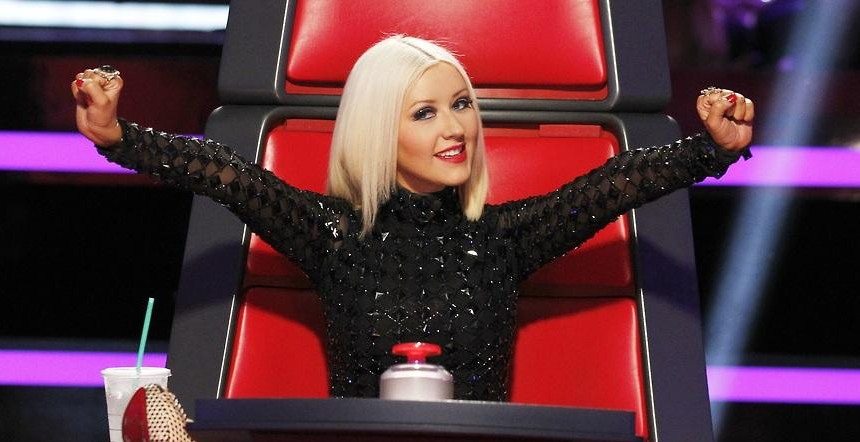 One of Christina's most successful gigs outside singing and performing is her role as one of the judges on NBC music game show, The Voice which began airing in April 2011. She served as a judge on the show for three consecutive and three non-consecutive seasons (1-3 and 5, 8 & 10), with a peak salary of $17 million.
Aguilera also played a recurring role in ABC's 2012 musical drama, Nashville. In 2017, she voiced Akiko Glitter the highly received animated comedy film, The Emoji Movie which grossed over $217 million.
Endorsement Contracts and other Lucrative Businesses
Christina's celebrity status has also landed her a plethora of endorsement and licensing deals. She has signed endorsement pacts with top brands likes of MAC Cosmetics, Versace, Levi's, Mercedes-Benz, Sears, Sony Ericsson, Pepsi, Coca Cola, Oreo, and more. In 2004, Harrods reportedly paid Christina Aguilera around $300,000 to open the store's summer sales.
Starting from 2004, Christina Aguilera has released several commercially successful fragrances including Xpose, Simply Christina, Inspire, and By Night, among others. In April 2011, Christina launched a clothing in collaboration with C&A. She also owns a successful hair tool line in partnership with Lidl.
Christina has also earned decent cash by doing a bit of modeling. Back in 2008, following the birth of her son, People paid her $1.5 million to publish photos of her new baby. She has also featured on BAZAAR with her two kids.
From all these endeavors put together, Christina Aguilera has built for herself, an impressing wort estimated at $160 million as of 2020. Here's a concise look at her major earnings through years.
1999: 19,630,000 (Record sales)
2000: $2,918,880 (Record sales, tours)
2002: $10,240,000 (Stripped album sales)
2003: $90,000,000 ('Justified & Stripped Tour' and 'Stripped Tour')
2004: $300,000 (Harrods Summer sales opening salary)
2005: $3,600,000 (private performance fee)
2006: $52,710,000 (Back To Basics album sales and tour)
2008: $2,684,000 (record sales, son's photos)
2010: $1,569,400 (Record sales and private performance)
2011: $3,650,000 (Private performance and The Voice salaries)
2012: $18,502,000 (record sales and The Voice salary)
2013: $12,500,000 (The Voice salary)
2016: $12,500,000 (The Voice salary)
2017: $12,500,000 (The Voice salary)
2018: $8,655,000 (Liberation album sales and tour)
2020: $10,200,000 (The Xperience las Vegas residency)
How Does Christina Aguilera Spend Her Millions?
Aguilera really lives up to expectations when it comes to celebrity lifestyle! The pop diva, however appears to value the comfort of a home above all other assets. Starting from 2007, Christina occupied a 10,000 square-foot residence located in the pricey Beverly Hills community, Los Angeles, California.
The six-bedroom, nine-bathroom mansion which Aguilera and her then husband, Jordan Bratman acquired for $11.5 million was previously owned by The Osbornes. The home comes with (among other rare features) its own gym, beauty salon, game room and recording studio. The property was just befitting for Aguilera's superstardom status.
However, in 2011, following her divorce from Bratman and while her music career was already experiencing some unpleasant times, Christina put the Beverly Hills property on the market for $13.5 million. It later sold in February 2013.
On leaving her Beverly Hills estate, Christina Aguilera moved into another LA mansion precisely located in Sherman Oaks, San Fernando Valley which she acquired in 2013 for $10.75 million.
The property which is as massive as the former also boasts six bedrooms and nine bathrooms. Among other features, the 11,000 square-foot residence comes with six fire places, a state-of-the-art kitchen, a private office, a large playroom, a spa, salt water pool, and a gazebo.
While Christina may not be a car freak, her garage still boasts some classy autos including a white Rolls Royce Phantom (est. cost: $550,000), a white Range Rover Sport (est. cost: $80,000), and a metallic black Range Rover (est. cost: $60,000).
It is also very obvious that the iconic singer splashes top dollar on fashion collections.
Philanthropy
It is quite interesting to know that Christina Aguilera does not spend all her fortune on herself. Just like many other celebrities, she puts in some decent amounts in several charitable acts. In 2003, Christina donated $200,000 in support of the Women's Center & Shelter of Greater Pittsburgh.
Some of the major charities and causes she supports include the Grammy Foundation, Amnesty International, Defenders of Wild Life, and World Hunger Relief (WHR). Working as the WHR spokesperson, Christina helped the cause to raise over $148 million for the UN's World Food Program in about 45 countries.
A Closer Look at Christina's Marital Life and Divorce with Jordan Bratman
Full Name: Jordan Bratman
Date of Birth: June 4, 1977
Occupation: Marketing executive, Record producer
Spouse(s): Christina Aguilera (m. 2005; div. 2011)
No. of Children: 1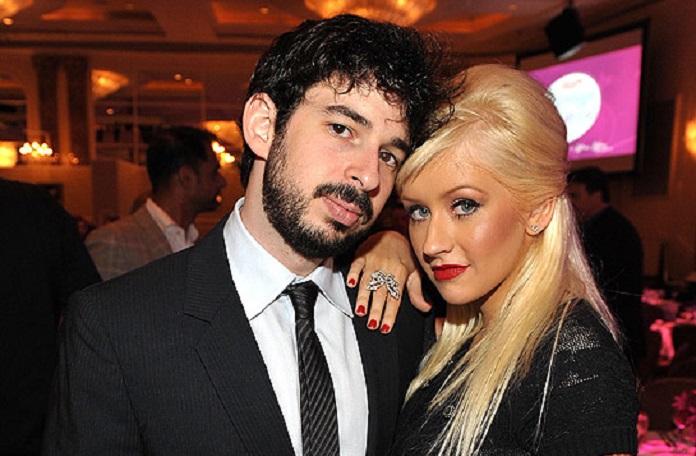 Behind her successful career, Christina Aguilera's love life has not been that rosy. The "Stripped" singer began dating Jordan Bratman, an American marketing executive in 2003. The pair became engaged in February 2005 and married later in the year, precisely on the 19th of November in Napa Valley, CA. Two years later, the couple welcomed a daughter.
Unfortunately, Aguilera and Bratman's union began to experience some upheavals which led to their separation in September 2010. Aguilera applied for a divorce the next month, and they finalized the proceedings in April 2011.
Although the estranged couple never went public with the reason behind their split, Christina once mentioned that they had began to look "for different things" in life. Speaking to People in December 2010, she said that she ended her marriage with Jordan because it became "so unhealthy and unhappy".
Is Christina Aguilera Married Now? Here Are Details of Her Relationship with Matthew Rutler
Date of Birth: April 14, 1985
Occupation: Guitarist
Spouse(s): Christina Aguilera (partner since 2010)
No. of Children: 1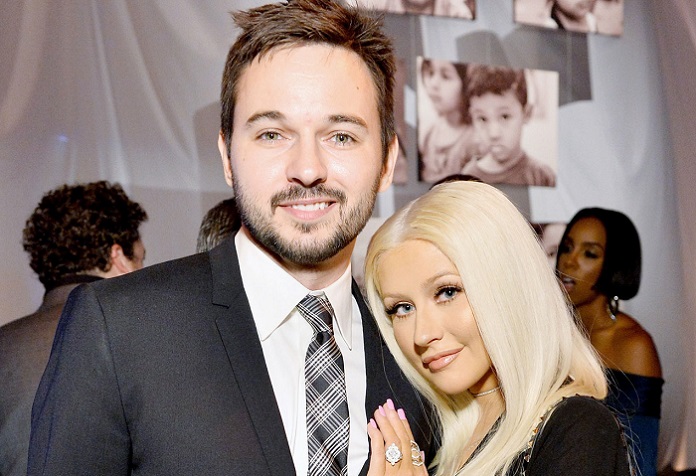 Prior to her split from Jordan Bratman, the singer began seeing Matthew Rutler. The duo met each other in 2009 on set of the 2010 musical film, Burlesque where Matt who is professionally a guitarist worked as a production assistant.
Christina and Matthew hit it off immediately and about four years into their relationship, they became engaged. That was on the 2014 Valentine's Day. At the time, Aguilera was already preggy with her first child with Rutler!
As of the time of writing this article, Aguilera is yet to tie the knot with Matthew Rutler. It's been six years since they agreed to spend the rest of their lives together and fans are just wondering what's holding them from finally signing the papers!
Meet Her Kids
Christina has two children – a son named Max and a daughter named Summer whom she respectively had from her marriage with Bratman and relationship with Rutler.
Max
Full Name: Max Liron Bratman
Date of Birth: January 12, 2008
Max is Christina Aguilera's first child. He is also her only son as well as her only child with now ex-husband, Jordan Bratman. Max was just two years old when his parents called time on their marriage. He has since been jointly raised by both but primarily lives with his mom, Christina.
Summer
Full name: Summer Rain Rutler
Date of Birth: August 16, 2014
Summer is Christina's second child and first daughter. She is however, her first child with her fiancé, Matthew Rutler. Born in August, her parents named her Summer Rain to reflect the beauty of the season in their lives.
Profile Summary
First Name:
Christina
Last Name:
Aguilera
Also Known As:

Chrissy, X-Tina, Baby Jane, Candy


Sex/Gender:

Female
Profession:

Singer, songwriter, actress and television personality
Famous For:
Her singing and studio albums like Christina Aguilera (1999), Mi Reflejo (2000), My Kind of Christmas (2000). She is also popular for being a judge on the American Talent Reality show "The Voice" since 2011.
Colleges/Universities Attended:

Rochester Area School District, Marshall Middle School near Wexford and North Allegheny Intermediate High School. She was also homeschooled at some point
Educational Qualifications:

N/A
Religion:

Roman Catholicism


Birthday & Zodiac

Age/Date of Birth:

December 18, 1980
Zodiac Sign:
Sagittarius
Birth Place:

Sagittarius
Nationality:
American
Ethnicity/Race:

White
Country of Residence:

USA
Physical Attributes

Height:

5 ft 1½ in or 156 cm
Weight:

50 kg or 110 pounds
Eye Colour:

Blue
Hair Color:

Blonde
Other Body Measurements:

38-23-33 in or 96.5-58.5-84 cm (bust, waist, and hips respectively)
Relationships

Marital Status:

Engaged
Spouse/Partner:

Matthew Rutler (November 2010-Present). Shw was formerly married to Jordan Bratman (m. 2005; div. 2011)
Family and Relatives

Father:

Fausto Xavier Aguilera
Mother:
Shelly Loraine (née Fidler)
Children:

Max Liron (son) and Summer Rain Rutler (daughter)
Siblings:
Michael Kearns (Brother), Rachel Aguilera (Sister), Stephanie Kearns (Sister), Casey Kearns (Brother)
Other Relatives:

N/A
Net Worth
Estimated Net Worth:

$160 million
Salary:
round $15 million anually

Source of Wealth:

Her music career, acting, television appearance as judge on "The Voice", endorsement deals, her clothing and fragrance lines