George Clooney is an American actor, director, screenwriter, producer, and activist. George Clooney has come a long way since he made his acting debut on the TV show ER. After winning 3 Golden Globes and 2 Academy Awards, in 2018, Clooney was announced to have joined the Hulu family, being cast for their Catch-22 series.
George Clooney Bio, Career Success
Clooney was born in Lexington Kentucky on May 6, 1961. He has an active and successful acting career that spans over 3 decades. While living in a car parked in his aunt's driveway, Clooney began to audition for minor roles. His first acting role was as an extra in 1978 miniseries "Centennial".
His first major role was in E/R a sitcom which lasted just a year from 1984-1985. Clooney had several other major roles in movies like "The Facts of Life", and "The Golden Girls", but his most prominent was in ABC TV series "Roseanne" which lasted from 1988-1997. The show became the most watched in the US in the years 1989 to 1990.
His major break came in 1994 with NBC hit medical drama ER where he portrayed Dr Doud Ross. He left the show in 1999 and for his role he received two Emmy and three Golden Globe nominations. While the series was running, Clooney starred in Hollywood movies including "From Dusk till Dawn" and "The Peacemaker".
After leaving ER in 1999, Clooney starred in a number of box office hits including Oceans 11 (2001) which is his most commercially successful movie- it grossed $450 million and netted the actor $20 million. Others include Syriana (2005) for which he won an Academy award and Michael Clayton (2007). George Clooney has been named by Time magazine as one of the most influential people for three consecutive years from 2007-2009.
Clooney ventured into directing in 2002, his directorial debut was with "Confessions of a Dangerous Mind", a biographical spy comedy film. His other directorial works include Good Night and Good Luck (2005), Letterheads (2008), The Monuments Men (2014). He starred and produced 2012 movie Argo for which he won an Academy Award for best picture.
Clooney's recent films include Tomorrowland (2015) and Hail Cesar (2016). He is the first and only person to receive an Academy Award nomination in six different categories. In 2015, he received the Cecil B. De Mille award for lifetime achievement.
George Clooney Net Worth, Earnings, House
Like every successful actor, Clooney has received endorsements from top brands including Nespresso for which he appeared in a coffee advert, Martini Vermouth and Fiat.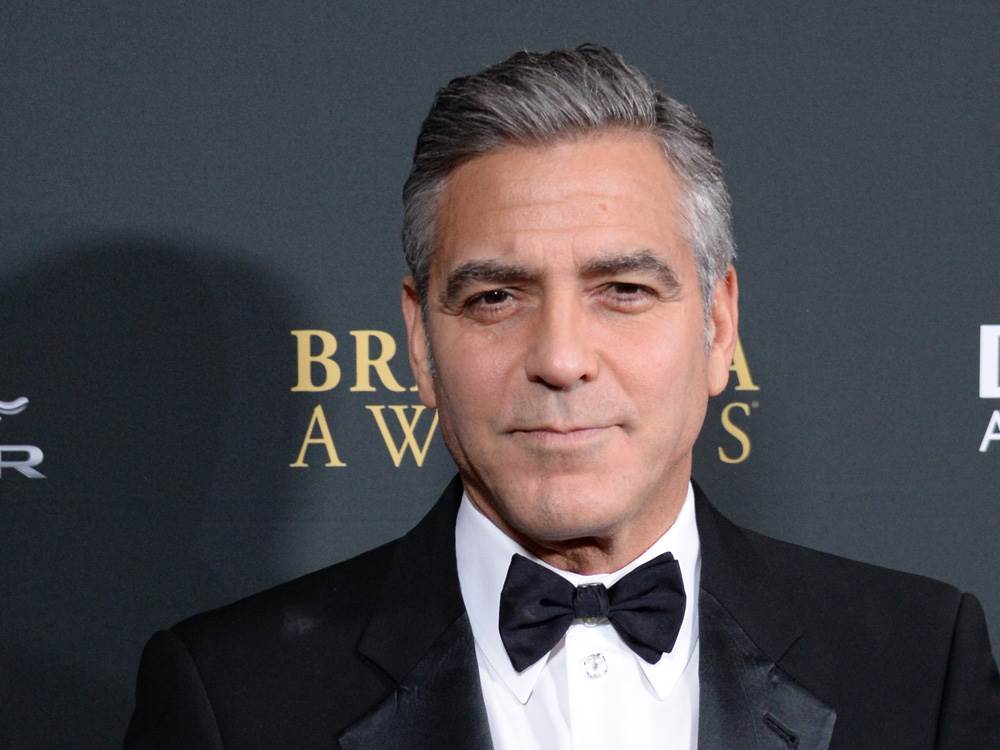 Apart from the entertainment industry, Clooney is a well-known political activist. He has been actively involved in raising funds for a number of causes including the 2004 Tsunami, Darfur conflicts, 2010 Haiti earthquake, and the 9/11 victims. He has also been a UN Messenger of Peace since 2008.
In the 2016 race to the white house, Clooney publicly declared his support for Democratic runner and US Secretary of State Hilary Clinton and even hosted a fundraiser for her campaign.
Clooney has his earnings estimated at $500 million. Some of his assets include a Villa at Lake Como which he bought for $10 million and later listed for an eye-watering $100 million. He also has properties in LA, Mexico and an island in River Thames said to be worth about £10 million. He owns a 2016 Porsche 911 GT3 RS.
Is George Clooney Gay or Does He Have A Wife and Twins / Children?
Clooney married British-Lebanese human rights lawyer Amal Alamuddin in 2014 in a star-studded wedding ceremony held in Venice. It was his second marriage after his divorce from actress Talia Balsam in 1993. Amal Alamuddin is an award-winning human rights lawyer.

George Clooney divorced Talia Balsam in 1993 and the experience, apparently, turned him off the idea of marriage for quite a long time before Amal Alamuddin came into his life. The two were wed in Vegas on December 15, 1989, and filed for divorce on October 12, 1992, listing the date of separation as of late August 1991.

The divorce itself dragged on for almost one year before it was finally concluded on September 21, 1993. The reason for the drag was not an attempt at reconciliation but rather "disputed claims" as to what constitutes their community, quasi-community property, and separate property. At the time the two were struggling actors and they argued over every item of property even hiring a professional to come in to "appraise the community separate and property interests," before deciding just to do it themselves.

At the end of everything, Clooney was said to have walked away with a number of bank accounts, a single-family residence, a 1988 Saab, 1983 Harley Davidson, 1959 Corvette and a 1991 motorhome.

Meanwhile, George and Amal Clooney despite rumors of a divorce in the works in 2016 still seem to be going on strong. Their union has produced twins named Ella and Alexander born in June 2017. George has described his son Alexander as a 'thug' and his daughter Ella as 'elegant'.

Prior to starting his family with Amal, speculations on George Clooney's sexuality were rife in the media and he did not bother with denials on the matter. When he opened up to Esquire U.K. about his sexuality in the cover story for the magazine's January 2014 issue, he gave the reason for that to be that he does not want to insult the gay community.

Fact Check: We strive for accuracy and fairness. If you see something that needs updating,