| Net Worth: | $120 Million |
| --- | --- |
| Salary: | $1,045,000 |
| Income Sources: | Books, Public speeches, advising and consulting for private companies including billionaire Ron Burkle, Other Investments |
| Age/Date of Birth: | August 19, 1946 |
| Height: | 6 feet, 2inches (1.88 m) |
| Nationality: | American |
| Last Updated: | 2020 |
You can't lead the most powerful nation on earth without being known across the globe. Bill Clinton is definitely one of the most famous individuals around. As the 42nd president of the United States of America, he served two terms from 1993 to 2001. Bill Clinton's net worth is $120 million as of 2020
Key Takeaways
Former President – United States
Born: 1946 United States of America
Annual: $1,045,000.00
Monthly: $87,083.33
Weekly: $20,096.15
Daily: $4,019.23
Bill Clinton is the 10th wealthiest U.S. president
Bill and Hilary received massive initial payments for an autobiography and a memoir
Clinton earns between $200,000 and $750,000 per speech according to IBtimes (May 2014)
While Bill is super-popular and many things about him known, it is surprising that a good number of people didn't know he was the second president of the US that was impeached.
Did you know Bill freed his brother who was found guilty of a criminal offense moments before he left office? Well, he did. Roger Clinton was convicted on a cocaine charge. Bill pardoned him on 20th January 2001 with some other 140 people the law held captive.
For the sake of Bill's contribution to world peace and his endeavors that promoted the interest of humanity, the 44th US president, Barack Obama, honored Bill with the highest civilian award of the country, the Presidential Medal of Freedom, in 2013.
Bill Clinton's Education and the Honorary Degrees He Received
Bill Clinton, who was born William Jefferson Blythe III on August 19, 1946, in Hope, Arkansas, spent the first four years of his life with his maternal grandparents. His mother, Virginia Dell Cassidy, left him in their care soon after he was born as she left home for another state to study nursing. Clinton's father died three months before his birth in an automobile accident.
After her training, Virginia returned and married Roger Clinton Sr in 1950. The family made their home in Hot Springs, Arkansas where Clinton attended St. John's Catholic Elementary School, Ramble Elementary School, and Hot Springs High School.
By the time he turned 15, Clinton officially adopted his stepfather's surname. He was at the time a very active student leader and had many interests that included reading, music, and medicine. While he contemplated having careers as a musician and doctor, he decided to focus on becoming a public official and thus pursued a career in law. His interest in public office/politics was particularly formed in 1963 after he got to visit the White House as a Boys Nation Senator and met President John F. Kennedy. Further cementing his political aspirations was the "I Have A Dream Speech" by Martin Luther King Jr which occurred the same year.
With the aid of a scholarship, Bill Clinton was able to attend Georgetown University, Washington D.C., where he received a Bachelor's Degree in Foreign Service in 1968. He subsequently attended Oxford in England on a Rhodes Scholarship, studying for a B.Phil. in Philosophy, Politics, and Economics. He later transferred to a B.Litt. in Politics and then a B.Phil. in Politics but never graduated as he returned to the United States. He would, however, later attend Yale Law School where he earned with a Juris Doctor in 1973.
Bill Clinton has since been awarded numerous honorary degrees by various colleges and universities around the world, including Doctorate of Law degrees and Doctor of Humane Letters degrees. In 1994, Oxford, which he attended but did not graduate from, awarded him an honorary degree and a fellowship for championing world peace and collaborating with his wife among other things.
1950 – 1963: Clinton attended St. John's Catholic Elementary School, Ramble Elementary School, and Hot Springs High School.
1968: He graduated with a Bachelor of Science in Foreign Service degree from the School of Foreign Service at Georgetown University in Washington, D.C.
1969: Attended University College, Oxford to study Philosophy, Politics, and Economics but did not return for a second year.
1973: He earned a Juris Doctor (J.D.) from Yale Law School.
1993: LL.D. from the University of North Carolina at Chapel Hill
2001: LL.D. from Queen's University, Belfast, Northern Ireland
2003: Doctor honoris causa from University of Prishtina, Kosovo
2004: Honorary LL.D. from City College of New York
2006: Honorary degree from Pace University, New York; Honorary LL.D. from Tulane University, New Orleans; LL.D. from University of Michigan
2007: L.H.D. from Rochester Institute of Technology, New York; L.H.D. from Knox College (Illinois)
2008: LL.D. from the University of Hong Kong
2009: L.H.D. from McGill University
2010: L.H.D. from Icahn School of Medicine at Mount Sinai, Manhattan, New York; L.H.D. from West Virginia University
2011: L.H.D. from the University of Central Missouri; Honorary LL.D from Mediterranean University
2013: Honorary L.H.D from the University of Central Florida; Doctor honoris causa from the University of Edinburgh
2014: Honorary LL.D. from the University of Liverpool
2016: L.H.D. from Loyola Marymount University, Los Angeles, California
2017: Doctor honoris causa from St. Francis Xavier University
His Stellar Political Career
After earning his Juris Doctor degree in 1973, Bill Clinton moved back to Arkansas and became a law professor at the University of Arkansas. In the following year, he unsuccessfully ran for the United States House of Representatives but was then elected Arkansas Attorney General in 1976.
After two years in the position, Clinton was in 1978 elected Governor of Arkansas as a Democratic Party candidate. Having been 32 years of age at the time, he was the youngest governor in the country and the second youngest governor in the history of Arkansas. Clinton served as governor from 1979 to 1981, and from 1983 to 1992. For one year, from August 26, 1986, to July 28, 1987, he served as Chair of the National Governors Association.
In 1988, there were rumors that Bill would enter the presidential race but he opted to remain as governor. In 1992, however, he ran for president and won the election, beating Republican incumbent George H. W. Bush to become the 42nd president of the United States of America and the third youngest at age 46. He served two terms as President of the United States before leaving the White House in 2001 with the highest end of office approval rating since World War II.
As a result of all he achieved during his time in government, as either governor or president, Clinton has been bestowed with numerous honors and awards. Schools have been named after him and statues have been built to pay him homage both in the U.S. and in foreign countries like Kosovo.
In 1992, and again in 1998 alongside Ken Starr, he was selected as Time's "Man of the Year". In 2001, Secretary of Defense William Cohen presented him with a Medal for Distinguished Public Service. Haiti's President Michel Martelly awarded him with the National Order of Honour and Merit to the rank of Grand Cross in 2011 before Obama awarded him the Presidential Medal of Freedom in 2013.
1977 – 1979: Clinton served as the 50th Attorney General of Arkansas.
1979 – 1981: He served as the 40th Governor of Arkansas.
1983 – 1992: Having lost reelection in 1981, he was elected in 1983 and became 42nd Governor of Arkansas.
1993 – 2001: Bill Clinton served two terms as the 42nd President of the United States.
A Breakdown of His Net Worth and Public Speaking Earnings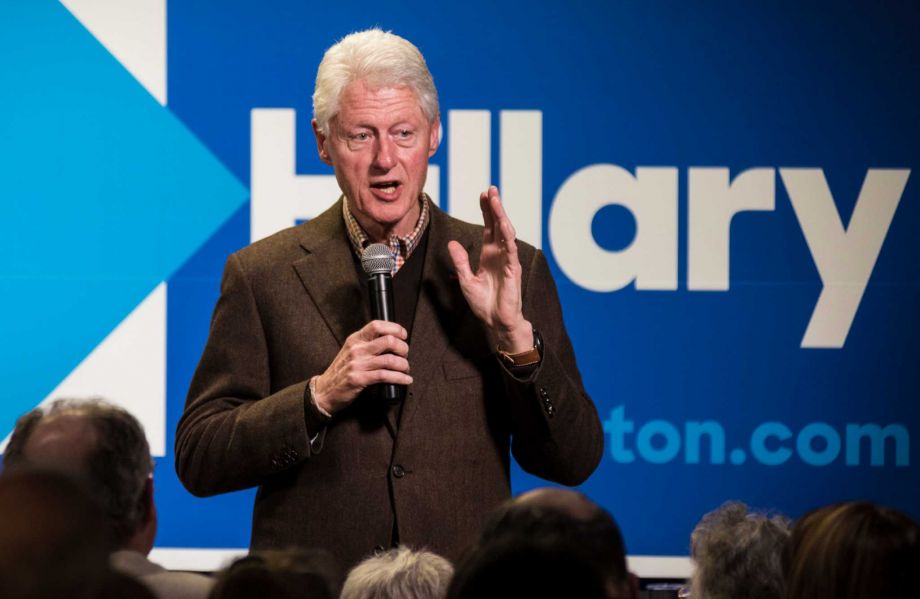 When Bill Clinton left the White House in 2001, he had incurred several million dollars in legal bills. He owed the lawyers who defended him and his wife during the years-long Whitewater controversy investigation as well as the Monica Lewinsky impeachment process. He and his wife have since been able to pay off all their debt and increase their wealth thanks to what Clinton has been able to earn through public-speaking and book publishing deals. The American politician is today reported to have a net worth of $120 million.
From speaking engagements, Clinton rakes in between $150,000 to $700,000 with an average of $200,000 per speech. Between the time he left office in 2001 and 2013, he earned an estimated $106 million from public speeches. Clinton once rendered a speech in Lagos, Nigeria for a whopping fee of $700,000.
On the book publishing deal front, Bill Clinton reportedly signed a deal with publisher Alfred A. Knopf worth $10 million to $12 million. For his memoir, My Life (2004), which sold over 2 million copies, he received a then-world record book advance fee of $15 million. As of April 2008, he has earned $30 million from the sales of the book and his follow-up book, Giving: How Each of Us Can Change the World (2007).
The table below gives a breakdown of the Clintons' annual gross income per year, starting from 1991 to 2015 (the last year tax records were released).
Bill and Hillary Clinton's Annual Income (1991 to 2015)
Year
Gross Income
1991
$200,000
1992
$290,000
1993
$293,000
1994
$263,000
1995
$316,000
1996
$1,065,000
1997
$569,000
1998
$569,000
1999
$504,000
2000
$416,000
2001
$16,000,000
2002
$9,000,000
2003
$8,000,000
2004
$20,000,000
2005
$18,000,000
2006
$16,000,000
2007
$21,000,000
2008
$5,000,000
2009
$10,000,000
2010
$13,000,000
2011
$15,000,000
2012
$20,000,000
2013
$27,000,000
2014
$28,000,000
2015
$11,000,000
Total:
$241,485,000
The Clinton American Political Family
Bill Clinton will be regarded by many as an overachiever. He is however not the only one in his family that has done great things as you would see below through the achievements of his wife and others in the family.
Hillary Clinton
Date of Birth: October 26, 1947
Occupation: Politician, Diplomat, Lawyer, Writer, Public Speaker
Positions Held: First Lady of Arkansas, First Lady of the United States, United States Senator from New York, 67th United States Secretary of State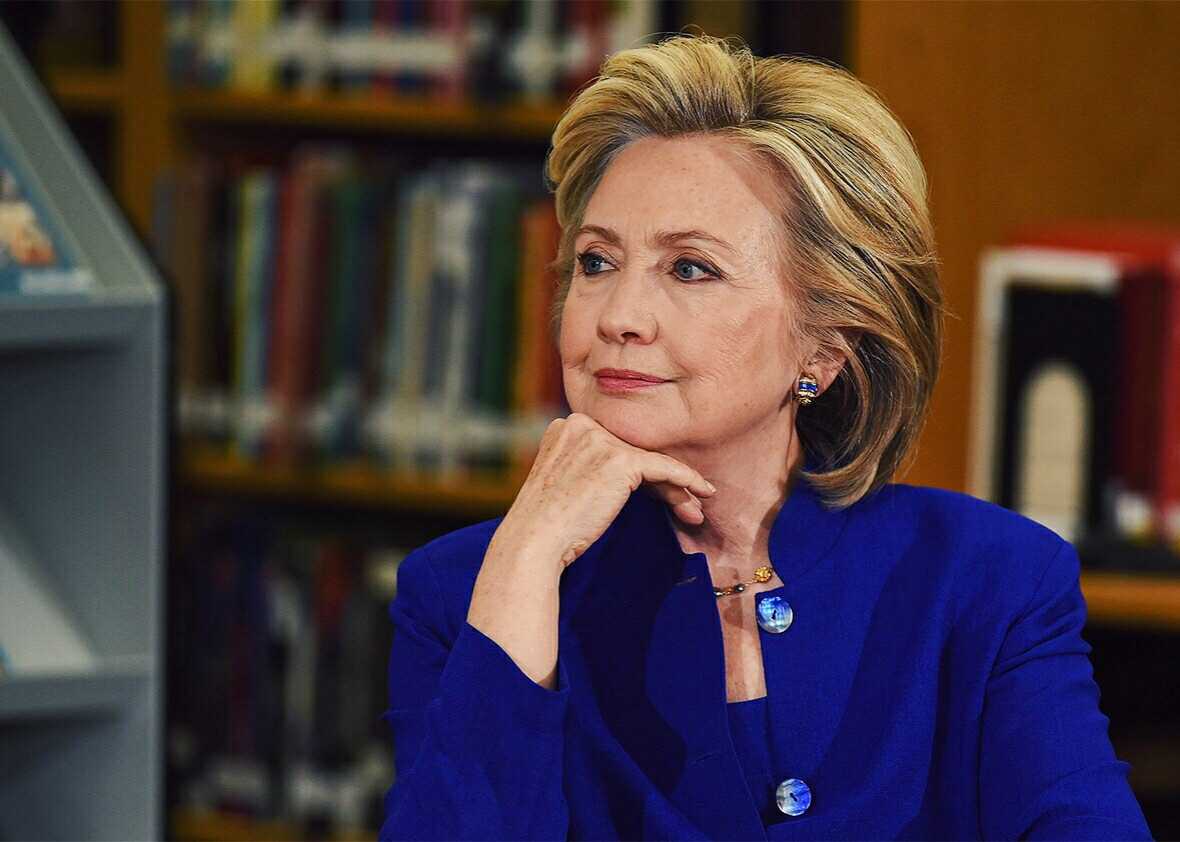 Hillary Clinton was born on October 26, 1947, at Edgewater Medical Center in Chicago, Illinois. She attended Wellesley College where she majored in political science, graduating in 1969. She subsequently earned a Juris Doctor from Yale Law School in 1973.
As a student at Yale in 1971, Hillary met Bill Clinton, who she was a class year ahead of, at the Yale Law Library. The pair dated for 4 years before getting married in 1975. The duo have since enjoyed a formidable marriage that has survived more than its fair share of troubles, including a number of extramarital affairs, one of which led to Bill's impeachment in 1998 by the House of Representatives.
After Yale, Hillary served as a congressional legal counsel. In 1978, she was appointed the first female chair of the Legal Services Corporation. With her husband was serving as governor and president, Hillary's career took a backseat to that of Bills as she maintained the position of First Lady.
In 2000, a year before her husband's time in the White House ended, she was elected as the first female senator from New York. She was re-elected in 2006 but resigned in 2009 after taking the oath of office of the secretary of state. She thus became the first former first lady to be a member of the United States Cabinet. Hillary continued to make history by becoming the first woman to be nominated for president by a major U.S. political party in 2016. She was, however, defeated by Donald Trump in the November 8, 2016, presidential elections.
Chelsea Clinton
Date of Birth: February 27, 1980
Occupation: Author and Global Health Advocate
Chelsea Clinton is the only child of Bill and Hillary Clinton. She was born in Little Rock, Arkansas, on February 27, 1980. Chelsea was a very smart child as she claims to have been able to read and write before she was five. She attended Forest Park Elementary School, Booker Arts and Science Magnet Elementary School, and Horace Mann Junior High School in Little Rock before completing her studies at Sidwell Friends School in Washington, D.C.
Chelsea subsequently enrolled at Stanford University in the fall of 1997, majoring in History. She graduated with highest honors in 2001 before pursuing a master's degree at University College, Oxford. In 2003, she completed the requirements to be awarded a Master of Philosophy degree in International Relations. She then completed a Master of Public Health degree at the Mailman School of Public Health of Columbia University before returning to Oxford in 2011 to complete her Doctor of Philosophy degree in International Relations having started it at the Wagner School of Public Service at New York University.
Having previously worked for the McKinsey & Company consulting firm and Avenue Capital Group investment firm, Bill Clinton's daughter now plays a prominent role at the family's Clinton Foundation. Chelsea is also the author of five children's picture books, two of which were best sellers.
William Jefferson Blythe Jr.
Date of Birth: February 27, 1918
Death: May 17, 1946
Occupation: Traveling Salesman, Soldier
William Jefferson Blythe Jr. is the biological father of Bill Clinton who died three months before his son was born. His death occurred while he was traveling from Chicago, Illinois, to Hope, Arkansas on U.S. Route 60 outside of Sikeston, Missouri. Blythe lost control of his car after one of his car's tires blew out. He survived the accident but drowned in the drainage ditch where the car landed.
Virginia Dell Cassidy
Date of Birth: June 6, 1923
Death: January 6, 1994
Occupation: Nurse Anesthetist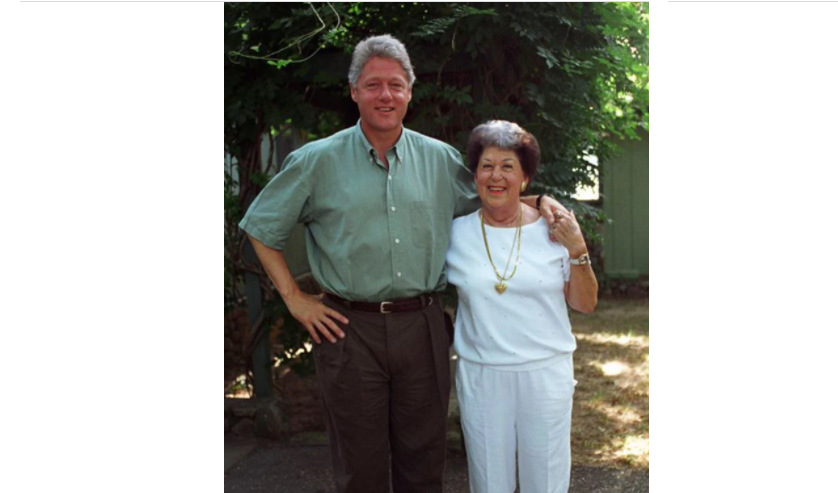 Virginia Dell Cassidy was born in Bodcaw, Arkansas to town iceman James Eldridge Cassidy and nurse Edith Cassidy. She followed in her mother's footsteps to become a nurse and started her training before meeting her first husband, William Jefferson Blythe, Jr., whom she married in a civil ceremony in 1943. The two wedded just before Blythe was shipped out for World War II military duty. Virginia was Blythe's fifth wife but she had no knowledge of his previous marriages until 1993 when The Washington Post ran an extensive story based on birth and marriage registry records.
Following her husband's death, Virginia married car salesman Roger Clinton Sr. Roger died from cancer in 1967, giving room for her to marry hairdresser Jeff Dwire in 1969. Dwire died five years later in 1974 from complications of diabetes. In 1982, she married food distribution brokerage firm executive Richard Kelley. Their union lasted until she died on January 6, 1994, from complications of breast cancer.
Roger Clinton Sr.
Date of Birth: July 25, 1909
Death: November 8, 1967
Occupation: Car Salesman
Roger Clinton Sr. was the first stepfather of Bill Clinton. He was a co-owner of a local Buick dealership in Hot Springs, Arkansas. The marriage between Roger and Virginia produced one child, Roger Clinton Jr. In his book, Bill described his stepfather as a gambler and an alcoholic who regularly abused his mother and half-brother, prompting him to step in on some occasions. Roger Sr died of cancer in 1967.
Roger Clinton Jr.
Date of Birth: July 25, 1956
Occupation: Actor, Musician
Roger Jr. is the younger half-brother of Bill who was born in 1956. He is the only one of Bill's siblings to have been raised with him and have a close relationship with him. He developed his singing career at a young age and gained professional experience by singing warm-ups for the studio audiences at the tapings of the Designing Women sitcom. He would later land a recording contract with Atlantic Records in 1992, releasing the album Nothing Good Comes Easy in September 1993.
On the acting front, Roger who was given the codename "Headache" by the Secret Service due to his controversial behaviour during Bill's presidential campaign and time in office, had minor roles in several films like Bio-Dome and Fred Claus. He guest-starred on television shows like Sabrina, the Teenage Witch, and Cybill.
Bill Clinton's Extramarital Affairs and Supposed Son with a Former Arkansas Prostitute
The biggest controversy of Bill Clinton's reign as president was probably the allegations of sexual misconduct against him by Monica Lewinsky, an intern at the White House. Bill initially denied the allegations, insisting that he didn't have sexual relations with Lewinsky. He would, however, later admit that he had inappropriate intimate contact with the lady.
This incident dug up a dirty past. One of the many people that made accusations against him was Paula Jones, who worked for Arkansas state when Bill was Governor of the state. She sued the President for sexual harassment and the two agreed on an out-of-court settlement. He reportedly paid Jones $850,000 but maintained that he didn't harass her.
The sex scandal was what got Bill impeached in 1998 as he testified under oath that he did not have sexual relations with Lewinsky. It was upon the basis of this statement that the House of Representatives drew up perjury charges for his impeachment as testimony provided by a woman named Linda Tripp, and a blue dress with Clinton's semen on it proved that Clinton's sworn testimony was false and perjurious.
Meanwhile, some guy named Danney Williams has been claiming that he is Clinton's illegitimate son. Although DNA proves otherwise, Williams' claim lingers on.
Clinton's Health
Owing to the fact the Bill Clinton has too many admirers, his health issues have always been a subject of public interest. In one of the days of mid-January 2001, people were disturbed by the news of him having cancer. Thankfully, it wasn't a big deal. His doctors stopped a cancerous wound in his back from spreading.
Three years later (in 2004), there was another cause for concern over Bill's health. He was having a hard time breathing and his chest was being plagued by an unpleasant sensation. Bill had to have a bypass surgery. His arteries were cleared from blockages and he was fine. The chest bothered Bill again in 2010. He was rushed to a hospital in New York where he was treated.
Profile Summary
First Name:
William
Last Name:
Clinton
Estimated Net Worth:

$120 Million
Salary:
$1,045,000
Source of Wealth:
Books, Public speeches, advising and consulting for private companies including billionaire Ron Burkle, Other Investments
Last Updated:

2020
Also Known As:

Bill Clinton
Sex/Gender:

Male
Profession:

Lawyer, politician
Famous For:
42nd president of the United States of America
Colleges/Universities Attended:

Yale Law School,
Edmund A. Walsh School of Foreign Service,
Georgetown University
Educational Qualifications:

Bs in Foreign Service(1968)
Juris Doctor (J.D.) (1973)
Religion:

Christianity
Birthday & Zodiac

Age/Date of Birth:

August 19, 1946
Zodiac Sign:
Leo
Birth Place:

Hope, Arkansas, U.S.
Nationality:
American
Ethnicity/Race:

English, Northern Irish (Scots-Irish), Irish, German
Country of Residence:

The United States of America(USA)
Physical Attributes

Height:

6 feet, 2inches (1.88 m)
Weight:

101.2kg (223 lbs)
Eye Colour:

‎Blue
Hair Color:

Gray
Other Body Measurements:

43 inches (109 cm)
Waist: 33 inches (84 cm)
Relationships

Marital Status:

Married
Spouse/Partner:

Hillary Rodham (m. 1975)
Family and Relatives

Father:

William Jefferson Blythe Jr.
Mother:
Virginia Clinton Kelley
Children:

Chelsea Clinton
Siblings:
Roger Clinton
Henry Leon Ritzenthaler
Sharon Lee Blythe
Other Relatives:

Tyler Cassidy Clinton (Nephew)
Lou Birchie Ayers (Grandmother)
James Eldridge Cassidy (Grandfather)
Sources