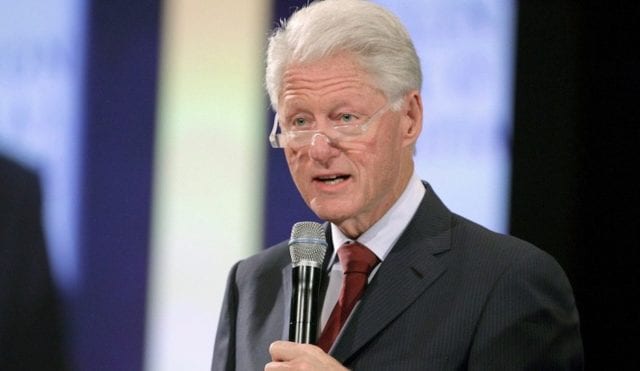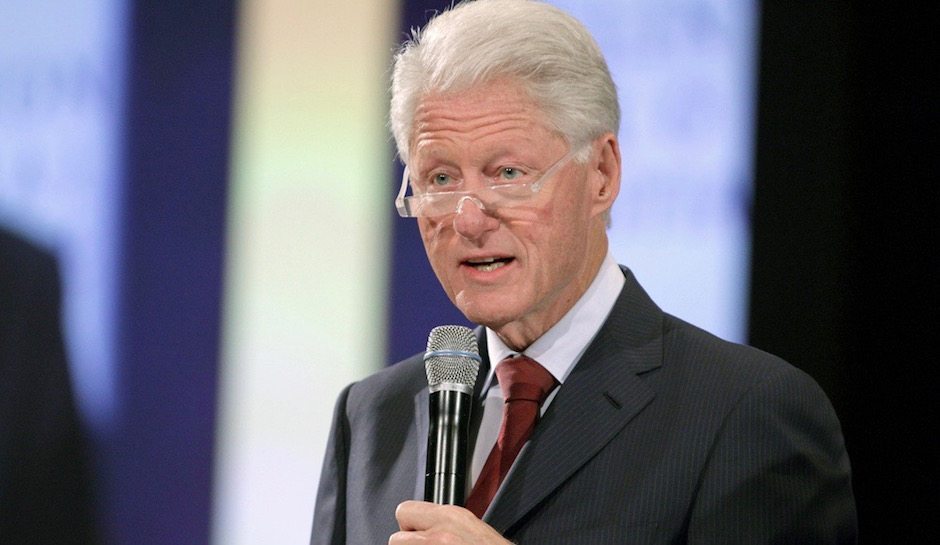 You can't lead the most powerful nation on earth without being known across the globe. Bill Clinton is definitely one of the most famous individuals around. As the 42nd president of the United States of America, he served two terms from 1993 to 2001.
While Bill is super-popular and many things about him known, it is surprising that a good number of people didn't know he was the second president of the US that was impeached.
Did you know Bill freed his brother who was found guilty of a criminal offence moments before he left office? Well, he did. Roger Clinton was convicted on a cocaine charge. Bill pardoned him on 20th January 2001 with some other 140 people the law held captive.
For the sake of Bill's contribution to world peace and his endeavours that promoted the interest of humanity, the 44th US president, Barack Obama honoured Bill with the highest civilian award of the country. He received the Presidential Medal of Freedom in 2013.
Bill Clinton Education and Political Career
Bill Clinton was born William Jefferson Blythe III on August 19, 1946, in Hope, Arkansas. His father died three months before his birth. Clinton's mom left him under the care of his grandparents while she travelled to New Orleans to study nursing. After her training, she returned and married Roger Clinton Sr in 1950. Clinton at the age of 15 officially adopted his step father's surname.
While attending Hot Springs High School, Clinton had many interests including music and medicine but instead, he decided to pursue a career in law as he felt he'd be best at it. His interest in politics developed in 1963 after he visited the White House to meet with President John F. Kennedy as a Boys Nation Senator. Further cementing his political aspirations was the well known "I Have A Dream Speech" by Martin Luther King Jr which occurred the same year.
See Also: Top 15 Richest American Presidents In History
Bill Clinton received his first Bachelor's Degree in Foreign Service from Georgetown University, Washington D.C. He then won a scholarship to Oxford where he studied Philosophy, Politics, and Economics but never graduated from it as he transferred to Yale. From Yale Law school, Clinton graduated with a Juris Doctor in 1973.
After graduation, Clinton moved back to Arkansas where he became a law professor at the University of Arkansas. He ran for but lost his election into the House of Representatives. In 1976, he was elected Arkansas Attorney General. After two years, in 1978, Clinton was elected as the Governor of Arkansas. At the age of 32, he became the state's youngest governor. After serving two terms as governor from 1978 to 1992, Clinton decided to run for president under the Democratic party. He defeated the incumbent George H. W. Bush to become the third youngest and 42nd president of the United States of America at age 46.
Bill Clinton left the White House in 2001 with the highest end of office approval rating since World War II. The former President met his wife as a fellow law student in the Yale Law library in 1971. Then, she was known as Hillary Rodham. After dating for 4 years, they got married in 1975. Chelsea Clinton, their only child was born in February 1980.
See Also: Top 20 World's Richest Politicians 
Net Worth and Public Speaking Earnings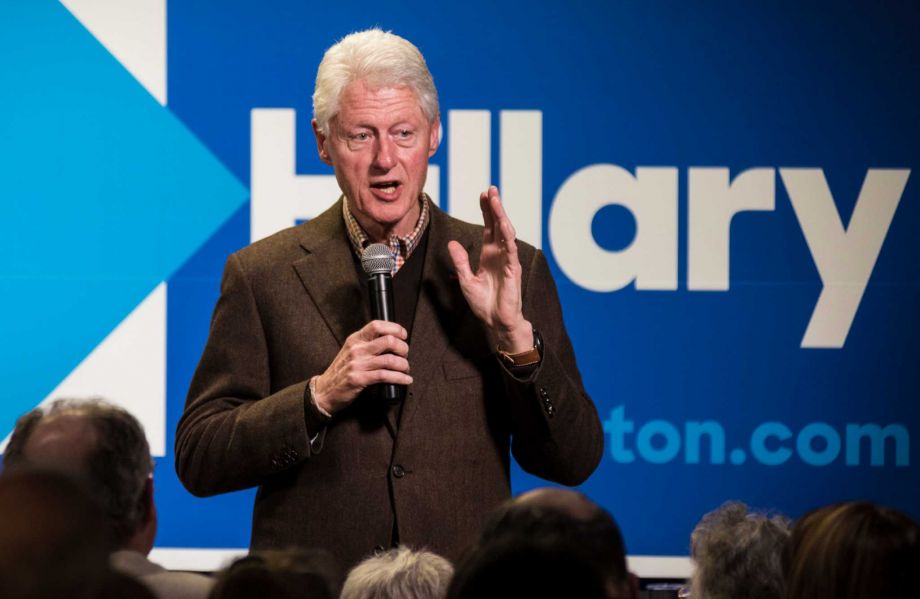 Leaving the White House in 2001 wasn't the end of Clinton's activity in politics. He has since been involved in campaigning for Democratic candidates including his wife, ex-US Secretary of State Hilary Clinton and Barack Obama. Clinton's other post-White House endeavours include public speaking and humanitarian work.
From speaking engagements, Clinton rakes in between $150,000 to $700,000 with an average of $200,000 per speech. Between 2001 when he left office and 2013, Clinton earned an estimated $106 million from public speeches. Clinton once rendered a speech in Lagos, Nigeria for a whopping fee of $700,000. His memoir "My Life" written in 2004 grossed $15 million. The American politician has a net worth of $80 million.
See Also: Top 13 Richest US Presidential Candidates of All Time
Bill Clinton's Health
Owing to the fact the Bill Clinton has too many admirers, his health issues have always been a subject of public interest. In one of the days of mid-January 2001, people were disturbed by the news of him having cancer. Thankfully, it wasn't a big deal. His doctors stopped a cancerous wound in his back from spreading.
Three years later (in 2004), there was another cause for concern over Bill's health. He was having a hard time breathing and his chest was being plagued by an unpleasant sensation. Bill had to have a bypass surgery. His arteries were cleared from blockages and he was fine. The chest bothered Bill again in 2010. He was rushed to a hospital in New York where he was treated.
Affairs and Son
The biggest controversy of Bill Clinton's reign as president was probably, the allegations of sexual misconduct against him and Monica Lewinsky, an intern in White House. The man initially denied the allegations insisting that he didn't have sexual relations with Lewinsky.

He would later admit that he had inappropriate intimate contact with the lady. This incident dug up a dirty past of Mr Bill. Paula Jones, who worked for Arkansas state when Bill was Governor of the state sued the President for sexual harassment. The president had no option but to settle for an out-of-court settlement. He paid Jones $850,000 but maintained that he didn't harass her.

The sex scandal was what got Bill impeached in 1998. Nonetheless, he returned as President in 1999.

Meanwhile, some guy named Danney Williams has been claiming that he is Clinton's illegitimate son. Although DNA proves otherwise, Williams' claim lingers on.

Fact Check: We strive for accuracy and fairness. If you see something that needs updating,