A celebrity on his/her own already makes a lot of money, but when they marry, which most times is to another Hollywood celebrity or even better a business tycoon, their combined earnings automatically increases, for some who decide to have kids, their children contribute to the wealth of the family by involving themselves in the Hollywood business. Others are just so rich that their children may decide not to work for the rest of their lives. So which Hollywood "power family" is the richest? From the Osbournes to the Kardashian klan, these are the 15 richest families in Hollywood. We do hope the couples that make up these families don't have divorce on their minds…
15. Nicole Kidman & Keith Urban
Combined Wealth: $325 million
The Aussie-American actress and producer Nicole Kidman and her better-half, Keith Urban have a combined net worth of $325 million. The actress has been active in the American entertainment industry since 1981, and her role in several blockbuster movies has helped her achieve a net worth of $250 million. She is perhaps best known for her role in movies such as Death Calm, Batman Forever, and Big Little Lies. Before her marriage to the Australian musician, Keith Urban, Nicole was previously married to Hollywood A-Lister, Tom Cruise. Their marriage lasted from 1990 to 2001. After their divorce, she got married to Keith Urban in 2006.
14. Will Smith & Jada Pinkett
Combined Net worth: $400 million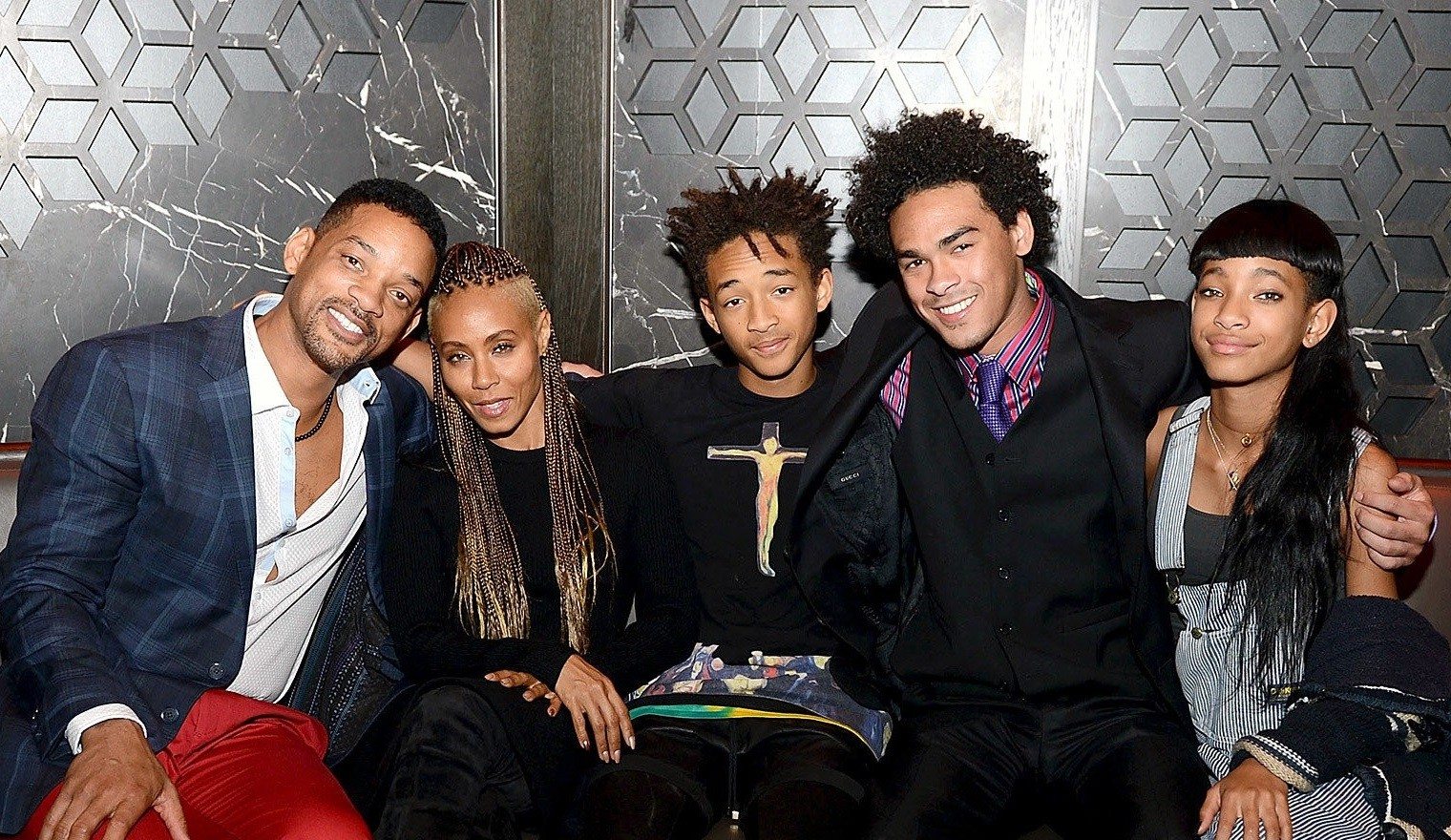 The Independence Day actor is one of the most successful black actors of our time. His talent has seen him make every list of the world's highest-paid actors, giving him a $350 million worth. His actress wife, Jada Pinkett, has appeared in several movies, including The Matrix and its sequels, which she is most known for. Her wealth is a fair $50 million. Their kids Jaden and Willow are part of the show business and are already rich young stars, together they are worth $14 million. They practically don't have to beg their parents for money. The family lives in a $20 million mansion in Calabasas, which is one of the most expensive celebrity homes.
13. Michael Douglas & Catherine Zeta-Jones
Combined Net worth: $405 million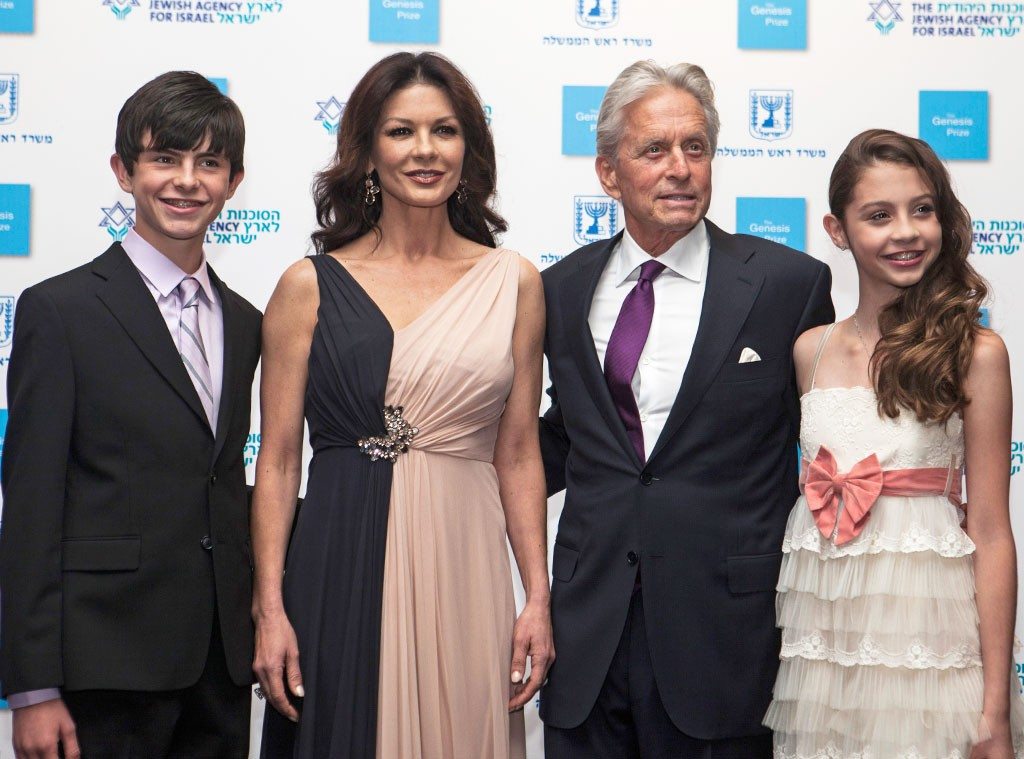 Michael Douglas followed in the footsteps of his father, the legendary Kirk Douglas, who is now 100 years old and worth $60 million. As appropriate, Michael has made more success than his father as an actor and producer. The Basic Instinct actor married British actress Zeta-Jones in 2000 after they met at a film festival in France. The Mask of Zoro actress is worth $105 million.
12. James Brolin & Barbra Streisand
Combined Wealth: $450 million
The legendary Barbra Streisand first gained fame and wealth as a singer before she began acting. She is one of the most decorated female singers of all time with 10 Grammys to her name. With 245 million records sold worldwide, she is also one of the best-selling music artists of all time. She has equally achieved impressive success in the movie industry with 5 Emmys, among other awards. Her over 10 decades career has seen her bank big with assets worth of $400 million. Her husband, James Brolin, is an actor, producer, and director, his earning is $50 million. The couple married in 1998.
11. The Osbournes
Total Net Worth: $470 million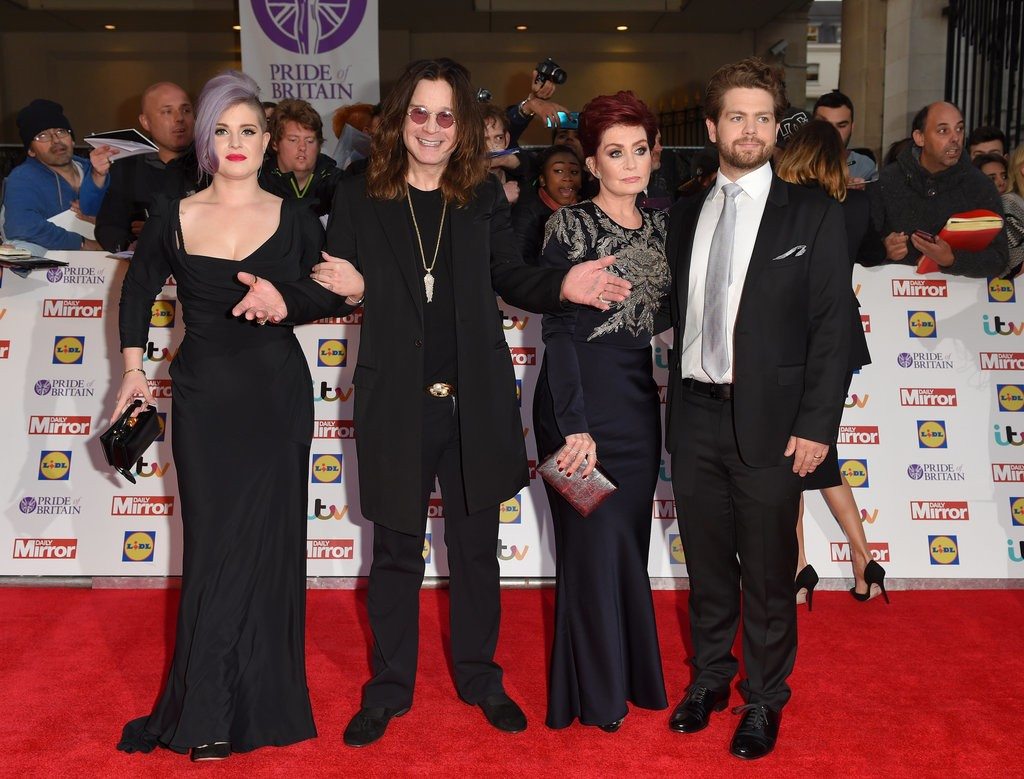 Before Keeping Up With The Kardashians was the MTV reality TV show, The Osbournes, which just like the former centered around the domestic life of the British family. The show brought the family more fame and wealth, much more to the advantage of the children who soon kicked off their careers in the show business. However, the patriarch of this clan, Ozzy Osbourne, who is perhaps one of the most controversial celebrities, known for biting heads off live birds, had already gained fame and wealth as a rock star. Ozzy and wife Sharon are worth a combined $440 million. Their three children Kelly, Jack, and Aimee, are worth a combined $30 million.
10. Tom Hanks & Rita Wilson
Combined wealth: $500 million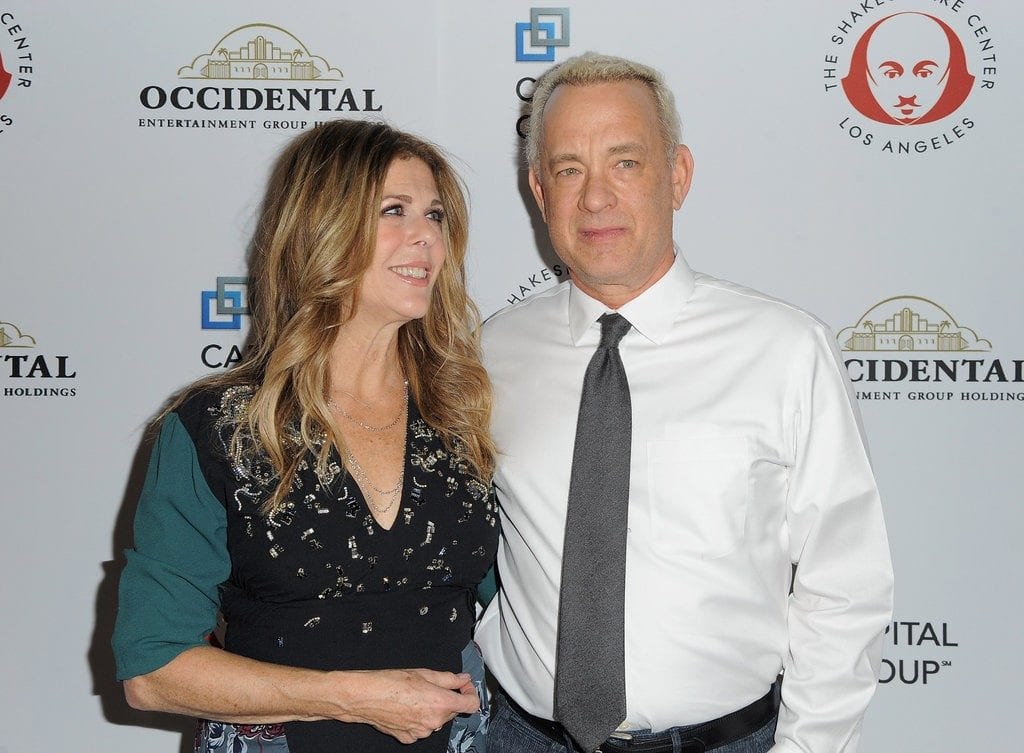 This pair is one of the most stable couples Hollywood has ever seen, having stayed married for over 26 years and counting. Tom Hanks has graced our big screens for as far back as we can remember, and most of them have been blockbusters. With a global box office grossing of $8.4 billion, the Forrest Gump actor is the third highest-grossing actor of all time. All that success has netted him wealth worth over $400 million. His actress wife, Rita Wilson, isn't doing bad either, as the Runaway Bride actress is worth $100 million. The pair has 4 children, including two from Hanks' first marriage.
9. Goerge Clooney & Amal Clooney
Combined Net Worth: $520 million
George has made giant strides in the American entertainment industry, and his net worth of $500 is a testament to this fact. The multi-faceted actor, film producer, director, and screenwriter has received several accolades for his contributions to the entertainment industry. Some of these include three Golden Globe Awards, two Academy Awards, as well as the AFI Lifetime Achievement Award. In 2014, he got hitched to his wife, Amal Clooney, a Lebanese-British lawyer. With Amal's net worth f $20 million, the couple has a combined net worth of $520 million.
8. Tom Brady & Gisele Bundchen
Combined Net Worth: $540 million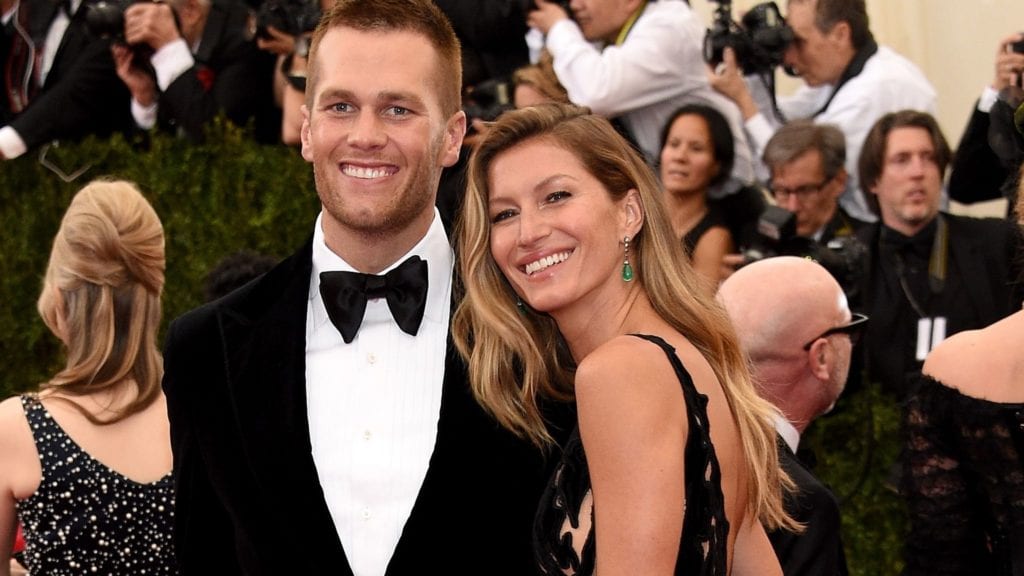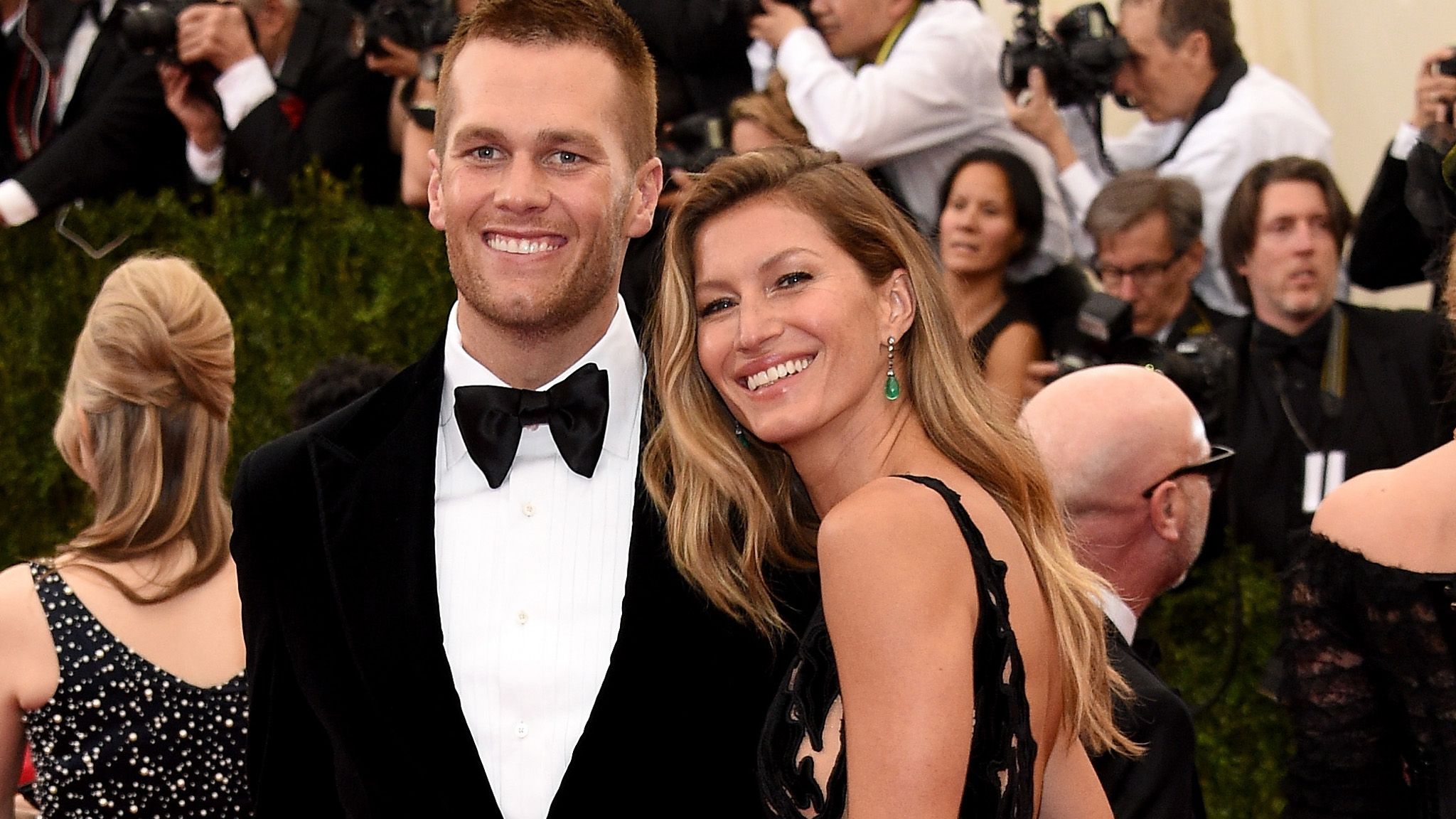 Tom Brady is a lucky man, not only is the New England Patriots quarterback worth $180 million, but he is married to Gisele Bundchen who isn't only considered as one of the most beautiful women in the world, but also the highest-paid model in the world for 9 years. Even after retiring from the runway, the Brazilian still took home a paycheck of $44 million last year, thanks to her lucrative deals with Carolina Herrera, Balenciaga, Louis Vuitton, and Chanel. Her assets? $360 million, which is twice of what her hubby makes, but it doesn't matter as long as they stick together. This power couple together with their two children live in a $40 million mansion in Brookline, Massachusetts. For that price tag, it is one of the most expensive celebrity homes.
7. Jennifer Lopez & Alex Rodriguez
Combined Net Worth: $750 million
Singer, Jennifer Lopez, and former athlete, Alex Rodriguez, has a combined net worth of $750 million, which places them among the richest celebrity couples in Hollywood. Lopez is a multi-talented actress, singer, dancer, and fashion designer who has made giant strides since the inception of her career in 1993. She is famed as the first Latina actress to make a million in a film. With a film record of over US$3.1 billion at the box office and albums that have sold over 70 million globally, Lopez now has a net worth of $400 million. Her partner Alex, on the other hand, has made a huge wealth through his career. During his playing career, he signed two of the largest deals in MLB history and earned an estimated $450 million in salary alone.
6. David & Victoria Beckham
Combined wealth: $900 million
Football legend, David and fashion designer Victoria have been a pair since 1999. The couple is not only one of Hollywood's most adorable couples but also one of the richest. David amassed great wealth as a footballer playing for some of the most valuable teams, while his wife Victoria, aka Posh Spice, gained fame singing with the Spice girls group. Despite David's retirement from football, the couple still rakes in millions of cash year after year thanks to their 'Beckham' brand, which is considered more valuable than the UK's royal family. David and Victoria have 3 sons and a daughter.
5. The Jenner Kardashian Klan
Combined Net worth: $1 billion+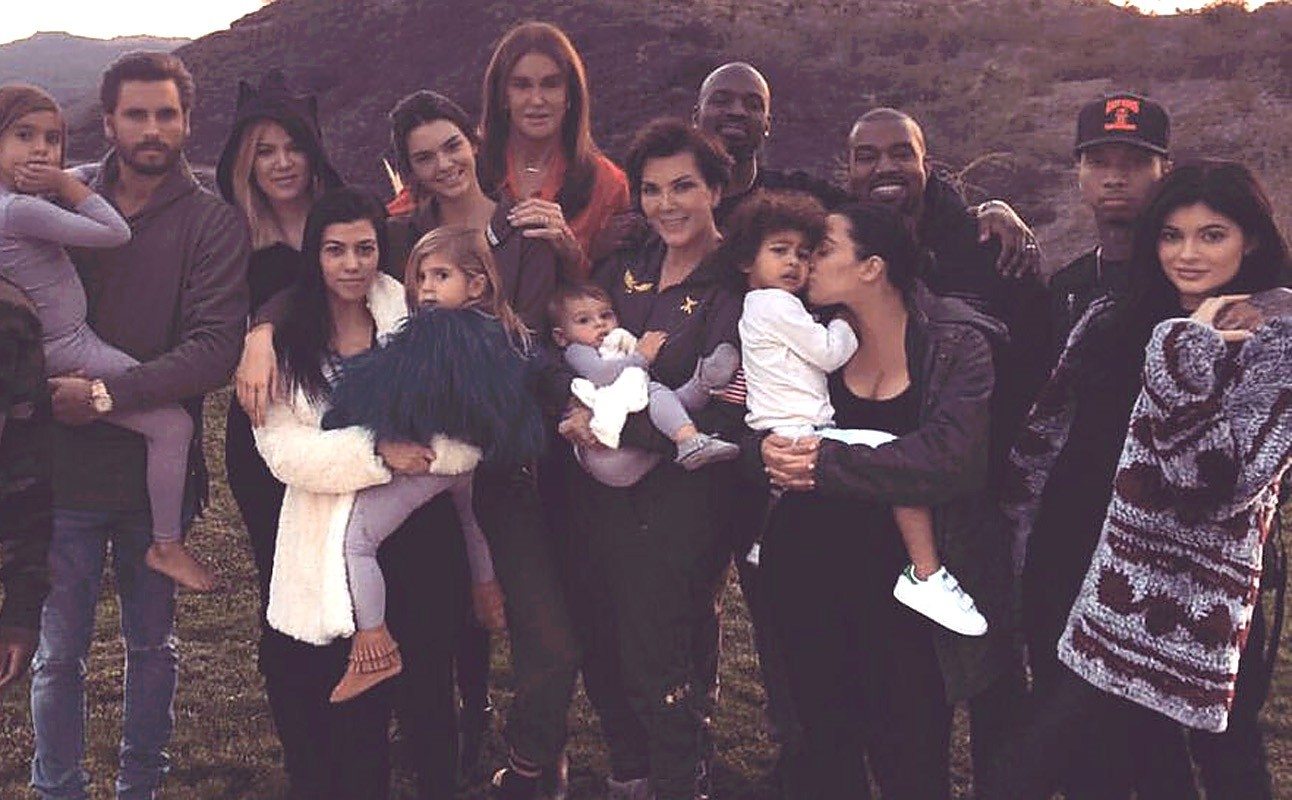 This family is arguably the largest celebrity family in Hollywood with all of them, including the infants involved in the show business. Their KUWTK reality show has brought them a lot of fame, which they have used as an advantage to boost other businesses. The matriarch of this famous clan and momager Kris Jenner has $140 million under her belt, her second ex-husband and father to her last two daughters, Bruce Jenner, now Caitlyn, is worth $100 million. His model daughters Kendall and Kylie are both worth $45 million and $900 million, respectively. Of the bigger sisters, Kim, banks more with $900 million to her name, her rapper husband Kanye is worth $1.3 billion. Khloe and Kourtney are both worth $50 million and $45 million, respectively. Sadly, these two have parted ways with their partners. Khloe with Lamar who is worth $30 million and Kourtney with Scott Disick who enjoys $40 million. The only Kardashian brother, Rob, is worth $10 million. Altogether, the Kardashian Jenner Klan is worth over $1 billion.
4. The Jackson Family
Combined Net Worth: $1.3 billion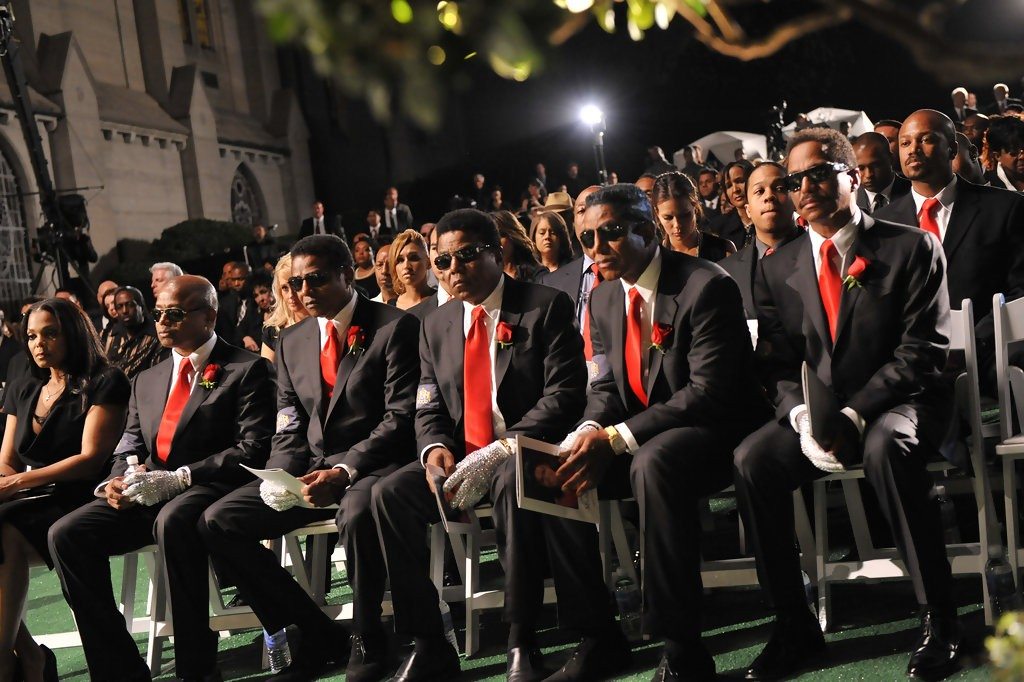 The progenitors of The Royal family of Pop music are Joe and Katherine Jackson. Their kids began to show incredible talent in music, which led to the formation of the Jackson 5 music group. Despite several controversies and disintegration of the group, the siblings split and began to make success in their respective musical careers. The most successful and recognized were Jane, La Toya, and the one and only king of pop Michael Jackson. To date, even at death, Michael is still the most successful. Now, over 7 years since he passed, his infamous estate is worth $600 million, his three kids are worth $100 million each. Eldest sister Janet is worth $150 million, her husband Wissam Al Mana is worth $1 billion. La Toya can boast of $4 million while the other brothers are found somewhere between 200k and $1 million. The progenitors are not left out, as the matriarch Katherine is living well at old age with $50 million, but her husband Joe is struggling a bit with a meager $500k to his name.
3. Jay Z & Beyoncé
Combined financial strength: $1.5 billion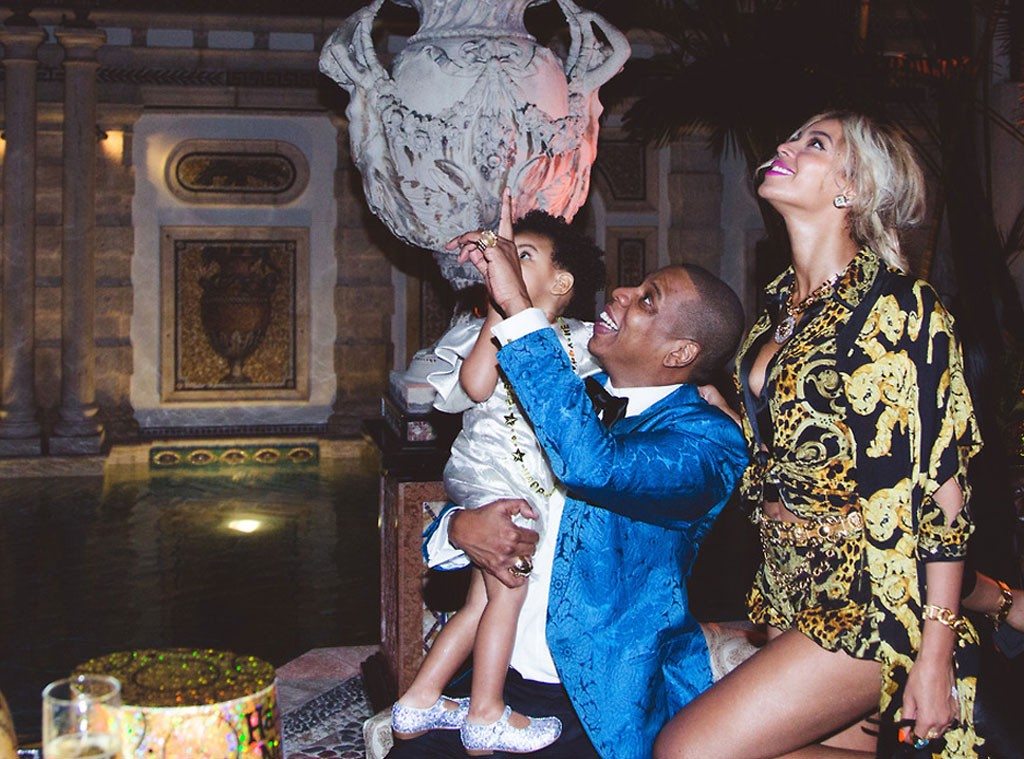 The third billionaires on our list are the music duo who have been together for as long as we can remember. Not only is Jay Z a successful rapper with multiple albums that have gone platinum, but he is also even more successful as an entrepreneur. His streaming music company, Tidal, Armand De Brignac champagne, and Roc Nation record label gives Carter assets of $1 billion. Mrs. Carter, on the other hand, banks from her music and also her 3% stake in hubby's Tidal company, which brings her wealth to about $500 million. Together, Bonnie & Clyde are worth $1.5 billion.
2. Steven Spielberg & Kate Capshaw
Combined Net worth: $3.7 billion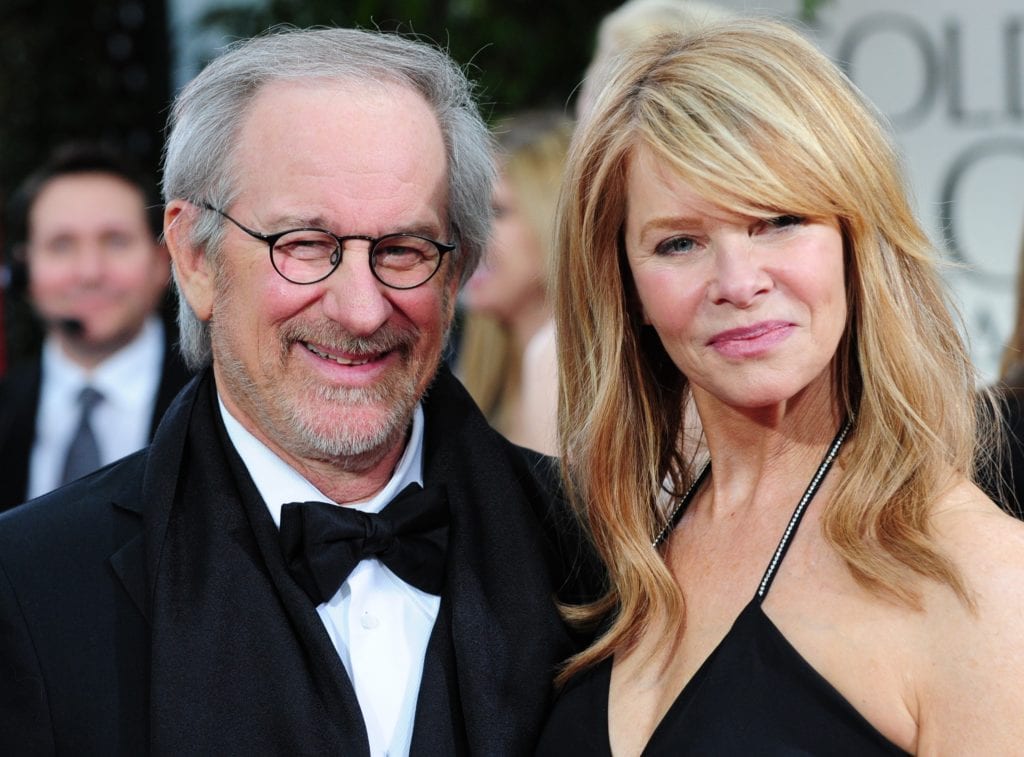 Billionaire Steven Spielberg has made a fortune for himself as a director, producer, and screenwriter. He is described as one of the founding pioneers of the new Hollywood era. The movies he has directed have grossed about $9 billion worldwide, making him the highest-grossing director of all time. Some of his works include Extra-Terrestrial, Jurassic Park, and Indiana Jones. While producing the later, he met actress Kate Capshaw who featured in the movie. Kate is worth $100 million. The pair have been married since 1991, and they share 6 children.
1. Salma Hayek & Francois-Henri Pinault
Combined Wealth: $43.8 billion
The Mexican-American actress has enjoyed huge success in Hollywood. Some of her notable movies include Desperado and Frida. On her part, Salma is worth $200 million, but she became wealthier when she married French billionaire Francios Henri Pinault in 2009. Francios is the CEO of Kering, a luxury goods holding company founded by his father. The company owns luxury brands like Alexander McQueen, Gucci, and Puma, among others. According to Forbes, Francois Pinault and his family are worth approximately $43.8 billion.
Recap
Here is a quick look at the 15 richest families in Hollywood:
Salma Hayek & Francois-Henri Pinault
Steven Spielberg & Kate Capshaw
Jay Z & Beyoncé
The Jackson Family
The Jenner Kardashian Klan
David & Victoria Beckham
Jennifer Lopez & Alex Rodriguez
Tom Brady & Gisele Bundchen
Goerge Clooney & Amal Clooney
Tom Hanks & Rita Wilson
The Osbournes
James Brolin & Barbra Streisand
Michael Douglas & Catherine Zeta-Jones
Will Smith & Jada Pinkett
Nicole Kidman & Keith Urban