Scott Disick Net Worth is $16 Million
The name Scott Disick is synonymous with the Kardashians. This is because quite a significant amount of his net worth has to do with acting with the notorious family on their show Keeping Up With The Kardashians, as well as its spin-offs. Disick also banks as a model and entrepreneur.
Scott Disick Net Worth: KUWTK Salary – $4 Million
Disick has made numerous appearances on 'Keeping up with the Kardashians' thanks to his long-term relationship with eldest Kardashian sister Kourtney Kardashian. He also appears on its spin-offs including Kourtney and Khloe Take Miami' and 'Kourtney and Kim Take New York'. According to TMZ, Disick earns a salary of $4 million every year for his part in the show.
After his over drinking and party hard lifestyle caused Kourtney to call it quits with him in 2015, there were questions concerning whether he'd continue to earn from the show. Despite fears that the Kardashian momager Kris Jenner would cut him out, Disick stayed on. However, while scenes involving his partying adventures were not filmed, those involving his relationship issues with Kourtney were included. Reports also had it that his paycheck will remain untouched as long as he co-operated with producers anytime they needed him.
Another good news for Disick was that since he and Kourtney were never officially married, there was no divorce settlement drama.
A party animal, Disick also makes money from hosting gigs for clubs, for instance, 10AK. He also hosts pool parties in casinos like Harrah's Resort in Atlantic City which paid him $50,000. In some cases, Disick still goes home with a paycheck for making a non-hosting appearance.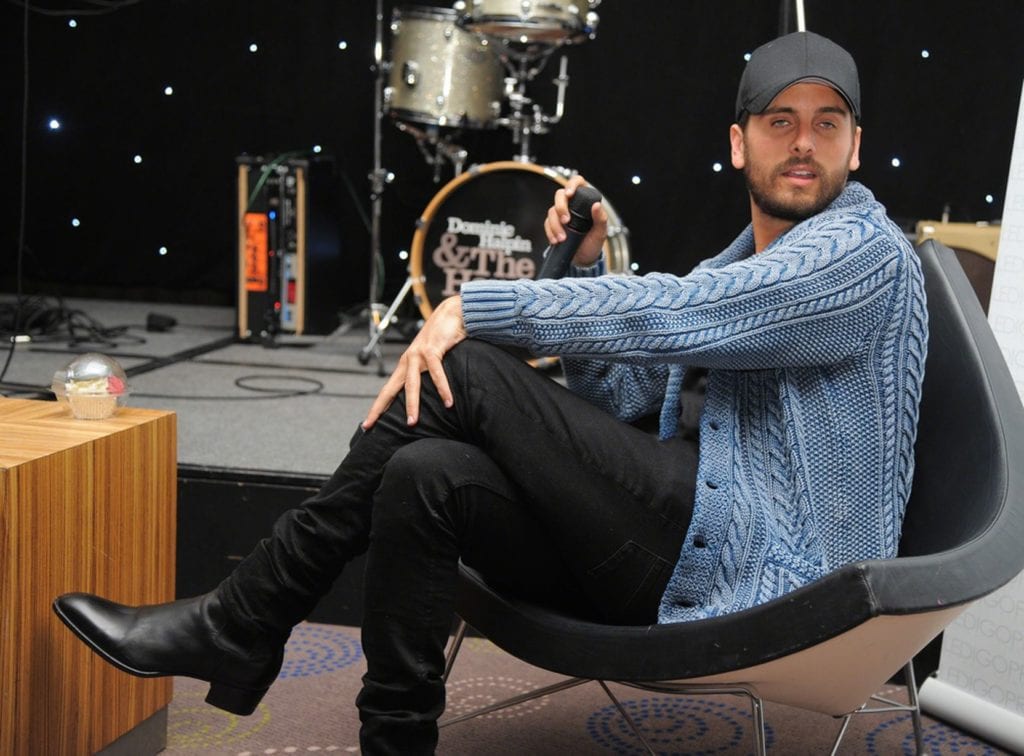 Scott Disick Net Worth: Businesses And Investments
Disick works for GNC. GNC is a managing business that creates products for the likes of Rejuvacare, Monte Carlo Perpetual Tan, and QuickTrim. Disick previously ran a restaurant in Meatpacking District, New York City. In an interview with Haute Living Magazine, Disick revealed that in addition to being involved in private label manufacturing, he invests in startups and nightlife business.
Scott Disick is the owner of Calabasas Luxury Motorcar. He has severally floated the idea of owning his own fashion line.
Scott Disick Net Worth: House, Cars
When Disick and Kourt were a thing, the couple who share three kids together purchased a home formerly belonging to ex NFL player KeyShawn Johnson. However, after their separation, Disick bought a new mansion in Hidden Hills for $6 million. Theall-white house includes 7 bedrooms, 7 bathrooms, a pool, wine cellar, basketball court and a chef's kitchen. The house is located close to the Kardashians.
SCott owns a Rolls Royce convertible worth $500,000, a 458 Ferrari worth $300,000 and a Bentley Mulsanne worth $400,000.
TRIVIA
Lord Disick has always craved attention since his high school days.
He modeled for teenage romance novels
Disick was born with a silver spoon. His father was a real estate mogul who owned luxury resorts. Disick is said to have inherited $25 million from his parents' estate.
More Interesting Topics: 
bow wow net worth, rick ross net worth, rihanna net worth, ja rule net worth, shaq net worth, most expensive house in the world, gisele bundchen net worth, dmx net worth, french montana net worth, terrell owens net worth, ray j net worth, chris brown net worth, drake bell net worth, plies net worth, ludacris net worth, ellen degeneres net worth, gucci mane net worth, tupac net worth, nick cannon net worth