If you ask a lot of successful actors, you are bound to hear some of them recount stories of how they were broke, unemployed, and struggling to get roles to star in. But with their perseverance and the right opportunity, they were able to turn it all around. Now, some of those stars who started out with uncertainties have become some of the richest actors in the world. They have taken the world by storm, earning both healthy salaries and accolades for the entertainment they have given viewers worldwide. And while the richest of the rich earned their income thanks to commercially successful movies, even the stars of the television world are making good bank with their careers.
Unveiling The Richest TV Actors In The World Today
20. Matt LeBlanc – $80 million
Matt LeBlanc may not have had the initial success his other Friends co-stars had soon after the series ended, but that didn't stop him from reviving his acting career in 2011. Acting as a fictionalized version of himself in the American-British series, Episodes, LeBlanc's role earned him four Emmy Award nominations and a Golden Globe Award. Matt LeBlanc has also won a Teen Choice Awards and two People's Choice Awards in an impressive acting career that spans three decades.
19. David Schwimmer – $85 million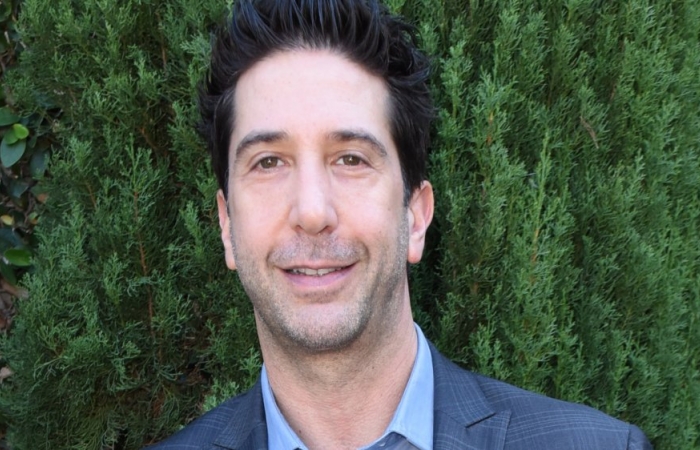 David Schwimmer and Jennifer Aniston earned more than their other Friends cast members until they all agreed to re-negotiate a deal that left each member with a pay of $1 million per episode. Schwimmer, who played Ross Geller on Friends, earned a Primetime Emmy Award nomination for his role in the series. By the end of Friends, Schwimmer immersed himself in other projects, for example lending his voice to Melman the Giraffe in Dreamwork's Madagascar movie franchise and as Robert Kardashian in FX's crime anthology, The People v. O. J. Simpson: American Crime Story.
18. Lisa Kudrow – $90 million
An American actress, writer, singer, comedian, and producer, Lisa Kudrow takes a spot on the 20 richest actors at number 18. Originally playing Ursula Buffay on NBC's sitcom Mad About You, Kudrow would go on to play Ursula's twin sister Phoebe on Friends, a tole that earned her a Screen Actors Guild Award nomination and was lauded as one of American TV's greatest female characters. Since then, Kudrow has starred in several other TV series and movies that have earned her a Primetime Emmy Award, a Golden Globe Award, and two Screen Actors Guild Awards.
17. Tim Allen – $100 million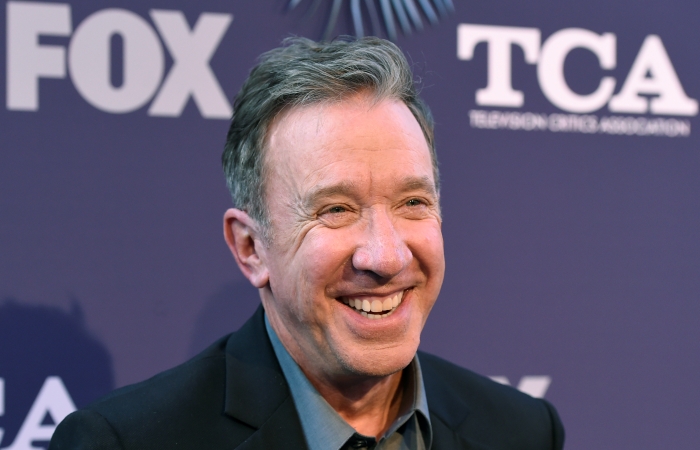 Tim Allen stole the hearts of TV lovers when he took on the role of Tim 'The Toolman' Taylor on ABC's sitcom Home Improvement. Starting his career as a stand-up comic, Allen has gone on to star in different movies including For Richer or Poorer, Galaxy Quest, Christmas with the Kranks, The Santa Clause trilogy, and Zoom among others. He's also the voice of astronaut action-figure Buzz Lightyear in the Pixar animated Toy Story franchise. Allen returned to steal TV lovers' hearts when he was cast as Mike Baxter for ABC/Fox's sitcom, Last Man Standing.
16. Courteney Cox – $100 million
Before Courteney Cox became the lovable Monica Geller on NBC's Friends, she had already begun to win the hearts of fans with the films and TV movies she'd starred in. But Friends isn't the only major TV role she's known for. She also played Jules Cobb in the ABC sitcom, Cougar Town, which got Cox her first Golden Globe nomination. Cox isn't just an actress but is also a director and a producer with her own production company called Coquette Productions. It was founded in 2004 with her then-husband David Arquette.
15. Johnny Galecki – $100 million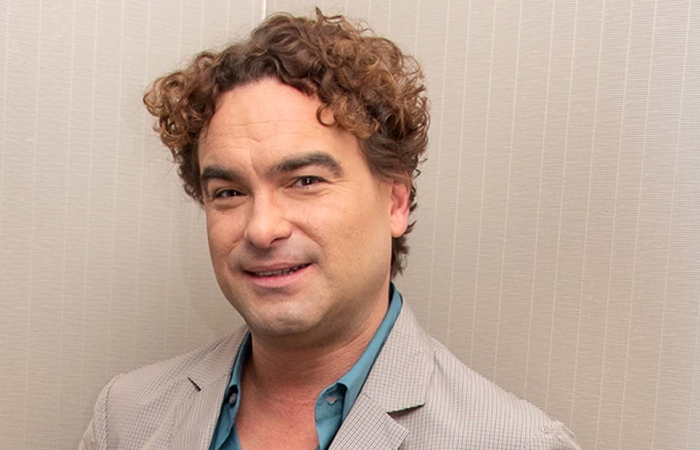 One of the richest actors and one of the highest-paid TV actors in the world, Johnny Galecki had already begun to make a name for himself before he got cast in NBC's sitcom, The Big Bang Theory. Originally given the role of Sheldon Cooper, Galecki instead went for Leonard Hofstadter, saying that the role of Leonard fit him better. The Big Bang Theory made Galecki a big-time earner, with his approximate pay per episode to the tune of $900k. In 2018, he became the world's second-highest-paid TV actor after pulling in an annual income of $25 million.
14. Matthew Perry – $120 million
Matthew Perry's worldwide fame came along thanks to his role as Chandler Bing on the sitcom, Friends. Thanks to the show's popularity, Perry went from being one of the lowest earners on Friends to earning $1 million per episode with his co-stars. While he may not have that many major acting credits to his name, a lot of Matthew Perry's income was made off-screen. As a screenwriter, executive producer, and playwright, Perry has created, written, and produced several other TV shows.
13. Jim Parsons – $160 million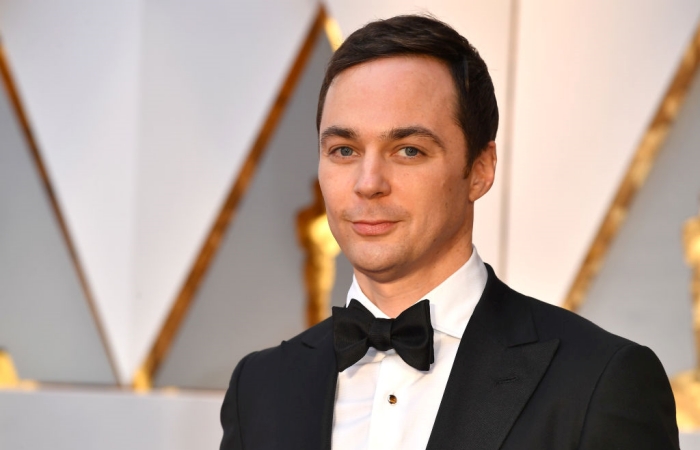 Also comfortable on the list of the richest actors is none other than The Big Bang Theory's very own Jim Parsons. Parsons played Sheldon Cooper for all 12 seasons of the CBS sitcom, earning him a Golden Globe, four Primetime Emmy Awards, a People's Choice Award, and several others. With a yearly earning of $26.5 million during the show's run, Parsons earned his spot as one of TV's highest-paid actors.
12. Sofia Vergara – $180 million
Sofia Vergara has risen to be one of TV's most paid actresses, with Forbes estimates showing she pulled in $41.5 million in 2017 as her salary. Vergara, who has consistently held the spot of highest-paid TV star thanks to her role in Modern Family, didn't get all her income from just the TV scene. Her business acumen has earned her various endorsement deals and licensing, some of which are: Sofia Jeans, a jean collection available at Walmart; co-founder of Latin World Entertainment; and her clothing line, EBY.
11. Jennifer Aniston – $250 million
Without a doubt one of Hollywood's highest-paid actresses, Jennifer Aniston gained worldwide fame thanks to her role as Rachel Green in the TV sitcom Friends. Since then, Aniston's acting career has spanned over three decades and has earned her Primetime Emmy, Screen Actors Guild, and Golden Globe awards. Since her 10-year run as Rachel Green, she has starred in movies like Bruce Almighty, Marley & Me, We're the Millers, and Office Christmas Party.
Here Are The Richest Movie Actors Today
10. Mary-Kate and Ashley – $400 million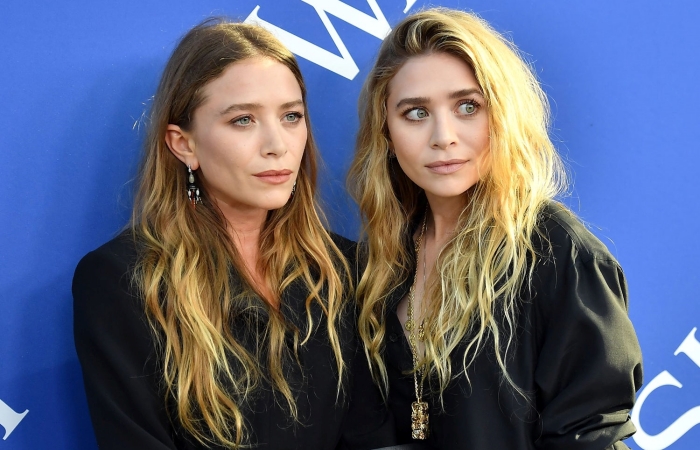 The Olsen twins are the most successful pair of twins to be found in the entertainment industry. Starting with their acting career, the twins have gone on to build an empire that sells merchandise worth millions worldwide in a year. Dualstar Entertainment Group, their company which they established in 1993, produces TV shows, movies, video games, magazines, as well as other media. Forbes ranked the duo at no. 11 on their 2007 list of The Richest 20 Women in Entertainment.
9. Arnold Schwarzenegger – $400 million
Arnold Schwarzenegger's tale is one of many colors. Starting as a professional bodybuilder in his homeland of Austria, Arnold moved to the US to continue his bodybuilding career, winning various competitions along the way. He broke into the acting scene with his iconic role as the cyborg T-300 in the 1984 sci-fi action movie, The Terminator, where he coined the phrase "I'll be back!" He kept aiming for the top and subsequently became the 38th Governor of California in 2003, where he served for two terms. Besides being one of the richest actors in the world, Schwarzenegger is also the richest bodybuilder in the world.
8. Sylvester Stallone – $400 million
Next on the list of 20 richest actors in the world is Sylvester Stallone, the man most movie lovers know as Rambo, Rocky, or even both. Coming from a troubled past, Stallone made ends meet by doing odd jobs like being a zookeeper and a theater usher. His acting career started very slowly until producers Irwin Winkler and Robert Chartoff read his script for Rocky and agreed to produce and let Stallone star in it. The success of Rocky gave him his much-needed breakthrough, and Rocky 2 & 3 only added to his success. His other films, including the Rambo and The Expendables franchises, further cemented Stallone as one of Hollywood's most successful actors.
7. Jack Nicholson – $400 million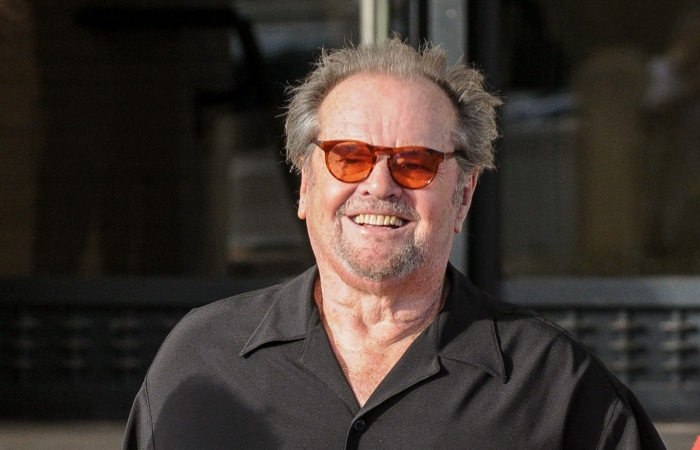 Known for the iconic "Here's Johnny!" line from his role in The Shining, Jack Nicholson rises to the top 20 richest actors at number 7. With a career that spans six decades, Nicholson began his acting career on stage productions before moving to become a B-movie star. Luck changed for him when his screenplay for The Trip was accepted in 1967. His good fortune continued in 1969 when he was cast in Easy Rider. Over his career, Jack Nicholson has received three BAFTA Awards, a Grammy Award, and six Golden Globes.
6. Amitabh Bachchan – $400 million
Amitabh Bachchan earns a spot on the 20 richest actors in the world for being one of Bollywood's most adored and most successful actors. Bachchan, who is also a film producer, television host, and former politician, stepped into the limelight in the 1970s and was affectionately called India's angry young man for his movie roles. Since then, Bachchan has appeared in over 200 Bollywood movies in an acting career that spans five decades. The star is also a highly decorated actor, with 15 Filmfare Awards, 4 National Film Awards, 12 Stardust Awards, 6 Zee Cine Awards, and over 100 other awards and honors bestowed upon him.
5. Adam Sandler – $420 million
If you're listing the richest actors, Adam Sandler is a name that has to be included. Sandler's net worth puts him in the list of top earners, richest comedians, and richest entertainers. Not bad for a man whose movies tend to get lambasted by critics. Starring in over 30 movies in the course of his career, Adam Sandler's filmography has grossed over $2.4 billion worldwide at the box office. Through his production company, Happy Madison Productions, Sandler has also produced movies that have come back with nice box office returns.
4. Mel Gibson – $425 million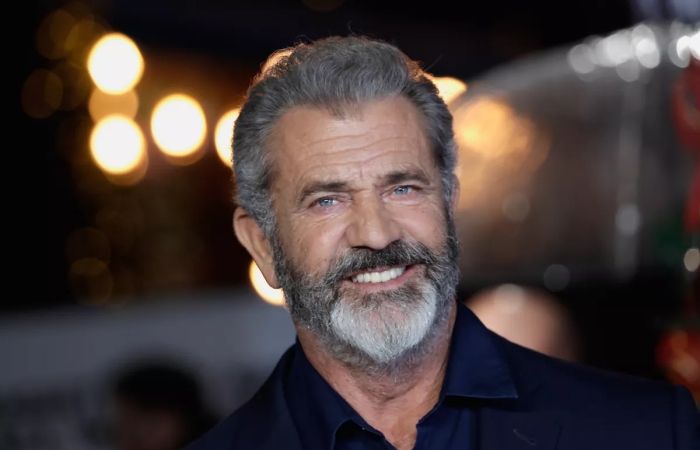 Australian-American actor, screenwriter, film director, and producer, Mel Gibson comes in at number four. The winner of two Academy Awards and a Golden Globe, Gibson is not only known for his action hero roles like Martin Riggs in Lethal Weapon but also for his directing roles in movies like The Passion of the Christ, Apocalypto, and Hacksaw Ridge.
3. George Clooney – $500 million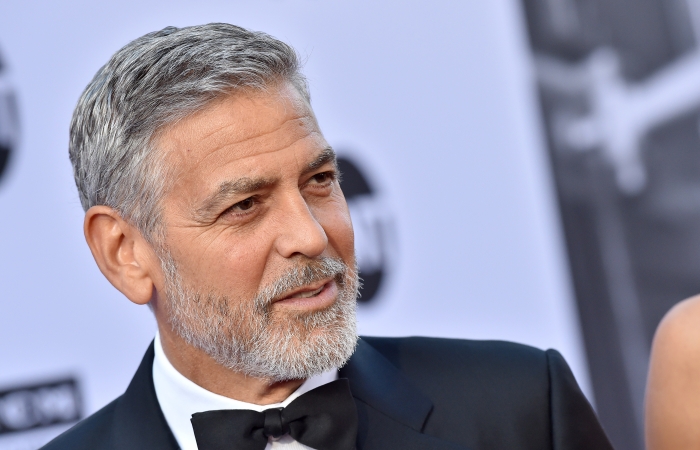 Third on the richest actors in the world is American actor, businessman, and filmmaker, George Clooney. Very well known for being Danny Ocean in the Ocean's Eleven trilogy, Clooney stepped into the limelight with the cult-classic action-horror movie, From Dusk till Dawn. He tackled more projects along the way like Batman & Robin, Three Kings, Solaris, The American, and Gravity. Besides being the third richest actor in the world, Clooney is also the recipient of two Academy Awards and three Golden Globe Awards.
2. Tom Cruise – $570 million
Tom Cruise ranks as the richest Hollywood star, no doubt, thanks to the incredible returns from some of his highest-grossing movies. Famously known as secret agent Ethan Hunt in the Mission Impossible franchise, Cruise had his breakout role in 1986 when he starred as Lieutenant Pete in the action-drama movie, Top Gun. He has also appeared in other movies like Vanilla Sky, Minority Report, Rock of Ages, Edge of Tomorrow, and the Jack Reacher franchise. The Mission Impossible franchise has gone on to gross over $2 billion worldwide.
1. Shah Rukh Khan – $600 million
At the number one spot on the richest actors in the world is the man everyone knows as the King of Bollywood. Also known as SRK (his initials), Khan is an Indian actor and film producer who has over 80 Bollywood movie credits in his filmography, some of which are My Name is Khan, Jab Tak Hai Jaan, Happy New Year, Zero, and the Don franchise. King Khan is a highly decorated actor; he has been awarded the Padma Shri by the Government of India and has received both Ordre des Arts et des Lettres and the Chevalier Legion d'honneur awards from the Government of France. He has also won 14 Filmfare awards and has been awarded five honorary doctorate degrees.