The ever-increasing value of the world's sports teams thanks to lucrative TV rights deals also means that its team owners are cashing in more than ever. However, while the majority of the world's sports team owners attained elite status years before they ventured into the sports business, they still have their sports stakes to thank for bolstering their fortune. For others, their investment in a sports franchise has proved lucrative enough to change their wealth status from millionaire to billionaire. This is particularly true of NFL team owners, 8 of whom have become billionaires as a result of their sports team ownership, Forbes analysis reveals.
There are 128 billionaires who are either majority and minority sports team owners both in the premium and second-tier leagues. 78 are majority owners who are worth a combined $322 billion. According to Forbes' list, we take a detailed look at 20 of the world's richest sports team owners.
Richest Sports Team Owners and Their Net Worth
20. Robert Kraft
$6.9 billion
Team: New England Patriots (NFL)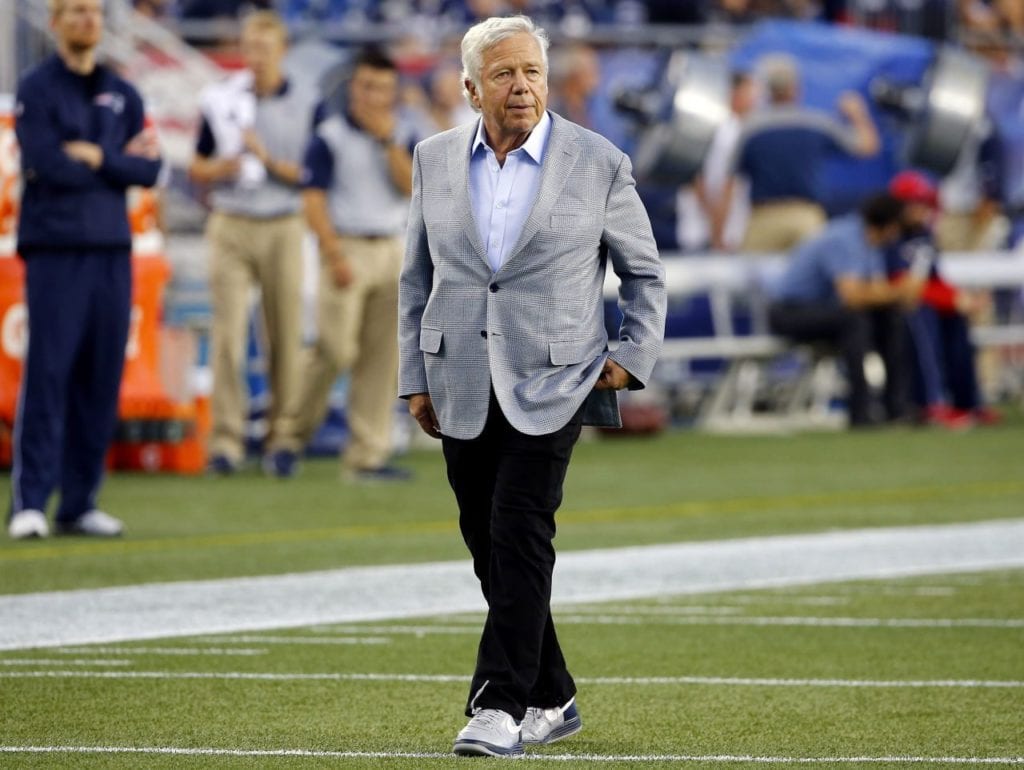 Robert Kraft began building his fortune with a paper and packaging business. When the business made huge profits in 1994, he used $172 million to purchase the New England Patriots. The team is now valued at over $3 billion. Apart from the TV rights deal, another contributing factor to the ever skyrocketing valuation of the NEP is their success. Since Kraft became its owner, the team has won 14 AFC titles and 5 Super Bowls, most recently the 2016 Super Bowl LI. Kraft has used his NEP profits to expand his sports empire adding MLS side New England Revolution, as well as a stake in mixed martial arts promoter Ultimate Fighting Championship.
19. Jerry Jones
$8.5 billion
Team: Dallas Cowboys (NFL)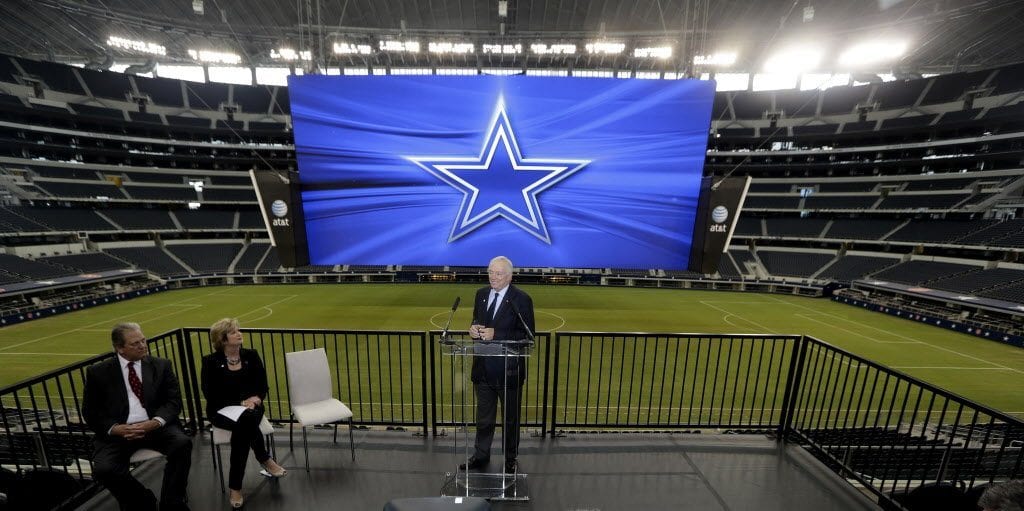 A footballer in high school and college, Jerry Jones later dabbled into business, starting from his father's insurance company in Missouri. Jones attained millionaire status thanks to his oil exploration business. He bought the Dallas Cowboys in 1989 from H.R. "Bum" Bright for $140 million in 1989. Today, the cowboys are the world's most valuable sports franchise worth $5.5 billion. Jones reinvests his Dallas Cowboys profits in real estate. He owns several retail and residential real estate developments in Dallas suburbs.
18. Joe Lewis
$5.7 billion
Team: Tottenham Hotspur (EPL)
British investor, Joe Lewis made his initial wealth by helping to build his father's catering business and later selling it. He then ventured into currency trading and made a fortune from the Black Wednesday in 1992. Lewis makes diversified investments via his Bahamas-based private organization Tavistock Group. The organization is responsible for the development of Lake Nona, a 7,000 acre planned community in Orlando, Florida. Lewis bought the majority shares in Spurs via his investment company ENIC International Ltd.
17. Richard DeVos & family
$5.6 billion
Team: Orlando Magic (NBA)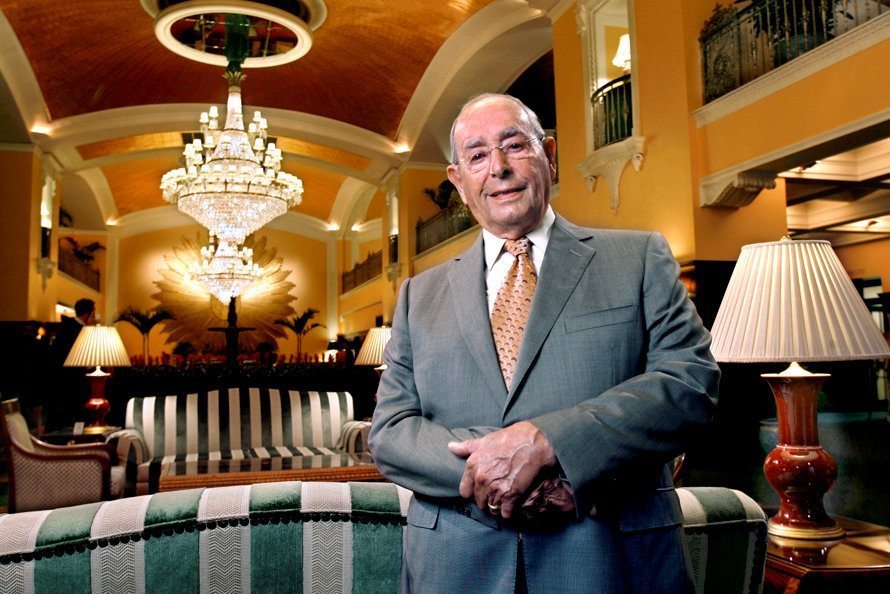 Richard Devos is known as the co-founder of direct-selling giant Amway which he established with Jay Van Andel in 1959. The private multi-level marketing industry now under Alticor, is valued at almost $9 billion. After a failed effort to acquire an MLB expansion franchise for Orlando, DeVos successfully bought NBA's Orlando Magic in 1991 for $85 million. He retired from the reins of his company in 1993 leaving his children in control. His son Dan DeVos owns American Hockey League side Grand Rapids Griffins. His daughter-in-law, Betsy DeVos was appointed by the Trump administration as the Secretary of Education.
16. Charles B. Johnson
$4.8 billion
Team: San Francisco Giants (MLB)
Charles Johnson began building his wealth from Franklin Resources which was started by his father in 1947. Johnson assumed the position of CEO in 1957, 10 years after the company was built. He is now the largest shareholder in the mutual fund company. After 56 years, Johnson retired in 2012, leaving his position to his son Gregory Johnson. His San Francisco Giants of which he owns the majority 26% stake has won the most games in the history of American baseball.
15. Daniel Gilbert
$49.6 billion
Team: Cleveland Cavaliers (NBA)
With $5,000 made in college from delivering pizzas, Daniel Gilbert started a mortgage company. Today he is the owner of Quicken Loans, the nation's largest FinTech lender with a loan volume of $96 billion. Gilbert explores other business interests via his private holding company Rock Ventures which is the parent to over 110 companies. He became the majority owner of the Cavs in 2005 and completely refurbished the franchise from staff to players. Thankfully, the franchise was thrust into its most successful years. They won the 2016 NBA championships for the first time in history.
14. Marian Ilitch & family
$6.6 billion
Team: Detroit Red Wings (NHL), Detroit Tigers (MLB)
Mike and Marian Ilitch got married in 1955 after being set up by the former's father. Four years later, in 1957, they started Little Caesars Pizza. Now, it is one of America's largest pizza franchise with over $4 billion in revenues. The Ilitch family used their profits to explore other businesses from entertainment to restaurants and of course sports. Their sports empire include the Detroit Red Wings and the Detroit Tigers. The former now worth $625 million was bought in 1982 for $9 million. Mike bought the Detroit Tigers in 1992 for $82 million. It is now worth $1.15 billion. After Mike's death in February 2017, his first of 7 children, Chris Ilitch became the leader of the family empire, Ilitch Holdings, Inc.
13. Silvio Berlusconi & family
$6.4 billion
Team: AC Milan (Serie A)
Silvio Berlusconi made a fortune from his media business before dabbling into politics to become Italy's prime minister in 4 governments. His political career has been marked by controversies which forced him out of power in 2011. Despite the scandals, Berlusconi's wealth remains untouched. His Serie A side is one of the most successful soccer teams in Europe. However, in August 2016, he agreed to sell 80% of the franchise to Chinese corp Sino-Europe Sports Investment for a reported $820 million.
12. Stephen Ross
$7.6 billion
Team: Miami Dolphins (NFL)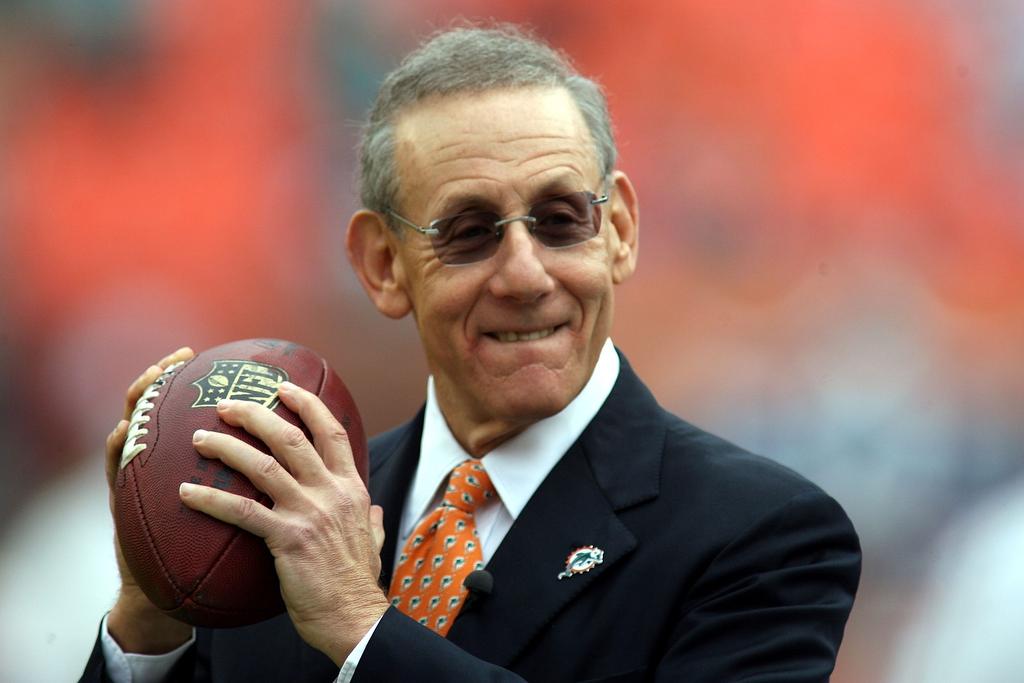 Ross has his vast real estate holdings to thank for his billions. Among his assets include One57. His ongoing $15 billion Hudson Yards mega-development is slated for completion in 2024. The Miami Dolphins have been a shadow of their former selves in recent years, however, like other NFL teams, its valuation only hikes by the year. Ross first acquired a 50% stake in the franchise in 2008 from its previous owner Wayne Huizenga for $550 million. A year later he bought another 45% stake bringing the value of the total deal to $1.1 billion. Miami Dolphin is now worth $2.4 billion.
11. Stanley Kroenke
$8.3 billion
Team: Los Angeles Rams (NFL), Arsenal (EPL), Denver Nuggets (NBA), Colorado Avalanche (NHL)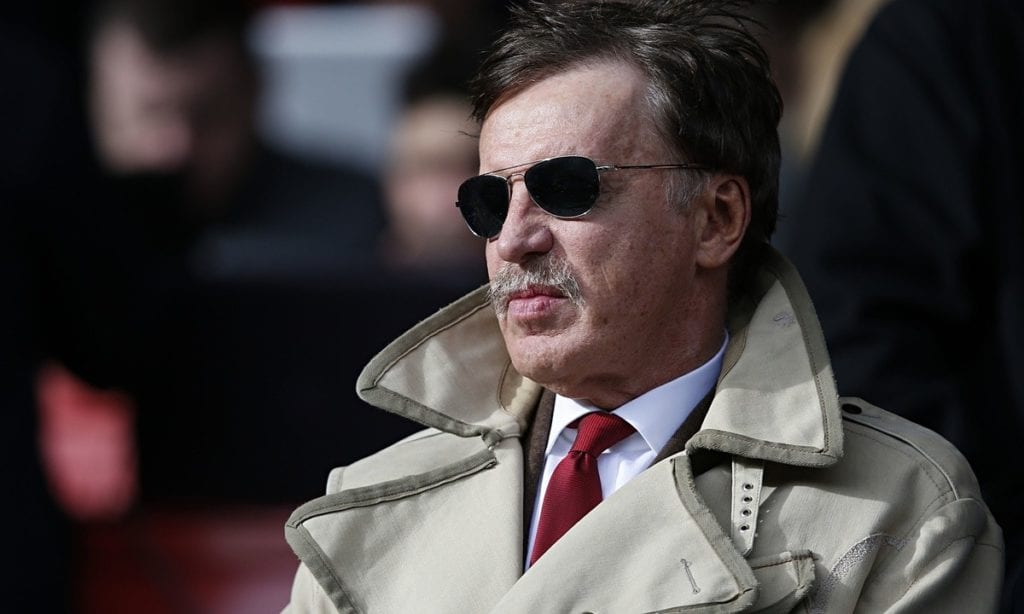 Kroenke's wealth is tied to real estate and sports. He owns over 2 million acres of land across the US and Canada. After his 1974 marriage to Wal-Mart heiress Ann Walton, Kroenke began developing shopping plazas near Wal-Mart stores. An avid sports lover, he owns 4 sports franchises. Arsenal fans have recently protested to remove him from the club following increased ticket prices and dwindling performance.
10. Micky Arison
$7.9 billion
Team: Miami Heat (NBA)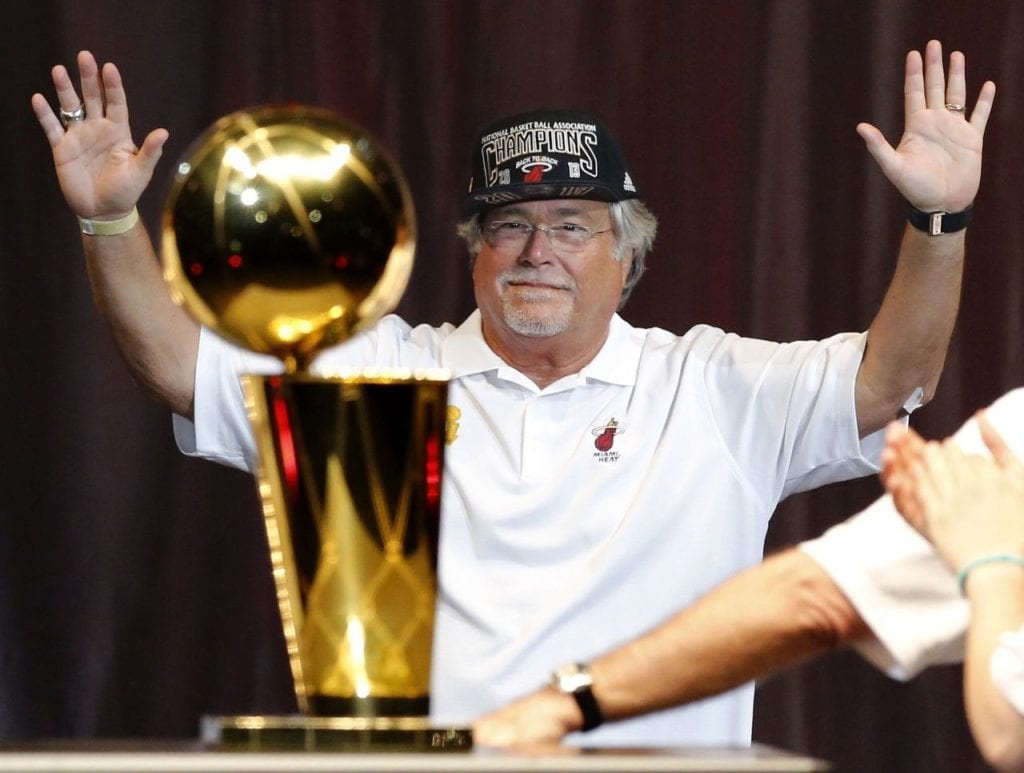 Arison made his wealth as an executive at Carnival Corp, the world's largest cruise ship operator which his dad, Ted Arison co-founded in 1972. With Micky at the helm, Carnival's fleet grew from 2 to over 100. He served as the CEO of the company for 34 years between 1979 and 2013. Arison bought the Miami Heat in 1995. Since then, the NBA side which his father played a role in its relocation to Florida has won 3 NBA championships in 2006, 2012 and 2013.
9. Shahid Khan
$7.9 billion
Team: Jacksonville Jaguars (NFL)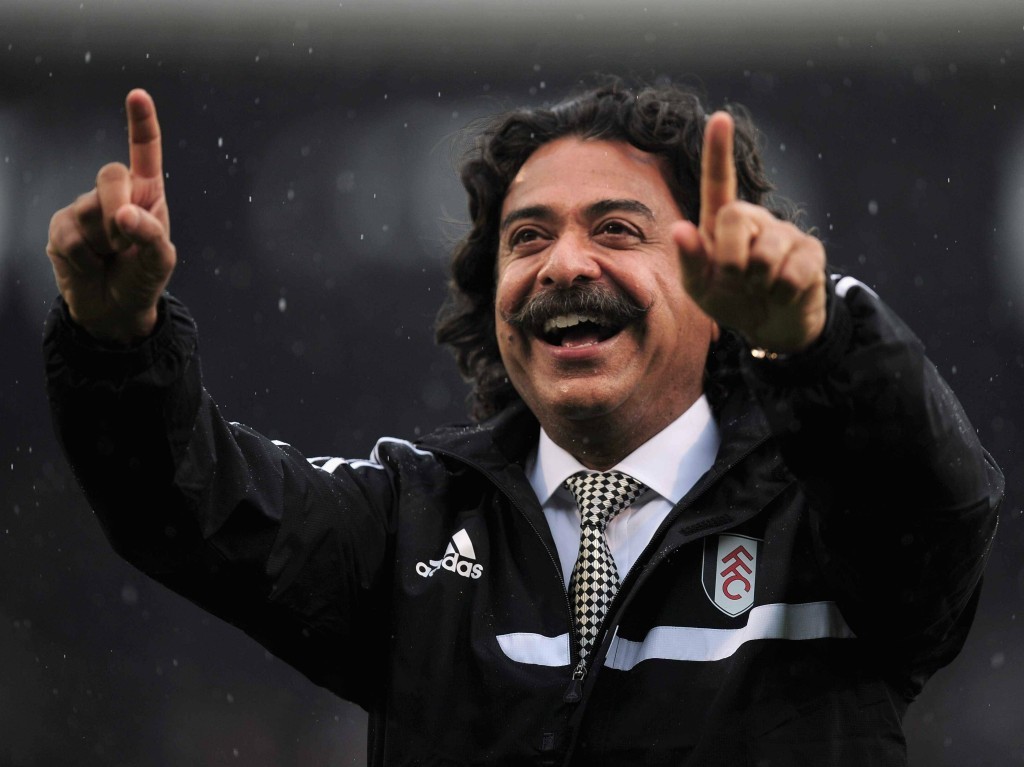 With a Forbes self-made score of 10, Khan is an epitome of the American dream having entered the US from Pakistan with just $500. Khan is now the owner of the private auto-parts maker Flex-N-Gates which recorded $6 billion in sales in 2016. One of the newest sports team owners on the list, he bought the Jacksonville Jaguars in 2012 for $770 million. The team is now valued at $1.95 billion. He also owns English soccer team Fulham.Khan owns a 308-foot superyacht.
8. Mikhail Prokhorov
$11.4 billion
Team: Brooklyn Nets (NBA)
One of Russia's leading industrialists, Mikhail Prokhorov made most of his wealth in 2008 from selling off his stakes in metals giant Norilsk Nickel. He bought an 80% stake in New York Jets in 2010, and provided a $700 million funding for its home ground Barclays Center, making him the first non-American NBA team owner. The Nets successfully moved to Brooklyn in 2012 as the Brooklyn Nets. Prokhorov now owns 100% of the franchise which is valued at $1.8 billion. He unsuccessfully contested against Vladimir Putin in the 2012 Russian presidential elections. Prokhorov who has never been married is often regarded as one of the world's most eligible bachelors. He rolls with Brooklyn rapper Jay-Z.
7. Roman Abramovich
$12.6 billion
Team: Chelsea (EPL)
Like Mikhail Prokhorov, Roman Abramovich owns stakes in metal giant Norilsk Nickel. He also owns stakes in Soviet oil company Sibneft. Abramovic is credited with making Chelsea FC one of the top teams in English football. After purchasing the club in 2003, he invested huge sums in rebranding the entire franchise. In his first year as owner, Chelsea finished 2nd in the premier league and reached the UEFA Champions league semi-finals. In his second year, Chelsea won the premier league for the first time in 50 years and the 2nd time in its 100-year history. Chelsea has since won at least 4 EPL titles, 4 FA Cups, 3 League Cups and 1 UEFA Champions League. Abramovich was Russia's richest man in 2008 with a net worth of $23.5 billion. He owns a $400 million, 533-foot superyacht, the second largest in the world.
6. Hasso Plattner & family
$17.9 billion
Team: San Jose Sharks (NHL)
Plattner made his fortune from establishing German software company SAP SE. The public company records an annual revenue upwards of $23 billion. An avid promoter of tech and science research, he established business incubator Hasso Plattner Ventures to support burgeoning IT entrepreneurs. Plattner is a sports enthusiast who loves playing golf with his wife. He purchased the majority shares in San Jose Sports & Entertainment Enterprises the owners of NHL's San Jose Sharks and emerged as governor of the private sports management company. Plattner owns a luxury golf estate in Western Cape province, South Africa.
5. Philip Anschutz
$10.1 billion
Teams: Los Angeles Kings (NHL), LA Galaxy (MLS)
Philip Anschutz began building his wealth from his father's oil company Circle A Drilling. He went on to build a fortune from investments in stock, real estate, and railroads. He pursues entertainment and sporting interest under Anschutz Entertainment Group (AEG), a subsidiary of his Anschutz Corp. AEG is the world's largest owner of sports teams, sports venues and sports events. Anschutz co-founded the Major League Soccer in 1993 as well as several teams in the league. He once owned 6 franchises in the league when the league was near financial ruins. As a result, he is credited with saving the MLS. His contributions towards the league, such as pushing for the development of soccer-specific stadia has helped to boost profits.
4. Dietrich Mateschitz
$26.9 billion
Teams: New York Red Bulls (MLS), Red Bull Racing (Formula One), Scuderia Toro Rosso (Formula One)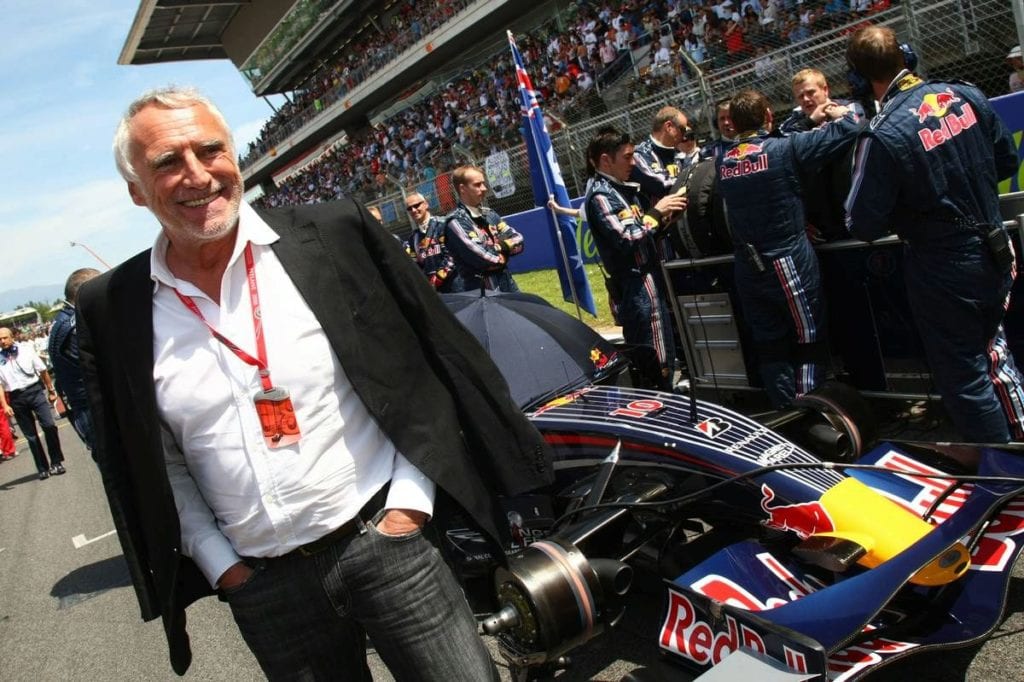 Dietrich Mateschitz is the world's richest soccer and F1 team owner. However, the bulk of his billions stems from his ownership of popular energy drink company Red Bull which he cofounded in 1987. Red Bull's annual revenues peaks at over $6 billion. The company's interests in sports began as a result of its aggressive marketing strategy. Mateshitz owns Laucala Island, off Fiji which he bought for £7 million from the Forbes family.
3. Paul Allen (21 January 1953 – 15 October 2018)
$20.3 billion
Teams: Seattle Seahawks (NFL), Portland Trail Blazers (NBA)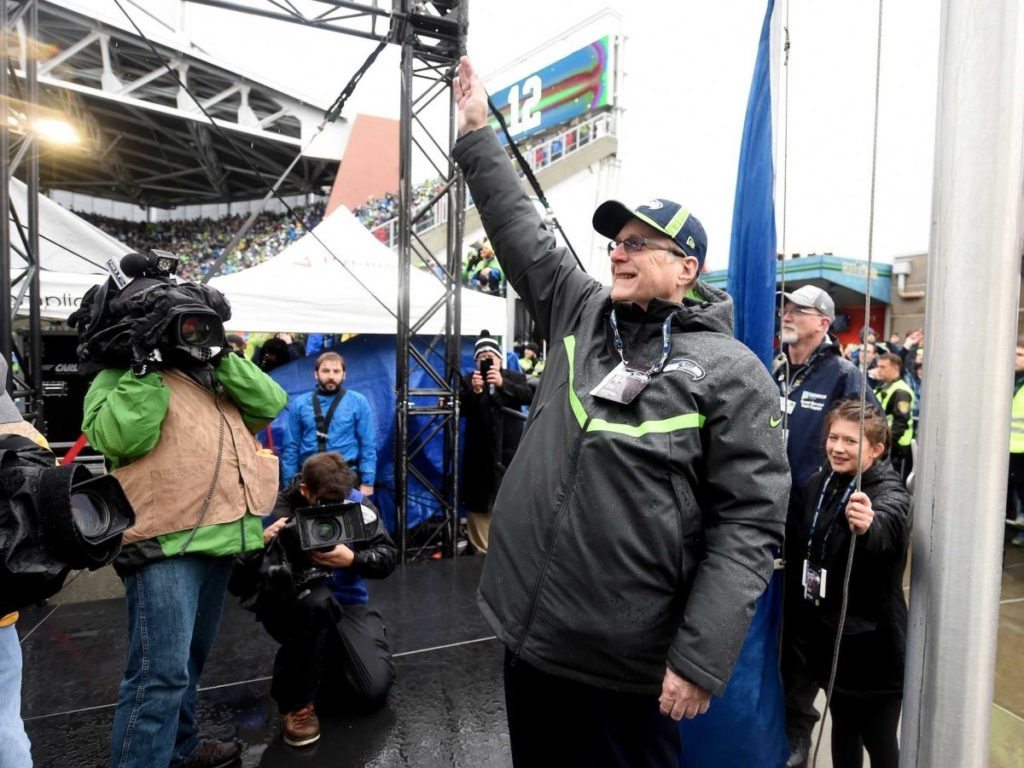 Paul Allen has Microsoft, (the tech company he co-founded with Bill Gates) to thank for his initial fortune. After a cancer scare forced him to leave Microsoft, Allen established Vulcan Inc to pursue other interests, among them, sports. He purchased his first sports team, NBA's Portland Trail Blazers in 1988 for $70 million. The team is now valued at over $1 billion. Allen was in 1997 encouraged by local politicians to buy the Seattle Seahawks to prevent it from relocating. He paid $288 million for the team which is now valued at over $2.2 billion. Paul Allen also has stakes in Seattle Sounders, the most valuable team in the MLS worth $285 million.
2. Mukesh Ambani
$76.5 billion
Team: Mumbai Indians (Indian Premier League, Cricket)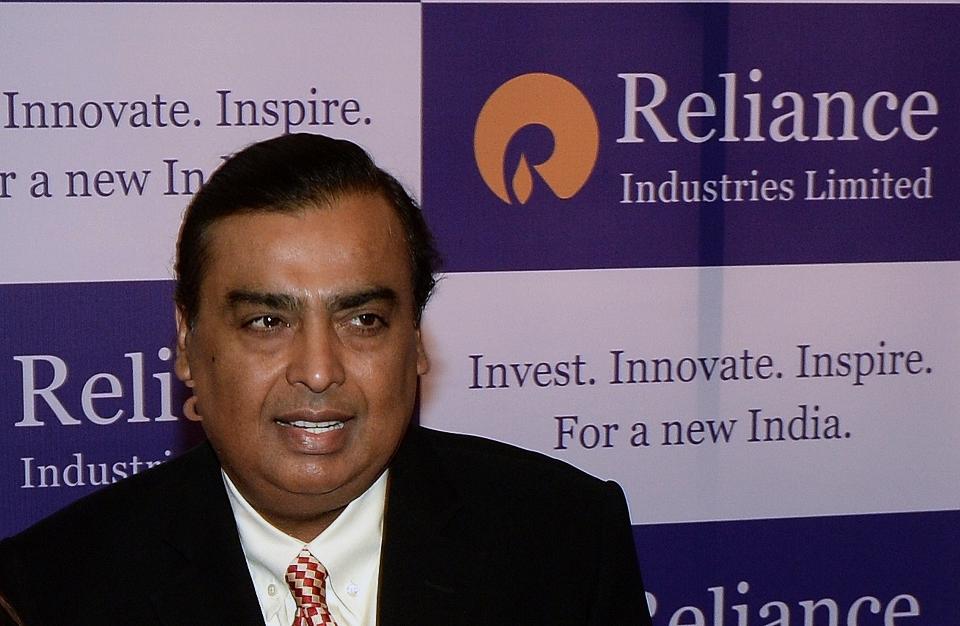 India's richest man Mukesh Ambani is the chairman and managing director of Reliance Industries, a conglomerate founded by his father in 1966. Reliance's main focus is in energy and petrochemicals, however, it also has businesses in telecom, real estate, and retail. The publicly-traded company has a revenue of $92 billion (2020 figures) with a market capitalisation of over $200 billion. Through the conglomerate, Ambani bought IPL cricket team Mumbai Indians in 2008– the same year the league was born, making him one of the original team owners in the IPL. Ambani primarily resides in Antilla, Mumbai, one of the world's most expensive buildings valued at over $1 billion.
See Also: 26 World's Most Expensive Houses And Their Owners
1. Steve Ballmer
$71.5 billion
Team: Los Angeles Clippers (NBA)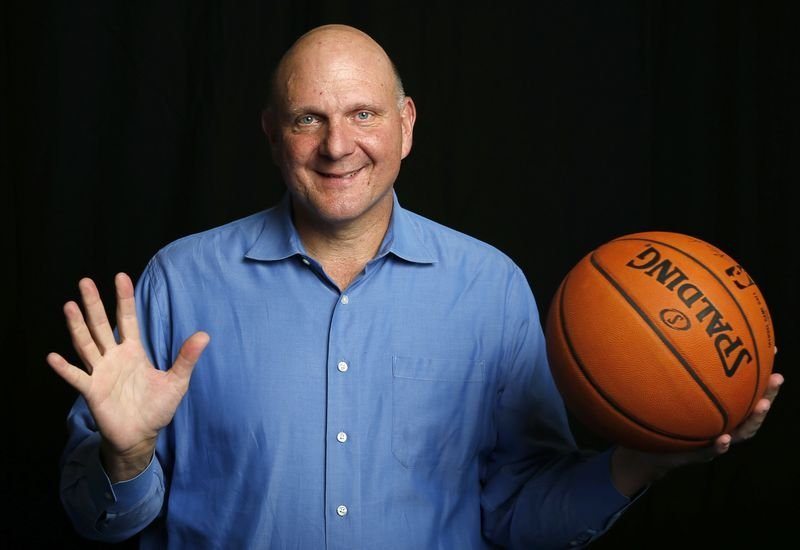 Steve Ballmer served as Microsoft CEO for about 14 years before resigning in 2014 to focus on his sports franchise, the LA Clippers. Ballmer bought the team in 2014 after its then-owner Donald Sterling was ousted for racial comments. He paid $2 billion making it the second-highest amount ever paid for a franchise in North America history.