As we all know, real estate mogul Donald John Trump was sworn in as the 45th president of the United States on the 20th of January 2016. Prior to the inauguration, the former president-elect selected members of his cabinet whose combined net worth makes it the richest cabinet in modern history. When criticized for his choice, Trump simply replied; "I want people that made a fortune!". And who doesn't want to surround himself with like-minded people? Trump himself has amassed a fortune of at least $4 billion mostly from his real estate business ventures.
The cabinet list dubbed by mainstream media as a "conservative dream team" obviously because of its large number of conservatives is dominated by multi-millionaires and billionaires including Rex Tillerson former Exxon Mobil CEO who although being the "most-attacked" of them all isn't the richest, Secretary of Commerce designee Wilbur Ross easily takes the cake with an estimated net worth of $2.5 billion.
However, that is only for the cabinet members. The cabinet-level picks are also "really rich", with Linda McMahon (wife of WWE billionaire Vince McMahon) selected for Administrator of the Small Business Administration leading the pack with an estimated personal fortune of $500 million. Trump's other elite choices not subject to Senate confirmation include Army Secretary pick Vincent Viola, a Florida hockey team owner worth almost $2 billion.
Others include Deputy Commerce secretary pick Todd Ricketts, a part owner of the Chicago Cubs (who won the 2016 World Series after over a century) worth $1 billion. The richest of them all is business mogul Carl Icahn, one of Trump's special advisers who is worth over $20 billion. Beginning from the least richest, here is the list of Trump's 16 cabinet members and their net worth including Vice President Mike Pence who of course didn't require Senate confirmation. The combined net worth of these is almost $5 billion.
16. Mike Pence
Vice President
Net Worth: $800,000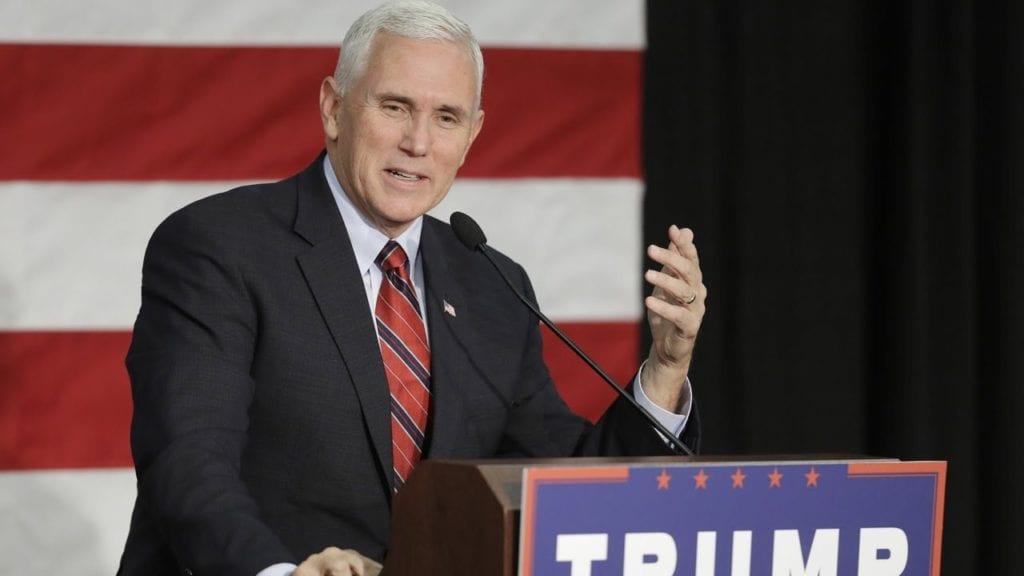 Trump's right-hand man, Mike Pence was prior to becoming America's vice president, the governor of Indiana from 2013 to 2017. He served in the U.S. House of Representatives from 2003 to 2013. While majority of Trump's cabinet members make most of their money from commercial ventures, the same can't be said of Pence who lives off his federal and state pensions. Trivia: The VP, like his president was once a Television personality.
15. Ryan Zinke
Interior Secretary
Net Worth: $800,000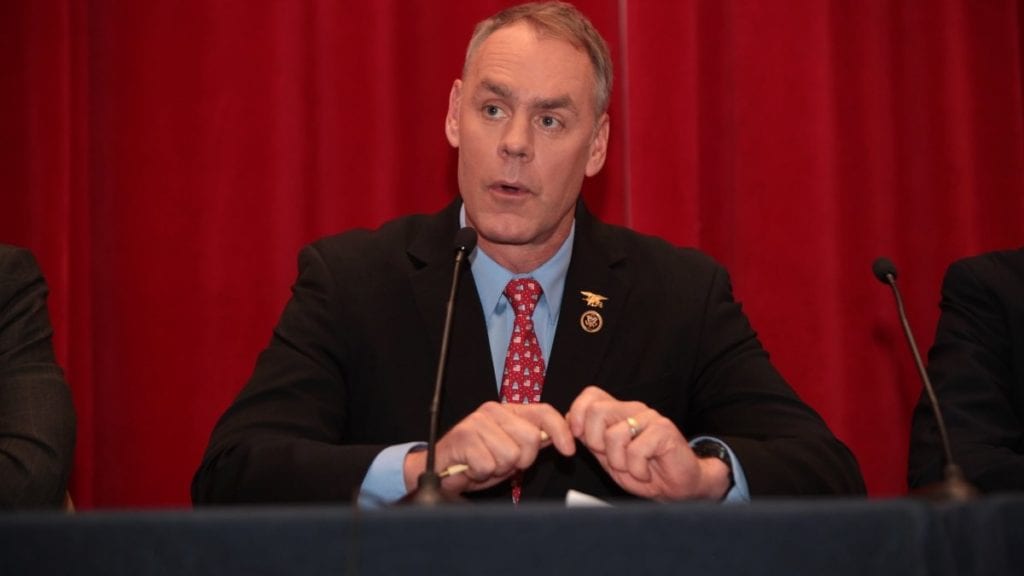 Montana congressman Ryan Zinke previously served as a member of the Montana senate. In addition to his government salary, Zinke banks from his numerous rental properties scattered all over Whitefish, Montana. His properties are managed under Continental Divide International, a property management and business development consulting company he founded in 2005. The former Navy SEAL (1986 – 2008) enjoys an average life of luxury with a number of automobiles, and $100,000 worth of art collectibles to his name.
14. David Shulkin
Secretary of Veteran Affairs
Net Worth: $1 million (estimated)
Salary: $170,000 per year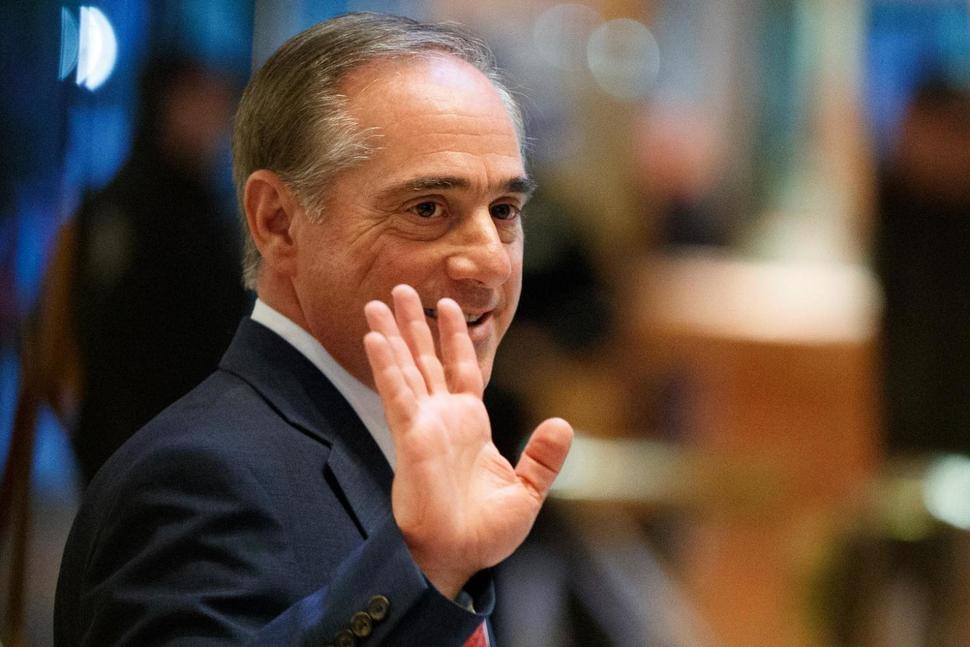 David Shulkin's selection by Trump shows the president doesn't totally disagree with every choice his predecessor Obama made— Shulkin was by Obama nominated into his current position of Under Secretary of Health for the U.S. Department of Veterans Affairs which pays him an annual salary of $170,000. Prior to obtaining his current position, Shulkin worked with the private sector where he earned $1.3 million annually. He received his MD degree from the Medical College of Pennsylvania in 1986.
See Also: Obama's Post White House Home
13. Rick Perry
Secretary of Energy
Net Worth: $2.5 million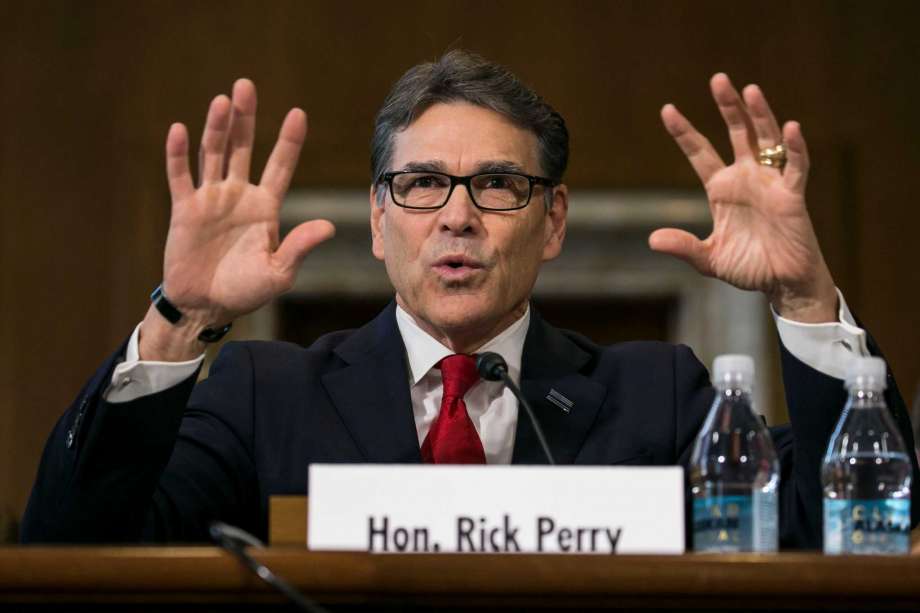 Perry, the 47th and longest-serving Governor of Texas (2000 – 2015) unsuccessfully ran for the Republican nomination for president in 2012 and 2016. The former congressman also served as chairman of the Republican Governors Association in 2008 and 2011. While with the government, he bolstered his income with smart real estate moves, he sold 10 acres of untapped land to Michael Dell for almost half a million making almost 300% profit.
In addition to real estate, Perry's portfolio includes stakes in the oil and gas sector— he currently sits on the Board of Energy Transfer Partners. The company is said to operate one of America's largest energy asset portfolios. He has also earned $250,000 as a consultant for a Caterpillar heavy equipment dealer. Per Forbes, Perry has banked $100, 000 from speeches in under 2 years.
12. John Kelly
Secretary of Homeland Security
Net Worth: $4 million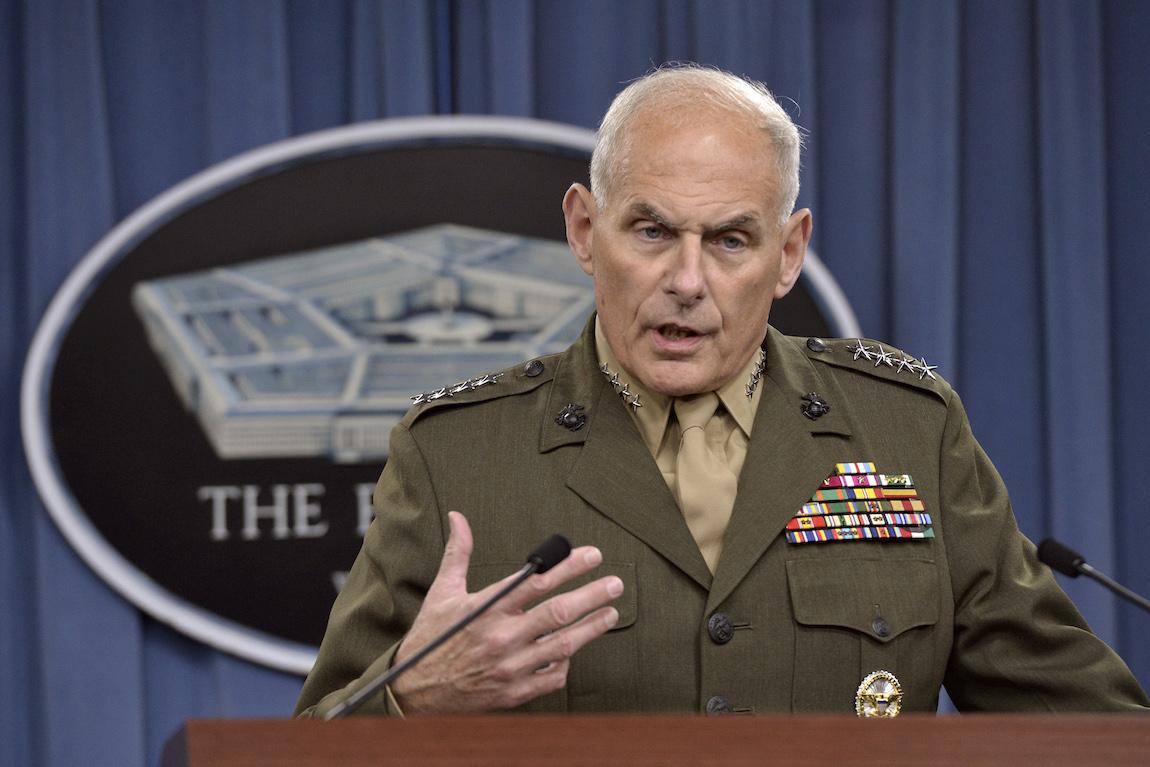 Kelly earned the 4 stars on his shoulders serving the US military for 40 years. Under Obama, he served as the Commander of the United States Southern Command from November 2012 to January, 2016. A dedicated civil servant, his government pension and salary make up the majority of his $4 million net worth.
11. James Mattis
Secretary of Defense
Net Worth: $5 million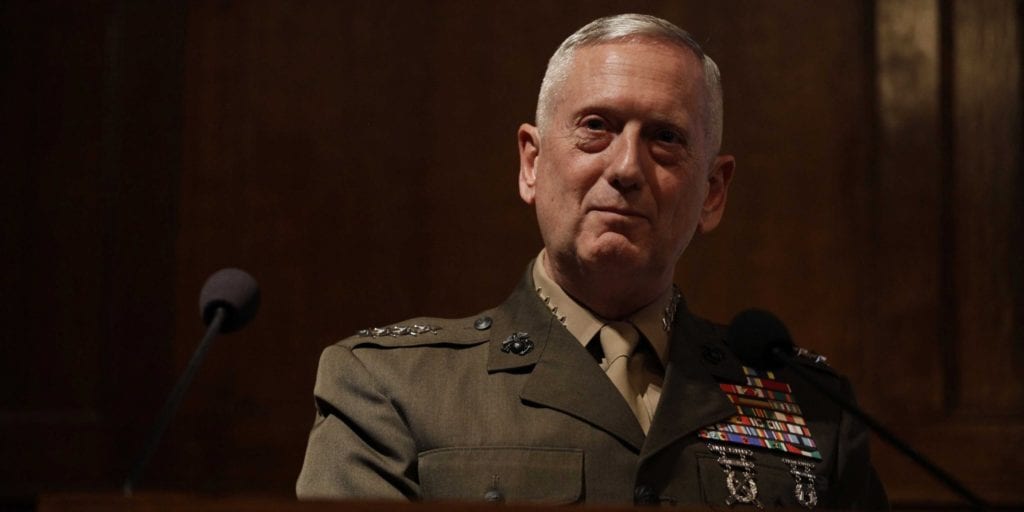 With 98–1 confirmation vote, retired general James Mattis became the first of Trump's cabinet members to be confirmed by the Senate. AKA "Mad Dog", he served under the Obama administration both as Commander of the United States Joint Forces Command and Commander of United States Central Command. Like John Kelly, most of his fortune comes from salary and pension for his years of dedicated service.
Trivia: Mattis is nicknamed "The Warrior Monk" because he has never been married and has no children. He is completely souled out to war and has a personal library of 7,000 war/military books.
See Also: 21 Richest Politicians of All Time
10. Sonny Perdue
Secretary of Agriculture
Net Worth: at least $6 million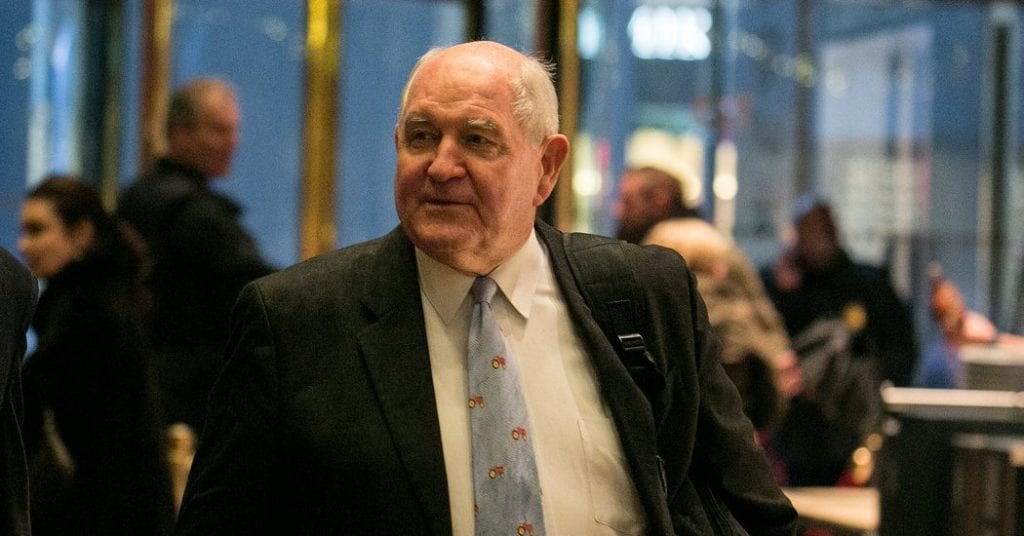 Sonny Perdue served as the 81st Governor of Georgia from 2003 to 2011 (he became the first Republican governor of the state after over 130 years). Prior to becoming governor, he was a Member of the Georgia Senate from 1991 to 2001. Before dabbling into politics, Sonny, a farmer's son made a fortune from the agribusiness.
His financial disclosure report filed in 2002 showed he had amassed a fortune of over $4 million mostly from his agribusiness. Another financial statement released in 2006 prior to his rerun showed his wealth had grown to over $6 million with $2.4 million and $1.4 million stemming from agribusiness and real estate respectively. In his first year in office as governor in 2003, he purchased a 101 acre land for $303,000. However, the financial report was disclosed in 2006 and Sonny's wealth must have grown into 8 figures by now, but with his current figures hidden from the public, it remains only a speculation.
9. Jeff Sessions
Attorney General
Net Worth: $6.5 million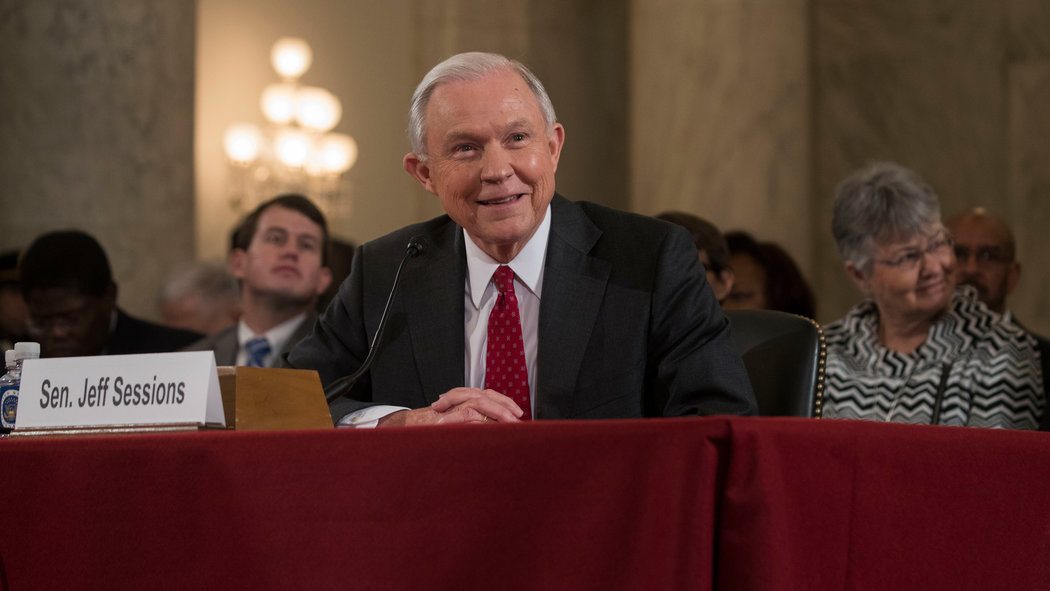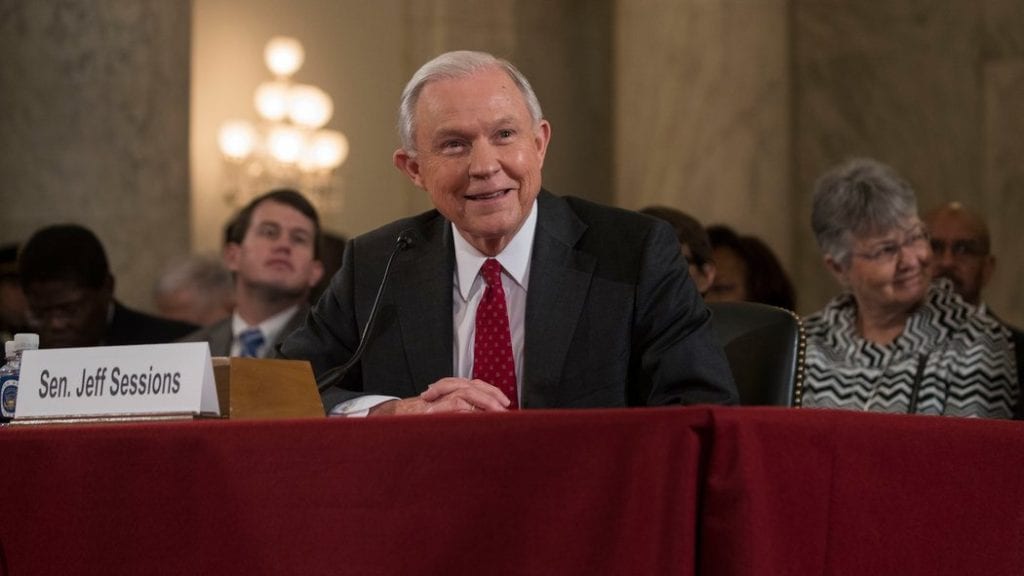 Being one of Trump's early supporters, the long-serving US Senator from Alabama was regarded as a potential designee for Secretary in Trump's cabinet. Sessions was appointed by Ronald Reagan as the United States Attorney for the Southern District of Alabama in 1981 and served until 1993. After that, he served as 44th Attorney General of Alabama. Majority of his wealth, per Forbes, stem from real estate holdings as well as municipal bonds and Vanguard mutual funds.
8. Tom Price
Secretary of Health and Human Services
Net Worth: $10 million
Georgia congressman Tom Price is an orthopedic surgeon by profession (he worked in Georgia for 20 years before moving to D.C). He served as a Member of the Georgia Senate from 1997 to 2005 before getting elected into House. Price has holdings in several pharmaceutical companies. His financial disclosure in 2016 showed he had shares valued between $60 million and $110 million in an Australian biotech company called Innate Immunotherapeutics. He also has shares in Zimmer Biomet, a medical devices company. Additionally, Price is also a real estate investor with multiple rental properties in the country located in Tennessee, South Carolina, Virginia,  Washington, D.C and North Carolina. He also owns a medical office building in Georgia.
7. Elaine Chao
Secretary of Transportation
Net Worth: $24 million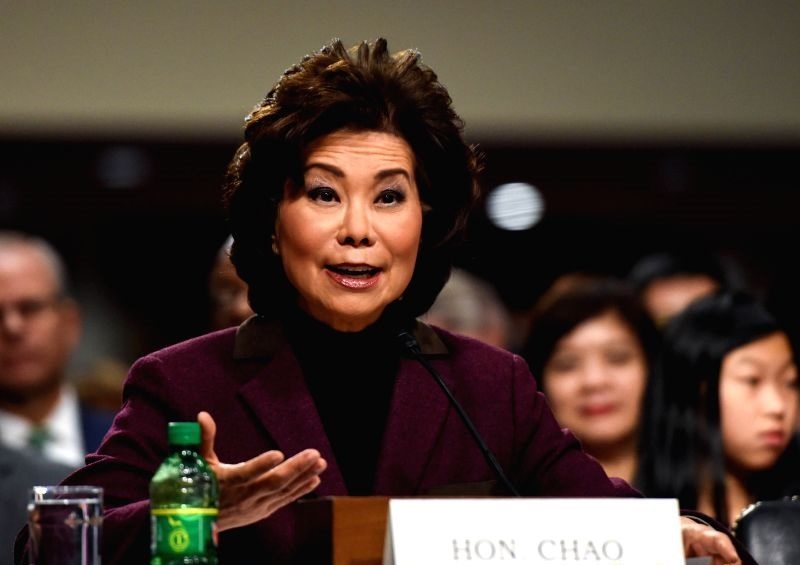 This won't be Chao's first nomination into the presidential cabinet. Back in 2001 she became the first Taiwanese American to be appointed into the presidential cabinet following her nomination by President George W. Bush. She served as the US Secretary of Labor for 8 years from 2001 to 2009. The bulk of Elaine's wealth comes from her father James Chao who is a shipping magnate and founder of Foremost Group. Mr. Chao in 2008 donated between $5 million and $25 million to his daughter and her husband Mitch McConnell who is the U.S. Senator from Kentucky and currently serves as the Senate Majority Leader. A Harvard alum, Chao has received at least 36 honorary doctorates. Per Forbes, she sits on 4 corporate boards including Wells Fargo's.
6. Ben Carson
Secretary of Housing and Urban Development
Net Worth: $30 million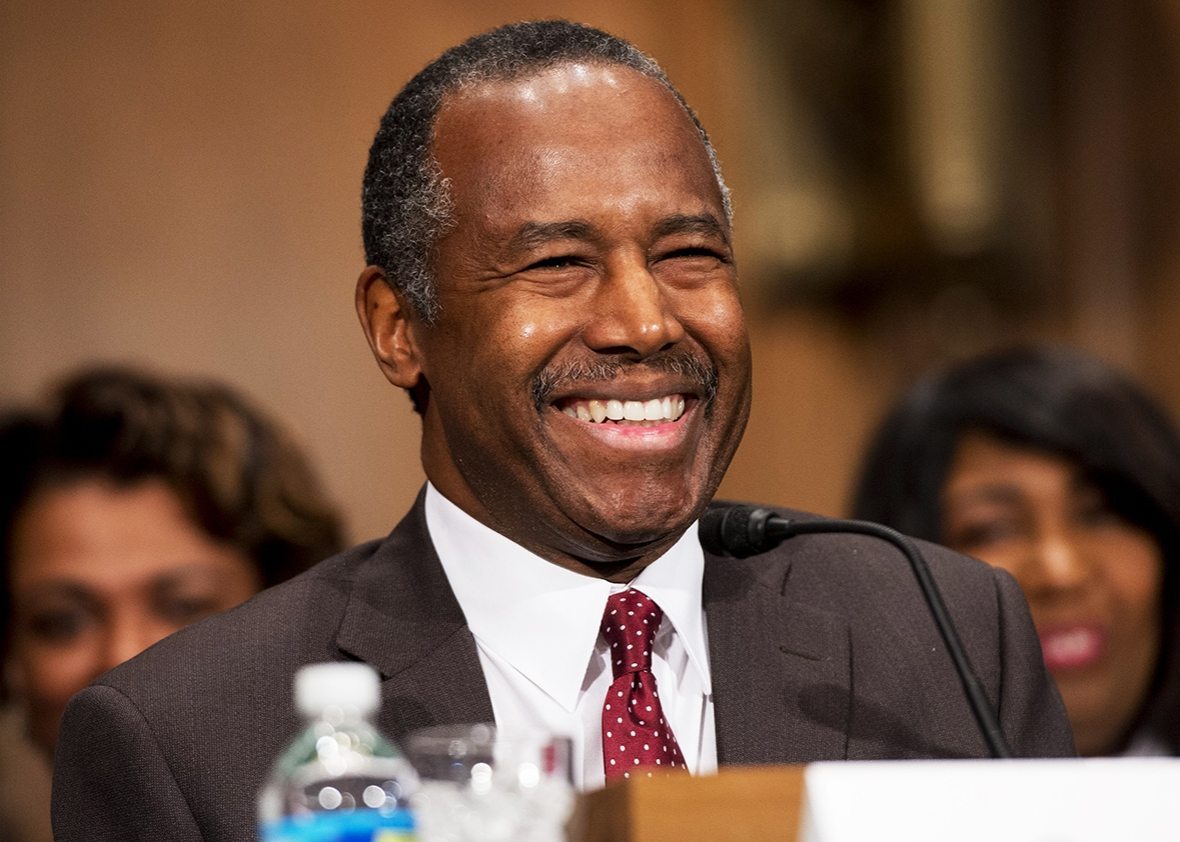 After his unsuccessful run for Republican nomination in the 2016 presidential election, famed Neurosurgeon Ben Carson endorsed Donald Trump. Carson initially declined a position on Trump's cabinet but later gave in. Carson's medical breakthrough has made him a celebrated icon in and outside medicine. His best selling books, speaking engagements and media appearances have earned him millions over the years. Prior to announcing his bid for Republican presidency, Carson served on the boards of Kellogg and Costco where he owned stocks valued at over $6 million. His campaign reportedly spent $58 million.
See Also: The Richest US Presidential Candidates In The 2016 Race
5. Andrew "Andy" Puzder
Secretary of Labor
Net Worth: $45 million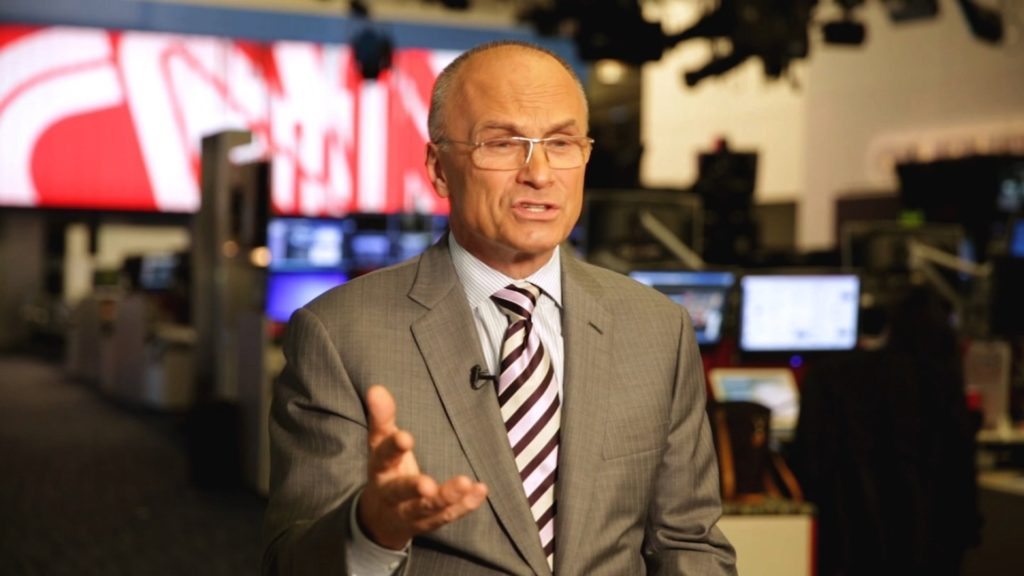 Puzder is the CEO of CKE Restaurants, the parent company of Hardee's and Carl's Jr., a position he assumed in 2000. His relationship with the company began in the early 90's when he became CKE founder Carl Karcher's personal attorney to help him avoid the financial crisis the company was facing at the time. After years of serving as the company's Executive Vice President and General Counsel, Puzder was elected to serve as the CEO in the midst of yet another financial crisis in 2000.
Under his management, CKE's finances bounced back. Though the ownership of the company has changed hands a couple of times, Puzder has been maintained as CEO. Today CKE owns at least 3,7000 restaurants in the country employing 75,000 people. It also owns 40 operations abroad and brings in about $1.4 billion in annual revenue. Puzder has earned at least $25 million from salary and bonuses as CEO of CKE.
4. Steven Mnuchin
Secretary of the Treasury
Net Worth: $300 million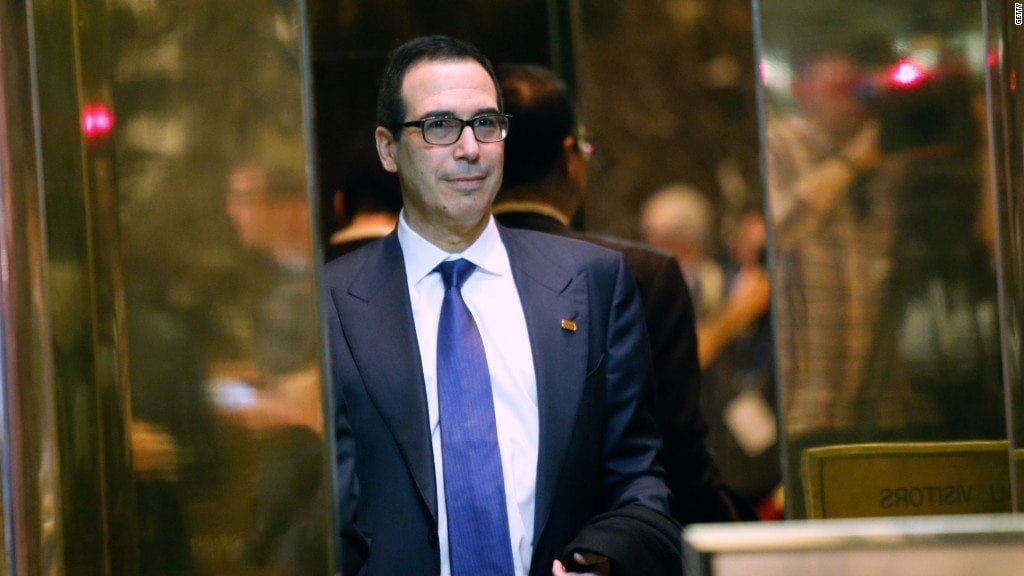 Fresh out of Yale, Mnuchin followed in his father's footsteps landing a position at Goldman Sachs. He eventually rose up the ranks to become its Chief Information Officer. After a 17 year stint, he left the investment bank in 2002 with $46 million worth of stocks and an additional $12.6 million. Subsequently, he dabbled into the hedge fund business, managing some and starting others.
In 2009 he led a group of investors to buy a struggling California-based residential lender IndyMac for $1.9 billion. He renamed it OneWest Bank and served as its CEO and Chairman. In 2015, Mnuchin sold OneWest to CIT Group for $3.4 billion, remaining on its boards. As part of the deal, he also got a spot on the Board of CIT Group as well as $97 million of its stock. After Trump picked him for Secretary of the Treasury, he resigned from the Group's boards. Additionally, Mnuchin is the founder of RatPac-Dune Entertainment, a production company in the business of financing top budget movies including the X-Men film franchise and Avatar.
3. Rex Tillerson
Secretary of State
Net Worth: $325 million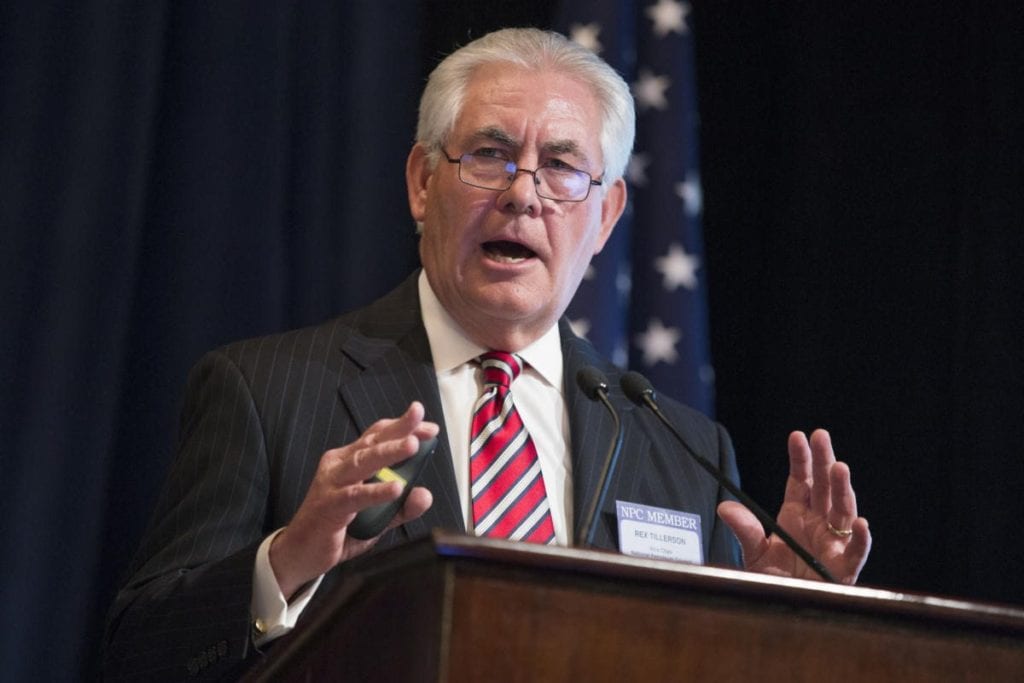 Tillerson joined Exxon in 1975 and steadily rose up its ranks to become CEO in 2006 until his resignation in 2016. Tillerson has been widely criticized for his close relationship with Russian president Vladimir Putin. Putin awarded him the Russian Order of Friendship in 2013 for contribution to developing cooperation in the energy sector. Forbes estimated that his 2.6 million shares as Exxon CEO brought in $90 million for only 3 years between 2013 and 2016.
2. Betsy DeVos
Secretary of Education
Net Worth: $1.3 billion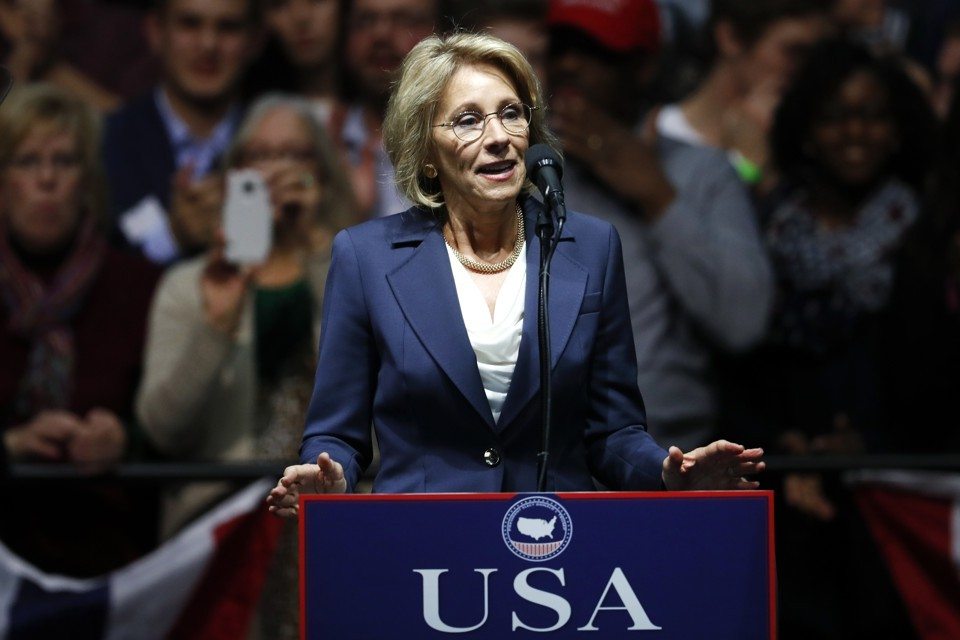 Betsy DeVos served as the Chair of the Michigan Republican Party from 1996 to 2000 and from 2003 to 2005. She is a known advocate for school choice, voucher programs. She is also devout member of the Reformed Christian community. The bulk of Betsy's wealth comes from her marriage to Dick DeVos, the first son of billionaire Amway cofounder, Richard DeVos who is worth $5.2 billion.
Betsy and her husband Dick are entitled to a quarter of the family's billions. Nee Elisabeth Prince, her brother Erik Prince, a former U.S. Navy SEAL officer is also quite rich. He is the founder of Blackwater USA, now Academi, a private military services contractor. Betsy herself is the chairwoman of Windquest Group, a private investment management firm founded by her and her husband.
1. Wilbur Ross
Secretary of Commerce
Net Worth: $2.5 billion
Wilbur Ross served as the policy adviser for Trump's economic team during his presidential campaign. Thus, his nomination for Secretary of Commerce was expected. The commerce secretary position seems to be synonymous with the wealthy— Obama's commerce secretary Penny Pritzker whom Ross would be succeeding was the only billionaire in Obama's cabinet.
Ross made his fortune thanks to lucrative deals in blue-collar industries. Fresh out of Harvard Business School, he joined Rothschild Inc. as a bankruptcy specialist. His 25 year stint at Rothschild earned him the nickname "King of Bankruptcy" thanks to his ability to restructure failed companies mostly in the steel, coal, telecom and textile industries. His relationship with Trump began in 1991 when he delivered Trump's one-year-old Atlantic City casino, Taj Mahal from bankruptcy in 1991.
See Also: Mitt Romney Biography
Ross founded WL Ross & Co in 2000 and later sold it in 2006 to Invesco, an investment management firm for $375 million. However, remained as chairman and chief strategy officer. An avid art collector, his collectables are worth over $150 million.