Net Worth:
$20.3 billion
Age/Date of Birth:

January 21, 1953 – October 15, 2018
Height:

5 feet 10 inches (1.78 m)
Ethnicity/Race:

White
Nationality:
American
Wife or Girlfriend:
Jerry Hall (Girlfriend, 1999)
Parents:
Father: Kenneth S. Allen
Mother: Faye G. Allen
Paul Allen was an American business tycoon, investor, and philanthropist. He owes a substantial part of his $20 billion wealth to Microsoft of which he is the co-founder alongside his high school pal, Bill Gates.
Allen bolsters his Microsoft wealth with diversified investments made via his Vulcan Capital Inc. His fields of interest include sports, media, real estate, and technology. He was the owner of the National Football League franchise, Seattle Seahawks; National Basketball Association's Portland Blazers, and as well, a co-owner of Major League Soccer's Seattle Sounders FC.
Paul Allen was ranked as the 44th-wealthiest person in the world by Forbes in 2018, with an estimated net worth of $20.3 billion at the time of his death
Here is everything you should know about Paul Allen, his net worth, his girlfriend or wife, and sexual orientation.
Microsoft and the Journey to His Wealth
Paul Gardner Allen was born on January 21, 1953, in Seattle, Washington. He attended Lakeside School, a private high school where he met and became good friends with Bill Gates. Paul and Bill, despite their 3-year age difference, were bound by their passion for computers. While Allen proceeded to study Computer science at Washington State University, Bill settled for Harvard. Two years later, Paul dropped out and convinced his buddy to do the same so they could focus on producing a new line of software for the fledgling personal computer industry.
Their decision was inspired by a publication on "Popular Electronics" which featured the new Altair microcomputer kit manufactured by MITS computer. The duo relocated to Albuquerque, New Mexico, the headquarters of MITS and Paul took a job at the company as the director of software development.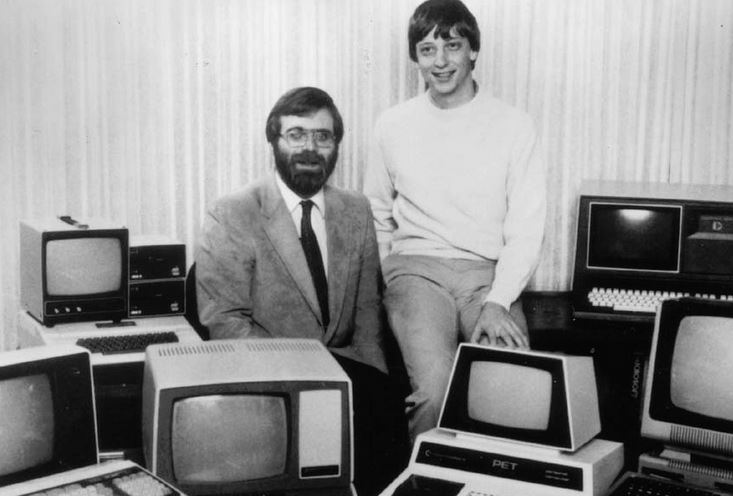 With a revenue of $16,000, Paul and Bill established Micro-soft in 1975. Fortunately, it didn't take long before the duo found reasons to be thankful for their decisions. Two years later, in 1977, Apple paid a license fee of $21,000 for Microsoft's BASIC. Subsequently, their clients would include Zenith, Sirius, Sharp, Commodore, and more. In 1978, Microsoft reached $1 million in revenue, 13 employees, and a sales subsidiary in Japan.
By the early 1980s, Microsoft landed its big break; a deal with IBM to supply its personal computers with software. Without its own operating system, Allen led Microsoft's purchase of QDOS for $75,000. QDOS was reinvented to MS-DOS which took the industry by storm. As Microsoft reserved the rights to sell the operating system to other PC makers, sales grew even more. By the end of 1981, Microsoft had over $16 million in revenue.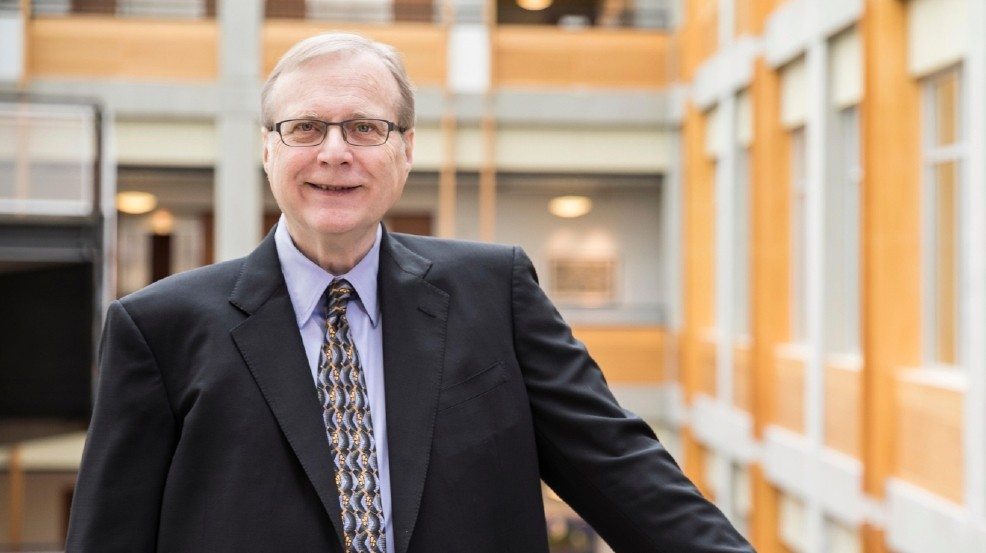 In 1983, Paul Allen was hit by a life-threatening Hodgkin disease, which forced him out of Microsoft. However, Allen remained on the boards and held on to his shares which made him a billionaire in 1987, a year after Microsoft launched its IPO. He was just 34 years old.
Vulcan Inc Wealth
Vulcan Inc was Allen's private asset management company. Through it, Allen made more money by investing his Microsoft share profits in diverse fields. He established Vulcan Inc in 1986, a year before he officially became a billionaire. The company's mission is to "find solutions for some of the world's toughest challenges."
The real estate division of the company has developed over 6 million square feet of residential, office retail, and biotechnology space. It sold over $1 billion worth of office space to Amazon.
Vulcan Capital is the multibillion-dollar investment arm of the company. Allen had through it made lucrative investments in both public and private companies, including Alibaba, DreamWorks, Charter Communications, and more.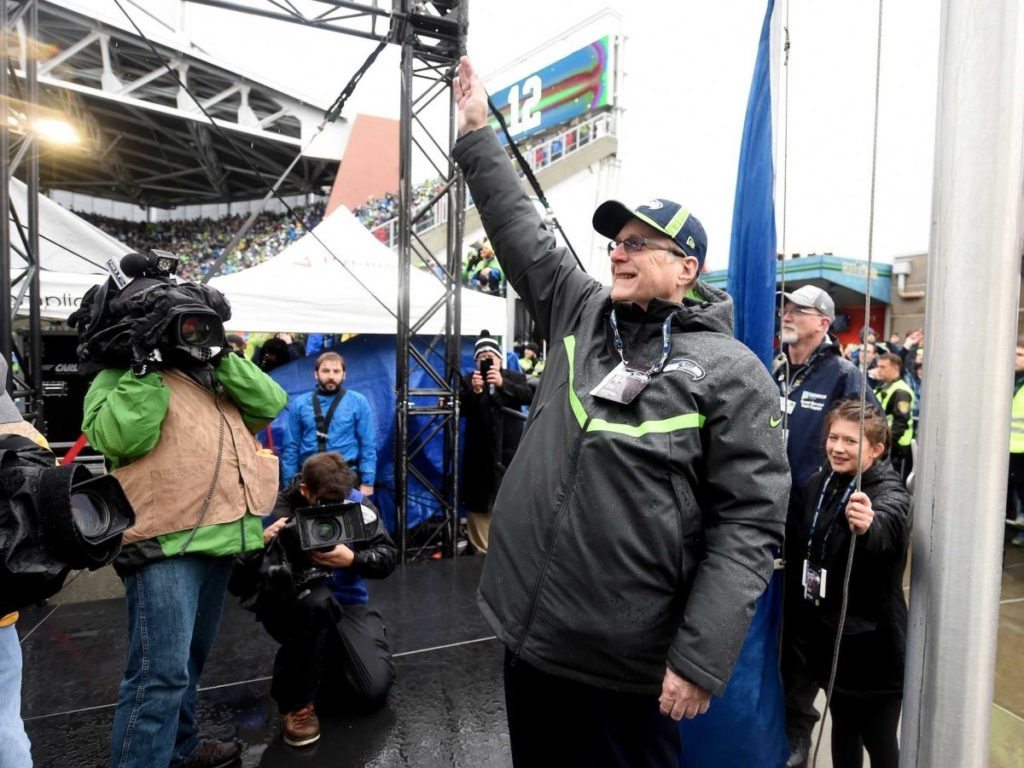 Sports Teams
Vulcan Sports and Entertainment oversees all of his sports-related investments. Allen first became a sports team owner in 1988 when he purchased NBA's Portland Trail Blazers for $70 million. The team is now valued at over $1 billion, making it one of the NBA's most valuable teams. When Seattle Seahawks former owner threatened to move the team to southern California, local politicians encouraged Paul Allen to buy the team. Allen bought the team in 1997 for $288 million, and today, it is valued at over $2.2 billion. He had minority stakes in Seattle Sounders, the most valuable franchise in the MLS worth $285 million.
Vulcan Aerospace
Allen was also passionate about aviation, hence his Vulcan Aerospace. He single-handedly funded SpaceShipOne, the first private aircraft to successfully put a civilian in suborbital space. It won the Ansari X Prize in 2004, receiving the $10 million prize money. Allen was pursuing other aerospace interests under his Stratolaunch Systems before he died in October 2018.
Museums
More to that, the man owned 3 Museums, including Flying Heritage Collection in Everett, Wash, where he collected WWII planes, Living Computer Museum, which holds vintage computers, and Experiences Music Project, where he collected contemporary pop culture artifacts.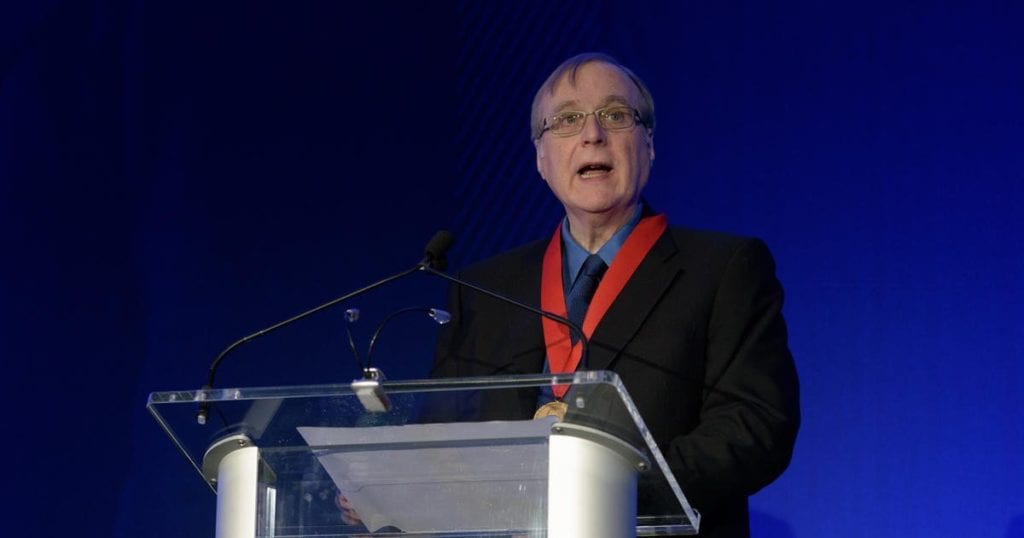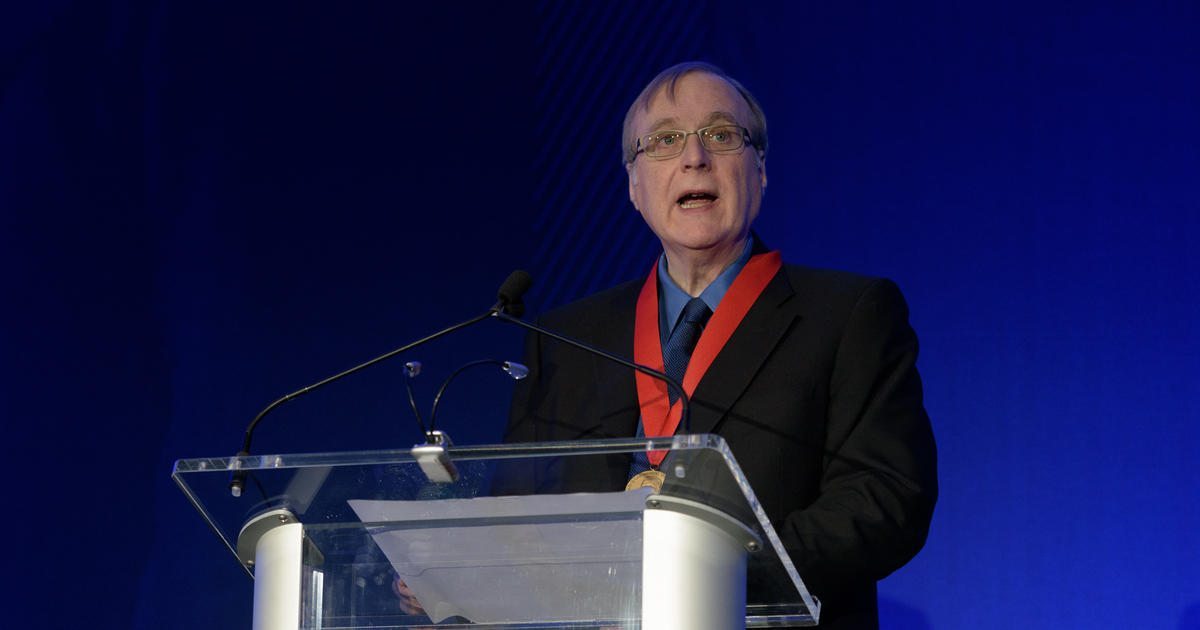 His entertainment venues include Seattle's historic Cinerama Theater, which he bought and refurbished after learning about its imminent demolition, and the Hospital Club in London. His Vulcan Productions with his sister, Jody Allen at the helm of affairs has produced numerous award-winning movies.
Philanthropy
His mum's death following Alzheimer's disease and his survival of two cases of cancer made him particularly interested in medical research. Paul Allen donated over $500 million to his Allen Institute for Brain Science, which studies the brain's connections with health and disease.
Additionally, Allen donated over $2 billion towards advancement in technology, wildlife/environment conservation, science, education, community service, and arts. Being a signatory of The Giving Pledge, the billionaire, who had never been married and had no children, promised to donate at least, half of his wealth to charitable causes.
Yacht, Real Estate, and Other Personal Assets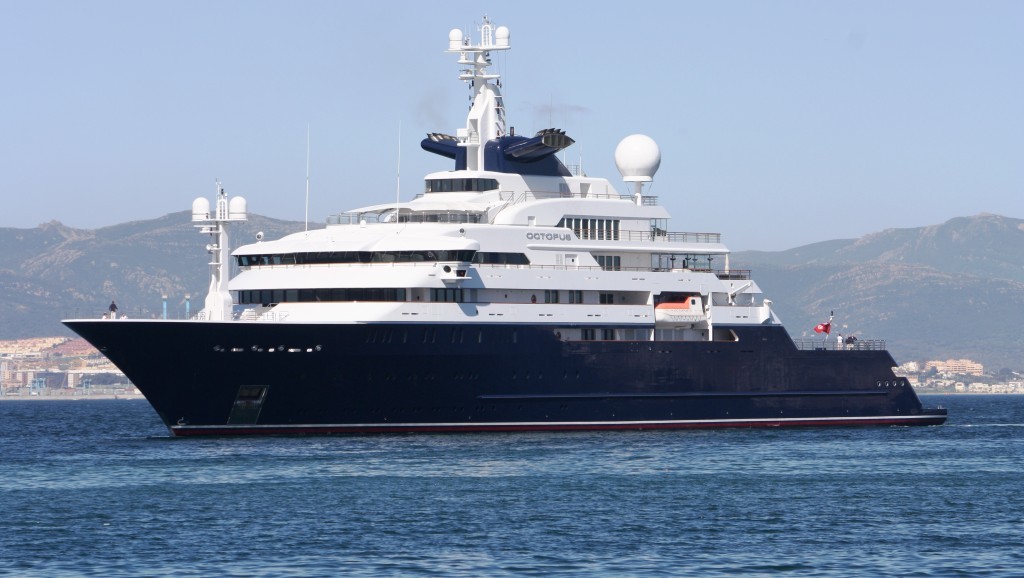 Paul Allen owns 3 of the world's largest and most expensive yachts. The most expensive and best known of them, Octopus is equipped with two helicopters, a swimming pool, basketball court, 10-man submarine, and a remotely operated underwater vehicle (ROV). The yacht has many times hosted celebrity-studded parties, which often includes a performance by Allen and his rock band, the Underthinkers.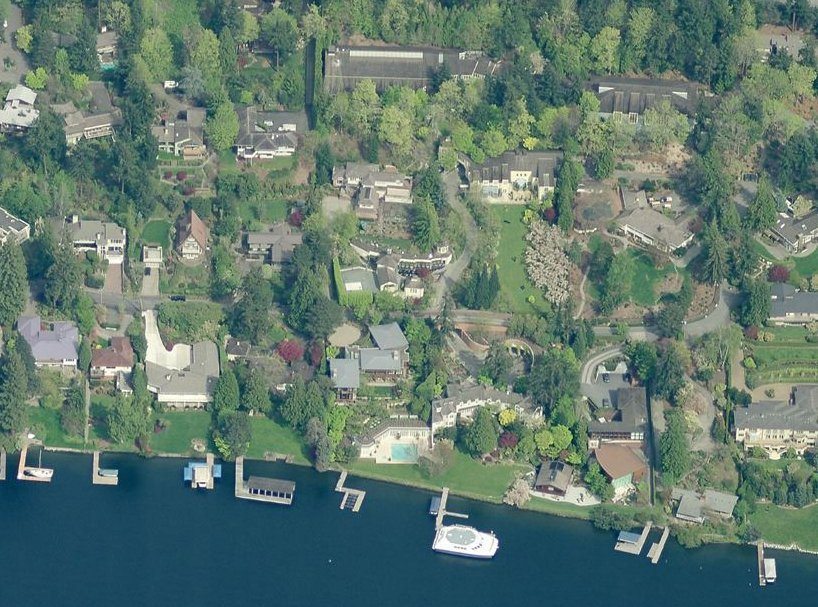 Paul Allen primarily lives in a 10,000 sq ft waterfront home in Mercer Island, Washington. The home was valued at over $18 million in 2013. He owned 10 other properties on the island.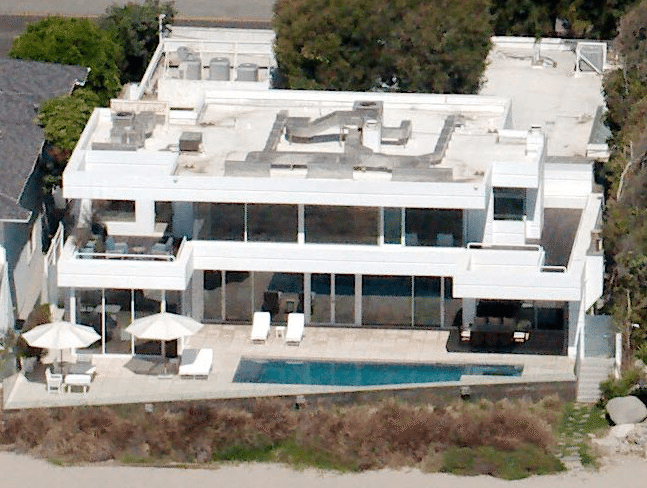 In 2010, he paid $25 million for a contemporary home in Carbon Beach, Malibu, but because he didn't like the constant disturbing sounds of the ocean, he sold it to CBS President Les Moonves for $29 million.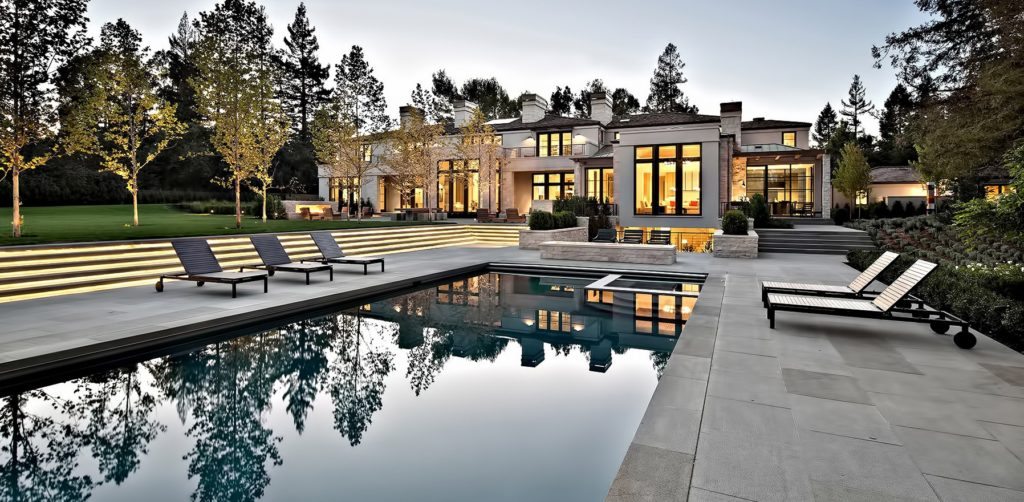 In 2013, he paid $27 million for a home in West Atherton, California, one of the most expensive zip codes in Silicon Valley.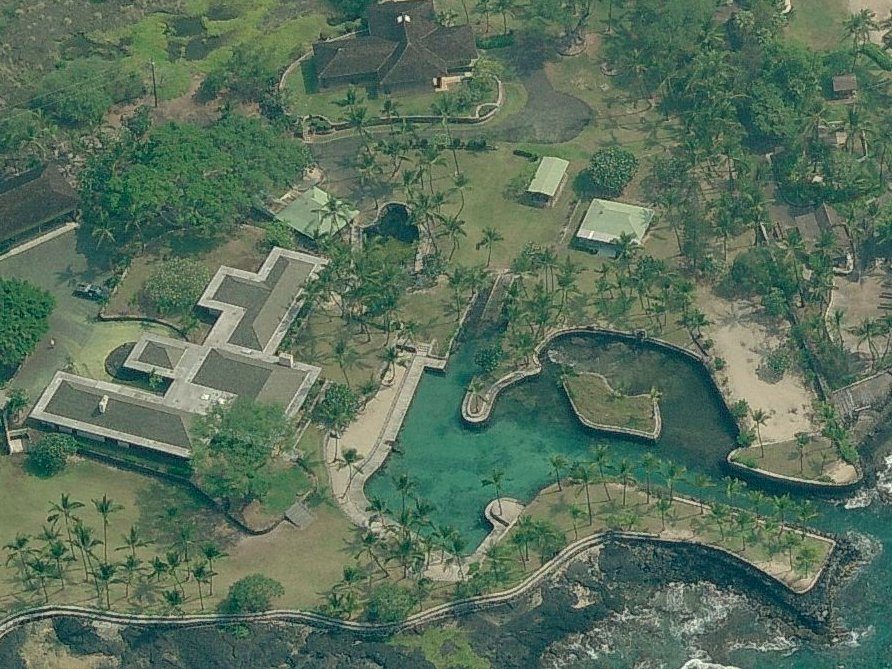 Paul bought a 10-acre property in Kailua-Kona, Hawaii called Thurston Estate for $7.5 million. In 2011, he paid $25 million for a penthouse in an apartment building in Upper East Side Manhattan.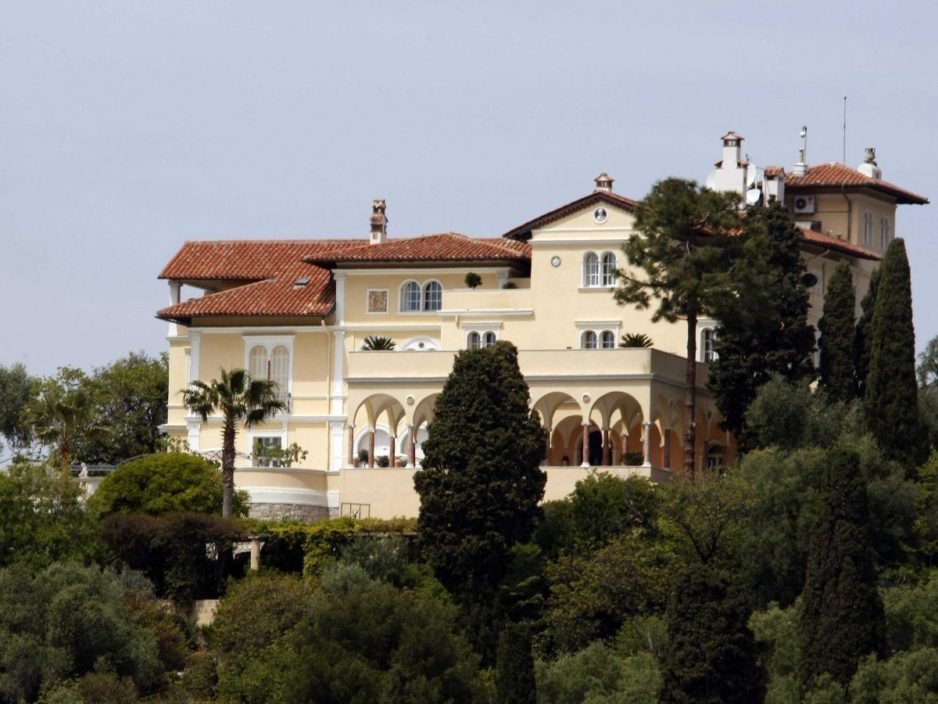 Abroad, Allen owns Villa Maryland in Côte d'Azur, St. Jean Cap-Ferrat, France (pictured), and a house in Holland Park, London. His art collection includes works by Monet, Rodin, Rothko, Damien Hirst, and Alexander Calder. Collectively, they are valued at about $800 million.
In all, Paul Allen had a net worth of over $20.3 billion, and it is believed that he had given out more than $2.5 billion to his Allen Institute of Brain Science before his death. On the famous American business magazine's rich-list, Paul Allen ranked the 13th richest person in the tech world and 43rd billionaire in the world at the time of his death.
Key Takeaways
At the time of his death in 2018, Paul Allen's net worth was estimated by Forbes at $20.3 billion
He made his wealth through his stake in Microsoft, his company Vulcan, Investments, and other business endeavours.
Paul Allen is best remembered for his philanthropic efforts; when he was alive, Allen donated over $2.6 billion to a variety of philanthropic causes, including $500 million to his Allen Institute for Brain Science.
Allen left Microsoft 8 years after he formed the company with Bill Gates in 1975 because he was diagnosed with Hodgkin's disease.
He owned the NBA's Portland Trail Blazers, the NFL's Seattle Seahawks, and a stake in the Seattle Sounders soccer team.
The business magnate left behind a huge portfolio of real estate. From a Manhattan penthouse to a 4,000-acre retreat in Idaho to a mega-yacht, and much more.
In his lifetime, Paul Allen never walked down the aisle with any woman, and he has no biological or adopted children.
Paul Allen died on October 15, 2018, at age 65.
Paul Allen Was Never Married & Had No Children
Paul Allen was unmarried, despite his huge wealth. Being a co-founder of the tech-giant Microsoft, he was the dream of every lady. However, from the few relationships he had during his lifetime, none of them led to marriage. Even in his old age, Allen believed he would still meet someone who would love him and share in his riches. Sadly, that didn't happen as he was snatched away by death in 2018. That notwithstanding, Allen dated several prominent celebrities, including the likes of Monica Seles, Jerry Hall, and Leigh Collier.
Monica Seles
Date of Birth: December 2, 1973
Occupation: Retired Professional Tennis Player
Dated: 1980s – 1998
His first-ever relationship was with Monica Seles, and these two were together during the 1980s. Monica, who is a retired professional tennis player, made strides during her active career days. Over the course of her career, she represented Yugoslavia and the United States, winning nine Grand Slam singles and was named world's number 1 in 1991 and 1992.
The exact date Allen and Monica started dating, as well as the details of their relationship, are not known. However, it was said to be one of Paul Allen's significant long-term relationships. The duo appeared together at Allen's 40th birthday party in Venice in 1998, but not long after, they went their separate ways. Seles would later get married to Tom Golisano in 2014.
Jerry Hall
Date of Birth: July 2, 1956
Occupation: Actress, Model
Dated: 1999
After his relationship with Monica Seles ended in 1998, Paul Allen had a brief relationship with American actress and model Jerry Hall. At the time, Jerry had just split from actor Mick Jagger, whom she dated from 1977 to 1999. While the details of their relationship are not known, the relationship ended as fast as it started a few months later.
Jerry Hall has appeared in several movies since the inception of her career in 1975. Some of her most enable projects include Batman (1989), The Detectives, Being Mick (2001), and Hotel Babylon (2007), among others. After her relationship with Allen ended, she moved on to other relationships, and in 2016, she got hitched to the famous media business magnate Rupert Murdoch.
Leigh Collier
Year of Birth: 1975
Occupation: Former Actress, Media Executive
Started Dating: 2011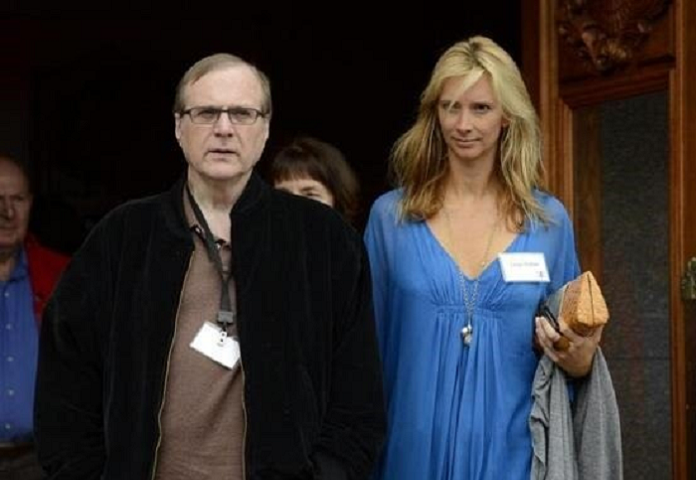 While Paul Allen continued his search for the ONE, the business magnate started another relationship with Leigh Collier in 2011. Among those he dated, it was Leigh that came close to being his wife as there were rumors in some quarters about the couple secretly planning to get married. However, the rumor could not be substantiated as it died off a few weeks later.
Leigh is a TV executive and president of programming and development at CBS Television Distribution. She got her bachelor's degree from New York University in 1998 and has worked with other notable establishments such as Telepictures, Comedy Central, Universal Television Group, as well as an adjunct professor at Cal-State University.
In addition to Paul Allen's relationships, it is imperative to note that the business mogul didn't have any children. He never adopted one either. Although he wanted to have a family of his own, he was not able to achieve that before his death.
Fact Check: Was Paul Allen Gay?
The subject of Allen's sexual preference was one that had been questioned from many angles. For one thing, Allen was unmarried for years. As such, a reasonable number of people were quick to pass judgment on him, believing he's gay. However, nobody could come out openly to assert it as there are no substantial facts to validate this assumption other than mere conjectures groomed by sentiment.
Allen on his own part had not given out any pointers to fuel such rumors or personally debunk them. But then, we all knew he was dating a woman who is feminine in every sense of it and the two were looking forward to getting married before his death. So, we can all comfortably admit that the billionaire's sexual orientation was very much straight.
His Death And Legacy
Paul Allen died on Monday, October 15, 2018, after having complications from the treatment of non-Hodgkin's disease. He was diagnosed with cancer of the lymphatic system in 1983 and had since managed his life with it. At the time of his death, Paul Allen was 65 years old. Following his demise, many of the world's top tech gurus and celebrities paid their tribute to Paul, who was regarded as one of the biggest philanthropists in the world.
Since his death, Allen's legacy has continued to live through his various works, including tech and sports investments, as well as his philanthropic efforts, which has touched many lives. The late tech guru donated over $2.6 billion to a variety of philanthropic causes, including Allen Institute for Brain Science, where he has provided over $500 million in research funding.
More so, one of his most unforgettable legacies would be Microsoft, which he started with his high school buddy in 1975. He also funded the first craft, SpaceShipOne, to carry a private citizen to and fro to the suborbital space in 2004. The business magnate was also the brain behind the Experience Music Project, now called the Museum of Pop Culture (MoPOP), that honors both local and global history of rock and roll, as well as the Living Computer Museum, a place where some of the earliest computers can still be found.
Additionally, Seattle Seahawks will forever miss Allen, who is the owner of the NFL team. He bought the team in 1996 when the former owner Ken Behring threatened to move the then-struggling team to Southern California. He also owned the Portland Trailblazers, which he bought in 1988, as well as Seattle Sounders FC, which had him as part of the ownership group, among many others.
Timeline of Paul Allen's Awards and Recognition
2019: Allen was posthumously inducted into the Seattle Seahawks Ring of Honor
2015: The Center for Infectious Disease Research presented Allen with the 2015 "Champion for Global Health Award" for his leadership and effort to fight Ebola.
2015: Allen received the Andrew Carnegie Medal of Philanthropy for his work to "save endangered species, fight Ebola, research the human brain, support the arts, protect the oceans, and expand educational opportunities for girls."
2015: He received the Ischia Humanitarian Award at the Ischia Global Film and Music Festival for his contributions to social issues through his philanthropic efforts.
2014: Paul Allen was inducted into the International Space Hall of Fame.
2014: He was named "Philanthropist of the Year" by Inside Philanthropy magazine for his effort to stop the Ebola outbreak in West Africa, breaking ground on a new research center in Seattle, and his battle to save the world's oceans.
2014: Lifetime Achievement Award from Seattle Business magazine for his impact in and around the greater Puget Sound region.
2012: Allen got the Eli and Edythe Broad Award for Philanthropy in the Arts at the National Arts Awards.
2011: He was inducted into the American Academy of Arts and Science
2011: Allen was named Seattle Sports Commission Sports Citizen of the Year, an award that has been renamed the Paul Allen Award.
2010: W. J. S. Krieg Lifetime Achievement Award for his contributions to neuroscience by the Cajal Club.
2009: He received an Oregon Sports Award as the long-time owner of the Portland Trail Blazers.
2008: Vanguard Award from the National Cable & Telecommunications Association
2008 & 2007: He was listed among the Time 100 Most Influential People in The World.
2005: Allen, Rutan, and the rest of the SpaceShipOne team were awarded the 2005 National Air and Space Museum Trophy for Current Achievement.
2004: Mike Melvill, Burt Rutan, Brian Binnie, Doug Shane, and Paul Allen won the Collier Trophy for SpaceShipOne
Profile Summary
First Name:
Paul
Last Name:
Allen
Also Known As:

Idea man
Sex/Gender:

Male
Profession:

Business magnate, researcher, investor
Famous For:
Co-founding Microsoft Corporation
Colleges/Universities Attended:

Washington State University
Educational Qualifications:

Dropped out
Religion:

Unknown
Birthday & Zodiac

Age/Date of Birth:

January 21, 1953 – October 15, 2018
Zodiac Sign:
Aquarius
Birth Place:

Seattle, Washington, U.S.
Nationality:
American
Ethnicity/Race:

White
Country of Residence:

United States of America (USA)
Physical Attributes

Height:

5 feet 10 inches (1.78 m)
Weight:

79 kg (174 lbs)
Eye Colour:

Blue
Hair Color:

Grey
Other Body Measurements:

N/A
Relationships

Marital Status:

Unmarried
Spouse/Partner:

Jerry Hall (Girlfriend, 1999)
Family and Relatives

Father:

Kenneth S. Allen
Mother:
Faye G. Allen
Children:

N/A
Siblings:
‎Jody Allen‎ (sister)
Other Relatives:

Duncan Patton (Nephew)
Gardner Patton (Nephew)
Faye Patton (Niece)
Net Worth
Estimated Net Worth:

$20.3 billion
Salary:
N/A
Source of Wealth:

Investments