Bill Gates is American business magnate, investor, author, and philanthropist. Popular for being Microsoft founder and the world richest man his net worth is $90.8 billion.
Bill Gates has been the world's richest man longer than any billionaire of the 21st century. His net worth is majorly affected by the rise and fall of stocks in his tech company. He has previously been surpassed by the likes of investment magnate Warren Buffet.
Gates owns about 3% of Microsoft stock which accounts for 15% of his wealth. A number of other ventures also contribute to forming the basis of his wealth.
Bill Gates Net Worth: Brief History, Bio, Wiki
Born on 28th October 1955 as William Henry, Bill Gates was raised in Seattle, Washington DC. His father is a well-revered lawyer. Bill recalls, he always thought of law as the best career for him.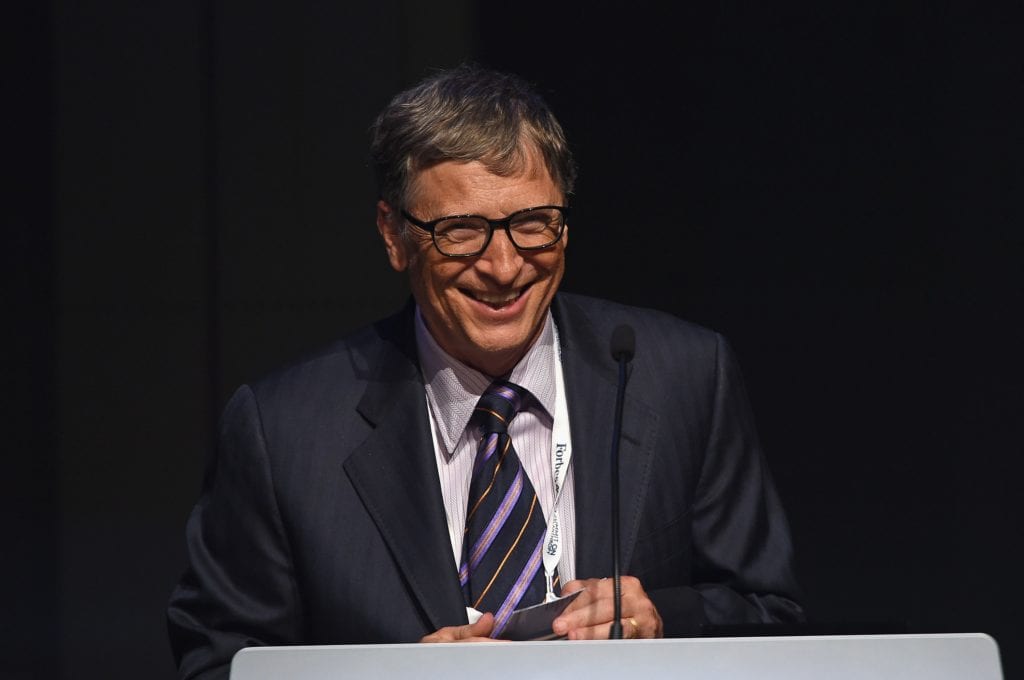 Growing up in a religious family, Bill attended protestant Congregational church with his family. He's always been quick to point out that he grew in a family that put more emphasis on competition, one quality that he brought with him into business and acknowledges it as the keystone of his success.
Bill attended Lakeside School, a private preparatory school, where he was introduced to programming at the age of 13. He started programming at the school's General Electric computer system in BASIC, a move that pushed his teachers to excuse him from the math class to let him pursue his interest.
He wrote his first program, the tic-tac-toe program, a game that students could play against the computer. Gates recalls being fascinated by how the machine worked and how it perfectly executed software codes.
See Also: 15 College Drop-outs That Became Billionaires
How He Started
At age 17, Gates partnered with his friend, Paul Allen, to start Traf-O-data, a business venture that specialized in traffic counters based on Intel 8008 processor. He graduated from Lakeside in 1973, scoring 1590 out of 1600 on SAT. As a National Merit Scholar, he was enrolled at Harvard University, where he met Steve Ballmer who would eventually succeed him as the CEO of Microsoft.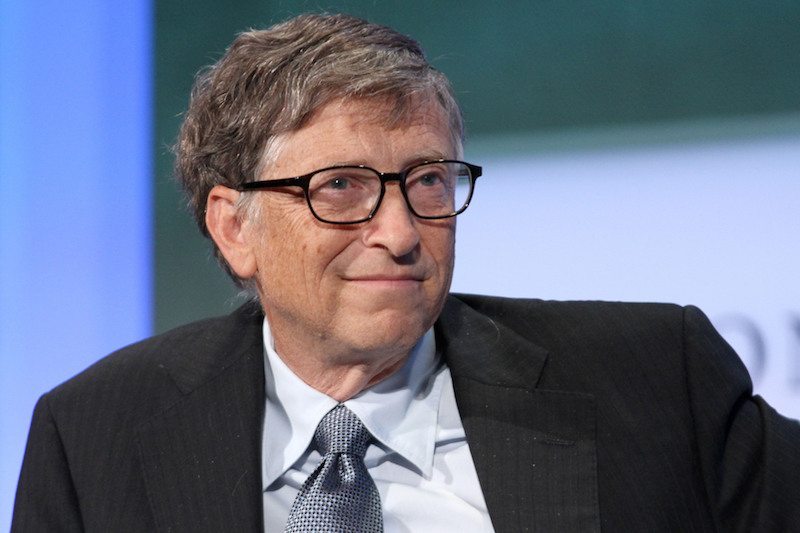 In the second year of campus, Gates came up with an algorithm for sorting out pancakes as a solution to one of the unsolved problems his professor, Harry Lewis, presented to the class. Gates' solution held the record for the fastest version of the program for more than 30 years. Its successor only beat the program by one percent.
On April 4th, Bill hooked up with his long time friend and partner to start Microsoft. He was the company's CEO, until 2008, when he stepped down for Steve Ballmer to concentrate on his philanthropic work, through The Bill and Melinda Gate Foundation; an organization he and his wife founded.
See Also: 10 Richest People of All Time
Bill and Melinda Gates Foundation
Being a generous man, since he became a billionaire, Bill has donated more than $28 billion (more than 1/3 of his wealth) to charities and encouraged some of the world's wealthiest faces to sign up with his "Giving Pledge," an initiative that encourages members to donate to charities during their lifetime. Warren Buffet is currently one of the biggest donors in the foundation.
Among the number of things tackled by his charities are tuberculosis, polio, AIDS, and funds donated to fight hunger in Africa and other third world countries.
In June, 2015, European regulators allowed the world's first malaria vaccine, developed by a non-profit group sponsored by Bill Gates' Foundation, to be distributed around the world. The Foundation has also been involved with polio eradication program.
His Non Microsoft Ventures
Besides Microsoft and his Philanthropic ventures, Bill owns an investment firm called Cascada investment. The firm, which specializes in investing in publicly traded companies, is one of the key contributors of his net worth. Gates own stakes in Canadian National Railway, Deere & Co., waste collection outfit Republic Services, hygiene and water technology firm, Ecolab, and plant-based foods producer, Impossible Foods.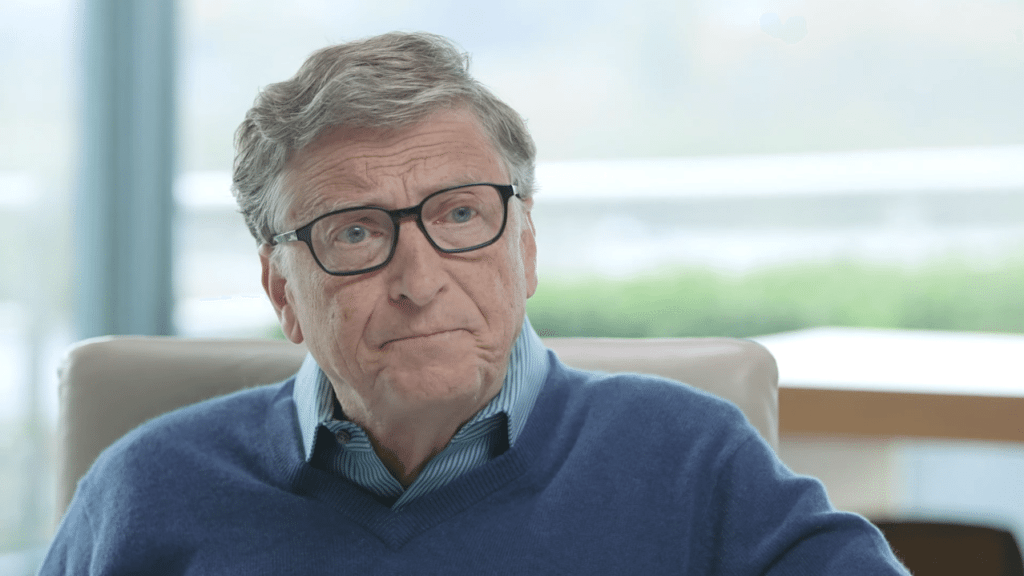 Bill Gates may be the richest man in the world, but his greatness stems from the fact that he's currently one of the top philanthropists worldwide. His Bill and Melinda Foundation has pledged to give 95 percent of all their proceeds to charities.
It comes as no surprise that the world's richest man owns an incredibly posh home. Otherwise named Xanadu 2.0, the mansion is built in Medina, Washington state, and it's estimated to have engulfed over $63 million and taken more than 7 years to finish. Xanadu 2.0 is at this time valued at $124 million. His total taxes in a year amounts to $1 million on average, ballpark.
Bill Gates' wealth is expected to grow even more in the future. Microsoft, being one of the world's most famous companies, is among the few companies growing at a supersonic speed. As more and more people continue to use Microsoft, analysts project his net worth might be hitting the $100 billion mark really soon and he might well become the world's first trilionaire.
Bill Gates House, Children, Wife, Cars, Yacht
The Gateses' home is built on a 66,000 sq ft estate, it features a 60 ft swimming pool and underwater music system as well as a 2,500 sq ft gym and a dining room occupying 1,000 sq ft of space. It has 7 bedrooms, 8 bathrooms, and a garage that can accommodate 23 cars. Valued at $125 million, the house is located at 1835 73rd Ave NE, Medina, Washington, USA. It took 7 years to build

In 2013, the billionaire acquired a US$ 8.7 million Wellington, Florida mansion. The house has extensive equestrian facilities, such as a show jumping area and a 20 stall barn.

Bill Gates is married to Melinda French in 1994. Gates family is blessed with three children— two daughters and a son namely: Jennifer Katharine Gates, Rory John Gates, Phoebe Adele Gates

Gates owns a lot of cars. His Medina mansion in Washington has a garage for 23 cars. He is known to be a Porsche collector. In his possession are a Porsche 911, a 930 and a rare 959 of which only 337 were produced. Gates has also been seen a couple of times driving a Mercedes S Class and a BMW 7 series and limousines. As far as we know, he doesn't seem to own sports cars like Ferrari or Lamborghini. He is rumored to own a Chevrolet Corvette. He also owns Bombardier BD-700 private jet which he uses mostly for good causes particularly involving Bill and Melinda Gates Foundation.

while he does not own a superyacht, he has a string of large yachts, which are named the yacht of Bill Gates.

Fact Check: We strive for accuracy and fairness. If you see something that needs updating,