Steve Ballmer is an American businessman who served as the CEO of Microsoft from 2000 to 2014. He resigned from his position to focus on his new venture – NBA's Los Angeles Clippers which he bought for $2 billion.
Steven Anthony Ballmer was born on March 24, 1956, in Detroit, Michigan. Ballmer's story is far from the rags-to-riches narrative as he has never known penury all his life. Born to a Swiss immigrant father who was a manager at Ford Motor Company, Ballmer grew up among rich kids in the upscale neighborhood of Farmington Hills, Michigan. He attended a private preparatory school in Beverly Hills, Michigan where he showed genius tendencies and was rightfully rewarded with a National Merit Scholarship.
He attended Harvard where he graduated magna cum laude with a B.A. in applied mathematics and economics. However, Ballmer wasn't a total geek in school, he played football in high school and was a student manager for Harvard Crimson football team. He showed his literal side working for The Harvard Crimson newspaper.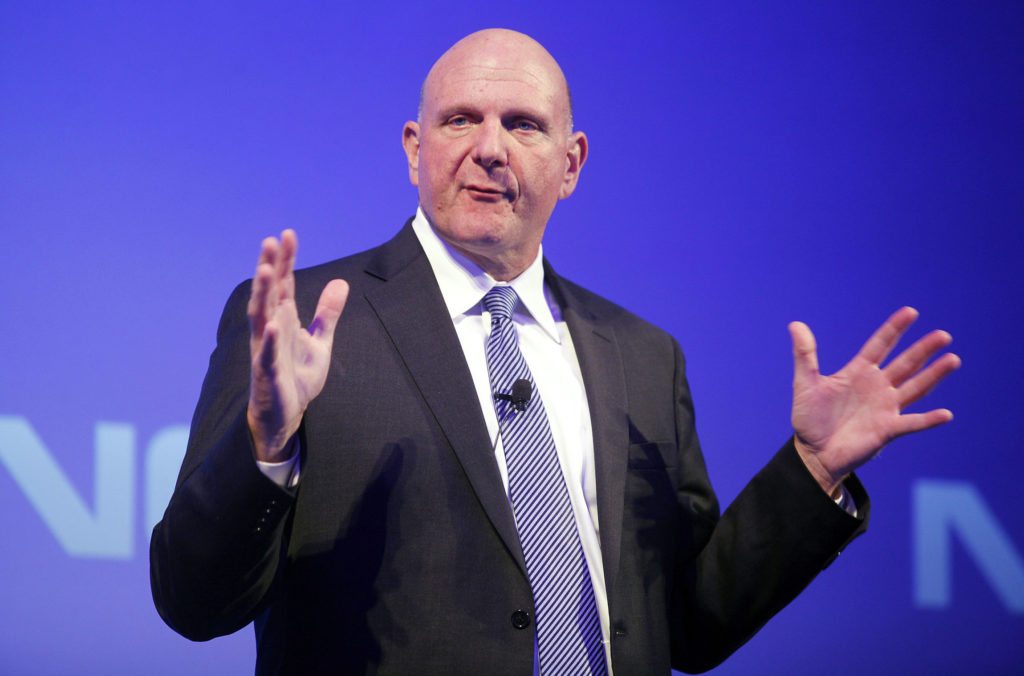 In Harvard Ballmer met a certain Bill Gates who was his classmate. Ballmer even scored higher than Gates in the prestigious "William Lowell Putnam Mathematical Competition". With an increasing flair for education, Ballmer enrolled at Stanford Graduate School of Business but later dropped out in 1980 to join his friend Gates at his Microsoft company which began making waves in the market. While at Stanford, Ballmer worked simultaneously as an assistant product manager for Procter & Gamble. He also resigned from this position to join Microsoft, bringing his stint in P&G to 2 years.
The Stanford and Harvard graduate stands at a height of 1.96 meters or 6 feet 4 inches. His height is certainly as noticeable as his money is. Steve lives a healthy lifestyle and is not known to be managing any illness.
See Also: Steve Wozniak Biography
Microsoft Career
Upon his employment, Steve Ballmer became the 30th employee at Microsoft as well as the first business manager hired by Gates. His new position came with a $50,000 salary and a part ownership of the company. When Microsoft was incorporated in 1981, Steve's ownership was enumerated at 8%. Fast forward to 1986, Microsoft went public and Steve alongside Bill Gates and Paul Allen were all millionaires, with Steve making $51.5 million.
As years passed, Ballmer rose up the ranks at Microsoft heading various departments including operations, operating systems development, and sales and support. By 1998, Ballmer became the President of Microsoft making him second in command after CEO Bill Gates. In 2000, Ballmer replaced Gates as the CEO of Microsoft. Gates became the chief software architect.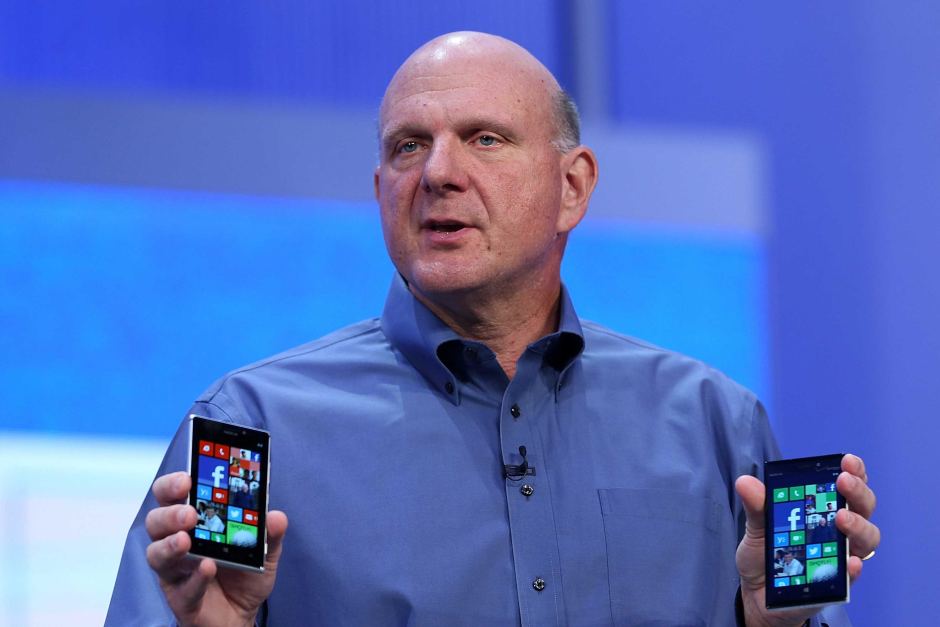 Ballmer's role as Microsoft's CEO was met with varying opinions. However, Ballmer himself has admitted that though his tenure wasn't perfect he can proudly pat himself on the back for doing a good job, raising annual revenue and tripling profits during his 14-year tenure.
One area Ballmer was heavily criticized for was his inability to catch-up with new consumer technologies like the search which was led by Google as well as mobile phones, music players and tablets; all areas dominated by Steve Jobs' Apple. However, Microsoft, under Ballmer had previously launched into these projects but kept its performance below its biggest money makers– The Windows and Office, both of which performed superbly under Ballmer's watch.
In a bid to close the obvious gaps, Ballmer launched the Bing search, the Zune MPS player, the Windows Phone (after acquiring Nokia) and The Microsoft Surface. Nonetheless, these projects all flopped, costing the company billions. Ballmer blames the failure to a late start and admits that if there's anything he could change about his tenure, it would be an early foray into the hardware business. His opinion to increase hardware activity led to a disagreement with Gates which culminated in damaging their decades-long relationship.
The aforementioned set-backs led hedge fund manager, David Einhorn to call for Ballmer's ousting from his CEO role in 2011. Einhorn pointed out that Ballmer's decisions were hurting the market share price. Consequently, in 2013, Ballmer announced he'd be leaving Microsoft in 14 months. But don't feel sorry for Balmer, he made a fortune for himself and would most likely, never go broke.
See Also: Tim Cook's Bio And Gay Relationship
He once sold $3.4 billion worth of his shares in Microsoft reducing his stake to 4%. Despite that, Steve still maintains about 333 million shares making him the largest individual shareholder. When Microsoft, under new CEO Satya Nadella upped its interest in cloud services in 2016, Ballmer made an extra $5.9 billion as stock prices rose by 32%.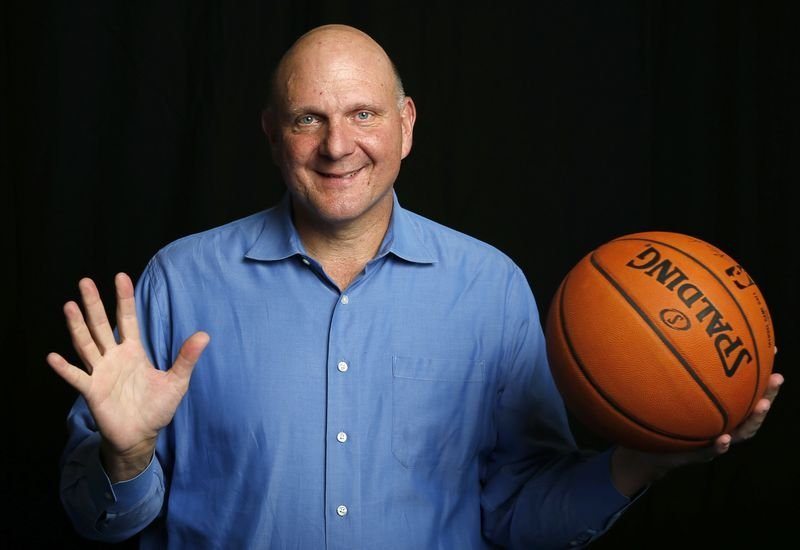 His Ownership of LA Clippers
Being a sports fanatic, Ballmer had always wanted to own a sports franchise and after two failed attempts; first to purchase Seattle SuperSonics in 2008 and second Sacramento Kings in 2013, Ballmer didn't hesitate to grab the opportunity to own NBA's Los Angeles Clippers when racial comments made by its then-owner, Donald Sterling saw him being banned by the NBA. Donald Sterling's wife Shelly Sterling reached an agreement to sell the franchise to Ballmer for $2 billion, making it the second-highest amount ever paid for a franchise in North America history.
High-energy Ballmer is now fully focused on running his franchise and developing profit-making strategies. He's also diversifying his investments. In 2015, he purchased 4% stake in Twitter.
Steve Ballmer's House, Wife, and Kids
Steve lives in his home in Hunts Point, Washington with his wife. Before now, he used to live in Whidbey Island, Washington in a 3 bedroom and 2 bathroom small but lovely island house. His Hunts Point home seats on a 91,372 square feet / 2.1 acres of land, with the actual home size being 3,915 square feet. The home apart from its spacious living room has 4 bedrooms and 3 bathrooms which sit next door to Craig McCaw's estate.
Steve Ballmer is married to Connie Synder. The got married in 1990 and have had 3 kids in their marriage. Connie is currently an advocate for the well being of children. She participates in many non-governmental organization activities and non-profit oriented boards for several organizations
Steve and Connie's 3 sons were named Sam, Peter, and Aaron Ballmer. They all attended Lakeside High School where their mum sits on the board of Trustees since 2004. The three sons are all doing well for themselves as they seem not to be relying on their father's wealth.
We have reasons to believe that Sam Ballmer studied Cognitive Science at the University of Southern California Bellevue, Washington. He worked as a Digital Marketing Manager at Motif Investing for more than 2 years and later served as a Financial Adviser in the same organisation. Peter Ballmer studied Computer Science at Stanford University and currently works as a Rotational Product Manager at Zynga. While he was at Stanford, he was a member of a stand-up comedy club and Chi Sigma Fraternity. Meanwhile, Aaron Ballmer graduated from Saint Bonaventure University and currently works as a Strength and Conditioning Coach-Intern at Brown University. He is more inclined to sports, unlike his elder siblings.
Steve Ballmer's Net Worth
As of 2017, Ballmer has a net worth of $62.8 billion, making him one of the richest men in the world. According to Forbes' 2017 rankings, Steve is the 9th richest person in tech and the 21st billionaire in the world.