What was Steve Jobs' net worth?
Net Worth:

$10.2 billion at the time of his death
Salary:
Not available
Income Sources:
Apple, NeXT, investments in Pixar and Gap Inc., shares in Disney
Age/Date of Birth:

February 24, 1955 – October 5, 2011
Height:

In feet: 6 ft 2 in
In centimeters: 188 cm
Nationality:
American
Last Updated:

2020
Steve Jobs was the co-founder of Apple, one of the leading platforms for mobile devices and computers. Though he died in 2011, his legacy is still flying high. He has been recognized greatly for his contributions to the revolution of the personal computer.
Jobs was the chair and CEO of Apple computers before he died. At the time of his death, Steve Jobs' net worth was $10.2 billion. Here is more about his worth and what he would be worth if he were still alive.
Steve Jobs' Early Life and Beginnings 
Steve Jobs story is such one can never get tired of telling. He was born in 1955 in San Francisco, California, to a Syrian immigrant father and a mother who was half Syrian and half Swiss-German.
Even as his father came from a very wealthy family and his mother was also from a family that wasn't doing bad, he was given up for adoption after birth. This was because he was born out of wedlock and his maternal grandfather who was a devoted Catholic strongly rejected his father from marrying his mother because he was a Muslim. What was even more complex was that at the time, both Steve's father, Abdulfattah Jandali and his mother, Joanne Schieble, were still very young.
After he was given up for adoption, Paul Reinhold Jobs and his wife, Clara, decided to adopt him as their own and they named him Steven Paul Jobs. The family also adopted Patricia Jobs who grew up as Steve's younger sister. He had another sister, Mona Simpson who is a writer and English professor. Mona Simpson is his biological sister, even though it was until she turned 25 that she got to meet him.
He only met his father a few times and at the time, neither knew of any relationship. After both got to know each other, they didn't meet or contact each other, except for a couple of short emails that were exchanged.
Profile Summary
First Name:
Steven
Last Name:
Jobs
Estimated Net Worth:

$10.2 billion at the time of his death
Salary:
Not available
Source of Wealth:
Apple, NeXT, investments in Pixar and Gap Inc., shares in Disney
Last Updated:

2020
Also Known As:

Steve
Sex/Gender:

Male
Profession:

Business magnate, industrial designer, investor, and media proprietor
Famous For:
Pioneer of the personal computer revolution with Steve Wozniak
Co-creator of the Macintosh, iPod, iPhone, iPad, and first Apple Stores
Colleges/Universities Attended:

Reed College
Educational Qualifications:

Dropped out
Religion:

Nones
Birthday & Zodiac

Age/Date of Birth:

February 24, 1955 – October 5, 2011
Zodiac Sign:
Pisces


Birth Place:

San Francisco, California, United States


Nationality:
American
Ethnicity/Race:

Multi-racial (Syrian, German and Swiss-German)
Country of Residence:

USA
Physical Attributes

Height:

In feet: 6 ft 2 in

In centimeters: 188 cm
Weight:

In kilograms: 70 kg
In pounds: 154 lbs
Eye Colour:

Dark Brown


Hair Color:

Dark Brown (Natural)
Other Body Measurements:

Not available
Relationships

Marital Status:

Married
Spouse/Partner:

Laurene Powell (m. 1991)
Family and Relatives

Father:

Abdulfattah Jandali
Mother:
Joanne Schieble
Children:

Reed (born September 1991), , Erin (born in August 1995), and Eve (born in 1998)
Siblings:
Mona Simpson (Sister), Patricia Ann Jobs (Stepsister)
Other Relatives:

Paul Jobs (Adoptive Father), Clara Hagopian (Adoptive Mother), Arthur Casper Anthony Schieble (Maternal Grandfather), Irene Thekla Ziegler (Maternal Grandmother)
His Love Life: Wife and Children
In 1989, Steve Jobs was at Stanford delivering a lecture, and that was where he met a woman who was then a student, and who would in a couple of years become his wife; Laurene Powell. They got married in 1991 and remained together until the Apple co-founder died in 2011.
Before his death, the couple had three children; Reed Jobs who was born in September 1991, Erin Siena Jobs (August 1995), and Eve Jobs who was born (May 1998).
Jobs also had a daughter before he got married, Lisa Brennan-Jobs. Lisa was birthed to him in 1978 by one of his earliest sweethearts, Chris Anne Brennan. After the birth of Lisa, Steve denied that he was the father, because according to him in a sworn evidence in court, he was sterile. This was later to be proven false after a DNA test confirmed that he was the father and as it turned out, it was in fact, after her that the first Apple Computer, "Lisa" was named.
After it came out that Jobs was Lisa's father, as she grew the two came around to develop a very strong bond that had her move to be with him and his family.
Steve Jobs' Inventions
It has been noted that since from a young age, Jobs had a strong knack for creating things, most especially what had to do with electronics. It, therefore, didn't come as a thing to surprise when he grew to become one of the greatest inventors ever.
Among inventions that have been credited to Jobs are iPad which was one of his last inventions before he died. However, it has been said that he was involved in Apple's "Next Product" even a day before he died. The name of the next product was not revealed.
Other things that he created in his 56 years of existence include iPhone 4, iPod Shuffle, Magic Mouse, iPhone OS (iOS), Power Adapter, iPod GUI, iPod, and iMac G4. All these were created at the turn of the millennium, between 2000 and 2011. To his credit are also things like USB Mouse, PowerMac G3, iMac G3, and Apple III which all began even before the 1980s.
Details of His Net Worth
Amazingly, Jobs was one of those billionaires that dropped out of college, in his case the Reed College in the 70's. With his passion for computers and software, he created the Macintosh back in 1976.
In 1986, Jobs bought the Pixar computer animation studio, which saw him possess 7.4% of the stake that was worth $4.4 billion. In 2006, Walt Disney bought the computer animation studio from Jobs. The company then placed Steve Jobs as a part of the Board of Directors. During his time, Steve was the only single largest shareholder in the Walt Disney company. Disney is the parent company of the popular ABC News. As a part of the board of directors of Disney, Jobs was being paid a minimum of $242 million a year.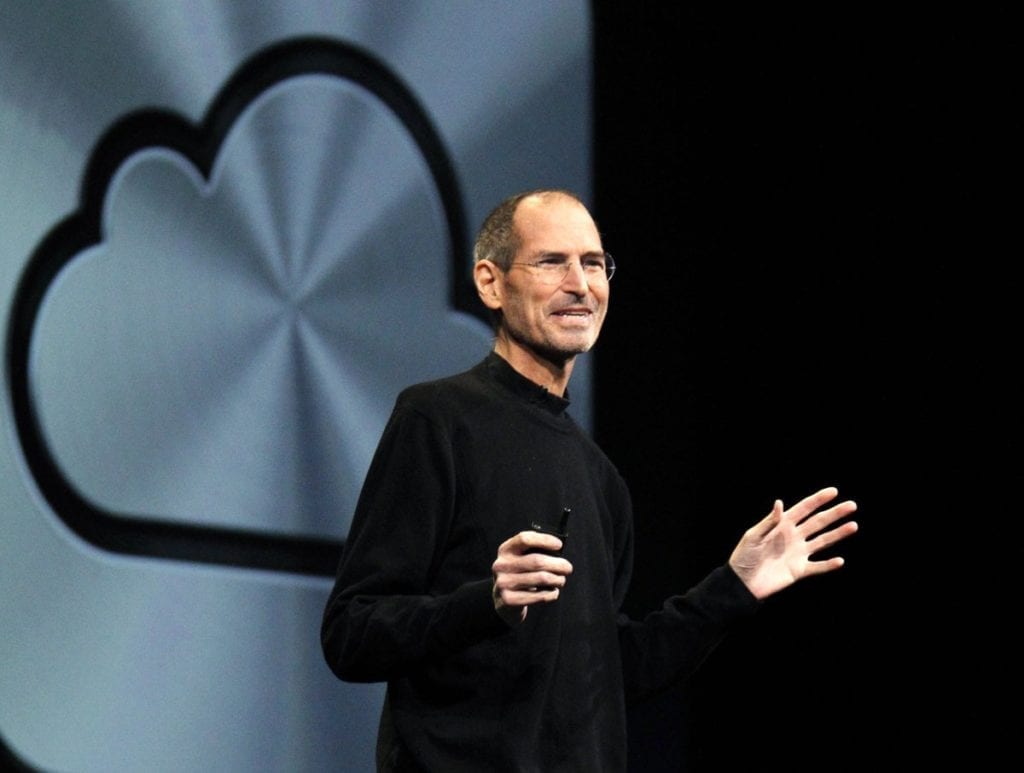 One thing that made Jobs one of the most influential people in the world was the creation of Apple. It is the largest software company in the US and is among the few top companies around the world. He owned Apple shares that were worth $5.5 million. Since he took over as the CEO of Apple, Jobs steered the redevelopment of iTunes, iMac, iPhone, iPod, iPad, as well as the Apple Retail Stores. He also steered for the establishment of the App Store and the iTunes store. These are applications that made media management easier for the user.
Also, his top priority and point of focus at Apple were to have a reliable user experience which made him win more clients across the world. In 2011, Apple was named the most valuable publicly traded company in the world. One funny thing is that Jobs got most of his wealth from Disney, and not his founded company, Apple.
The Meek, But Influential Steve
In his entire lifetime, Steve Jobs has always been secretive about his personal life. Also, at Apple, he maintained confidentiality with the employees. Despite his low profile, Jobs was highly respected around the world. With his contributions to the personal computer revolution, Jobs earned some unique titles. He was called the Legendary, a Visionary, Futurist, Master of Innovation, Design Perfectionist, Master Evangelist of the Digital Age, and the Father of the Digital Revolution.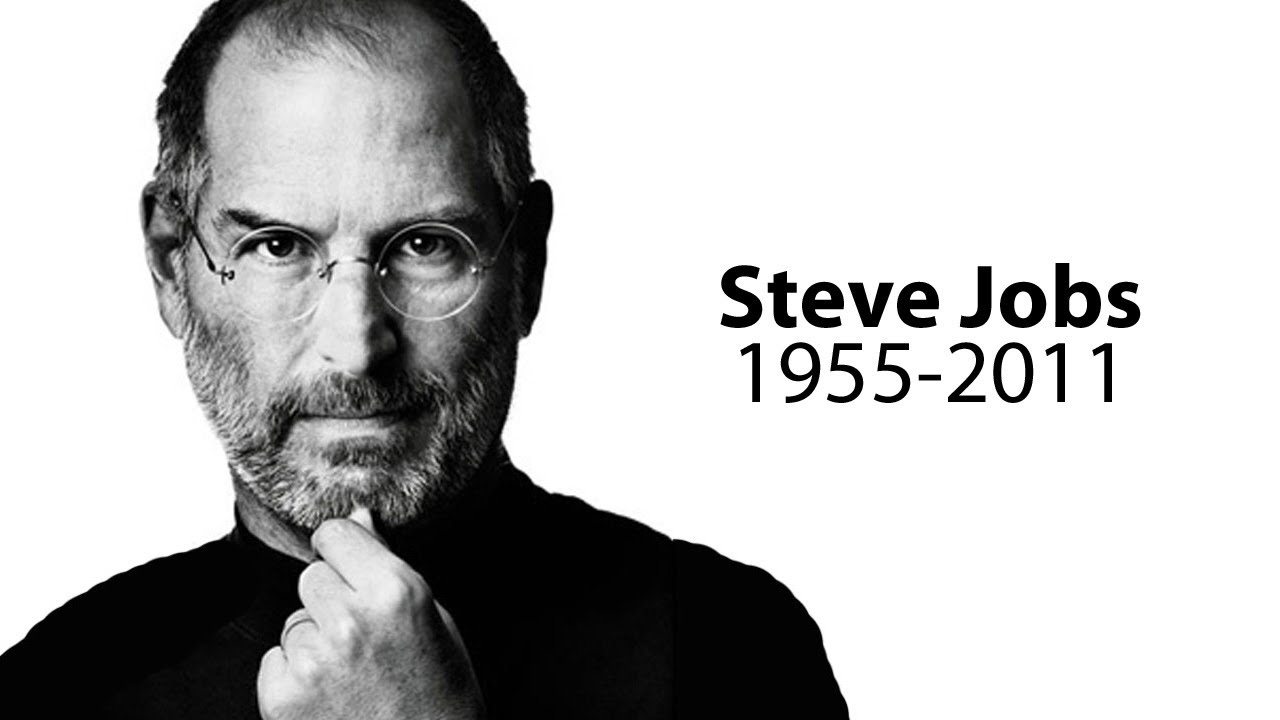 Diagnosis and Death
He was diagnosed with a Neuroendocrine tumour of the pancreas. It was treated but Jobs still went through a liver transplant later in 2009. His health declined gradually, and he stepped down as the CEO of Apple. On the 5th of October 2011, he died of a cardiac arrest that was linked to the ailment. This marked the end of a very influential person who has been a great source of inspiration for young and upcoming entrepreneurs.
The Legacy Continues
Even after Jobs' death, Apple has made a tremendous performance on the market. This has boosted the overall net worth of the company. He has inspired many other technology firms, and many CEO's have emulated Steve Jobs' strategies. As of now, it is estimated that Jobs would be worth over $100 billion if he were alive today.
In Memory of the legend
In early October 2015, Universal Pictures released a biopic titled Steve Jobs. The biopic is directed by the great Danny Boyle. It stars Michael Fassbender, who plays Steve Jobs. The movie talks about the life of Steve Jobs and how he rose to become one of the most influential people who ever lived.
Common Related Questions