The youngest centibillionaire in the world, Mark Zuckerberg, has over the years shelled out millions of dollars from his staggering net worth to purchase many properties in the United States. As a result, his real estate portfolio is worth more than $200 million. While he is known to reside with his family in Palo Alto, California, the tech billionaire has more than 10 properties in the US. He has lived in some of these homes while a few others are isolated properties. Zuckerberg made his first investment in real estate in the year 2011 and with him being inclined to ensuring his privacy, he has moved on to buy multiple nearby homes around his properties.
This contributes to his large real estate portfolio. As one of the top richest people in the world, Zuckerberg has accumulated an estimated total wealth of $119.3 billion. He first garnered a billion-dollar net worth in 2008, at the age of 23. With such massive wealth in his hands, it's no surprise that the internet entrepreneur has decided to spend his money on the acquisition of houses and landed properties.
Mark Zuckerberg Acquired His Palo Alto Residential Home in 2011
As wealthy as the 39 years old centibillionaire is, one would expect him to live in a glitzy mansion. Well, to the surprise of many, Mark Zuckerberg and his family live in a modest home in Palo Alto, California. He bought the 5,617 square foot home for $7 million in May 2011. According to Architectural Digest, the house was built in 1903 and has five bedrooms with five bathrooms. It is located close to Facebook's office in Menlo Park. It has luxurious features such as a spa, fireplace, an entertainment pavilion, a glassed-in sunroom, a barbeque area, a saltwater pool, and a large outdoor space.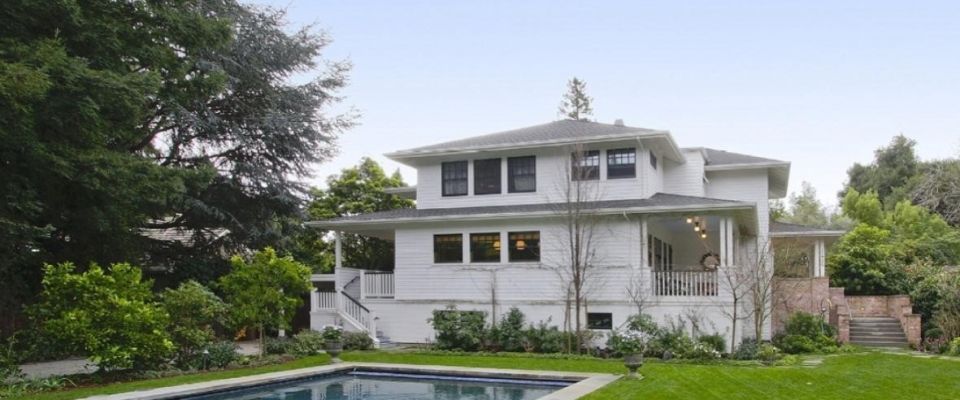 In addition to its luxury features, Zuckerberg's Palo Alto residence has a custom-made artificial intelligence assistant called Jarvis. More so, the house has a moderate interior decoration which includes simple traditional furniture and wood flooring with the bathrooms coming with marbled deep soaking tub and heated floors. The Facebook co-founder obviously chose form and function over living in an opulent mansion.
One year after investing in the Palo Alto home, Mark Zuckerberg tied the knot with his pediatrician wife, Priscilla Chan, in the backyard of the house. The couple allowed a media crew to tour the California home for the first time in December 2019 and see how they truly live. In an effort to ensure his privacy, Zuckerberg spent more than $30 million on the purchase of four neighboring homes to his residence. He started buying the surrounding houses in 2012 and afterward, leased them back to their former owners. He initially had plans to demolish and rebuild the houses as single-storey homes in 2016, but his plan was reportedly rejected by the city officials. As such, he developed a new plan to rebuild two of the houses and then renovate the remaining two homes.
He Spent Over $1.6 Million On The Renovation Of His Property in San Francisco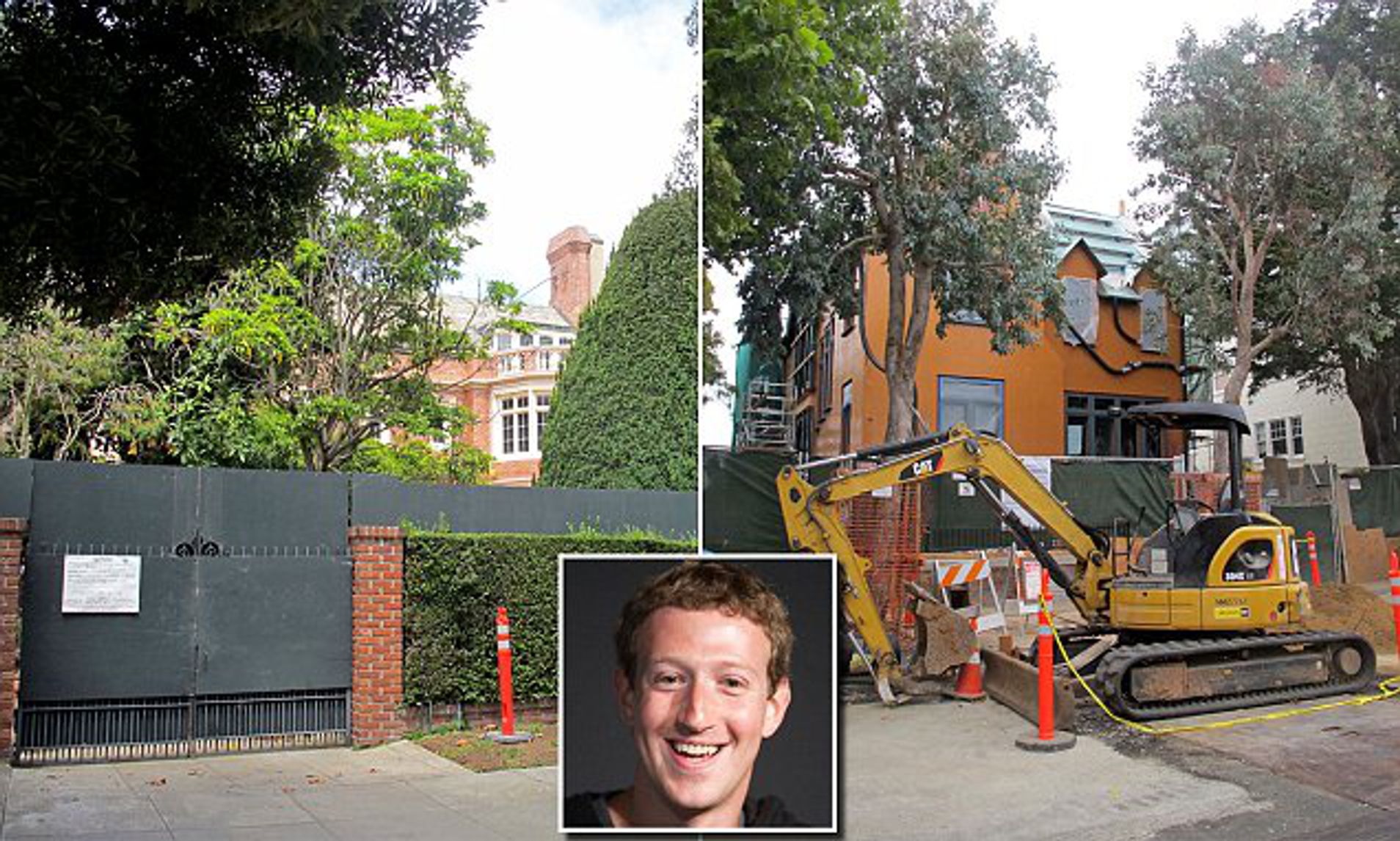 Mark Zuckerberg bought a 9,800 square foot property with 70 feet of sidewalk frontage in San Francisco for almost $10 million in the year 2013. It contains a 5,542 square foot, four-bedroom townhouse which was built in 1928. Based on the reports from the city records, five construction permits were granted to the contractor in charge of the house in 2013. The renovation took over a year to complete and more than $1.6 million was spent on it. For the addition of a laundry room, media room, first-floor office, wine room, half bathroom, mudroom, and wet bar, Zuckerberg disbursed $720,000. He also spent a higher amount, $750,000 for reconfigured landscaping, as well as putting a new roof and windows and more features to the lower floors.
An additional $65,000 was spent on the remodeling of the bathroom and kitchen and $60,000 was used for building a greenhouse. He also spent $30,000 on seismic upgrades and the replacement of the stairway and exterior wall. As part of the renovation, a new basement garage with a turntable pad was built. When work initially started on the property without permits, some people living in the neighborhood lodged a complaint with the city against Mark Zuckerberg. After undergoing an extreme makeover, the townhouse has turned into a palatial home.
Mark Zuckerberg's Properties in Kauai Island Are Over 700 Acres  
Still not contented with his real estate investments, Zuckerberg moved on to buy two massive adjacent chunks of land on the Hawaiin island of Kauai. He first purchased an isolated 393 acres of land called Pila'a Beach for over $49.8 million. He reportedly acquired the land that has a striking white sand beach through Pila'a International LLC as the entity paid for 82 percent of the property in September 2014. His second purchase was a 357-acre former sugarcane plantation adjacent to his first acquisition.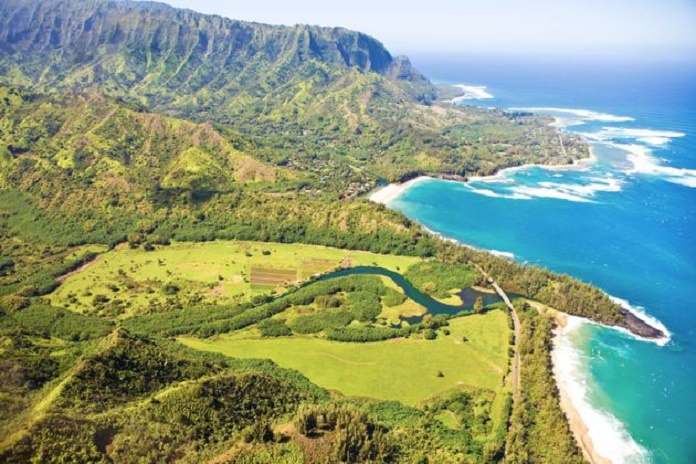 With the plantation previously listed for $70 million, it was reported that the accomplished entrepreneur purchased it for $66 million, though the sale price hasn't been revealed. Although the chunks of land on Kauai's North Shore weren't officially listed at the time, they were sold off secretly. The Pila'a Beach was formerly owned by a retired local Honda dealer, Jim Pflueger. He sold the property to the Facebook executive through his partnership firm, Pflueger Properties. The remaining 10.8 percent stake in the property was bought by Gary Stewart for $6 million.
With Zuckerberg focused on his personal solitude, he tried buying the stakes from Stewart but the Denver executive showed no interest in selling the property. Mark Zuckerberg's Kahu'aina plantation property was sold to him by a California-based firm, Falko Partners. The company reportedly belongs to Larry Bowman, a Hawaii landowner.
The Facebook CEO Spent $59 Million on Two Estates on Lake Tahoe's West Shore in 2018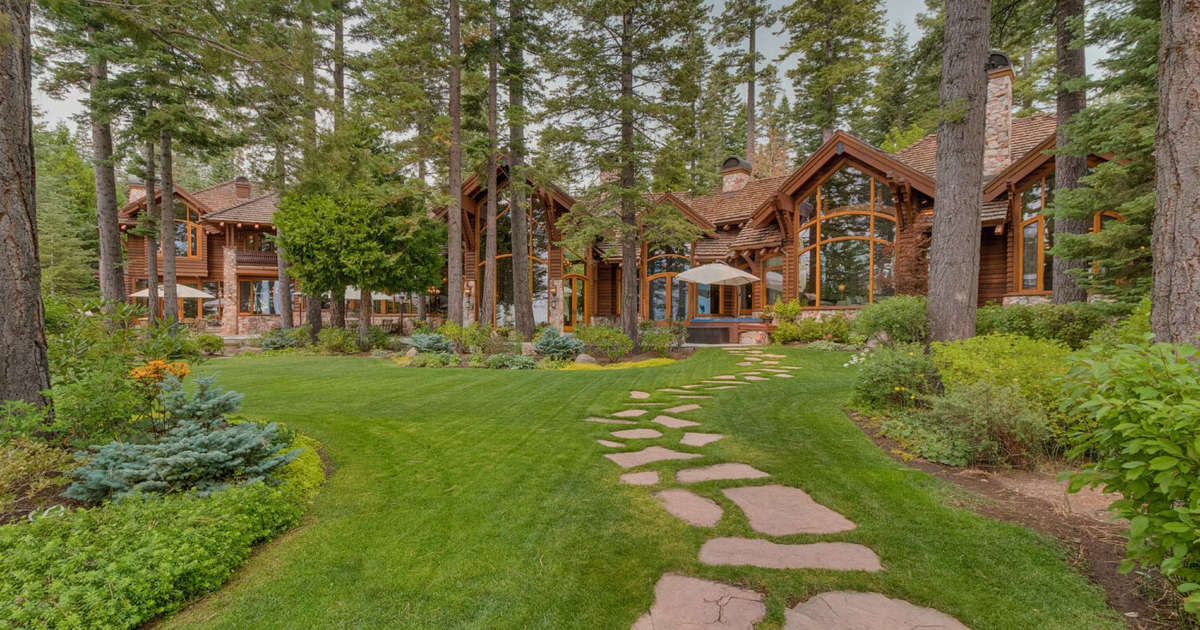 Following his biggest real estate splurge in 2014, Zuckerberg has moved on to add to his highly valuable real estate portfolio by acquiring two adjacent private waterfront estates on Lake Tahoe's West Shore for $59 million in late 2018. The area is a well-known vacation destination for Northern Californians. In between the properties lie 600 feet of Lake Tahoe's private waterfront which is also owned by the tech billionaire. He purchased the estates through a high-end wealth manager and a limited liability company.
In order to keep the deal secret, a number of nondisclosure agreements were signed. As a result, the listing images of the houses were removed from the internet. Although the purchase is believed to be Mark Zuckerberg's latest real estate acquisition, he is reportedly looking to purchase more homes on the West Shore of Lake Tahoe.
List of Mark Zuckerberg's Real Estate Properties and How Much They were Purchased 
Palo Alto residential home – $7 million
Four nearby houses to his California home – Over $30 million
San Francisco townhouse – Almost $10 million
Pila'a Beach in Hawaiin island of Kauai – $49.8 million
Kahu'aina plantation property in Hawaii – $66 million
Two adjacent private waterfront estates on Lake Tahoe's West Shore – $59 million