What's Mark Zuckerberg's net worth? That's one question people ask about the Facebook founder almost always. Mark is a co-founder, chairman, and chief executive officer of the social media platform, which today, is the biggest social media site in the world, used every month by more than two billion people. Born Mark Elliot Zuckerberg on May 14, 1984, the technology entrepreneur and philanthropist also co-established and is part of the board members of the solar sail research and engineering project, Breakthrough Starshot.
Mark's journey to this point began from the time he was very young. While he was in middle school, he started using computers and writing software but before this time, his father, Edward Zuckerberg, had already taught him Atari BASIC Programming and also went further to employ the services of David Newman, a software developer to tutor his son privately. While still in high school, Mark Zuckerberg attended Mercy College, a private college close to his home, where he took a graduate course in software development.
By the time he graduated from high school and got into Harvard to study psychology and computer science, Mark had already established himself as a reputable programming prodigy. On the 4th of February 2004, he launched Facebook from his dormitory room in Harvard with his roommates Chris Hughes, Eduardo Saverin, Dustin Moskovitz, and Andrew McCollum. Although the original intention was for college, the site grew very fast, eventually expanding beyond colleges. By 2012, it was already used by one billion people and today, Facebook has grown to become a billion-dollar company.
What Is Mark Zuckerberg's Net Worth?
Mark Zuckerberg has made a fortune from Facebook because almost 17% of the company's stock belongs to him, according to Forbes. Two years after the social media site was launched, the then 22-year-old Zuckerberg became a millionaire. By the following year, Microsoft purchased a stake of 1.6% in the company at $240 million and thus, Mark Zuckerberg became a theoretical billionaire at age 23, making him the world's youngest self-made billionaire at the time. By the time Facebook went public in May 2012, raising $16 billion, he was catapulted into the multi-billion-dollar club.
The founder and CEO of Facebook was worth $71 billion at the beginning of 2018 and this gave him the fifth spot on Forbes' list of world's richest persons of that year, not just that, he was the only person below 50 years on the list and the only one aged below 40 in the list of Top 20 Billionaires. Unfortunately, Facebook had a catastrophic year in 2018 as it lost more than $100 billion and consequently, Mark's net worth also went down by almost $9 billion. Notwithstanding, he is still one of the richest people in the world with a current net worth of $67.3 billion, according to Forbes, although he has fallen from 5th to 8th on the publication's list.
Meanwhile, Mark Zuckerberg has remained on Time magazine's list of 100 wealthiest and most influential people in the world since 2010 and in 2016, Forbes placed him 10th on its list of World's Most Powerful People. All things being equal, Mark Zuckerberg's net worth is bound to increase in the nearest future.
How Does He Spend His Money?
Although he has more than enough money to buy all the best things in life, it appears Mark Zuckerberg does not take pleasure in leading an opulent lifestyle and this is evident in his choice of cars and clothing. Mark has been seen driving a Volkswagen hatchback, an Acura TSX, and a Honda Fit, all of which are relatively inexpensive as they are valued at less than $30,000.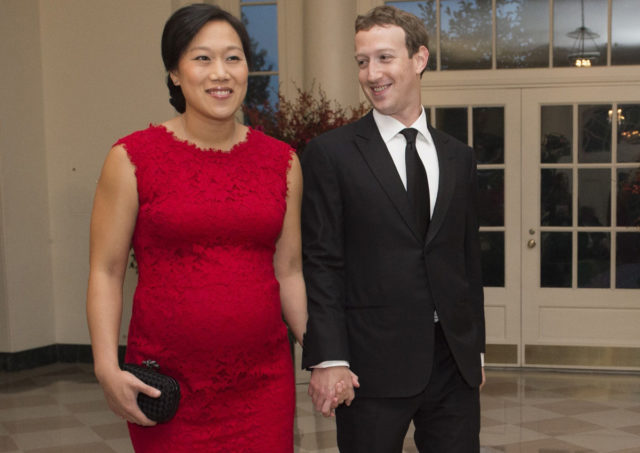 When it comes to his clothing, he prefers his signature gray T-shirts and hoodies which seems casual and cheap in appearance but are actually very costly as they are designed by luxury brands and sold for hundreds and thousands of dollars. However, considering the amount of money he has, it is obvious that the tech guru spends nothing extraordinary for his personal comfort. What does he then spend his money on? Find out some of them below.
Real Estate
If there is one thing Mark does not mind spending his money on, it is on real estate. In May 2011, he acquired a $7 million, 5,000-square-foot home in Palo Alto and in 2012, he went further to purchase four homes near his own at a combined cost of over $30 million, with the intention of demolishing them and rebuilding. The following year, he bought a 5,500-square-foot home in the Mission District of San Francisco and went on to spend more than $1 million bringing it up to his taste.
The year 2014 saw the billionaire jumping the Pacific with the purchase of two properties on the island of Kauai, which cost $100 million. The properties include the Kahu'aina Plantation, a 357-acre land formerly used as a sugarcane plantation and Pila'a Beach, which measures 393-acre in size and has a white-sand beach.
Philanthropy
Having chosen to live a simple life, it is no surprise that the tech guru's priority is to give his money away instead of spending it. In line with this purpose, Mark became a member of The Giving Pledge, joining other billionaires who have vowed to donate a large amount of their wealth for philanthropic work. He has pledged to give 99% of his Facebook shares before he dies to advance human potential and promote equality for all children in the coming generation.
Meanwhile, Mark Zuckerberg has continuously donated huge sums of money for various humanitarian causes. With his wife, Priscilla Chan, he launched a Limited Liability Company known as the Chan Zuckerberg Initiative in 2015. The aim of the establishment is to advance human potential and promote equality in different areas such as energy, education, health, and scientific research. Mark has already put in $50 million into the project and is set to throw in Facebook shares worth billions of dollars in the years to come.
See Also: Jon Gosselin's Net Worth Today: See How Much He Made From 'Jon & Kate Plus'
Security
Mark Zuckerberg does not really travel a lot for pleasure but when he does, his bills are taken care of by Facebook. In 2015 alone, his security details and transportation gulped $5 million from the company. Two years later, his security cost grew to more than $7 million after he took out time during the summer to visit every state in the United States of America. The amount of money spent on his security increased again in 2018 as his company endorsed a whopping $10 million annual security budget for him, which he is free to spend on bodyguards, beefing up security at his home, or for his private jet.