If you want to know those people who rule the world with their billions, you just clicked on the right page. We have picked out the top richest people in the world. These billionaires listed here have been in the game for quite some years now and are among the most elite people in the world.
While a few elites on the richest list inherited stakes in their family's companies, most of the billionaires in the top richest list built their business empires from scratch. With some luck, intelligence, instincts, and a lot of hard work, these people have garnered unimaginable amounts of wealth enough to take care of their future and that of many around the world. Collectively, these top ten richest people in the world bank over $556 billion, and according to Forbes' 2020 billionaires list, nine out of the twenty wealthiest persons in the world are tech tycoons. Now let's uncover the exceptional stories behind the planet's wealthiest people.
10. S. Robson Walton – $54.1 billion 
Source of Wealth: Fashion and Retail (Walmart)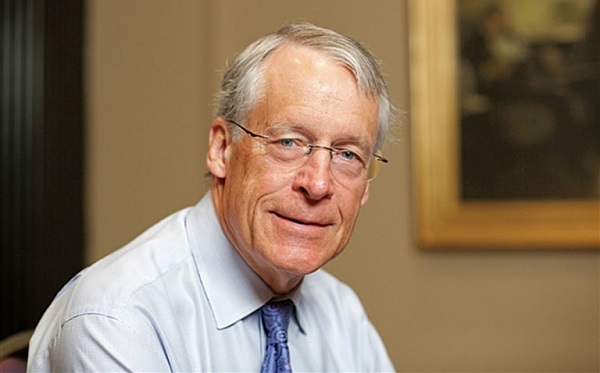 Heir to the fortune of the world's largest retailer, Walmart, Samuel Robson Walton was Walmart corporation's chairman for two decades until his retirement in 2015. Even while he retired, Rob Walton is still a key member of the over $500 billion-worth company. He is currently a member of the corporation's Board of Directors and a board member of the Walton Family Foundation. Along with his brother and sister, Rob has pledged $2 billion to the foundation.
Sam is the eldest son of Sam Walton, founder of Walmart and Helen Walton and he owns a house in Paradise Valley, Arizona, near the base of Camelback Mountain. He also has collections of vintage cars including a Daytona Coupe worth millions of American dollars.
9. Alice Walton – $54.4 billion
Source of Wealth: Fashion and Retail (Walmart) 
The Walmart heiress is still rooted as the richest person in Texas and the richest woman in the world even though she isn't the richest of the three Walton heirs. Alice may have become a patron of the arts and not taken an active role in running Walmart like her brothers but she does share in the family's fortune.
Well, much of her earnings seem to go to her long-nursed passion for arts. When she was 10 years old, she bought her first artwork: a reproduction of a Picasso painting and today, her private art collection is worth $500 million which she housed in her $50 million-worth Crystal Bridges Museum of American Art located in Bentonville, Arkansas. Alice also founded Llama Company, an investment bank in 1988.
8. Jim Walton – $54.6 billion
Source of Wealth: Fashion and Retail (Walmart)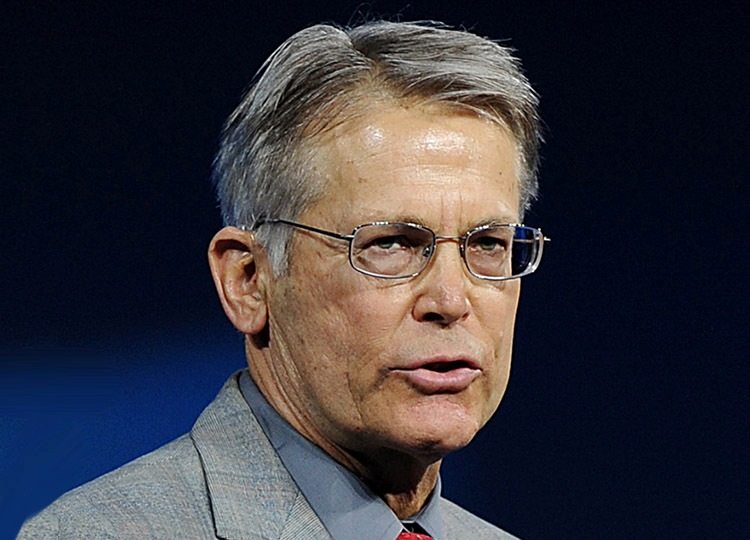 Walmart has made people millionaires and some lucky ones have been able to garner billions from mart's success. Jim Walton is among the few who have not only made billions but also have made enough of the money to get listed as the eighth richest person in the entire world.
Being the youngest son of Sam Walton, co-founder of Wal-Mart, Jim has been an active shareholder of the company and is also a member of the Board of Directors. However, in 2016, he yielded the seat to his son Steuart but his income from Walmart's over half a trillion dollars revenue from over 11,000 stores worldwide keeps coming in. In addition to that, he is the chairman of the Board for Community Publishers, known for putting out local newspapers in the southern United States. Jim also heads the regional bank Arvest Bank Group
7. Mark Zuckerberg – $54.7 billion
Source of Wealth: Technology (Facebook)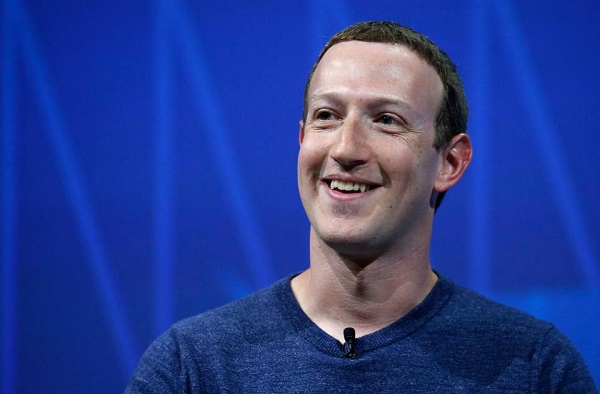 Facebook CEO Mark Zuckerberg is one of the few billionaires in this category whose net worth keeps surging up in recent years – which is thanks to the steady appreciation of his 410 million shares of Facebook stock, alongside his splurge on real estate, buying houses and properties for privacy. That, of course, explains why he still remains one of the world's richest people.
Since 2012, when Facebook debuted on the New York Stock Exchange – making it as the biggest technology IPO in history, Zuckerberg's net worth added an average of $9 billion. Despite his robust earnings, this Harvard dropout's taste for opulence, especially when it comes to luxury cars, clothes, and travel, remains minimal with just affordable cars and basic clothes.
Zukerberg is as much dedicated to philanthropy as he is to his business. The young billionaire and his wife, Priscilla Chan, have invested billions in child education and medical research that they believe will see children cured of all diseases. Their pledge to give away 99% of their Facebook stake to charitable causes have been useful to the world at large and no matter how much he keeps spending on the less privileged, Zuckerberg will always have billions left over.
6. Amancio Ortega – $55.1 billion
Source of Wealth: Fashion and Retail (Zara)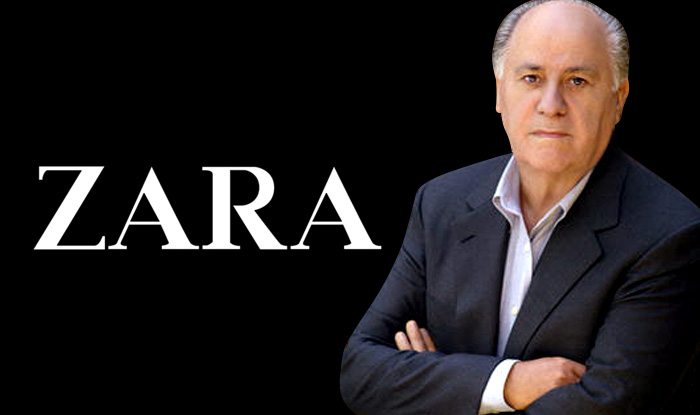 The Spanish fashion billionaire businessman and founding chairman of Inditex Fashion Group, Amancio Ortega ranks sixth on the list of richest people in the world. His business group is best known for its chain of Zara clothing and retail shops that extend to every corner of the world and earns him billions of dollars each year.
Born to a railway worker, Ortega began earning money for himself as a dressmaker and over time, he gained promotions in more reputable clothing stores. As his knowledge of the clothing industry grew, his hunger to invest further in the business also grew. Eventually, he started his own small clothing which now has become one of the most successful retail operations in the world.
As it is, Amancio earns roughly $400 million yearly in dividends, which he invests in real estate. As his income grew he continued to diversify his investments into high-end real estate, buying properties in New York, Miami, Barcelona, London, Madrid and Chicago. Three of his well-known acquisitions were the Torre Picasso skyscraper located in Madrid; the Epic Hotel in Miami and Residences in Florida; and a nine-storey mansion also in Madrid, which he purchased for $450 million. There are no doubts that focus, frugality and hard work did pay off for the successful businessman.
5. Larry Ellison – $59 billion
Source of Wealth: Technology (Softwares)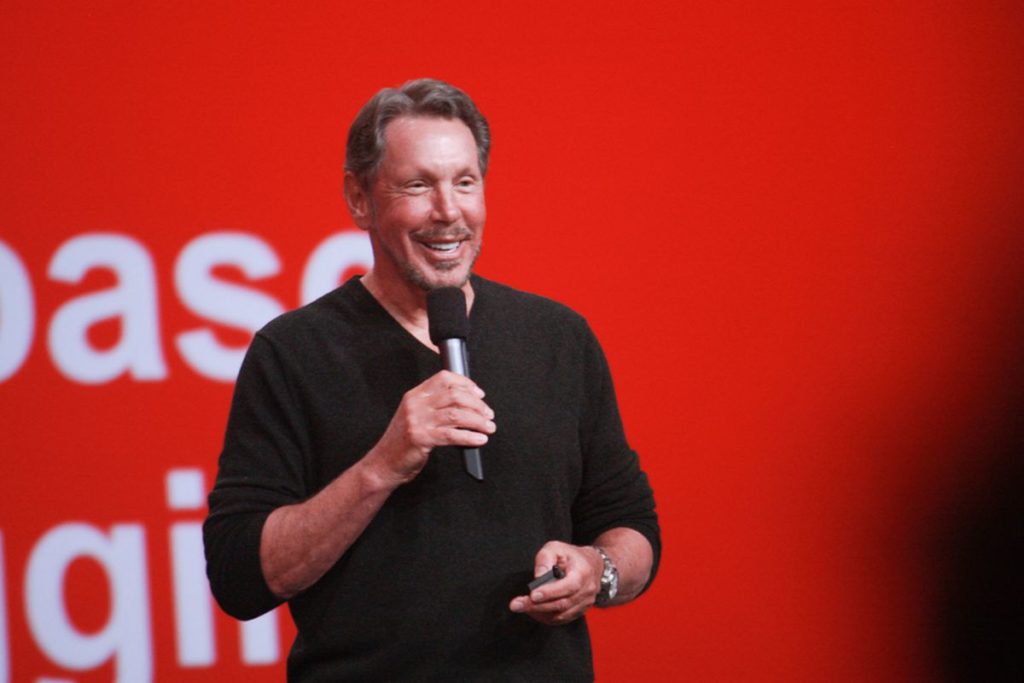 The fifth position on this list is held by the well-deserving, Larry Ellison, the owner of Oracle is worth about $54.3 billion. A true businessman who gave this world a new vision about the internet business, Ellison, was the CEO of the software company Oracle Corporation from 1977 to 2014.
Steady acquisitions of software companies has no doubt helped to see parts of Oracle grow in parts. Ellison has gone ahead to make a name for himself as the first Silicon Valley tech businessman to live with Oracle in his hands.
4. Warren Buffett – $72.7 billion
Source of Wealth: Finance & Investments (Berkshire Hathaway)
Warren Edward Buffett is arguably the most successful investor of the twentieth century. The American business magnate, investor and noted philanthropist, Warren is the CEO, Chairman and the largest shareholder of Berkshire Hathaway.
Buffett's success is no surprise to many who are close to him. He has always been a strategic businessman ever since he was eleven years old. At sixteen, he had already amassed up to $53,000. With his keen intelligence in investments, he earned himself a spot as one of the richest people in the world. In 2008, he was ranked the wealthiest person in the world and in 2015, he was ranked as the third richest person.
Amid his huge earnings, Buffett has not relented in any way in his philanthropic nature. The past decades has seen him spend over $27 billion.
3. Bernard Arnault – $76 billion
Source of Wealth: LVMH Fashion and Retail
Widely known for his expertise in the fashion world, luxury giant's CEO Bernard Jean Étienne Arnault is the richest person in Europe and the third richest person in the world. He also became the world's richest personality in the fashion industry, topping the likes of Zara's Amancio Ortega. Towards the end of 2019 (December 2019 to be precise), this French billionaire business magnate was the richest man in the world.
Arnault purchased Christian Dior, a luxury company in 1984 and just four years after, his $1.5 billion earned him 24% of LVMH's shares. Within a shorter time frame, he gained more control of LVMH's shares and votes. He became the company's board chairman on January 13, 1989, and ever since then the company has only grown better. The company is today listed one of the largest luxury groups in the world.
Arnault's other investments also include companies like  Boo.com, Libertysurf, Zebank, Netflix, Princess Yachts and more. The French billionaire is also into charity works having donated  €200 million for the repair of the Notre-Dame cathedral that was damaged by fire on 15 April 2019.
2. Bill Gates – $98 billion
Source of Wealth: Technology (Microsoft)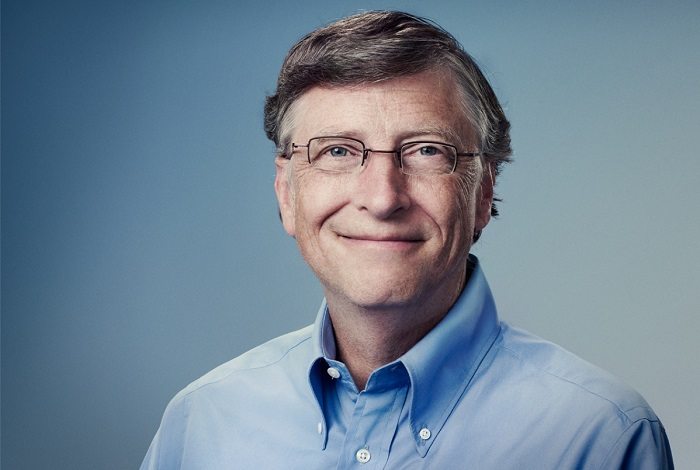 With Microsoft leading the communication world, Bill has been ruling the world's financial kingdom with his billions. The philanthropist and indigenous businessman has always managed to be on the top of his game. Despite some ups and downs in the ranks in recent years, the usual suspect, Gates has always topped the position for more than a decade now.
This college drop-out is surely an inspiration as he has been one of the best-known entrepreneurs of the computer revolution. If you still wonder how he managed to garner this much, the reason is simple: He saw that personal computers were the path to the future and as one who is passionate about early computing, he toed the path of the future much earlier before others did. No wonder why as a teenager he bragged that he would be a millionaire by age 30; he was a billionaire by 31.
Most of the billionaires in this list are Americans, which proves that the country is full of opportunities for people who know how to make the most out of their ideas and entrepreneurship. These people have managed to increase their fortunes even in the time of economic inflation while their hard-work can be considered as some of the best rags-to-riches stories.
1. Jeff Bezos – $113 billion 
Source Of Wealth: Technology (Amazon)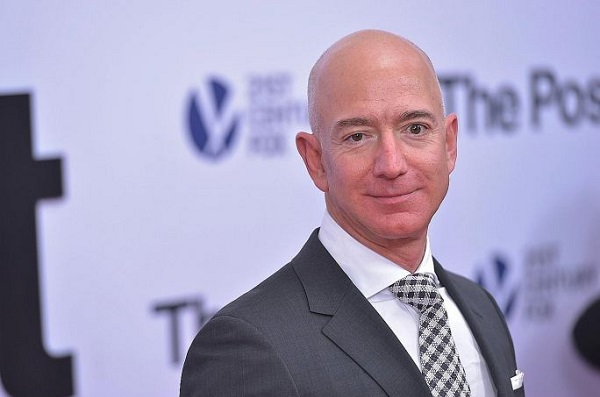 Jeff Bezos topped the ladder of the world's richest people with a fast-growing net worth of $113 billion which is about five billion above Bill Gates'. The American billionaire retains this rank for some important reasons mostly involving his global e-commerce behemoth Amazon.com Inc. (AMZN). Thanks to the era of digitalization and cloud computing which now reshapes human behavior, Bezos' Amazon is responsible for running a platform that accounted for 4% of all America's retail sales in 2017 – the same year he first kicked the Microsoft co-founder Bill Gates out of the top spot.
Amazon was founded in late 1994 and it began operation on May 15, 1997. It started off as an online bookstore but over the years, it has metamorphosed to include a wide variety of other e-commerce products and services like cloud computing, audio, and video streaming, and AI. Today, the company has reached the $1 trillion valuation. One of the company's big break is linked to its recent expansion into selling advertising, where it competes with Alphabet's Google and Facebook Inc.
Bezos still kept his ranking as the richest person in the world even after giving up 25% ($36.8 billion) worth of the Amazon stock to his ex-wife, MacKenzie Scott Bezos. Even when Amazon remains his biggest source of wealth, Bezos is also into other businesses that bring in substantial income. One of these businesses is real estate; he owns a 165,000-acre Corn Ranch in Texas which serves as a testing ground for the suborbital New Shepard rocket and a base for his aerospace company operations.
He also owns a 10,000-square-foot apartment in the Century Tower in Manhattan and several multi-million dollar homes including the two in Beverly Hills. His 30,000 square feet Lakeside property in Washington state was purchased at the rate of $28 million. Following his strong affinity for technology, media, and communication services, the billionaire has invested in companies like Twitter and the popular business news website Business Insider.
Despite earning a salary that is less than what most U.S. representatives take home, Bezos' wealth is still tied to his Amazon stock. According to reports, the billionaire makes roughly $2,489 per second and $149,353 per minute. A sizeable sum of his income goes back to society through charitable donations. He has funded education projects and Museums of History. In response to the ravaging coronavirus pandemic, Bezos pledged to donate $100 million to Feeding America.