Some people are lucky enough to be heirs and heiresses of their parent's empires but for others, the story is the exact opposite- they had to build the empire from scratch all by themselves, we commonly refer to them as "self-made". Despite facing extreme conditions of life from loss of parents to abject poverty and even homelessness, these people didn't give up, they fought tooth and nail to make sure they made something out of themselves and thanks to that and a bit of luck, they are who they are today. The inspiring stories of these 20 billionaires who started from the bottom will prove to you that wealth isn't limited to a special group of people.
20 Self-Made Billionaires Who Rose From Rags To Riches
20. Kenny Troutt – $1.5 billion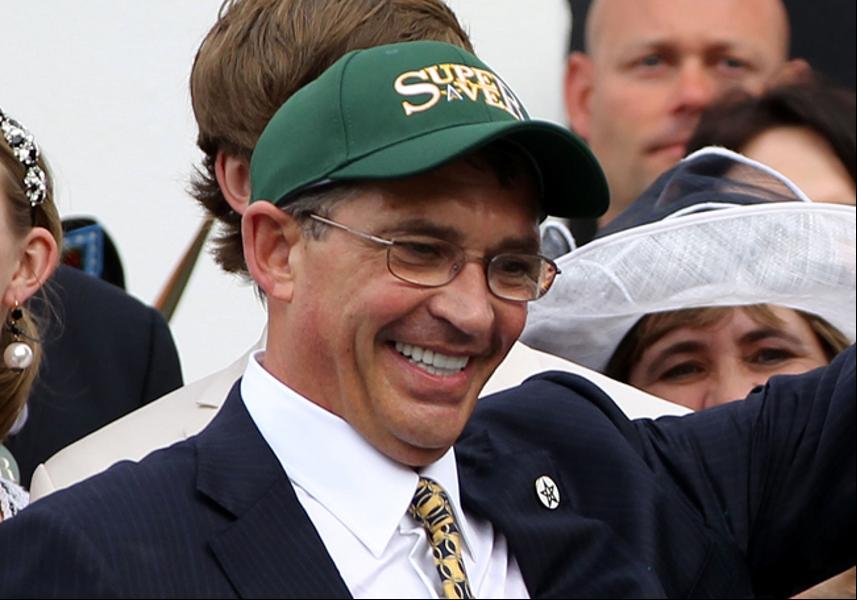 Troutt was born in 1948 to a mere bartender dad. And as you know, a bartender's income is barely enough to feed the family, so when Troutt got accepted to study at Southern Illinois University, he sold life insurance to afford tuition. In 1988, he founded Texas-based phone service company Excel Communications which went public in 1996. In 1998 Troutt, 50, became a billionaire following the $3.5 billion merger deal with Teleglobe. He invested his interests in bonds and stocks. An ardent horse racer, his Winstar Farm, a thoroughbred horse farm is located in Versailles Kentucky.
19. Christos Lazari – $2.1 billion (Deceased – July 2015)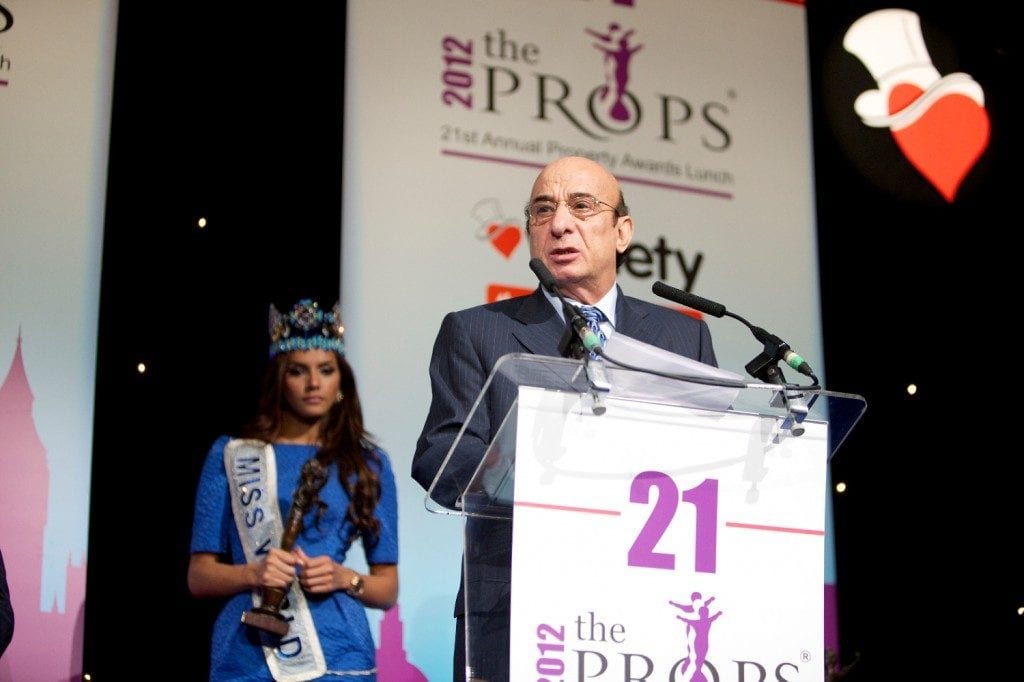 Born to a builder in Cyprus, he emigrated to the UK at the age of 16 with just £20 in his pockets. In London, Lazari worked as a dishwasher and a waiter. He saved up enough money from his jobs to enroll himself in a fashion design school in London. He later established Drendie Girl clothing label which eventually became successful by selling to retailers on the high-end streets of London. With the wealth, he made from fashion he ventured into real estate. His real estate company Lazari Investments owns 2.5 million sq ft property in London which is dominated by office rentals. Lazari passed away in July 2015 at the age of 69.
18. John Paul DeJoria – $3 billion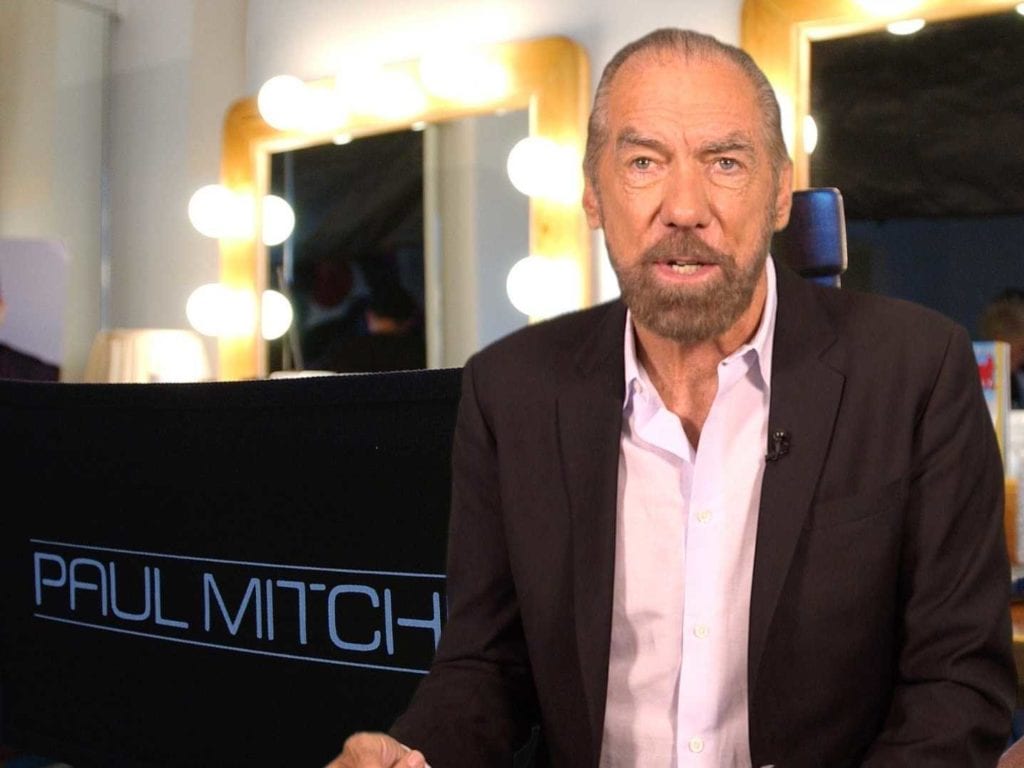 Dejoria was born to immigrant parents from Greece and Italy who separated just when he turned 2. At 9, together with his brother, he sold newspapers and Christmas cards to support the family. He was later sent to live in a foster home in East LA when his mom couldn't keep up with his basic needs. During his teenage years, Dejoria joined a street gang but decided to turn a new leaf after high school graduation by serving in the US Navy for 2 years.
After working series of odd jobs as an insurance salesman and a janitor, he got employed at Redken Laboratories, a L'Oreal hair care brand. Together with hairdresser Paul Mitchell, he formed John Paul Mitchell Systems with the help of a $700 loan. At this point Dejoria was homeless, and while living in his car, he went door to door selling the company's shampoo. Thanks to the undeniable quality of the shampoo, the company is now valued at billions of dollars. Dejoria went on to found Patron tequila and has diversified investments from oil to diamonds and more recently mobile phone services.
17. Howard Schultz – $3 billion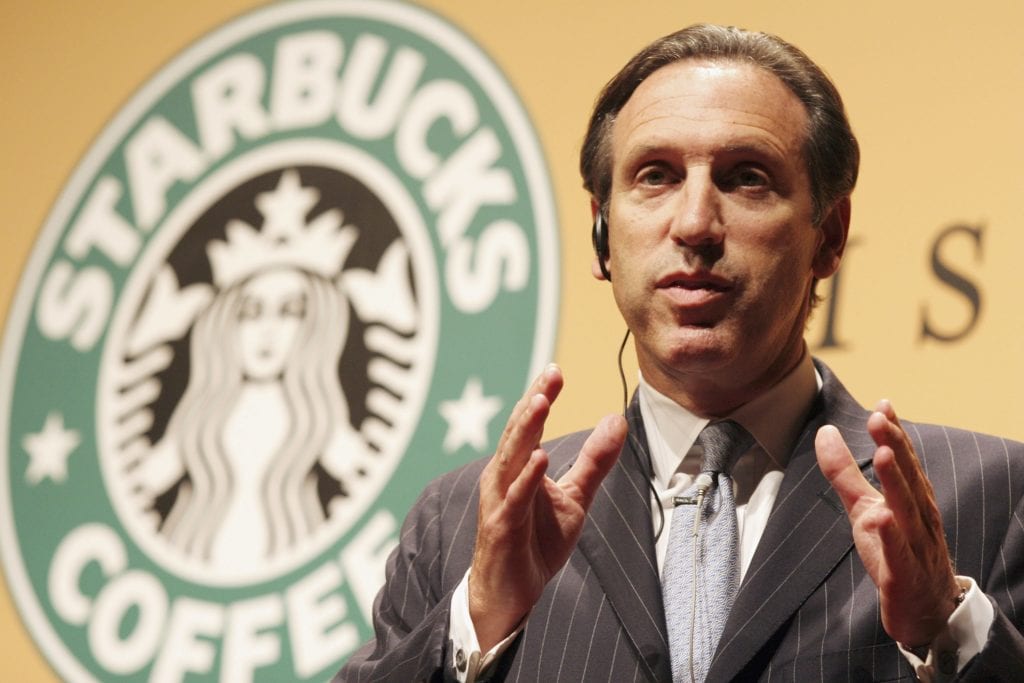 Howard's dad was a truck driver and an ex-US Army trooper. His poor family lived in a housing project in Brooklyn from where he attended Canarsie High School. Thanks to the athletic scholarship he received from Canarsie high due to his activeness in sports, Howard became the first person in his family to ever attend college. He studied Communications at the Northern Michigan University and graduated in 1975. After a post-grad stint at Xerox, where he was promoted to a full sales rep, he worked as a general manager for a Swedish coffee maker and later as a director of marketing at Starbucks, a coffee company. Years passed as he worked his way to eventually become the CEO of Starbucks. Thanks to his exceptional contributions, the company now has over 23,000 locations in the world including the UK, China, and Japan.
16. David Murdock – $3.1 billion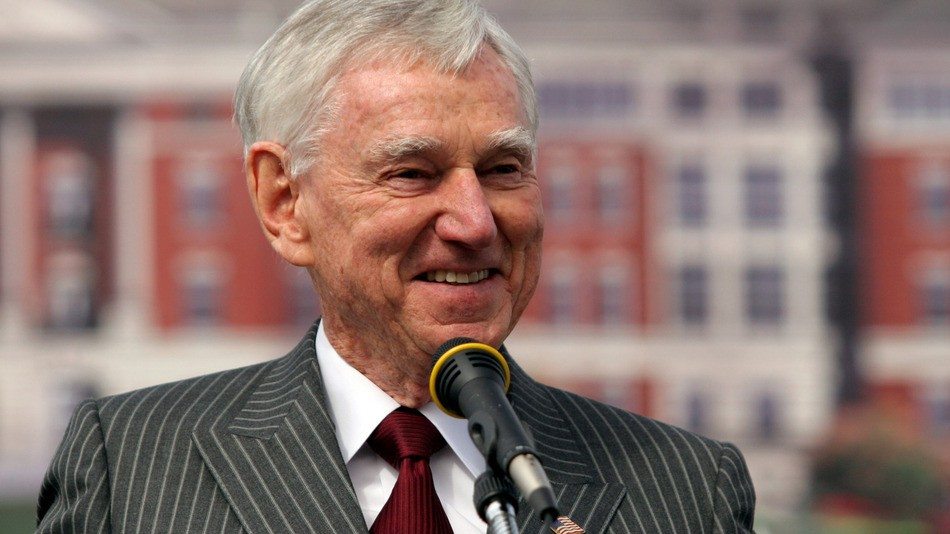 Son of a salesman and cleaner, he suffered the dyslexia disorder and dropped out of high school in the 9th grade. After fighting the World War II in the US Army, he moved to Detroit where he became impoverished and homeless. He was fortunate to meet a man who loaned him $1,200 with which he bought a dinner and made $1,800 almost a year later. He moved to Arizona and later Florida where he became actively involved in the real estate business. In the late 1970's and early 1980's he gained control of International Mining and held largest stakes in Occidental Petroleum. He later bought Castle & Cooke when it almost crashed and turned it into a real estate company. He also acquired Castle & Cooke's subsidiary an agribusiness industry Dole Food which is now the world's largest producer of fruits and vegetables.
See Also: 20 Celebrities You Never Knew Were Once Homeless
15. Kenneth Langone – $3.1 billion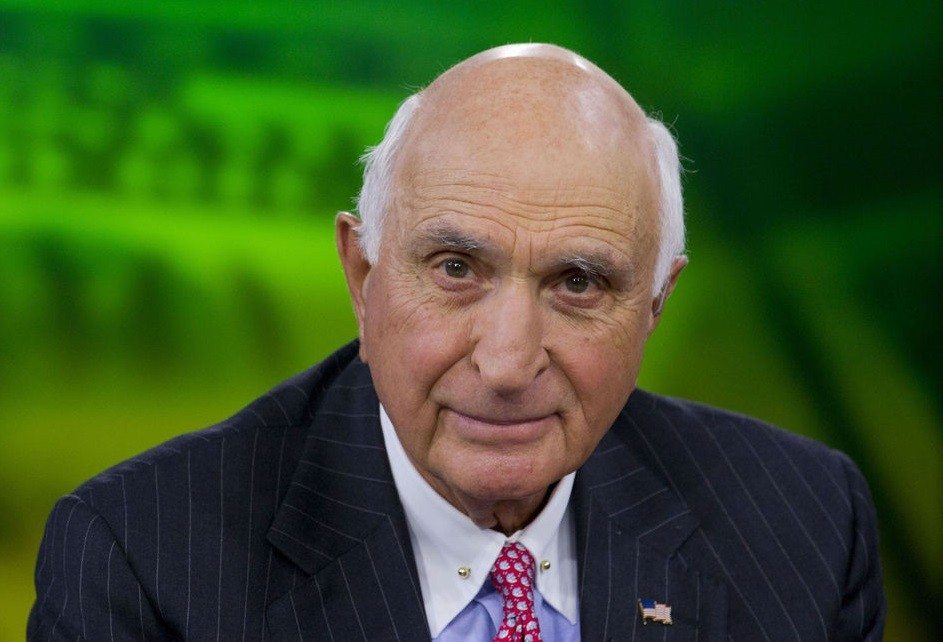 Ken was born to a plumber dad and a cafeteria worker mom. Going against the advice of his high school principal who thought it would be useless sending him to college, his parents put their house on mortgage to afford his college tuition. While at Bucknell University, Ken worked odd jobs like a butcher helper, ditch digger and a golf caddy. After three and a half years at Bucknell, Ken graduated with an economics degree. He served in the Army before starting his career at R.W. Pressprich, a Wall Street finance service, where he rose quickly to become one of its key contributors. He orchestrated the IPO launch of Ross Perot's Electronic Data Systems. After years of serving as Pressprich's president, he founded his own Invemed Associates- a venture capital firm.
14. Oprah Winfrey – $3.2 billion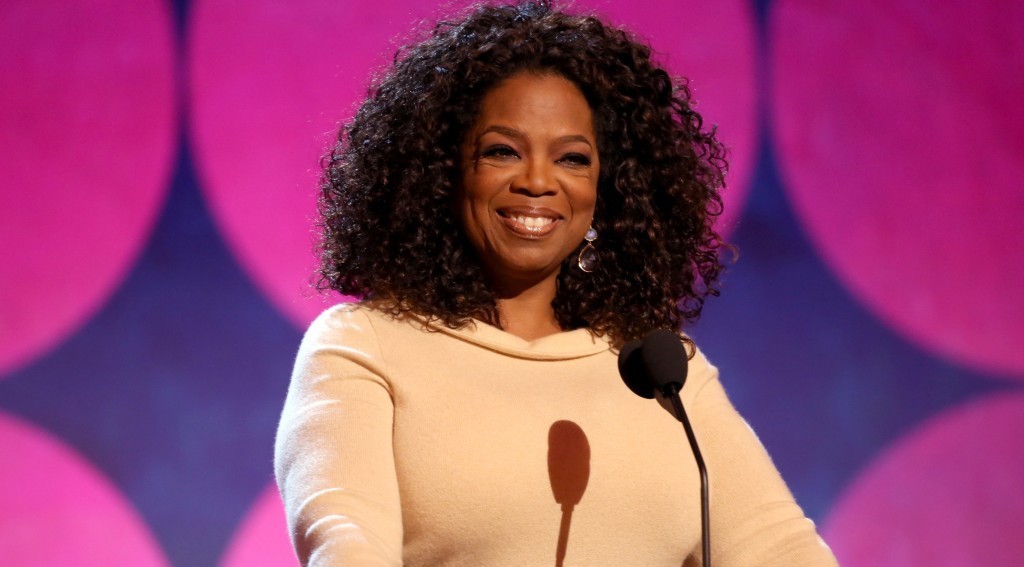 Many if not all TV lovers are familiar with the TV mogul's past story of abuse. Oprah was born to poor unmarried teenage couples who were never really there to offer the guidance a growing girl child needed. Her parents abandoned her to live with her maternal grandmother who was living in abject poverty- Oprah had to wear dresses made out of potato sacks. This made her vulnerable to abuse of all sorts from extended family members and friends. At 14, she became pregnant but her boy child was born prematurely and died few weeks after birth. She later moved in with her dad at Nashville and began attending East Nashville high school where she began to explore her oratory skills, she graduated an honours student and received a scholarship to study communications in Tennessee State University. While still in high school she attracted the attention of a black radio station and the rest became history.
13. Kirk Kerkorian – $4 billion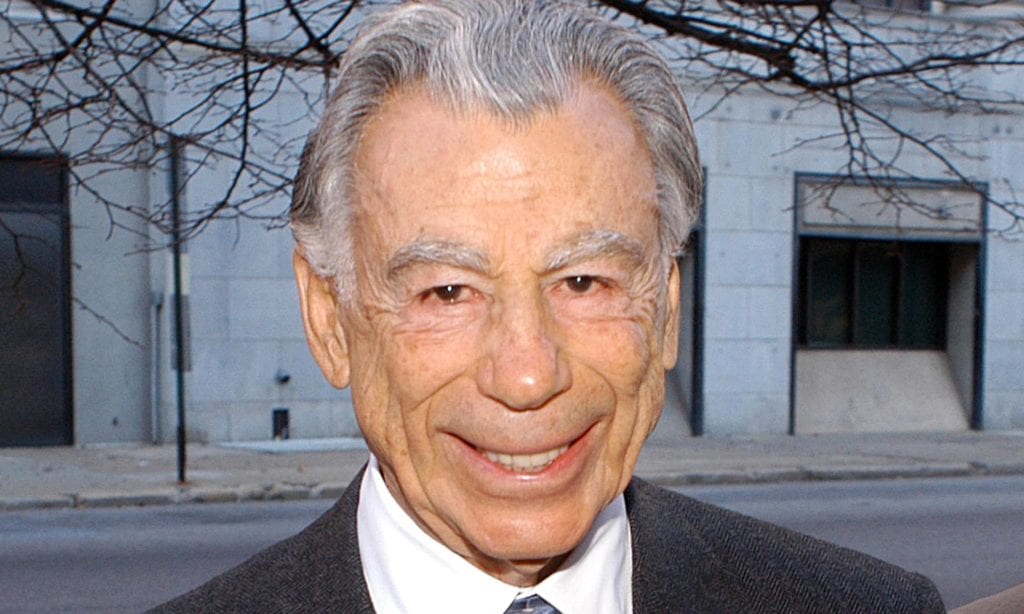 Kirk was born in California to parents who were migrants from Armenia. After his family became greatly affected by the depression of 1920-21, he dropped out of school in the 8th grade and became an amateur boxer under the name "Rifle Right Kerkorian". During the World War II, he took up the hyper-risky job of delivering supplies for the Royal Air Force. With his wages, he gambled for a while before building large hotels and casinos in Las Vegas. Among them are International hotel which was the world's largest at the time and MGM Grand Hotels and Casino. Kirk passed away in June 2015 at 98 years old, making him the second oldest billionaire in the world after David Rockefeller who is currently 100 years old.
12. Micky Jagtiani – $5.2 billion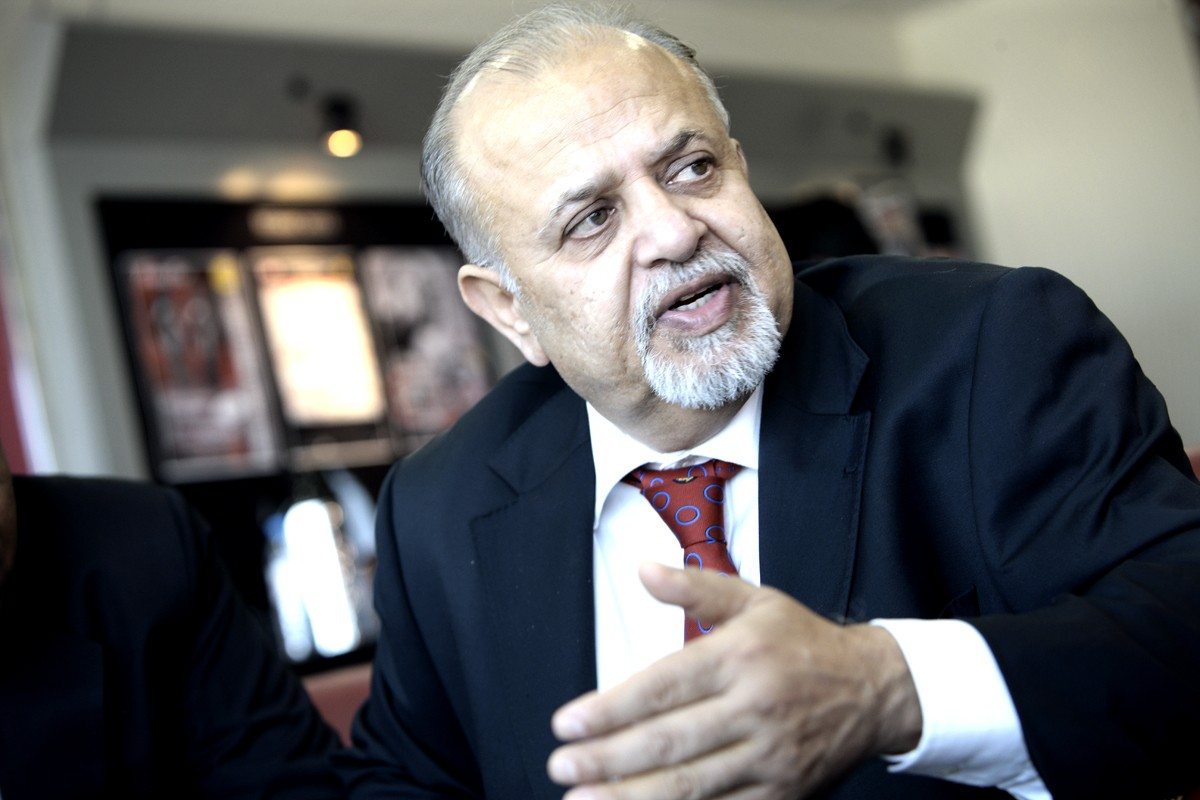 The Indian entrepreneur migrated to London where he joined an accounting school and worked as a taxi driver and a hotel cleaner to support himself. When his parents and brother all died in the space of one year, he dropped out of school and moved to Bahrain to take over his family's baby products shop. He now owns Dubai-based retailer Landmark Group which has almost 2,000 stores across the world including Middle East, India and Asia and an annual revenue of $6 billion.
11. Do Won Chang – $5.4 billion
The South Korean born, alongside his wife migrated to America in 1981 in search of greener pastures. When they arrived California things weren't as easy as they dreamed, to support themselves, Chang had to work three jobs- janitor, coffee shop and gas station attendant. Three years later in 1984, the couple were able to open their first store which is the Forever 21 we know today. Forever 21 quickly grew in sales and number of stores. It now has over 700 stores worldwide including Africa Asia and Europe and boasts an annual sales of over $4 billion. Their two daughters and heiresses Linda and Esther who are helping to run the company will apparently not go through the path their parents did to gain fame and wealth
10. Shahid Khan – $5.6 billion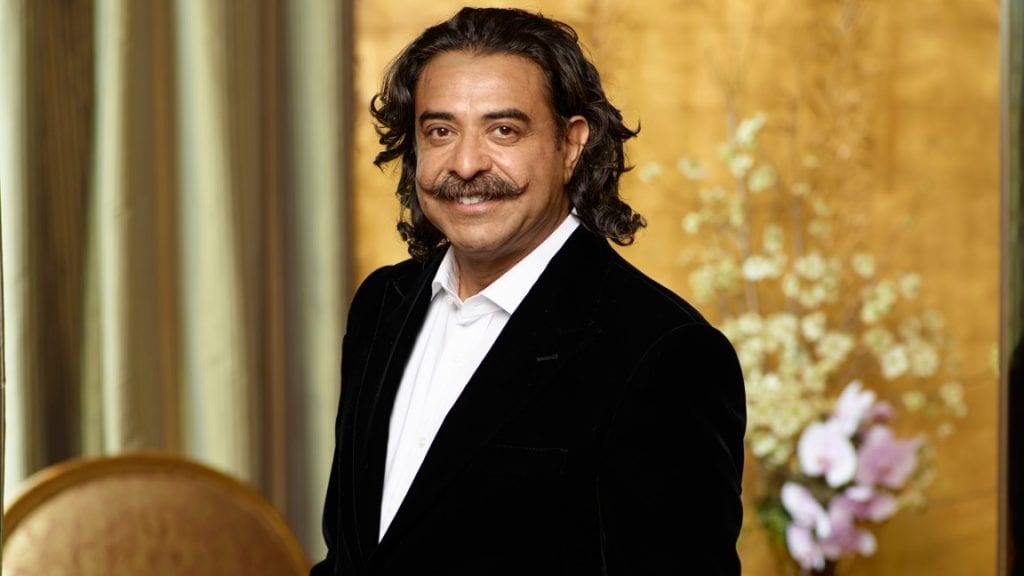 The Pakistan born moved to America at the age of 16 to study mechanical engineering at the University of Illinois at Urbana-Champaign. Before he graduated and went on to work at automotive manufacturing company Flex-N-Gate and eventually buying the company, Khan's first job in America was washing dishes for which he was paid $1.20 per hour, while his first accommodation was a $2/night room. Today he is among the top billionaire owners of NFL teams, his being the Jacksonville Jaguars and the owner of UK soccer side Fulham FC.
9. Ralph Lauren – $6.2 billion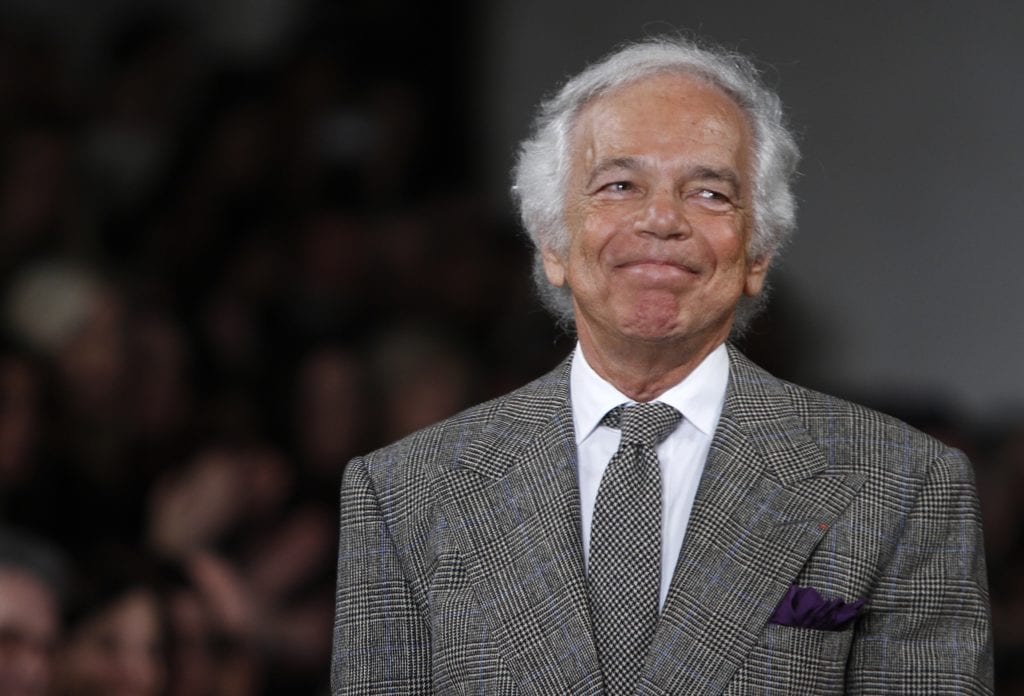 Famous for his eponymous luxury clothing brand, he was born to Russian Jewish parents in Bronx, New York. His dad was a house painter. With high ambitions of becoming a millionaire, Ralph sold ties to his classmates while in high school. After two years in college, he dropped out to serve the US Army before working as a sales assistant at tie company Brook Brothers. After he left the company he went on to establish his own brand, starting out in a small office at the Empire State building. Ralph Lauren literally turned rags to riches- he designed ties out of rags. He sold his ties to small stores in Manhattan and a year later made half a million in sales when Neiman Marcus ordered for 1200 pieces of his ties. His brand has since branched out to making shirts and tuxedos.
8. Jan Koum – $8.6 billion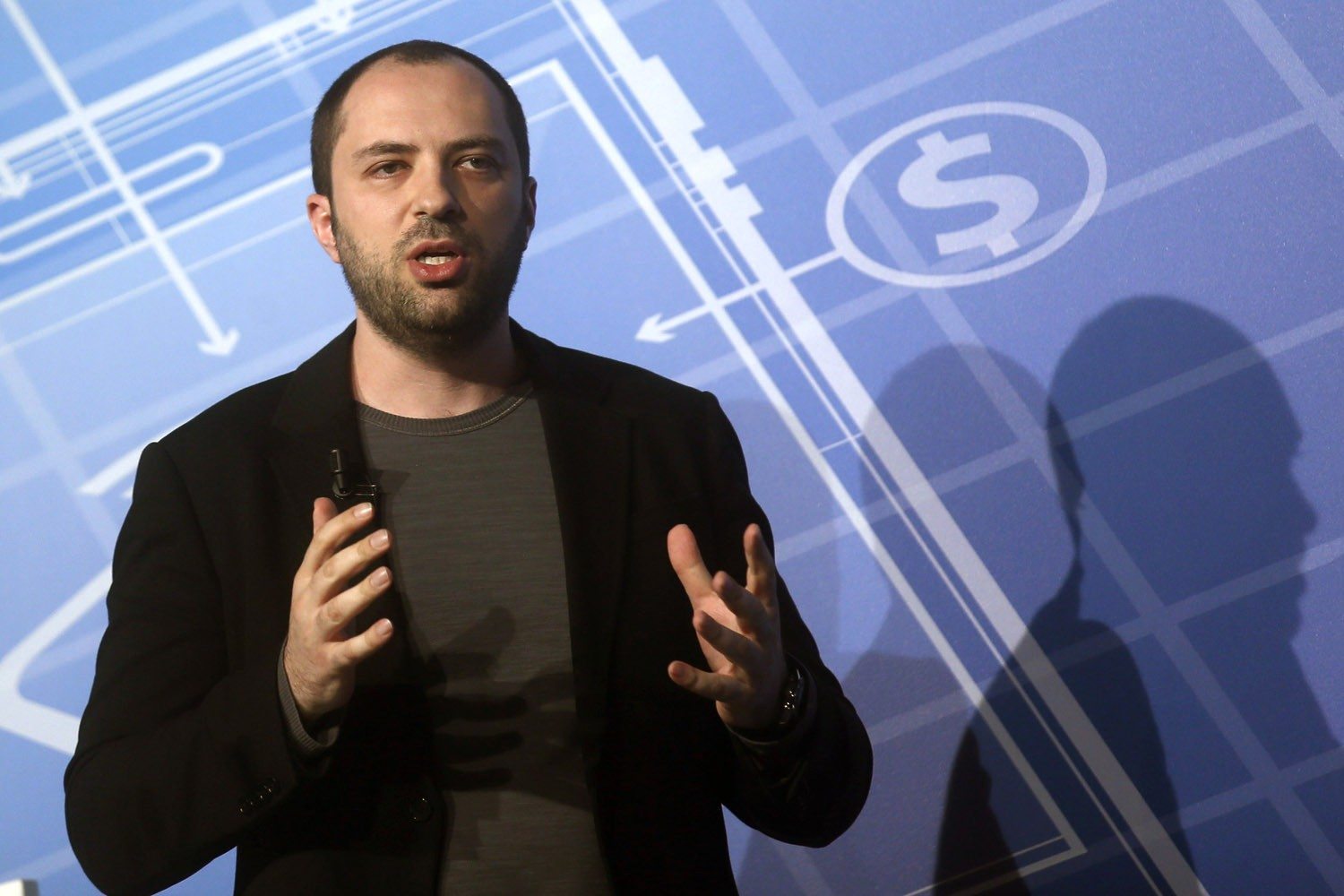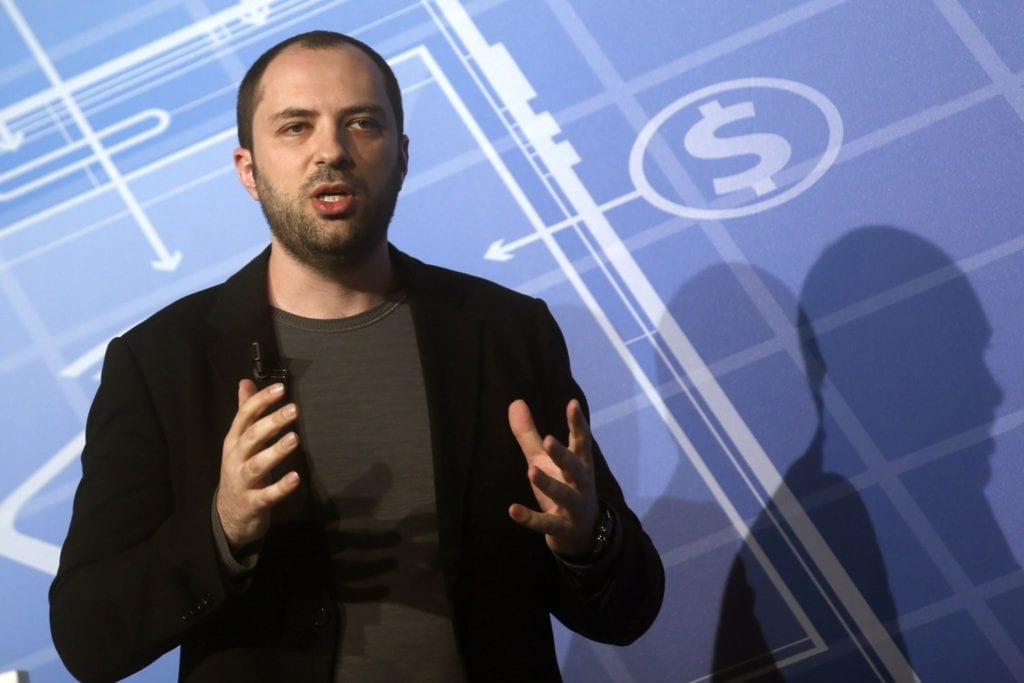 The Ukraine-born at the age of 16 emigrated to California with his mother and grandmother, they were offered a two bedroom accommodation by a social support program. To afford ends meet, Koum's mom took a babysitting job while he worked as a cleaner for a grocery store. He showed interest in programming and enrolled himself at San Jose State University. He dropped out of college and worked as a security tester for Ernest and Young and later an infrastructure engineer for Yahoo. He later applied to work at Facebook but was denied. In 2009, together with his long-time friend Brian Acton, he founded WhatsApp which is now the world's largest mobile messaging service. In 2014 Koum sold WhatsApp to Facebook billionaire Mark Zuckerberg, for $19 billion and joined Facebook's board. Currently aged 39, he is among the youngest tech billionaires in the world.
7. Roman Abramovich – $9 billion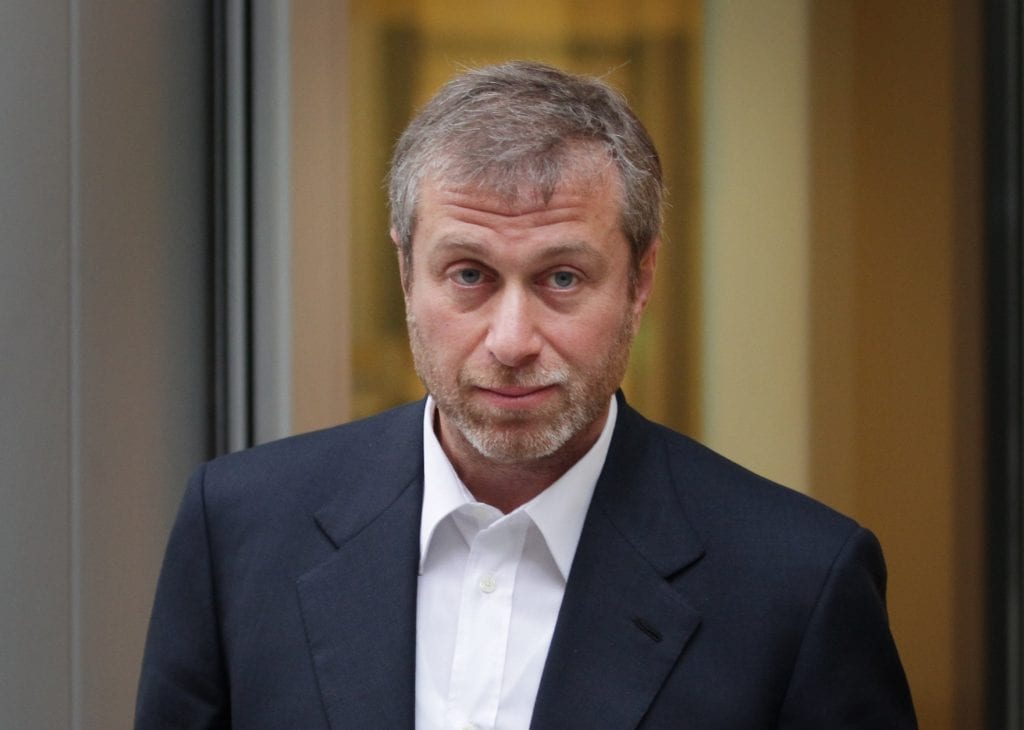 Before he became a billionaire steel magnate, owner of the most expensive yacht in the world and EPL side Chelsea FC, Abramovich worked as a street trader and a mechanic after he lost both parents at 4 and had to grow up with relatives. He dropped out of college and served at the Soviet Army before selling imported plastic toys from his apartment in Moscow. He went ahead to establish a doll making company before getting involved in the oil business. In the early 90's he teamed up with Boris Berezovsky to take over giant oil company Sibneft for a fraction of its value. His wealth has since spread to include Russian aluminum and steel manufacturer Evras Group.
See Also: 15 Billionaires Who Dropped Out Of College
6. Francois Pinault – $13.1 billion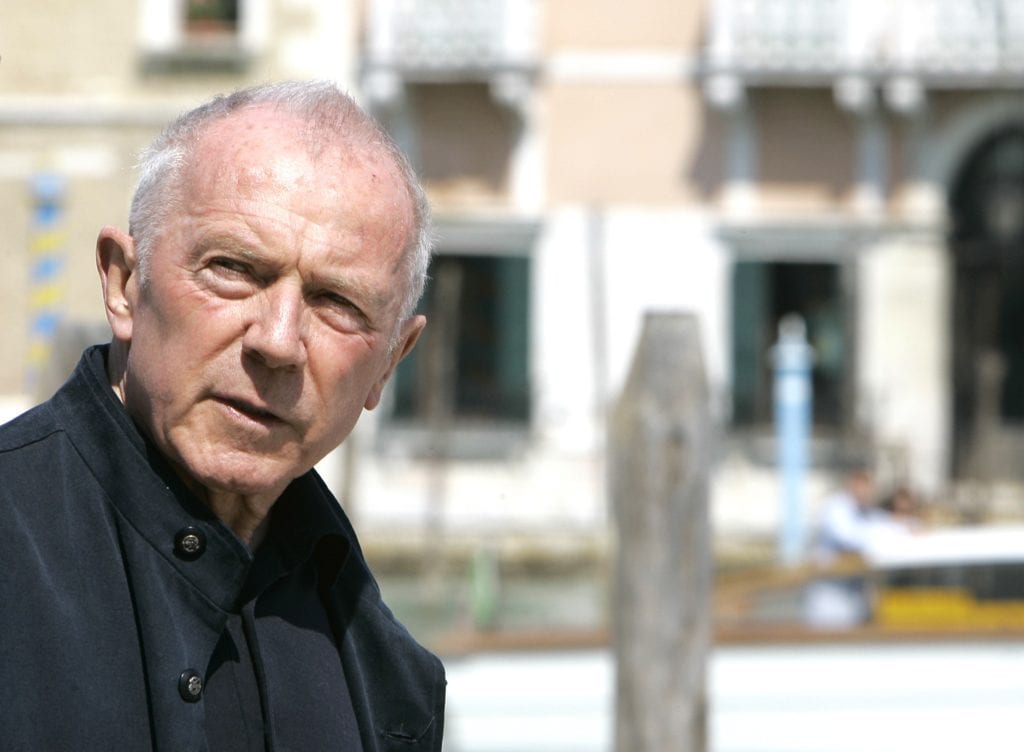 Pinault was born to a family that traded timber for a living. During his high school days, he was often picked on for being so poor causing him to drop out. After years of working in his family's timber trading business, he became dubbed as a predator- after he sold his timber company and bought it back at half its value when the markets crashed. With his profits, he established PPR now Kering a luxury goods holding company that owns high-end luxury brands like Alexander McQueen, Balenciaga, Brioni, Gucci, Stella McCartney, Puma and more. He also owns Christie's a fine art auction house that records billions in sales each year.
5. Leonardo Del Vecchio – $21.2 billion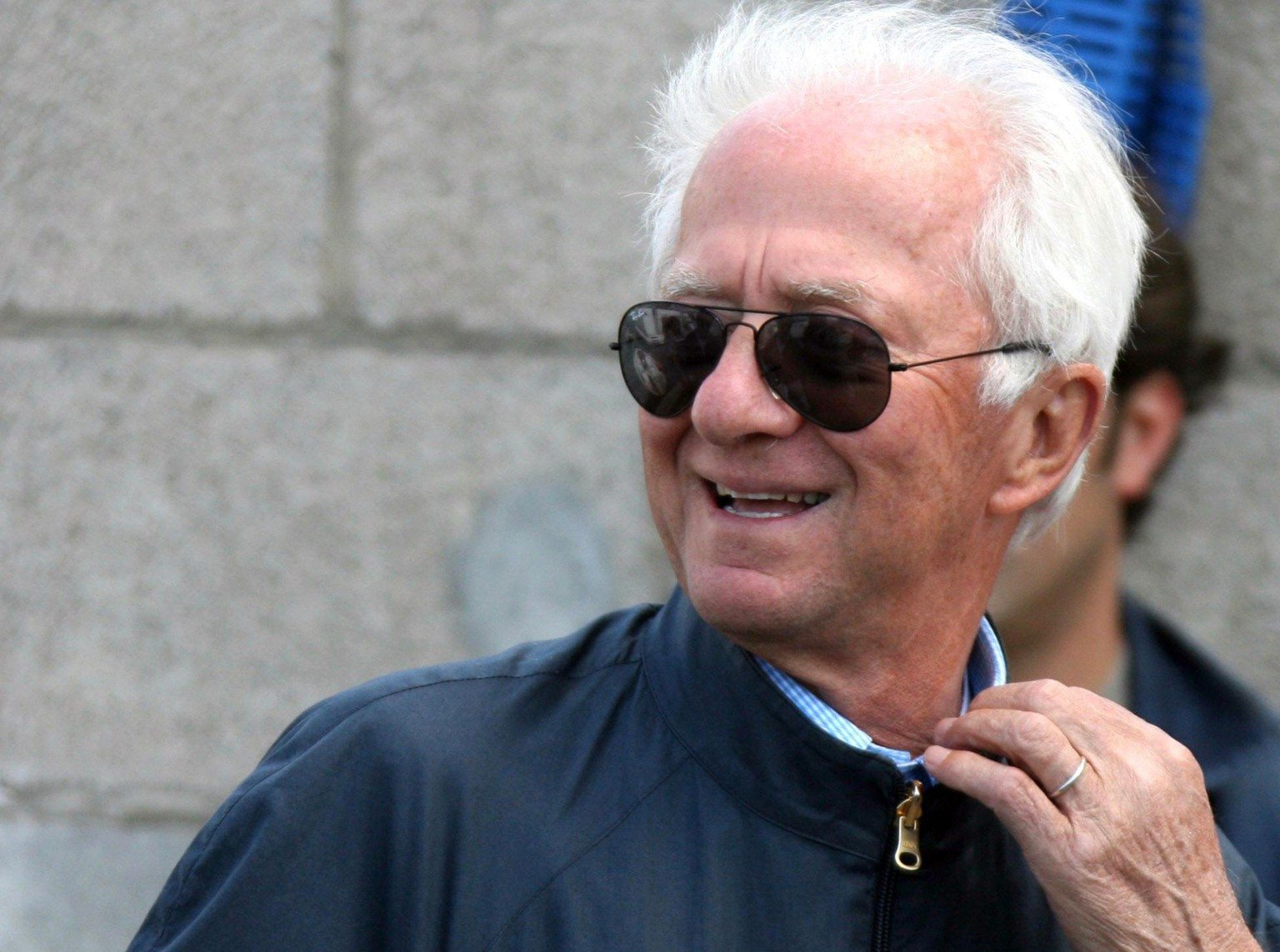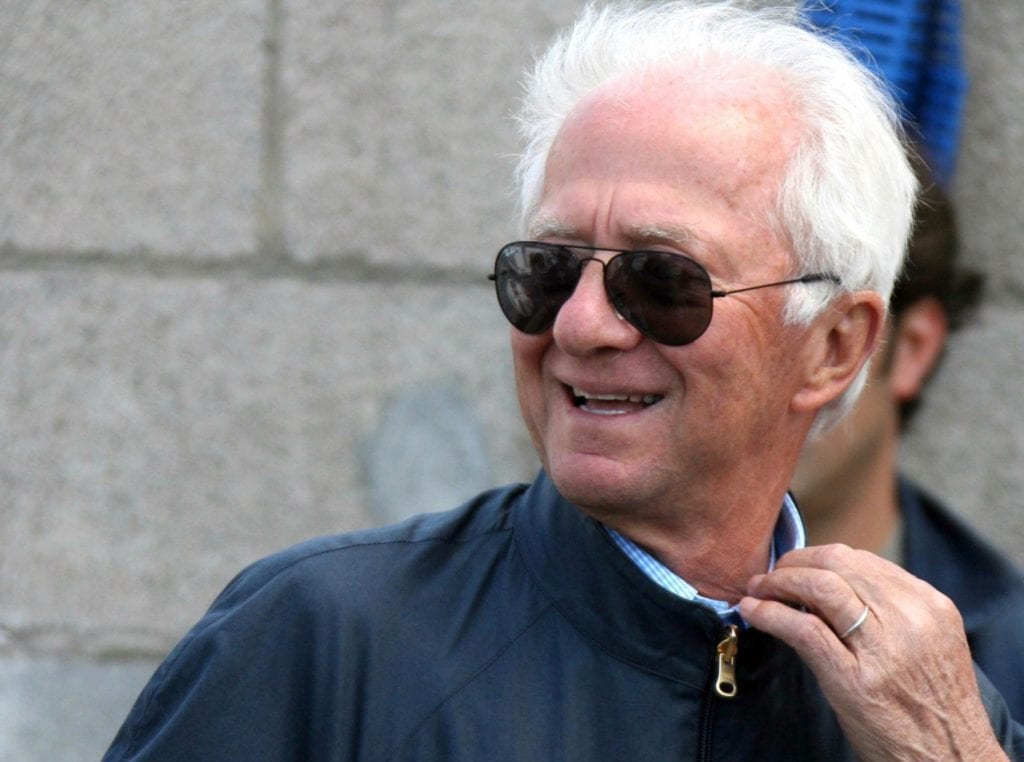 Born into an impoverished home, he is today the founder of the world's largest eyewear company and richest man in Italy. Vecchio was sent to live in an orphanage at the age of 7 after his dad passed away and his mom couldn't support him. He began his career at 14 by working at a factory in Milan that manufactured parts for automobiles and eyeglasses. About 10 years later at the age of 23, he founded eyewear parts manufacturer Luxottica. The company now manufactures eyeglasses for almost all eyewear luxury designer brands including Armani, Ray-Ban, Tiffany, Burberry, D&G, Chanel, Bulgari, DKNY, Ralph Lauren, Prada, Armani, Coach and Versace. It also owns retailers including LensCrafters, Sunglass Hut, and Pearle Vision. The Italian eyewear mogul owns stakes in giant banks, real estate and insurance companies. His son Claudio Del Vecchio is the CEO of Brook Brothers, the tie company where Ralph Lauren began his career.
4. George Soros – $24.5 billion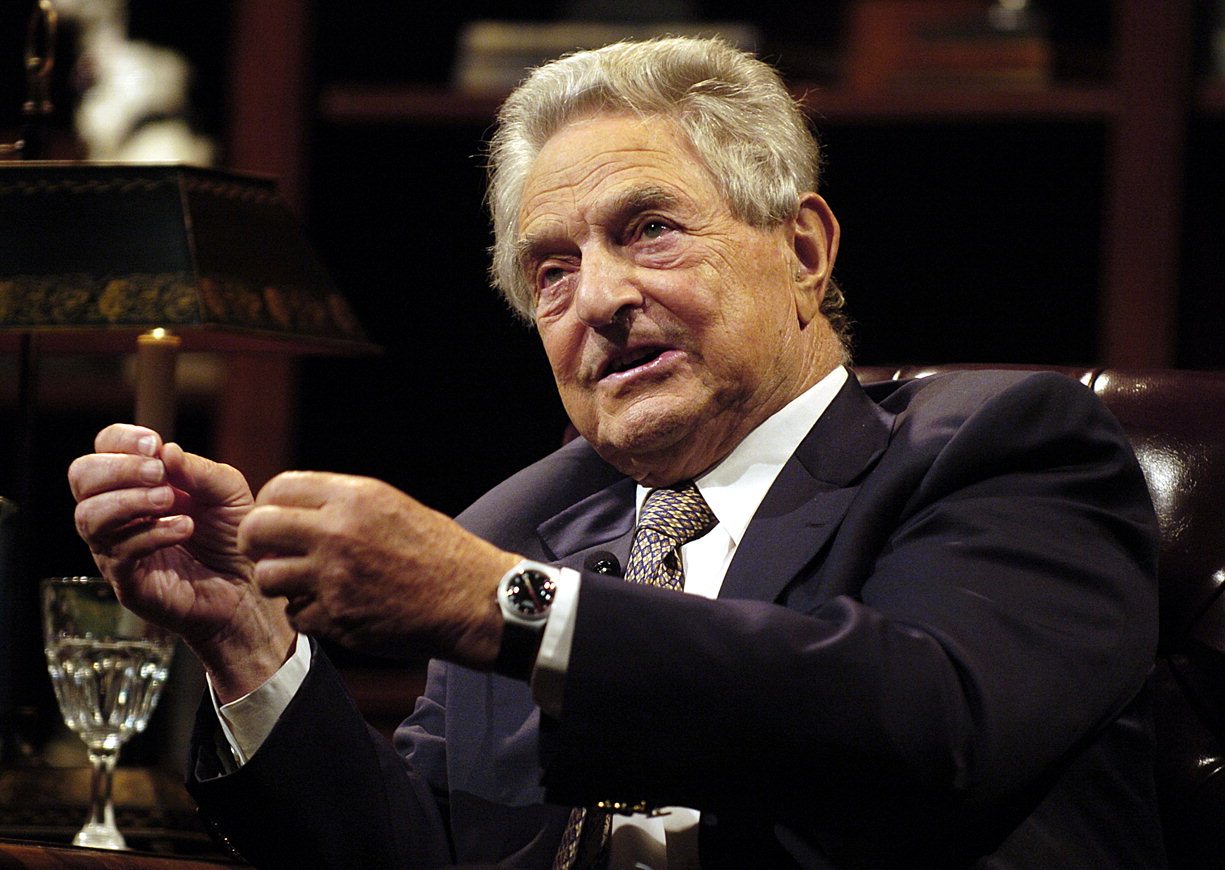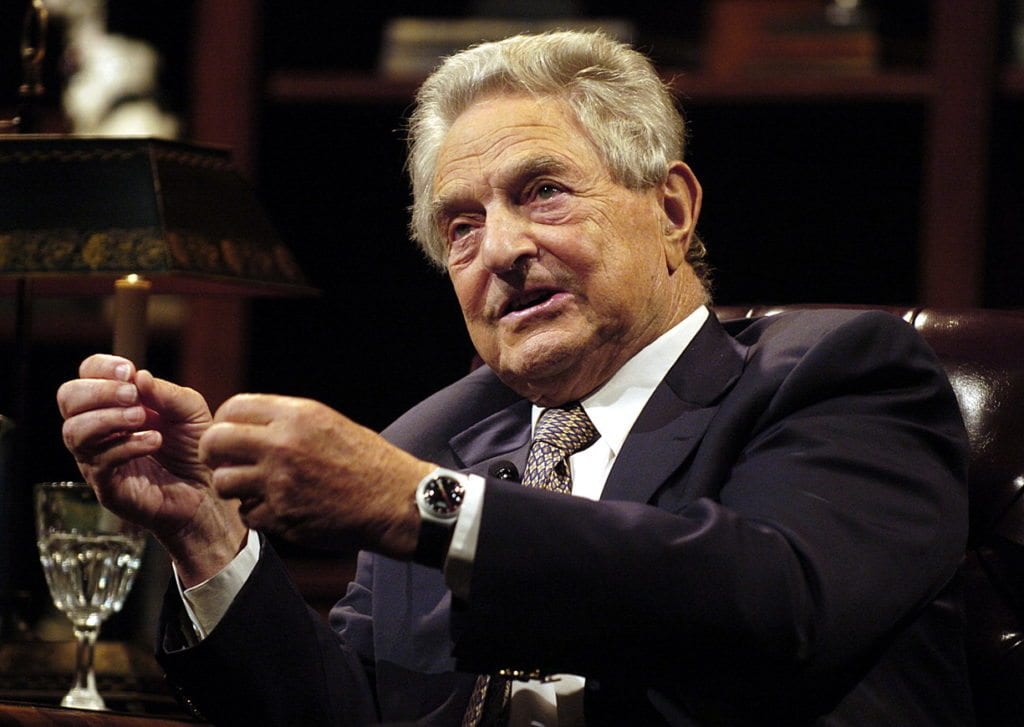 Soros was born in Hungary more than 8 decades ago, when he was in his early teens in 1944 the Nazi-Germany occupied Hungary. In order to escape the Nazi occupation, he posed as a godson of a government employee. Three years later, at 16, he fled the communist country after the war to live with relatives in London. In London, he worked as a waiter and railway potter to support himself while he attended the London School of Economics. Upon graduation, he worked as a traveling salesman and a wholesaler at Welsh seaside resorts as no professional job was forthcoming. During these periods he applied to all the merchant banks in London before he was finally employed at the now defunct finance service provider, Singer and Friedlander. He later moved to New York where he became a budding financial genius. He went on to found Soros Fund management before making a $1 billion profit from his famous bet against the British pound which earned him the name "The Man Who Broke The Bank of England". He is now the world's richest hedge fund manager.
3. Sheldon Adelson – $31.4 billion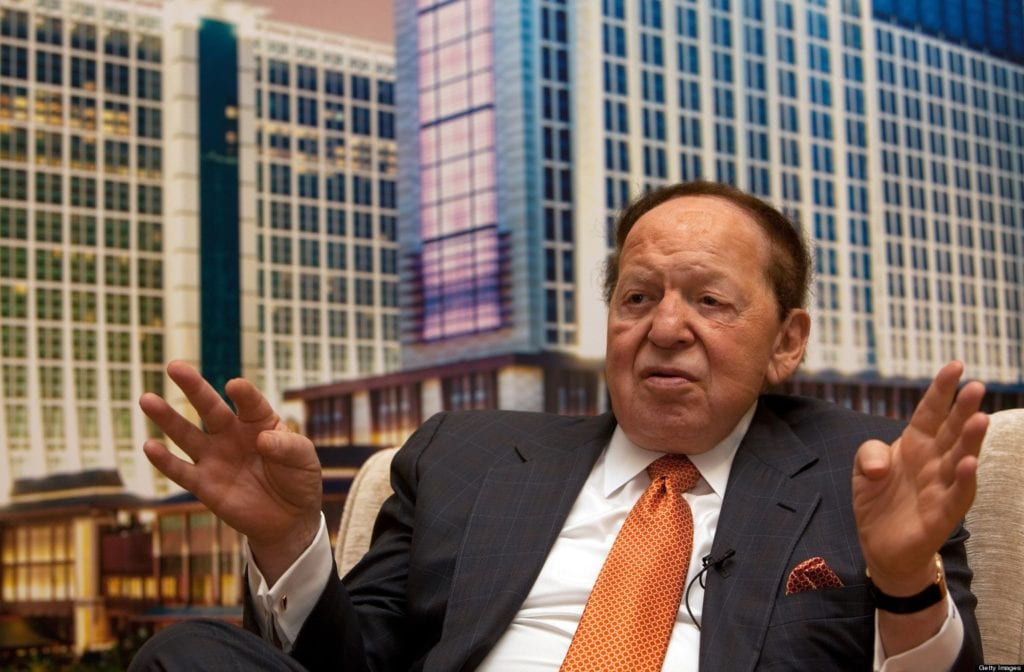 Like everyone on this list, Sheldon was born into a poor home. His dad was a taxi driver while his mom operated a knitting shop. Together with his family, he lived in a single room in a tenement house in Boston. At 12 he became a newspaper vendor with the help of a $200 loan he got from an uncle, three years later he started a candy-vending-machine business with another borrowed $10,000 from an uncle. He attended City College of New York but dropped out to chase other businesses including selling packaged hotel toiletry kits, selling chemical sprays that cleared frozen windshields, and mortgage brokering. His breakthrough came in the late 1970's when he developed COMDEX a computer trade show, he made a fortune when he sold it to a Japanese company. With his profit, he built the Venetian hotel. He is today the CEO of Las Vegas Sands which operates a number of luxury hotels and casinos in the US and Asia, which are among the most expensive buildings in the world.
2. Li Ka-shing – $32.6 billion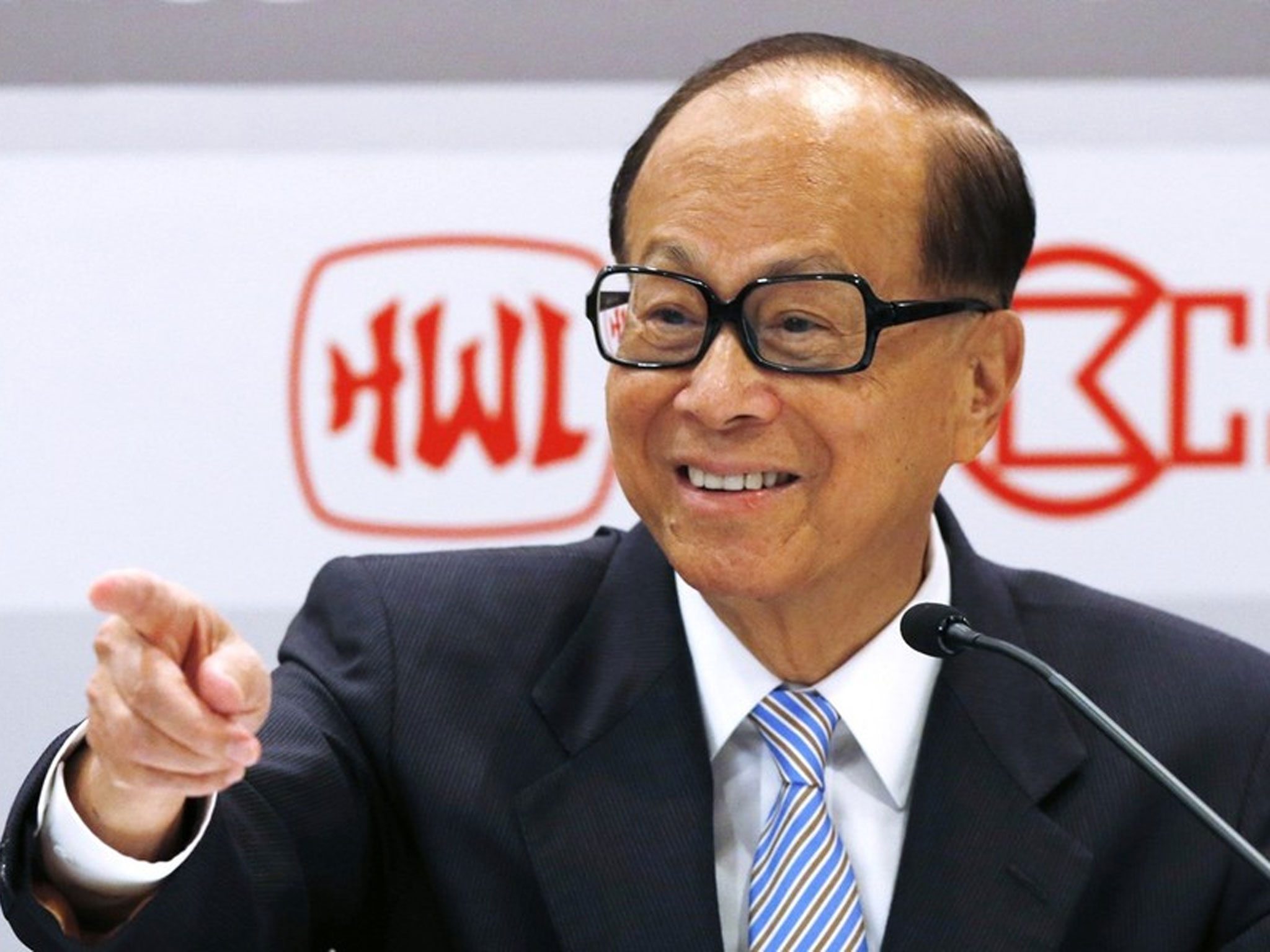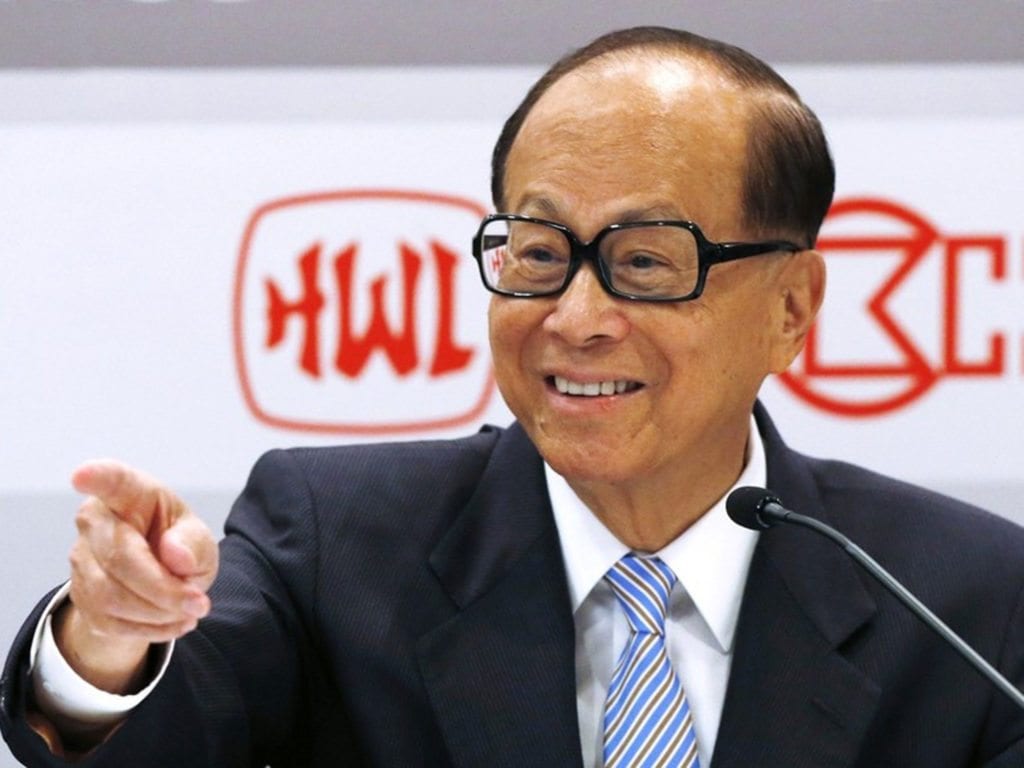 Li Ka Shing is the richest man in all of Asia, but all those billions didn't come easy. His family migrated from China to Hong Kong and at the age of 12 while in school, his dad died. Shing dropped out of school and took a job in a plastic trading company to help support his family. In 1950, he started Cheung Kong Industries with borrowed money from family and friends. Already with the knowledge on how to run a plant, he manufactured high-quality plastic flowers which he sold in Asia and later exported to the US. Shing made a fortune from this and later went on to expand his company to include real estate. He currently owns businesses in almost anything you can think of- hotels, banking, internet, mobile phones, retail outlets, shipping, cement production, airport, domestic transportation, satellite TV and more. Today, he employs over 250,000 people in 52 different countries.
1. Larry Ellison – $45.8 billion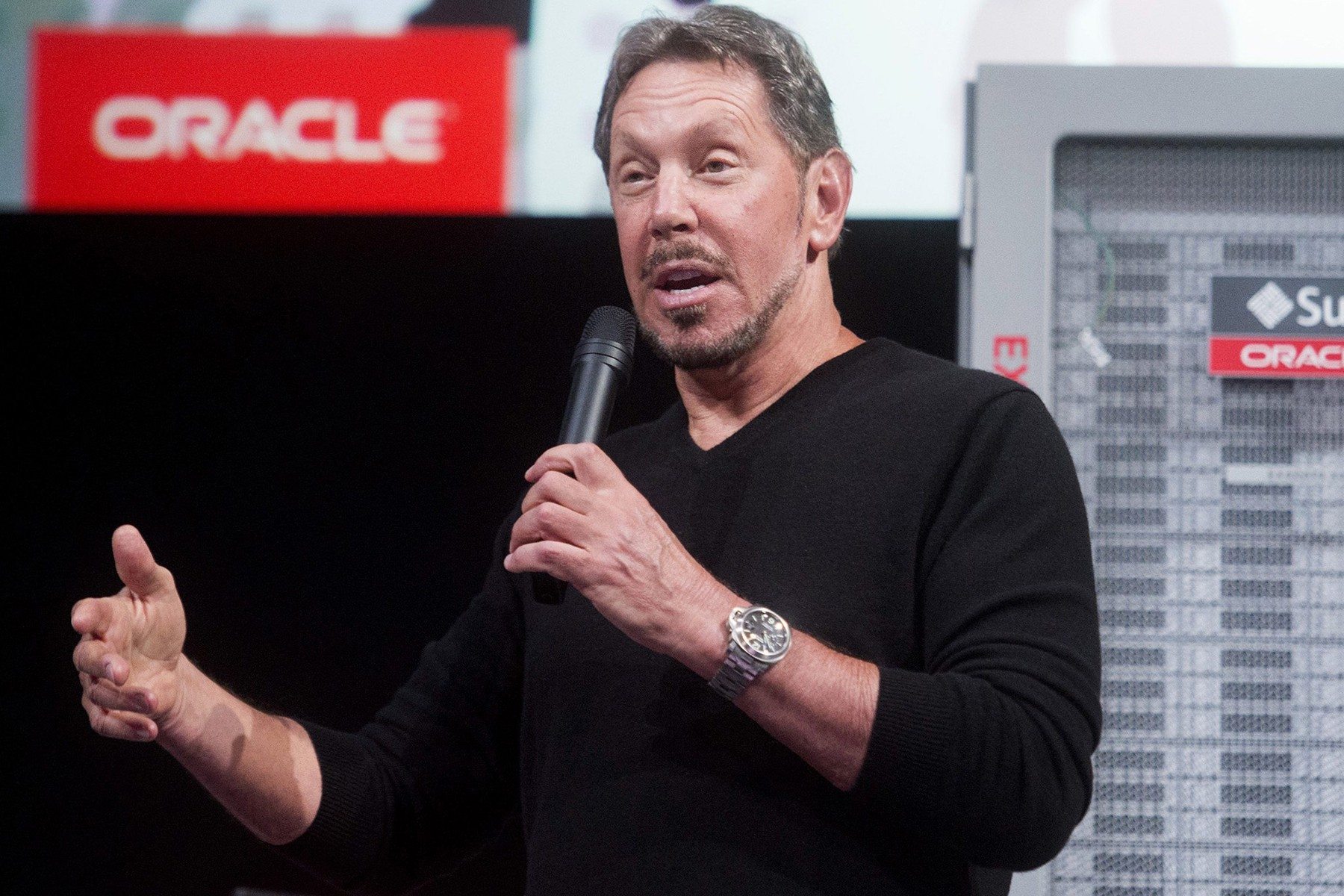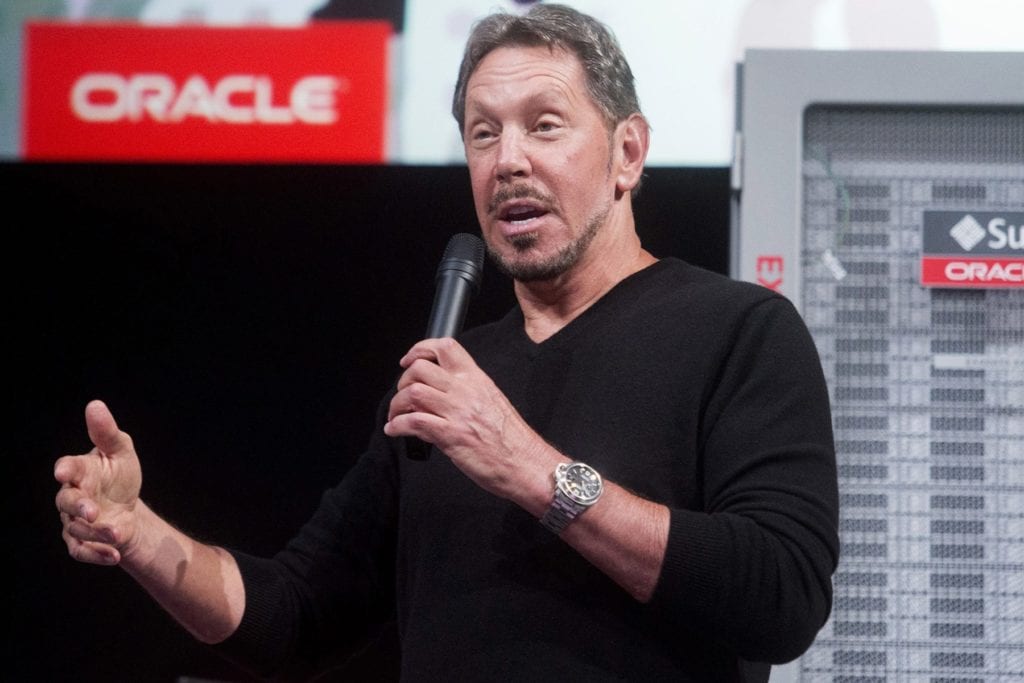 Ellison was born to a single mother in New York City. After he contacted pneumonia at 9 months old, his poor mom gave him up to his aunt and uncle who lived in Chicago for adoption. He dropped out of college just before his final exams in his second year when his adoptive mother died. At 22 he moved to California and after working with an information technology company and developing a database for the CIA, he founded Software Development Laboratories in 1977 which is now known as Oracle. With an annual revenue of almost $40 billion, Oracle is one of the largest technology companies in the world. Ellison stepped down as CEO of Oracle in 2014 but is still well-involved in pulling strings at the company.