Technology has undeniably made a massive impact on the development of today's global economy. A look at the world's wealthiest people reveals that the fastest purveyor of wealth today is technology. It is so fast, that joining the richest young billionaires list, which is something usually achieved by middle-aged men and women, is now a regular occurrence for young tech startup founders.
How young? Several of them are in the late 20s and early 30s. According to Forbes 2021 ranking of the world's 2,095 billionaires, 25 tech billionaires are under the age of 40. These young billionaires have made their money from different tech sectors, ranging from drones to e-commerce to messaging.
Intrigued by the growing number of young tech billionaires, we compiled a list of the wealthiest top 15, along with how they made their money. All data is sourced from Forbes.
These are The Richest Young Billionaires In Tech Under Age 40
15. Brian Armstrong (40) $1 billion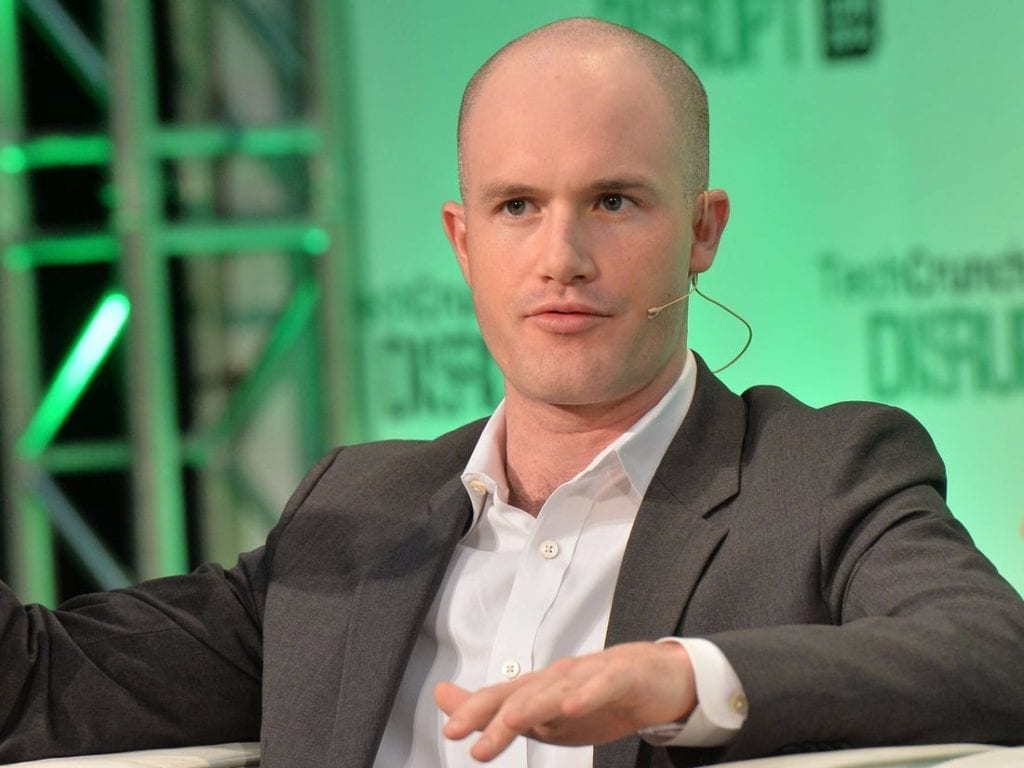 Source of wealth: Coinbase
We live in an age where digital currencies are becoming increasingly relevant in the day-to-day purchase of goods and services and also as a store of wealth. It's therefore not surprising to have one of the richest under 40 tech billionaires on this list as the CEO of a cryptocurrency company – Coinbase. Brian Armstrong founded the San Francisco, California based digital currency exchange company that deals in the exchange, brokerage, and custody services of cryptos like Bitcoin, Bitcoin Cash, Ethereum, Ethereum Classic, Litecoin, Tezos, and many others in about 32 countries and with Bitcoin storage in about 190 countries of the world serving over 35 million users currently.
He founded Coinbase back in 2012 alongside Fred Eshram and the company is currently valued above $8 billion with more than 1, 123 employees on its payroll. Coinbase is by far, the largest cryptocurrency trading company in the USA. The success of the company has helped Brian to his $1 million net worth. Before he founded Coinbase, Brian earned three university degrees: Bachelor's of Computer Science, Bachelor's of Economics, and a Master's of Computer Science from Rice University. He also worked at Airbnb, Deloitte, and UniversityTutor.
14. Ernest Garcia III (41) $2.3 billion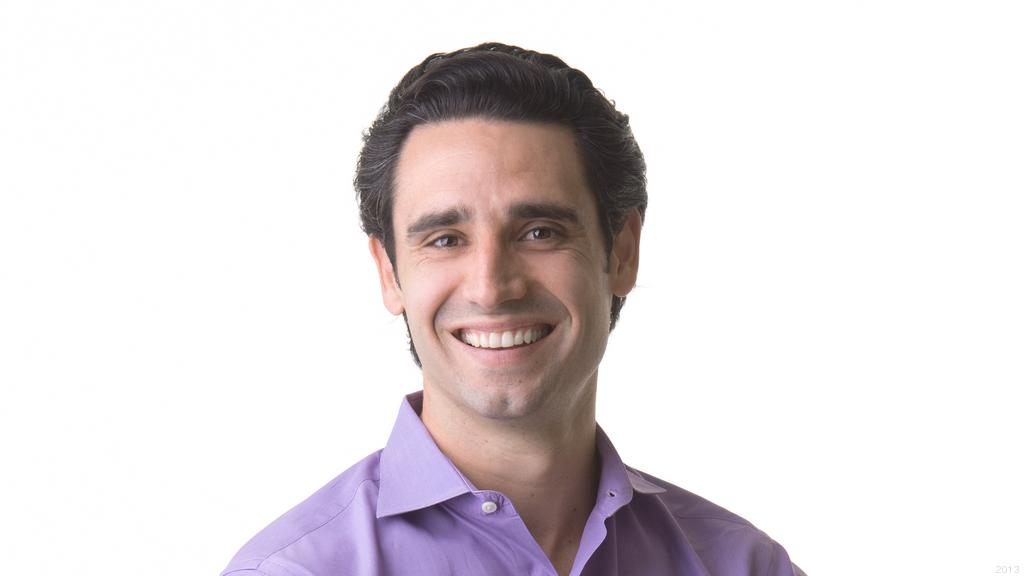 Source of wealth: Caravana
Ernest is the son o American billionaire, used car businessman, and DriveTime Automotive founder Ernest Garcia II. He saw an opportunity in his father's used car business and tapped into it. Today, it has contributed to his net worth of $2.3 billion.
He founded Caravana, an eCommerce platform that deals in the buying and selling of used cars directly to the end-users without passing through middlemen. Caravana became a reality in 2012 as a subsidiary of his father's company. Five years later, the company was able to able to stand on its own following an IPO that raised about $225 million. Since Caravanna came into existence, the company has been so successful that in 2018, Ernest gave out $35 million worth of the company's stock to its employees to commemorate the sale of their 100, 000th car.
13. Evan Spiegel (33) – $4.3 Billion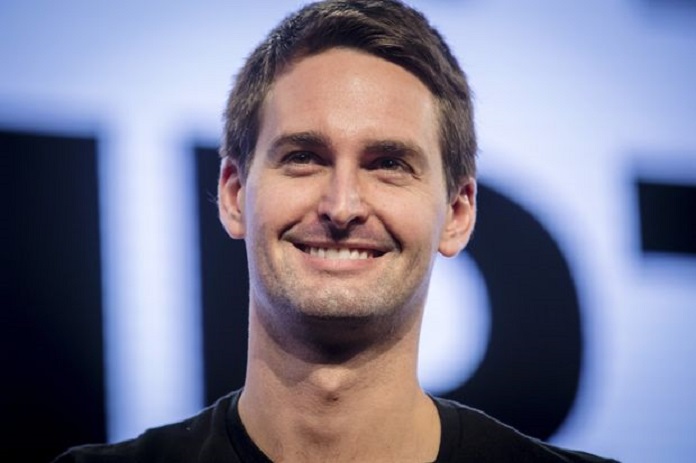 Source of wealth: Snapchat
Evan Spiegel's made waves in 2015 when his app, Snapchat took the world by storm and earned him the title of the world's youngest billionaire. He has since relinquished that title to Kendall Jenner who has cosmetics to thank for her $1 billion fortune. However, Evan remains the youngest tech billionaire in the world, a title he shares with Stripe founder, John Collison.
During his college years at Stanford University, Evan, together with two others in 2011 co-founded Snapchat, an application that enables its users to record videos, take photos, add text and drawings and also share with contacts. The app has over 229 million daily active users, and more than 4 billion Snaps are sent every day.
12. Bobby Murphy (35) – $1.9 Billion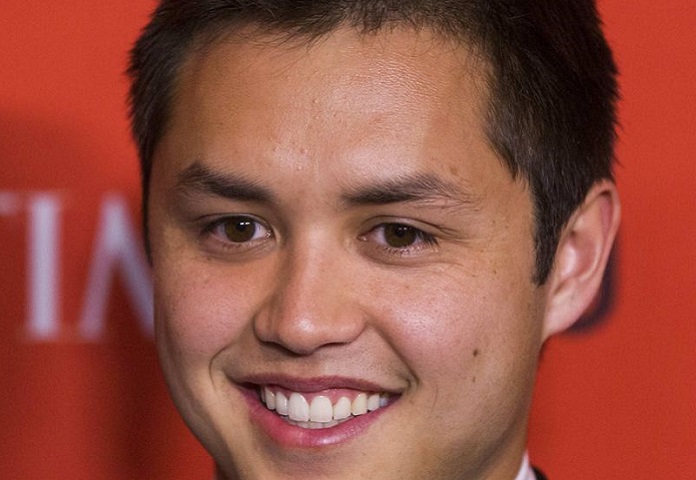 Source of wealth: Snapchat
To puritans, Snapchat is just another app designed to fuel young people's appetite for distraction. But there is no denying that it has transformed its creators into the world's wealthiest people. Bobby Murphy earned his $1.9 billion net worth as co-founder of Snap Inc, the social media company behind Snapchat.
Bobby Murphy, who in most industries, would be a junior executive at best, is the Chief Technological Officer of the $31.57 billion company. Not only is Bobby Murphy, the CTO of this multi-billion-dollar company, but he also has a $47% voting power, which makes him one of the most powerful men in tech. All at the young age of 31.
11. Daniel Ek (40) – $2.4 Billion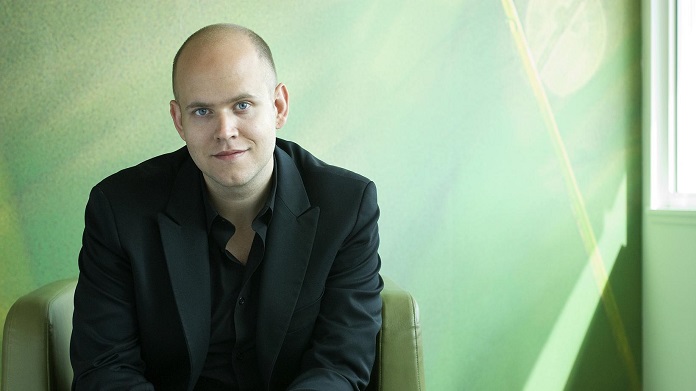 Source of wealth: Spotify
Daniel Ek makes his place at #13 in the 2020 Top 15 richest young billionaires in tech with his global music streaming service, Spotify. He created the streaming service while he was studying engineering at the KTH Royal Institute of Technology. He made his first $100 at the age of 13, and by the age of 18, he was making $50,000 per month making websites for clients.
Daniel first had the idea of Spotify in 2002, and he brought it into existence in October 2008. Today, the company has more than 217 million active users, and the Swedish tech founder is considered the most powerful person in the music industry.
10. John Collison (33) – $3.2 Billion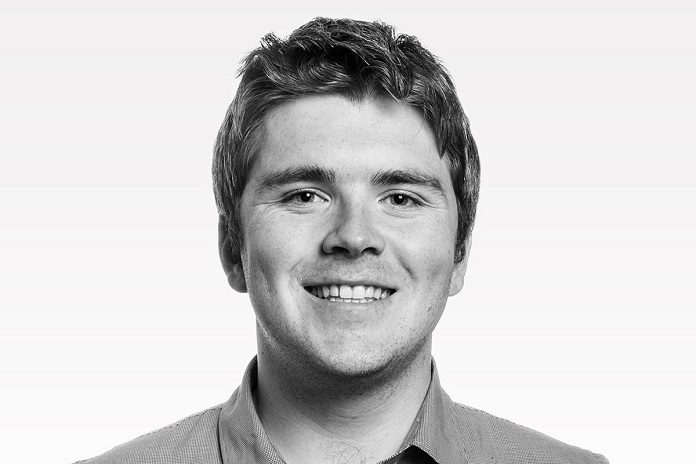 Source of wealth: Stripe
John Collison is a Limerick, Ireland born programmer who co-founded the payment processing company, Stripe, with his older brother, Patrick. The two of them began the journey in 2007 when he was still in secondary school. After he graduated and secured admission at Harvard University, he founded the payment company, backed by major investors like Peter Thiel and Elon Musk.
Today, he and his brother have nurtured the private company to one of the world's recent successes. Stripe, now valued at $36 billion, is available in 28 countries and rising. When the company inevitably goes public, John Collison is likely going to see his net worth increase.
9. Patrick Collison (35) – $3.2 Billion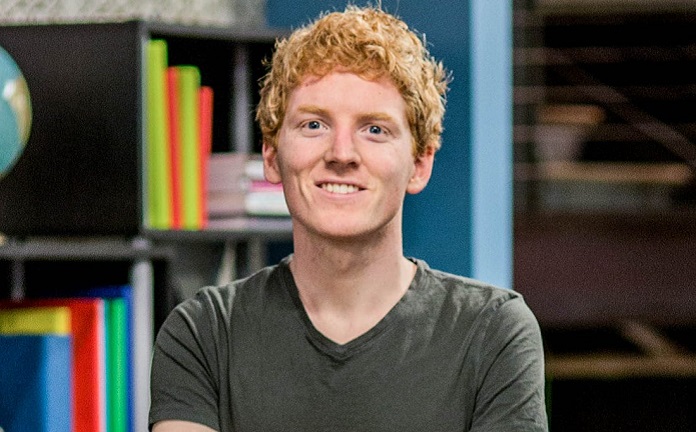 Source of wealth: Stripe
Patrick Collison is the older brother and one half of the duo behind the San Francisco company, Stripe. He began learning computer at the age of eight, and computer programming at the age of 10. Before his quest to conquer the world of financial services, he won the 40th Young Scientist and Technology Exhibition at the age of 16.
He and his brother first featured on the billionaires' list in November 2016, earning the title of the youngest self-made billionaires. Now too old for the title, Patrick Collison can still be recognized as one of the richest young billionaires in technology.
8. Pavel Durov (38) – $3.8 Billion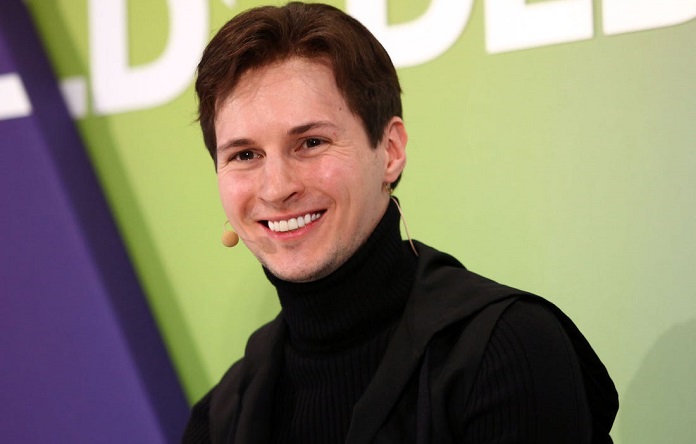 Source of wealth: Telegram and VK
Instant messaging is a huge moneymaker in modern technology. Over the years, a handful of technopreneurs have taken advantage of this opportunity. Pavel Durov, a Soviet Union-born programmer, is one of the most successful opportunists. In the Western world, Telegram is his most popular source of wealth. The messaging app is one of the biggest competitors of Facebook-owned, WhatsApp.
But before Telegram, he made his money as the founder of the social networking site, VK. He started VKontake, which became VK, in 2006. He grew the company into a $3 billion business before his forced exit in April 2014. The most significant contributor to his wealth, Telegram, launched in 2013. As of this writing, the messaging app has more than 400 million monthly active users, with an addition of 1.5 million daily users.
7. Brian Chesky (42) – $4.1 Billion
Source of wealth: Airbnb
Brian Chesky is the CEO and one of the trio co-founders of Airbnb "Air Bed and Breakfast". A website that helps travelers find and rent lodging in rooms or apartments available in privately-owned residences. The foundation of the company began when Brian and his then-roommate and co-founder, Joe Gebbia needed money. They devised a means of making money by renting out their rooms to guests of an industrial design conference in San Francisco who were desperately in need of accommodation as most hotels in the town were fully booked.
Since its inception in 2008, the website has more than 1.5 million room listings and apartments in 34,000 cities and 190 countries. It has also serviced over 30 million guests. Airbnb Inc. is now worth an estimated $26 billion based on market valuation. Thanks to Brian Chesky's 13% stake in the company, he is one of the richest young billionaires in tech with a $4.1 billion net worth.
6. Joe Gebbia (42) – $4.1 Billion
Source of wealth: Airbnb
Gebbia is the co-founder, designer, and chief product officer of Airbnb. While studying at the Rhode Island School of Design where he obtained a Bachelor of Fine arts degree in industrial and graphic design, he met course-mate Brian Chesky, and together they gave birth to the idea of Airbnb in 2008.
Gebbia aided the growth of the company into business travel in 2015 and also the development of new markets in Africa and Cuba. Like Brian Chesky, he also has 13% stakes in Airbnb Inc. Before developing the globally recognized business, Joe worked at Chronicle Books. Since Airbnb, he has launched another company, a modular office furniture business called Neighborhood.
5. Nathan Blecharczyk (40) – $4.2 Billion
Source of wealth: Airbnb
Nathan is the third co-founder and chief technology officer of Airbnb Inc. The Harvard alumnus and Boston-raised businessman guided the company's expansion into Cuba, one of the world's tourist havens. Since finding its feet in Cuba, the company has amassed more than 2000 listings. According to Forbes speculations, Nathan owns a 13% stake in the $26 billion valued private company.
Although Airbnb is his most successful business so far, it is not his first. The rich young billionaire in technology started a web-hosting business in his high school years, that provided services to spammers.
4. Eduardo Saverin (41) – $13.1 Billion
Source of wealth: Facebook
Eduardo is one of the Harvard undergraduates who came up with the idea of Facebook. As the co-founder of Facebook, the majority of his wealth comes from his ample shares in the social media company. Now based in Singapore, he was the former chief financial officer of the social networking company.
Apart from Facebook, the Brazilian is the co-founder and chairman of LA-based private equity firm Velos Partners. The Singapore-based entrepreneur is a significant investor in numerous technology startups including Jumio and Qwiki, an online news site "Tech in Asia". He also invested in the airport car rental service "Silvercar", and India online Kids-wear retailer "Hopscotch".
3. Dustin Moskovitz (39) – $13.9 Billion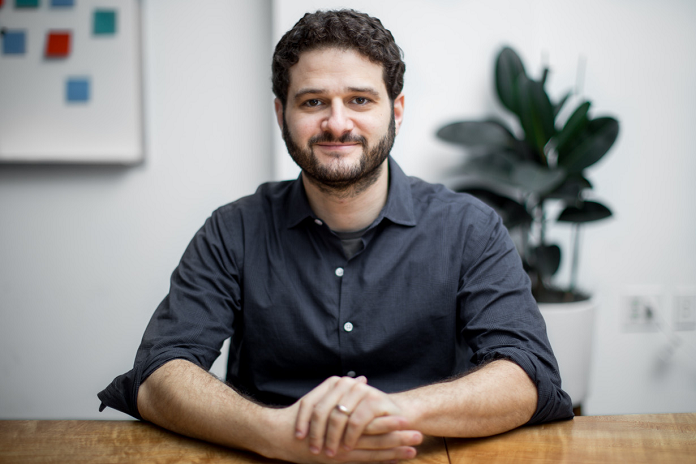 Source of wealth: Facebook
Dustin is the second wealthiest of the four Harvard dorm roommates who co-founded Facebook. He was the company's first chief technology officer and later served as the vice president of engineering.
In 2008, he left Facebook to build Asana a software firm but still kept his 5% stake in Facebook. Dustin also sits on the board of artificial intelligence company Vicarious FPC Inc. and runs Good Ventures, a philanthropic foundation with his wife. Via Good Ventures, he has donated more than $100 million to various charity organizations.
In 2012, Forbes pronounced him the richest self-made billionaire in history. That title has now gone to a Kardashian-Jenner, but he still has his place on this list as one of the richest young billionaires in technology.
2. Zhang Yiming (40) – $16.2 Billion
Source of wealth: TikTok
One of the fascinating things about tech startups is, every year, a new billionaire seems to emerge. In 2020, it was Zhang Yiming, who although started his tech entrepreneurship in 2012, took the world by storm in 2019 with his video sharing platform, TikTok.
He founded ByteDance, his tech company in 2012. The company launched its first product, Neihan Duanzi in March 2012 and followed it up with Toutiao in August. Its most popular product, TikTok, was launched in September 2016 and is the biggest driver of Zhang Yiming's wealth. The platform has more than 800 million users, giving ByteDance more than $100 billion valuation and Zhang Yiming a $16.2 billion net worth, making him the richest young person in tech bested only by one man.
1. Mark Zuckerberg (39) – $86.8 Billion
Source of wealth: Facebook
Except you have been hiding under a rock, everyone knows the story of the Harvard dorm roommates that brought about the invention of Facebook in 2004. At 23, Facebook made Mark a billionaire, making him the first richest young billionaire in tech, and over the years he has done well to ensure that he maintains his place at the top of the list, with more than $86.8 billion in net worth.
He is the chairman, CEO, and richest of all five co-founders of the most popular social media on earth. Facebook employs more than 44,942 people all over the world and has about 2.5 billion monthly active users. Facebook Inc, the company, has under its banner, aside from Facebook, companies like an instant-messaging app, Whatsapp, photo/video-sharing app, Instagram, Libra, and Giphy.
With a market valuation of $670.7 billion, it is no wonder that the White Plains-born programmer is not only the richest young billionaire in tech but one of the richest men in the world.
Other Notable Rich Billionaires in Tech
These billionaires though previously had a place on this list of under 40 tech billionaires. However, they made way to accommodate the entrance of younger billionaires on the list. Nonetheless, their names still come up whenever and wherever young tech billionaires are discussed.
Tobi Lutke (43) – $6.8 Billion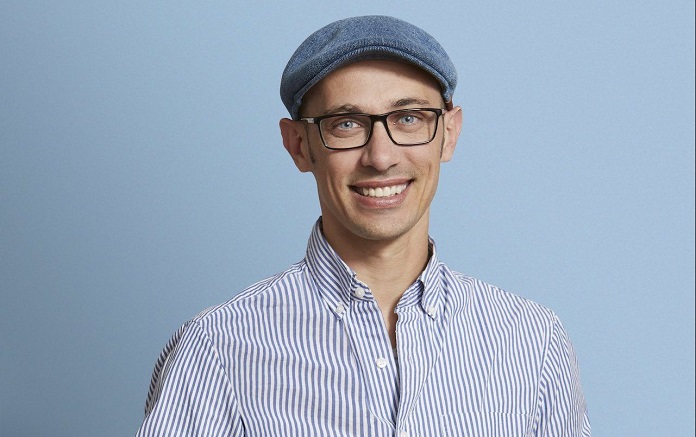 Source of wealth: Shopify
When it comes to technology and North America, the United States does most of the heavy lifting. But Canada, its quiet neighbor is not without its heroes. Tobi Lutke is a German-born Canadian entrepreneur who has attained billionaire status thanks to the creation of Shopify, an e-commerce site for business to customers transactions.
He and his partners, Daniel Weinand and Scott Lake launched the company in 2004. Today, it has more than one million businesses on the platform, across 175 countries, and has processed more than $41.1 billion in merchandise. With more than $1.58 billion in total revenue in 2019, it is no surprise that the Canadian computer programmer has coded his way into the world's richest young billionaires in technology.
Frank Wang (43) – $4.8 Billion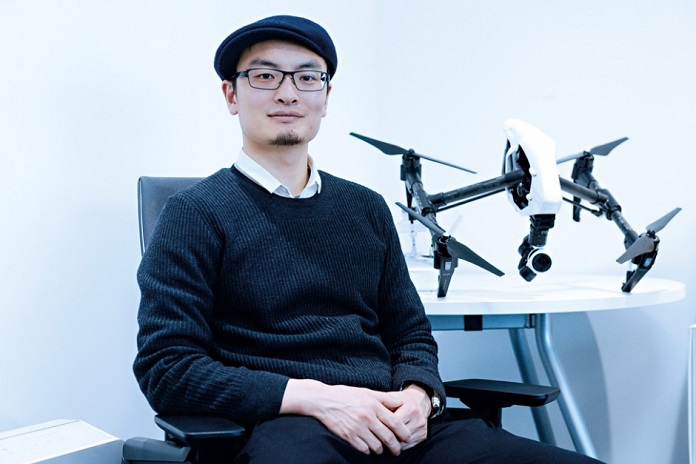 Source of wealth: Drones
Frank Wang is the founder and CEO of China-based Da-Jiang Innovations Science and Technology Co (DJI) a drone manufacturing company. Drones also called unnamed aerial devices (UAV) were initially used for military purposes, but in 2006 Frank invented specialized versions for commercial and recreational uses.
Among all of DJI's products, the Phantom is the most popular. Phantom is a remote-controlled winged camera, capable of capturing images and recording HD videos from incredible heights. Frank started DJI with a borrowed $250k, today, the company is the world's largest drone manufacturer with a valuation of $15 billion. The company also boasts of more than $2.8 billion in yearly revenue, giving Frank Wang his 6th place among the world's richest young billionaires in tech.
Recap of Our 15 Richest Under 40 Tech Billionaires
In summary, these 15 young tech billionaires listed below who are under 40 years old have a combined net worth of about $164.5 billion.
15. Brian Armstrong
14. Ernest Garcia III
13. Evan Spiegel
12. Bobby Murphy
11. Daniel Ek
10. John Collison
9. Patrick Collison
8. Pavel Durov
7. Brian Chesky
6. Joe Gebbia
5. Nathan Blecharczyk
4. Eduardo Saverin
3. Dustin Moskovitz
2. Zhang Yiming
1. Mark Zuckerberg