Young Jeezy, aka – The Snowman is an American rapper, actor and entrepreneur. But there's so much to learn about the great rapper. So, let's just get on with it.
Early Life and Family
Jeezy was born Jay Wayne Jenkins on September 28, 1977, in Columbia, South Carolina and raised in Atalanta, Georgia. He was one of those people who grew up rough. As a result of his parents' separation, he had to move frequently from one family member to the other. Based on that, he claimed to have had a lonely childhood.
As common with hood breeds, Jay ventured into the world of hip-hop music. With an intention to promote the genre rather than become an artist, Jay, 21, founded Corporate Thugz Entertainment (Now CTE World). That was in 1998. Under his label imprint, he began promoting music from Cash Money. Soon, he became a boss in the business. In 2001, Jeezy launched out as a rapper under the moniker Lil J.
Quick Facts About The American Rapper
"Thuggin' Under the Influence (T.U.I.)" was Lil J's debut album released under his independent label, Corporate Thugz Entertainment.
In 2003, he independently released another album titled "Come Shop wit

Me". The 2-CD set sold over 50,000 copies.

In 2004, he joined

Diddy

's Bad Boy Record rap group Boyz n da Hood in 2004 and in 2005, they released an eponymous album which peaked at #1 at the U.S. Billboard Top R&B/Hip-Hop Albums. 

The album also climbed to 

#5 on the US Billboard 200 

Top Rap Albums charts and sold over 400,000 copies.

Already making

waves

as a rapper under his own label, Jenkins became a highly sought after artists by top labels including the likes of Interscope, Warner and Def Jam.

 In 2004, he settled for the latter and in 2005, released "Get It: Thug Motivation 101".

Get It: Thug Motivation 101 became 

his debut studio album with a major label. It peaked at #2 on the Billboard 200, selling over 172,000 units in its first week.

Its debut single, "And Then What" featuring Mannie Fresh peaked at #67 on the Billboard Hot 100.

The most successful single from the album (as well as Jeezy's highest peaking single to date) was "Soul Survivor" featuring Akon which peaked at #4 on the Billboard Hot 100.

The album later received platinum certification from the RIAA, thereby grossing over $1 million.
Young Jeezy's Net Worth
Following Jeezy's solo success, he left the Boyz n da Hood group to focus more on his personal efforts. However, he founded another group U.S.D.A. (United Street Dopeboyz of America). In 2007 their album "Cold Summer" was released and it sold over 95,000 copies in the first week.
His sophomore album "The Inspiration" released in 2006 and was even more successful than his first solo work with Def Jam. It debuted atop the Billboard 200 and sold over 352,000 copies in week 1. The Inspiration featured artists like R Kelly and Keisha Cole. Next up was "The Recession" released in 2008. Again it made it to the top of the Billboard 200 and sold over 260,000 copies (earning about $268,000) in its first week. Later certified Gold by the RIAA, it featured top acts like Kanye West and Nas.
His fourth studio album, "Thug Motivation 103" after much delay was released on December 20, 2011, selling 233,000 copies in its first week. It debuted at #3 on the Billboard 200 and received Gold certification. Jeezy ended 2012 with the release of the mixtape "It's Tha World" which featured Trey Songz, Birdman, 2 Chainz and more. His 2015 album, "Church in These Streets" reached #4 on the Billboard 200 and sold 107,000 units worldwide in its first week.
Apart from his albums and singles, Young Jeezy has featured in singles of other top acts. Some of the most popular ones include; Usher's "Love In This Club", and Akon's "I'm So Paid". The later reached #1 on the Billboard Hot 100. The star continues his work in music and is undoubtedly one of the most consistent rappers of this age in terms of album sales.
Young Jeezy has received not less than 4 Grammy nominations for his work in music. He has also won one BET Award and another BET Hip Hop Award for his music endeavours.
In addition to releasing new songs, touring and running his own label, Young Jeezy is also active in the world of other businesses. He runs a clothing line and also a Tequila brand named Tequila Avion. In 2013, Ken Austin, the founder of Avion named Jeezy as his Multicultural Advisor after Jeezy spit the tequila brand name in one of his songs, describing his love for the brand.
Avion received the highest honour in the spirits industry when it was named "World's Best Tasting Tequila" at the San Francisco World Spirits Competition. Young Jeezy may not be a regular on the Forbes annual rich king list but, there have been years he banked enough to make the cut as one of hip hop's highest earners. In all, Young Jeezy's wealth is estimated at $15 million.
What To Know About His Wife and Kids
Firstly, let's just appreciate Young Jeezy's overall look which is great. He is really a handsome man with a nice physique and, as you might expect, he has a reasonable height standing at 1.75 m which is up to the average height for an American male.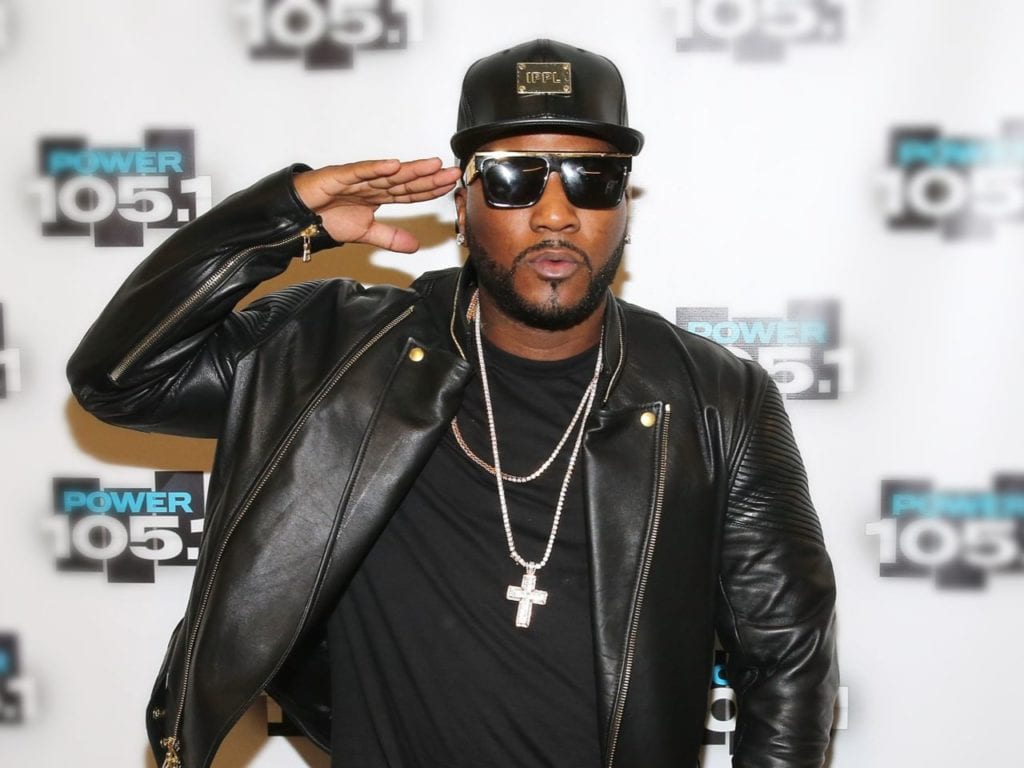 Young Jeezy has three kids in total – two sons and a girl. The oldest son, Jadarius Jenkins whom he shares with his baby mama, Tenesha Dykes is probably the most well known due to his aspiration and his constant presence in the spotlight. Taking up Lil Jeezy as his stage name, he aspires to be a rapper as well. However, for now, the young rapper recently finished from Georgia's Riverwood Academy and is working to obtain his Bachelor's Degree to establish his own fashion line. Much isn't known about Young Jeezy's other son, Shyheim Jenkins. But we presume the young man just like his father will have big dreams for the future.
The rapper's last child, a girl named Amra Nor was a product of his affairs with another lady known as Mahi. According to speculations, the hip-hop star engaged his latest baby mama with a diamond ring and a white Range Rover. The engagement allegedly took place at a dinner. It was also revealed that the two are expecting their second child together, so Amra may soon have a baby brother or sister. Anyway, neither of the two has commented on this speculation to either confirm or debunk it. What we know is that Young Jeezy is a single man.