What is Birdman's net worth?
Birdman's net worth is estimated at $100 million as of 2021, making him one of the world's richest rappers
| Net Worth: | $100 million |
| --- | --- |
| Age/Date of Birth: | 54 years old (February 15, 1969) |
| Height: | 5 feet, 11 inches (1.8 m) |
| Ethnicity/Race: | African American |
| Nationality: | American |
| Wife or Girlfriend: | Toni Braxton (2016-present) |
| Parents: | Johnnie Williams and Gladys Brooks |
Birdman is an American rapper, record producer, and entertainer who made it big financially when he was still a young lad. From producing music for other rappers to producing his own music and venturing into business, he has been successful at almost everything he sets his mind on. Here is the story of one of America's most loved and richest musicians who is also an entrepreneur, he ranked at #5 on Forbes Five 2015, a list of the wealthiest hip-hop artists in the world.
Birdman's Early Life
Born Bryan "Baby'' Williams a day after Valentine's day on 15th February 1969 in New Orleans, Louisiana, Birdman is one of the most known and richest rappers in the world today. He had it rough in life while growing up and didn't have a formal education like most kids his age had access to at the time.
His mum Ms. Gladys died 2 years after he was born, while his father, a Vietnam veteran died in a car accident years later. These unfortunate circumstances put Birdman in an orphanage home for boys for some time and homeless afterwards. Being homeless and without any guidance and no relation looking after him, young Birdman took to the streets and spent his formative years growing up in the crime-ridden Magnolia Projects in the 3rd Ward Orleans. At a time he lived in Ford Heights where he embraced criminal activities like going for robberies, selling heroin and other illegal substances. In the course of time, he got arrested for drug possession and sentenced to 3 years behind bars at Elayn Hunt Correctional Center. Here he spent 22 months of reformation as, by the time he was out, his interest in music had started getting more of his productive time.
Analysis of Birdman's Net Worth and The Founding of Cash Money Records
Birdman is the CEO and founder of Cash Money Records. He founded this company with his brother, Ronald 'slim' Williams in 1987. He has made a lot of money producing music for a number of successful music artists, including Lil Wayne, Juvenile, Drake, and Nicki Minaj. His records have been certified multi-platinum.
Cash Money Records is recognized as the most commercially successful label as far as hip-hop music is concerned. The company has sold 50 million records and has annual revenue in excess of $100 million.
Cash Money Records, later on, signed a distribution deal with Universal Music. This deal would net Cash Money Records a minimum of $30 million even before the company printed a single record. However, the best deal that Cash Money Records ever made with Universal Music was the one that allowed them to own masters. This meant that instead of getting a few pennies for every record sold, the company now began getting several dollars out of the profits generated after the sale of every unit. The profits made by Cash Money Records over the years have contributed immensely to Birdman's net worth.
Birdman has a net worth of $100 million which largely comes from his label and a significant amount from the sale of his own albums in addition to the sale of his clothing line and spirits.
Highlights of His Highest Grossing Songs 
Let's Get Down (2003): Peaked at #14
Hell Yeah (2003): Peaked at #17
I Made It (Cash Money Heroes) (2010): Peaked at #21
Stuntin' Like My Daddy (2006): Peaked at #21
Money To Blow (2009): Peaked at #26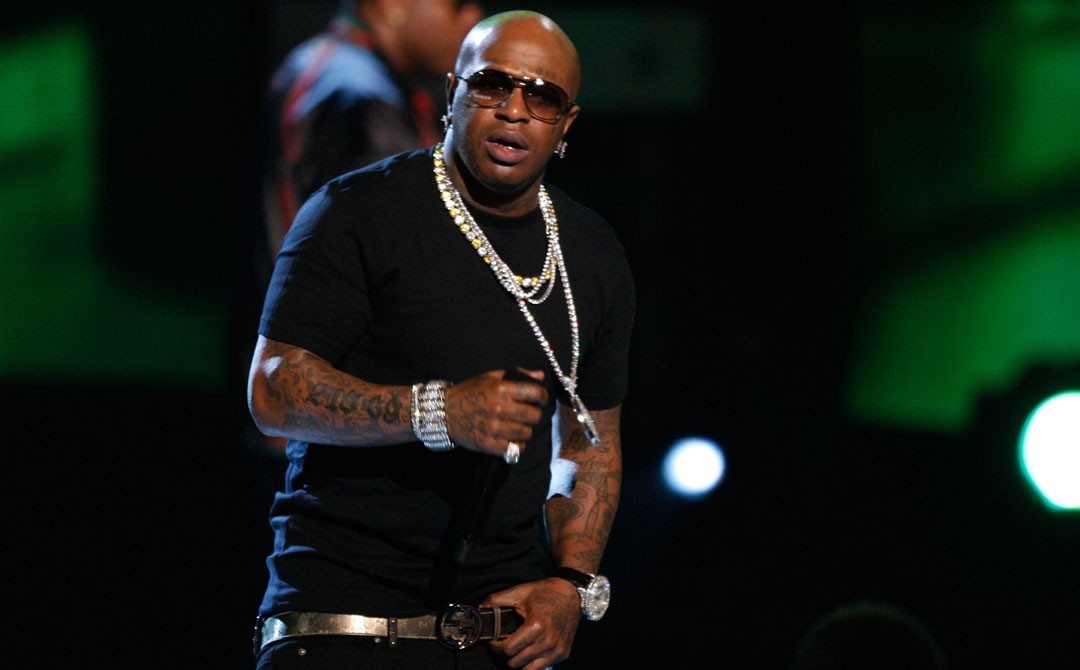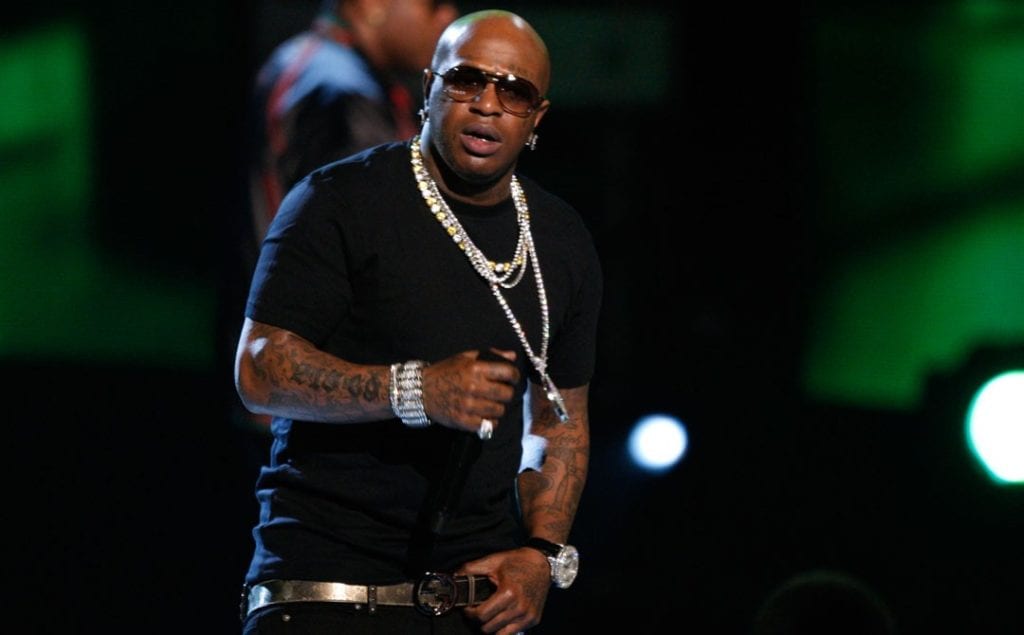 His Income From Music Sales & Other Businesses
Apart from producing music for other artists, Birdman is also a great musician in his own right. In 2000, he was actually nominated for two Grammys for one of his songs in which he collaborated with another rap musician known as Mannie Fresh. By the time he was 22 years old, he was already worth $44 million. Like the records that he produced, his songs also became multi-platinum.
In addition to the record label, Birdman also owns a clothing line business and is in the business of selling spirits.
In 2010 Birdman and his brother were involved in an oil and energy venture under the name "Bronald Oil". They had planned to start exploring and developing oil resources in Oklahoma Osage County and the US Gulf coast. However, everything went quiet and there is no current information on the progress of the venture.
Birdman's Career Earnings (2007 – 2019)

Year
Amount
2007
$12,000,000
2008
$10,000,000
2009
$9,000,000
2010
$10,000,000
2011
$15,000,000
2012
$20,000,000
2013
$21,000,000
2014
$24,000,000
2015
$18,000,000
2016
$18,000,000
2017
$20,000,000
2018
$20,000,000
2019
$20,000,000
Total Earnings:
$217,000,000
An Inside Look at Birdman's Cars, Jewelry, Tattoos, and Houses
Birdman is known for his extravagant lifestyle which appears to be one of his weaknesses. The rapper claims that he buys 10 new cars every six months and gives the old ones away. His fleet includes Maybach Landaulet, Lamborghini Aventador, Bugatti Veyron, and Maybach Exelero.
He is also known to wear jewellery worth millions of dollars at once, including a 15-carat black diamond ring, matching earrings, and a $500 000 grill on his teeth. He has a knack for signature brands like Loius Vuitton and Cartier. His diamond teeth cost $1 million.
Apart from cars and jewellery, another thing that he has in abundance is his tattoos. Birdman is inked in almost all publicly visible part of his body, with each tattoo having an underlying meaning and reason behind each. He mostly gets tattoos for important family and money purposes. However, in recent times, he got rid of the grills on his teeth and is reported to have plans of taking off the tattoos on his face. The tattoos on his face include a star on the side of his face, a cross above his nose and a teardrop at the edge of his eyelid.
He owns a condo in Miami which is worth $30 million. During Hurricane Katrina, he lost 20 houses and 50 cars including 4 Ferraris and 2 Maybachs.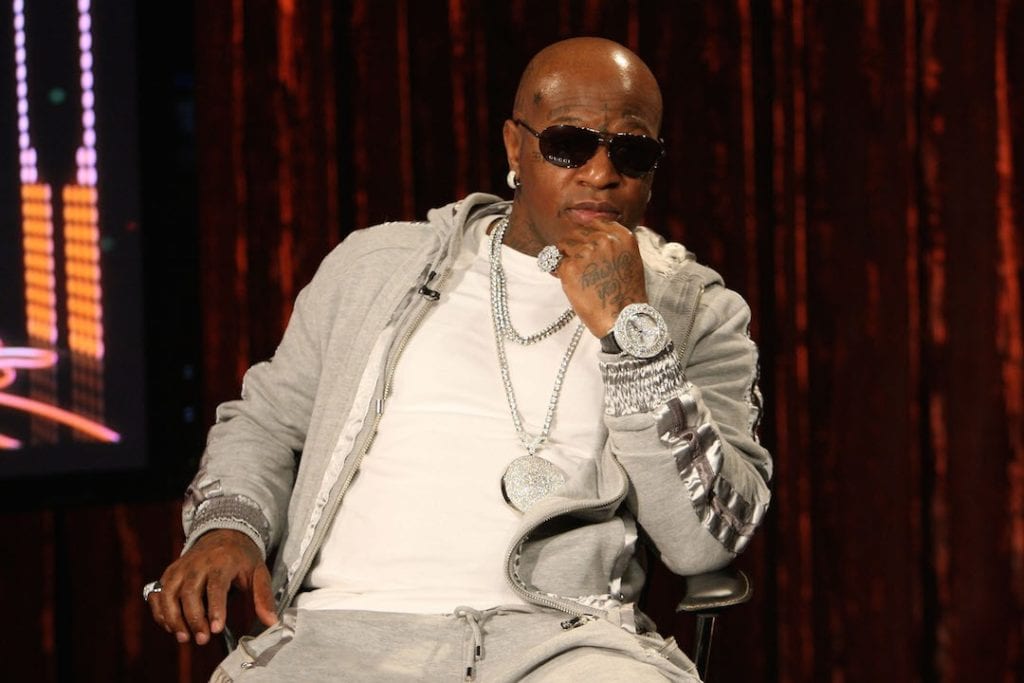 Charity Work
Birdman is also involved in charity work. He has donated a substantial amount of his wealth to charitable causes. At Swizz Beats' 2013 Bronx Charter School for the Arts Fundraiser, Birdman gave $50,000.
During Thanksgiving 2012 at New Orleans, Birdman and brother Ronald 'slim' Williams gave away an undisclosed amount. They also distributed turkeys and other Thanksgiving essentials to residents. Beyond borders, Birdman's cash has benefitted causes in Great Britain.
What is Birdman's Relationship With Toni Braxton?
The rapper's relationship with Toni Braxton has been met with so much public disapproval. The pairing, according to the public's interpretation, is one between a 'bad boy: Birdman' and a 'good girl: Toni Braxton' which shouldn't be.
The tag of good and bad is merely a subjective one and doesn't hold much force to uproot what love planted between Birdman and Toni Braxton.
Birdman and Toni Braxton have known each other for about two decades but a romantic relationship didn't take form until recently. They made their red carpet debut in 2016 but didn't confirm anything, even when rumours went rife about a brewing romance between the two. In August the same year, the rapper gifted Toni with a Bentley SUV, stirring up more rumours in the gossip mill.
.@BIRDMAN5STAR opens up about his relationship with @ToniBraxton. Keep watching: https://t.co/17x7LIHUSQ pic.twitter.com/wlnhUZsuXl

— Wendy Williams (@WendyWilliams) February 20, 2018
They continued to drop hints on social media and public events without really confirming their relationship until 2017 when Braxton's sister Tamar said a resounding yes when asked if Toni and Birdman are still together on The Wendy Williams Show. By November 2017, Braxton was not just spotted with a huge ring on her finger – That Finger, she and Birdman appeared to have tied the knot in secret. This is evident in the congratulatory message her sister sent her on Instagram, referring to her as "Toni Braxton-Williams".
After a series of breaking up and making up, Braxton has vowed to marry Birdman by the end of 2020. This was revealed during a chat with The Rickey Smiley Morning Show, Braxton explained the delay in wedding planning saying.
"We have gone back and forth on wedding dates and we've had a great date but then it was getting too big. We didn't want a big wedding," Toni said. She also admitted that her rapper beau was asking for a "drive-thru" quickie wedding, which she didn't want. "I'm like 'We are NOT doing a drive-thru, I'm not ordering fries after we get married. We've been trying to figure it out." Still, she said she would be Mrs Birdman in the end.
As it stands now, Toni Braxton may have finally gotten married after all. Her youngest sister Tamar Braxton shared a post that indicates this might be the case.
His Take On Being Gay
The subject of Birdman's sexuality which at some point was yet to be addressed caused quite a stir in the public domain. Perhaps judging from his social status, a lot of speculations suggested that Birdman was homosexual, notwithstanding the myriad of women who have made it on his very busy dating timeline.
The music mogul has been romantically linked to some pretty ladies in the past, including Keyshia Cole (2014), Grace Chavez (2011-2016), Kimora Lee Simmons (2004-2014), Trina (2002) and Mia Dumas (1995-2000). He is currently with Toni Braxton and the relationship seems to be heading to something more permanent.
To address the gay claims about him, a video which showed where Birdman took a kiss from his girlfriend, Toni Braxton, went gone viral. We can therefore rightfully infer that he is not gay, at least if the beautiful and talented ladies coming in and out of his love life are anything to go by.
Again, during an interview at Hot 97's "Ebro in the Morning" with hosts Ebro Darden and Laura Stylez, Birdman reiterated that he is straight and if you are in doubt you can Google him out and see for yourself.
Profile Summary
First Name:
Bryan
Last Name:
Brooks
Also Known As:

B-32, Baby With The 32Golds, Stunna, Beatrice, Bubba, Atrice
Sex/Gender:

Male
Profession:

Rapper, Record executive and Entrepreneur
Famous For:
Co-founder and the face of Cash Money Records
Colleges/Universities Attended:

None
Educational Qualifications:

None
Religion:

Christianity
Birthday & Zodiac

Age/Date of Birth:

54 years old (February 15, 1969)
Zodiac Sign:
Aquarius
Birth Place:

New Orleans, Louisiana, U.S.
Nationality:
American
Ethnicity/Race:

African American
Country of Residence:

The United States of America (USA)
Physical Attributes

Height:

5 feet, 11 inches (1.8 m)
Weight:

Unknown
Eye Colour:

Dark Brown
Hair Color:

Bald
Other Body Measurements:

Not Available
Relationships

Marital Status:

Married
Spouse/Partner:

Toni Braxton (2016-present)
Family and Relatives

Father:

Johnnie Williams
Mother:
Gladys Brooks
Children:

Bryan Jr. (born 1997)
Bria (born 1998)
Siblings:
Ronald "Slim" Williams (Brother)
Tamara Williams (Sisters)
Other Relatives:

BenJarvus Green-Ellis (Nephew)
Net Worth
Estimated Net Worth:

$100 million
Salary:
Unknown
Source of Wealth:

Rap music, Clothing line ("Respek") Oil business.