| Net Worth: | -$2 million |
| --- | --- |
| Salary: | Unknown |
| Income Sources: | Album sales and Music tours |
| Age/Date of Birth: | January 8, 1967 |
| Height: | 6 feet 1 inch (1.86 meters) |
| Nationality: | American |
| Last Updated: | 2020 |
R Kelly is a renowned American R&B singer, songwriter, record producer, and a former USBL professional basketball player. He is known for evergreen hits like "Your Body's Callin", "I Believe I Can Fly", "If I Could Turn Back the Hands of Time", and "The World's Greatest". Kelly launched his music career in the late 80s but tasted major success in the early 90s after a debut with the group – Public Announcement.
He was a professional basketball player and was signed in 1997 before returning to music which turned out to be the best of all his careers. Apart from writing, remixing, and producing songs for American first-rate singers like King of Pop Michael Jackson and Aaliyah, Kelly has also collaborated with popular legends like Jay-Z, The Notorious B.I.G, Nas, and others. The King of R&B, in addition to winning 3 Grammy awards has won 11 Soul Train Awards, 6 NAACP Image Awards, 1 BET Award, and numerous Billboard Awards.
A Breakdown of His Net Worth and Career Earnings
Robert Sylvester Kelly may have had his share of life's ups and downs, it's on record, however, that he is one of the successful R&B lords produced in the 1990s. In addition to releasing 12 studio albums, over 75 million of his records have been sold worldwide. At the peak of his career, R. Kelly's net worth was estimated at $100 million, sources estimate that sans his multiple issues with the law, his net worth could have grown to a peak of $200 million. However, in recent times, that figure has taken a significant dip and is now estimated at -$2 million. Yes, you read that right, NEGATIVE $2 million, this means that Kelly's wealth has dipped so much so that he is now in debt.
The reason for this is majorly due to the multiple sexual assault allegations that have plagued his career from as far back as the 90s. He has had to shell out huge sums to settle lawsuits filed against him by women whom he allegedly raped. Multiple criminal sexual abuse allegations including child trafficking and child pornography, as well as divorce settlement and child support payment have taken their toll on Kelly's once highflying career. Here is a look at the rise and fall of who once was one of the most admired music stars in the world.
R Kelly Got His First Break Winning A $100,000 Music Competition Grand Prize
R Kelly was born Robert Sylvester Kelly on January 8, 1967, in Chicago, Illinois. His family which consisted of his single mom, Joanne, and three sisters lived poor in a public housing project in Bronzeville neighborhood in Southside Chicago. Joanne was a singer while her husband was an absent father, who devoted no time to raising his son and beautiful daughters. Kelly's mother passed away in 1993 – just a year before his alleged secret marriage to his first wife.
Kelly inherited his mother's singing talent and began singing in their Baptist church choir at the age of 8. He attended Kenwood Academy, Hyde Park, where he continued singing and was also part of the basketball team. Kelly formed a group MGM with three other friends and began street performing under the Chicago 'L' tracks. In 1989, the group competed in the TV talent show "Big Break" and won the $100,000 grand prize. They released their first single in 1990 but disbanded shortly after. Kelly signed with Jive records in 1991 and joined another group called Public Announcement. With them, he released his debut album "Born into the 90's" in 1992. Kelly broke from the group and went solo in 1993.
For 25 Years (1985 – 2010) R. Kelly Was Billboard's Most Successful RnB Artist
During the peak of his career, Kelly earned primarily from music sales and touring. His solo career was immediately successful following the release of his debut solo album "12 Play" on 8 November 1993 which was an instant hit. The album produced the song "Bump N' Grind" which peaked atop and spent 12 weeks on the Billboard Hot R&B Singles chart. A year, later "12 Play" was certified platinum 6 times by RIAA.
Kelly then added producing and songwriting to his repertoire. He was responsible for bringing his protege pop singer, Aaliyah to the limelight. Kelly produced her entire debut album "Age Ain't Nothing But a Number" which debuted at #18 on Billboard 200 and sold over 3 million copies in the US alone. The album title sparked controversies following his marriage at the time to Aaliyah who was under-aged and only 15. The pair later annulled the marriage. Kelly's other protege which he produced under his Rockland Records included Boo & Gotti and Sparkle.
Kelly's success continued with his song penning skills. He wrote and composed songs for top acts like Toni Braxton, Barry White, Janet Jackson, Michael Jackson, and others. R Kelly received his first Grammy nomination for writing, producing, and composing the Michael Jackson hit song "You Are Not Alone". In 1996, he received three Grammy Awards for writing producing, and composing "I Believe I Can Fly" which was the soundtrack for the Michael Jordan animated movie "Space Jam". Kelly has also written hit songs used as a soundtrack for other movies, they include; "Gotham City" for Batman & Robin (1997) and "Fortunate" for Life (1999).
His sophomore self-titled album was released in November 1995. It peaked at #1 on Billboard 200 chart making it his first. It sold over 4 million copies receiving a 4-times platinum certification from RIAA.
R Kelly became a professional basketball player in 1997 after he signed with USBL's Atlantic City Seagulls. Fortunately, the contract didn't prohibit his involvement with music. Kelly ended his B-ball career in 1999 to become the first musician ever to have a professional basketball career. His fourth studio album "R." (1998) is his most commercially successful album to date, having sold 8 million copies in the US and another 4 million worldwide. R Kelly's success continued throughout the 2000s. He was also successful on the road making a peak of $150,000 per show. He would go on to release a total of 13 studio albums and 3 collaboration albums (2 with Jay Z).
A Highlight of Kelly's Estimated Net Worth Over The Years
(1990s – 2010s) – $100 million – $150 million
Earnings from Love Letter Tour (2011) – $4.4 million from 34 shows
Earnings from The Buffet Tour (2016) – $2.5 million from 37 shows
(2017 – 2019) – $100,000 – $1 million
2019/2020 – -$2 million
R Kelly Now Earns Only From Music Streams
Following the reveal of more details of Kelly's bizarre sex life as aired on Surviving R Kelly (which premiered in January 2019), the record label he was signed to RCA/Sony dropped him from their roster. He was slated to release two more albums with the label, but all future releases have been put on hold which prevents Kelly from earning any more money from the label.
The many controversies surrounding him have also seen him blocked from touring overseas in many countries including Australia where a group of politicians lobbied to have him banned after he announced an Australian tour in February 2019. Also, celebrities including Celine Dion and Lady Gaga have removed their duets with R Kelly from their streaming platforms.
However, Kelly still seems to have a loyal fan base streaming his music, though Spotify and other streaming platforms have stopped featuring Kelly's music on their public playlist, Spotify continues to have his song on their platform for fans to stream though their account but the platform no longer recommends his song on their public weekly playlist. Spotify pays about $0.006 to $0.0084 per stream to the holder of music rights. Music attorney Lisa Alter told USA Today that though money is being generated for Kelly via Spotify, she doubts if the money is getting to him. She pointed out that Kelly may not be receiving Spotify payments if he has committed it as collateral to obtain a loan. Alter also pointed out that Kelly could be receiving royalties from a couple of other sources including performing rights associations.
Kelly Lived in the Lap of Luxury During His Peak Years
R Kelly's spending habit has varied per his life experiences over the years. He has bought and sold a number of houses in Olympia Fields, Illinois, one of which he sold in 2002 for $2.5 million. Kelly lost one of his houses in the area to foreclosure. He had placed the house on a short sale in 2011 at an asking price of $1.5 million but the mansion featuring 22,000 square feet, 6 bedrooms, 8 full and 6 half bathrooms failed to find a buyer. He owed $3 million on the house.
Once valued at over $5 million, JP Morgan Chase purchased it at a foreclosure auction for a price of $950,000. Kelly also rented two houses in Atlanta, Georgia but was in 2018 kicked out of them as his woes mounted due to failure to pay back fees and rent of about $30,000. In early 2019, Kelly was said to be living in a rented apartment in Donald Trump's Tower in Chicago. In his heydays, Kelly owned a couple of luxury automobiles including a Maybach 62S and a custom-built Zoragy Sylvester.
From Sexual Crimes To Divorce Settlement, Kelly Has Lost Money Through Many Means
R Kelly has faced so many controversies. From being acquitted of child pornography charges to allegedly running a sex cult in Georgia, where he exploits young women, the R&B singer has certainly not fared so well as a superstar and all of these and more have taken their toll on his once-booming wealth.
Settlement Fees For Sexual Charges
Nothing has plagued Kelly's career as much as charges of sexual misconduct and the number of women who've come forward with charges are at least a dozen beginning from the 90s. The first woman to accuse Kelly of sexual misconduct was Tiffany Hawkins back in 1996, Kelly settled with $250, 000 after she requested $10 million in her filing. Kelly has settled about a dozen other sexual abuse cases out-of-court paying fees to underaged girls Tracy Sampson, Montina Woods, and Patrice Jones.
Divorce Settlement and Child Support Payments To Ex-wife, Andrea Lee
In 2009 when Kelly and his wife Andrea Lee divorced ending their 13-year marriage. The court ordered Kelly to pay $1 million in divorce settlement which according to The Chicago Tribune was the bulk of the singer's earnings that year. He was also ordered to pay Andrea $10,000 monthly for alimony and $250,000 in child support. The alimony payments stopped following Andrea's remarriage in 2014. R Kelly was also to pay his daughter's college tuition. The singer has blamed his wife for the woes that have plagued his career, he accuses her of tarnishing his image with domestic violence allegations.
Back Taxes of Over $20 million 
R Kelly has also made bad financial decisions that have taken a chunk of his wealth. It is estimated that throughout his career, he has had to spend at least $20 million to pay back taxes to the IRS. Beginning in 2005, reports were being made of tax liens filed against the musician, that year, he was forced to pay about $1.5 million. Other liens followed in 2006 through to 2010 and then yet again in 2017. The singer would admit in early 2019 in his 19-minute song titled "I Admit" that he was told that he owed $20 million to the IRS in back taxes and was told he'd lose his home and have to sell off his cars.
Kelly's Back Payments To The IRS;
2005 – $1,472,366.77
2006 – $ 710,520.51
2007 – $ 376,180.11
2008 – $1,122,694.90
2009 – $ 173,815.18
2010 – $ 992,495.24
2017 – $730,000
Kelly's First Marriage To Aaliyah Was Short-Lived
Full Name: Aaliyah Dana Haughton
Date of Birth: January 16, 1979
Died: August 25, 2001
Place of Birth: Brooklyn, New York
Occupation: Singer, Actress, Model
Years Active: 1989–2001
Spouse: R Kelly (1994 – 1995)
Kelly's first marriage was to Aaliyah in 1994. Their union, however, collapsed in 1995 after it was marred by controversies. First, it was alleged that Aaliyah married Kelly underage and that she lied about her age in their marriage certificate (She first met Kelly at 12 while she wedded him at 15 but signed her marriage certificate as an 18-year-old).
Secondly, it was alleged that Aaliyah's parents didn't consent to the marriage, amid claims that she fell pregnant for Kelly. Aaliyah died with eight of her music crew in the Bahamas on August 25, 2001, in a plane crash. Fresh details about their marriage surfaced in December 2019 when bribery charges were brought against Kelly for allegedly bribing a government employee in 1994 to obtain a fake ID for Aaliyah.
Kelly Married Andrea Lee In 1996
Full Name: Andrea Danyell Kelly (née Lee)
Date of Birth: January 29, 1974
Place of Birth: Chicago, Illinois
Occupation: Choreographer, Dancer, and Actress
No. of Kids: 3 (with R Kelly)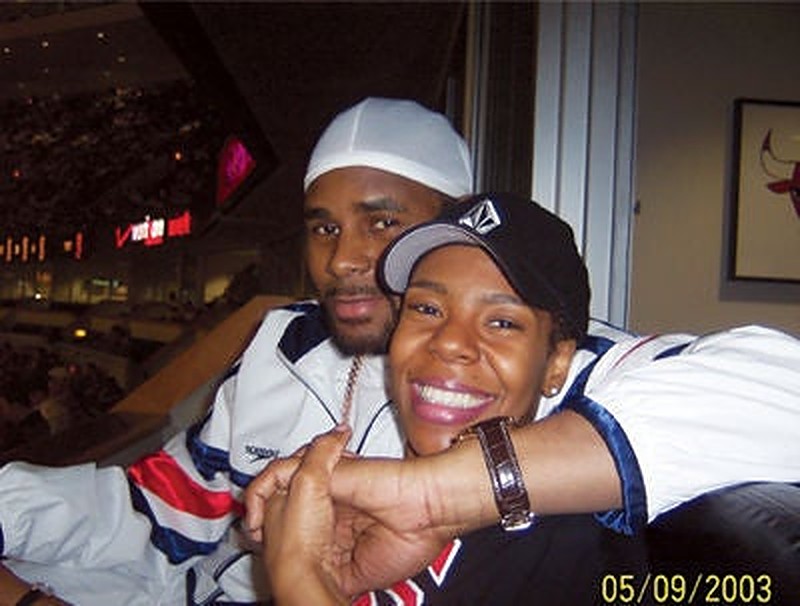 Kelly's last known wife is Andrea Kelly, whom he married in 1996. Andrea is the mother of Kelly's three children – Joann Kelly, Jaya Kelly, (now Jay), and Robert, Jr. Kelly's ex-wife is a professional dancer and choreographer with a few acting credits to her name as well. She appeared in the music video for a couple of Kelly's songs including "Thoia Thoing."
The raunchy R&B singer and Andrea divorced in 2009 after almost 13 years of staying together. Following their divorce, Andrea went on to marry Brian Mckee, another R&B singer in 2014. But she divorced him just after two months of marriage, alleging extramarital affairs.
In her divorce filing, she accused Kelly of domestic violence. In 2018, she spoke about the divorce publicly for the first time during her appearance on The View. She said her reason for speaking out after so long was to encourage other victims of domestic violence not to remain in silence. She alleged that she became suicidal as a result of abuse at the hands of Kelly and that she currently suffers from PTSD which began after Kelly assaulted her in the back of his Hummer. She also narrated another instance where Kelly tied her up and raped her. Andrea came out with even more graphic details during her appearance on Surviving R. Kelly, a Lifetime documentary that premiered in 2019, the show features several women narrating their experience of sexual abuse at the hands of R Kelly.
After his divorce from Andrea, Kelly's love life was never really smooth sailing and the frequent allegations of sexual assault made it even more complicated. His last known girlfriend was Kitti Jones, a DJ at Dallas Radio Station. R Kelly and Jones' relationship was deemed to have been rosy and running smoothly until it emerged in October 2017 that the R&B singer abused, punished, and forced Jones to have sexual relationships with other women.
These horrific allegations were made by Jones during an interview with Rolling Stones Magazine. While dropping the bombshell, Kitti admitted that she almost took her life at a point due to her experiences. The two met at an event in 2011. Jones later joined R Kelly in his Chigaco home after they began dating. Kitti Jones is one of the many women who have appeared in Surviving R. Kelly narrating the horrors they suffered at the hands of the disgraced musician.
Kelly and Andrea Lee Have Three Children
Joann Kelly
Date of Birth: 1998
Place of Birth: Chicago, Illinois, United States
Occupation: Singer
Joan Kelly inherited her father's music genes and sings with the stage name Buku Abi, perhaps to avoid confusion with the late English blues singer Jo Ann Kelly. For the first time in January 2019, Joan spoke about the multiple sexual abuse allegations against her father in a poignant Instagram post, expressing how difficult it was to deal with the "monster" that her father is, she concluded by sending well wishes to all of his victims. Joan released her debut EP titled "Don't Call Me," in March 2019, around the same time she revealed more details about her relationship with her father in an interview with Associated Press. She had tried to mend her relationship with him in 2015 when they both did the song, "Wanna Be There," which was part of R Kelly's 2015 album Buffet, however, subsequent events would see her completely estranged from her father. She lives in Miami and continues to pursue her passion for music which she said liberated her when she went through bullying and contemplated suicide in school due to her father's actions.
Jaya Kelly, now Jaah Kelly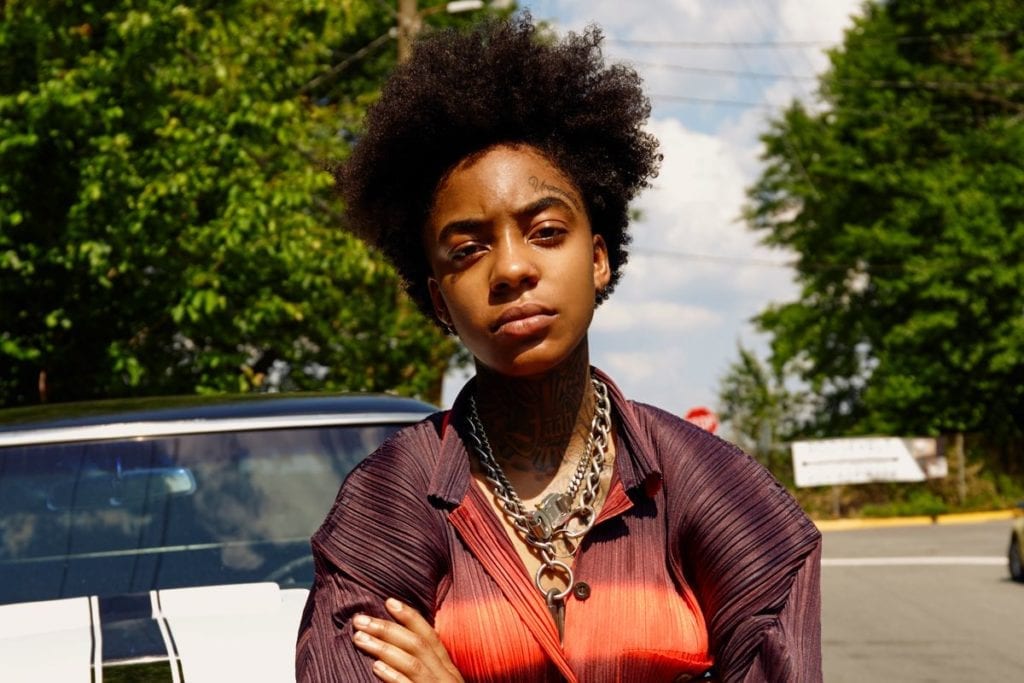 Kelly's second daughter Jaya Kelly now identifies as a boy and goes by Jaah, she first went by Jay. She came out as transgender at the age of 14 on her Instagram page, on her now-defunct Ask.fm page in 2014, she confessed that she first identified as a male when she was between six to seven years and came out to her mom at 10. While Jaah has the support of her mother, her father, Kelly is yet to comment on his daughter's decision to become a son. Jaah is a budding music producer under the name JaahBaby, he produced a song on her sister Joan's debut EP. Her first public interview was with Paper Mag in June, 2019 where she revealed more details about her sexuality. She stated that she became severely depressed after coming out and as a result spent 3 weeks in a psychiatric hospital.
Robert Kelly Jr.
Date of Birth: 2002
R Kelly's youngest son Robert is named after him. His mother Andrea revealed in Surviving R Kelly that she almost lost Kelly Jr. when she was pregnant with him due to Kelly's constant emotional and physical abuse. She revealed that due to the stress she suffered, doctors could not find her baby's heartbeat when she went to the hospital and as a result had to induce labor in order to save his life. Kelly Jr., like the rest of his siblings, is estranged from his father and refers to him as Robert Sr. He opened an Instagram account in 2016 with the name @ra.b.it but deactivated it in 2018 and has since stayed off social media.
The dread-haired Kelly Jr., like his siblings, also inherited musical skills from his father. His mother once posted a proud mom moment of him rapping for his school Griffin Middle School's music video (video below, he raps the second verse) urging kids to focus on their studies. He is occasionally seen on his mom's Instagram page.
Where is R Kelly Now?
R Kelly was arrested in March 2019 for failure to pay back child support of over $160,000 which the court had ordered him to. Following his arrest, he was only able to pay $62, 499 two months later, and as a result, was remanded in custody. Kelly was later able to complete the payment which included college tuition for his daughter Joan which he had stopped paying and as a result forced her out of school.
Back in 2008, the musician was tried and acquitted in Chicago on charges of child pornography, but as sexual charges against him have continued to mount, he has become less and less lucky. Soon after he was released after paying back child support, R Kelly was facing fresh charges in court which came hot on the heels of the Lifetime docuseries Surviving R Kelly. He was arrested again in February 2019 with his bail set at $1 million. Kelly was only released after a friend, a lady named Valencia Love who reportedly met him on a boat cruise months prior paid $100,000 (10% of the bail bond) which was enough to satisfy conditions to release him.
In July 2019, Kelly was arrested yet again in Chicago and charged with 13 counts of federal sex trafficking and obstruction of justice charges. It is the first time federal charges are being brought against him. Kelly also faces similar charges in New York. He is being held in a federal prison in Chicago without bail, all of Kelly's attempt to request for bail has been futile.
In November 2020, it was reported that a hearing on Kelly's case would begin in 2021. It was also revealed that the case would be heard by an anonymous jury. US District Judge Ann M. Donnelly said the anonymous hearing was vital due to Kelly's history of obstructing the judicial process.
Profile Summary
First Name:
Robert
Last Name:
Kelly
Estimated Net Worth:

-$2 million
Salary:
Unknown
Source of Wealth:
Album sales and Music tours
Last Updated:

2020
Also Known As:

Pied Piper of R&B, King of R&B, King of Pop-Soul
Sex/Gender:

Male
Profession:

Singer, Songwriter, Record producer, Actor
Famous For:
Songs including "I Believe I Can Fly", "Step In The Name of Love", "Bump N' Grind".
Colleges/Universities Attended:

N/A
Educational Qualifications:

N/A
Religion:

Christianity
Birthday & Zodiac

Age/Date of Birth:

January 8, 1967
Zodiac Sign:
Capricorn
Birth Place:

Chicago, Illinois, USA
Nationality:
American
Ethnicity/Race:

African American
Country of Residence:

united States of America (USA)
Physical Attributes

Height:

6 feet 1 inch (1.86 meters)
Weight:

91kg (200 lb )
Eye Colour:

Dark Brown
Hair Color:

Black
Other Body Measurements:

Chest: 44inches (112cm)
Arm/Biceps: 14inches (35.5cm)
Waist: 35inches (89cm)
Relationships

Marital Status:

Divorced
Spouse/Partner:

Jocelyn Savage
Previously Married:
Aaliyah (August 1994-February 1995),
Andrea Danyell (1996-2009)
Family and Relatives

Father:

Unknown
Mother:
Joanne
Children:

Robert Kelly Jr. (Daughter)
Jaah Kelly (Daughter)
Joann Kelly(Daughter)
Siblings:
Bruce Kelly (Brother)
Carey Kelly (Brother)
Theresa Kelly (Sister)
Other Relatives:

Unknown