It must be amazing to be Floyd Mayweather. That dude always has us drooling with his brand new purchases. This time, it is a private jet! And did I hear you say Mayweather already owned a private jet? Yes, You're right, but if you're thinking this brand new purchase is a replacement for the old one, think again!
Dubbed Air Mayweather 2, Floyd Mayweather's new private jet is a 12-passenger Gulfstream III and as the name implies, the jet isn't a replacement but a second addition to the retired boxer's ever-growing fleet of luxury toys.
As usual, Mayweather took to his Instagram page, to reveal his brand new addition with a video tour that was taken down shortly afterwards.
Surprisingly, Mayweather didn't reveal how much he paid for his new baby and whether or not he paid all in cash like he did with his new sprawling ultra modern mansion in Miami. However, our findings revealed that jets of such caliber cost around $40 million!.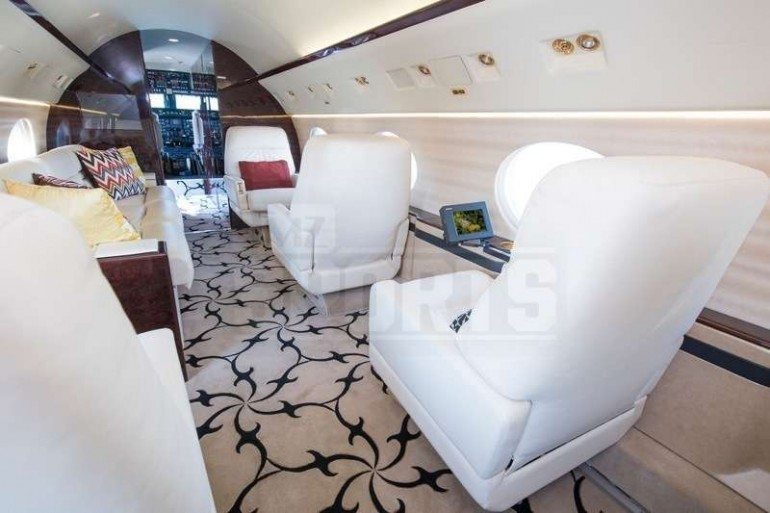 The interiors of Air Mayweather 2 features gold accents throughout including a gold sink, and gold cup holders, as well as white leather seats and a fully stocked kitchen. Judging from the predominant color of his cars as well as his new Miami house, white appears to be Mayweather's favorite color.
Obviously, retirement and being dethroned by Cristiano Ronaldo as the highest-paid athlete in the world isn't a hindrance to Mayweather's lavish spending and he clearly wants us to know that.
See Also: The Interiors of Jacke Chan's $20 Million Embraer Private Jet
More Photos of Air Mayweather 2…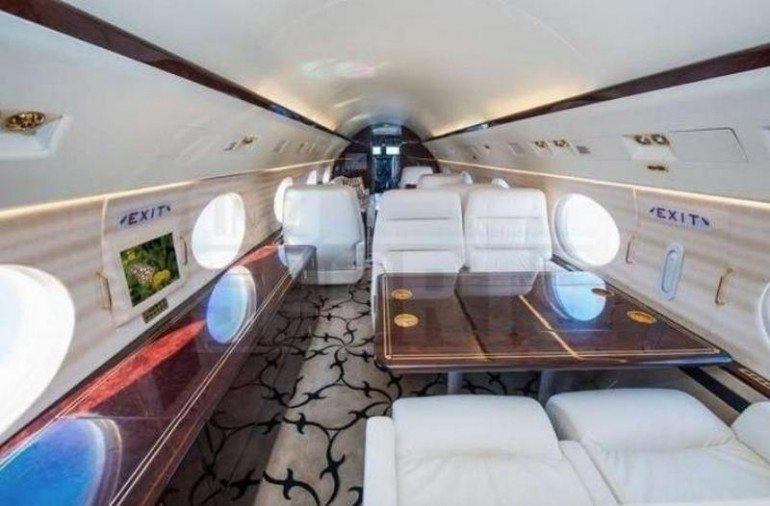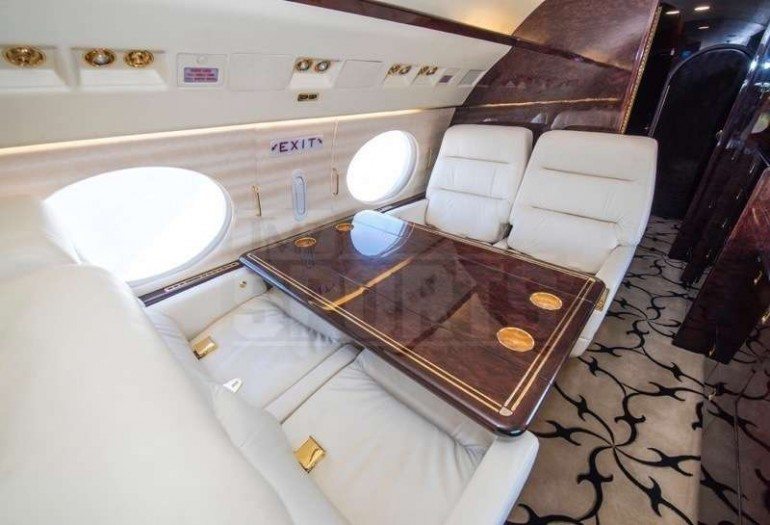 Just in case you are a newbie to Mayweather's flamboyant lifestyle, Money has more supercars than any other athlete in the world. Among them is a $4.8 million incredibly rare Koenigsegg CCXR Trevita Hypercar, a $3.5 million Bugatti Veyron, and other Veyrons, a $3.5 million Bugatti Chiron to name a few. In addition to supercars, Mayweather owns two diamond wrist watches that reportedly cost him a little over $1 million each. He is the proud leader of The Money Team.

Fact Check: We strive for accuracy and fairness. If you see something that needs updating,