Christina Milian is an American actress, singer, songwriter and television personality. After her career took off in 2000 with that Def Jam deal, Milian went on to establish herself with charting singles, albums, as well as a number of notable movies including 2003's "Love Don't Cost A Thing".
In recent years, Milian has built her net worth mostly from her family's E! reality show "Christina Milian Turned Up", DJing, TV gigs and other side ventures. Her net worth is estimated at $7 million.
How She Began Her Life
Christina Milian was born Christine Flores on September 26, 1981, in Jersey City, New Jersey. Milian who is of Cuban descent was raised in Waldorf, Maryland. Her passion for entertainment developed at the early age of 4 and by 9, she was already appearing in commercials for the likes of Honeycomb and Wendy's.
When she was 13 years old, her mother, with hopes of giving her daughter better prospects in the entertainment industry, moved the family to Los Angeles, leaving their father behind. Shortly after, her parents divorced. In LA, Milian who watched a lot of movies as a child aspired to become an actress. As a result, she got minor roles in a number of films like "Sister, Sister", "American Pie", and "Smart Guy". She also became a host for Disney Channel.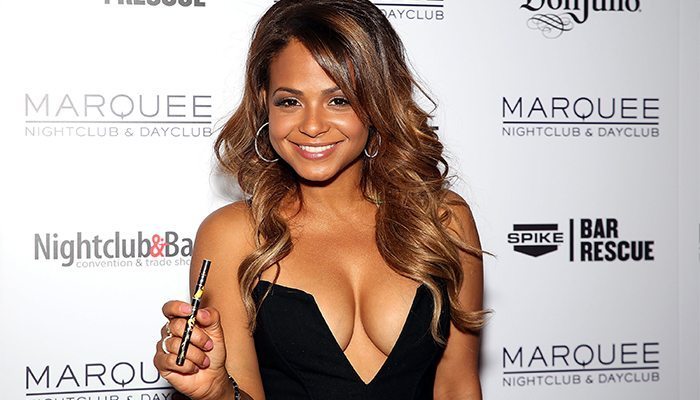 Subsequently, she involved herself with music and encountered songwriter and record producer, Rodney "Darkchild" Jerkins whom she worked with every single day for almost two years; they were always in the studio together. During this time, she had the chance to meet with some established stars in the music industry.
Career Success
Six years after moving to LA from Maryland, Milian landed her big break – a record deal with Def Jam Records in 2000 which came after she featured on Ja Rule's track "Between Me and You". The song peaked at #11 on the Billboard Hot 100. The following year, Milian co-wrote and performed backup vocals for J Lo's track "Play" which was a massive commercial hit. She also released her debut self-titled album the same year.
However, due to a number of factors including the 9/11 attacks, Milian's album wasn't released in the US but in Europe where it enjoyed moderate success. It peaked at #23 in the UK charts, selling over 101,000 copies. The tepidly reviewed album produced two singles "AM to PM" and "When You Look at Me."
Milian's second album, "It's About Time" which was released in 2004 under Island Records was more successful. It spawned the hit single "Dip It Low" which peaked at #2 in the UK receiving a Grammy nomination for "Best Rap/Sung Collaboration". It remains her biggest hit to date. The album though critically panned, managed to sell over 500,000 copies and score Grammy nomination for "Best Contemporary R&B Album."
During this time, Milian also found success with acting. She landed her debut lead role in 2003 teen comedy film "Love Don't Cost A Thing" opposite Nick Cannon (The pair had a brief romance later). Her other films in this period included; "Be Cool" and "Pulse".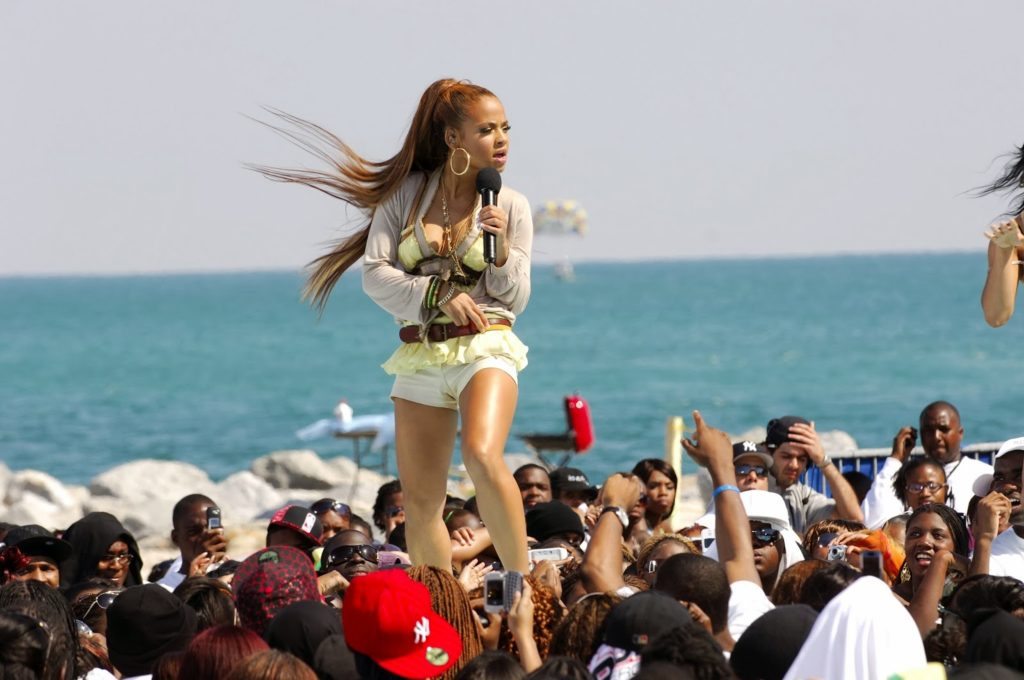 Unfortunately, Milian's subsequent success never matched that of her second studio album. She was left in a wreck after Island Def Jam Records dropped her a week after the release of her third studio album So Amazin' (2006) which managed to sell only 163,000 copies. The album produced only one single "Say I" ft Young Jeezy.
In a bid to revive her career, Milian signed with a number of record labels but never released an album. Her would-be Elope album never came to fruition. During this period she married Grammy-winning producer, The-Dream but the short-lived marriage ended after The-Dream's infidelity. He reportedly paid her $4 million alongside $5,000/month in spousal and child support for their daughter, Violet Madison Nash.
Christina signed with Lil Wayne's Young Money in 2012 but their business only produced single collaborations topped off by a short-lived romance. Notwithstanding, Milian kept banking from a number of films and TV engagements, most notably a role as a Social Media Correspondent for The Voice which lasted from 2011 to 2013. She won an Emmy Award for her role in 2013.
Who Are Christina Milian's Parents and Sisters?
Christina and her family are of Cuban descent. Her father is Don Flores and her mother is Carmel Milian. She was initially raised in Maryland before moving to Los Angeles in order to become involved in the entertainment industry. It was after her move to Los Angeles that she adopted her mother's maiden name 'Milian' in order to target a wider audience.
Christina has two younger sisters – Danielle and Elizabeth – both of whom she is very close to. They appeared in her 2015/2016 reality television – "Christina Milian Turned up".
Christina Milian's Boyfriend, Ex-Husband, and Kids
After she met Nick Cannon on the set of Love Don't Cost a Thing, the duo began dating in 2003. They were together for two years. The relationship ended in 2005 after Milian caught Nick Cannon cheating.
In February 2009, she became involved with producer and musician – The Dream. By September 2009, the pair had eloped in Las Vegas, after celebrating their engagement party in June. A few days after their wedding announcement, they announced that they were expecting a child together. Milian gave birth to their daughter, Violet on the 26th of February, 2010.
Unfortunately, Christina Milian and her husband, The Dream, later announced that they separated three months after their wedding. On the 23rd of October, 2011, their divorce was finalized.
In 2010, Christina began dating Jas Prince, whose father was the CEO of Rap-A-lot Records. After almost three years of dating, the two got engaged in 2013, announcing it in September of that year. However, by June the next year, Christina moved out of their home and announced the day after moving out that the engagement was over.
Later in 2014, shortly after the end of her engagement, she began dating the founder of Young Money Entertainment, Lil Wayne. They called it quits on their relationship by the end of 2015.
As of 2017, Christina Milian has been in a relationship with Matt Pakora, a French Musician.
Christina Milian Recent Endeavours And Net Worth
Milian added reality TV star to her repertoire in 2015 when her reality TV show "Christina Milian Turned Up" premiered on the E! network. The show chronicled her daily activities as well as that of her mother and sisters. On the show, Christina promoted a couple of singles as well as her clothing line, We Are Pop Culture. The show was cancelled by E! in September 2016 after 2 seasons. Her next role on Fox's series "Grandfathered" was also short-lived after the show was cancelled before the second season.
Despite the consistent mild success, Milian continues to work on her music. She has also focused on DJing. She landed a judge duty on Fox's show "Superhuman" which also featured retired pro boxer Mike Tyson who turned to Hollywood to revive his finances after blowing off his boxing fortune. Milian runs a wine brand Viva Diva Wines with her mother Carmen.
It is believed that the value of her wealth is around $7 million.