Nick Cannon Net Worth is $50 Million
Nicholas Scott Cannon is an American comedian, rapper, actor and television personality. Here is a look at his show business success.
Nick Cannon Net Worth: Brief History
Nicholas Scott Cannon was born on 8th October 1980 in California's San Diego. Raised in the Lincoln park neighborhood characterized by gang violence, Nick avoided trouble by playing basketball. At a very early age, Nick was exposed to the world of show business. He began by performing stand-up in his father's cable access program and after high school, he landed gigs on Nickelodeon TV including sketch comedy-variety show "All that". Since then, Nick has been on the rise.
Nick Cannon Net Worth: Music Career
Cannon as a teenager together with his friend formed a rap group called "Da G4 Dope Bomb Squad". They began by opening for top acts before signing a record deal with Jive Records in 2001. Nick released his debut eponymous album in 2003 which produced the hit single "Gigolo" featuring R Kelly. In 2005, he formed his own label Can-I-Ball Records and under which he recorded two singles from the album "Stages" which was never released as a result of his acting career.
After a quiet 4-years music-wise, Cannon in 2009 formed a new label N'Credible Entertainment to replace the old one. The new label has managed artists including New Boyz, Soulja Boy and Amber Rose. Although Cannon's music career has been overtaken by his numerous TV gigs, he continues to release music sporadically.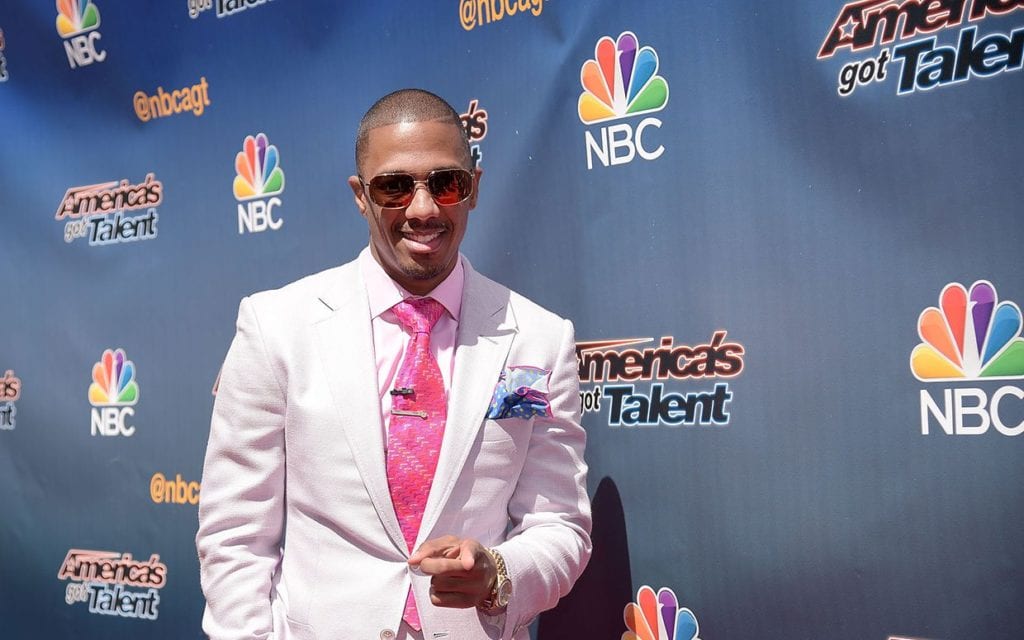 Nick Cannon Net Worth: Comedy, Movie And Hosting Career
Comedy, Movies and Hosting are clearly the largest contributors to Nick Cannon's $50 million wealth. After the success of Nickelodeon's "All that", Cannon went on to star in the self-titled spin-off "The Nick Cannon Show" which aired from January 2002 to February 2003. In 2005 he created and hosted sketch comedy Wild 'N Out which aired until 2007 when it was concluded. However, after 6 years MTV announced the return of the show in 2013; the show's 8th season produced by Nick's N'Credible Entertainment premiered on August 4, 2016, on MTV.
In 2009, Cannon replaced Jerry Springer as host of America's Got Talent from its 4th season and reportedly receives $70,000 per episode. Cannon is also the host and executive producer of NBC's documentary reality TV series Caught on Camera with Nick Cannon which premiered in 2014.
See Also: Kevin Hart's Net Worth
Cannon made his debut movie role in "Whatever It Takes" (2000) followed by "Men In Black II" (2002). His acting breakthrough came with 2002 musical drama "Drumline" where he played the lead role. Cannon has gone on to star, produce, write and even direct a host of other movies.
Nick Cannon Net Worth: Business Ventures
Cannon's behind the camera role as an executive producer and director under his N'credible Entertainment contributes a substantial amount to his wealth. His production company in 2013 signed a deal with NBCUniversal for an undisclosed fee to produce materials for the network.
Nick since 2009 has been the chairman as well as the creative consultant of TeeNick network. He is also the Chief Creative Officer for RadioShack.
Nick's marriage in 2008 to Mariah Carey which ended in 2015 produced fraternal twins.
Other Interesting Topics: 
bow wow net worth, rick ross net worth, rihanna net worth, ja rule net worth, shaq net worth, most expensive house in the world, gisele bundchen net worth, dmx net worth, french montana net worth, terrell owens net worth, ray j net worth, chris brown net worth, drake bell net worth, plies net worth, ludacris net worth, ellen degeneres net worth, gucci mane net worth, tupac net worth, nick cannon net worth