Amber Rose have dated rapper Kanye West and have been previously married to another rapper Wiz Khalifa. She does have her own career, Amber Rose is a model, fashion designer, and actress with an estimated net worth of $5 million.
Amber Rose was born Amber Levonchuck on 21st October 1985 in Philadelphia. In a bid to provide for her family after her parents divorce, Amber performed a striptease at 15 years old. Amber rose to limelight when she featured in a Louis Vuitton ad campaign which also featured Kanye's Yeezy.
Amber Rose Net Worth: Modelling
In 2009, she signed a contract deal with modelling agency Ford Models and worked with them for a year. She has walked the NY Fashion Week runway for Celestino. She has also appeared in a number of music videos including Nicki Minaj's Massive Attack, Fabulous' You Be Killin' Em, Wiz Khalifa's No Sleep and Ludacris' What Them Girls Like.
According to reports, Kanye spotted Amber during the video shooting of What Them Girls Like. The duo started dating in 2008 but split in 2010 after two years. Amber said Kanye was cheating on her with reality TV star Kim Kardashian whom he is now married to. Amber has been endorsing Smirnoff since 2011, she appeared on ads and billboards for Smirnoff's new flavors, Whipped Cream and Fluffed Marshmallow.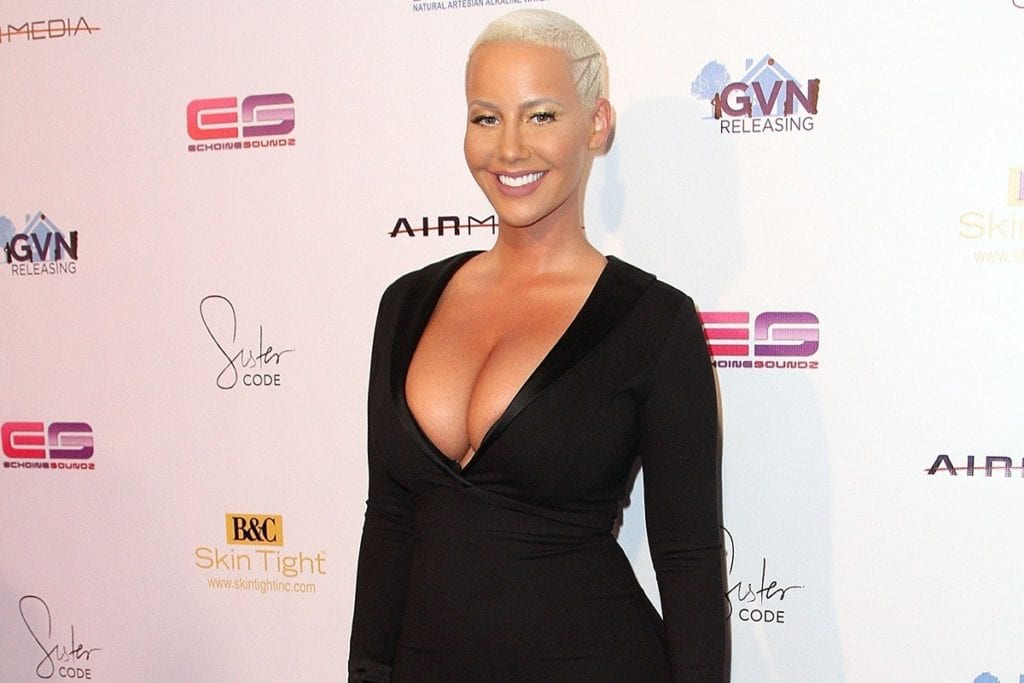 Amber Rose Net Worth: TV and Film
She has made a number of cameo appearances in reality TV shows like MTV's Wild N Out and Running Russell Simmons and as guest judge on RuPaul's Drag Race, Season 3 and Master of The Mix season 2. Apart from the reality TV shows, Amber has also appeared in a handful of movies including Gang of Roses 2: Next Generation, School Dance which was directed by TV personality Nick Cannon, Sister Code and Zoolander 2. Amber promoted her infamous slut walk with a 2015 video "Walk of No Shame" which was released on comedy video website Funny or Die. The video went viral, sparking huge controversies.
See Also: 10 Fitness Models Making Millions From Instagram
Amber Rose Net Worth: Music
In addition to appearing in a number of music videos, Amber has also released some songs of her own. Her debut single "Fame" which featured her rapper ex-husband was released in 2012 while the second 'Loaded' was released later the same year. She has also featured in some of Wiz Khalifa's songs to whom she was married to in 2013 and separated from in 2014. Their marriage produced a son Sebastian which they now both have custody of.
Amber Rose Net Worth: Business Ventures
Amber Rose have had a passion for eyewear since she was little and launched her own eyewear line the "Bash Collection" which is named after her son. She also has a clothing line "Rose & Ono" which she founded in partnership with Priscilla Ono. In her book "How To Be A Bad Bitch", Amber offers advice on finances, career, love and fashion.
A bisexual, Amber is an outspoken supporter of LGBT rights.