Wiz Khalifa Net Worth is $55 Million
Born Cameron Jibril Thomaz, Wiz Khalifa is an American rapper, songwriter and actor.
Wiz Khalifa Net Worth: How does he make his money?
Like every other musician, he makes money from selling his records, tours, and shows. He also banks from his record label Taylor Gang records, sells branded merchandise including tees, bottoms, hoodies and other accessories. Sponsorship and featuring in programs helps to bolster his earnings from music. In 2011, the rapper charged $70,000 per show, but recently, the price has upped by over $30,000.
Film, TV
Wiz made his film debut with 2012 movie 'Mac and Devin Go To High School' which also featured fellow rapper Snoop Dogg and is the most popular of the 5 movies he has starred. His 2011 song "Young, Wild and Free" was used as the soundtrack for the movie. The track which featured Snoop Dogg and Bruno Mars sold about 160,000 copies in its first week of release and also debuted at number 10 on the Billboard 100. Wiz has also appeared in a number of television shows like 'Master of the Mix', 'Punk'd', 'This is how I made it', and 'Ridiculousness'.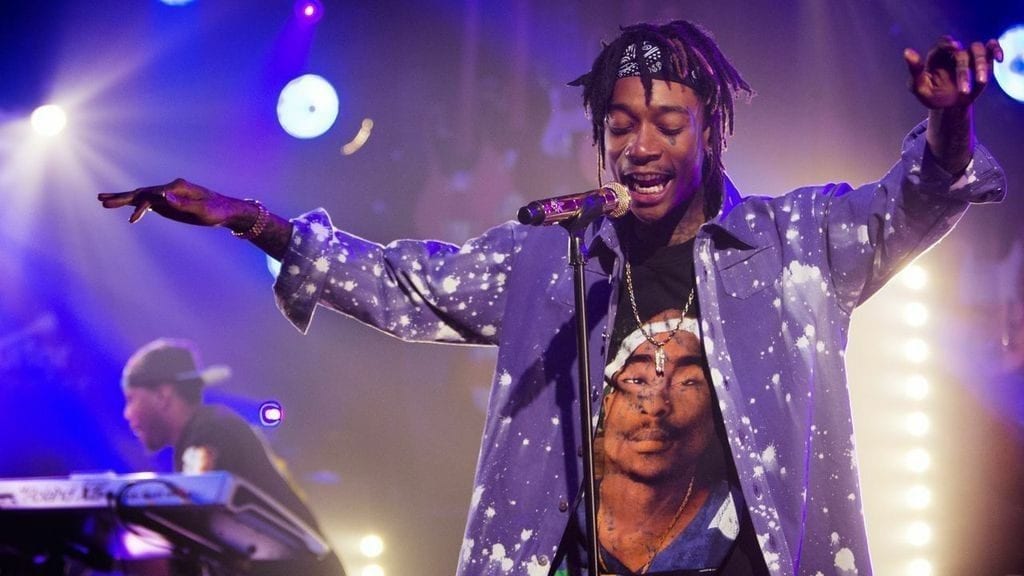 The musical journey
Wiz showed skill and efficiency in everything he did as a child, this led his grandfather to name him 'Wiz' from "wise".
His musical journey began when he contributed to a mixed tape which featured a number of artists from Pittsburgh. President of Rostum records Benjy Grinberg was quickly impressed by his performance and signed him. After releasing lots of Mixtapes, The Rolling Stones magazine in 2006 announced him as an artist to watch. He later signed to Atlantic records in 2010 and released the hit single "Black and Yellow". It peaked at the top spot on Billboard 100. Wiz has released at least 5 studio albums. "Khalifa", released in 2016 featured the hit single "See You Again" which received a Grammy nomination. The song was a tribute to late 'Fast and Furious' actor Paul Walker.
See Also: Lil Wayne's Net Worth
Properties
Khalifa owns a house in Canonsburg, Pennsylvania which he bought for $900,000 and about 10 cars including a Porsche and a classic 1964 Impala.
Divorce
Wiz was married to Amber Rose, Kanye West's ex-girlfriend. After two years of marriage, the pair went separate ways. The divorce settlement cost the rapper about $1 million.

Drugs
A marijuana enthusiast, Khalifa claims that he spends $10,000 on marijuana every month. He was once arrested for possessing cannabis at El Paso, Texas on May 2014. Interestingly, he has been getting stoned since he was a child. His mother supported the habit, though his dad took some time to accept it. The rapper has even gone as far as having a special strain called Khalifa Kush prepared for him.
Wiz Khalifa Net Worth – The Future
Like other rappers in the music industry, Wiz is always on the outlook for other money-making business ventures with a focus on sponsorship and licensing deals. For instance, after he had a run-in with the cops in 2016 for riding his hoverboard at the airport, the rapper took to his Twitter handle to hint a new hoverboard business when he said that cops could soon be riding his self-designed hoverboards.