Jennifer Lopez Net Worth is $360 Million
Jennifer Lopez is an American singer, songwriter, dancer, actress, fashion designer producer as well as an entrepreneur. Here is more about her successful career
Jennifer Lopez Net Worth: Bio
Jennifer Lynn Lopez was born on the 24th of July, 1969 in Bronx, New York to Puerto Rican parents David Lopez, a computer specialist and Guadalupe, a kindergarten teacher. JLo is the second born in a family of three girls.
Her love for music started at a very tender age. At 5, JLo was already taking dancing and singing lessons and continued to do so even after enrolling in Holy Family, an all-girls high school that was situated in Bronx, New York. Later on, she joined Preston High School where she continued singing and dancing and also took part in tennis as well as field & track events.
JLo's sisters also had a passion for music and entertainment and today, they are both active in the industry. Her elder sister, Leslie is an opera singer while her younger sibling, Lynda is a Dj, VJ as well as a correspondent for a morning news show.
Lopez moved out of her parent's home at the age 18 right after graduating from high school. Her first job was in a law firm. However, this profession didn't slow her down as an entertainer as she still took jobs as a dancer during the night.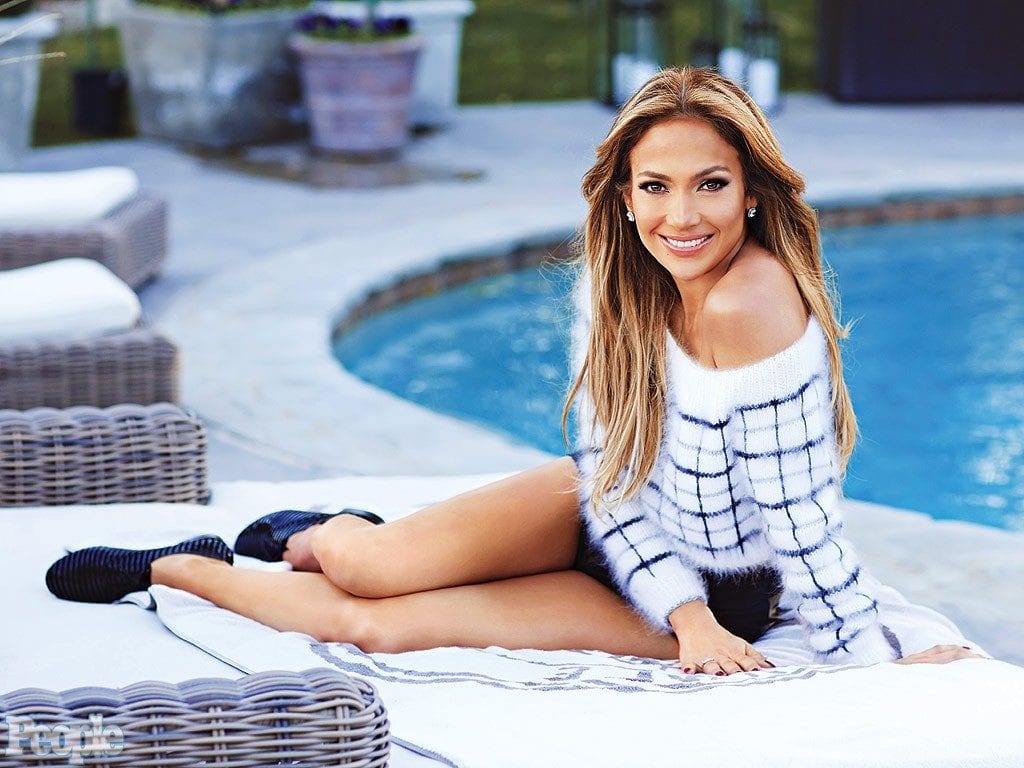 Jennifer Lopez Net Worth: Film Salary
JLo's first gig was a minor role in 1986 film "My Little Girl." However, her major breakthrough came in 1991 when she landed a job as a Fly Girl on the famous TV show, "In Living Color". Her great dancing skills were soon noticed by Janet Jackson, a world-celebrated a singer and actress, who took her on-board as one of her dancers. She left the show after two years in 1993 to focus on her acting career.
After a few minor roles in TV and movies, JLo got her first major role in 1995 movie "My Family" for which she reportedly earned $50,000. Her next major gig came in 1997 movie "Selena" of which she played the lead, the role is credited to have earned her more celebrity status. JLo became the first Hispanic to earn over $1 million from a single role when she starred in 1998 movie "Out of Sight" alongside George Clooney.
Though JLo launched a music successful career in 1999 to the surprise of critics, she remained active in Hollywood. Some of her outstanding movies include "The Wedding Planner" (2001) which opened atop the box office, at the same time her sophomore album was also topping the Billboard charts, making her the first woman ever to achieve that feat. JLo has also lent her voice to animation characters like in the Ice Age movie series. JLo portrays the lead character in NBC crime series "Shades of Blue" which premiered to record ratings in January 2016. Her movies have collectively grossed over $2 billion.
Jennifer Lopez Net Worth: Music Career, Tour Earnings
JLo stormed the music world in 1999 with her debut single "If You Had My Love" which debuted at #1 on the Billboard charts further increasing her popularity. The single was followed by the album "On the 6". Her sophomore self-titled studio album was a smash hit debuting atop the Billboard 200 churning out hit singles like "Love Don't Cost a Thing". It sold over 8 million copies worldwide and received triple platinum certification from the RIAA.
Her 2007 tour "Jennifer Lopez and Marc Anthony en Concierto" played 17 shows grossing $13.8 million. Her 2012 Dance Again World Tour grossed $103 million from 78 shows. JLo has held highly lucrative residencies including her 2016 Planet Hollywood residency titled "All I Have" which broke Britney Spears' record to become the highest-grossing residency show grossing over $50 million as of February 2017. The $350,000 per night is slated to end in July 2017.
JLo has released at least 6 studio albums and is still active in the music industry. Her accolades include but are not limited to 3 American Music Awards, 1 BET Award, 4 Billboard Music Award, 8 Billboard Latin Music Awards, and 2 World Music Awards.
Jennifer Lopez Net Worth: Business And Other Endeavors
Jennifer Lopez also touts a successful business career. In 2001 right after the release of her second album, she launched her self-titled clothing line "JLo" whose annual income is $80 million. The next year in 2002 she launched her own restaurant Madrè's. Her next endeavor was her debut fragrance line Glow by JLo which became the highest-selling fragrance line in America. JLo's fragrance lines are no doubt one of her highest money making machines as they have made more than $2 BILLION in sales.
In addition to her clothing and accessories line, she also owns Jennifer Lopez Home Collection which includes bedding, luggage and towel. She has collaborated other top brands like Tommy Hilfiger, and Giuseppe Zanotti.
JLo's beauty and sex appeal are also to be thanked for her wealth as they've landed her numerous lucrative endorsements with brands like L'Oreal, Venus, Endless Jewelry, Fiat and more. In 2008, she earned about $60 Million for having her twin children featured in a magazine.
JLo has her own production company "Nuyorican Productions" which she founded in 2001. It has produced TV shows like South Beach Tow, and The Fosters.
JLo was chosen to replace Ellen DeGeneres as judge on the 10th season of music talent show "American Idol" where she earned $17 million in 2011 and $20 million in 2012. She earned $17.5 million for the 13th season. She continued as judge until the final season 15.
Jennifer Lopez Earnings From 2011
2011 – $25 million
2012 – $52 million
2013 – $45 million
2014 – $37 million
2015 – $28.5 million
2016 – $39.5 million
See Also: Beyonce's Net Worth
Other Topics: katt williams net worth, daniel tosh net worth, kobe bryant net worth, steve harvey net worth, suge knight net worth, chris tucker net worth, wiz khalifa net worth, martha stewart net worth, scott disick net worth, amber rose net worth, tamar braxton net worth, lindsay lohan net worth, charles barkley net worth, soulja boy net worth, jordan belfort net worth, bam margera net worth, john travolta net worth, lebron james net worth, kevin hart net worth