Ja Rule is an American hip hop star, rapper, singer, songwriter and actor. He is most popular for his album Pain Is Love and hit singles "Holla Holla" and "Always On Time".
Beyond those, the man is also known for his role in the 2013 movie, I'm In Love With A Church Girl. Read on to get other facts of his life.
The Early Years Of His Life
Ja Rule was born Jeffrey Atkins on February 29, 1976, in Queens, New York. Ja was raised as a Jehova's Witness by his mum and grandparents, in their strict religious home in Hollis, Queens. They never celebrated birthdays, Christmas and other holidays. In fact, young Ja was barred from listening to secular music. Ironically, he fell in love with rap the first time he ever heard it, resolving to become a rapper.
As a child, Ja Rule was diagnosed with dwarfism syndrome which made him a somewhat object of ridicule during elementary at Public School 134, Hollis. After severally falling victim of bullying because of his small size, he was transferred to Middle School 172 in Glenn Oaks. But despite the dwarfism diagnosis, Ja Rule's height succeeded in reaching average.
He did his junior high school at Floral Park, New York, graduating in 1991. He then proceeded to Martin Van Buren High School but dropped out at some point to pursue his music career full time; causing him to earn his General Equivalency Diploma (GED) only in 2012 at the age of 36. He also sold crack cocaine during the drop-out days to make money to establish himself in music.
It was during high school that Ja Rule earned his nickname. The rapper once told MTV News that the nickname, "Ja Rule" was given to him by one of his friends. Before then, his friends only called him "Ja".
Born on the 29th February of a leap year, Ja Rule does not get the chance of celebrating his birthday every year. He is also the only surviving child of his parents, Williams and Debra Atkins, as his would-be only sister died of respiratory problems while still in the womb; he was only five then. In memory of his late sister whom his mum named Kristen, Ja Rule drew her name on his back, surrounded by a crown, angel wings and two crosses. The other of his tattoos include "Hit Man" drawn on his chest; "Pain Is Love", on his left breast; Roman numerals on both arms, among others.
Ja Rule is believed to be a Christian. He often describes himself as spiritual but never religious. He released a memoir in 2014 titled, Unruly: The Highs and Lows of Becoming a Man.
The Begining of His Music Career
Ja Rule officially kicked off his career in music in 1993 at the age of 17 when he joined the hip-hop group, Cash Money Click. Two years later in 1995, Rule together with upcoming artists like DMX and Jay Z, made his first appearance with "Time To Build" song by Mic Geronimo.
About four years after losing out on his first recording deal, Ja Rule in 1998 signed with "Murder Inc. Records", now "The Inc. Records" – a part of Def Jam Records. After signing the record deal, Ja Rule's first success in music came when he was featured on Jay-Z's single, Can I Get A…, which became an instant hit; he actually wrote part of the song.
In 1999, he released his debut studio album Venni Vetti Vecci which became Murder Records first-released-album. The album peaked at #3 on the Billboard 100 and spawned the Hot 100 charting single "Holla Holla". It sold over 2 million copies to gross around $2.4 million.
Ja Rule achieved more success with his sophomore album Rule 3:36 (2000) which topped the Billboard 200. Preceding the album were successful singles like "Between Me and You" ft Christina Milan, and "Put It on Me". The album sold 276,000 copies in the first week of release and later received triple platinum certification. Album sales grossed almost $5 million. 
The early 2000s were undoubtedly the peak of Ja Rule's music career when the massive sale of his albums brought him the multi-millionaire status. His 2001 album Pain Is Love enjoyed tremendous success and is probably the rapper's most successful work to date. It became his second chart-topping album and produced 3 hit singles which appeared on the Top 10 charts. These included "Livin' It Up", "Always on Time" ft Ashanti which reached #1 and "I'm Real" remix ft, Jennifer Lopez. Pain is Love has sold over 3.5 million copies, receiving triple certification from the RIAA.
The album also marked the beginning of his extensive work with songstress Ashanti; the two in August 2016 embarked on a collaborative tour known as "Natural Born Hitters Tour".
Ja Rule released 3 more successful albums with Murder Inc. before parting from them in 2005. After taking a 4-year hiatus, he founded his own independent record label Mpire Music Group in 2009. So far, Ja Rule has 8 albums and 277 songs to his credit of which he has sold a total of over 20 million copies worldwide. The rapper revealed that Coup De Grâce, his eighth studio album would be his last.
For his works in music, Rule has received 4 Grammy nominations, 3 Source Awards, 1 BET and MTVVMA awards.
Acting and Other Businesses
At the peak of his music career, Ja Rule ventured into Hollywood, beginning with minor and supporting roles. He made his acting debut in the 2000 hip hop film "Turn It Up". He has since had a number of cameos as well as acting roles. Some of his notable movies include the first installment of the Fast And Furious franchise "The Fast And The Furious" (2001), "I'm In Love With A Church Girl" (2013), among others.
Per reports, Ja Rule would've still been part of the now $3 billion worth Fast And Furious franchise, had his ego not gotten in the way. Meanwhile, the star has also made numerous appearances on TV shows including a reality TV show "Follow the Rules" that centers around his family.
He has as well engaged in numerous businesses beginning in 2004 when he started a clothing line ErvinGeoffrey in collaboration with Murder Records boss Irv Gotti. In 2015, he launched Mojito, a liquor company, and in 2015, he opened Maven x Madden, a male sneakers line in collaboration with Steve Madden. Ja Rule also shills for the credit card service company, Magnises, serving as their creative manager and spokesperson.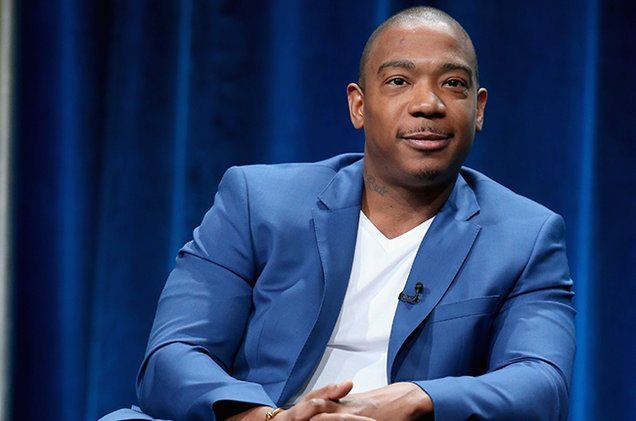 Ja Rule's Financial Strength
Ja Rule once had assets worth of $30 million but that was before he battled in court against gun charges and tax evasion. He even served jail time. As of January 2017, Ja Rule's wealth is estimated at $5 million.
Legal Issues and Dwindling Earnings
The rapper's legal woes began in 2003. He was severally arrested and bailed out for charges ranging from assault and violence to illegal drug and arms possession. In 2011, he was arrested for gun possession and tax evasion. The rapper pleaded guilty to the two charges and was sentenced to a concurrent 2-year and 28-month jail terms respectively. He began doing time on 8th June 2011 but was released 4 months earlier on 7th May 2013, serving the remaining months on house arrest.
Ja Rule's absence from the music scene during his jail term, as well as the heavy fines he faced, triggered his dwindling fortune. In July 2017, the rapper was once again, slapped with numerous lawsuits from patrons over his Fyre Festival which was described as a "disaster".
See Also: Lil Wayne Songs, Kids, Quotes, Tattoos, House, Wiki
His Wife, Daughter and Other Kids
Ja Rule got married to Aisha Murray on April 14, 2001. Born on 21st October 1977, Aisha is just a year and some months younger than Ja Rule. Just like her husband, Aisha was also born and raised in Hollis, Queens, New York City. She is one of two children, both girls.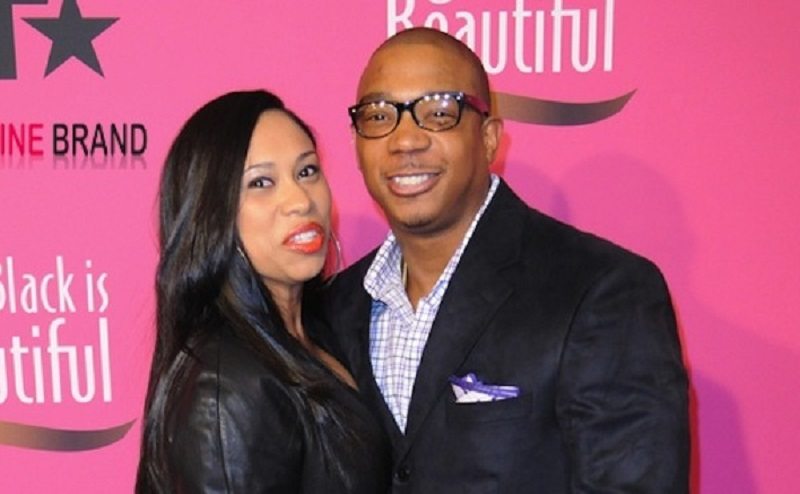 Ja Rule and Aisha first met at Floral Park where they were both doing Junior High, at ages 15 and 14 respectively. They proceeded to high school together but as pointed out earlier, Ja Rule dropped out and so did not graduate with Aisha. They started dating after Aisha's graduation in 1994, getting married about seven years later.
From what is known to the public, Aisha Atkins has been a good wife to Ja Rule since their marriage, helping to keep their relationship and family together even during her husband's years in custody and at other turbulent times. She categorically confessed to losing her virginity to Ja Rule as against him [Ja] losing his around age 10 or 11.
Ja Rule and Aisha have three kids together, Britney, Jeffery Jr., and Jordan.
Ja Rule's daughter and first child, Britney Atkins was born on 22nd December 1994; shortly after her parents started dating. She studied Strategic Communications at Hampton University, Virginia, United States. Britney currently has over 38,000 followers on Instagram.
The second child and first son, Jeffery Atkins Jr. was born in 2000. Jeff Jr. as he is affectionately called should be migrating to adulthood by now.
Ja Rule's last child, Jordan Atkins was born in 2005. He is expected to be in Junior High school at the moment.
Ja with his wife and 3 kids live in Bergen County, New Jersey. They all featured in Ja Rule's reality TV show, "Follow The Rules" aired on MTV from October to December 2015.
Is He Gay?
Not long after his two-year jail term, reports flooded the media early December 2013, that Ja Rule has turned gay! It circulated that his wife made the revelation during an interview on MTV's Married Life After Prison.
According to Aisha, Ja Rule, since he returned from prison, wrote love songs to his then fellow inmates and has also forgotten how to treat a woman (sexually). She was quoted to have said things about the man sucking a d*ck and destroying a marriage they built in over ten years.
It was therefore understood from Aisha Atkins' revelation, that Ja Rule had fallen in love with one of his cellmates, whom he left his wife for. But Rule himself denied the rumours on Twitter, saying the stories were lies circulated by a silly website. He later shared an intimate photo of his wife and himself and captioned it thus: "Sorry to the haters who want the rumours to be true so bad…"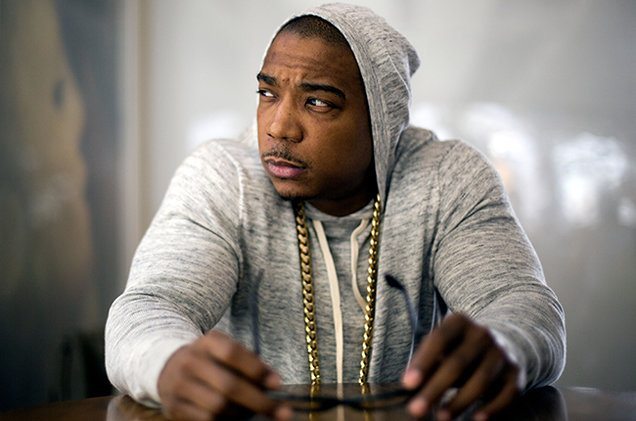 It turned out that Ja Rule was right, as it was later discovered that the gay story was cooked up by a satirical website, Creambmp.com. In addition, the particular episode of the said MTV documentation where Rule's wife made the revelation has since been found nowhere on the internet or any media platform.
Moreover, there has not been any evidence that Ja actually left his wife and kids for a man, as claimed in the story. Instead, the two were seen late last year, being very intimate during a tour and shopping spree. So Ja Rule is apparently not gay.
Height
Those who knew Ja Rule when he was still a lad growing up would agree that his current height is a miracle. As mentioned earlier, the rapper was diagnosed with dwarfism syndrome; hence, it wasn't expected that he'd be 9 inches taller than 5 feet (1.75 meters) as an adult.