Taraji P Henson is an American actress and singer. Widely popular for her role as Cookie Lyon in the FOX hit musical series "Empire", Henson first gained recognition in the early 2000's for her role in comedy-drama "Baby Boy". She further established herself in Hollywood with acclaimed roles in "The Curious Case of Benjamin Button" (2008) alongside Brad Pitt of which she received an Oscar and SAG nomination for Best Supporting Actress.
Taraji's other acclaimed and successful movies include two of Tyler Perry's production; "The Family That Preys" (2008) and "I Can Do Bad All By Myself" (2009), "Karate Kid" (2010), "Taken from Me: The Tiffany Rubin Story" (2011) which brought her an Emmy nomination, "Think Like A Man" (2012) and "No Good Deed" (2014).
Nevertheless, her most popular role both in TV and film is that of Cookie Lyon. Cookie, sorry Taraji was chosen to star as one of the main roles months after her role on CBS show "Person of Interest" ended. Empire has become wildly popular thanks to the storyline considered by many as "unique", as well as the excellent acting of its cast, Taraji inclusive.
She received a Primetime Emmy Award in 2015 and 2016 for Best Outstanding Lead Actress in Drama Series. In 2016, Taraji became the third African-American woman ever to win a Golden Globe Award for Best Actress in Television Series Drama.
Does Taraji P Henson Have A Boyfriend, Husband Or Son
Marcel Johnson is Henson's son. Marcel's father, William Lamar Johnson was Taraji's high school boyfriend. In her autobiography – Around the Way Girl: A Memoir, the actress disclosed that she abandoned what she and Marcel's father had because he wouldn't stop abusing her physically. Willam was murdered in 2003, at the age of 34.
So far, Taraji has no husband. However, she has been in a relationship with former NFL player, Kelvin Hayden. After it was severally speculated that the two are having something special, Henson confirmed in 2017 that she and Kelvin have been lovers for two years.
Although the actress is 13 years older than Kelvin, she expressed that she is happy with the way things are going in the relationship.
Taraji P Henson's Career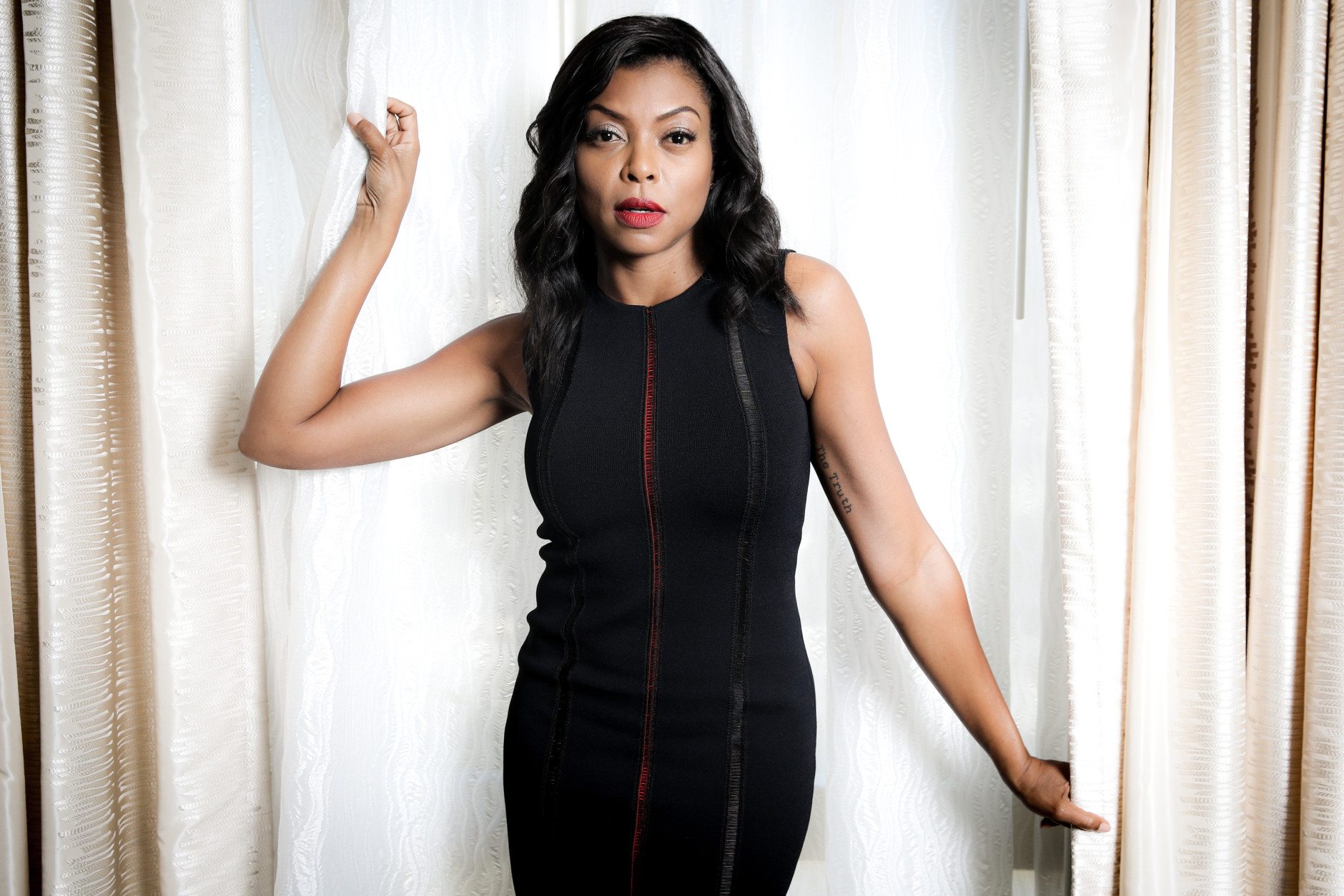 Taraji Penda Henson was born on September 11, 1970, in Washington, D.C. Though her parents divorced when she was just 2 years old, they both remained active and well involved in her upbringing. She has particularly credited her father for providing her with adequate moral support during her childhood. Taraji developed a passion for theatre at a very early age. After an unsuccessful attempt to enroll in a performing arts high school, she later attended Oxon Hill, Maryland from where she graduated in 1988.
After high school, Taraji thought she'd try her hands on something other than theatre. She attended college at North Carolina Agricultural & Technical State University where she studied Electrical Engineering. Who would've guessed? However, after she failed pre-calculus in her freshman year, she knew it was either theatre or nothing else. Taraji transferred to Howard University and begun her studies in drama.
At this point, she was faced with the challenge of paying for tuition. To overcome the hurdle, determined Taraji had to work two jobs; there was no stopping her from her dreams of becoming an actress. In the day, she would work as a secretary at the Pentagon while in the evenings she'd wow guests at Spirit of Washington cruise-ship with her amazing voice. Thanks to her outstanding display of talents at Howard including dancing, Taraji was able to earn the "Tripple Threat Scholarship" and in 1995 she graduated with a degree in theatre.
See Also: Top 15 Highest Paid TV Actresses In The World
Taraji P Henson's Salary and Net Worth
Shortly after graduation, Taraji was set to begin making her mark in the entertainment industry. She moved to Los Angeles with her son (she had gotten pregnant for her high school sweetheart in her junior year) and began auditioning. Per reports, the single mother at the time had her bank balance reading just $700.
In 1997, about two years after college graduation, Taraji landed her first professional gig in the WB sitcom "Smart Guy". She portrayed Mo'Nique for three episodes until 1998. Next up was a role in another sitcom "Sister Sister" and then NBC hit medical drama "ER".
After two movie features, Taraji landed her breakthrough starring role as Yvette in 2001 comedy-drama "Bad Boy" which was a box office success. She received a $65,000 paycheck for her role. This was followed by movies like "Enough" (2002) and "Hair Show" (2004). At this point, Taraji's bank balance had received quite the boost. Her purchase of a cozy Spanish style dig in Glendale, LA for $431,000 in 2002, revealed just how lucrative her numerous gigs were. However, in 2015 after over a decade living in the 2 bedrooms, 2.5 bathroom house, the actress put it up for rent charging, $3,400 per month.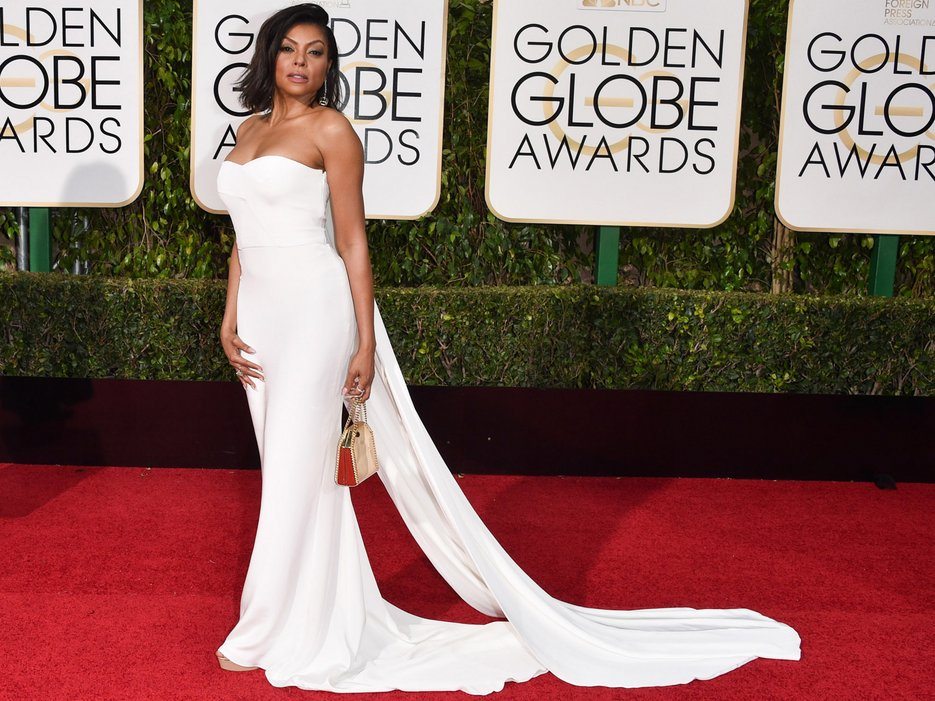 Taraji got another breakthrough in 2004 for her role as Shug in "Hustle & Flow" opposite her now Empire costar Terrence Howard. "Hustle & Flow" wasn't only a box office hit but a recipient of two Oscar nominations winning one for Best Song for its soundtrack "It's Hard Out Here for a Pimp" which was sung by Taraji.
While being prolific on the big screen, Taraji wasn't quiet on the small screen either. She made notable appearances in "The Division" which paid her $22,000 per episode, "Boston Legal" and "Person of Interest".
As big brands are synonymous with popular celebrities. Taraji's new found global fame landed her an endorsement deal with makeup giant MAC. Under the brand, Henson launched her own line called The #MACTaraji Collection in August 2016. Retail began in September 2016 from $17 to $42.
In all, her vast contributions to Hollywood over the past two decades brings her net worth to an estimated $25 million.