The world's billionaires work hard for their money, so it's only appropriate they treat themselves to a vacation as many times as they want to. Previously, we published an article on the most expensive houses in the world and their owners of which majority are billionaires, but you don't expect billionaires to own just one home, do you? For vacation purposes, the world billionaires acquire luxurious properties in very secluded areas including islands, here is a look at some incredible billionaire vacation homes;
1. Mark Zuckerberg
Oceanfront Oasis, Hawaii – $100 million
Facebook billionaire CEO is a proud owner of two parcels of land on the Hawaii's Kahu'aina Plantation. One measures 357-acre with 2,300 sq ft oceanfront and an organic farm, the other which includes a white-sand stretch measures 393-acres. Mark paid Over $100 million for both back in 2014.
2. Eric Schmidt
Santa Barbara Manse, Montecito – $20 million
Former Chairman of Google Inc. now Alphabet Inc., resides primarily in Atherton, but for a private getaway, Eric could retreat to this 4-acre property which he bought in 2007 from Ellen DeGeneres. The Spanish-style abode designed in 1926 by George Washington Smith features a 1,300 sq ft master suite which takes up an entire floor, fountains, gardens and fruit trees. He also owns another home in Nantucket.
3. Bill Gates
Rancho Paseana, Equestrian Estate – $18 million
When you are Bill Gates, you can practically have as many houses as you want. One of the world's richest men bought this 229-acre horse farm located in Rancho Santa Fe in 2014 for $18 million, it previously belonged to weight-loss guru Jenny Craig. The ranch features a race track measuring three-quarter mile, a guesthouse, office, veteran's suite, five barns and an olive orchard. He owns another horse ranch in Florida, wondering why so many ranches? Bill's daughter, Jennifer Gates is an equestrian, so her dad does her well availing her with practice grounds. When Bill isn't vacating, he resides in his $121 million high-tech mansion in Seattle.
See Also: 30 Most Jaw-Dropping Celebrity Homes
4. Roman Abramovich
Caribbean Estate – $90 million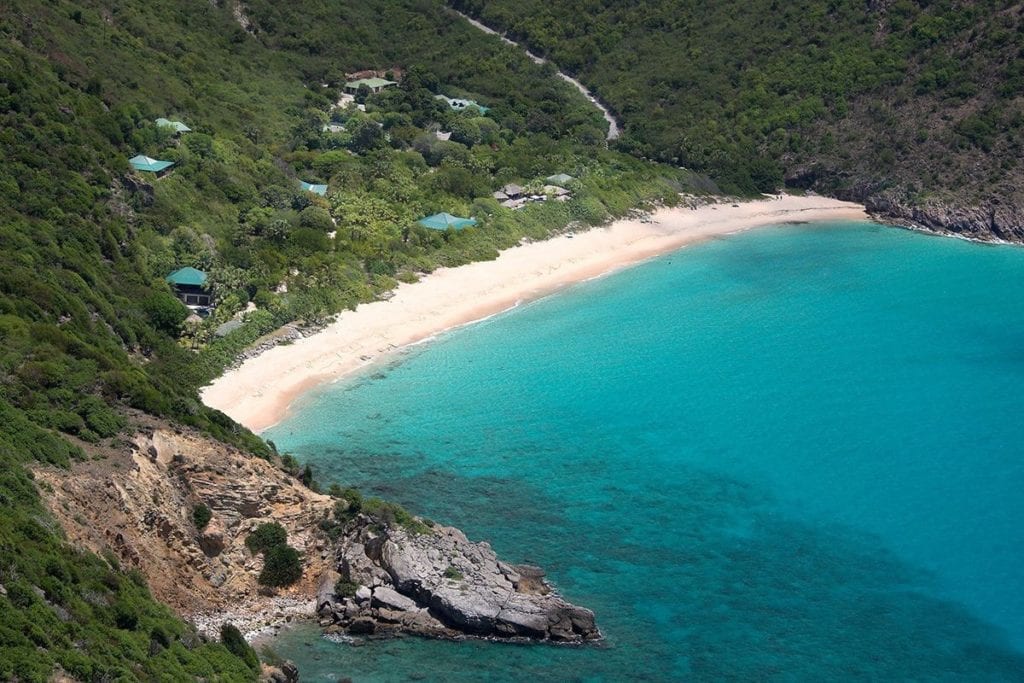 Russian mogul, Abramovich owns properties all over the world; one on the famous billionaire's row in London, one at the French Rivera, an estate in Sardinia Island, Italy and two in Aspen. Adding to the list is this sprawling 69-acre property on St. Barth. It includes swimming pools, private park with statutes, and tennis courts.
5. Michael Dell
Raptor Residence Hawaii – $65 million
Dell Inc. founder, Chairman and CEO retreats to this sprawling tropical estate during his downtime. It is located in a gated community of Kukio on the Kona Coast of Hawaii's Big island. The 189,704 sq. ft. oceanfront property includes 7 bedrooms and 9.5 bathrooms.
See Also: 15 Most Expensive Yacht In The World And Their Owners
6. Yuri Milner
Silicon Valley Mansion, Los Altos Hills, California – $100 million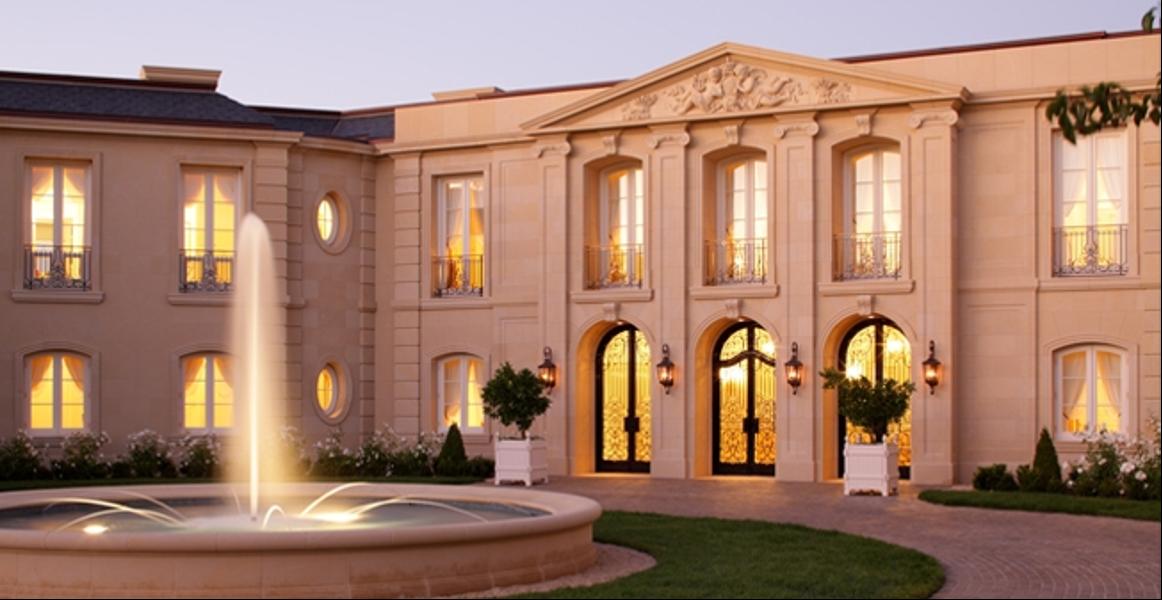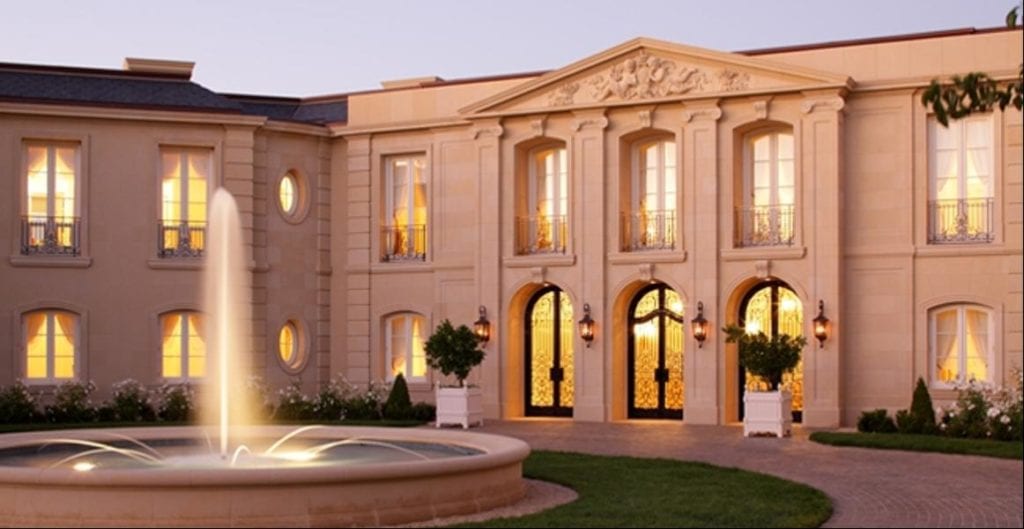 Facebook shareholder Yuri Milner resides in Moscow, but during the holidays, the billionaire could pay a visit to his 11-acre 18th-century French chateau which he bought for $100 million. The villa features 14 bathrooms, an outdoor and indoor pool. Architect Bill Hablinksi is the brainchild behind the design.
7. Howard Schultz
Four Seasons Hualalai resort, Hawaii – $25 million
Former Starbucks CEO snapped up this lush estate in August 2016 paying $25 million. The 1.8-acre which has 10,641 sq ft of living space includes 8 bedrooms, 9 bathrooms, two golf courses, beach clubs, swimming facilities, media room, game room, infinity pool and Jacuzzi.
8. Michael Bloomberg
Riverside Residence, London – $26 million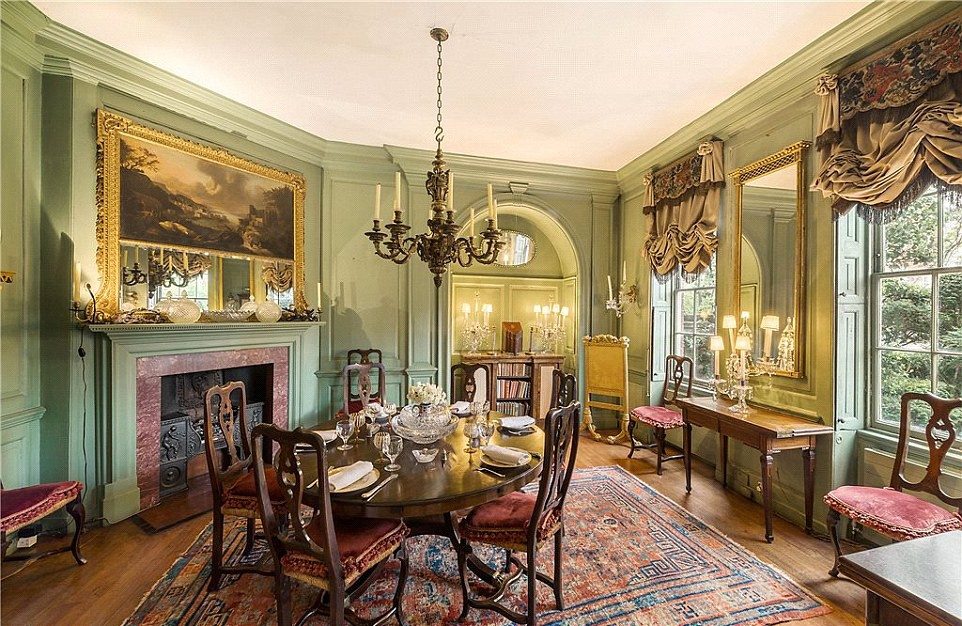 The former New York mayor and Presidential candidate does love the English capital, he paid $26 million for the baroque-style home which features 7 bathrooms, private entry road, a garden, and many vaults. The business magnate also owns a 4-bedroom condo at the Cadogan Square, London.
9. Ken Griffin
Florida Penthouse – $60 million
The fall of 2015, the Hedge fund billionaire snapped up a penthouse and an apartment in the Miami Faena beach house. The penthouse includes 5 bedrooms, 5.5 bathrooms, two custom kitchens, a wraparound 7,299-square-foot terrace, Jacuzzi and a 71-foot infinity pool. The other is a modest three-bedroom located directly under the penthouse. Early this year, the Citadel founder placed both properties back on the market for $73 million.
10. Donald Trump
Seven Springs Estate, Westchester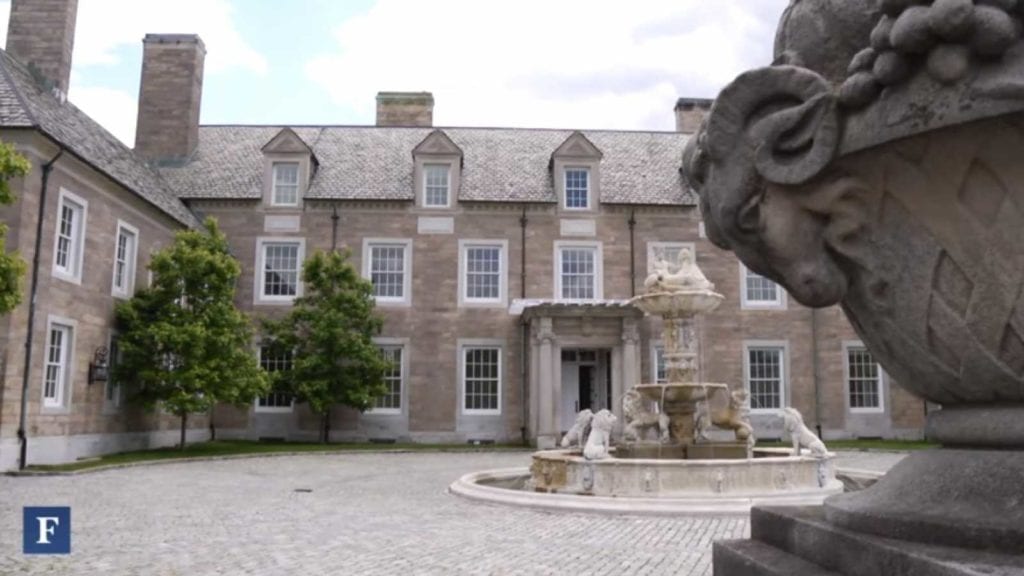 The American media personality and businessman who served as the 45th president of the United States, Donald J. Trump in 1996 paid $7.5 million for this luxurious estate originally built in 1919 for Eugene Meyer- World Bank's first president. The gigantic estate sits on a 230-acre plot with a main living space of 50,000-square-foot. It includes a total of 60 rooms, 15 of which are bedrooms. Other features include three pools, a bowling alley, and 2 wings serving as the servant's quarters.
See Also: Chateau Louis XIV, The Most Expensive House Ever Sold
11. Larry Ellison
Malibu Villa – $37 million
A real estate enthusiast, Ellison is one with quite a number of choices for a vacation home. Among his real estate collection is a $200 million Ellison estate in Woodside California which boasts an artificial lake, a  koi pond, bathhouse and tea house, another is a $300 million Lanai island in Hawaii, his $43 million Porcupine Creek in Rancho Mirage which includes a clubhouse, 19-hole golf course. The Carbon beach front mansion pictured above is one of his many vacation homes, designed by Michael Graves, the 10,317-square-foot house includes 9 bedrooms, 13 bathrooms, outdoor dining gazebo, and a separate two-story guesthouse with built-in bar.
12. Paul Allen (Deceased)
Villa Maryland, Côte d'Azur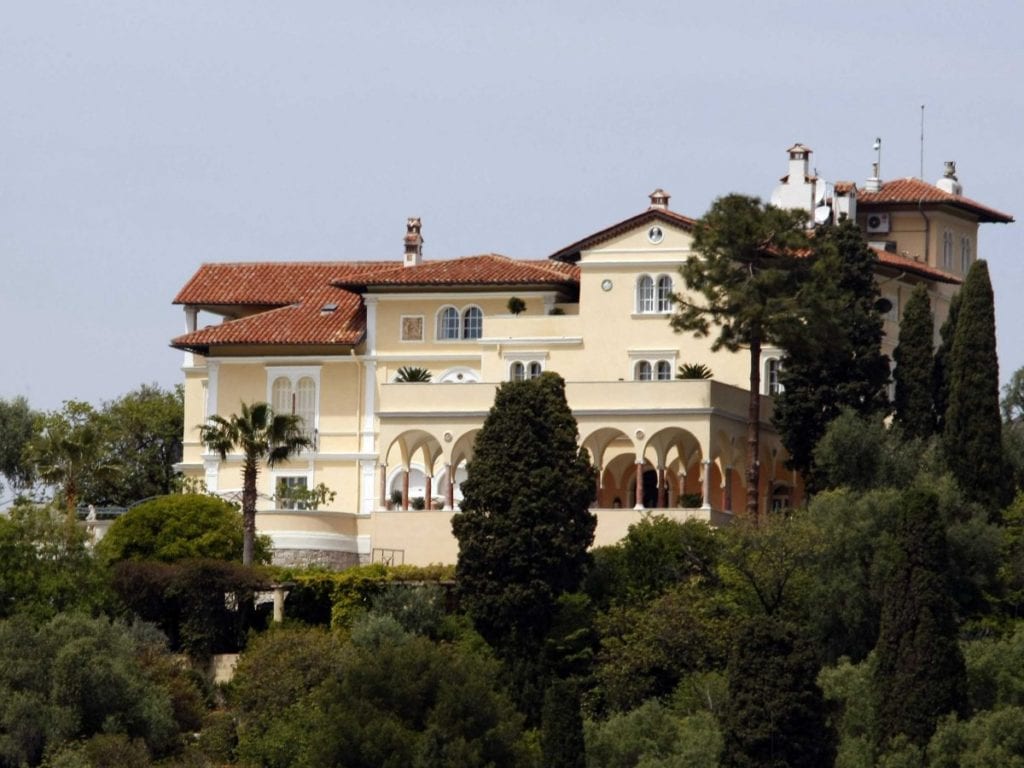 The Microsoft co-founder was a man with many big toys including real estates scattered all over the country and outside the country. Pictured above was his Villa Maryland mansion located in the exclusive community of St. Jean Cap-Ferrat. Allen employed a staff of 12 to cater for his mansion. During the 2008 Cannes film festival, Hollywood rich power couples Angelina Jolie and Brad Pitt, borrowed the mansion to accommodate themselves and their brood. Allen used to reside in his 10,000-square-foot waterfront mansion in Mercer island, Washington which featured a floating helipad. He also owned a beachfront estate in Hawaii.
13. Jeff Bezos
Beverly Hills Mansion – $30 million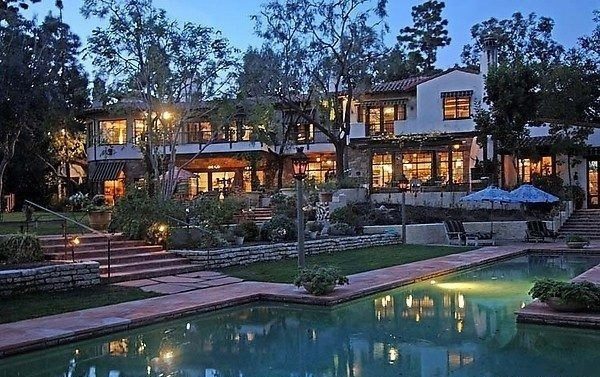 The Billionaire technopreneur picked up this 2-acre property back in 2007 for $30 million. The main house measures 11,891-square-foot and includes 7 bedrooms and 7 bathrooms. Other features include a master suite with a terrace, a media room, separate guest house, and a 6-car garage. When he is vacating here, his neighbours include actor Tom Cruise. Amazon billionaire spends most of his time in his mansion in Mecor island, Washington. His other properties include a 10,000-square-foot home in Century Tower, Manhattan which he bought for $7.7 million in 1999.
14. Richard Branson
Necker Island Resort, British Virgin Islands
Unlike most billionaires on the list, The Virgin Group Billionaire has a resort for his primary residence, so he can make a vacation from it anytime and any day he wants. Branson snapped up the 74-acre island back in the 1970's for $180,000, and today it is valued at hundreds of millions. The resort was destroyed by fire in 2011 and in 2013 renovations were complete. The Great House which can accommodate up to 30 guests has 8 guest rooms and a 1,500 master suite. The entire island and its rooms are open for public rental.