The 17th Century inspired French Chateau Louis XIV which was sold by Christie's International Realty to Saudi Crown Prince Mohammad bin Salman for a jaw-dropping $301 million is now the most expensive home ever bought in the world, snatching the trophy (if any) from a London penthouse which sold in 2011 for $221 million. But the price tag is still a far cry from the $1 billion on the most expensive home ever built- The Antilla which belongs to Indian billionaire, Mukesh Ambani.
| | |
| --- | --- |
| Address | Chemin des Gressets, 78430 Louveciennes, France |
| Construction started | 2008 |
| Completed | 2011 |
| Owner | Mohammad bin Salman |
Though there are many higher valued houses on the market, all of them have failed to find a buyer, which means there is absolutely something or many things exceptional about the Chateau Louis XIV which takes its name after a monarch who ruled France for over 7 decades.
Contrary to its 17th century design and ornamentation, the building which is the brainchild of haute couture real estate developer, Cogemad was built in the space of three years by 200 workmen between 2008 and 2011. The plush villa located in the outskirts of Paris between Versailles and Marly-le-Roi was constructed with the finest materials, including 13 different types of marbles and 15,000 sheet of gold for its lavish features.
Sited on a 56 acre land, the palatial villa measures 50,000 sq ft of space and boasts 10 bedroom suites, a grand reception room with 16 m high dome ceilings decorated with fresco paintings, a wine cellar with the capacity to hold 3,000 bottles, a movie theater, a mediation room located just below an aquarium housed by giant sturgeon, a squash court, underground nightclub, two ballrooms, a 200 m large library believed to house leather-embossed books, and indoor and outdoor pools.
See Also: Top 26 Most Expensive Houses In The World Belonging To Billionaires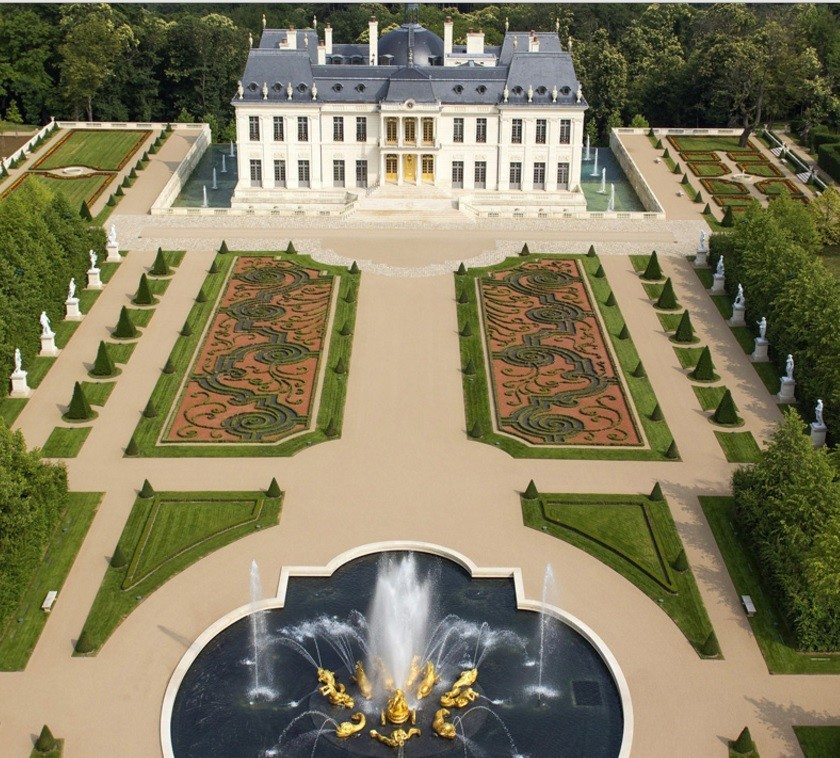 The exteriors of the French chateau are just as stunning, the facade boasts a gigantic enamel and bronze clock a replica of the one found on the facade of Versailles, there is a monument of King Louis XIV, a glistening gold-leaf fountain, a 2 km hedged labyrinth, and a limitless array of flowers.
The building also features ace security system including hi-tech alarm system and 40 state-of-the-art surveillance cameras that can be monitored via an Ipad from anywhere in the world.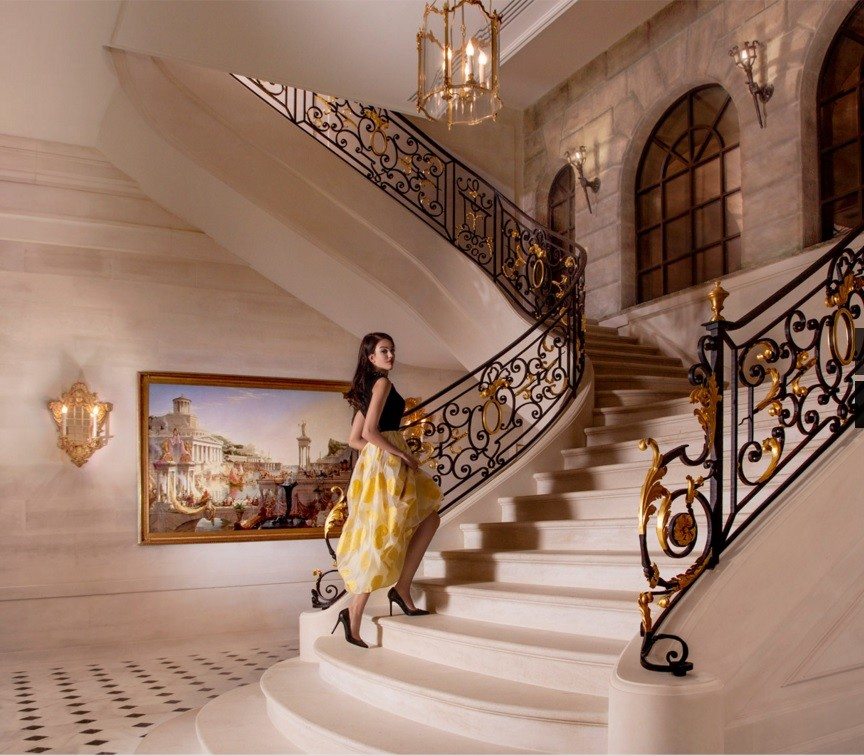 In 2013 when rapper Kanye West and socialite Kim Kardashian were planning to get married in a lavish wedding, the building was considered as a venue, but the power couple later opted for a 16th century castle in Florence, Italy which costs them over $300,000.